Somewhere in this crazy world of ours, there are people who don't believe in Mexican redheads. They don't "believe" in them as if gingers from Mexico are unicorns, mermaids, or some other mythical creature. That's such an outdated notion, and it has no basis in reality.
Anybody who thinks that redheads only come from Ireland or Scotland obviously hasn't traveled far beyond their own front yards because red hair is everywhere.
Unveiling the Beauty of Mexican Redheads
Mexicans with red hair are just like redheads from anywhere else—that is to say, each one of them is different.
People don't follow a formula, and neither do hair colors, not unless they come out of a box or a tube. Not only do Mexican gingers exist, but they're beautiful. Together they encompass a rainbow's worth of red shades.
#1: Dark Red Long Hair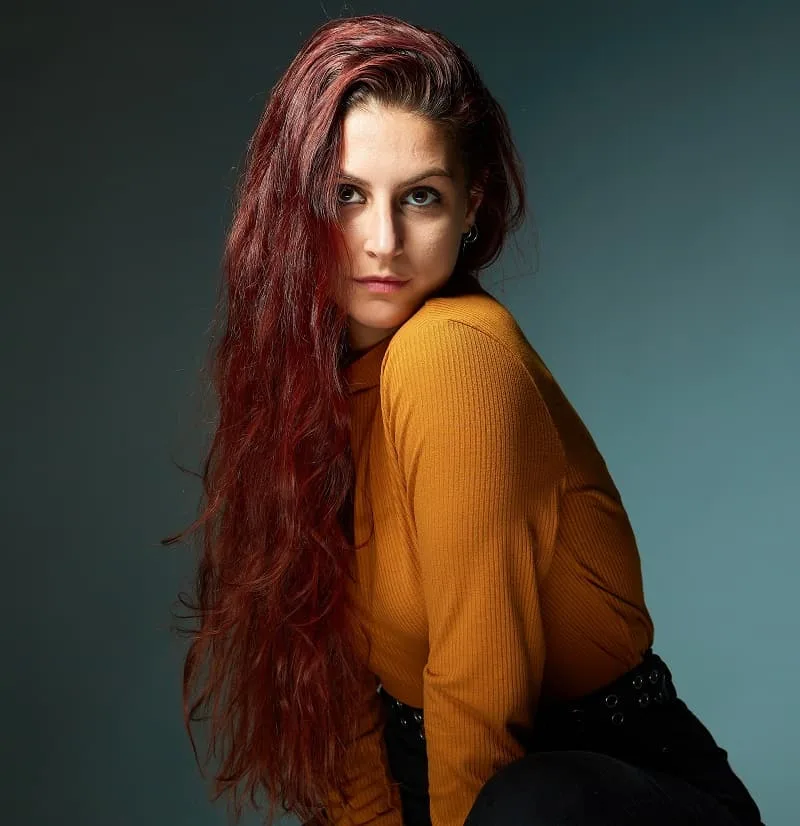 Who cares if your roots start growing out when you've got long gorgeous dark red hair to focus on? With a heavy part, your wavy locks and their voluminous body will be all anyone pays attention to.
#2: Medium Red Undercut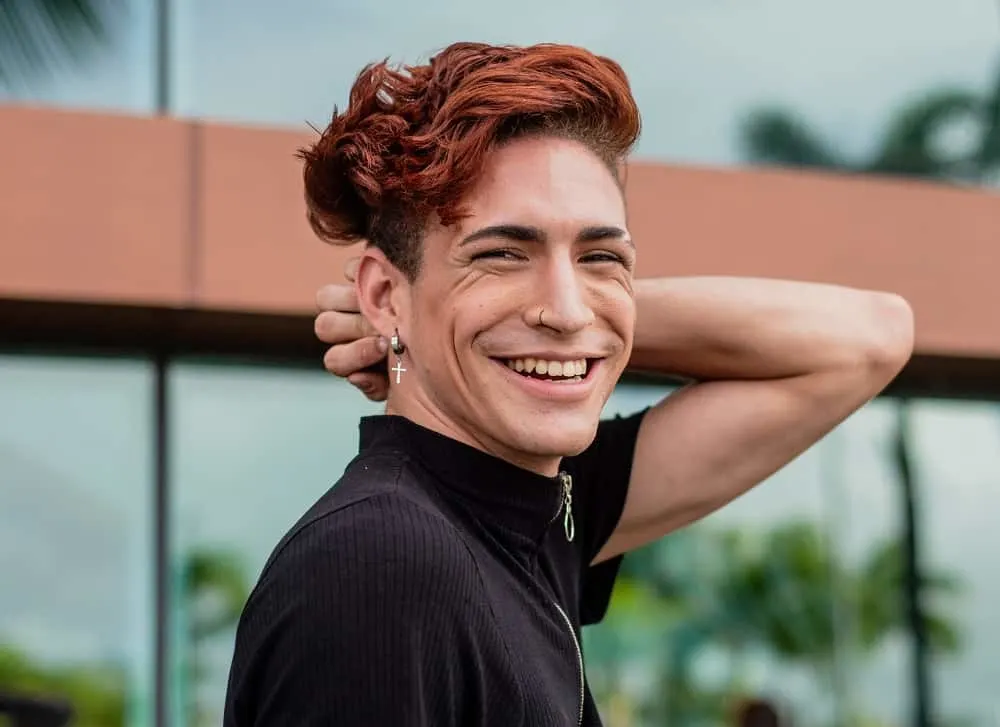 This men's medium red undercut is an edgy hairstyle full of body. An undercut will give any bulky hairdo more shape and definition, and take your overall look up 10 notches!
#3: Light and Dark Red Curls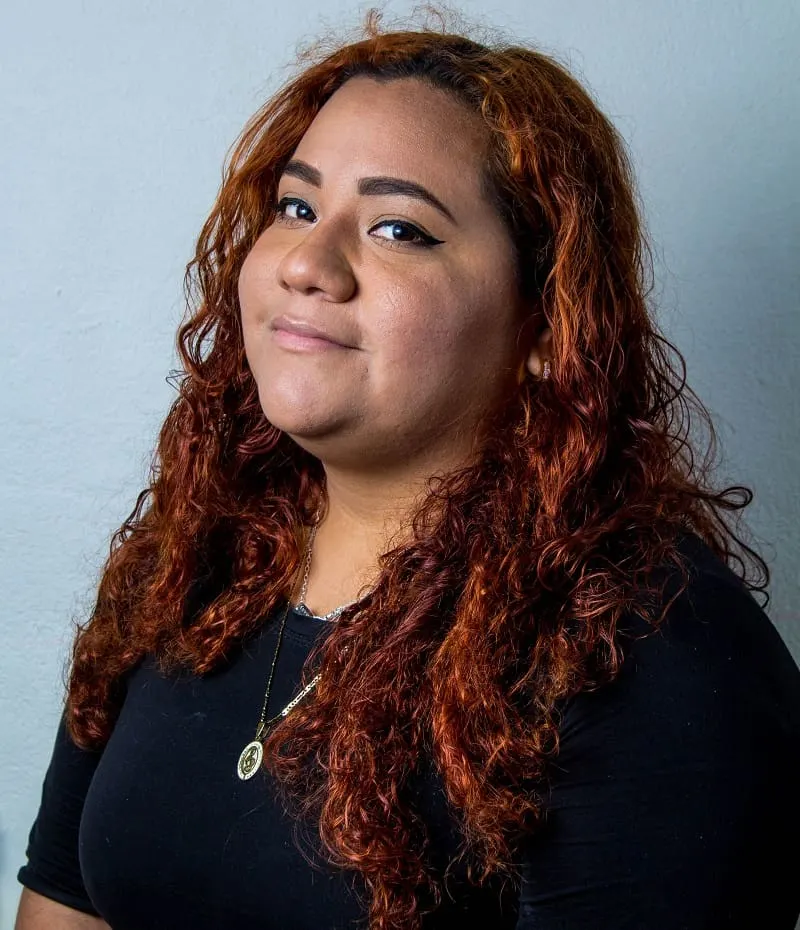 While the top of this Mexican redheads hairstyle features a light shade of red, the bottom features a dark shade. The contrast is subtle but noticeable and draws just the right amount of attention to long curly hair.
#4: Long and Curly Light Red Hair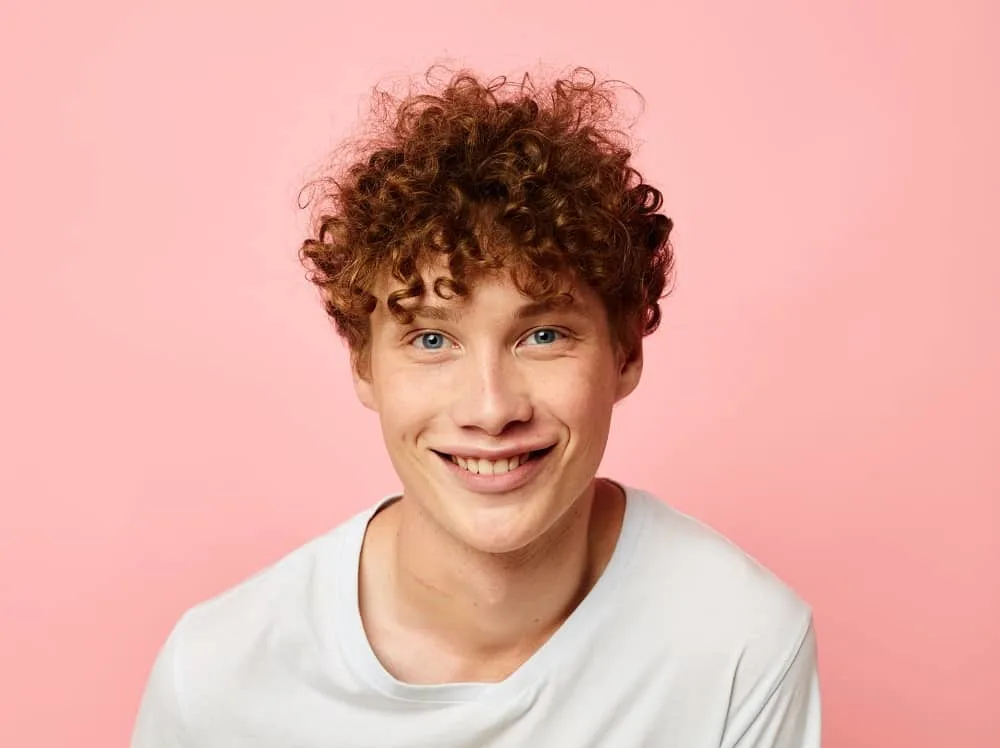 For young boys or men who have a light skin tone, an equally light shade of red will look very natural. We love how the thick springy curls on this boys haircut come to life!
#5: Medium Red Bun Updo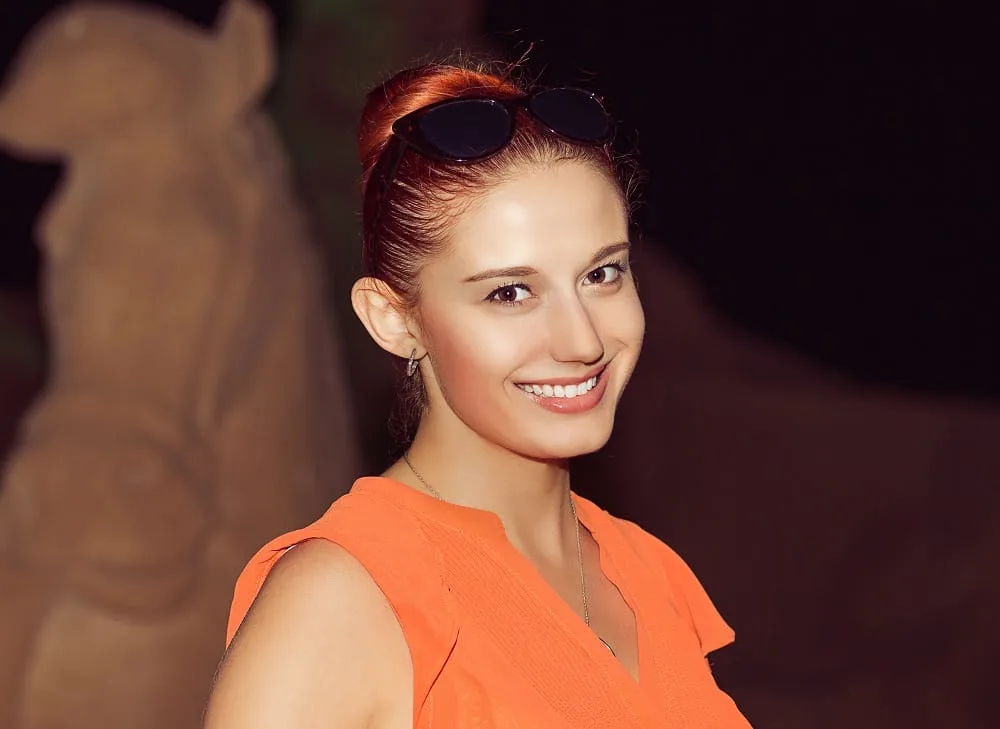 Some Mexican redheads have a gorgeous medium skin tone. If that's you, consider highlighting your dark brown eyes with a light red hair color. An elegant bun updo like this is perfect for those fancier occasions and outings.
#6: Men's Fade with Red Highlights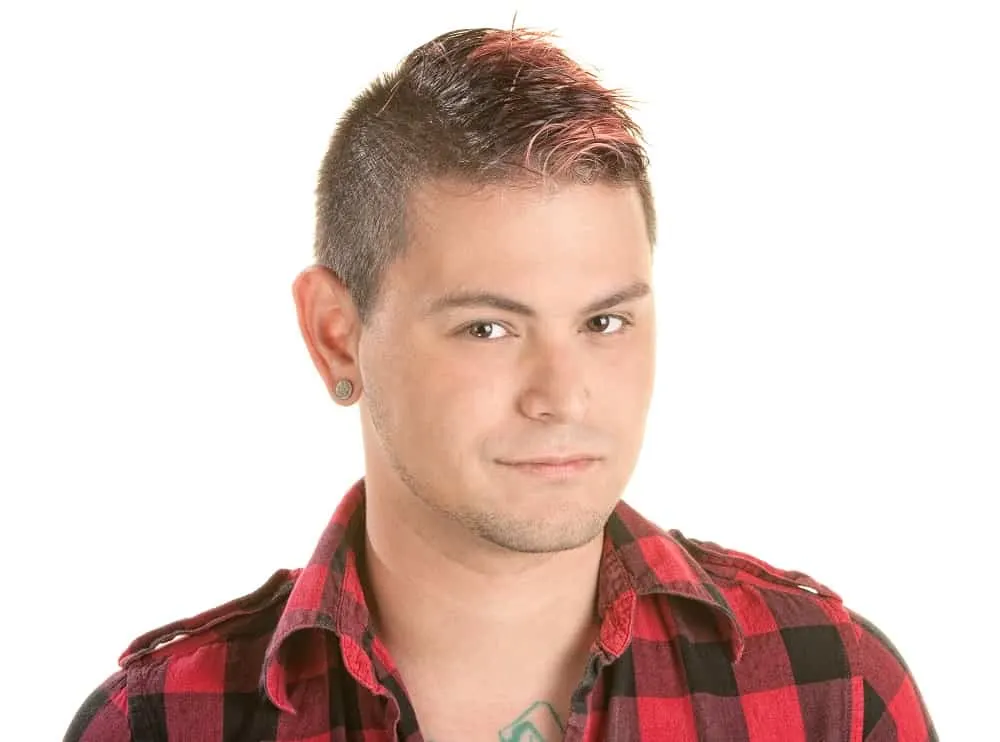 If you're not into full on color, consider getting just a few highlights. For the man who isn't afraid of a bold hairstyle, a fade or undercut is a must. Here we see light red highlights on dark hair, a nice light addition of color that is less commitment.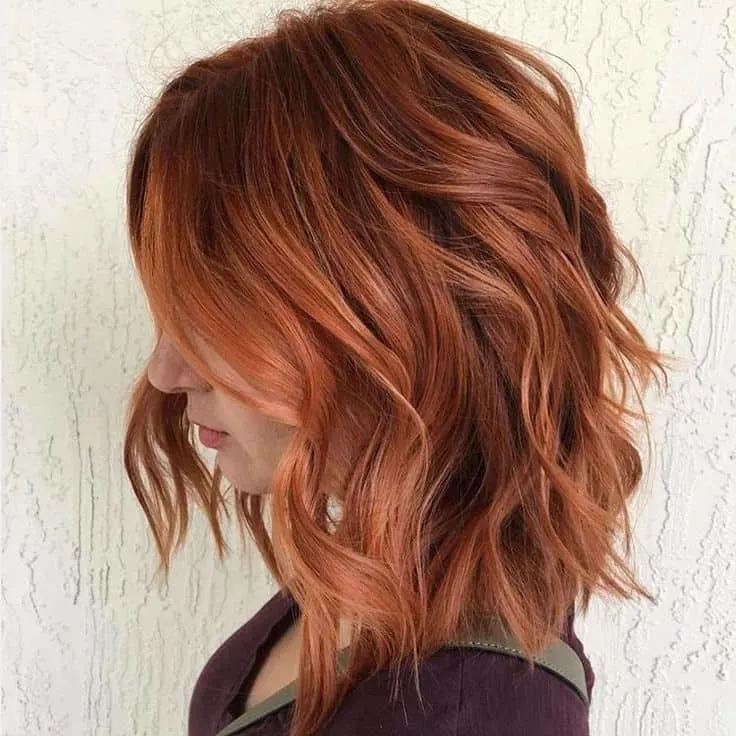 The orange undertones and bright ginger highlights you see here are prevalent among some Mexican redheads. It depends on the region where someone is from, and where their parents and grandparents are from, as well. Just as with redheads from the United States, Ireland, Scotland, Africa, and everywhere else in the world, hues vary from place to place.
Mexican Inspired Hairstyle for Women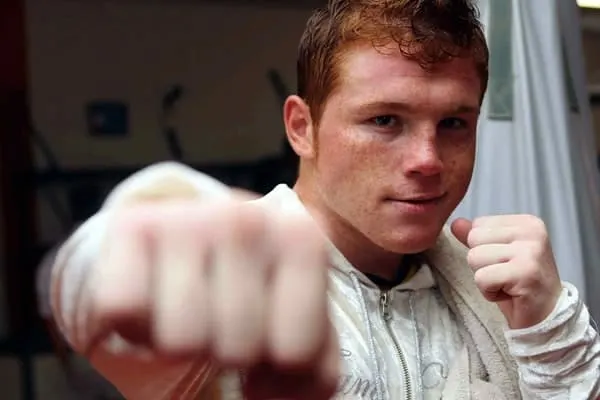 Boxer Canelo Álvarez is more than just a world champion three times over. He's more than "The Great Red Hype," as he's known among fans, and he's more than just a celebrated athlete. Obviously, he's also a redhead—and it's no surprise that he's considered a heartthrob, either. As if all that buff stuff ain't enough, the boy's got a gorgeous head of hair—and he knows what to do with it.
#9: Sunset Spirals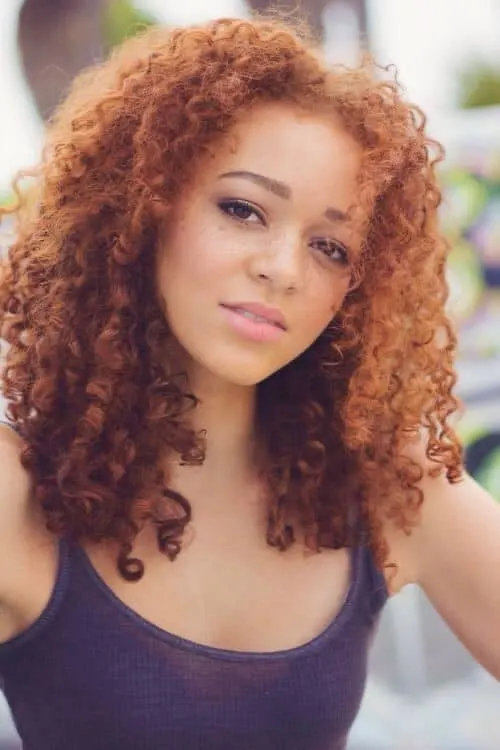 These curls give me life! I'm feeling my girl's eyebrows, too, but let me focus on the hair. What is it with curly red hair? It's irresistible. Who else just wants to tug on one of those spirals and watch it "boing" back into place? Just me?
#10: Burnished Beach Waves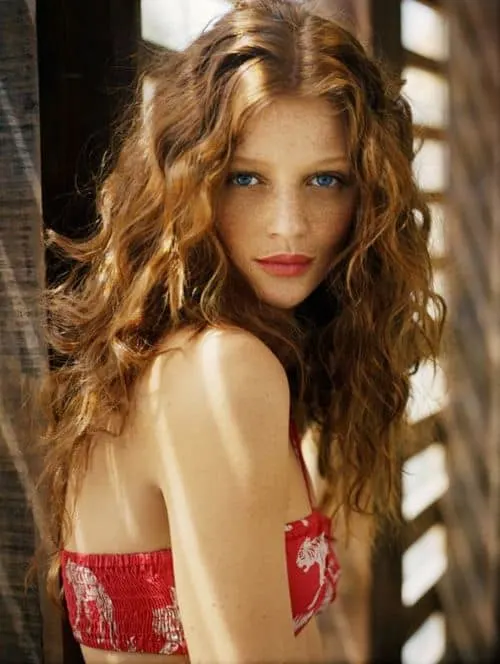 Full disclosure: this is Cintia Dicker, and while she isn't a Mexican redhead, she is a Brazilian one. She also stands as stunning proof that red hair, freckles, and even blue eyes don't belong solely to any ethnicity. On the subject of her hair, relaxed beach waves are ideal for hot climates, whether you're at the beach or not. To achieve this look click here.
#11: Undercut Curls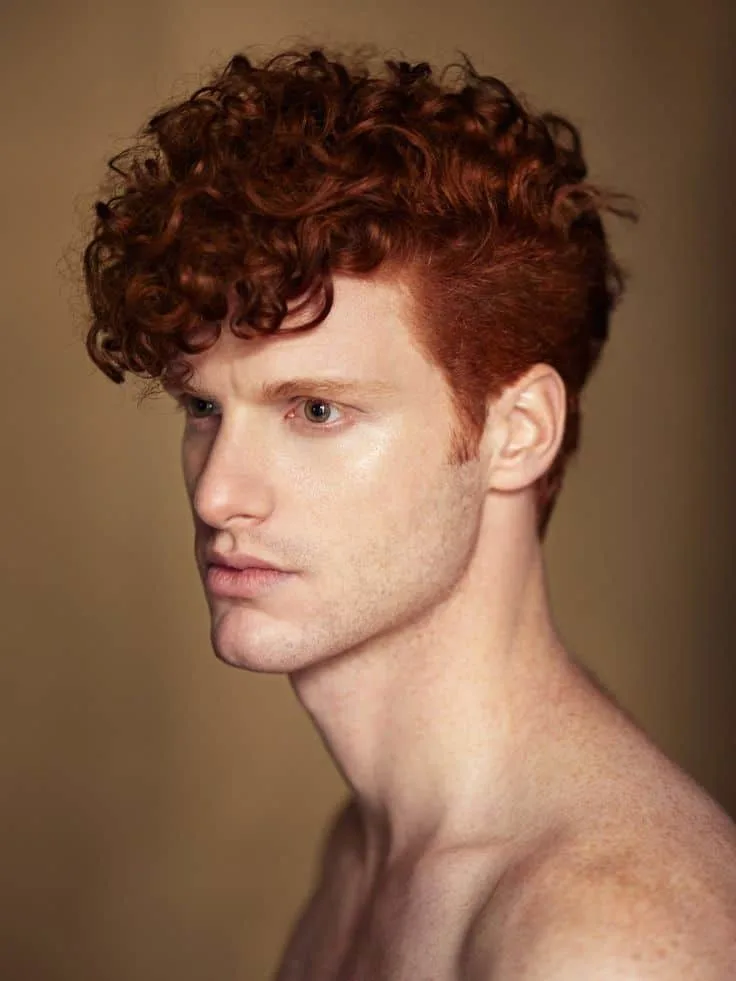 Woof! If there's anything I love more than an undercut, it's a curly one. This is a true red, with a vibrancy that puts me in mind of strawberry blonde, although there's no blonde to speak of. I guess what I'm saying is that there's a deeper undertone that keeps it from being carroty red.
Beautiful Black People With Redheads
#12: Mexican Red Curly Hair
When you have luscious curls like these, it's practically your duty to give them rich color! Many Mexican redheads with light skin tones go with lighter shades of red. Maintain those curls minus the frizz by using a diffuser.
#13: Red Hair with Beard
On your beach vacation, match your tropical t-shirt to your hair color! We love a light red beard that matches a light red haircut. Redheads can also easily pull off those vibrant colors and bold designs.
#14: Mexican Short Red Hair
There is really no shade of red that a Mexican redhead can't pull off. A lighter skin tone is timeless with dark red locks. Try the shade on a wavy bob with your favorite headband.
#15: Medium Red Hair
For a light skin complexion and dark eyes, maintain the balance with a medium red hair color. A true Mexican redhead is comfortable with showing off their hair texture with bold color. Let your waves stand out by working product through to accentuate their shape.
#16: Long Red Hairstyle
Who doesn't find a long-haired Mexican redhead attractive? With long light red hair featuring a dark base at the roots and a few face-framing layers, you'll confidently rock your favorite dress anywhere.
#17: Red Updo
To put a fun, old-fashioned twist on an updo, try adding a large roll off to one side. Your redheaded self will love how vintage the look is when accessorized with a colorful or printed bandana.
#18: Mexican Baby with Red Hair
This Mexican redheaded baby proves how adorable curls and waves are when cut and styled correctly. If you're a mom who prefers longer hair on your baby's head, you'll love a medium length haircut that guarantees those curls or waves stay put.
Mexican redheads are not a myth, but they are magical. Where are some other places you've seen natural redheads?