Choosing chestnut blonde hair color will give you a lot of leeway with your hairstyle. This shade is wonderfully versatile. Girls and women who want to make a huge impression should try wearing their hair in a chestnut blonde hairstyle.
Chestnut Blonde Hair Color Ideas
If you are not blessed with this gorgeous hair colors, you can always take steps to dye your hair chestnut blonde. To dye your hair from a dark color to a lighter color you may need to use bleach. Be very careful because bleach can cause skin burns. Visit a hairstylist if you are worried about dyeing your hair at home.
#1: Subtle Streaks

Any chestnut hair color can be made to look more blonde by the addition of subtle streaks of color. These streaks can help to lighten up the color of the whole hairstyle.
#2: Beach Waves
Chestnut blonde hair colors really suit the beachy hair look. Subtle layering and a few sun-kissed blonde streaks can help to portray the beach babe look. Tousling your hair makes the style look really boho.
#3: Voluminous Waves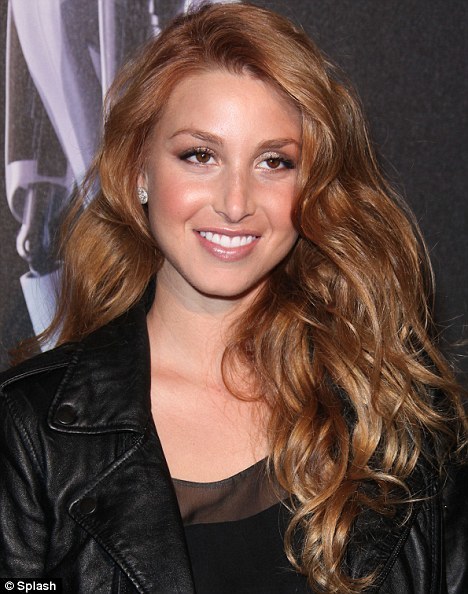 Light waves are a perfect style if you want to create a lot of volume. To give your waves more volume you should curl your hair first. Rather than setting the curls with hairspray, you can brush them through with a paddle brush to create waves.
#4: Brilliant Blowout
Chestnut blonde styles look fantastic when the hair is as voluminous as possible. For the biggest hairstyles, you should use blowout techniques. Ask your salon hairstylist for other volume-maximizing techniques.
Creative Light & Dark Auburn Hair Colors
#5: Heavy Highlighting
Heavy highlighting will leave you with chestnut blonde hair color which is halfway between brown and blonde. The highlighting will also help to make your hair look thick and touchable.
#6: Gorgeous Curls with Chestnut Lowlights

Putting chestnut lowlights into stunning blonde hair can really help your curls to stand out. These lowlights give definition to each individual curl so that it pops out at you.
Related Hairstyle
Strawberry blonde is a hair color that is mainly blonde with hints of reddish-gold or reddish-brown. It is a gorgeous shade which is really hard to emulate it if its not your natural hair color.
Stunning Blonde Highlights on Dark Brown & Red Hair
#8: Heavy Highlights and Lowlights
Heavier highlights and lowlights are perfect for girls who really want to make a statement. Thick blocks of color really stand out against your natural hair color.
Alluring Brown Hairstyles With Caramel Highlights
Show off your personality by choosing chestnut blonde hairstyles. These amazing colors are always hot on the red carpets. If they are not really your thing then we have plenty of other lists that you can choose from.