When women decide to go for some type of locks, be it dreadlocks or sisterlocks, they are ready for some serious work. While dreadlocks take a long time to grow and create, sisterlocks hairstyles only require a couple of barbershop appointments.
As soon as the styling is done, you will get amazing locks that require almost no maintenance and look always neat and styled. The road to sisterlocks might be complicated by the result you get is truly stunning and very useful.
The next time you want to change your hairstyle, all you'll need to do is arrange the sisterlocks in a certain appealing way.
If you want something new to do to your sisterlocks, know that there are hundreds of different ways of styling them. For sisterlocks, running out of ideas is not even an option. Below, we have compiled a list of 20 utterly amazing sisterlocks hairstyles for you to check out and choose from:
Sisterlock Hairstyles That Brighten Up Your Face
Being low maintenance is the ultimate plus point of sisterlocks style. If you are getting late and don't have enough time for your hair, remember, with sisterlocks your hair is always in their neatly styled look. You can also change your sisterlocks look by little arrangements here and there.
If you are running out of ideas about the way to arrange your locks, consider the below 20 sisterlocks hairstyle. They will allow you to have fun with your new and improved hair.
There is no reason to think that sisterlocks are a hassle. Just the opposite, they will allow you to lead a hassle-free life since your hair will always look neat and well arranged.
1. Mohawk with Sisterlock
A sisterlock mohawk may look complicated but, in fact, it's easy to create. You need to ask the hairstylist to make cornrows on the sides and then sisterlocks on top. This hairstyle will stand out of the crowd.
2. Light sisterlocks
If you've decided to go with a sisterlocks hairstyle, it might be time to do some dyeing. Black hair looks awesome, but everyone needs a change. Go for lighter colors, such as brown or even honey blonde.
3. Side Sweep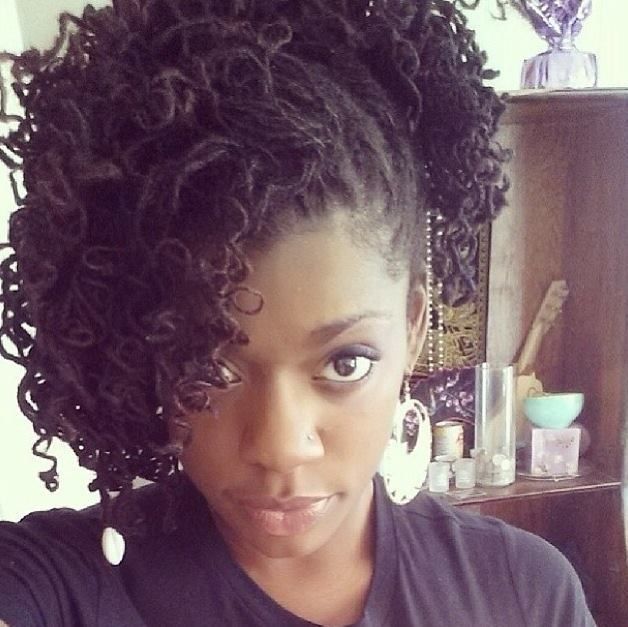 Side sweep is a lighter version of a mohawk. Here you might not even need cornrows. Sweep the hair from one side upward and to another side. Clip the hair with large clips to stay intact.
4. Ombre
You can use different dyeing technique on your sisterlocks. For example, you might want to try a light ombre. You would need to dye just the ends of you sisterlocks hairstyle. The effect will be immediately magnificent.
5. Voluminous weave
You can complement your sisterlocks style with a voluminous weave. If your sisterlocks are too short and you are looking for something worthy of a beauty pageant, ask your hairstylist of hair extensions.
Difference Between Balayage and Ombre
6. Simple yet alluring
The best part about the sisterlocks is that you don't have to come up with something special every day in order to look fantastic. Simple sisterlock hairstyle is one of the best options.
7. Large accessories
If you like wearing your hair up, consider large clips and accessories to keep them intact. Sisterlocks can be rather thick and hard to arrange, so the bigger the clips, the better the style.
8. Partial highlights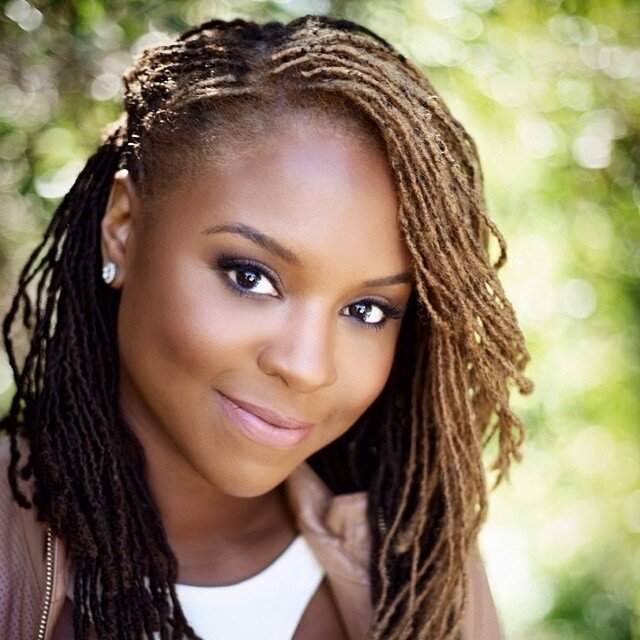 Experiment with blonde colors on your sisterlocks. Consider dyeing the front strands to create a wonderfully contrasting effect. Enjoy the neat way your front strands will look when with the above side swept.
9. Beehive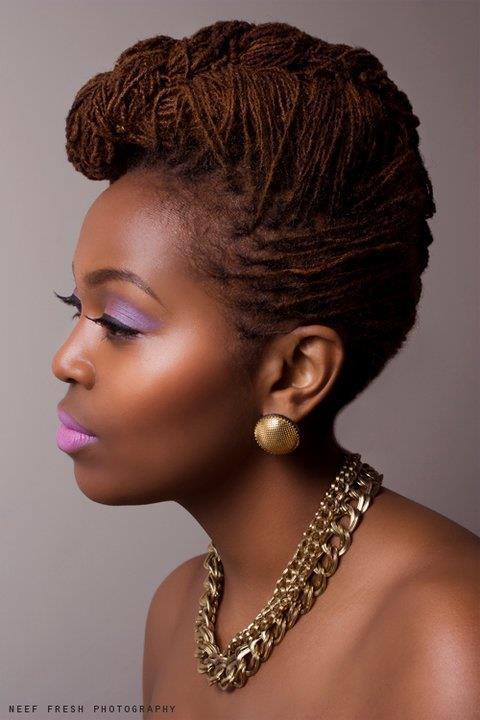 Beehive hairstyles can be very different. They need thick and neat hair to stay in place. Thankfully, sisterlocks offer exactly these two properties. Ask the hairstylist to show you how to arrange it and you'll learn in no time.
10. High and mighty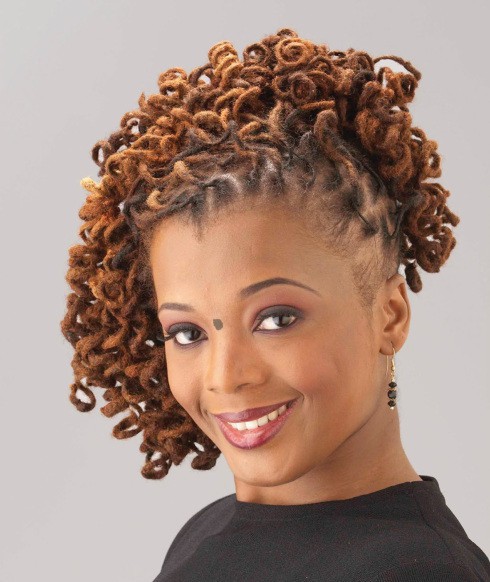 Sweeping the locks upwards will create a fast sisterlock hairstyle. You don't need to come up with anything complicated. Just pull it up into a loose ponytail and clip it to the rest of the hair with small clips.
Cutest Dreadlock Hairstyles for Women in 2022
11. Short Sisterlocks
Sisterlocks hairstyle with short braids is the perfect style to look fresh. This hairstyle can go with any outfit, making you look trendy on the go. Side part them for added cuteness.
To rock your look, wear your hair into sisterlocks and let loose your bangs. This hairstyle is for a different you on extraordinary days. Tie your sisterlocks up in a thick ponytail to complete the look.
Sisterlocks dyed in two different colours gives you the chicest look and speaks volume about your fashion sense. This is the best sisterlocks styles for young girls.
14. Sisterlocks Bun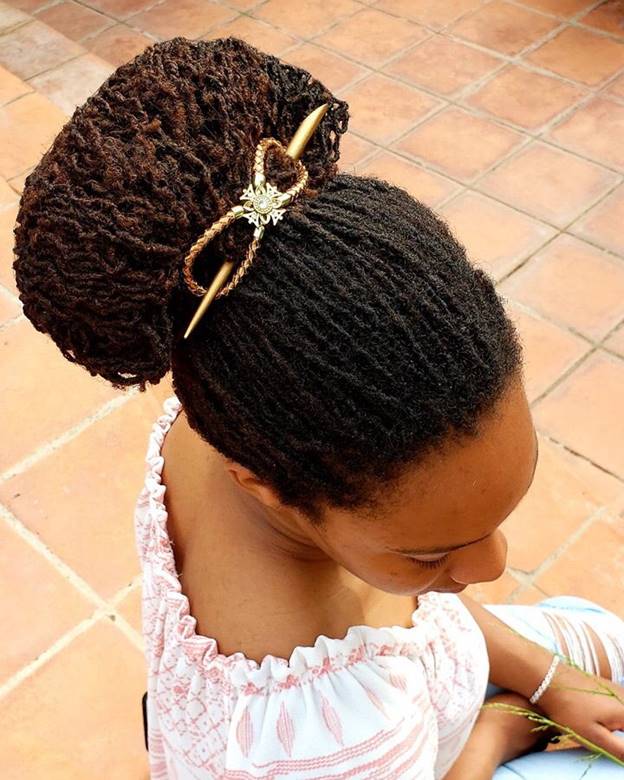 Sisterlocks bun style is one of the boldest hairstyles you can go for. If you want to look different while being trendy, choose this hairdo with sisterlocks.
This hairstyle is super cute and fashionable as well. Secure your half braids up and leave the rest down to achieve this look.
16. Tangled Sisterlocks
Make your sisterlocks go round and round until they take the shape of voluminous tangled locks. Do something daring this year by going for this sisterlocks style.
If you are a short hair type person, then opting for short sisterlocks is your best option. It makes you look elegant and also adds style to your personality.
18. Wild Locks
Wild sisterlocks hairstyle is for the freedom of your hair. To look cool and stylish, open your sisterlocks loose around your head. You can also style your sisterlock hair with beads.
19. Topknot Sisterlocks Bun
Take your sisterlocks, tie them up and twist them around to form topknots. Combine all the topknots to form a bun. Use a little color to add extra shine to your style.
Curly sisterlocks are sheer beauty. Dye your curly sisterlocks into two colors to add some pop to them.
Sisterlocks are the ultimate fashion trend of 2022. You can choose any sisterlocks hairstyle, and it is guaranteed that you'll set fire on the ramp. A few visits to the salon and your sisterlocks look is ready to shine bright like a diamond. These hairstyles are in vogue in their truest sense.
Sisterlock hairstyles are created to make your everyday styling less complicated. Allow yourself to spend some time and money on making the sisterlocks and you can forget about the hairstyling hassle for a long while.