5 o'clock shadow beard has made an exceptional entry in the most sophisticated as well as rebellious beard family since it has been worn by many celebrities as a signature beard look. Before its recognition, it was considered as a sign of laziness, tiredness and jagged look.
Soon, shadow beard managed to take its place as one of the classy, captivating, stylish, and cool looking beard. It compliments the rectangular, heart or square faces the most as it dominates the chin area and makes the cheeks zone more highlighted hence, giving your facial features more powerful look.
Here, we will explore every bit of information regarding shadow beard and its 7 beard styling examples sported by renowned public figures for inspiration.
Why This Beard Style Called 5 O'clock Shadow?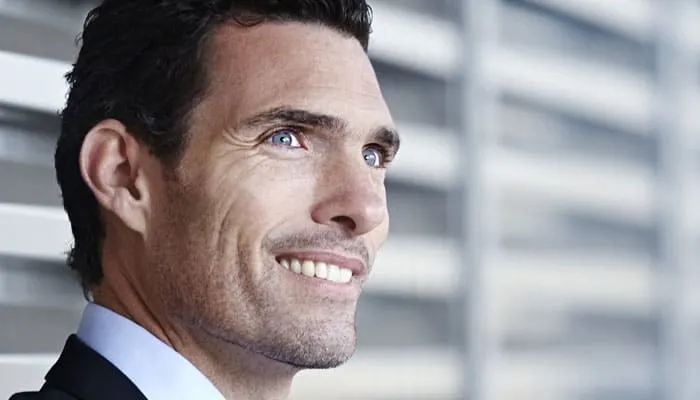 It is dark stubble look that grows on men's face after shaving and becomes gradually visible as the hours' pass. For example, if a man shaves his face in the morning, the light stubble will grow and become visible in the evening that's why this short beard style called as 5 o'clock shadow beard.
How to Get Shadow Beard
To get this particular 5 o'clock shadow beard, kindly follow the below steps which are not only easy but hectic-free also.
Let the beard grow: To get the signature shadow beard length, let the facial hair grow for at least one to two days.
Keep it well kept: Once you achieve the shadow, trim the neckline and cheeks line area for a well-kept look as it may reflect the laziness or rough appearance of men. Trimmed neckline hair will give you a neat and refined look.
Trimming: For trimming, use a 1/5 or 1/8 of an inch clipper size. Start trimming from downward to the upward direction for a smooth look. You can trim the stubble into whatever length you want means if you want more slight stubble beard, you can use ¼ inch clipper size also.
Watch The Following Video to Learn How to Get Perfect 5 O' Clock Shadow Beard Style
Best 5 O'Clock Shadow Beard styles
These are the most famous celebs who have sported shadow beard on different occasions!
The Batman who won the people's heart through his ravishing acting skills. The shadow beard is looking very graceful on him.
He has trimmed the cheek lines neatly, but the neck hair looks unkempt which does not matter as he is looking much impressed with his matured looks.
2. Chris Hemsworth's Light Stubble
It is one of his most admired beard looks. It is a well-polished and well-groomed look. He is carrying the whole avatar like a gentleman with comb-over hairstyle.
A style icon, who is not only known for his remarkable football skills but also a well-regarded trendsetter whether it is his hairstyle or beard, people love him in all of his looks. Man bun and wild 5 o'clock shadow beard really making a statement.
4. Don Johnson's Style
He is known for his TV series "Miami Vice". He has never looked much better than with a shadow beard style. It is surely his best-bearded look.
5. George Clooney's Shadow Beard
He is the one who embraces the shadow beard as a style and has been embracing it for many years. It looks extraordinary elegant on him with his signature George Clooney haircut.
6. George Michael's Beard
He was a well-known singer and songwriter. He was the first who introduced this beard as "designer stubble". 5 o'clock shadow beard was his signature style.
Because of this thick facial hair texture, this particular beard always looks well-executed and polished on him.
7. Paul Walker's Beard Style
He was an amazing actor, known for his superb acting in fast and furious series. He was mostly seen with shadow beard at various events.
Tips to Maintain 5 O'clock Shadow Beard
Maintenance of shadow beard is compulsory because without maintenance the signature beard style might turn into a weird style. For maintenance, have a look at below tips and tricks.
Grooming: It involves the trimming process which you have to do depending on your facial hair growth speed. If you stubble grows faster, you need to trim the stubble daily otherwise you can trim it after two days.
Moisturize: Moisturize the beard on a daily basis with good quality beard oil. It will not only prevent you from itching but give you shiny glossy highlights.
Conditioning: Wash your stubble with good quality beard soap and apply conditioner and again wash. It will give you an extra smooth and soft texture to your facial hair.
20 of The Hottest Male Models with Beard
How to Get Rid of 5 O'clock Shadow Beard
If you seriously want to get rid of this sophisticatedly manly beard, follow the below steps;
Wash your face with lukewarm water to open the pores.
Dry off excessive water by dabbing your face gently with a towel.
Apply good quality shaving cream in a circular motion.
Shave the hair with a razor in multiple strokes. Wash the razor after every stroke to remove the shaved hair from the razor blades. Shave in the direction of hair growth.
Once you are done with the shaving, again apply shaving cream. Now, shave against the direction of hair growth. Apply a slight pressure to shave closely to the skin.
After shaving, wash your face with cold water to close the open pores. It will also prevent ingrown hair production.
Do not forget to apply beard gel or balm to prevent skin irritation or rash.
FAQs on Shadow Beard Styles
What is the perfect length for 5 o'clock shadow beard?
The perfect length for a shadow beard is 3mm or 1/8 inch. Do not grow more or less than this figure because if you trim it less than 3mm, there will be chances of a clean-shaven face.

If you grow above 3mm in length, you will come up with heavy stubble. 3mm beard length is mostly achieved within two to three days depending on the hair growth rate of a person.
How to hide the beard shadow?
To hide a beard shadow involves ultra-professional makeup techniques. Apply an orange/red blush on the beard zone and blend thoroughly.

Apply concealer and blend it with face foundation with the help of brush or makeup sponge. Apply face powder and blend it again. Spray the beard area to fix the makeup or for a long-lasting effect.
So, what are you waiting for? Pick any the above-given most suitable 5 o'clock shadow beard for yourself and rock with your looks. It is simple yet cool and effective beard style that you can carry even for a job interview or for night parties; it will compliment you in both avatars.
It is a perfect choice for those guys who do not want to grow a long, bushy beard or hate to spend time in the daily clean-shaven process.