The good-looking male models with manly beards undoubtedly give inspiration to guys of every age group who is confused if he should grow a beard. To grow or style a beard perfectly, it requires some tactics and that's why many men find it very problematic to make a decision for having a beard.
In this situation, the bearded model is a good source of inspiration as they give living attire ideas to people by implementing plenty of innovative styles on their selves.
Popular Bearded Models in 2023
To help you in making the decision regarding beard styling according to your physique and features we have assembled the list of 30 most handsome models with a beard. Kindly have a look for motivation if you want a unique and captivating change in your personality.
1. Alex Libby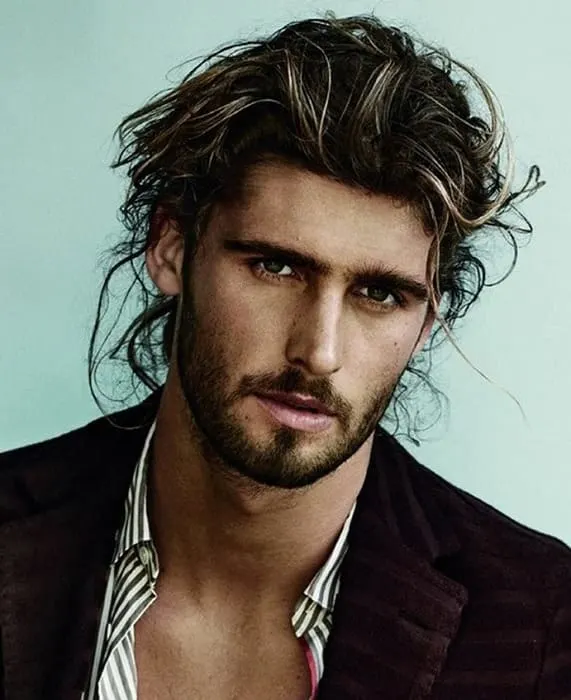 He started his modeling career at the age of 23 years. He is a British male model with a charming beard and curly long hair, which give him an alluring look. At this very young age, he has a strong fan following. He is a featuring face for Abercrombie and Fitch. He has also done the SS14 replay campaign.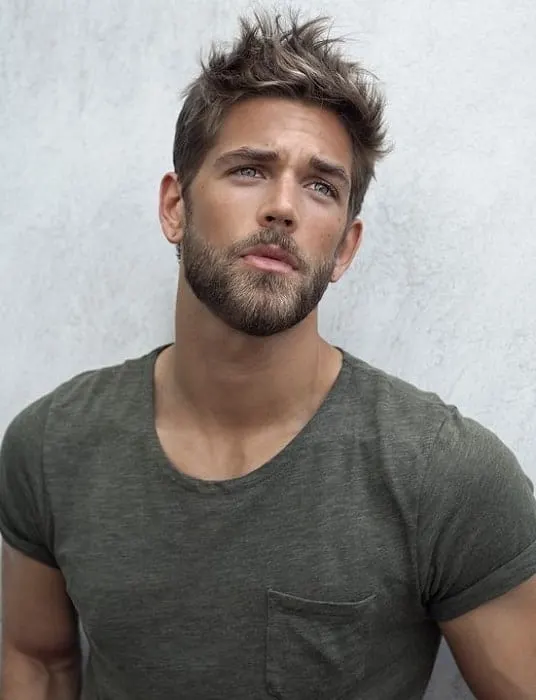 Ben Dahlhaus is a Swedish beard model who never fails to mesmerize the audience whether he is in short hairstyle or long hair. He is a versatile model with a stubble beard who fits in the ideal image of every girl. Because of his styling sense and looks he is called as Swedish Brad Pitt. He has been seen in many ad campaigns such as watchmaker, Diesel, Nelly, and Brathwaite etc.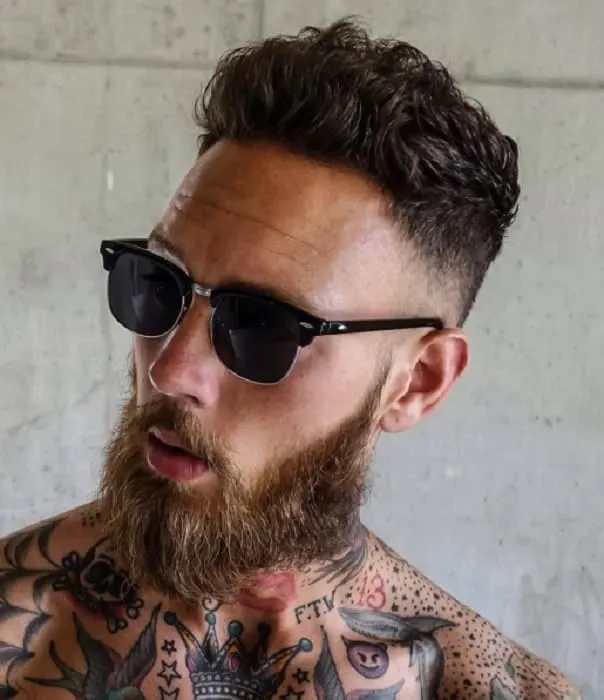 Billy Huxley is an England-based model who is known for his ginger beard. His bold and rebellious personality makes ladies crazy. He has never seen without a beard. He has done many ad campaigns for popular brands such as Adidas, ASOS, and Vagabond.
He gave three major tips about beards that are as follows:
Wait at least six months and keep the scissors and trimmers away during this growing period of beard.
Do not trim the mustache.
Always blow-dry your beard after a shower.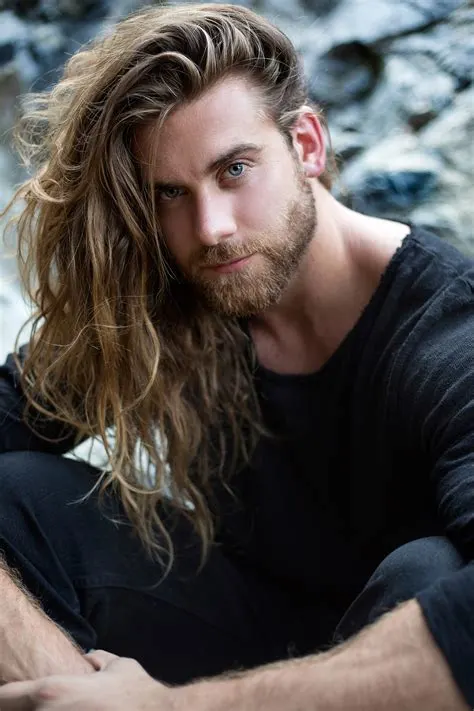 Brock o Hurn is a fitness trainer, actor and beard model. In addition to his strong physique and height, his beard and long hair gave him a lot of popularity. He made the man bun hairstyle trendy. He has done some movies as an actor as well. Brock o Hurn has done enormous Ad campaigns for health and fitness brands.
5. Carlos R. Costa's Thick Beard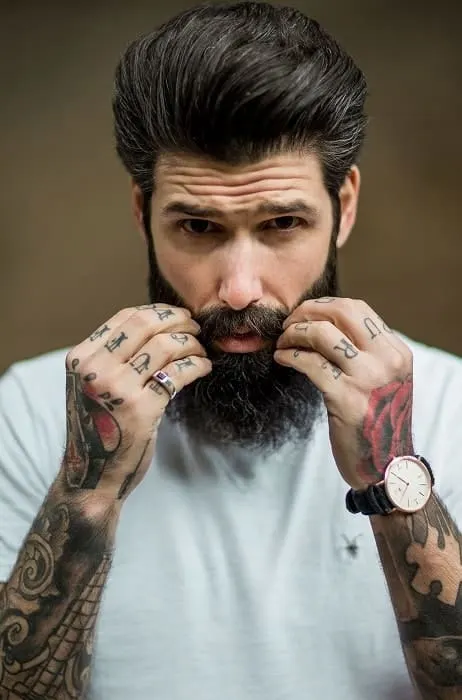 Carlos R. Costa is a Portuguese model who started his career in 1992. He is famous for his vibrant tattoo arts, virile features, and a thick beard. Carlos has served as the brand ambassador for the Urban Beardsman and Beardbrand. He has a huge fan following and has worked for many big brands such as Diesel, Franklin and Marshall, and Dr. Martins.
6. Tyson Beckford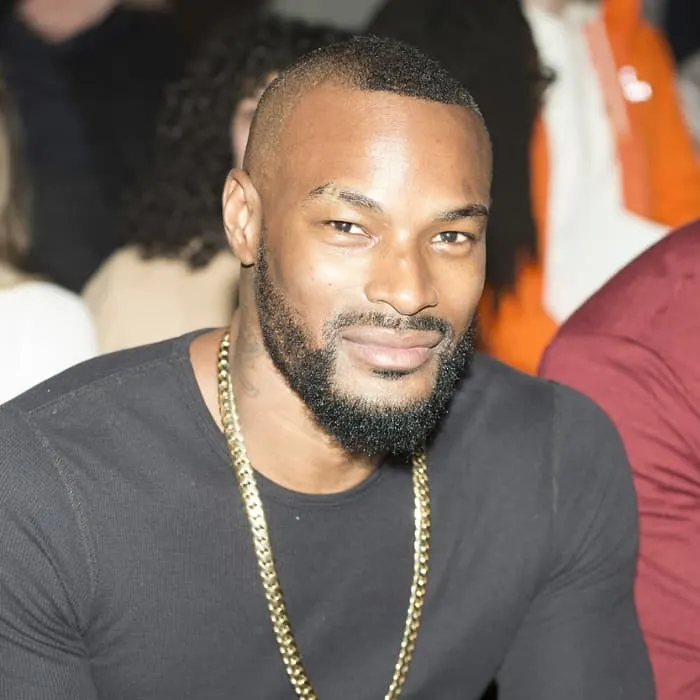 American model Tyson Beckford's beard is kept one length from side burns to the corners of the mouth. Around the chin it's just slightly longer which gives the whole face new dimension.
7. Wang Deshun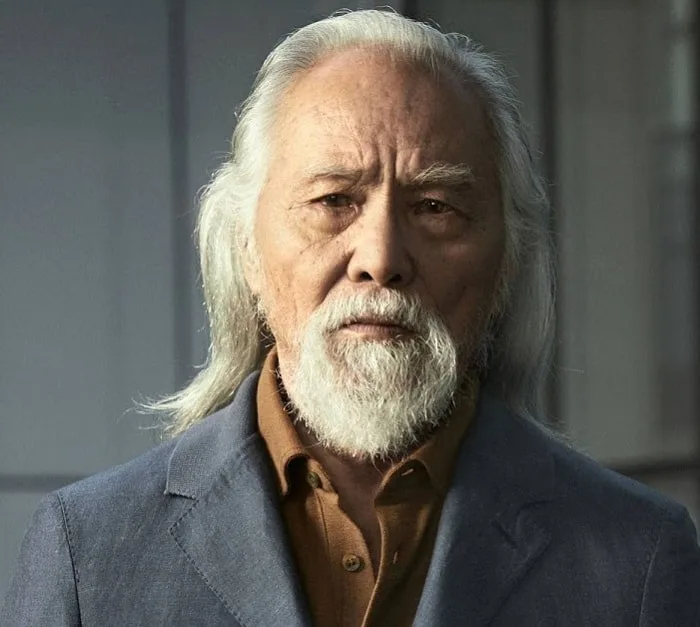 Wang Deshun rocks a white beard with his long white hair. Use a comb and beard gel to comb it straight down for a neat look.
8. Henrik Fallenius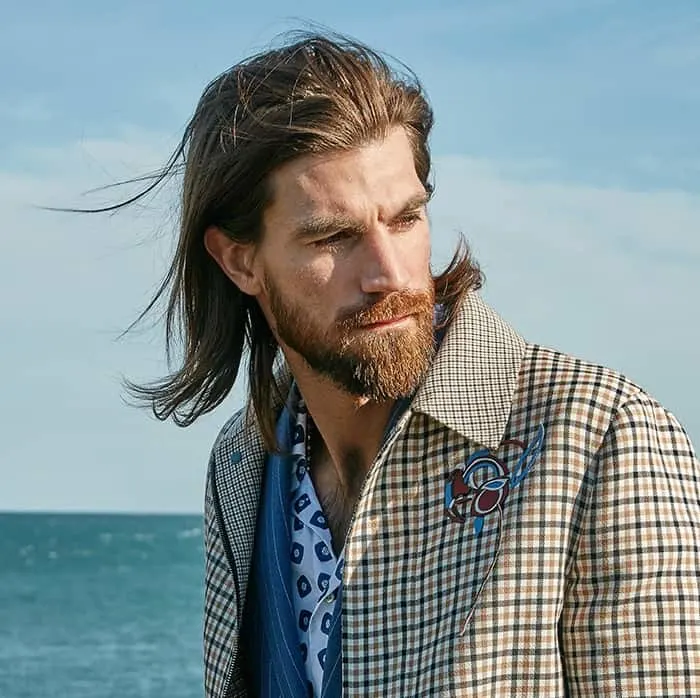 Henrik's short brown beard beautifully matches his medium length hair. Beard hair is fairly short and one length all the way up to sideburns.
9. Dimitris Alexandrou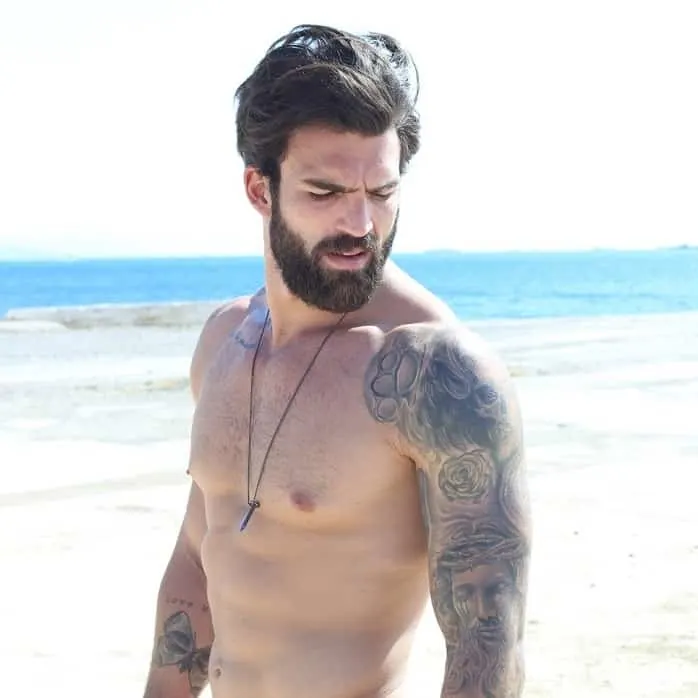 Dimitris Alexandrou's beard is thick and full but not scraggly – a good look for men with thick facial hair and a narrow face.
10. Ben Whit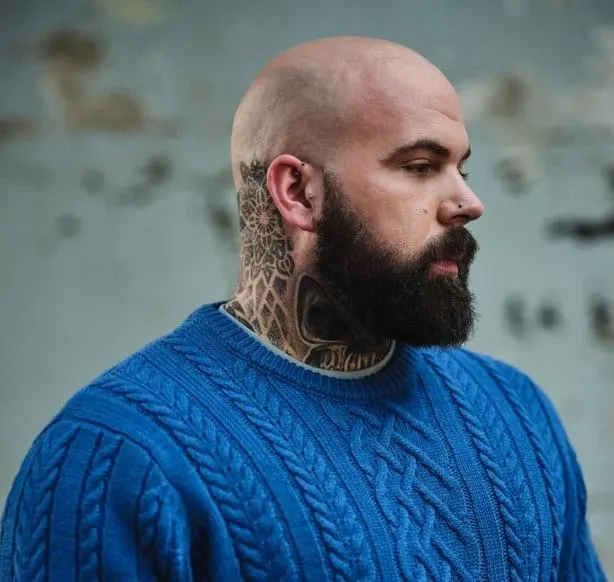 Ben Whit's contrast between a bald head and a thick full beard is an edgy one, especially with his neck tattoos. Regularly dyeing your beard will nix grays.
11. Casey Taylor's Patchy Beard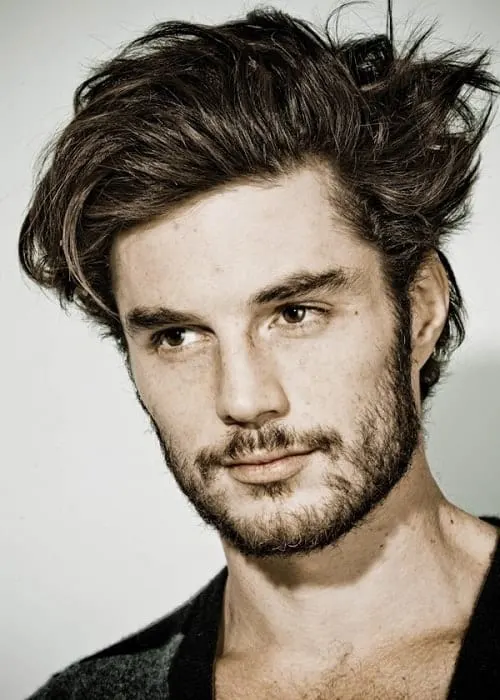 He is a Canadian male model with a cool patchy beard. Casey has done different magazine shoots such as CHAOS and GQ Italia. He has also been amongst the list of top 50 models. He has done ad campaigns for enormous brands such as Hugo Boss, Kenneth Cole, Club Monaco, Etro etc.
Some of our popular blog posts:
12. Chris John Millington's Full Beard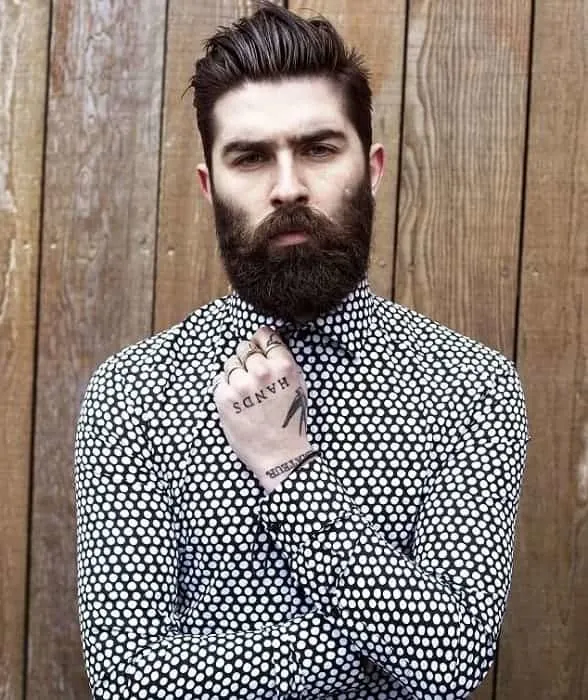 Millington is a top bearded model. He became the most demanded model after growing such a ravishing beard. He has worked for various campaigns and magazines such as River Island, Gap, and Top Man. Millington is one of the founders of "forget fashion" website. After growing beard, he got more popularity and admiration. Now, he says "without a beard, I think I would not get the work".
13. Christian Codrin Gerhard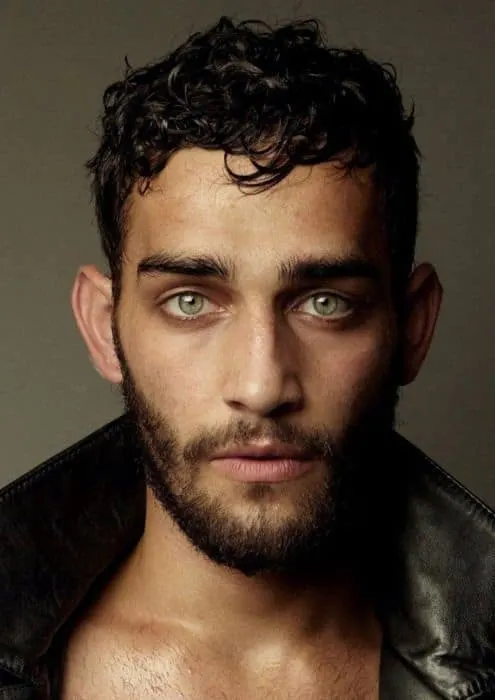 Christian Codrin Gerhard is a German male beard model with beautiful eyes and personality. His short beard and handsome features give him prominence in his modeling career. His mother agency is place models.
14. Gwilym Pugh's Full Ginger Beard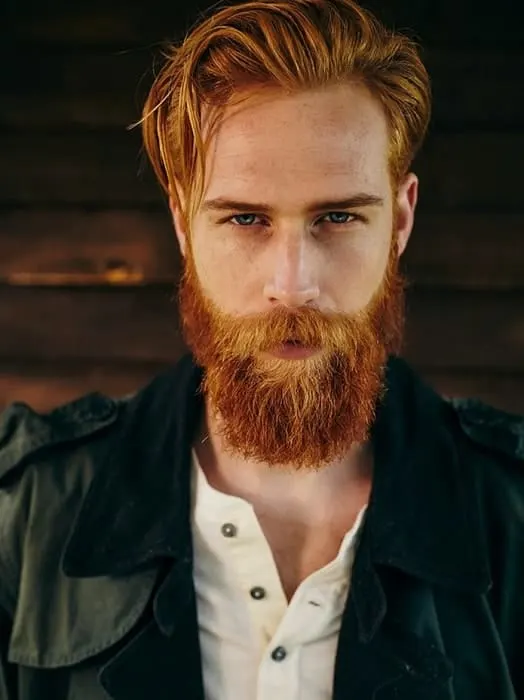 Gwilym Pugh is a famous model with a ginger beard. In his early life career he was indulging in the insurance company, but then, his life became changed when he embraced his red, ginger beard for a "red hot exhibition" shoot. Now he is a social media influencer, a model working with big brands like an original penguin, diesel etc.
15. Joel Alexander's Rough Beard Style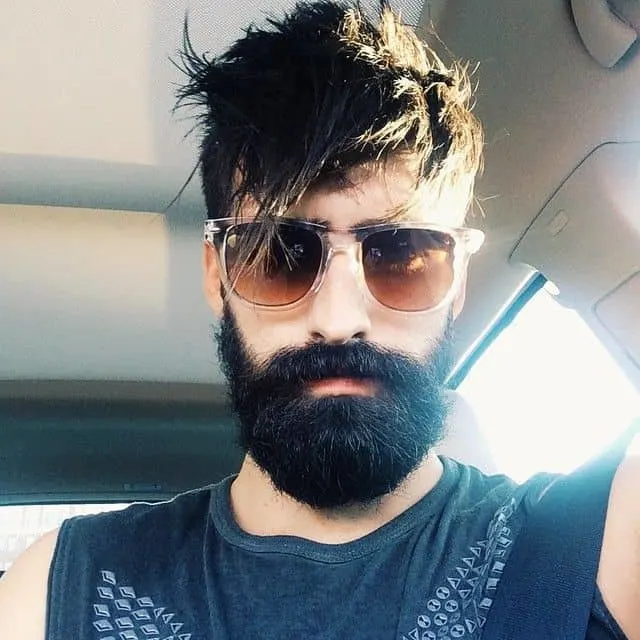 His massive beard is the reason behind his popularity and modeling career. He got a lot of attention and admiration due to his beard. Now Joel is working for brands like gap and GQ.
Johnny Harrington was a carpenter turned into a model. The amazing fact is that his bushy, unkempt beard became the reason for his recognition. He has been working as a prominent face for John Lewis. His full and patchy ginger beard opens the doors of opportunities for him. He says, "I love my beard and utterly comfortable with it and I enjoy being unique".
17. Justice Joslin's Stubble Beard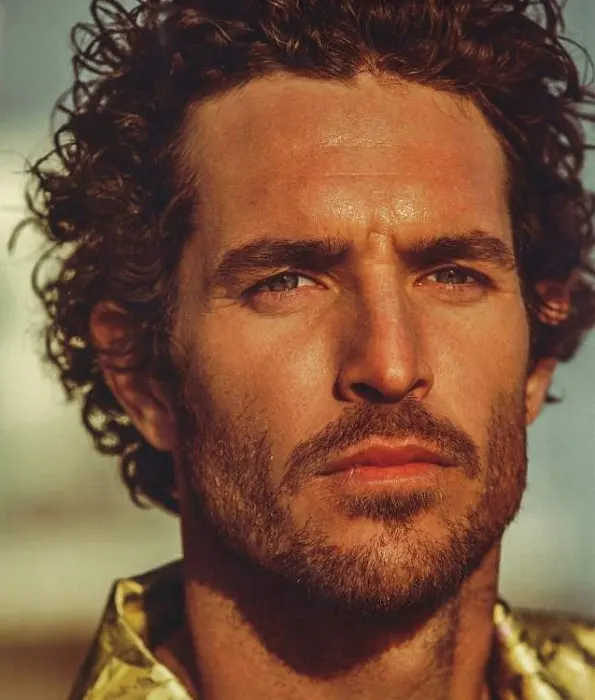 He is a former football player, actor and charming beard model. In his modeling career, he is the best-known face for different brands such as Bvlgari's aqua, Armani, Joop, and Asics. In his acting career, Justice Joslin was featured in the last train, fish bait etc.
18. Levi Stocke's Dyed Full Beard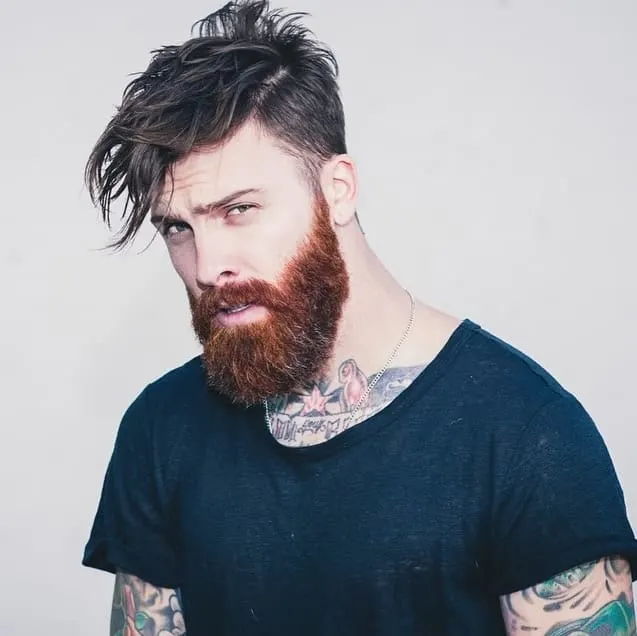 He is a better known American actor and model with a glorious dyed beard. He came to Los Angeles to pursue his dream as a musician, but due to this attractive physique became a model. Levi Stocke has worked in commercials for many brands such as Fossil, Diesel, and Levi etc.
19. Marlon Teixeira's Scruffy Beard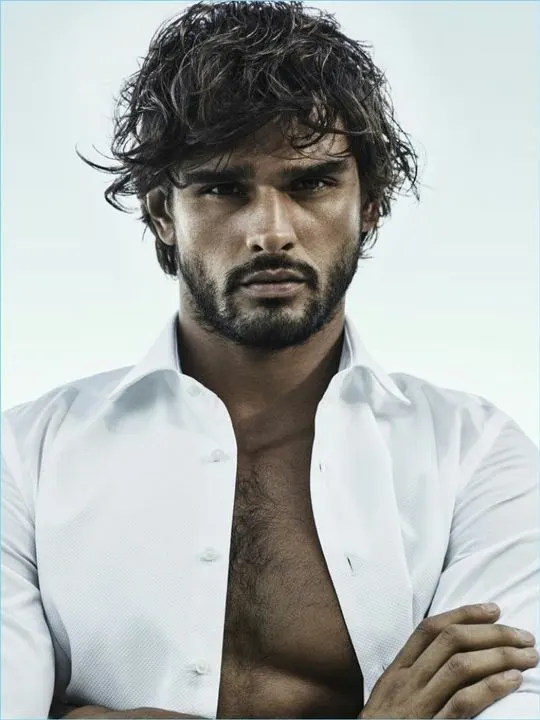 Marlon Teixeira is a Brazilian model who is known not only for his abs and handsome features but for his scruffy beard also. At a very young age, he has become the face of many big brands. He is working for enormous, famous brands such as diesel, Armani Exchange, Dolce and Gabbana, and Iceberg.
20. Mateus Verdelho's Medium Stubble
Mateus Verdelho is one of the most handsome Brazilian bearded models. He has worked in television, commercials, and has been working for clothing brands such as Garmin, penguin, and Terra the boy etc. His medium stubble beard and taper fade hairstyle is one his most impressive look.
21. Nitin Chauhan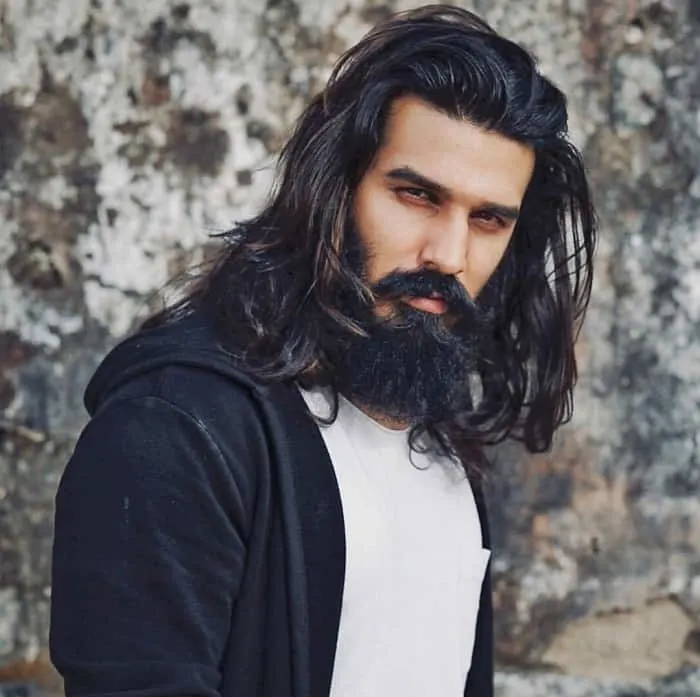 Is anyone else swooning over Nitin Chauhan's long hair and extra thick beard? Nitin embraces a bold mustache with curled ends.
22. Fabian Nordstrom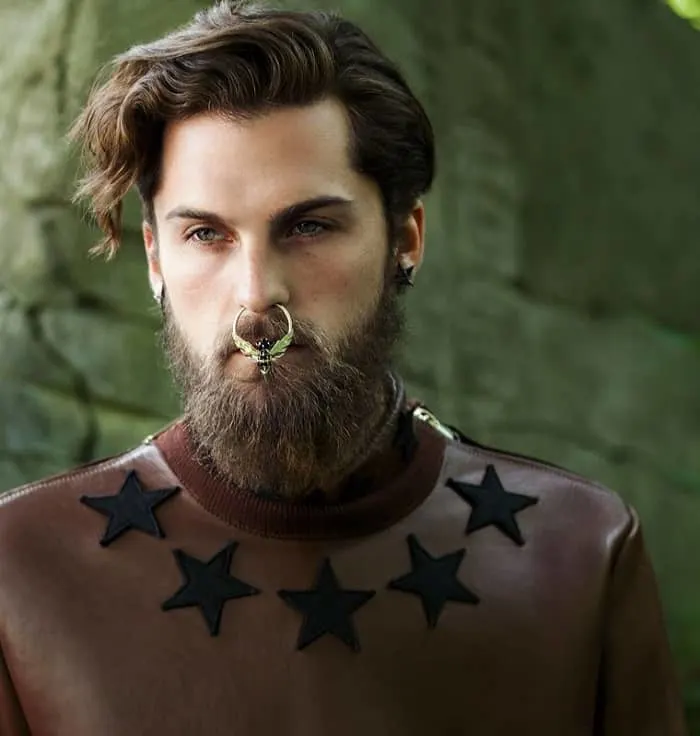 If Fabian's thick head of hair and rugged beard are any indication of how the Swedes do it, we're in! Use a beard creme to get that soft texture.
23. Anders Lindstrom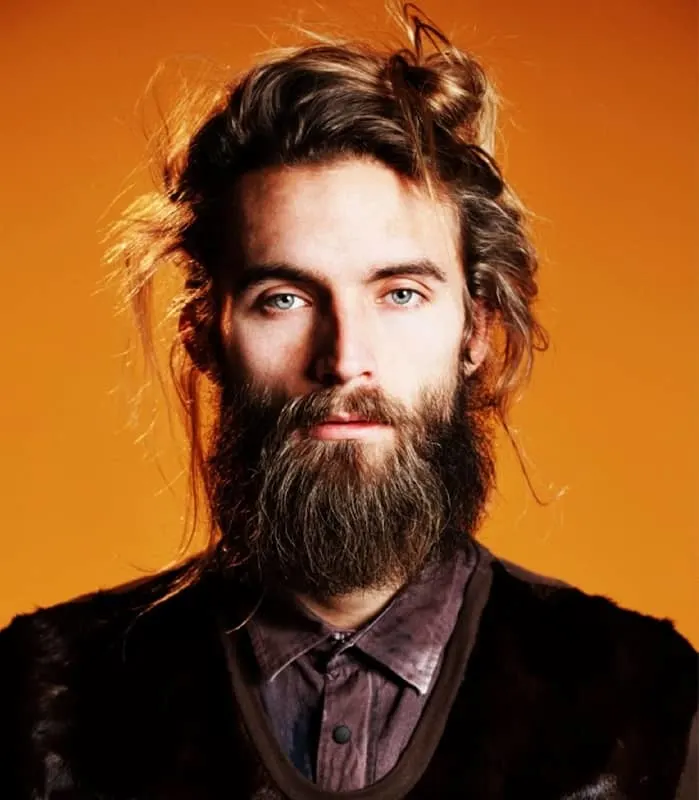 Do you have long hair? Anders is not afraid to grow facial hair out but doesn't let it get past the neck. His mustache is kept very short with just a bare spot right below the nose.
24. Aiden Shaw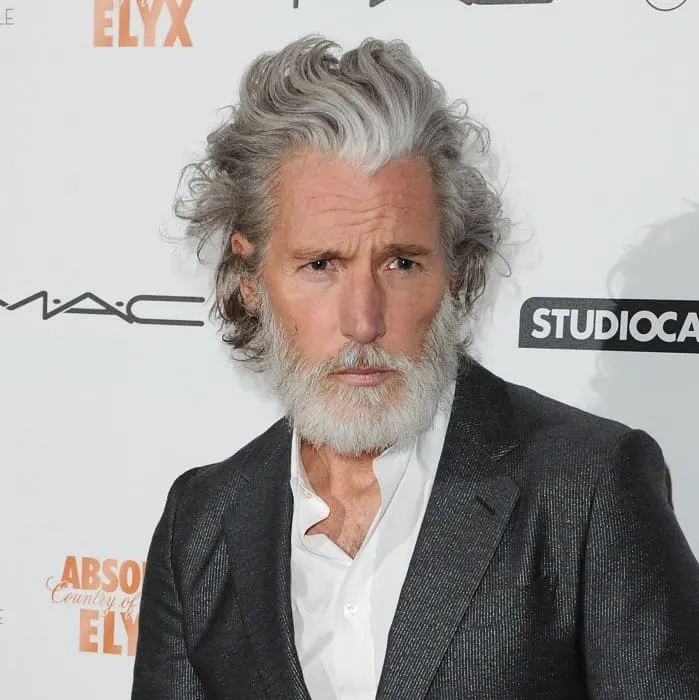 Older men looking for a handsome new look might take a hint from Aiden Shaw's short, even beard. He embraces natural white and grey, which looks perfect with his full head of salt and pepper hair.
25. Benjamin Dukhan
It seems more young men are copying model Benjamin Dukhan's beard style these days. If you're one of those men who love to show off facial hair, you'll love that this look encourages a thick beard. Shorter length near sideburns ensures this look doesn't get too wild.
26. Maximiliano Patane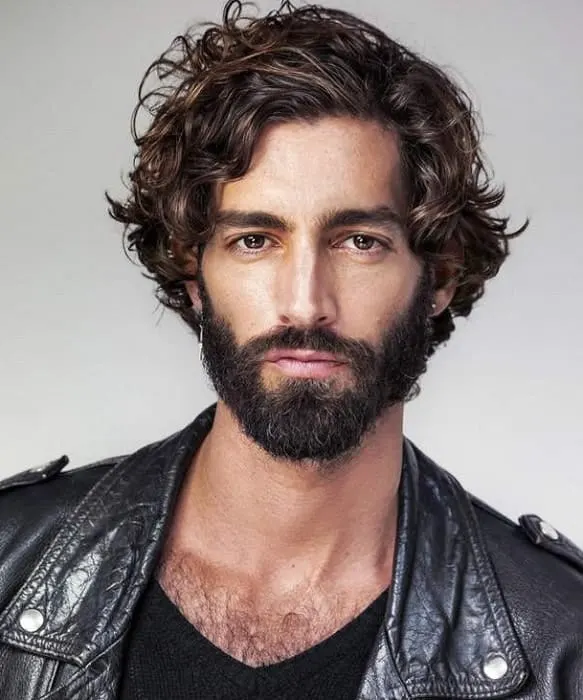 Maximiliano is an Argentinian male beard model who got popularity in 2011 when he worked as a model for an editorial of MFF magazine. After that, he did runways walks for Yohji Yamamoto, Etro and Buenos Aires etc. Maximiliano has also featured for many advertisements and did ad campaigns for EL Palacio de Hierro, Aiguille Noire and many more.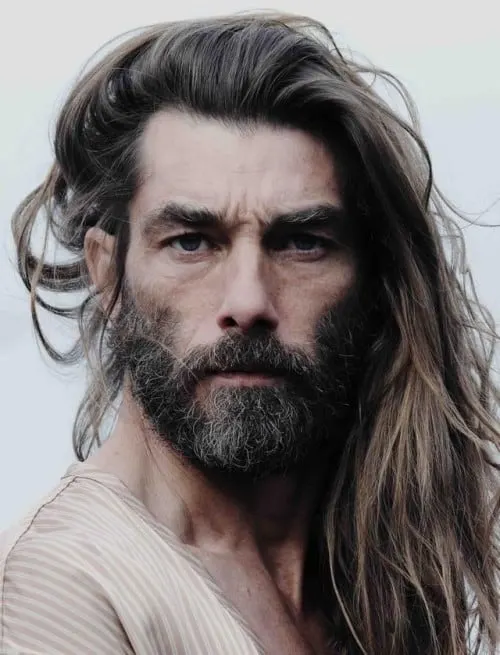 Patrick Petitjean is one of the most well-known models of late 90s. He has worked for different brands such as Prada, Hugo Boss, Missoni, and Calvin Klein. But then, for a few years, his career became down. Then, in 2008, he came up with something extraordinary. He became the most inspiring and well-recognized beard model. Patrick did not only focus on his beard but grew his hair long as well. Then, he became the face for popular brand campaigns such as H&M, Numero etc.
28. Ricki Hall's Bushy Beard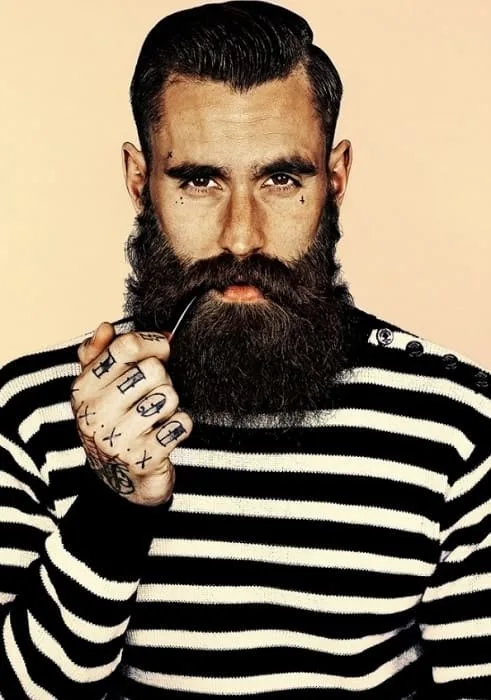 He is the most demanded face and eccentric beard model with a ravishing bushy beard in the fashion industry of Europe. According to him, if he did not have a beard, he would not have the career he has now. Ricki Hall is now working for an agency named "Nevs model agency".
29. Theo James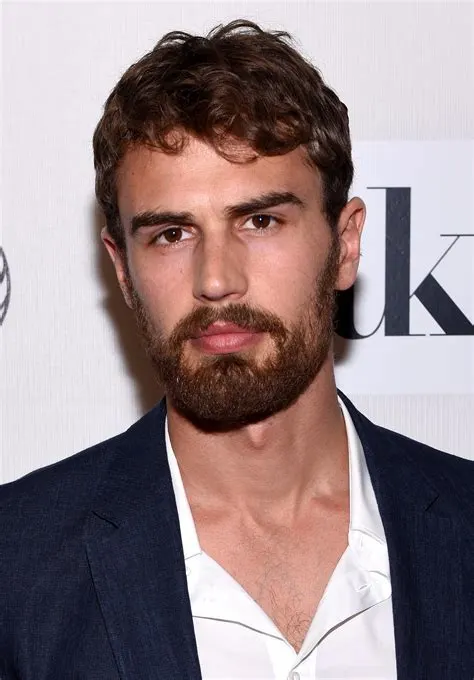 He is an actor and one of the most handsome male models with a beard. He did commercials and brands campaigns for Hugo Boss as a brand ambassador. Theo has done a lot of hit movies such as Divergent and Four etc.
30. Victor Da Silva's Light Stubble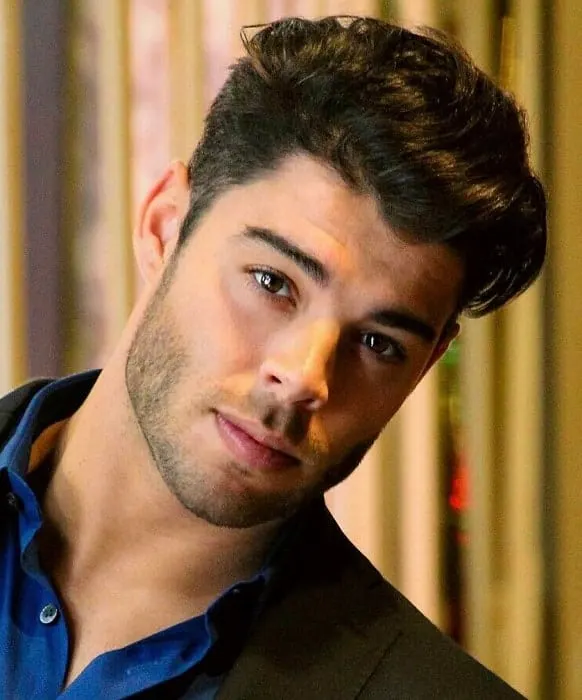 He is a better-known actor and male model with a light stubble beard. Victor Da Silva has done some amazing movies such as 'The white shoes' and 'Get it Together'. He is giving some major beard inspiration to those guys who want something light but manly.
So, you see how a beard can change the man into a model. All the above-discussed beard models proved that beard was the reason behind their popularity and mannish personality that inspired the people of different regions astonishingly. If you have guts, height, and strong physique, grow a beard and give modeling a try too.