The short blunt bob is no stranger to the spotlight. Women have had this cut for years now and the style has evolved since.
Short Blunt Bob
Today we can spot a number of variants of the bob hairstyle as we open up to a vast majority of possibilities. We have compiled 8 blunt bob haircuts for short hair.
1. Short Black Blunt Bob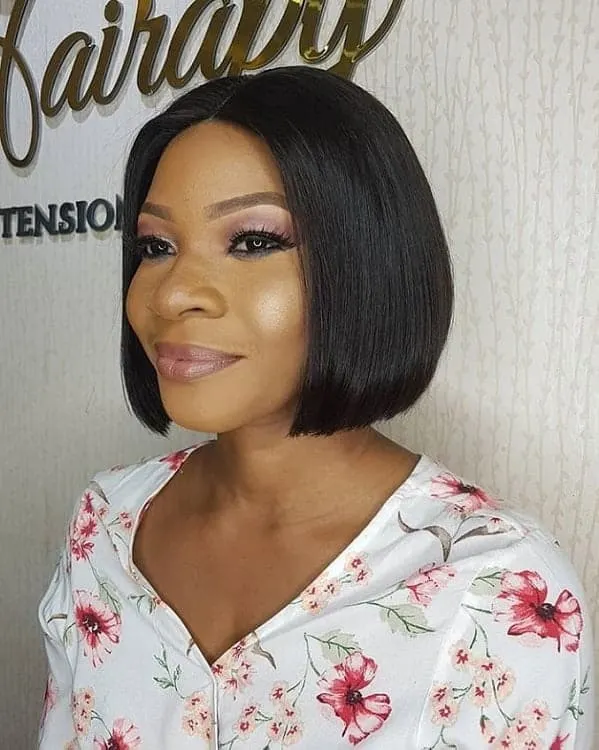 A black bob with blunt-cut ends is just the style for a woman with dark skin. Straighten hair for a sleek look you can feel confident in at the office or heading out on the town with.
2. Blunt Short Bob + Side Part
A platinum short bob is still flirty and playful despite the blunt ends. Part hair just off the center and ask your stylist to cut in a side bang that will give you a soft look.
3. Short Middle Parted Blunt Bob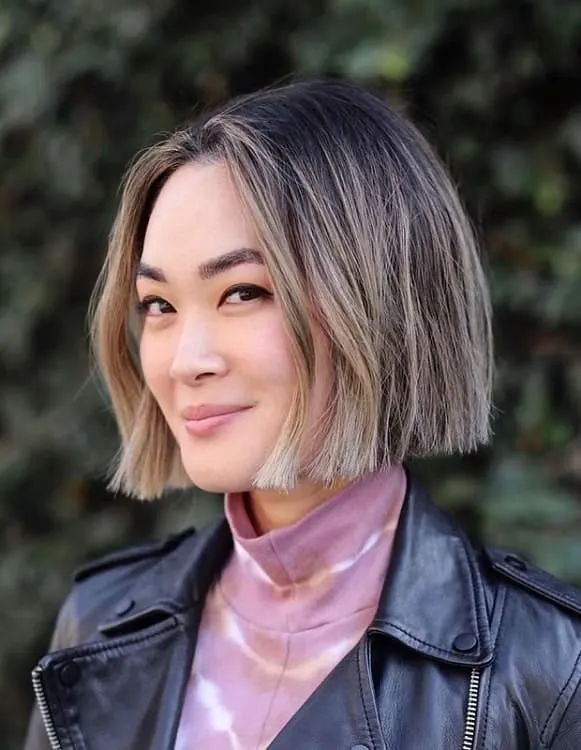 A blunt bob with a center part is cool and classy with choppy ends. Whether you choose one all-over color or try a blonde ombre, you'll look amazing.
4. Super Short Blunt Bob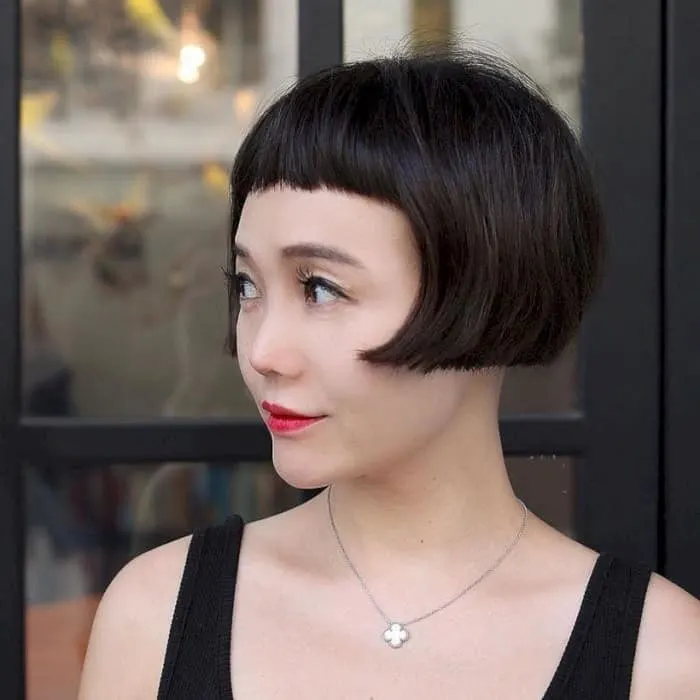 Starting off with the riskier side, this short blunt cut bob brings out your face. The short hair gives your face a whole new perspective, something that you might fall in love with!
Ideal for: The hair suits soft features and diamond faces. As the hair grows short, it allows the face to come into the open and claim its share of the praise!
How to Style: The short bob is cut till the very tip of your ear lobes. The fringe at the front makes sure the whole cut is in harmony. Go out with your hair straightened, and get ready to wow everyone!
5. Sleek Blunt Bob
The classic never goes out of fashion. With short links of hair dangling on each side, this short a-line bob cut is by the most well know blunt cut short bob we could think off.
Ideal for: Thanks to its graceful fall, the cut looks great on different face cuts. It does take some effort but nothing that some hair gel and a straightener can't do!
How to Style: The trick hair is to minimize waves and keep your hair sleek. Slide the straightener down the edges and spray with hairspray for a fine, sleek finish.
6. Short Platinum Bob
We adore the platinum blonde look and coupling it with a short blunt bob simply takes our breath away! the chic look pairs boldness and beauty in the perfect combo for a trendy look.
Ideal for: This short platinum blonde hairstyle is one of the go-to looks for women looking to get a stylish haircut but with limited time. The hair curls take no time and you are ready for any event of the day!
How to Style: Make sure that your blonde is touched up before you attempt this look. Part your hair down the middle and just keep it that way.
Claim the business look with this fabulous bob with side part. We call this style the perfect mix of business and chic.
Ideal for: Women who are looking for a low-maintenance, formal look can try out this one. The style looks great with every age and its ability to change with what you wear makes it one of the most versatile short blunt cut bobs out there.
How to Style: Cut your front bangs at an angle along the side that compliments you. Make sure you have straightened your hair before side-parting it and flipping your hair to the side to reveal a beautiful look that means business!
You can also soften up the look with front bangs. a personal favorite, the style helps bring focus to your eyes and suits most women.
Ideal for: If you have a large forehead, which you are not comfortable with, this short blunt bob with bangs is the chic solution to your problem. Long face cuts can claim this advantage to bring out other features of their face too.
How to Style: The baby bangs are cut close to the eyes to give an impression of hair falling over them. The soft bangs give a feminine look to the cut making it chic and romantic at the same time.
Get surprised by how well you look with these short blunt bob hairstyles. We have compiled some of the best ones to give you trendy ideas for your hairstyle this year!