Sexy, sassy, short brunette hairstyles provide unequivocal proof that brown-haired women are beautiful—and the exact opposite of boring. Perhaps because brown is the most common hair color, people assume that anyone who has brown hair is uninteresting, unfashionable, and unable to have a good time. What's up with that? Brown hair is bold, vivacious, and it just so happens to look fantastic when it's short.
Classy Short Brunette Hairstyles to Inspire a Crop
The first step is to make a list of the short brunette hairstyles you can see yourself wearing. What works for you? Do you want some bangs, or are you ready for the clippers as well as the scissors? Take a while to think about it—and let these brunette examples inspire you to go in for a serious chop.
Did you know that you can get a pixie cut that still provides you with some hair to hide behind? The secret is in the bags. Tell the hairdresser that you want some fringe that brushes below your eyebrows. That floppy fall of hair will give you an air of mystery.
2. Beautifully Braided Lob
More often than not, lobs are shorter than bobs. You might think you can't do much with hair this short but, as you can see, that's not the case at all. Random braids look lovely in even the shortest locks, so you might want to start practicing your plaiting techniques before you go in for a chop.
This isn't quite a bob, either, but it's one of our favorite short brunette hairstyles. It's just messy enough to be edgy and fashion-forward. It's purposely uneven, mainly thanks to the part, but those sharp, jagged layers need to be on display. Maybe it's just us, but the glasses seem to make the style, too.
4. Short and Spiked
See? Sometimes, simple is best. If you're brave enough for a super short crop, then all you need to do is place a bit of product on your fingertips and run your fingers through your hair to style it. Easy breezy, right?
Formal Hairstyles for Women With Short Hair
5. Almost an Undercut
Dark hair is dramatic, which is one reason why short brunette styles are so flattering. Take this close crop that resembles an undercut, for instance. The angle of the cut on the sides is sharp, and the quiff up top is just a bit lighter—perfection!
6. Softly Rounded
Many short brunette hairstyles and simple and thus elegant. Subtle layers and a thoughtful shape make this haircut timeless and flawless.
7. Short and Curly
Let those curls spring through! There's no reason you can't keep your short brunette hairstyle curly. In fact, you should, by all means. Embrace the natural texture of your hair because a crop looks even better with curls.
Teen Girl Haircuts and Hairstyles – The Top Picks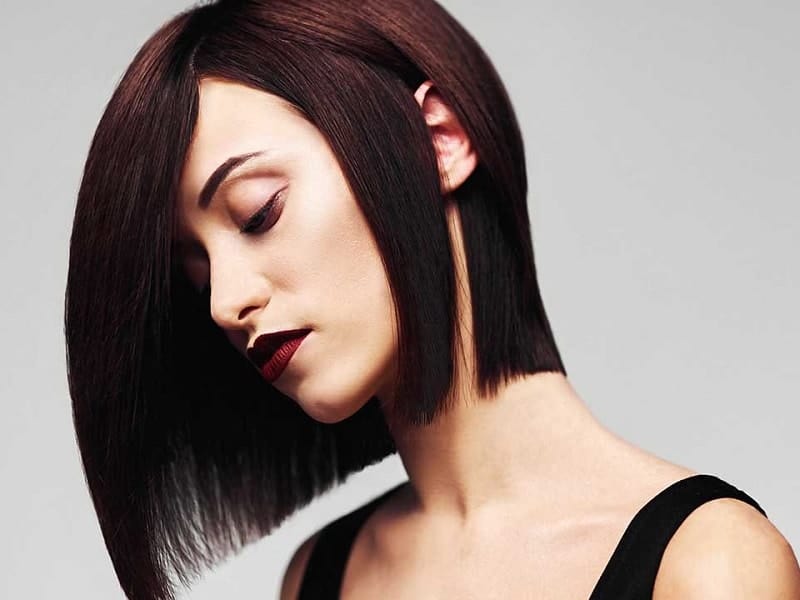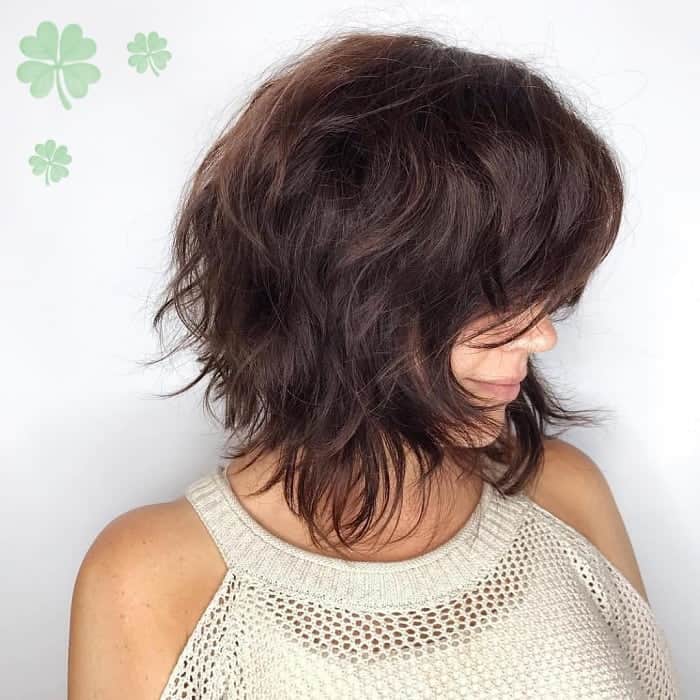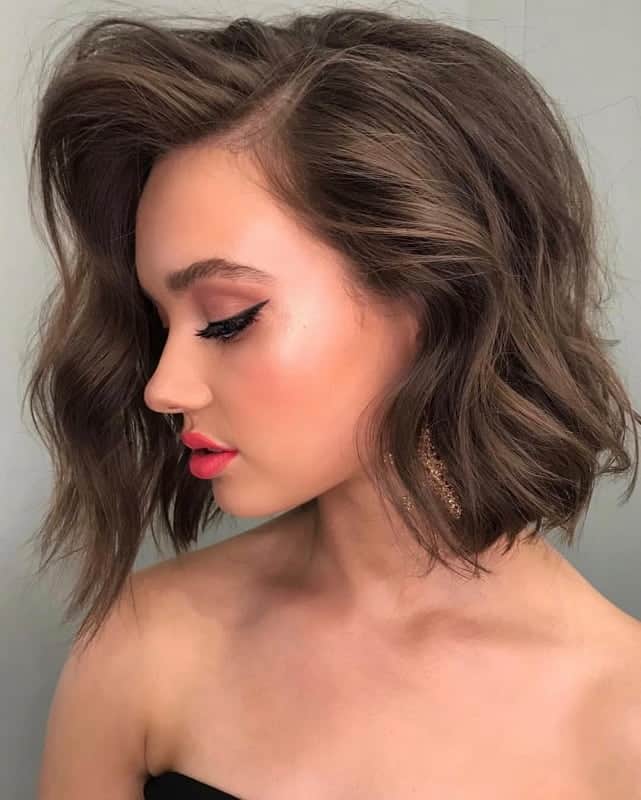 Nothing is boring or basic about brown hair. On the contrary, there are plethoras of bold but short brunette hairstyles begging you to experiment with them. Do you hear the siren song of the scissors?