Short dread styles for men are an inseparable part of Indian culture. The word itself was coined by Rastafarians in the 1950s and refers to 'living in dread of god'. In recent times, dreadlocks are a representation of a free, natural and bohemian spirit. You can get dreadlocks through the natural or freeform method. They can also be achieved in a salon through braiding, coiling or twisting the hair.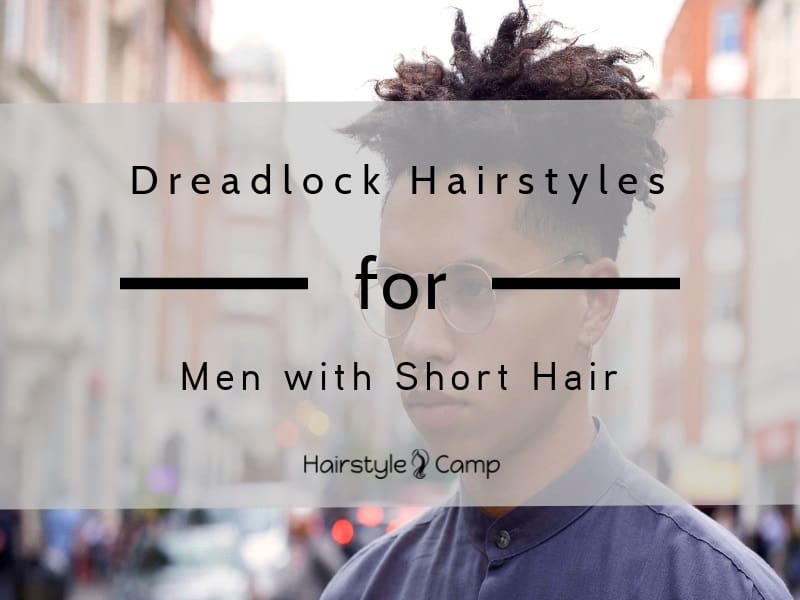 Another popular method is backcombing the hair and using dread-wax to hold the dread. Those who have short hair can start dreading their hair even before it is an inch long. There are fairly simple methods using hair wax that can produce perfect dreadlocks after 3 hours of drying. So, let's look at 51 short dreadlock styles for men.
Men's Best Short Dreadlock Hairstyles to Try in 2021
We have collected here some popular short dread styles for men to rock in this season. Check out below:
Short dreadlocks with a fade offer a clean yet edgy look. You can choose exactly what kind of a fade you want to pair with your dreadlocks. A tapering fade will not show too much scalp and create a nice smooth look.
2. High Top Dreads
These short dread styles for men are simple and easy to maintain. Keep the hair short on the sides but grow out the top. You can leave the dreadlocks on the top for a casual messy look or style them. Play with the variations to create simple classy looks.
3. Braided Dreads
You can braid your dreadlocks to stand out of the crowd. It creates a gorgeous texture that you can't help but admire. The dreads can be thin, large or super intricate. Here is a fishtail braid that looks kickass.
No matter what the length, colour or texture of your hair is, dreadlocked rows always look great. They are pretty simple to get and doesn't require a ton of maintenance. Look super fancy with very simple effort like this.
5. Man-bun Dreads
If you have grown tired of the latest fad, you can give your man bun a fun twist. Grow out the top of your hair and get dreads that you can gather into a man bun. Look trendy while also staying ahead of the crowd.
6. Mohawk Dreads
If you want to pull off a more daring look go for the Mohawk dreads. A Mohawk adds a punk look while the dreadlocks add a sort of hippie vibe. Shave or fade the sides while the hair on the top can be kept long or short.
7. Twisted Dreads
One of the most popular looks right now, twisted dreadlocks are achieved by twisting locks of short hair. They can either be thin or thick based on your personal preference. It's a classic dreadlock styles for men that can even be braided to create more texture and depth.
8. Dyed Dreads
Add a pop of colour to your head by dying your hair before getting dreads done. Coloured dreadlocks never go out of style and they are great for changing things up a little. Pick out a colour that reflects your personality. Go bold or go home.
9. Ombre Dreads
Ombre or balayage is all-the-rage right now and we can see its influence on men's fashion too. Do you feel that dying your hair a single color is too basic? Then pick out more than one related colors in a shade to create an ombre effect. Get dreads done and voila you'll have uber cool ombre dreadlocks.
10. Ponytail Dreadlocks
Add a modern twist to your dreads by gathering them in a ponytail. This can be done without much difficulty no matter what the length of your dreads is. If you have short dreadlocks you can pull them up into a high ponytail. If you can manage a longer length you can wear a long low ponytail too.
11. One-Sided Dreads
You can wear your dreads only on one side of your head. It creates a gorgeous asymmetrical look that sends out some serious hipster vibes. Just create a side parting and grow out your dreads on one side. Check out just how incredible Indian model Rahul Vaid looks in this photo.
12. Free and Short Dreads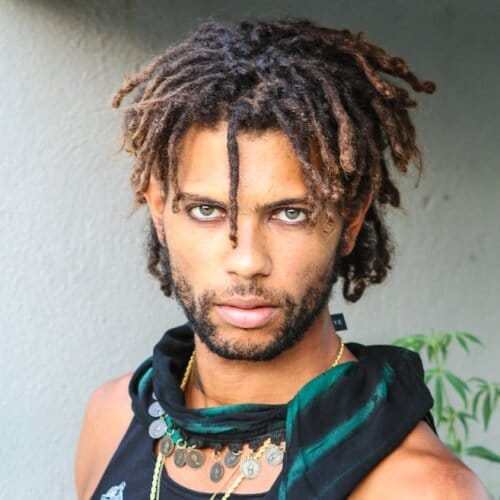 After looking at so many different styles let's take a breath and appreciate dreads in their natural glory. Without any undercuts or fading, manbuns or ponytails, free and messy short dreads look absolutely breathtaking. It creates a simple earthy boho look while also making a powerful statement.
13. Crisscrossed Dreadlocks
Even with a short length of dreadlocks, you can have fun with different styles. One such look could be the crisscrossed dreads that are insanely cool but also very neat. You can limit this style to just the top of your head like in the picture. This would create a cleaner look.
14. Beaded Dreadlocks
If you want some Jack Sparrow inspired dreadlocks, then you've got to accessorize a little. And don't worry, short dreadlocks are just fine for your favourite pirate look. Just weave in some beads to jazz up your dreaded hairstyle.
Bald fade or zero fade hairstyles cut the hair down to the skin. They are super trendy right now and you could just combine this with your dreads. The result is going to be jaw dropping for sure. Here's an example.
16. Short Dreads with a Beard
There is nothing more attractive than a man with a bread and dreadlocks. Short dreadlocks add volume to the top of your head. Balance out your face with a nice full beard.
17. Box Braided Dreads
Box braids are characterized by square shaped hair divisions. They create an even geometric appearance that's super hip. You can achieve some really cool looks by box braiding your dreadlocks.
18. Multicoloured Dreads
Bring out your rebellious side and pull in some punk influence by dying your hair into multiple bright colors. These are perfect dreads for a wild child.
19. Curly Dreadlocks
Tired of looking at dreads on straight hair or curly hair that turn straight after getting dreads done? You can get curly dreadlocks too.
20. Zigzag Dreads
Combine zigzag braiding with dreads for innovative looks.
21.
22.
23.
24.
25.
26.
27.
28.
29.
30.
31.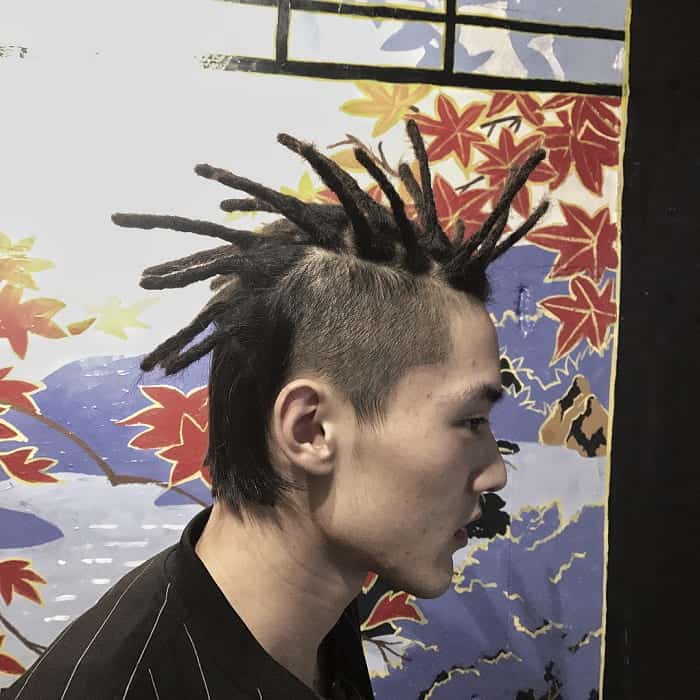 32.
33.
34.
35.
36.
37.
38.
39.
40.
More Amazing Short Dreadlock Hairstyles for Men
We hope you have liked these alluring short dread styles for men. So take your pick from the top choices above to get an amazing result.