Cute flips are very stylish at the moment because they give women a chance to show off their quirky and fun side. A little flip or flick is a really cheeky touch for any modern hairstyle.
Some women have a natural flip hairstyle, but it is also easy to style in a flick using the best hair tool. Our list will show some of the hottest short flip hairstyles that you can wear.
Flip Hairstyles for Short Hair
Short flip looks are perfect for women who want a look that is cute and fun. As long as they are maintained properly, they will look good. Wash and shampoo your hair regularly to keep it looking healthy. A healthy diet is also important if you want to keep your hair soft and shiny.
Trim the ends of your haircut to reduce the risk of developing split ends. Split ends will make your hair look frizzy and limp.
1. Short Layered Flip Hairstyle
Parted off-center and teased with lots of hairspray, you can create this perky flip hairstyle. Add a bunch of layers to show off your hair's new shape. You can also get a bit more wave by twirling the hair around your fingers.
2. Flipped Up Pixie
Meg Ryan rocked this short flipped-up hairstyle in her role in You've Got Mail and it's still a cute look today. The back is slightly spiked, while the front features a middle part and short sections of highlighted hair.
3. Blonde Curls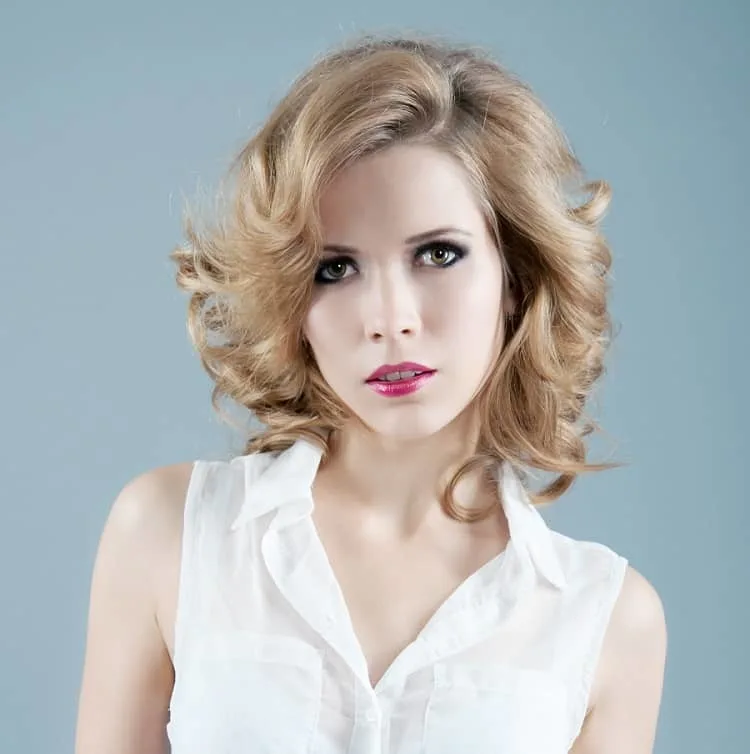 If you have a bit more natural wave or curl in your shoulder-length hair, try this look. It's a soft off-center part with one half featuring teased volume and lift. From halfway down we see luscious curls.
To dress up your short flipped hairstyle, opt for a classy braid crown. You can start it from the top and wind it around down, securing it at the back. Straighten the bangs and wear them brushed to the side.
Finger Waves in Short Hair The Ultimate Retro
5. Vintage Low Curls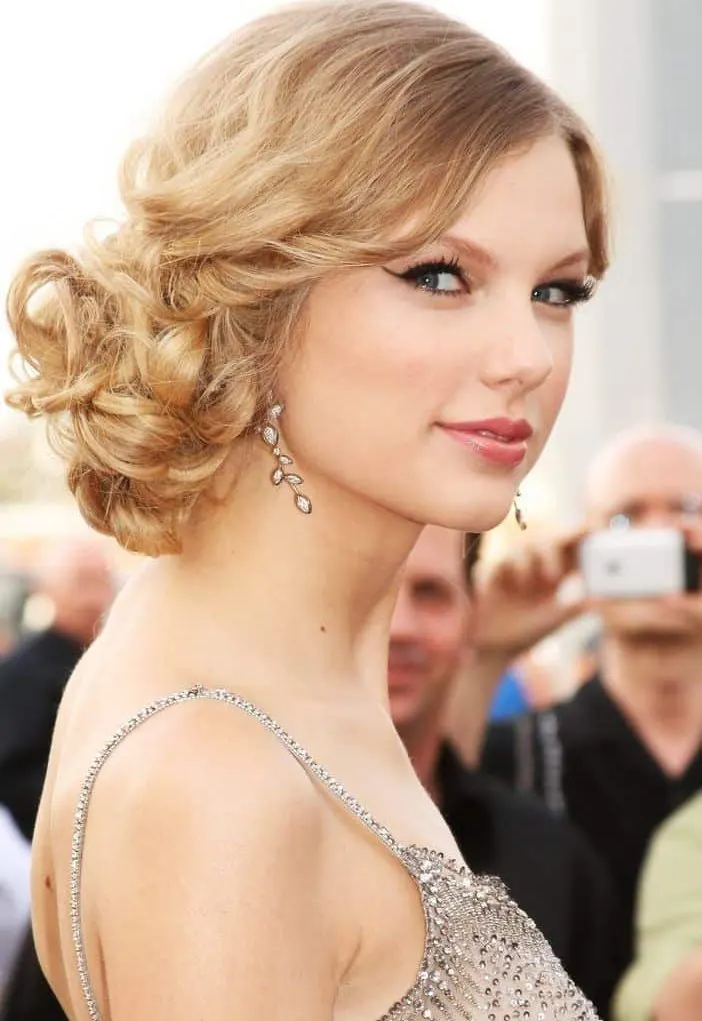 A low curly updo is perfect for an evening out. You can keep the flipped look by making the hairstyle loose, especially along the face. Fill the rest of your hair with tight curls for a vintage Hollywood vibe.
Shaggy hairstyles were all the rage in the 80s, and having flipped hair was key to the unique look. Create lots of short choppy layers up top for the texture and volume, adding a bit of fringe for framing.
7. Asymmetrical Flip Hairstyle with Waves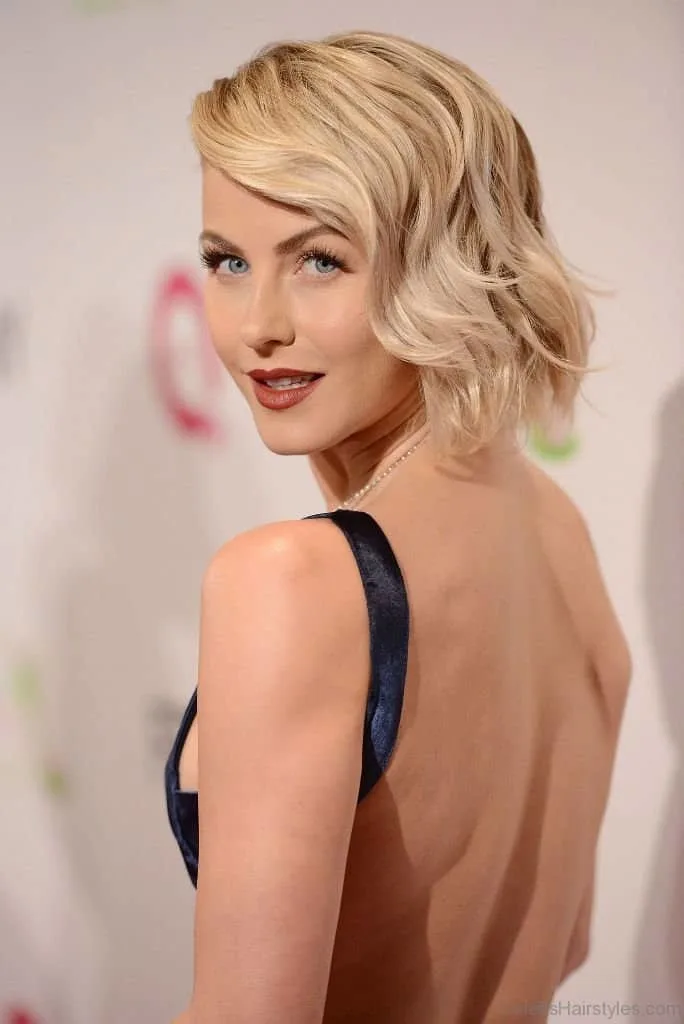 Actress/singer Julianne Hough stunned with a gorgeous asymmetrical flip hairstyle with waves. With this look, you can pin back one side using a jeweled hair clip, leaving the other side loose and covering the ear.
8. 60's Short Flip Hairstyle
The hallmark of 60's hairstyles was the bump at the crown of the head. If you want a retro flip hairstyle, you'll want the boost of volume to go with the flipped up ends. The rest of your styling will only require straightening your hair so it's sleek and shiny.
9. Flip Hairstyle with Long Bangs
If you're an older woman with hair that is thinning, it's the perfect time to try this short thinned out version of a flip hairstyle with extra long, layered bangs. Straighten the bangs, but scrunch in some volume up top by teasing the hair with hairspray.
10. Flipped Ends and Side Bangs
Make black hair look its sleekest and shiniest by straightening it and flipping out the ends with your hair straightener. To help with framing, or cover a wide forehead, opt for straightened side bangs.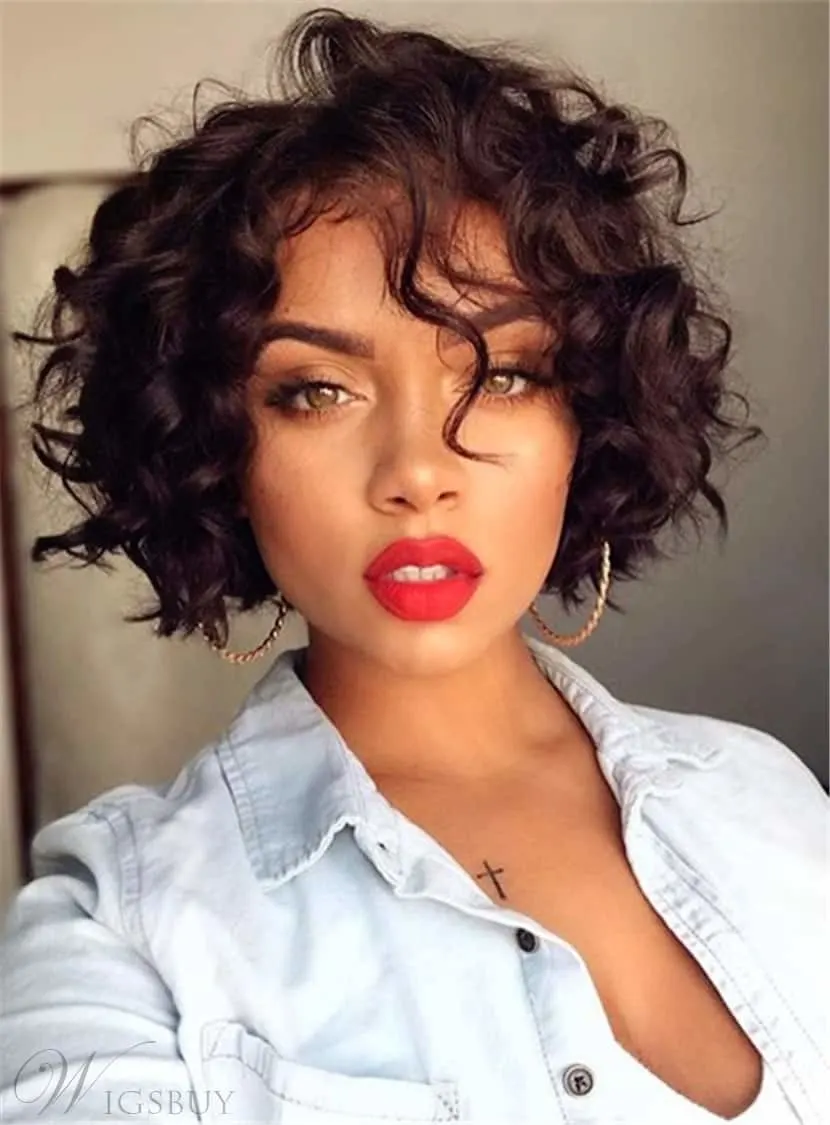 If you have naturally tight curly hair, like ringlets, do yourself a favor and go with this short curly bob with slightly flipped ends. It's easy to style with your fingers, so styling is a breeze.
Epic Short Bob Hairstyles for Black Women
12. Short Layered Bob
Is your hair naturally straight? It will be easy for you to sport this beautiful piecey bob with a short graduation of layers in the back, creating sexy volume at the crown. Part hair off-center to create soft fringe.
13. Tousled Wavy Bob with Side Bangs
Is there anything sweeter than tousled waves? Have your stylist cut your hair, so it comes just below your ears, then fill your mane up with soft waves. Your bangs can either be this short length or be longer and layered.
14. Short French Braided Hair

Why choose to have only one French braid when you can have two? Make one up top and one below that winds around to the side. This look is professional enough for work but chic enough for going out as well.
15. Bob with Red Highlights

On dark red hair, add lighter red highlights to create dimension in a short flip bob with long side bangs. Tease in more body with hairspray and finish arranging your hair with your fingers.
16. Textured Bob with Side Braid
How cute is this short bob full of playful texture? It's best to part it off-center, and you can wear it with or without the cute mini fishtail braids. Leave a bit of fringe loose to soften your look.
Side Fishtail Braids for Summer Romance
17. Shaggy Flip Hairstyle
Thin hair is the perfect hair type to pull off this straightened shag hairstyle with flipped ends. There are minimal layers and the thin side bangs flatter an oval or round face shape.
18. Flipped-out Pixie Mullet
A pixie mullet is modern and edgy, ideal for any lady who appreciates an eclectic hairstyle. The subtle flipped texture down the middle of the hair is easily styled, while the hair at the back just needs to be neatly brushed.
19. Flip Bob with Short Bangs
This short bob with flipped ends is fresh and sassy. Run your straightener through your mane, finishing at an angle to get the flip. Keep your bangs cropped or cut short for the final framing touch.
20. Copper Red Bob
This beautiful shade of copper red glosses over a short flip hairstyle with glam vibes. Part hair off-center, straighten your mane for smoothness, and finish up the ends with soft flips for a retro look you'll love.
Keep your hair fresh and flirty with a fun short flip haircut. You will love getting ready to go out when you have hair this cute.