Are you a black woman over 50 feeling stuck in your same old hairstyle? If it's time for a new do, consider a short hairstyle. They take only minutes to style and come in many shapes and textures. From short and curly to short and straight bobs, there are plenty of options for you.
Short Haircuts for Black Women Over 50
This list of 12 best short hairstyles for black women over 50 will give you plenty of ideas for your next look!
1. Short Natural Hairstyle for Women Over 50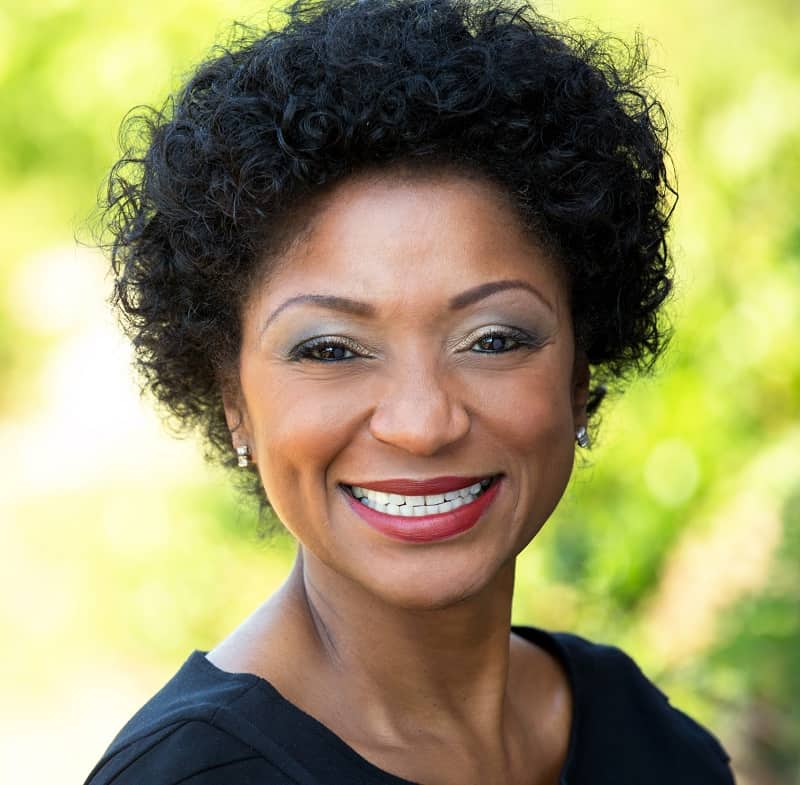 A rounded short hairstyle with curly tresses is just the thing for a chic, sophisticated style. Keep it to about three or four inches in length for the best result.
2. Short Straight Bob
Sometimes the best hairstyle for older women is simple yet a classic. This straight bob, for example, needs only a center part to embrace natural hair.
3. Black Woman Over 50 with Highlighted Hair
Here's another hairstyle for black women over 50 that utilizes a center part to separate short curly hair highlighted with caramel hair color.
4. Golden Blonde Short Curly Hair
Older women over 50 can try various hair colors to get a lively look. Golden blonde hair color is a gorgeous shade against black or brown skin. Add it to a short curly hairdo that stops at ear level to brighten up your hairstyle.
5. Grey Hairstyle for Black Women Over 50
Don't cover up greys – embrace them on a short curly hairstyle! This style is layered which helps the hair have more shape.
6. Short Haircut for Black Women Over 50 with Round Face
The best way to flatter a round face with a short hairstyle is to add in face-framing layers and a side part. Both of these and a side bang will do wonders for switching up symmetry.
7. Buzz Cut for Black Women Over 50
Buzz cuts are a popular hairstyle choice for black women over 50. They may be low maintenance, but adding a glow of light blonde ensures your hairstyle choice stays fashionable.
8. Short Twist Hairstyle for Black Women over 50
Twists are simply a matter of twisting hair together in a small or medium size, depending on your preference. For short hair, this is a great option to add curly texture.
9. Brown Hair for Women over 50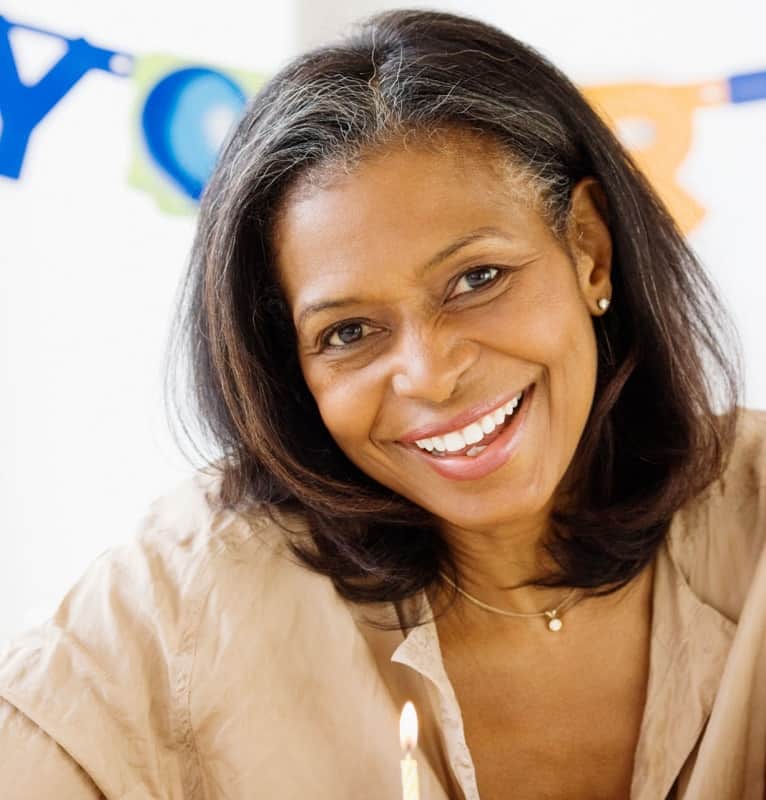 If you're a fan of the neutral colors, try sticking to brown for your short hair. Peeks of grey or white hair pop through subtly and the ends curl in slightly at the neckline.
10. Short Curly Hair for Older Women with Oval Face
Think an oval face is difficult to find a flattering haircut for? Keep the length to an inch all around and play up both curls and your natural hair color with product.
11. Shaved Side Haircut for Older Women Over 50
Just because you're getting older, that doesn't mean you can't still have an edge. Shave a whole side or just a patch at the temples to bring out your inner bad girl on a curly bob.
12. Short Hairstyle with Highlights for Older Women
With short bangs parted so that they fall against the sides of the face and layered highlighted tresses, this style has the best of everything.
No matter which short hairstyle for black women over 50 you choose, make sure you feel beautiful!