If you're a woman over 50 looking to infuse some color into your style, consider adding highlights and lowlights. You can achieve a stunning hair transformation without dyeing all of your hair—simply color a few strands for a fresh new look.
Wondering which highlights and lowlights work best for women over 50? Take a look at our recommendations below to find the perfect inspiration for your next hair makeover.
Highlights and Lowlights Ideas for Over 50
Give your hair a subtle yet noticeable update by choosing from any of these ideas for highlights and lowlights for women over 50:
1. Moneypiece Blonde Highlights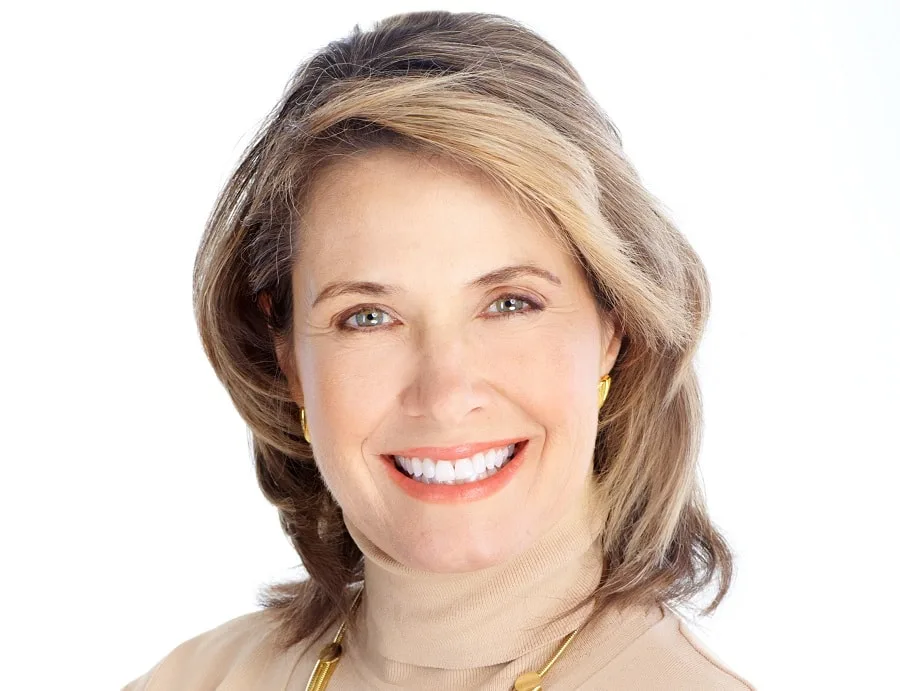 Give your look a youthful update with a money piece highlight. These are the perfect highlights for women over 50 because these face-framing highlights can instantly soften and brighten your complexion and give you that youthful glow.
Additionally, these are low maintenance, so you won't have to invest too much time and money in it.
2. Curly Hair + Chestnut Brown Highlights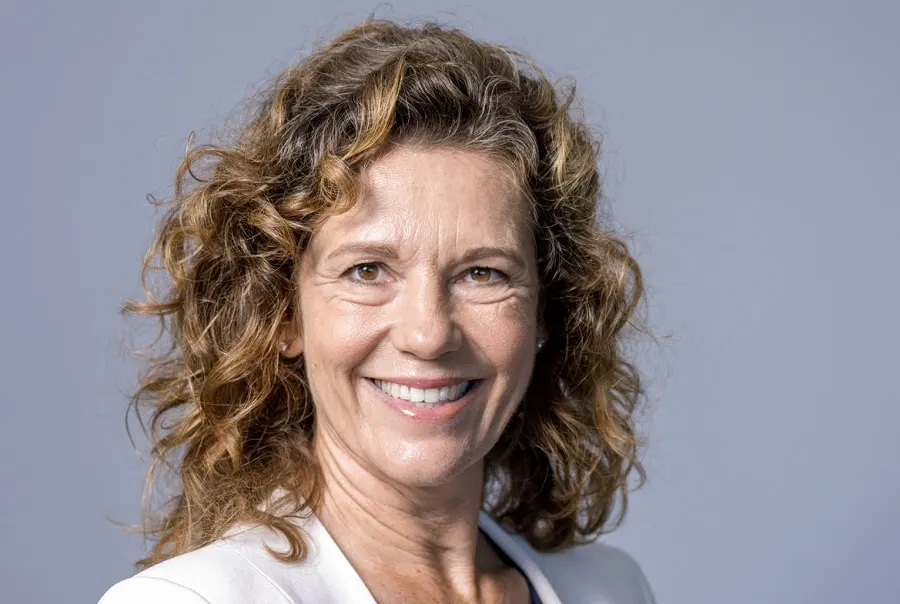 Chestnut brown is the perfect highlight for older women because this rich brown color has red undertones that can bring out the glow in your skin.
Not only that, this versatile shade will look amazing on all skin tones and will add a beautiful contrast against dark brown hair.
3. Layered Bob + Golden Blonde Highlights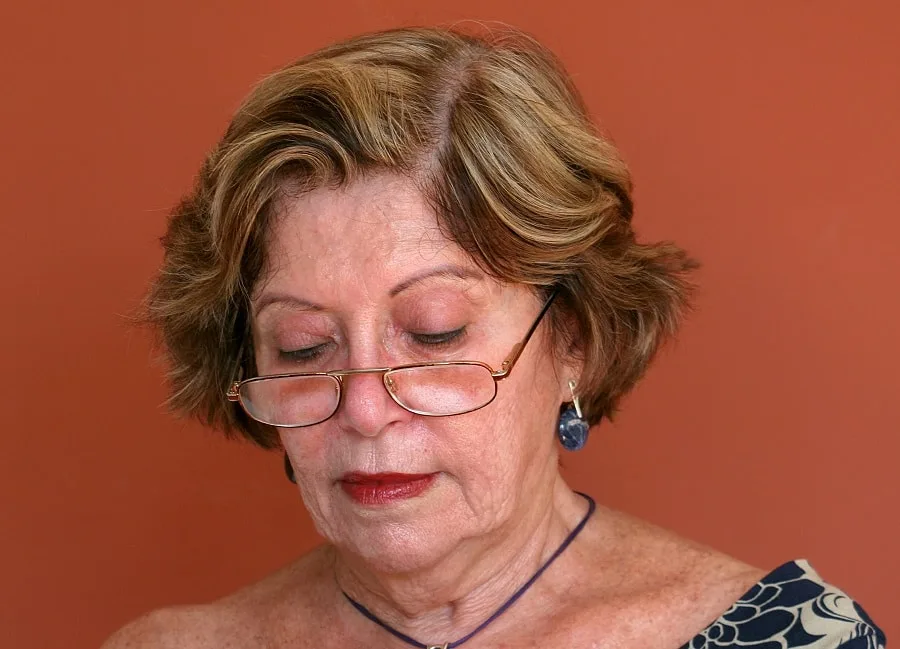 Unleash the warmth in your brown hair by adding golden blonde highlights to it. Get this look and you'll instantly have that sunkissed glow that will add rosiness to your cheeks.
This shade of highlight would look best on women over 50 with cooler skin tones.
4. Straight Bob + Copper Highlights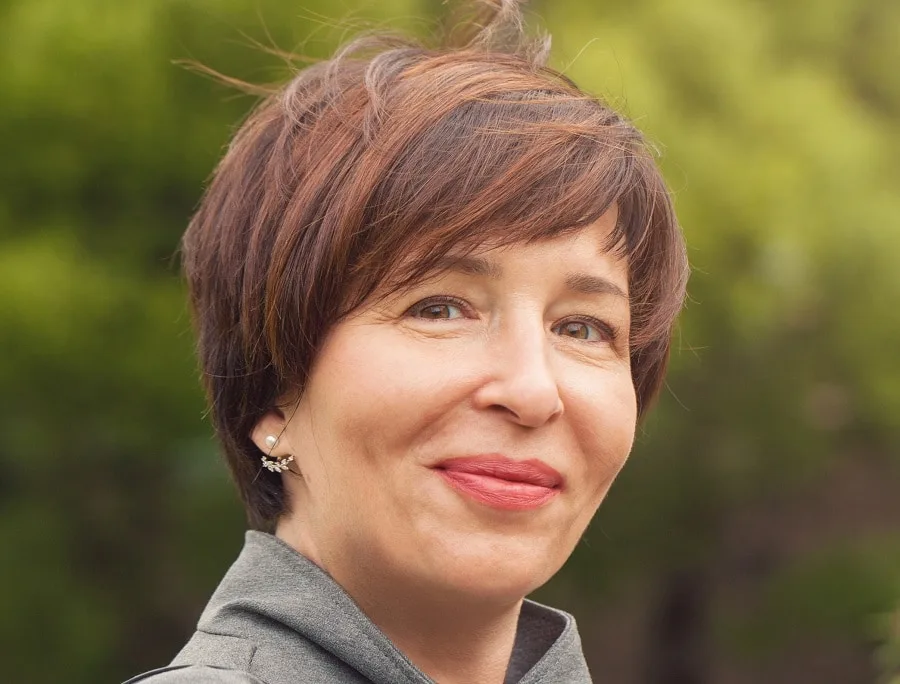 Make an outdated bob haircut for over 50 ladies look fiercer and edgier with copper brown highlights.
This hot and fiery shade perfectly complements dark brown hair and is the perfect option for getting your hair fall-ready.
5. Spiky Hair + Purple Lowlights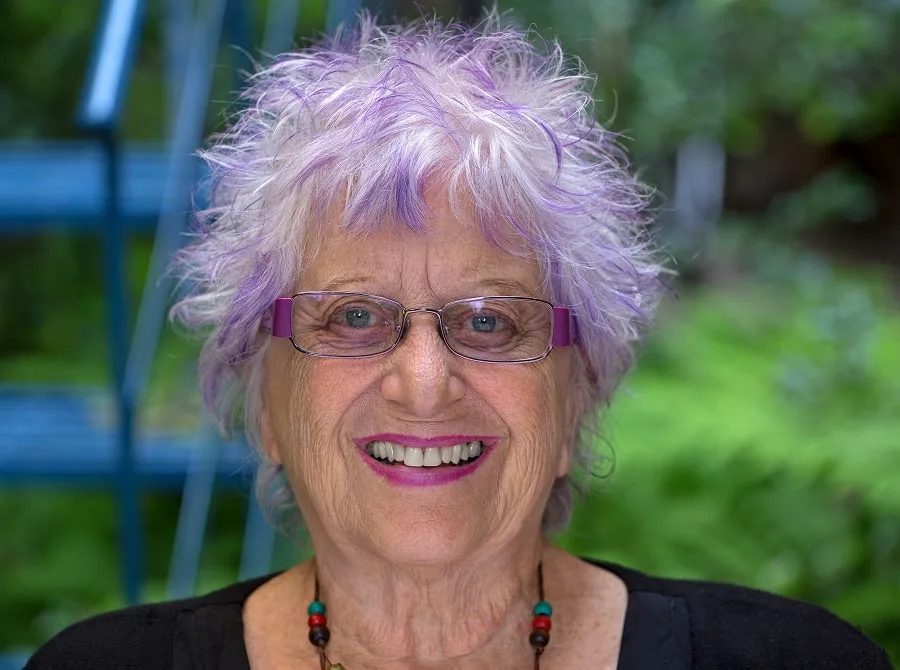 Is your platinum-white hair already looking a bit dull and boring? We've got the best lowlights for you– dark purple!
While this lowlights may look unusual for women over 50, you can't deny the fact that it looks chic, elegant, and, most of all–fun!
6. Side Part Bob + Highlights and Lowlights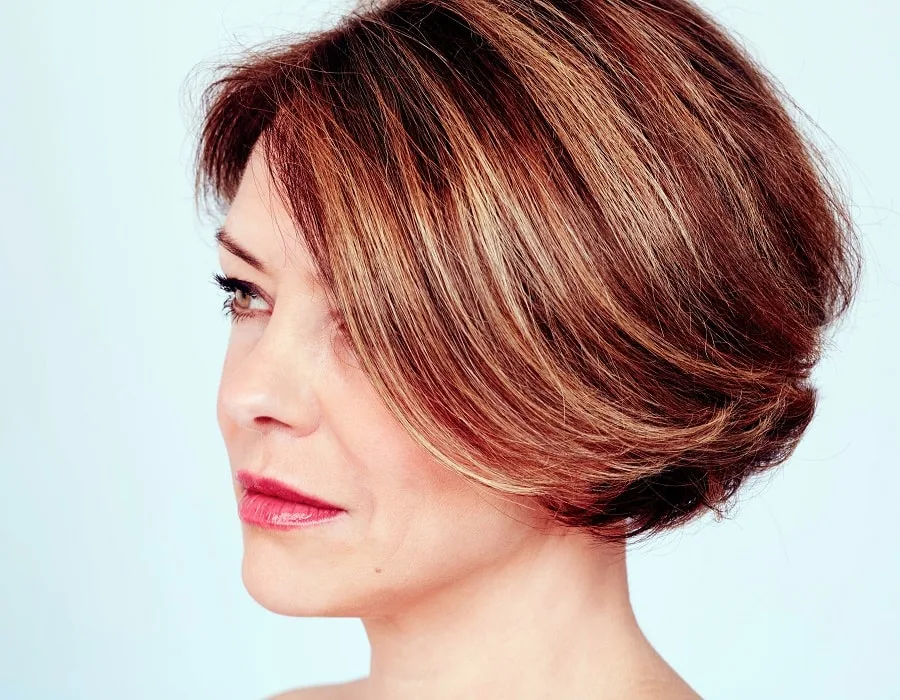 Turn your plain dark brown hair from drab to fab with the addition of highlights and lowlights.
By incorporating strands in lighter and darker shades, you add depth, texture, and dimension to your hair and giving it that healthy and vibrant glow.
7. Lob with Full Bangs + Blonde Highlights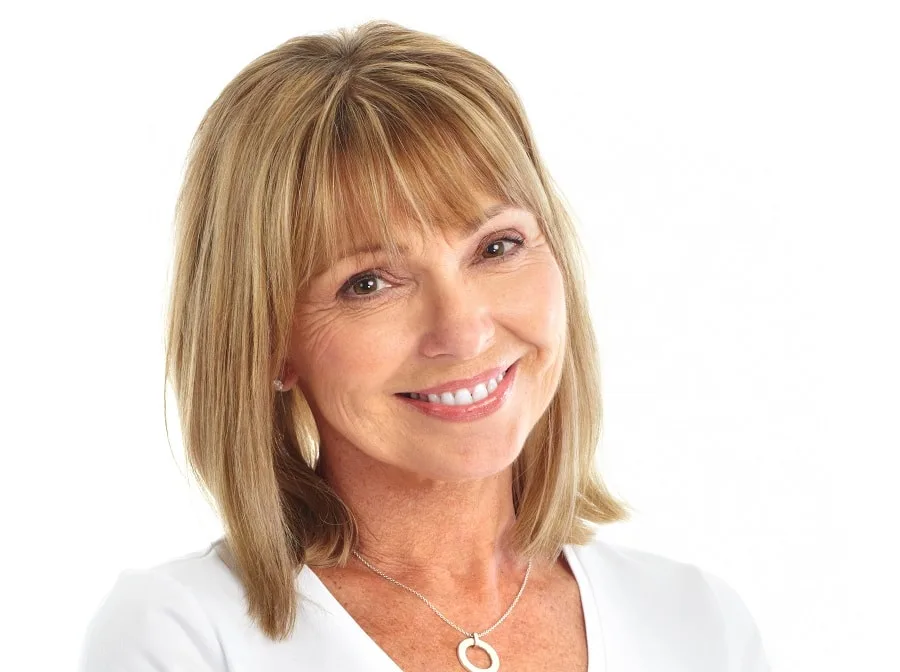 If you want to give your hair that sunkissed glow, sandy blonde highlights are the way to go!
This surfer-inspired is the perfect balance between the warmth of golden blonde and the cold shade of ivory, making it the perfect summer hair color for ladies over 50.
8. Pixie Cut + Highlights and Lowlights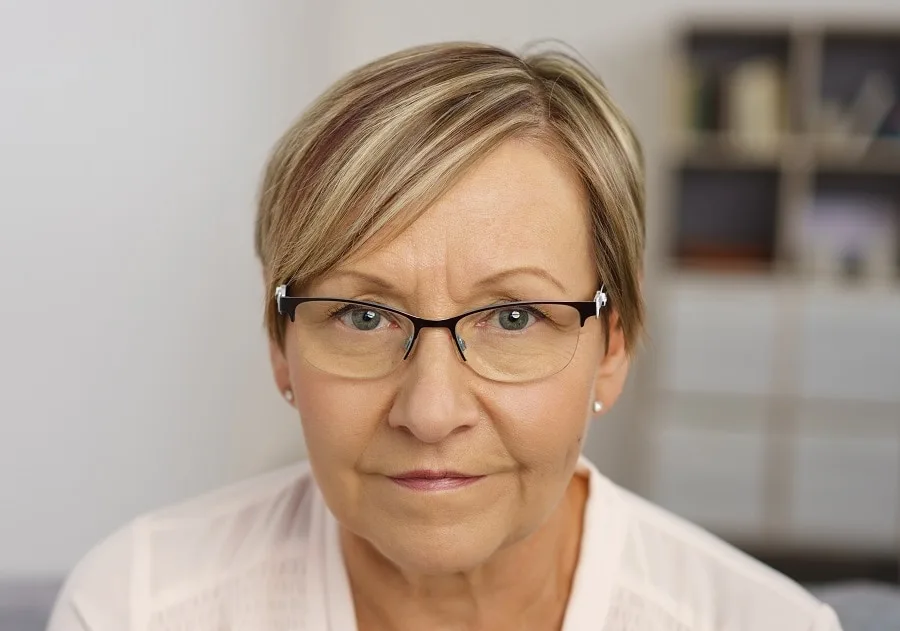 Adding highlights and lowlights is the best way to freshen up your pixie cut. Highlights can give your facial features a youthful lift, while the darker shade of lowlights gives a new dimension to your old hairstyle.
9. Short Hair + Reddish Brown Tips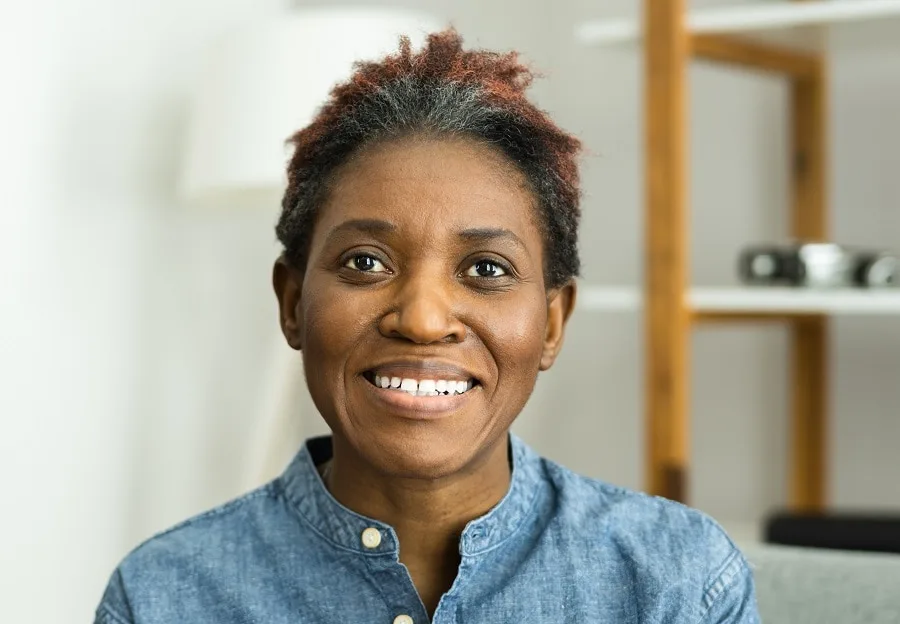 Are you not a fan of highlights but badly want to add color to your short Black curls? Ditch the usual highlights and go for the more subtle ombre effect at the tips of your hair.
The reddish brown shade is a vibrant yet still elegant way to revamp your look.
10. Brown and Blonde Highlights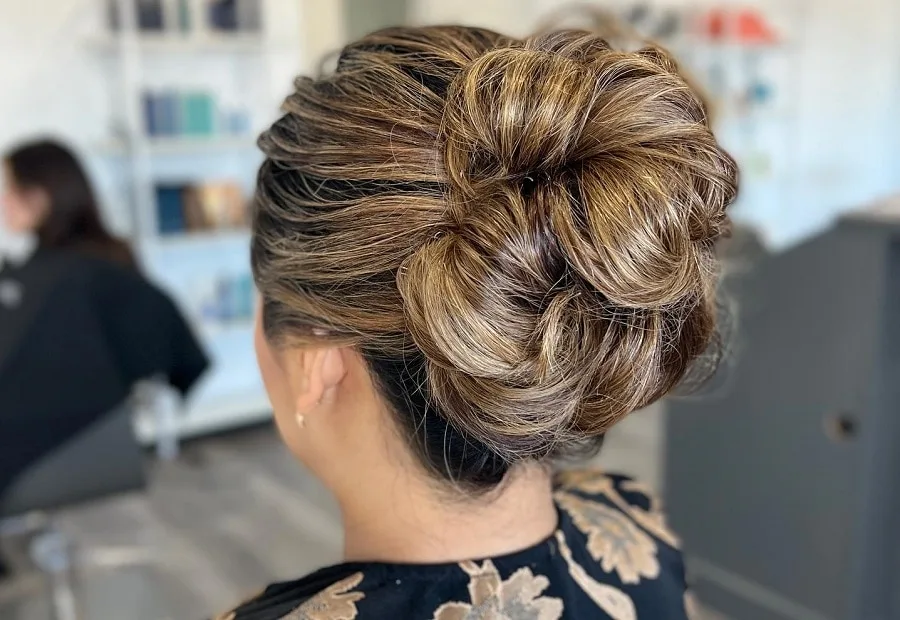 Do you want to make your bridal updo stand out? Get highlights before the big day! Highlights on an updo will give it more movement and texture, giving it more depth and definition.
A combination of brown and blonde highlights will provide a subtle warmth to black hair.
11. Middle Part Bob + Champagne Blonde Highlights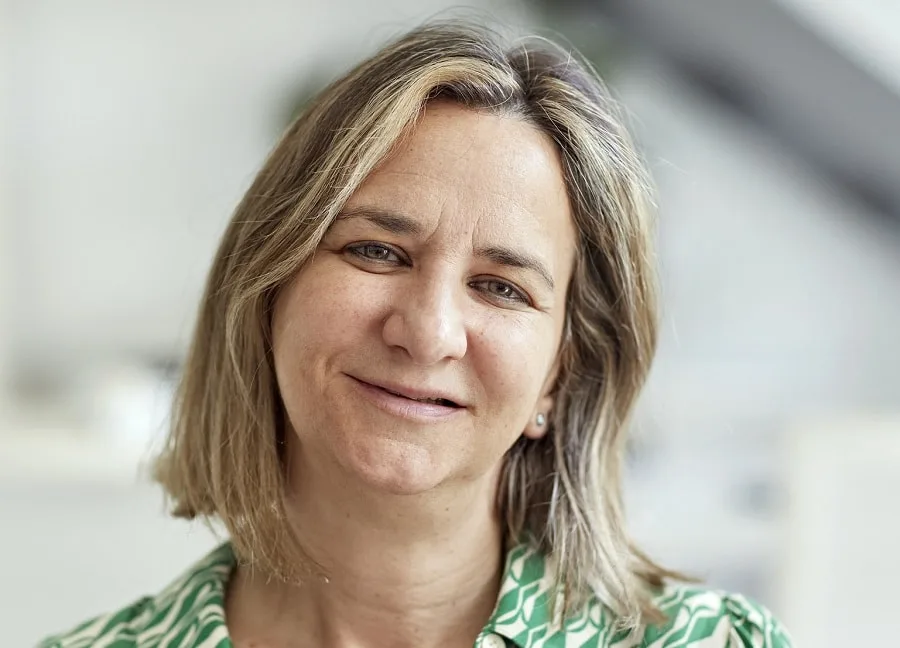 Many celebs above 50 used blonde highlights to get a glamorous look. If you have a cooler skin undertone, go for a warmer and yellow-based blonde shade like champagne blonde.
This buttery shade adds softness to your facial features, taking years off your look.
12. Afro Hair + Copper Highlights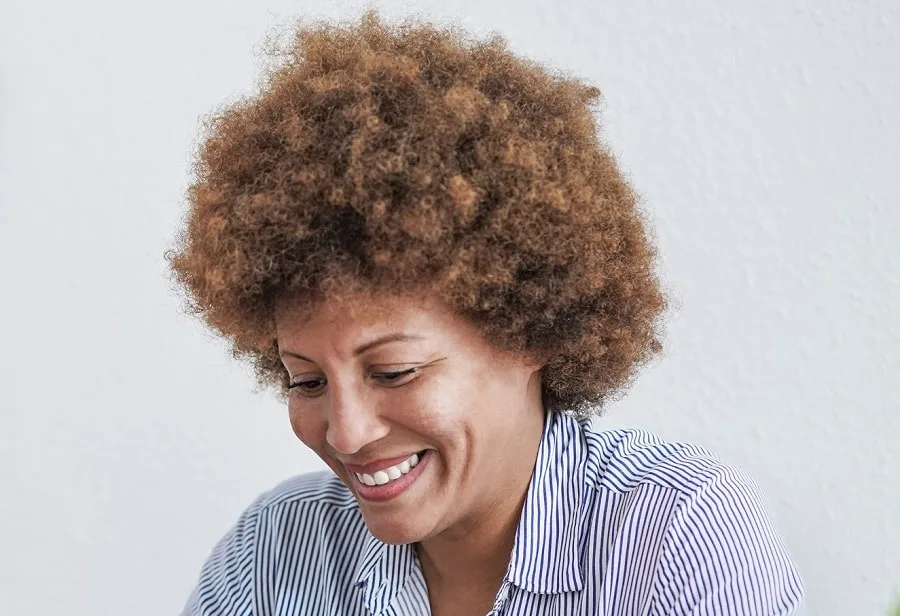 Add a glamorous touch to your black afro with copper highlights. Featuring a subtle red hue with bronze and golden undertones, the copper shade will surely make your afro stand out.
That's not all. It can showcase your warm skin tone in the best possible way too!
13. Multicolor Highlights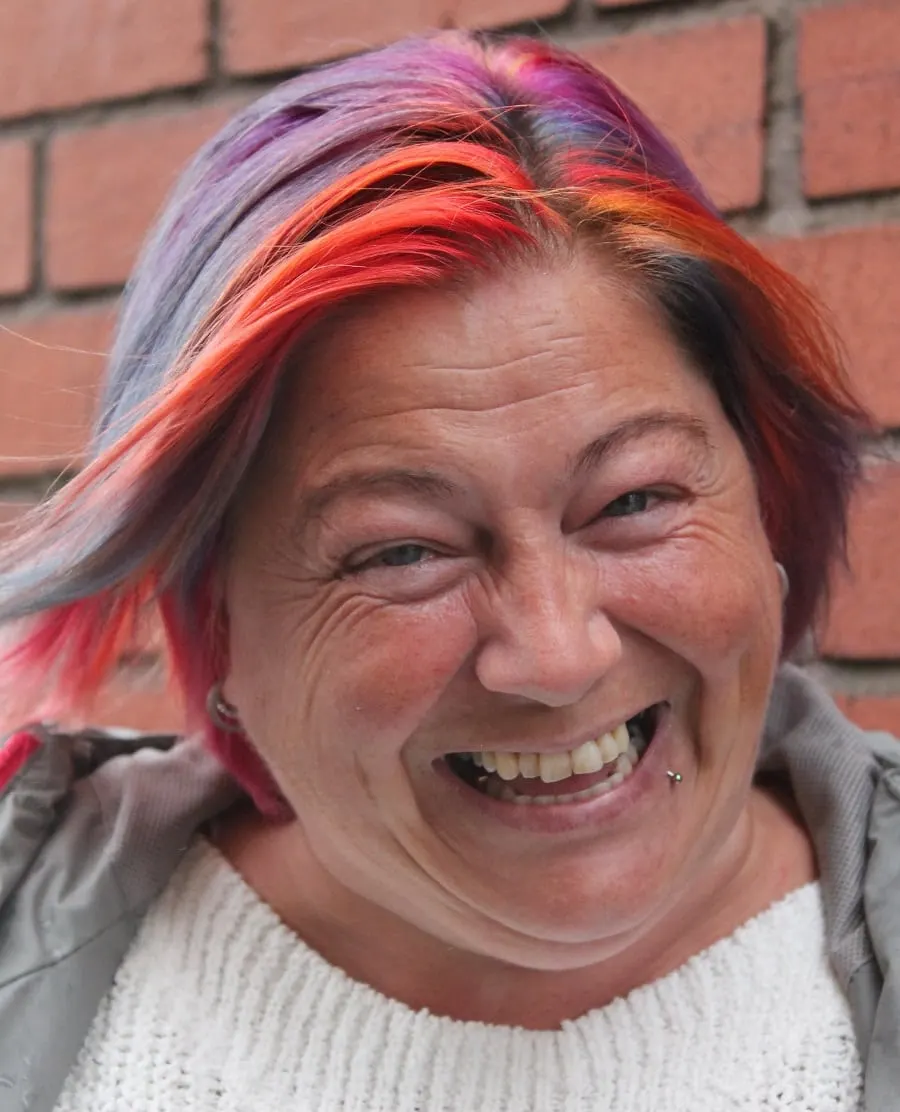 As they say, life starts at 50. That's why it's the perfect time for you to have fun not just in life but with your hair as well, and these multicolor highlights are the best way to do so.
The vibrant highlights will transform your dull and boring hair to playful and sassy in an instant.
14. Long Hair + Blonde Babylights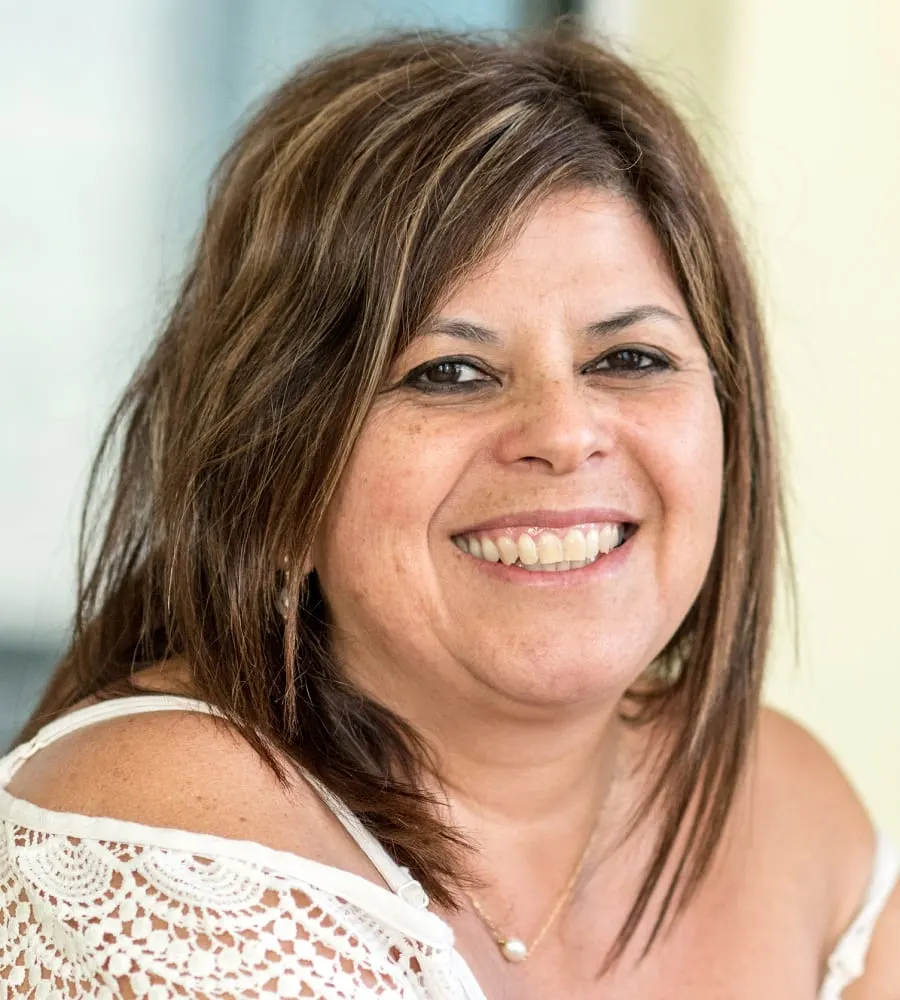 If chunky and wide highlights are not your thing, don't be disheartened. You can always go for babylights which are the thinner and smaller versions of the regular highlights.
These highlight variations will make your hair look like it's naturally lightened by the sun.
15. Medium Bob + Chunky Lowlights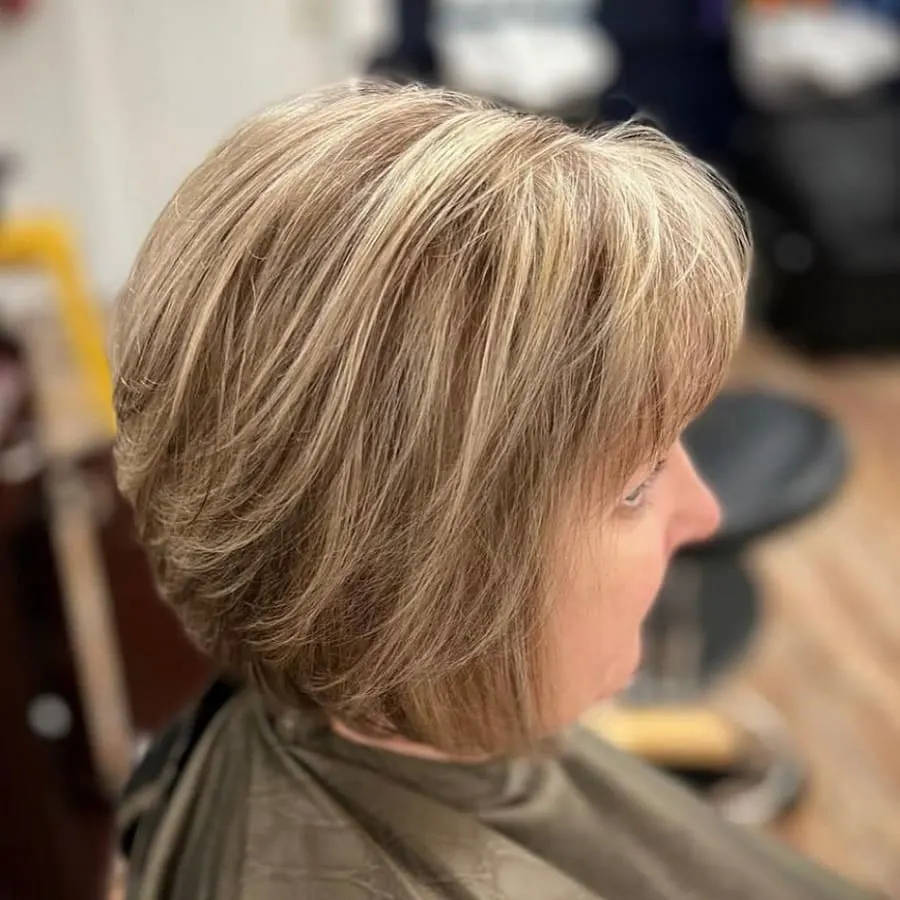 On the other hand, chunky lowlights are laced on wider sections of the hair. When placed strategically, these will create a unique face-framing effect that no other style can give to a woman over 50.
Just a heads up though, it will require more maintenance than other styles.
16. Strawberry Blonde Peekaboo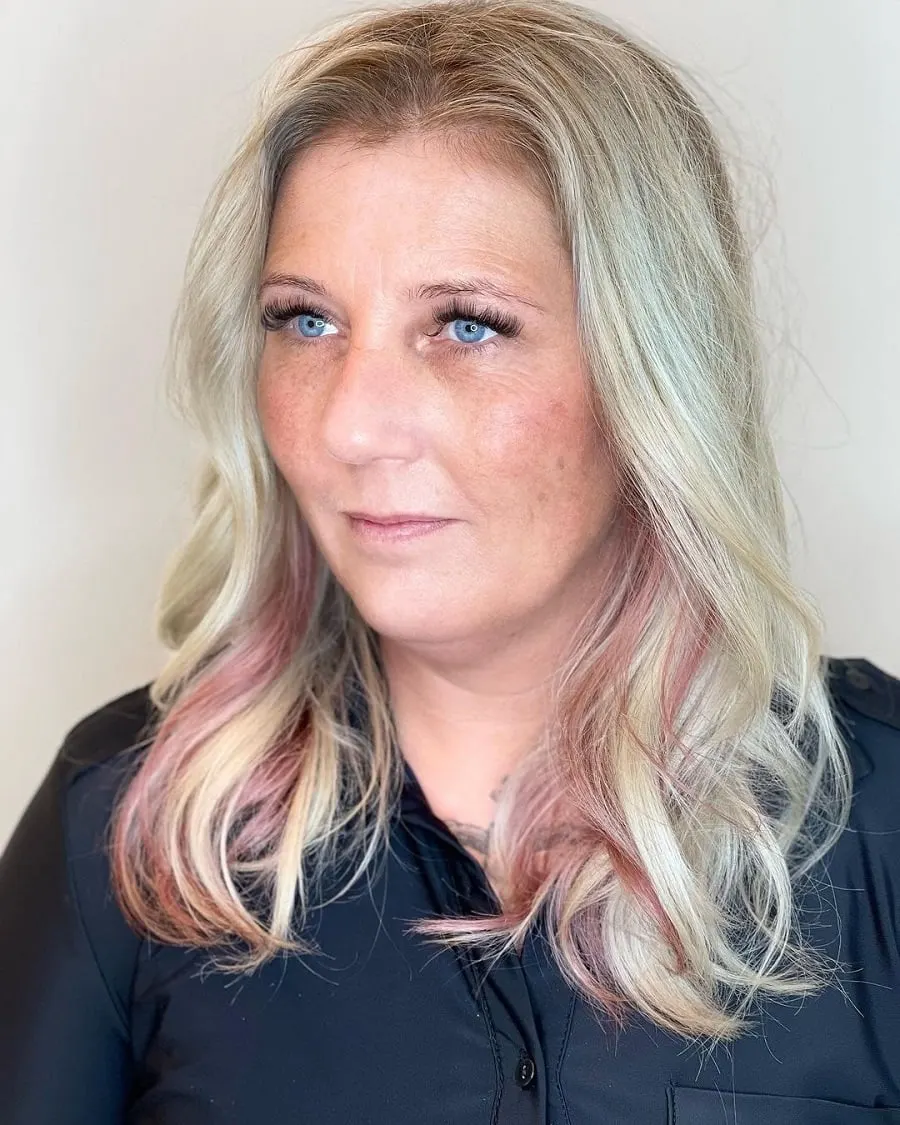 Go blonde on blonde by matching your white blonde hair with strawberry blonde peekaboo highlights.
Showcasing beautiful and eye-catching shades of pink, red, and brown, this gorgeous highlight shade will certainly add a fabulous and feminine touch to your look.
17. Short Curls + Highlights and Lowlights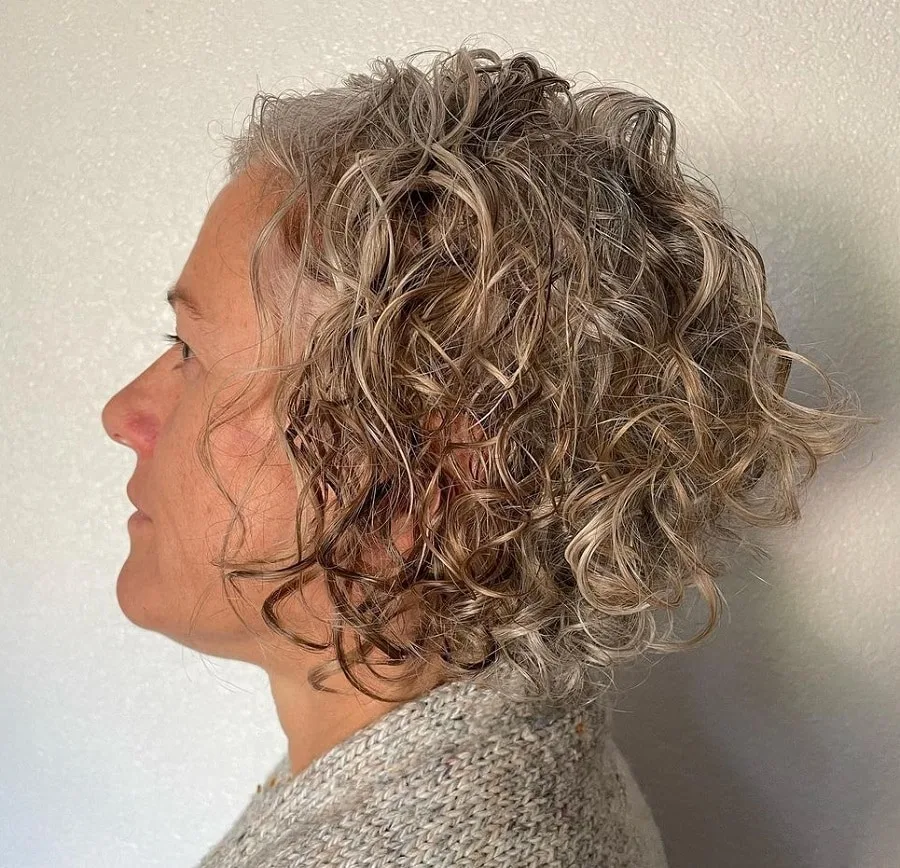 Who says short and curly hair has to be boring? Not if you add lowlights and highlights to it.
When it comes to choosing lowlights and highlights for over 50, the key is to choose colors that are only 1 to 2 shades lighter to create that subtle contrast in your hair color.
18. Black Hair + Red and Blonde Highlights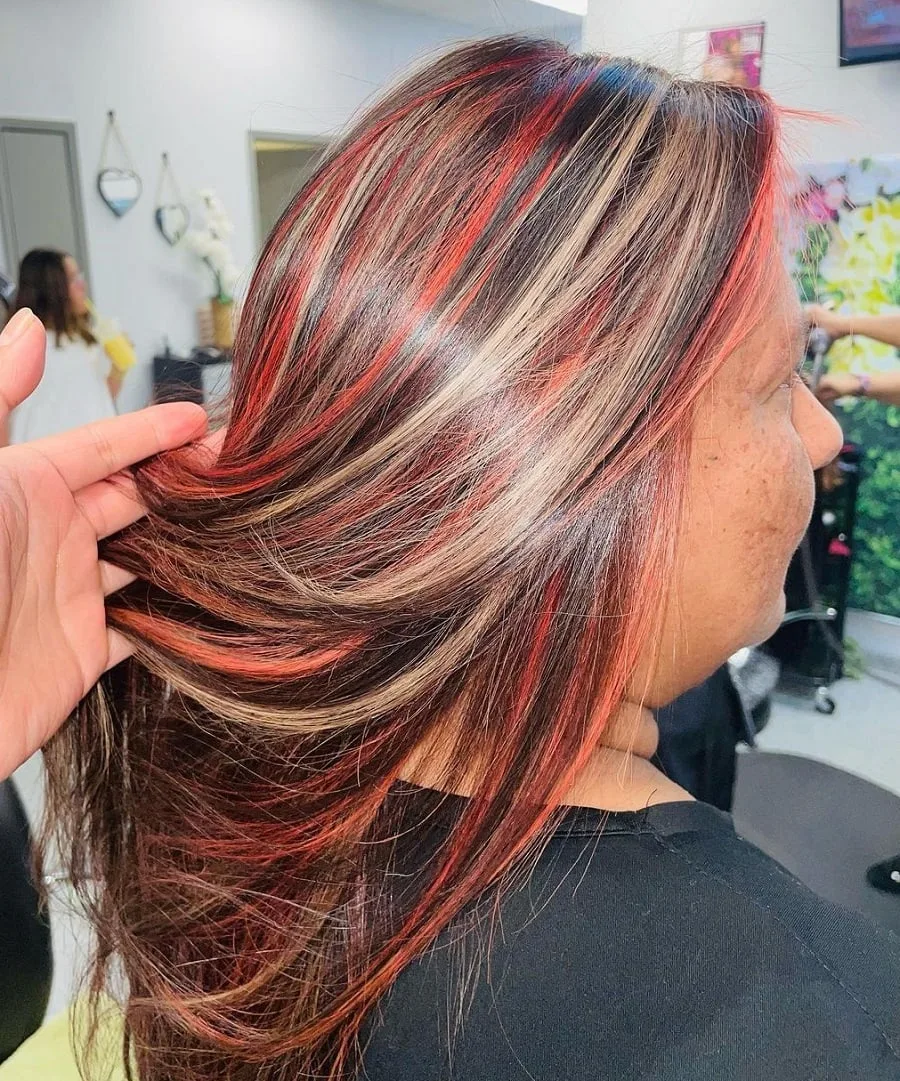 If you want a more daring and attention-grabbing look, go for a vibrant highlight shade like red. Adding blonde highlights can help balance off the contrast between the black and red shades to create a more cohesive look.
It's about time that you step out of your comfort zone and transform your old and outdated hair color into a fun, fashionable, and youthful one. Lucky for you, we have the best ideas for the highlights and lowlights for over 50 that you can try.
So what are you waiting for? Go and choose your hair color, head to the salon, and let's revamp your look for a younger-looking you.
Related Topics