Tween boys always love to wear the edgy, cool, and awesome haircuts because of their eager need to admire by their fellows. Tween boys come under the age group of 8 to 12. At this age, the tweenager boys want to enjoy life at its peak, take risks by trying new things.
When it comes to the selection of haircuts for tween boys, no one can beat their creativity level because tweenage boys change their haircuts frequently according to fluctuating interests.
Latest Tween Boy Hairstyles
There are tons of ideas for tween boy hairstyles but we will lead you to the most promising and innovative compilation of haircuts that are surely worth a try.
1. Bangs for Tween Boys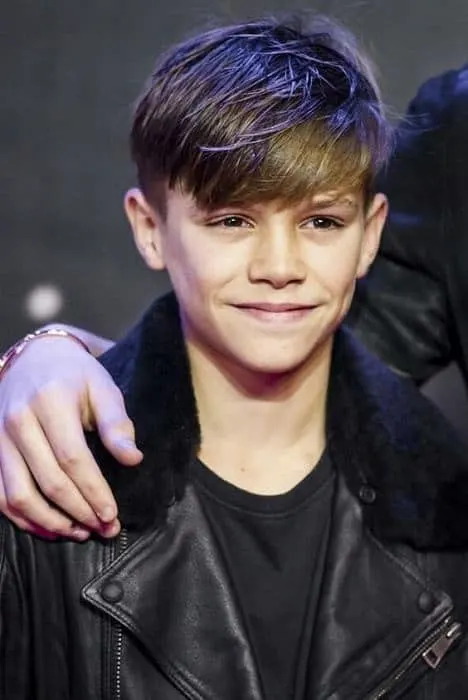 Bangs look super cool on tweenage boys. It looks perfect on sleek straight hair. It is ideal tween boy haircuts for oblong or oval face shape.
2. Side Fringe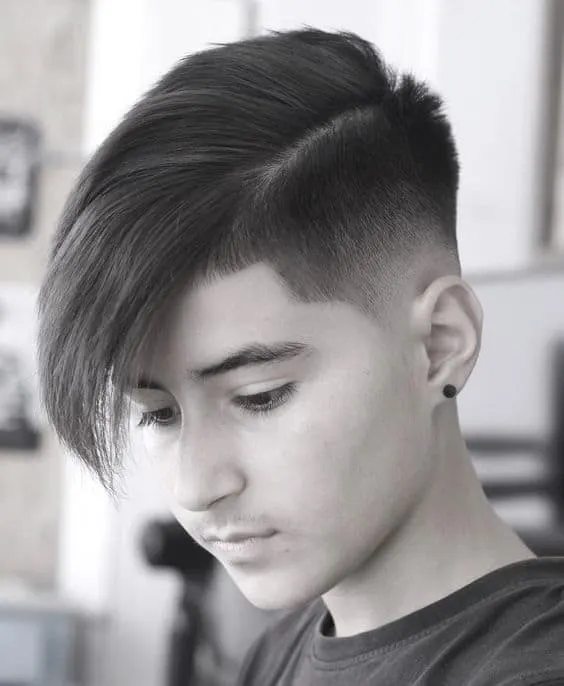 Long side fringe makes the personality of tween boys voguish. It is ideal for oblong face shape.
3. Shaggy Cut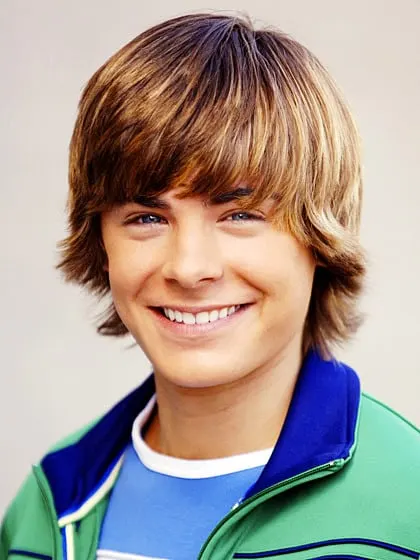 This tween boy haircut gives a messy appearance to the boys. It has been worn by many celebrities during their tweenage like Zac Effron. It is ideal for an oval face shape.
4. Undercut with Side Swept Fringe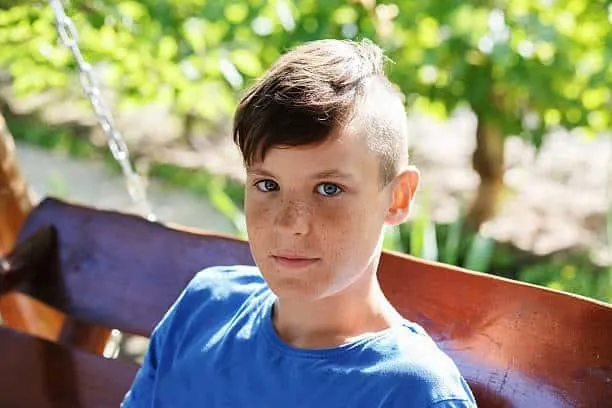 Undercut with side swept straight fringe hairstyle looks splendid on tween boys.
5. Crew Cut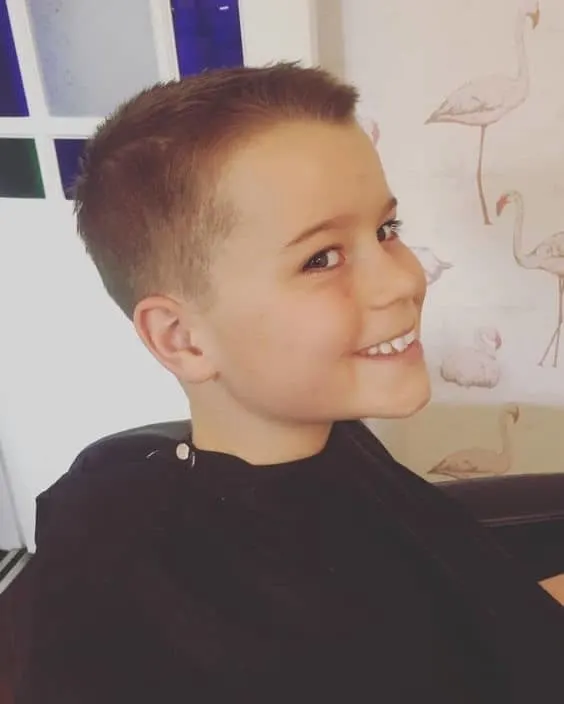 The crew cut is now trending rapidly amongst tween boys. It is ideal for an oval face shape.
6. Medium Layered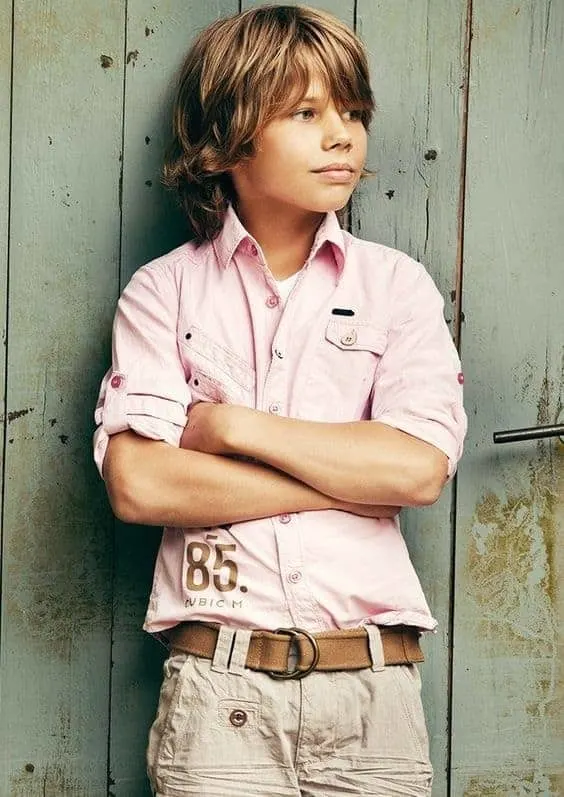 Medium layered haircut looks cute on tweenager boys. It is ideal for an oval face shape. You can combine the layers with front bangs or fringe for a stylish look.
7. Quiff Hairstyle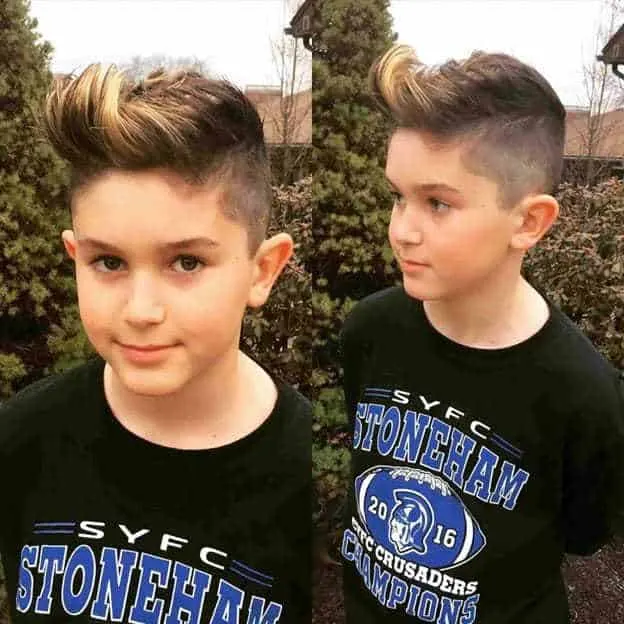 It has become a very admirable hipster haircut among tween boys. It is ideal for an oval face shape. Blonde hair and an undercut add a five-star factor in tween boy's Quiff haircut.
8. Spikes with a Taper Fade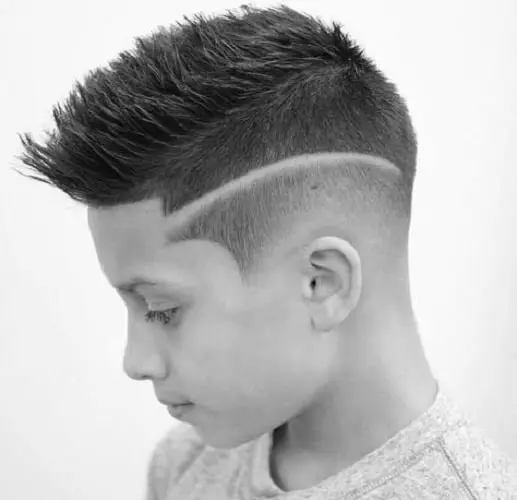 This cool tween boy's haircut can be combined with blonde color, texture hair and a sideline. You can wear this haircut with all the mentioned combination or just one element.
It is ideal for any face shape except a square face shape. The taper fade sides with spikes look awesome on tween boys.
9. Long Curly Hair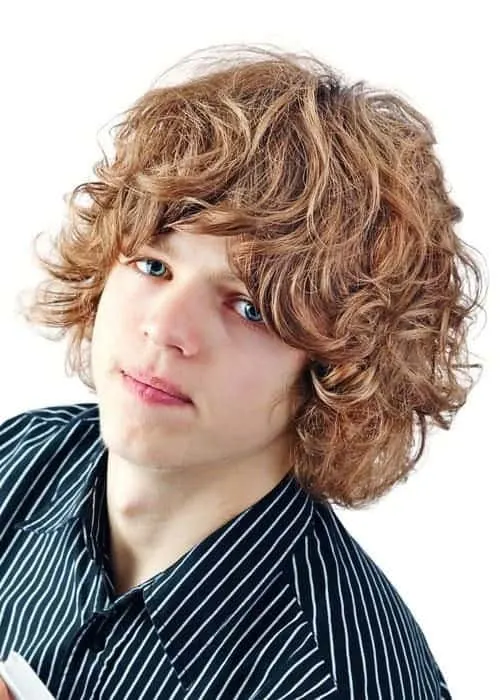 It is for those tween boys who have naturally curly hair and love long hair.
10. Choppy Hair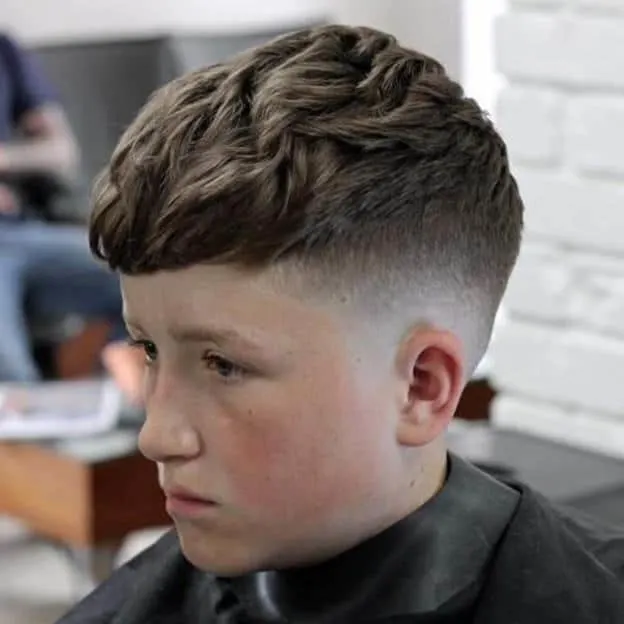 Choppy hair gives a textured layered appearance to the top of the head. It can be worn with short front bangs for a funkier look. It is ideal for any face shape especially for tween boys having a round face shape.
11. Medium Haircut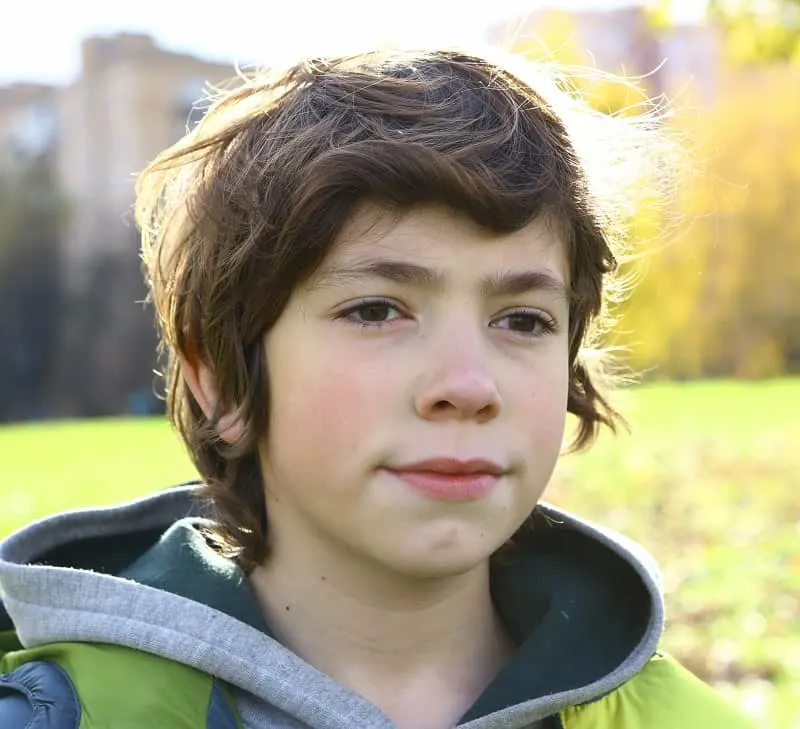 It's the perfect mix of young and carefree, with a touch of rebellion. This length is versatile enough to be worn messy or styled, and it's a great option if your tween boys are starting to outgrow their shorter haircut.
12. 2 Block Haircut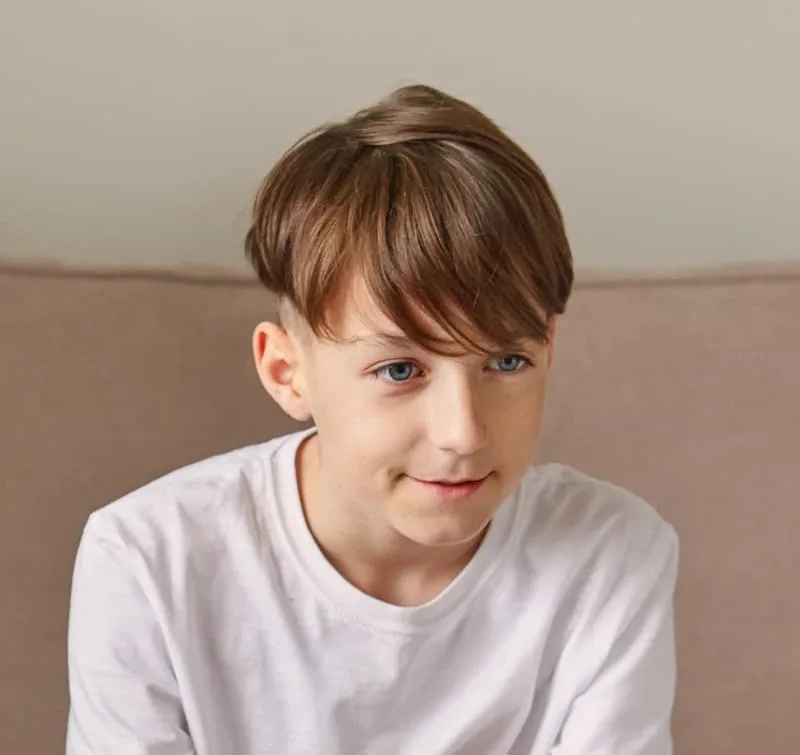 This hairdo is a great way to transition from a shorter to a longer hairstyle as your boys grow older. You will need to cut the hair in a straight line from the sides to the back of the head. Finally, you will need to comb the hair down and trim the sides.
13. Boxed Curls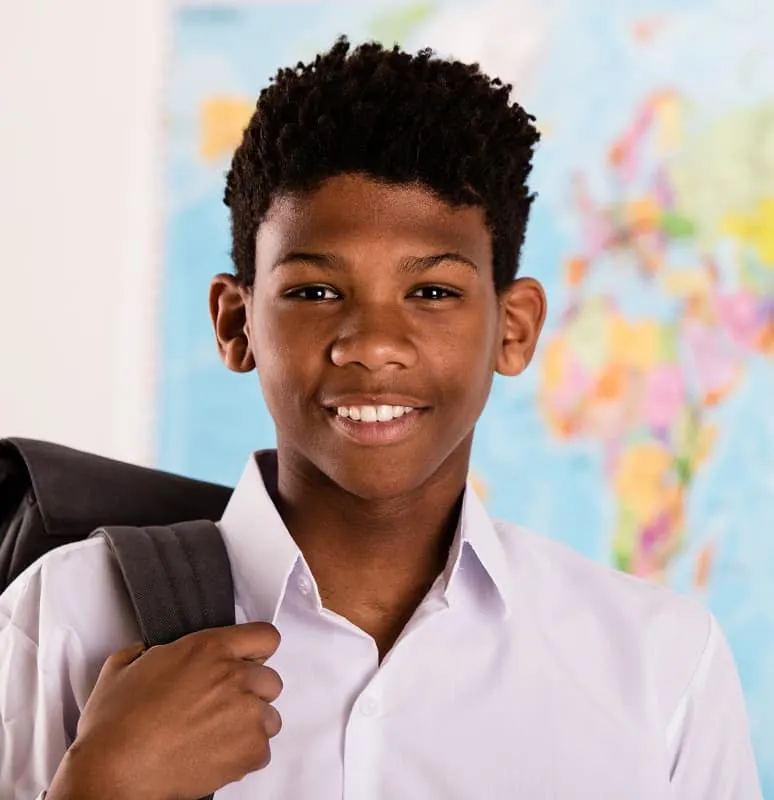 It is a go-to style for young tween lads everywhere. Start by combing the hair into a neat center part. Then, use scissors to trim the hair along the sides, top, and back, keeping the hair at a uniform length.
14. Tween Boys Ponytail
Start by brushing your hair back with a wide-toothed comb. If there are any flyaways, use a bit of hair gel or pomade to tame them. Gather your hair into a ponytail at the top of your head and use a rubber band to secure the ponytail in place.
15. Faux Hawk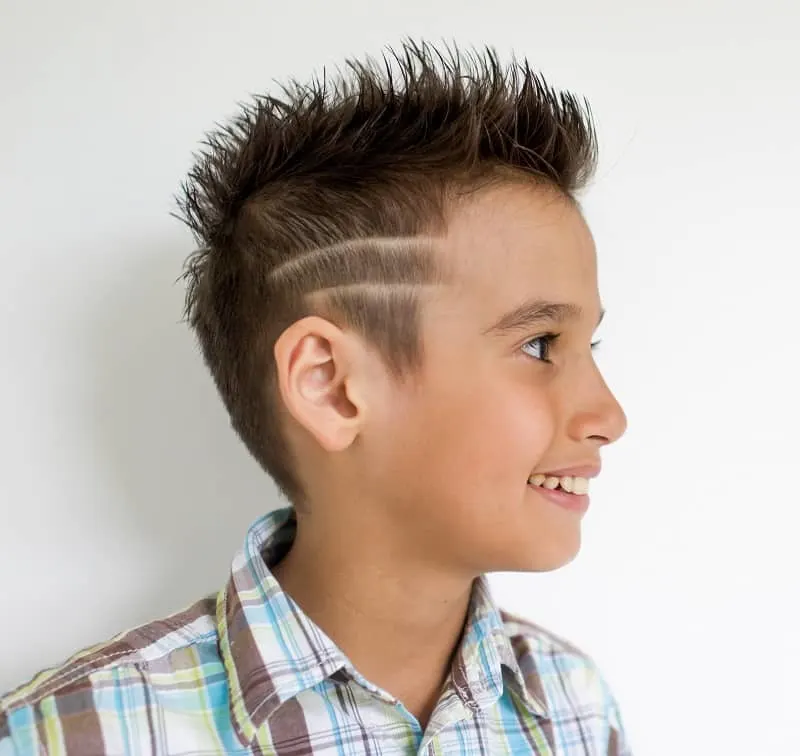 Using a comb, you should create a center part from the forehead to the back of the head. Next, the boy should apply a small amount of gel or pomade to style the top of his hair into a Mohawk shape.
16. Long Hair with Bangs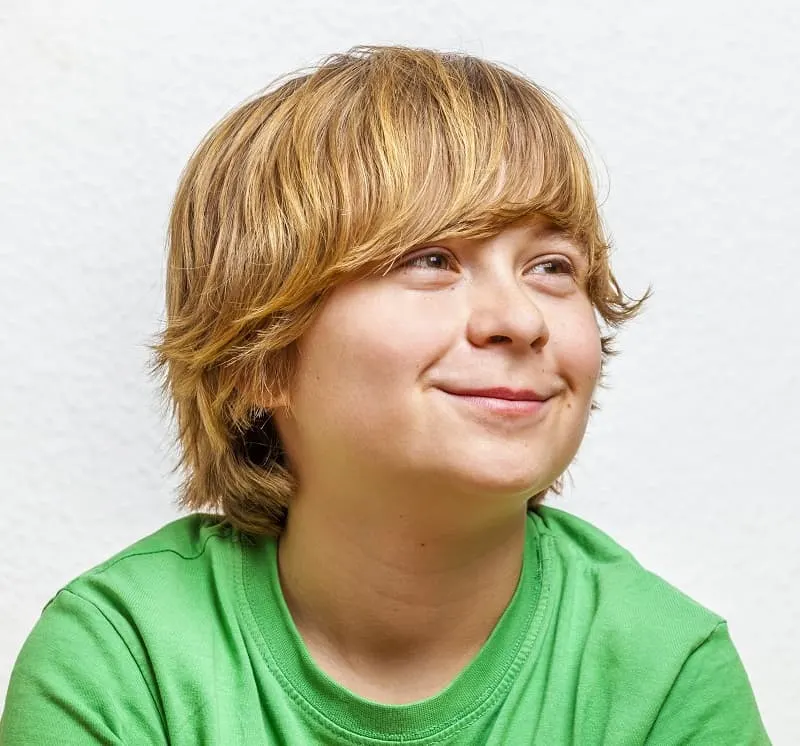 One of the most popular hairstyles for tween boys with long hair is to style it with bangs. After washing your hair, let the bangs dry naturally and keep them down to your forehead.
17. Brushed Up with Classic Taper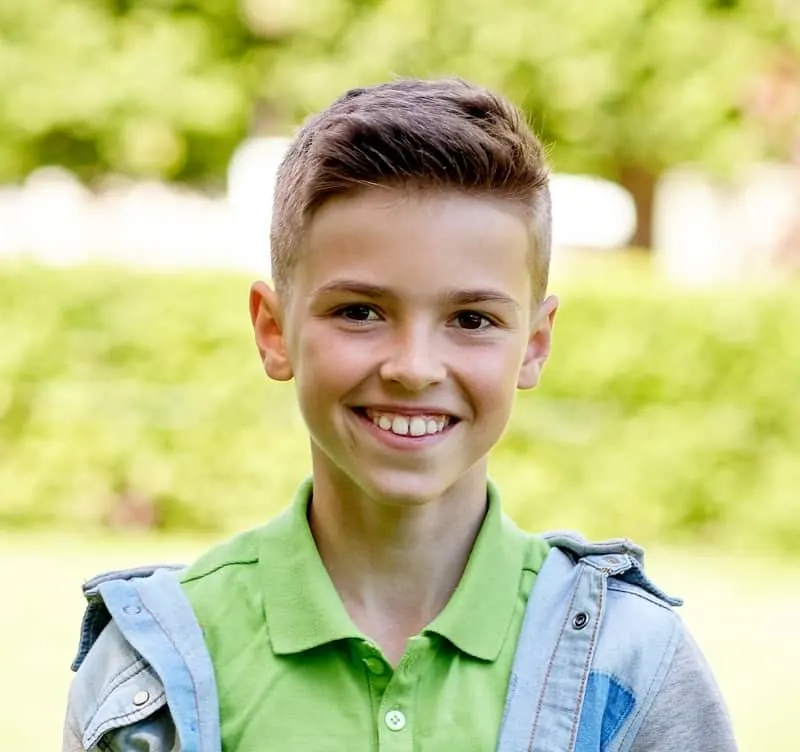 This style is achieved by brushing your short hair up and away from your forehead and then tapering the sides and back.
18. Quiff with Low Fade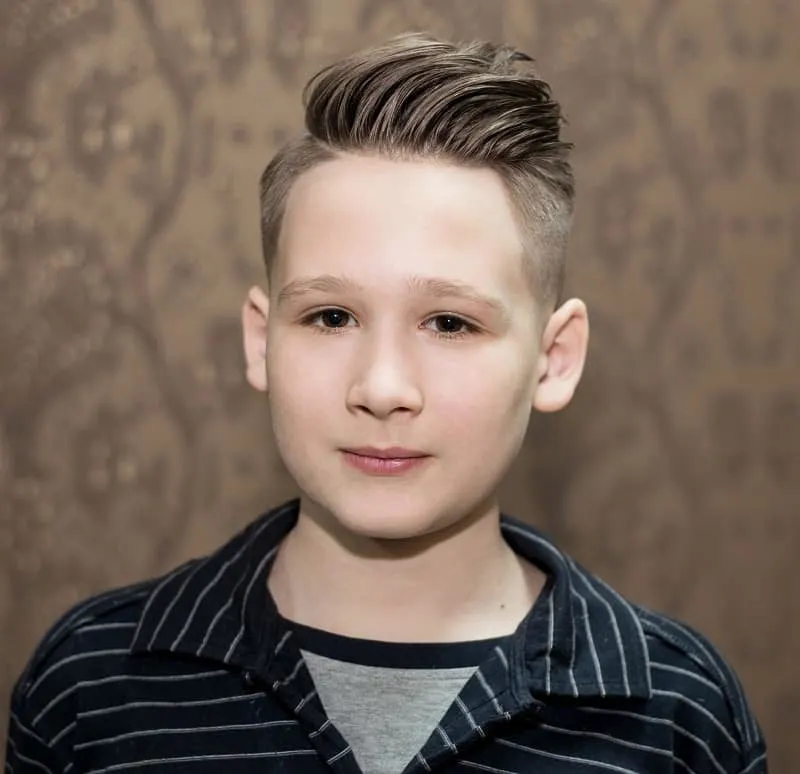 To style a quiff with a low fade, start by trimming your hair short on the sides and back. Then, use a comb to create a deep side part. Next, use a blow dryer to style your hair into a quiff. Finally, use a pomade or gel to keep your quiff in place.
19. Short Mullet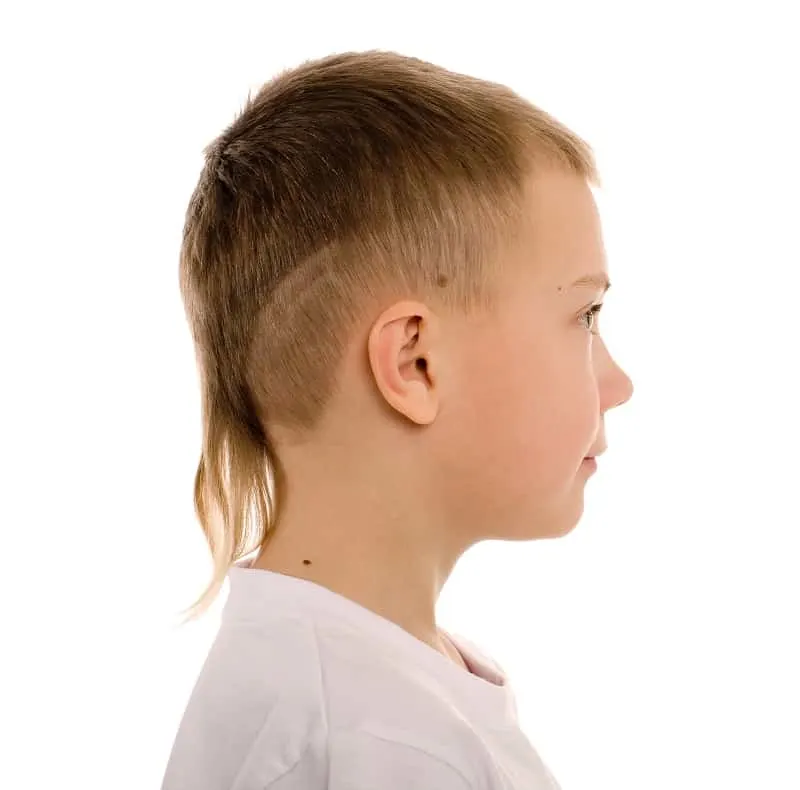 Make sure the hair is cut short on the sides and top while the back remains a bit longer. It looks good on the oval-shaped face.
20. Angled Comb Over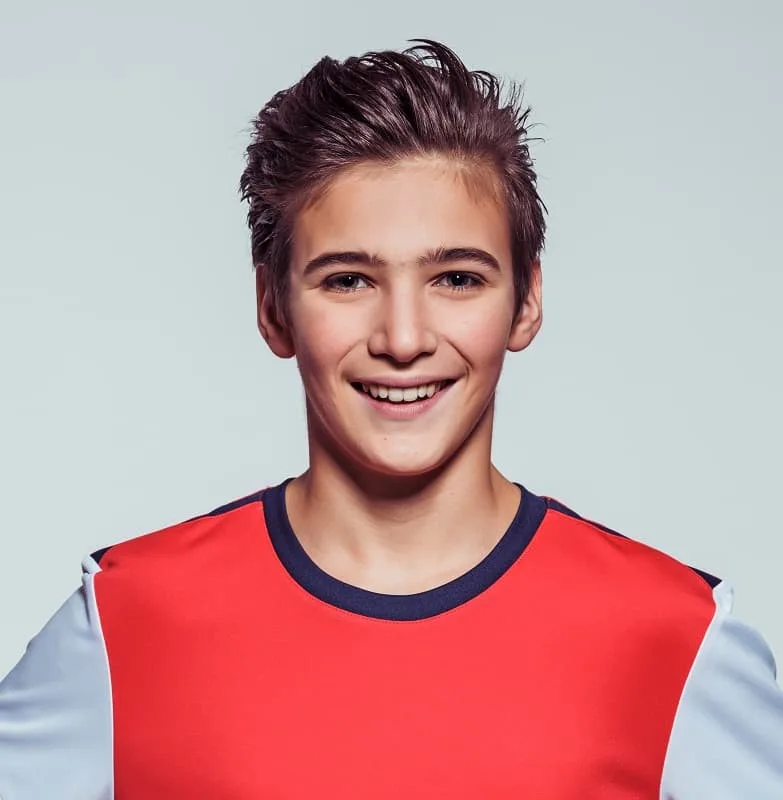 To achieve this look, apply a small amount of hair gel to the hair, starting at the roots. Comb your hair to create an angled look. Finish with a light mist of hairspray to keep your hair in place.
21. Man Bun with an Undercut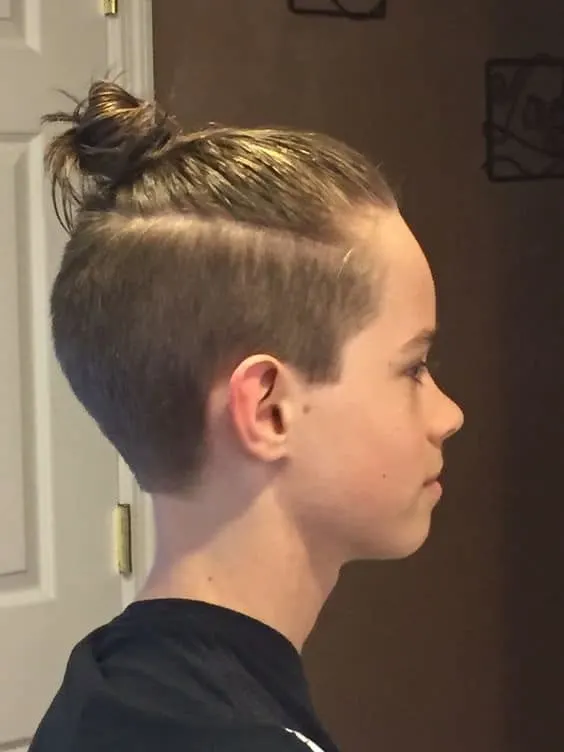 Man-bun looks so sophisticated on tween boys when combined with an undercut. This hairstyle for tween boys is also referred to a samurai bun.
22. Buzz Cut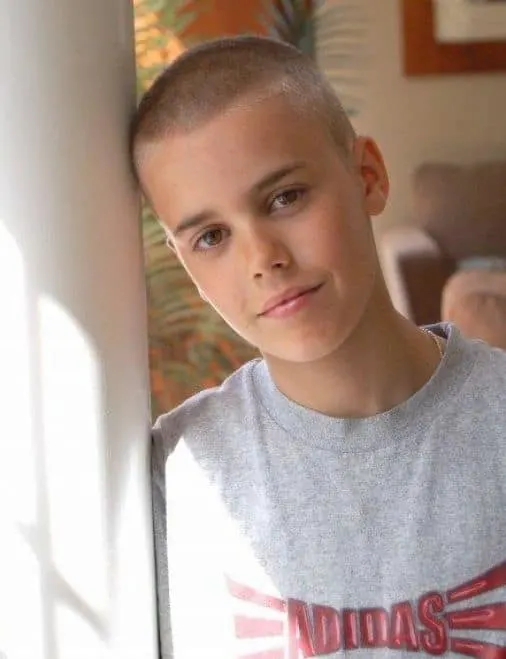 Some tween boys hesitate to wear the buzz cut, but it looks remarkable on boys having an oval face shape.
Look at Thess Fun 9, 10 & 11 Years Old Boys Haircuts
23. Mohawk + fade Skin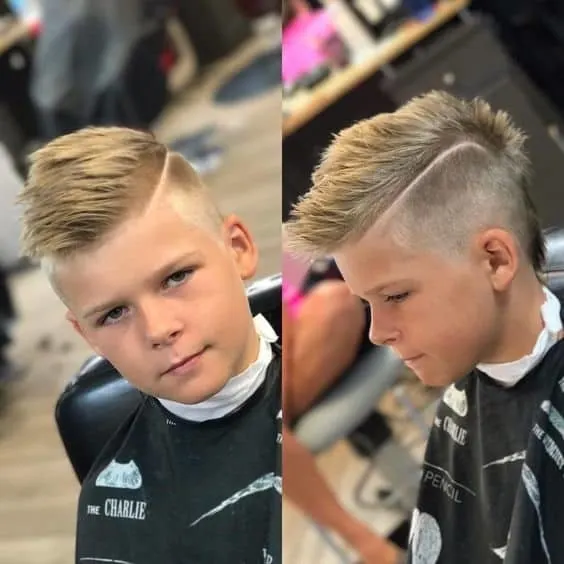 If we talk about the modish haircuts for tween boys then, the Mohawk hairstyle comes in the priority list. It is ideal for an oval face shape. It can be combined with faded or bald sides of the head. The top of Mohawk can also be blonde.
24. Brushed Up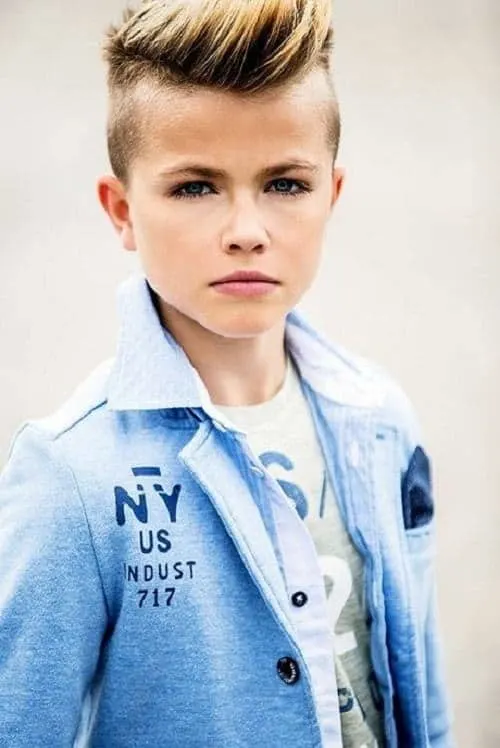 It is considered as one of the nifty haircuts for boys in their tweenage. It is ideal for triangle face shape.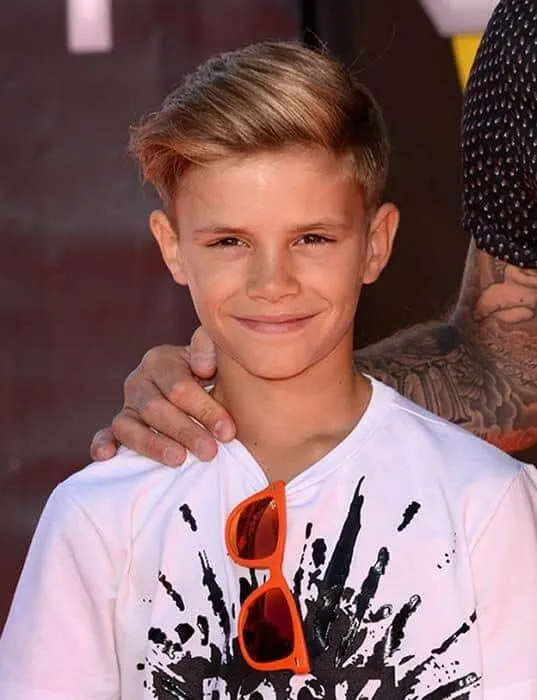 Comb over is a classy tween boy hairdo that looks as equally elegant on boys as on men. It is ideal for oval and oblong face shape.
26. Pompadour Hairstyle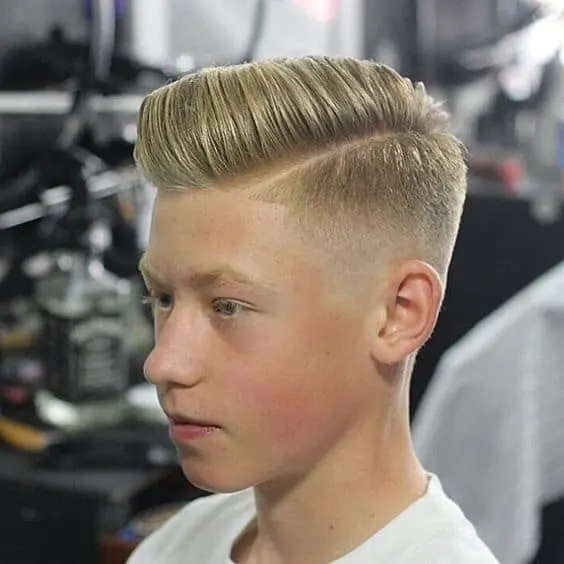 It is one of the refined hairstyles for tween boys. It looks decent and stylish at the same time.
27. The Hard Part with an Undercut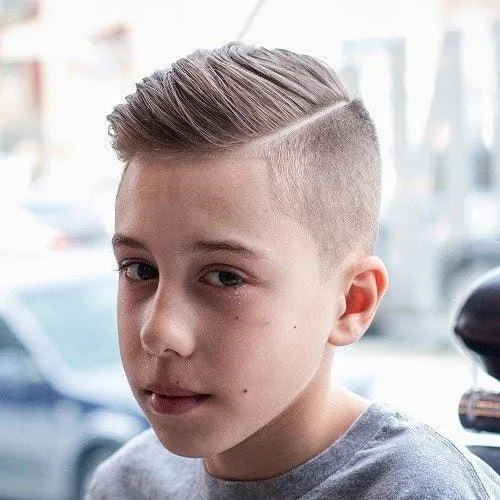 An undercut with a hard part is an alluring combination that a tween boy can wear ever. The hard part separates the top textured hair from the side for the head, resembling the comb-over haircut.
28. Slicked Back With Faded Sides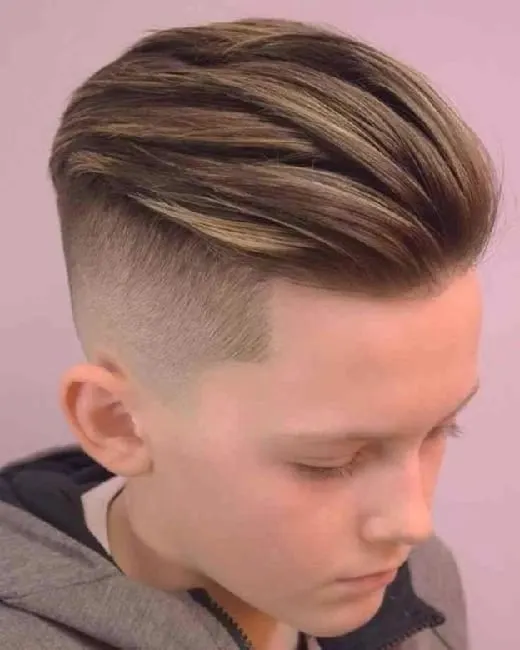 This tweenager boy haircut looks subtle on boys. The faded sides make the top slicked hair more dominant. The blonde color can also be applied in the striking pattern.
29. Curly High Top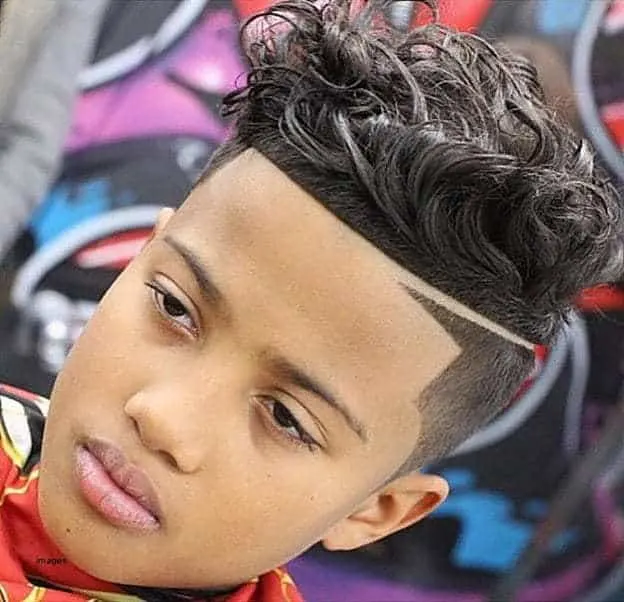 The curly high top hairstyle is for afro tween boys. It suits an oval face shape remarkably. It can be combined with a hard part and trimmed sides of the head for a more stylish look.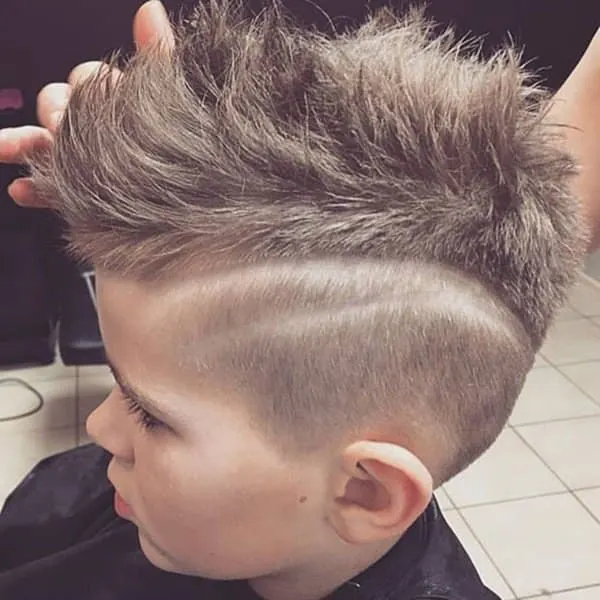 Tween boys always look for a haircut that makes them stand out in their friend circle. For this purpose, the faux hawk can be worn to beat the look of an average haircut. It suits the triangle face shape.
Hope you have enjoyed reading these aforementioned mesmerizing types of hairstyles for tween boys. All the hairstyles are trending, innovative, and unique. You can try any of these above mentioned haircuts for a distinctive look.