A person's hairstyle can tell a lot about their personality. Having a nice and trendy hipster haircut helps you to look polished and up to date. If your personal style leans a bit more towards the classic vintage trends with a touch of contemporary ways here and there then your Hipster is the correct word for you.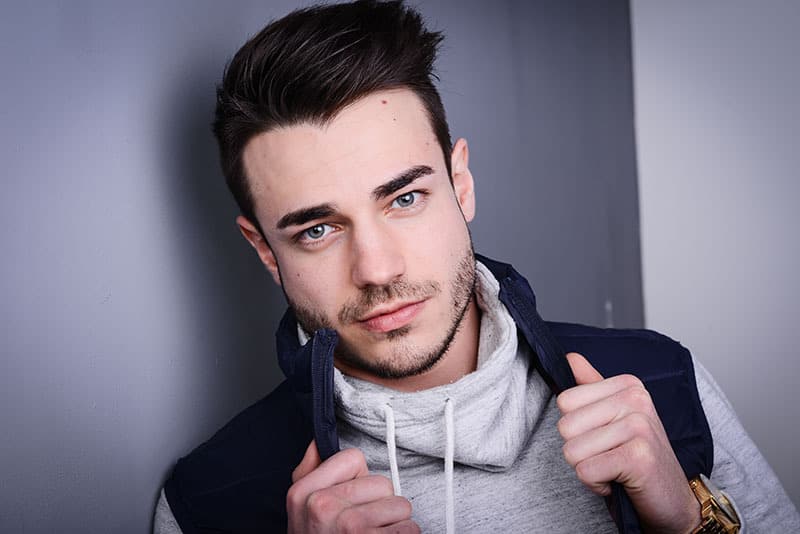 The number one tip to add a hipster look to your appearance is by paying extra attention to your facial hair. After that, your hairstyle plays a major role in defining a hipster look. Here, we have compiled a list of 7 trendy hipster hairstyles for boys that you can sport this year.
Latest Boy's Hipster Haircuts
An expert guide to boy's hipster haircuts, including which style will suit you and how to keep your hairstyle looking sharp and edgy with these 7 cool hipster haircuts.
A classy comb over side swept hairstyle never goes out of style. It is the ultimate classic boy's hipster haircut that will add elegance and sophistication to your appearance. Set your hairstyle with help of a little bit wax or pomade and you are ready to steal the show.
2. Sleek Man Bun
Man buns are all the rage these days. This year it is all about sleek man buns instead of messy ones as they look more polished. Gather all your hair up into a ponytail and fasten them into a sleek bun. Voila, you are ready with your trendy hipster look.
3. Wavy Chin Length Hair
Long hair is also winning hearts this year. Chin length hair is considered the classiest for hipster men these days, especially when there is a lot of texture going on in the locks. Comb your hair thoroughly and add some texture with the help of sea salt spray to make add the heads turn with this hipster haircut.
If you love vintage hairstyles then this pompadour fade hairstyle is just for you. This hairstyle has a touch of modern taper fade that gives you a trendier look without overplaying your hair.
5. Side Quiff Paired with Undercut
Undercut adds an instant edge to your overall hipster appearance, especially when paired with a side quiff. You can choose to get an undercut tattoo as well to reflect your personality a little bit more with the help of your hair.
6. Diagonal Part Hairstyle
A deep diagonal side part is the sexiest hairstyle you can ask for these days. All the hipsters, this hairstyle is calling your name because of how eye-catching yet ultra classy it is. All you have to do is comb your hair one side and let your side part make a statement.
7. Hollywood Textured Hair
One of the trendiest hipster hairstyle these days is the naturally textured hair. Whether slicked back or side swept, this hairstyle will give you "the guy next door" appearance without compromising on your sophisticated style.
You can choose these trendy hipster haircuts in accordance with your face shape and hair type to look uber trendy without overdoing it.