It sounds crazy, but white hair colors are all the rage right now. White is often mixed with other shades or used to streak through a contrasting color.
Highlights, all-over color, a combination of the two—white is dazzling, daring, and dramatic. You can't pull it off unless you're confident in yourself, but if you know you're the business and strut your stuff accordingly, then a new white hairstyle might be the perfect canvas for your overall aesthetic.
White Hair Color Ideas
Have you ever considered playing around with white hair color? A few streaks framing your face, maybe? A gorgeous gray ombre effect, perhaps?
1. White Bob Hairstyle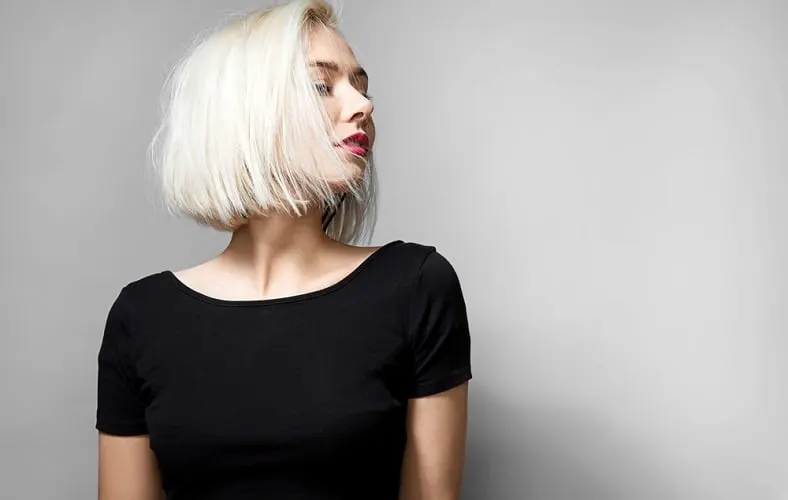 When you want to change the register, opt for a white blonde hair that will make you stand out wherever you go. Make the strands go a little bit longer than the chin and toss the bangs on one side.
2. White Blonde Silver Long Hair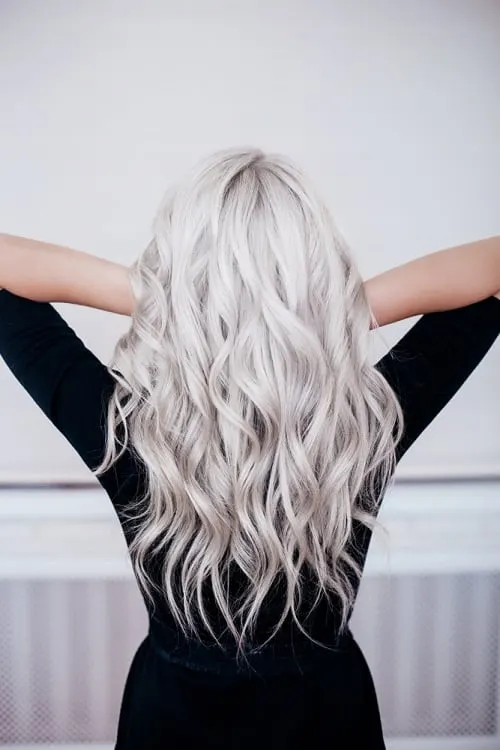 Opt for a silver white hair color if you want an astonishing hairdo. Layer the hair and let it fall in a cascade on your back. To make it look more voluminous, wave the strands, and you'll obtain a surprising look.
3. Short White Brided Hairstyle
Icy white hair looks fabulous when styled in a bob haircut. Use the top hair and part it into two pieces. Use each section to build two half-French braids that you'll knot at the ends. Pull off the strands and give the hairstyle more volume.
4. White Long Hair with Chocolate Ends
White and chocolate hair colors go so well together. Mix them by styling the top in a white shade and dyeing the tips in caramel nuance. Flip the bangs on one side and accessorize the hairstyle with a hat and some rounded glasses.
5. Pale Pink Ombre Bob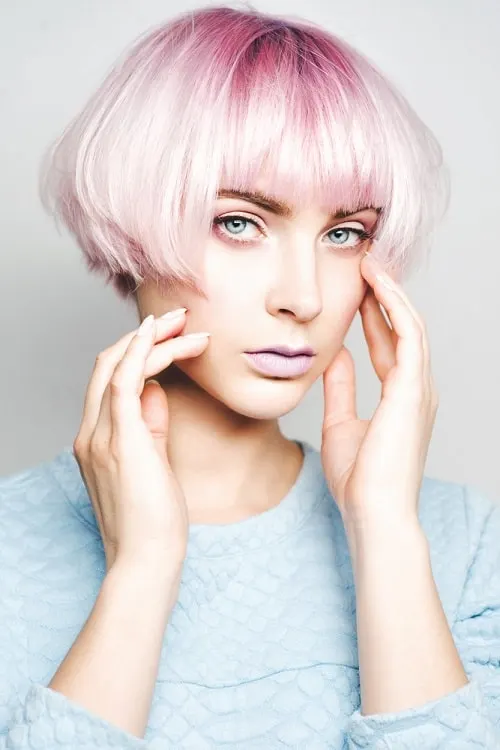 Pale pink white ombre hair can make you look marvelous. Opt for a short stacked bob with bangs and start from a pink shade on top. You will obtain a spectacular hairdo that will match your skin tone.
6. White and Gray Ombre
You can pull off white hair color all on its own, of course, but it pairs gorgeously with gray. A gray to white ombre fade creates a nearly natural appearance. You'll look like a gothic mermaid, and what could be better than that?
20 Flawless Short Stacked Bobs
7. Elven Elegance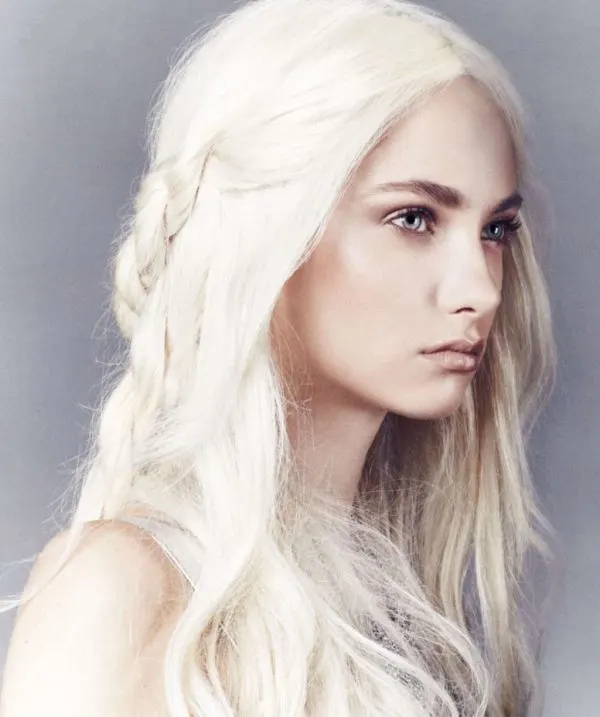 Hair like this is unquestionably inspired by fantasy tales such as Lord of the Rings—doesn't she look like Galadriel's lady-in-waiting?—or Game of Thrones, among many others.
To push your hair this far past platinum, attain the services of a stylist with a light touch. It's essential to exercise caution and good sense anytime bleach goes anywhere near your hair.
8. A Little Lavender
How stunning is this? It's a pale pastel mix of white, lavender, light blue, and gray. There's some lilac in there, too, it looks like. The streaks of white are subtle and well-spaced, creating an ethereal vibe. Definite hair goals here.
9. Platinum Poof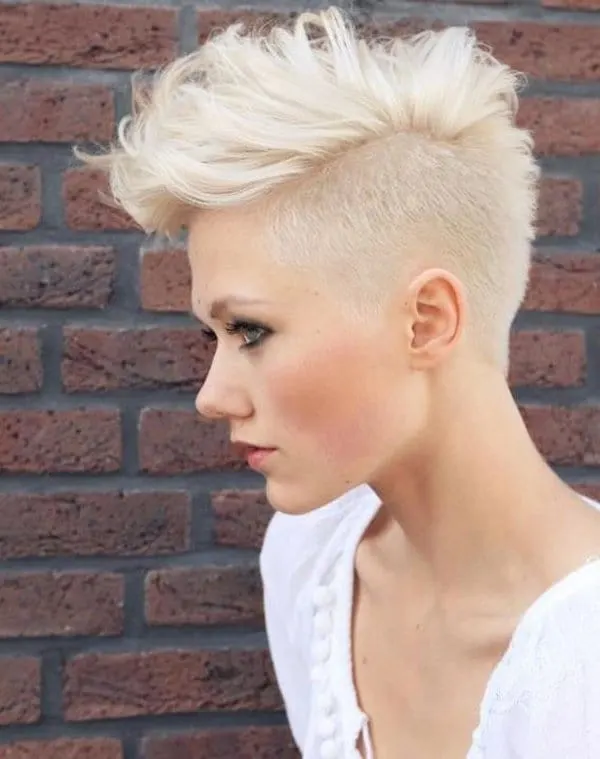 Want to style short white hair? In most cases, you're actually getting a pale shade of platinum when you request a white hair color. Never fear, however. It's definitely possible to reach a white-blonde state of being. At that point, why not keep making bold decisions? Ask for a mohawk, faux hawk, or undercut.
10. Pale Gray Fade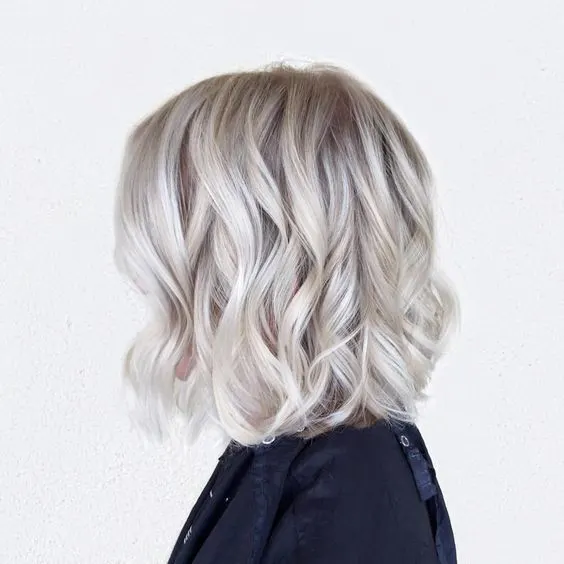 The ombre pictured here starts out with the palest possible gray. To walk out of the salon with pastel gray, you barely have to leave on the color after the bleaching process. A little toner helps, especially to turn the ends from yellow or platinum to white.
11. Half and Half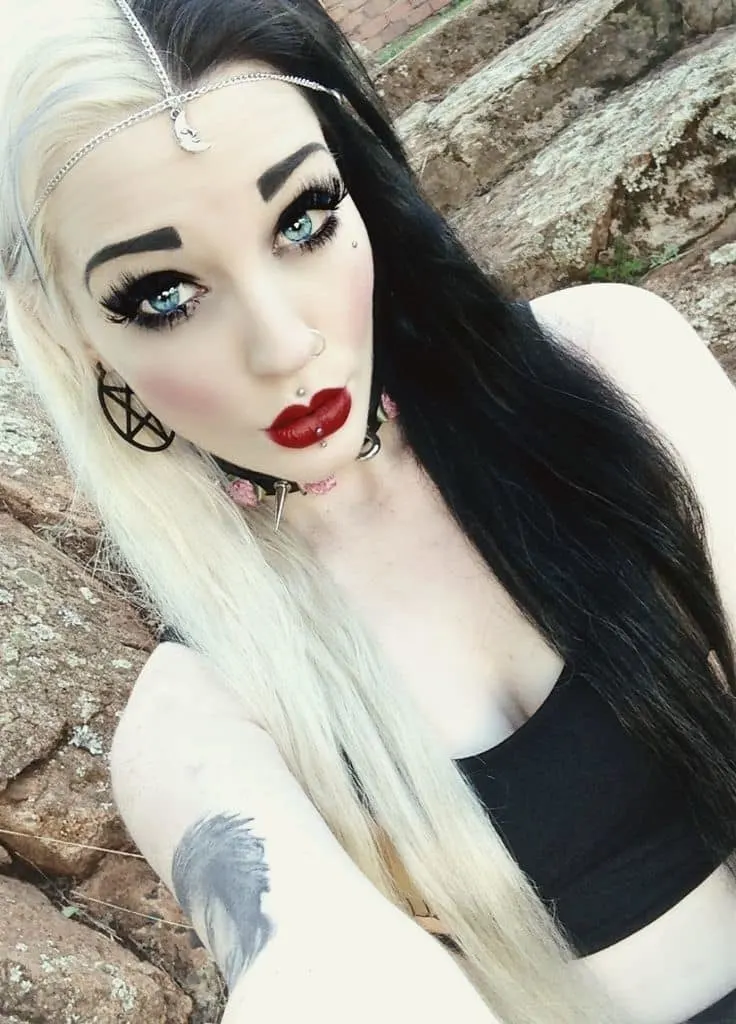 You are looking at what's possibly the coolest white hair color ever. You need patience and determination to maintain two-toned hair, particularly this double dose of color. Would you ever try something like this?
12. Turquoise Tips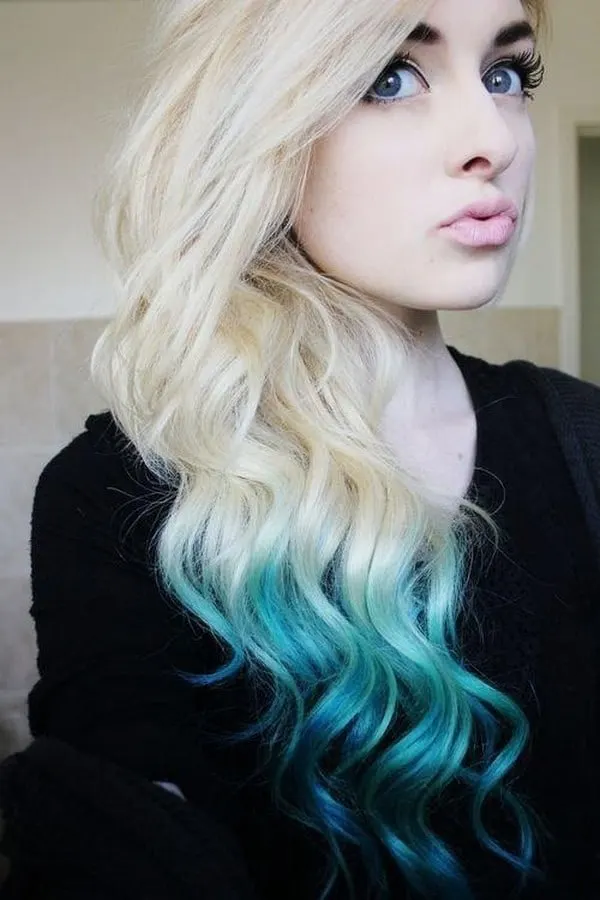 It's hard to get to white right away. You might have to stop off in platinum town. No harm, no foul—just dip-dye the tips of your hair in a dark shade, such as this vivid turquoise. The contrast makes your platinum locks look even paler.
Short Hairstyles for Women With Thick Hair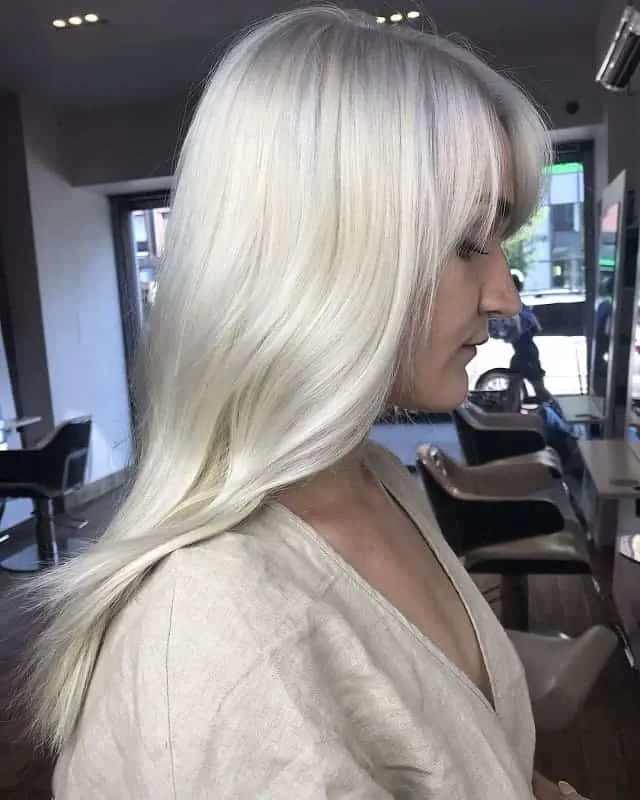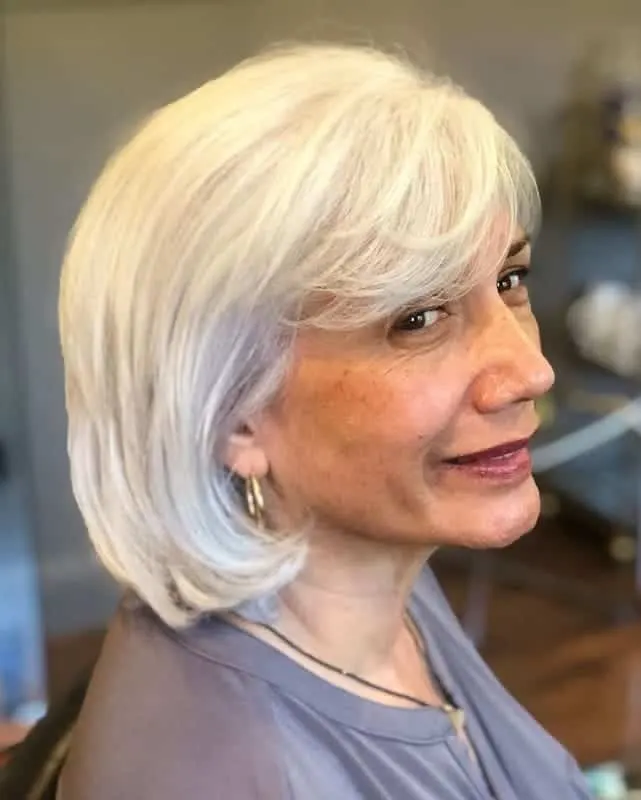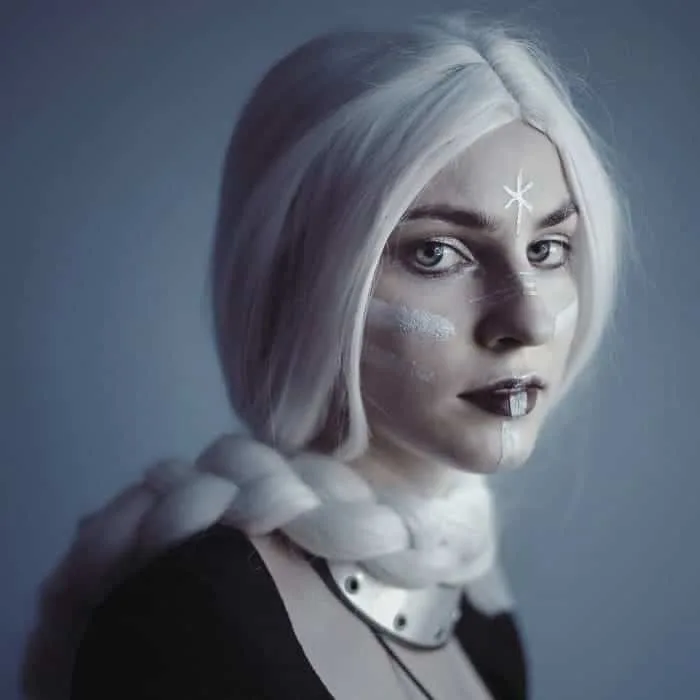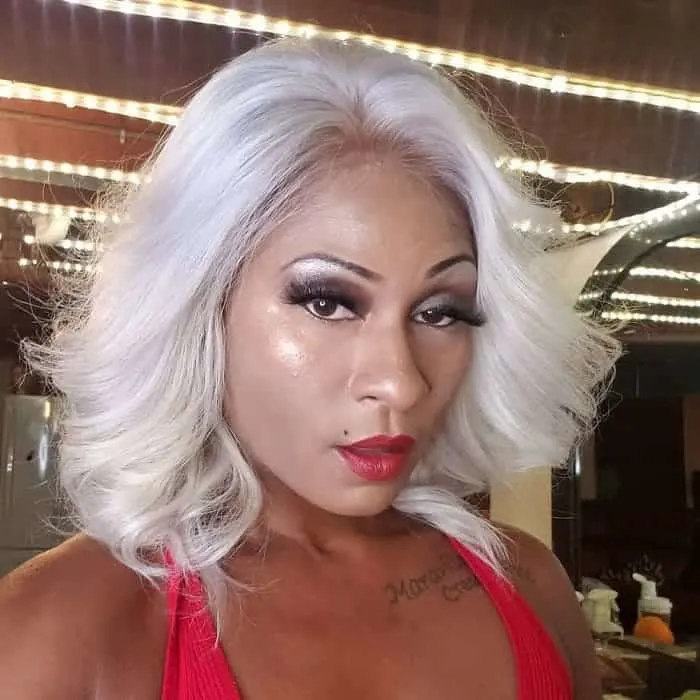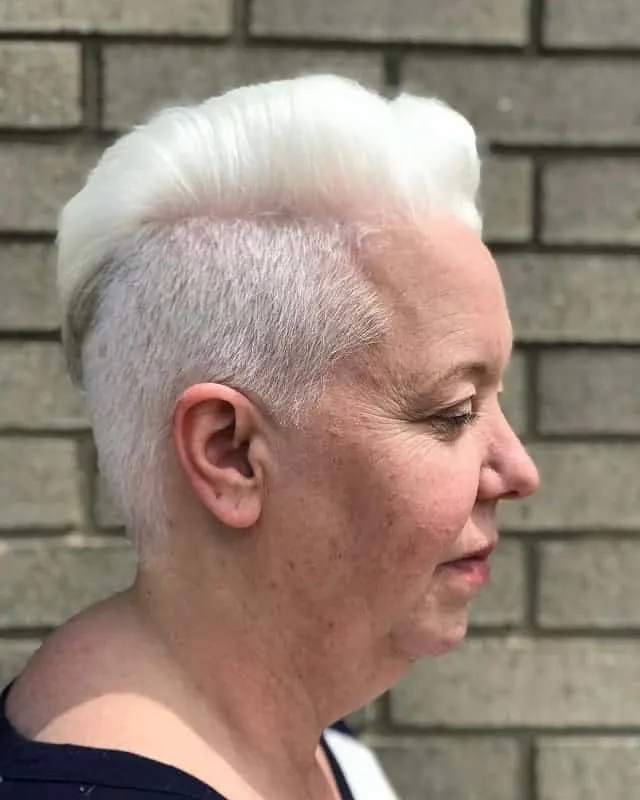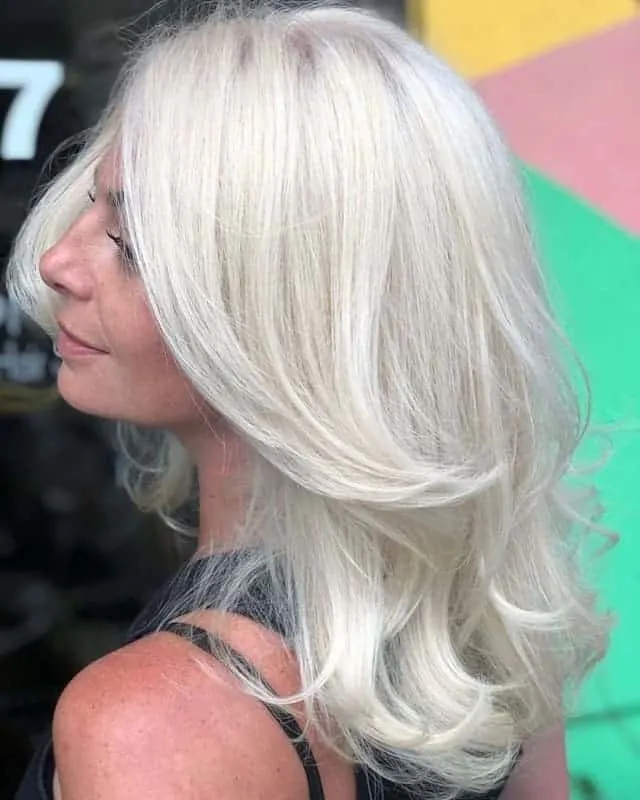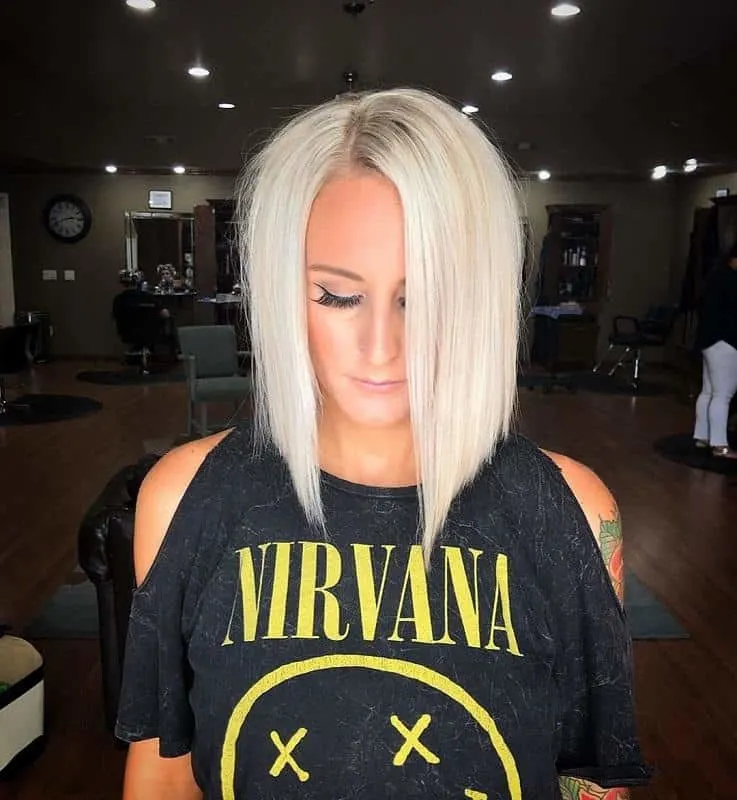 White hair color isn't impossible to achieve; it just takes a lot of time in the chair. Once you reach the perfect paleness, however, your hair is officially fire. Could you pull off white hair?