Contrary to what one might believe, short hair looks great with a variety of hats. It's easy to see how shorter locks may get lost under lots of volume, so it really comes down to making the perfect pairing. Play with brim size, fit, and flair to determine which hat will suit not only your haircut but your outfit and personality, too. Luckily, there are many types of hats for women with short hair to choose from, so playing around is fun.
The Best Hats for Short Hair
Below are 20 different types of hats that'll suit short-haired women.
1. Sun Hat
Women with short hair can still feel feminine thanks to the soft, round lines of a large sunhat. Perfect for the beach or poolside, a wide brim not only protects your skin but also your short locks from any sun damage. Add a scarf for a little extra personality.
2. Fedora Hat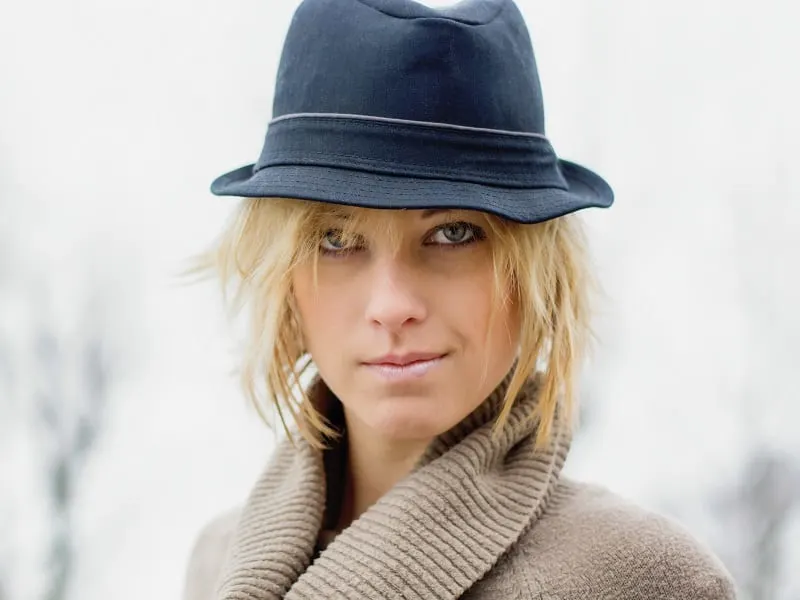 Add fashionable flair to your short hairstyle with a fedora. To compliment its structured shape, give your pixie or bob style a feathery tousle and ask your stylist for choppy layers. The style works with a piecey fringe as well.
3. Bowler Hat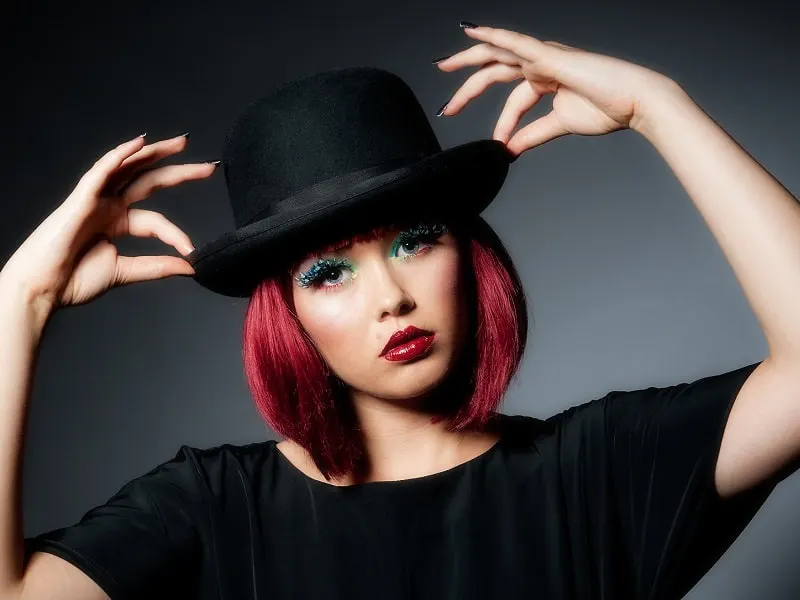 Feeling quirky? Short-haired women should embrace a bowler hat for a touch of whimsy on a night out. Pixie cuts might feel costume-like with this type of hat, but chin-length hair and longer bobs help balance out the solid height on this old-fashioned accessory.
4. Winter Hat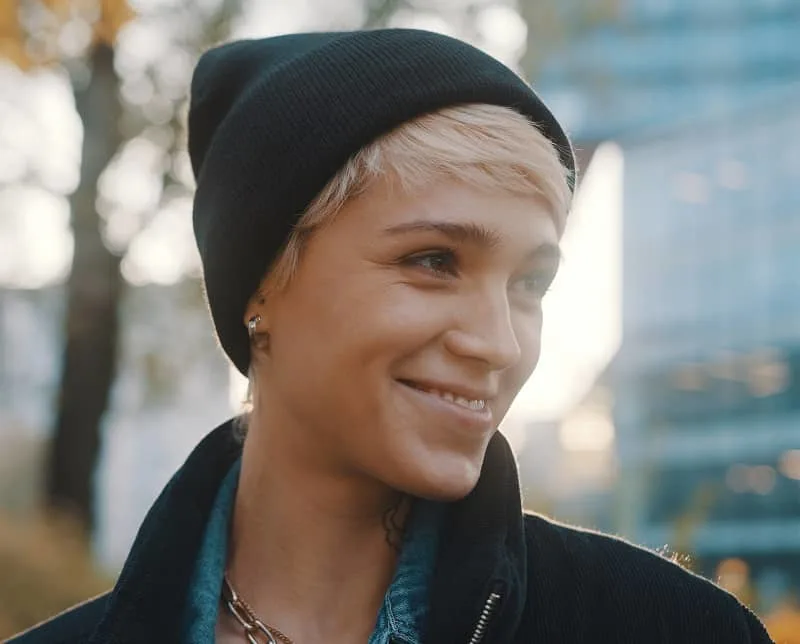 Beanies are the ideal winter hat for all hair lengths, but look especially cut on a pixie cut with a side-swept fringe. Show it off by tilting the beanie back slightly towards the back of the head.
5. Baseball Hat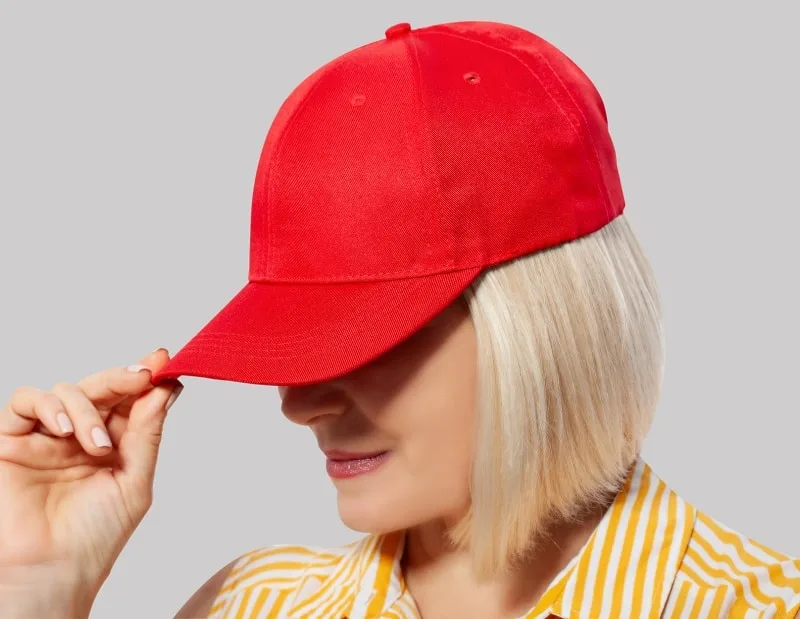 Perhaps the most popular of types of hat, the baseball cap fits the athleisure trend that is currently sweeping the latest fashions. Rock one with a smooth, sleek bob. Avoid overly curly styles as tampering down volume can be tough.
6. Oversize Beanie Hat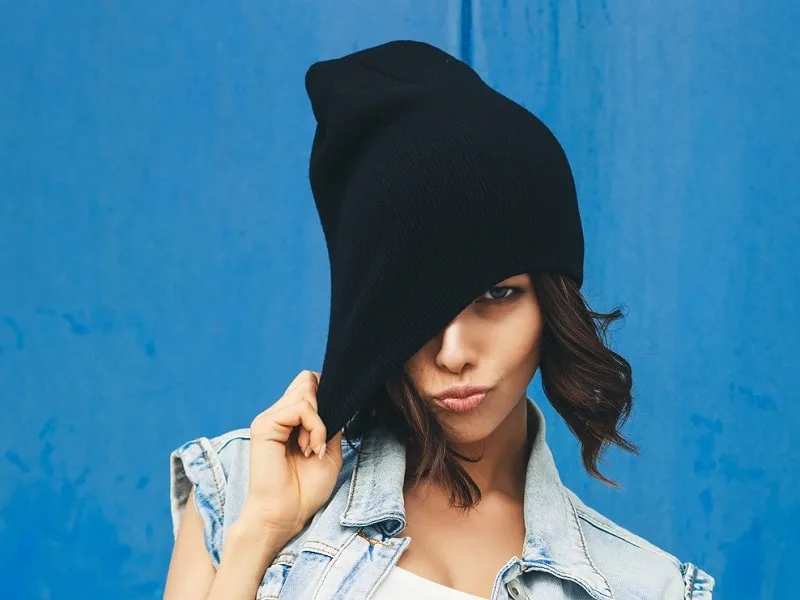 Beanie hats are great for super short cuts like pixies, but larger than life beanies provide the perfect balance for medium-length short hair. Wear it slouched to give off the ultimate cool-girl vibe.
7. Beret Hat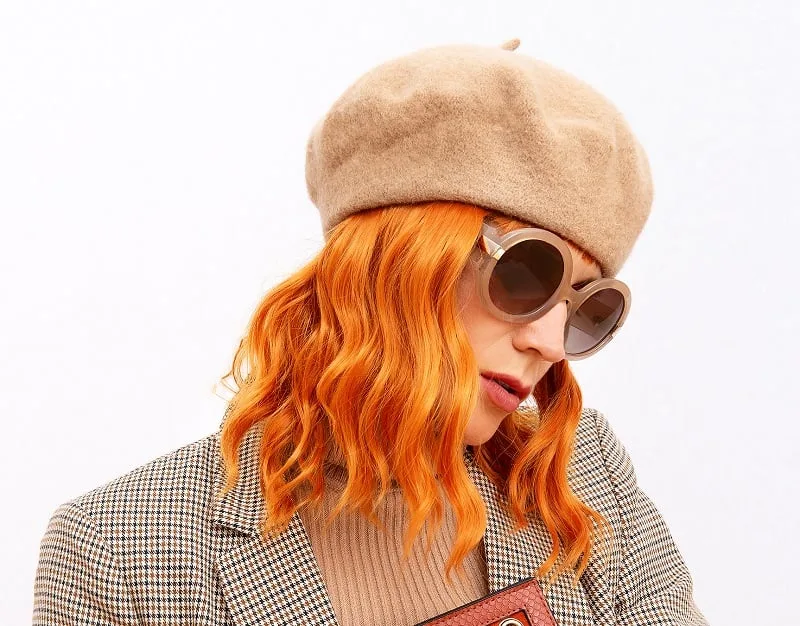 Berets are not just for the French! In fact, they look best when worn with sleek bob styles or blunt cut bobs on stylish babes of all nationalities. The circular nature of this hat means you can morph its shape to suit your best side, or tilt it back or forwards according to your facial features.
8. Bucket Hat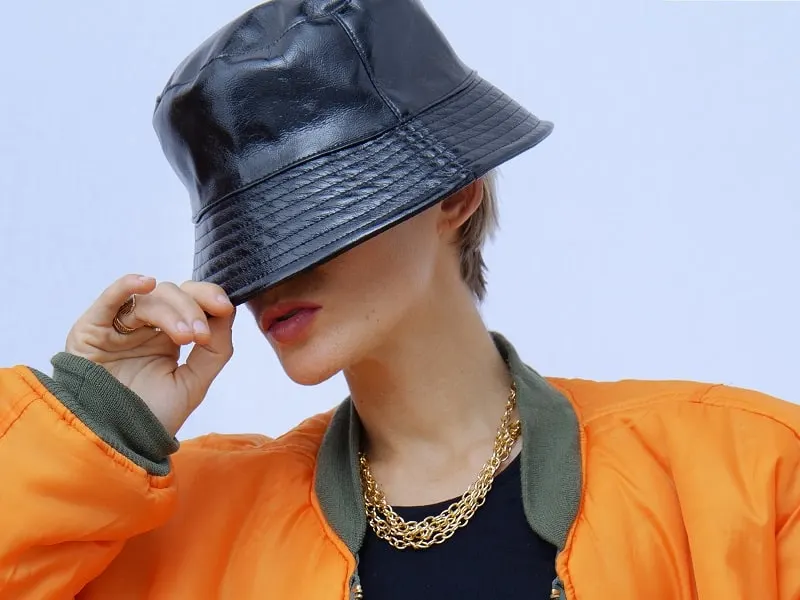 Bucket hats are not just for the 90s! Today, short-haired babes wear them in elevated fabrics like this dynamic leather. We love the way it looks on a short pixie that is stacked at the nape of the neck.
9. Cowgirl Hat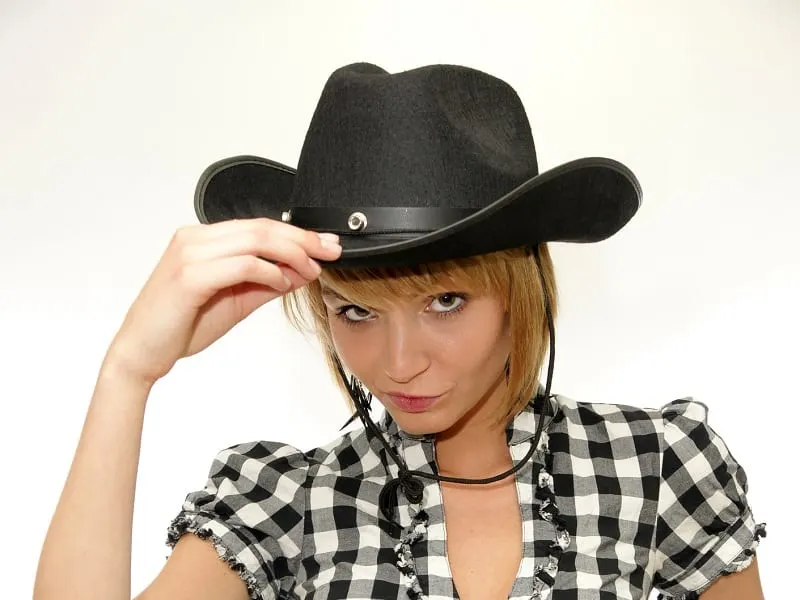 Western styles are all the rage these days, so why not invoke your inner cowgirl with this wide-brimmed style? Ideal on bob hairstyles with minimal styling, this type of hat pairs well with denim for a truly casual look.
10. Straw Hat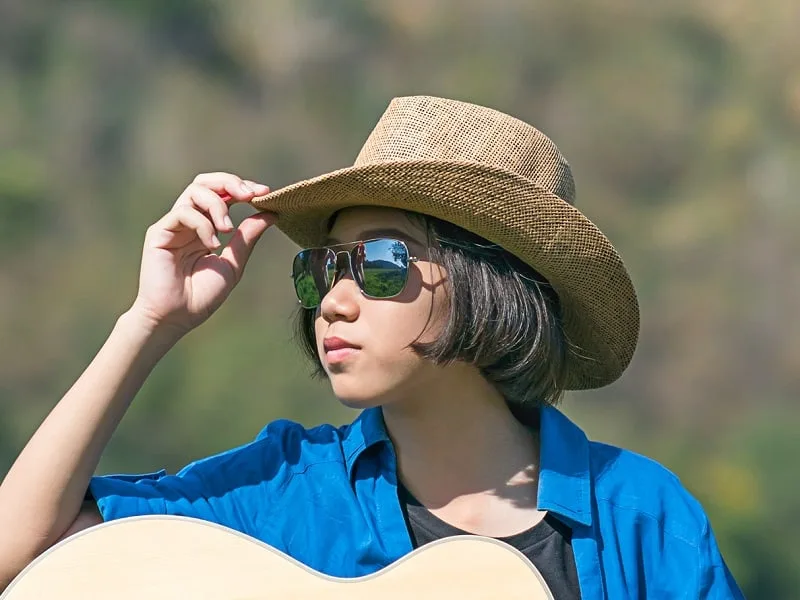 Similar in shape to a cowboy hat, a straw hat is ideal for shading your beautiful face while adding the country detail that you crave. Typically, this style works best on a straight bob that is rounded under at the ends to sharpen the appearance of those cheekbones.
11. Boater Hat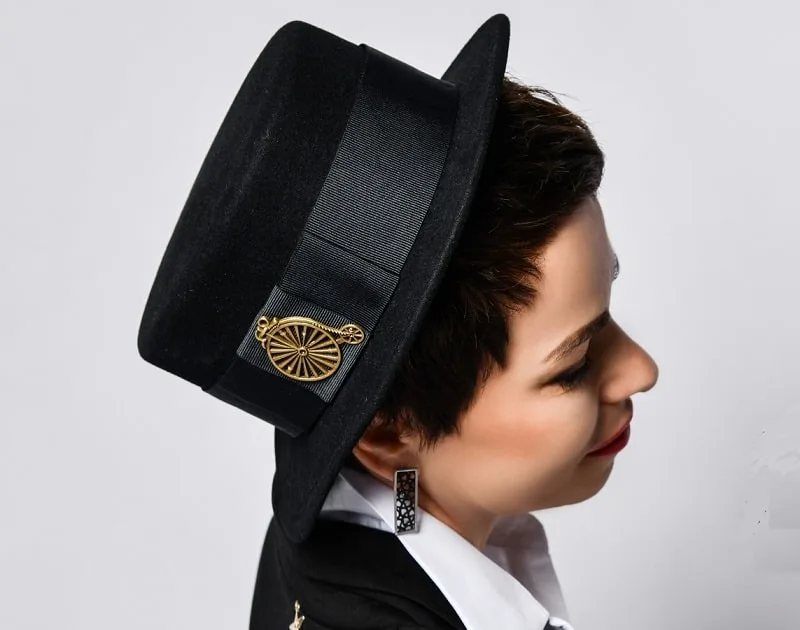 As the months warm-up, break out your boater hat for your casual summer looks. Choose a luxe version, like this velvet option, for more formal occasions or straw styles with ribbon for a day in the sun. To suit short bangs, tilt your boater hat onto the back half of the head for balance.
12. Panama Hat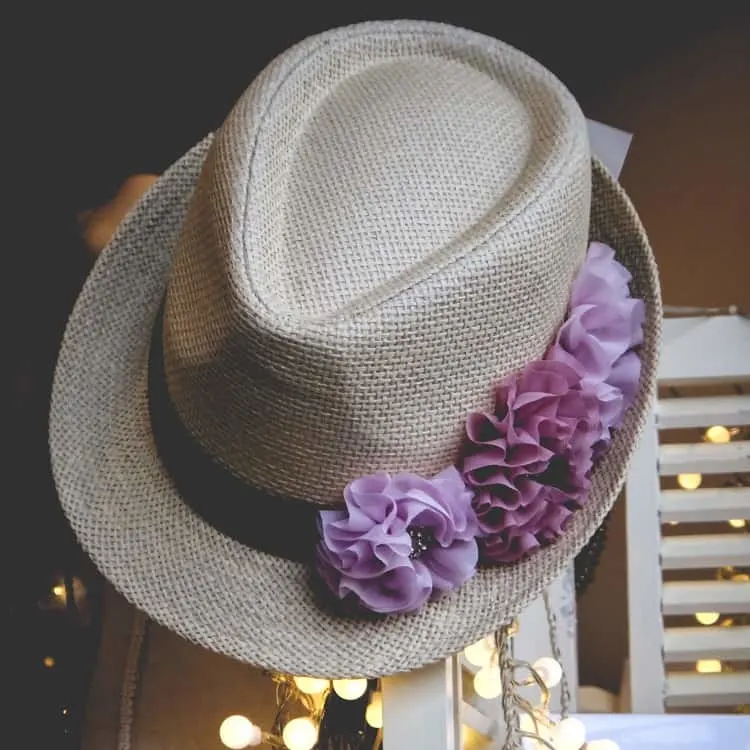 Heading down South? Panama hats are ideal in hot weather due to their lightweight, breathable fabric and lighter color. Choose an option with feminine details like flowers for your cute, cropped haircut.
13. Pork Pie Hat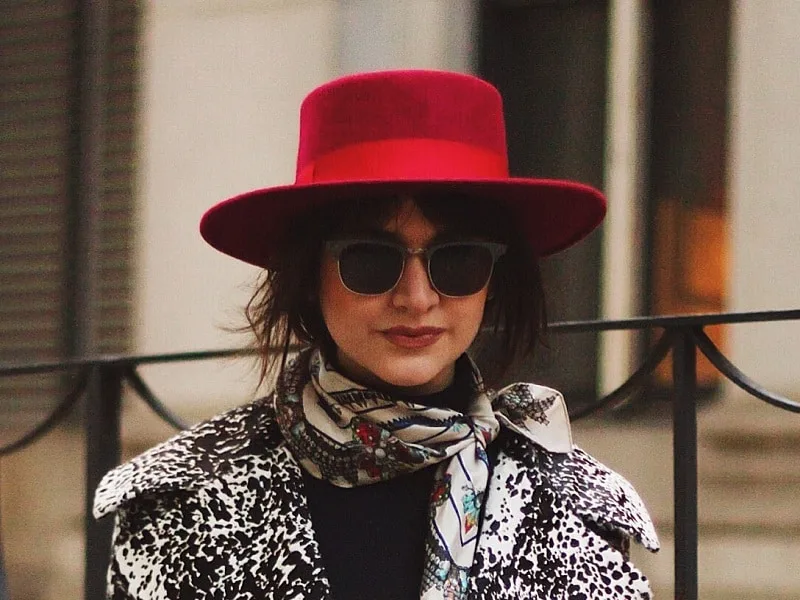 For a trendier look that is popular in big cities like New York, Los Angeles, and London, try a pork pie hat. Similar to a top hat, this accessory is not as tall at the top of the head, making it perfect for small faces or those with a shorter forehead.
14. Royal Ascot Hat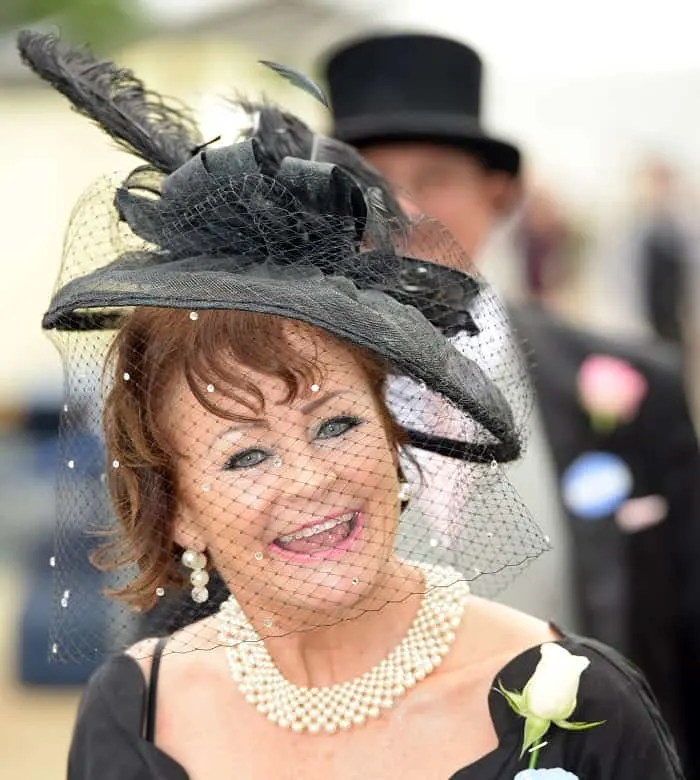 Thanks to the veil and intricate ribbons, this type of hat rose to prominence in England and is used primarily for formal occasions. It pairs lovely with short hair, too. Be sure to add some curl or get a good blow out before donning this special accessory.
15. Witch Hat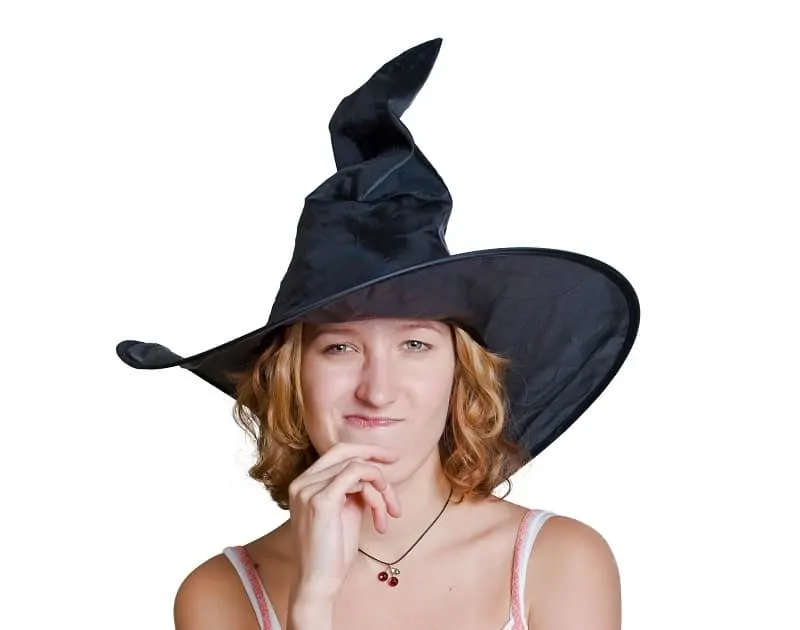 If you're wondering whether a pointed witch hat will suit your short hair on next Halloween, then the answer is yes! In fact, the wide-brim will work in tandem with your chin-length locks to frame your face. Pixie cuts will work, but may get lost under all of that volume.
16. Derby Hat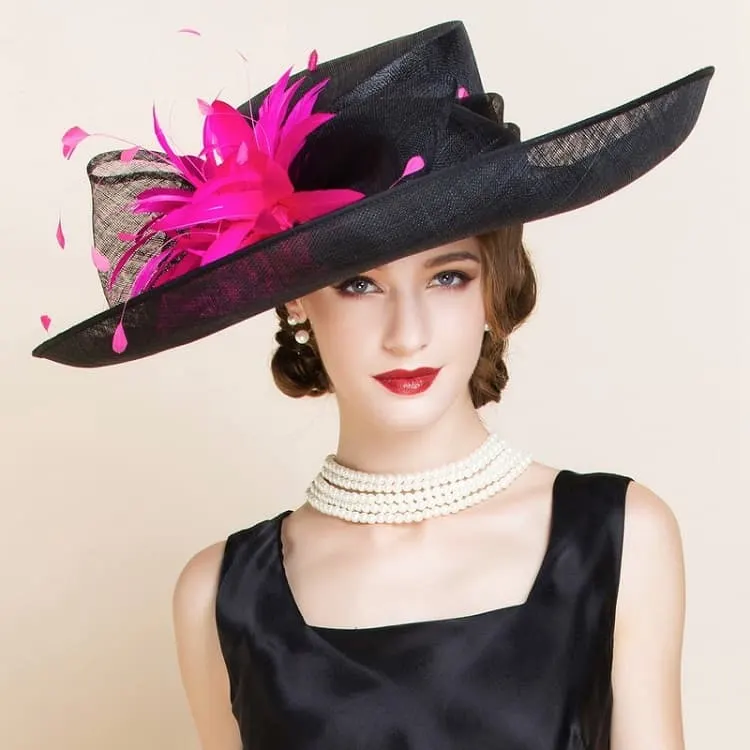 Popular for horse race events and English weddings, the Derby hat signifies sophisticated charm. It's wide brim will protect your skin from the sun and looks fabulous over soft, face-framing curls.
17. Boudoir Cap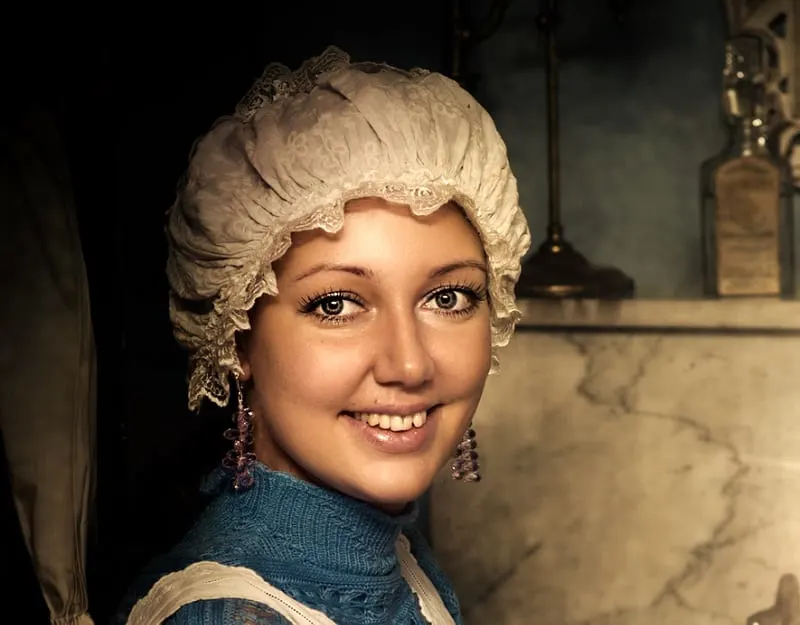 This hat may seem old-fashioned but it can actually serve some beneficial purposes. Braided or other intricate hairstyles suddenly have a longer life when a bonnet is placed over the head before sleep. Rest easy knowing that your style will still be in tact in the morning, saving you plenty of time and energy.
18. Trilby Hat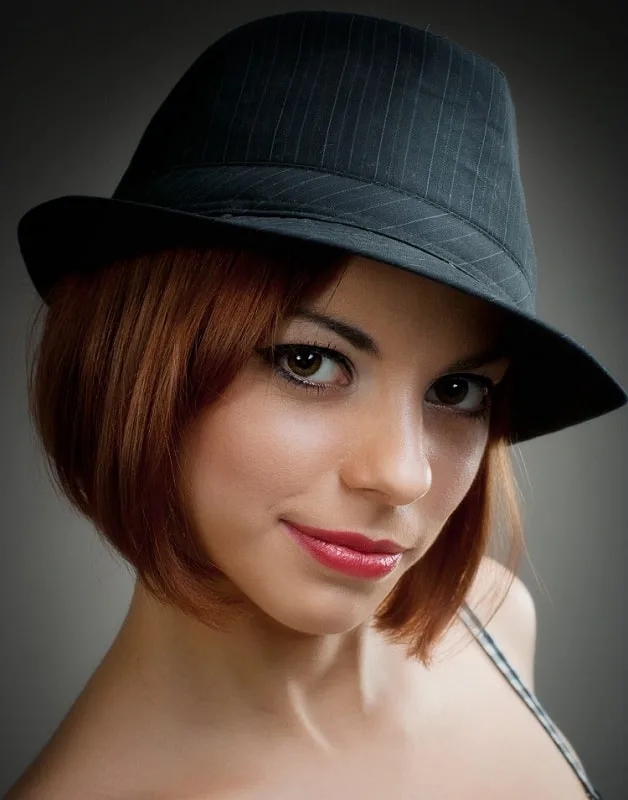 Often confused with a fedora, a trillby hat is meant to be worn casually and boy, does it look perfect with a sleek bob hairstyle! Tilt the hat to one side for an effortlessly chic look that accentuates virtually every face shape.
19. Turban Hat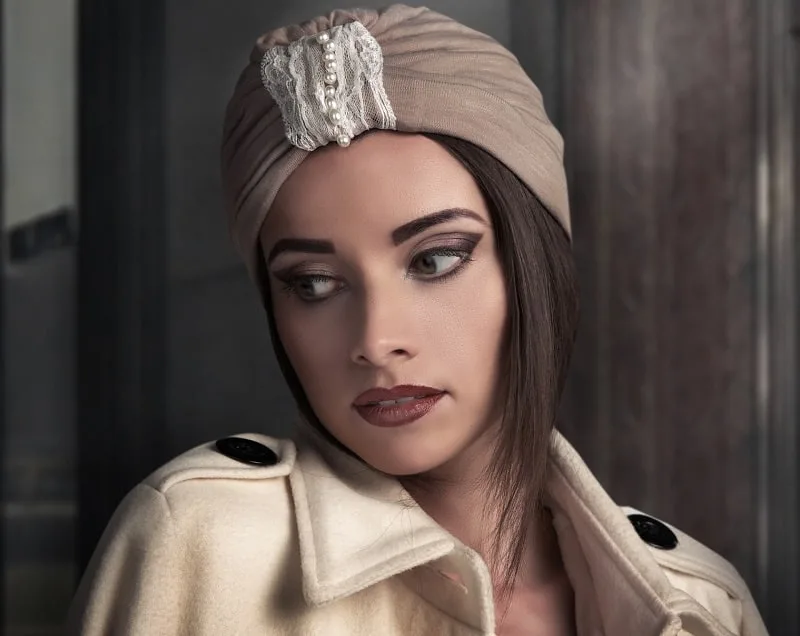 Set yourself apart from the crowd with a funkier feminine option like a turban. They pair well with sleeker hairstyles thanks to its fitted nature. Choose a single colored option or select a turban with delicate details like French lace and pearls.
20. Visor Hat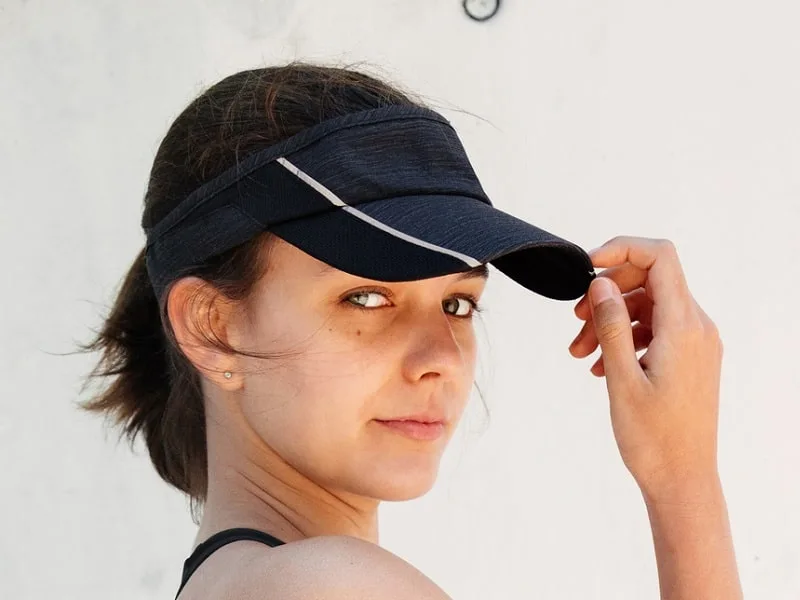 Unlike a baseball cap, a visor is open on the top of the scalp. This makes it ideal for sports like tennis where you may sweat a lot and moisture would typically be trapped under a cap. When wearing with short hair, sweep all of your hair back and avoid making a part on the scalp to prevent sunburn.
Regardless of what you might think, short hair looks fantastic with every type of hat out there. Focus on streamlining volume, brightening your look and shading your face from the sun and other outside elements. Which hat style will you choose with your short hair?