16. Creative strands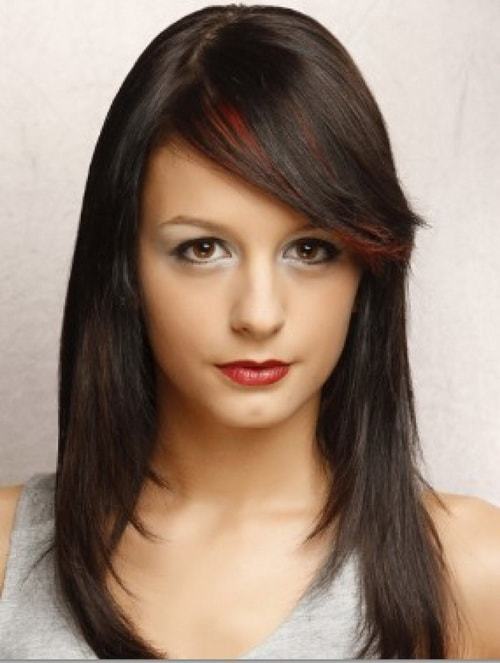 Weave doesn't always mean long hair extensions. If you want to diversify your hairstyle, but don't want serious change, creative strands are a way to go. Attaching different color strands in the most surprising places is a wonderful way to change your hairstyle.
17. Voluminous and sleek

If your strands lack volume, straight hair extensions will do a great job adding it. If you decided to go for a weave, don't forget to experiment with colors. The lighter the dye, the more volume you will get.
18. Messy volume

Straight heavy hair is often hard to make voluminous and airy. The only way to go is to make it windblown and messy. This style is achieved by forgetting about hair gel and naturally drying the hair after washing.
19. Contrasts

If you want to keep some heads turning, contrasting colors are a way to go. A weave can really help you with that. Choose the hair extensions of any color, just make sure it is completely different from your own.
20. Long and silky

This straight weave hairstyle is a great choice for women who like a nice girl look. The hair looks very silky and light, which is often hard to achieve with natural hair. Give this style a try and you won't regret it!
We hope you are now ready to try a long straight weave. Choose any hairstyle we have offered you. Play around with the length, the color and the texture. No matter which one you pick, you are sure to look amazing. Women who try hair extensions often continue using them for a long time.