These days it seems many women are choosing to wear hairstyles for straight hair, whether it's naturally straight or they achieve smooth locks with a flat iron.
Straight hair is a texture easily achievable on any woman, no matter their texture, and there is always a cute cut ready to help it flatter your face shape. From layering and color to updos and a mix of long or short haircuts, you won't be running out of ideas for straight hairstyles anytime soon.
For the best haircuts and hairstyles for straight hair, pick from one of these 25 beauties!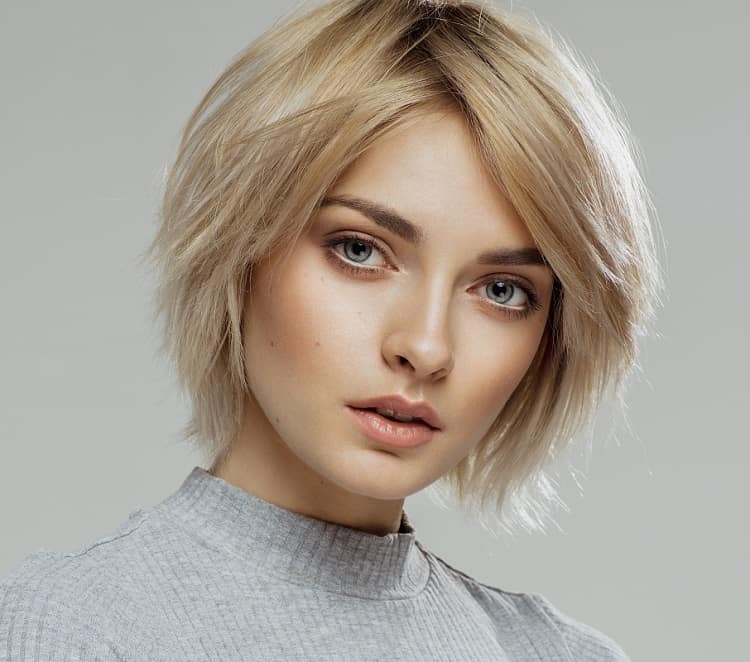 Straight hair is one texture that always looks great as a pixie. Wear it short or keep it on the longer side like this one which covers the ears, comes just past the jawline, and has a layered part.
2. Hairstyle for Fine Straight Hair
If you have fine hair, you'd do well with short layers. Near the crown of the head, short layers will fluff up the hair and make it look fuller. Around the head, the layers just make cute style and shape. Leave bangs longer for a soft, feminine feel.
3. Layered Straight Hair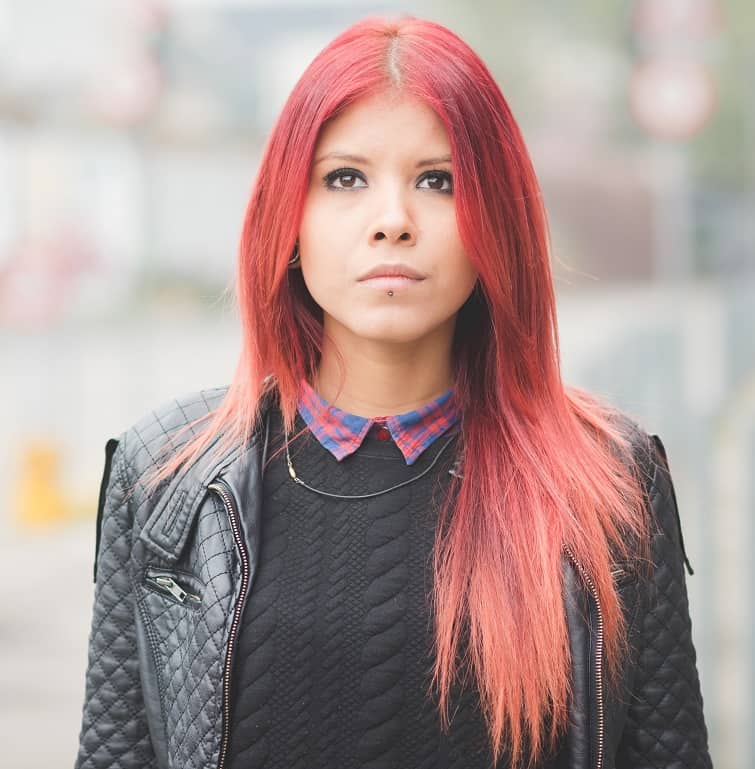 Long straight hair will also take to layering. It's a popular haircut method because of how it reduces bulkiness in hair. In this style, layers are most prominent at ends. The bold color will have you feeling fierce!
This long haircut has a medium shade of brown as balayage. Your dark eyes and eyebrows will match perfectly! Keep the layers focused at ends for shape; it's best to start them at the shoulder for hair that is this long.
5. Medium Straight Hair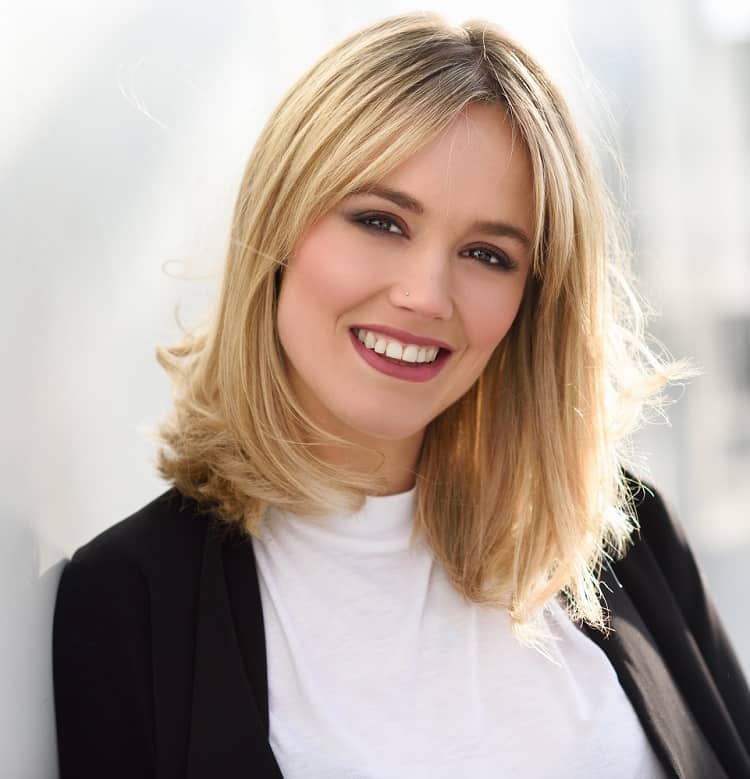 Medium length hair comes to the shoulders. This style features center-parted hair, a subtle curtain bang, and flipped ends created by layers. Worn down or up, it's a flattering look for all faces.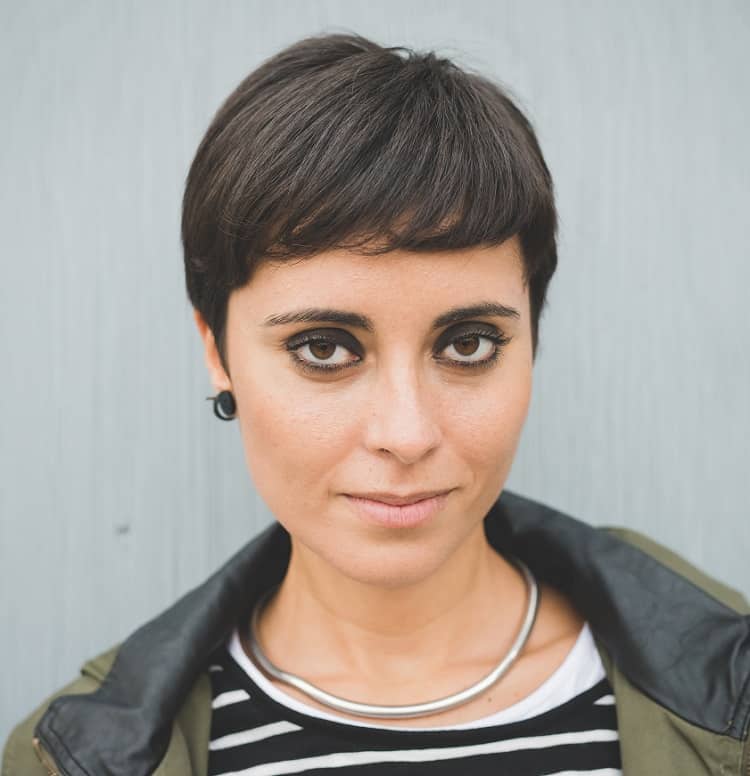 If you prefer to keep your hair short like a pixie and you have straight hair, your style will be very low-maintenance. But to edge it up a bit, keep bangs short. You can create the little curls at their tips by using a round brush.
7. Side Part
Marilyn Monroe would definitely approve of this sexy blonde blowout. To get this much volume, part hair at the side and don't be afraid to use hairspray to tease the hair. The more layers you have, the fuller your mane will feel.
8. Balayage on Straight Hair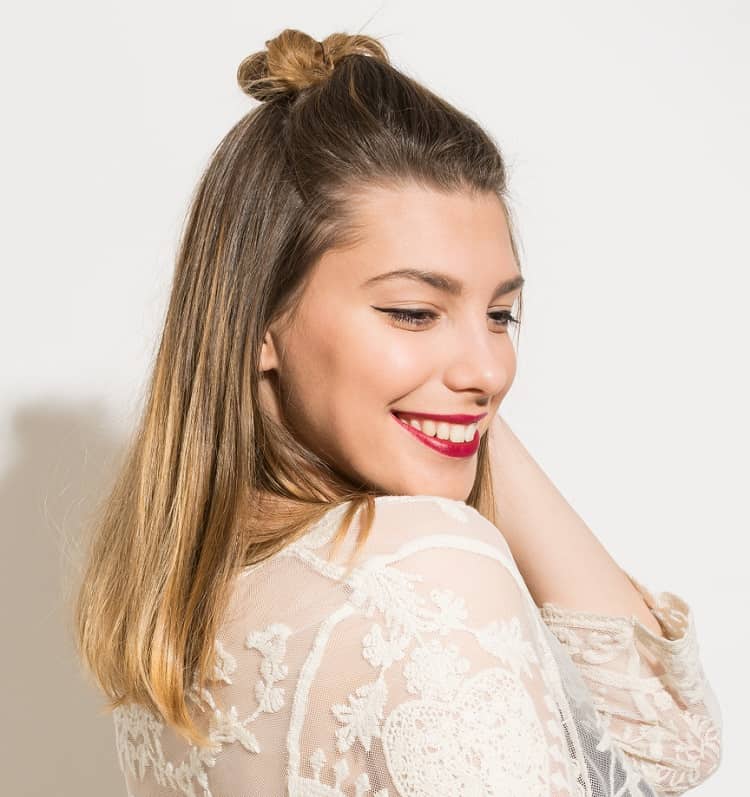 Doing a balayage of any color on straight hair is a classy way to wear color. This blonde looks super natural to the wearer's natural color and is super cute as a half updo.
9. Straight Hairstyle for Round Face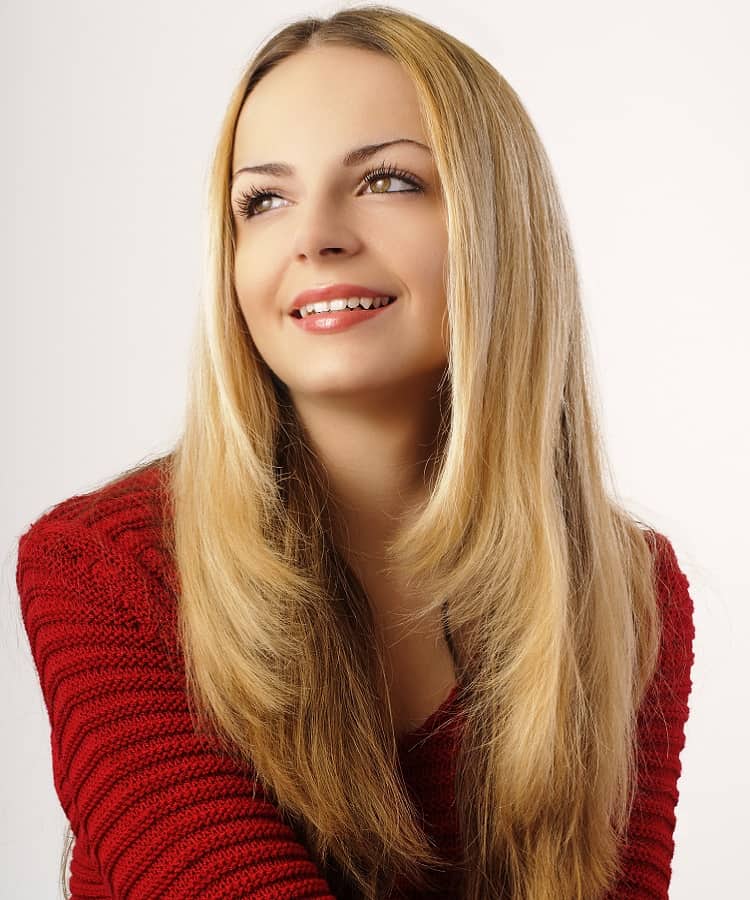 On a round face, long straight hairstyles are a popular choice for women. The hair falls flat against the head, which helps in not making the face even more round, and layers are visibly seen from the front. A center part is all you need to show off your new look!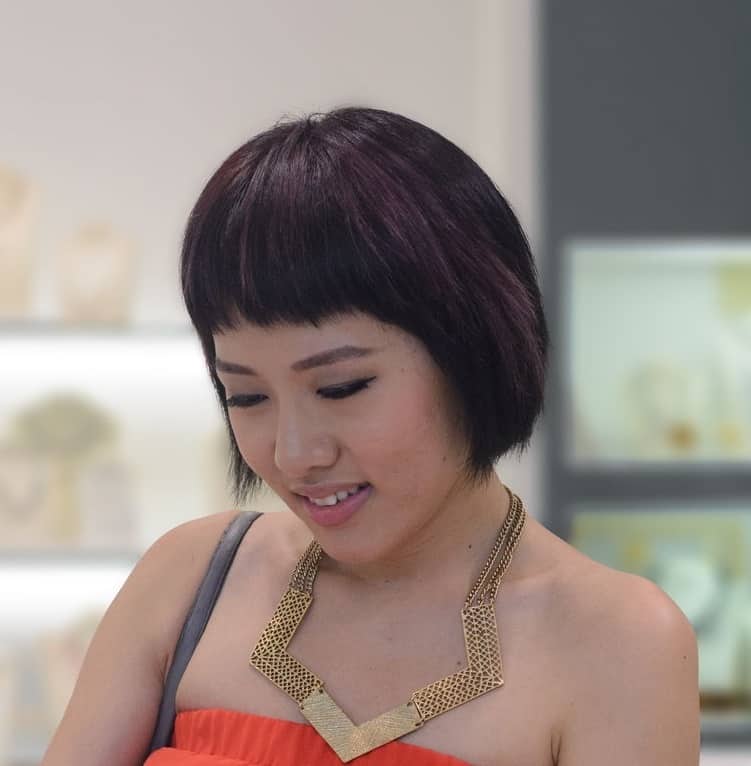 Especially for small faces, a bob is the perfect flattering straight bob hairstyle. If your hair isn't naturally straight, flat iron it to get these edgy semi-blunt bangs. A bit of burgundy hair color stands out against dark hair.
11. Messy Straight Hairstyle
Wear your straight hair in a thick side braid for major boho vibes. Be sure to pull each section loose to thicken up the braid. The key to getting this look is to not make it too perfect, flyaways are welcome!
12. Silky Straight Hair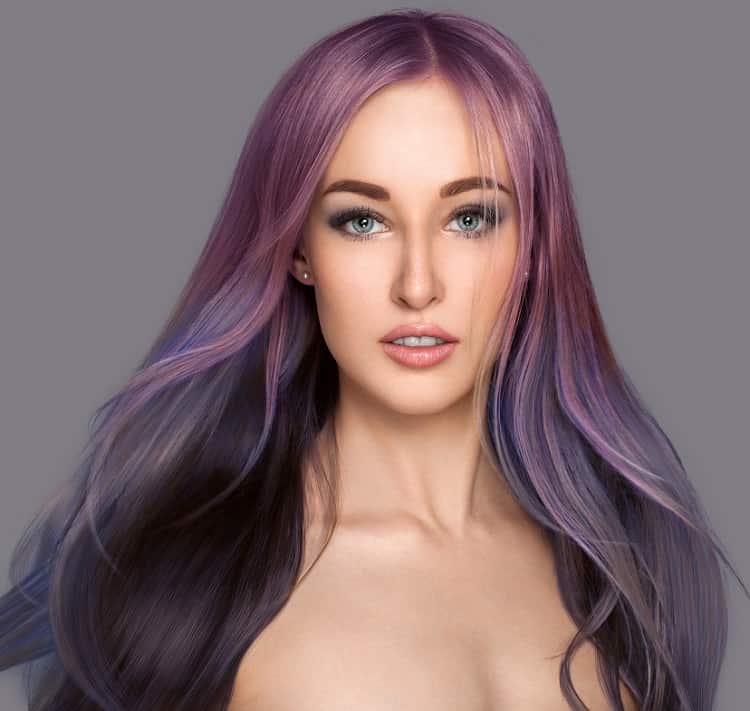 Who says you can only wear colors like these at Halloween? Pink and lavender mix on long straight hair for a creative take on the traditional style. Keep your locks silky with a conditioner specific to your hair type.
13. Straight Hair Updo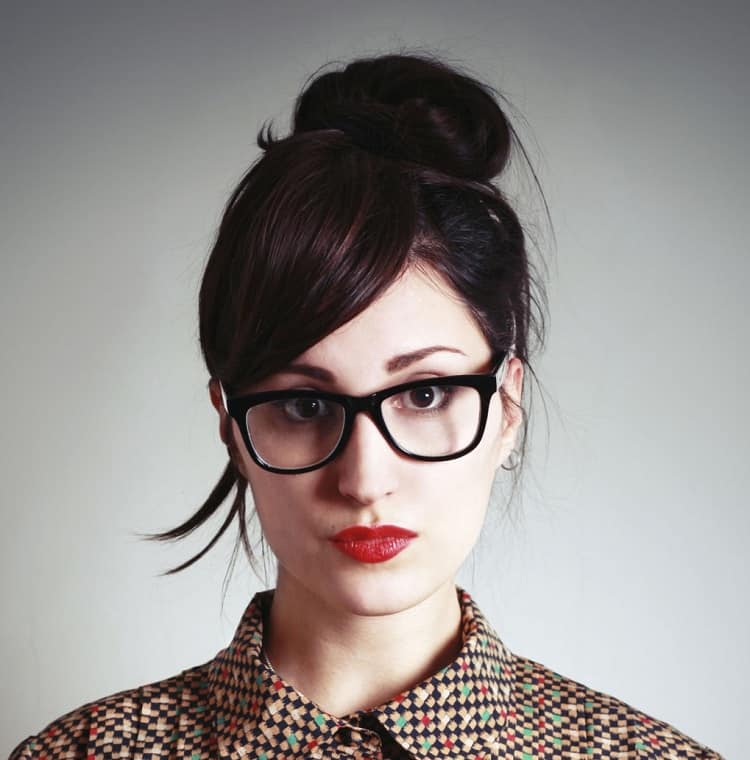 Paired with glasses, this updo for straight locks is very sexy schoolteacher, but without the specks, it's still beautiful! Brush a thick side bang across half of your forehead for a dimension update and twist the rest of the hair into a small bun.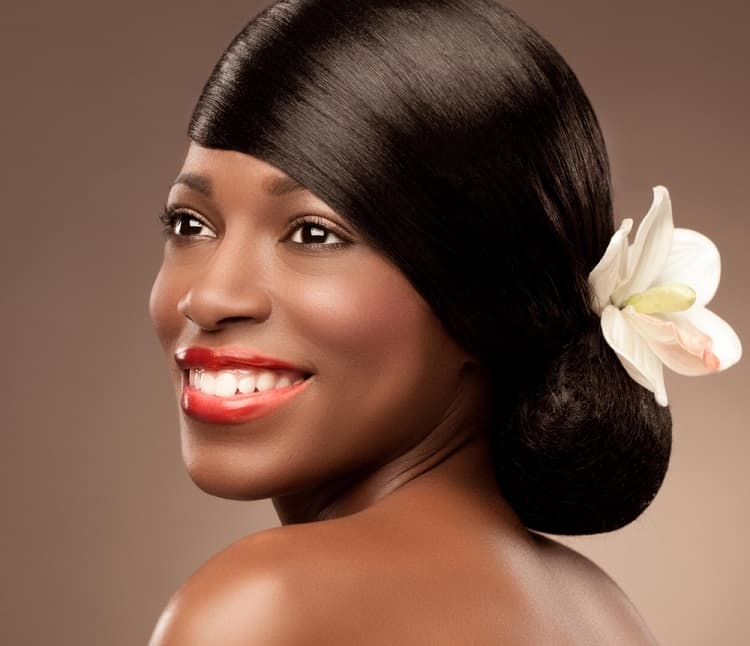 When it's date night, you need to try this side bun that pops with flower detail. Straight hair is brushed smooth and a deep side part is formed so that the rest of the hair covers most of the forehead.
15. Straight Hairstyle for Prom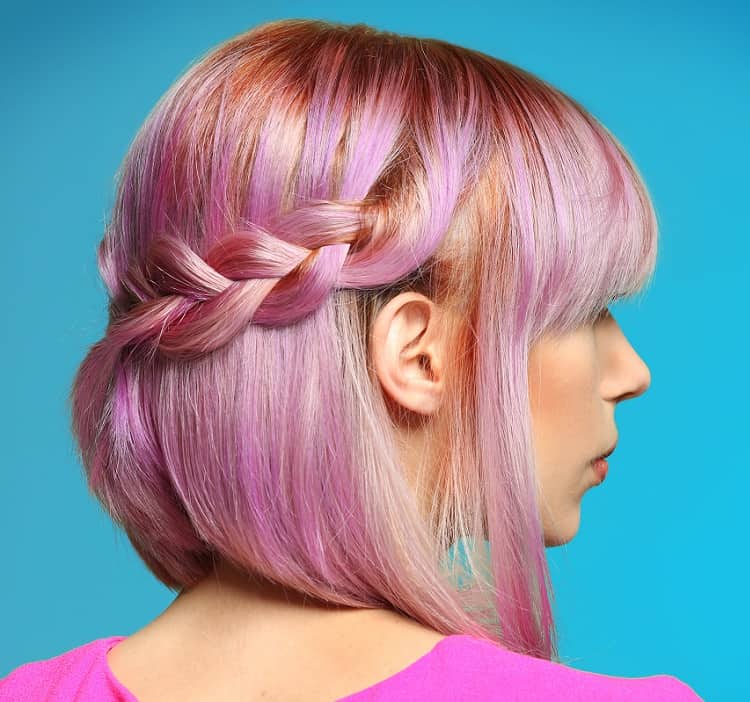 Prom will be more memorable if you have a cute hairstyle that makes you feel gorgeous. Try this short style with a thick braid. If you have bangs, brush them so they lie flat against your forehead. The pink color is another fun detail you can play with to add more style!
16. Highlights on Straight Hair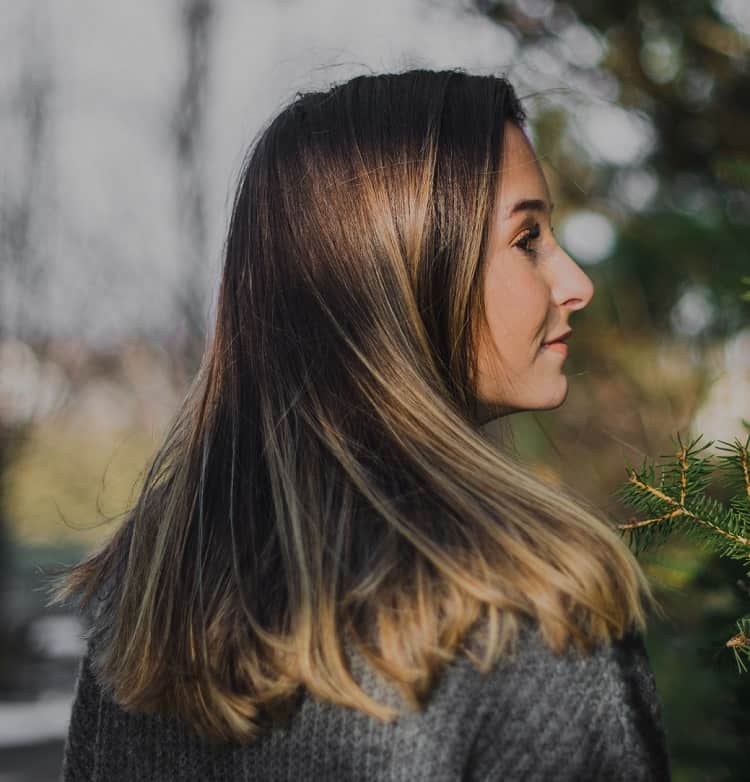 When you're ready to add a little something special to your straight hair, try highlights. On brown hair, for example, light blonde looks supernatural and is easily maintained.
17. Straight Hairstyle for Wedding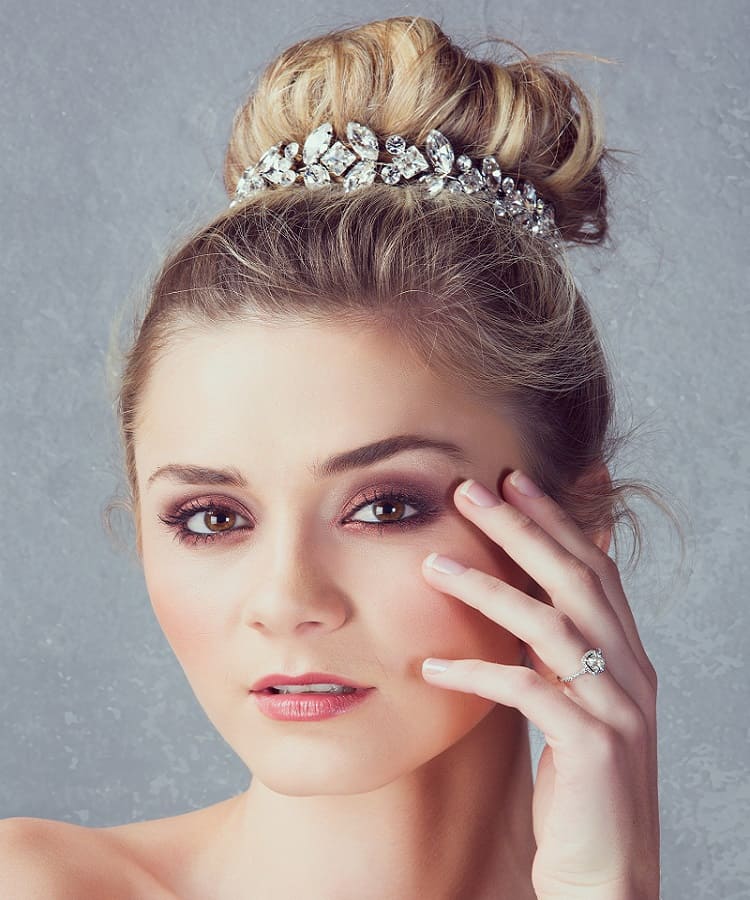 On the big day, make your hair do the work: come it up into a ballerina bun with only minimal flyaways for softness. Add a rhinestone tiara or hair clip and you're ready to say "I do!"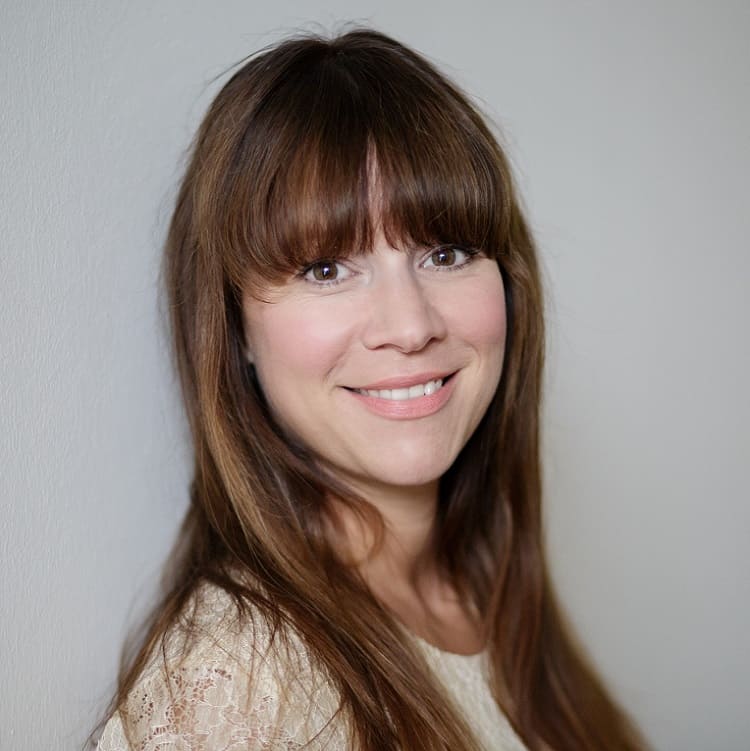 The best way to wear bangs with straight hair is by keeping their length at least the eyebrows. This not only makes your eyes pop, but it comes across as very chic and adult.
19. Straight Hairstyle with Braid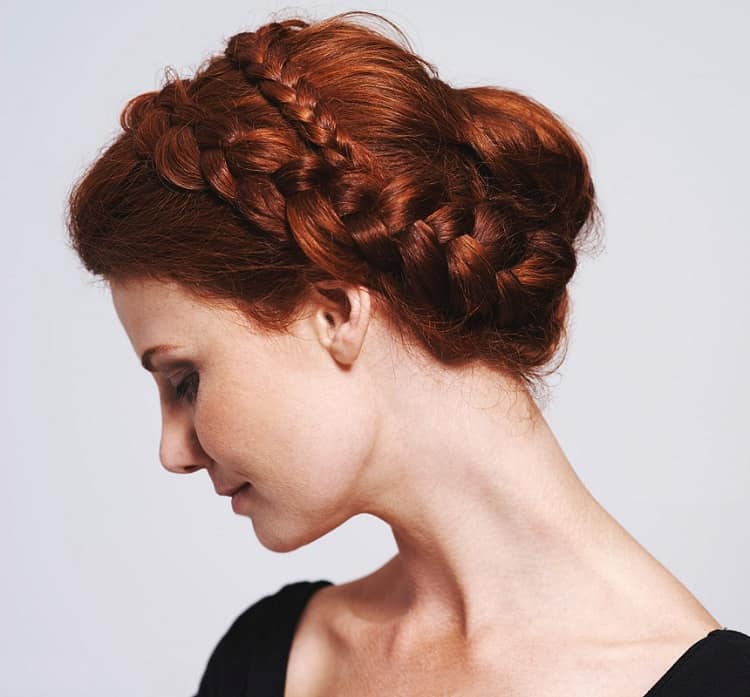 Before you go for your usual bun hairstyle, try adding a crown braid. You can take a small section of hair from one side and braid it over the head to the other. Wear one or two crown braids for princess feels!
20. Straight Ponytail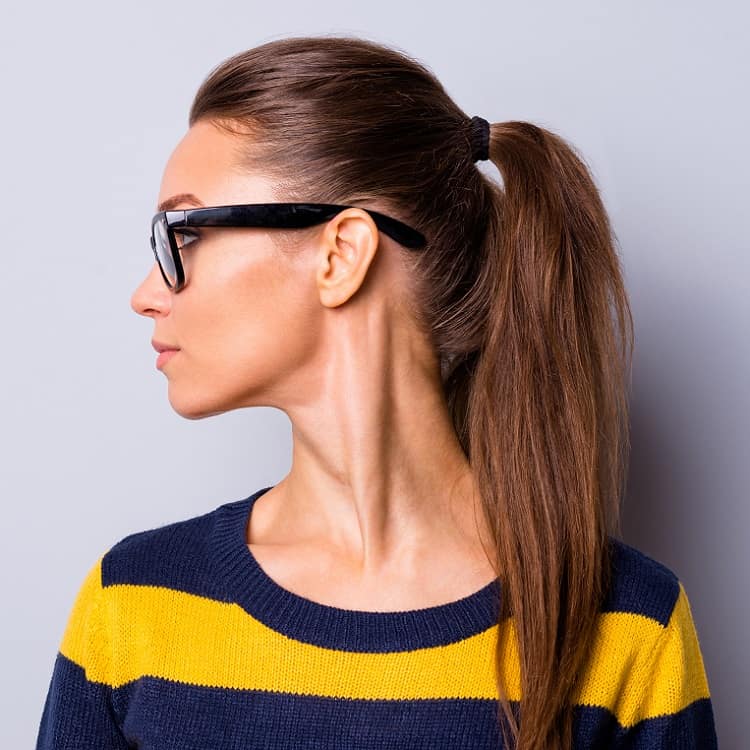 There's never a bad time to wear a ponytail. This medium-height one gets chic style from the teasing of the hair near the forehead. It helps the style look more polished.
21. Hairstyle for Asian Women With Straight Hair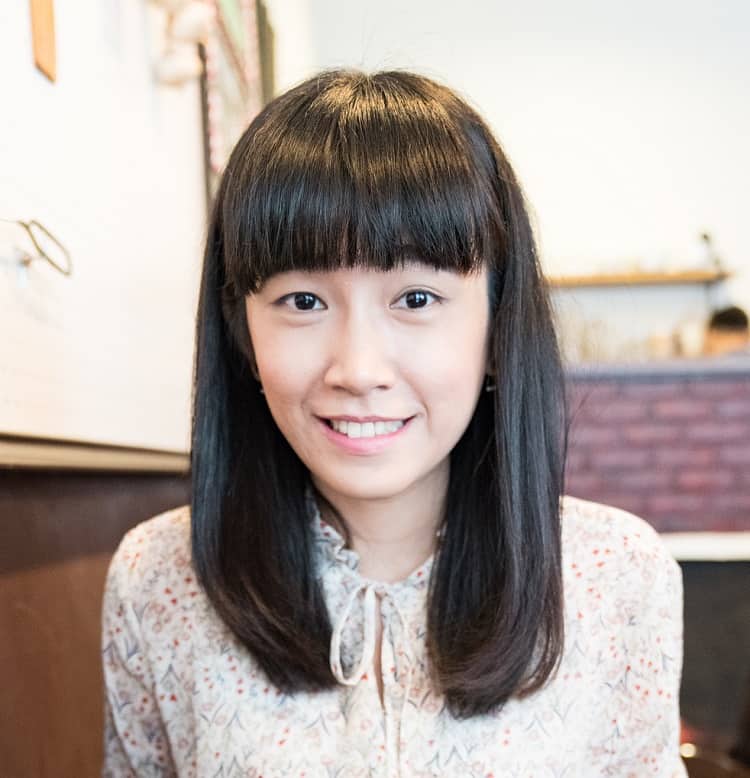 Asian women typically wear their hair long and straight with minimal styling. But just by adding these thick straight bangs, you're one step ahead and closer to a more chic do.
22. Half Updo for Straight Hair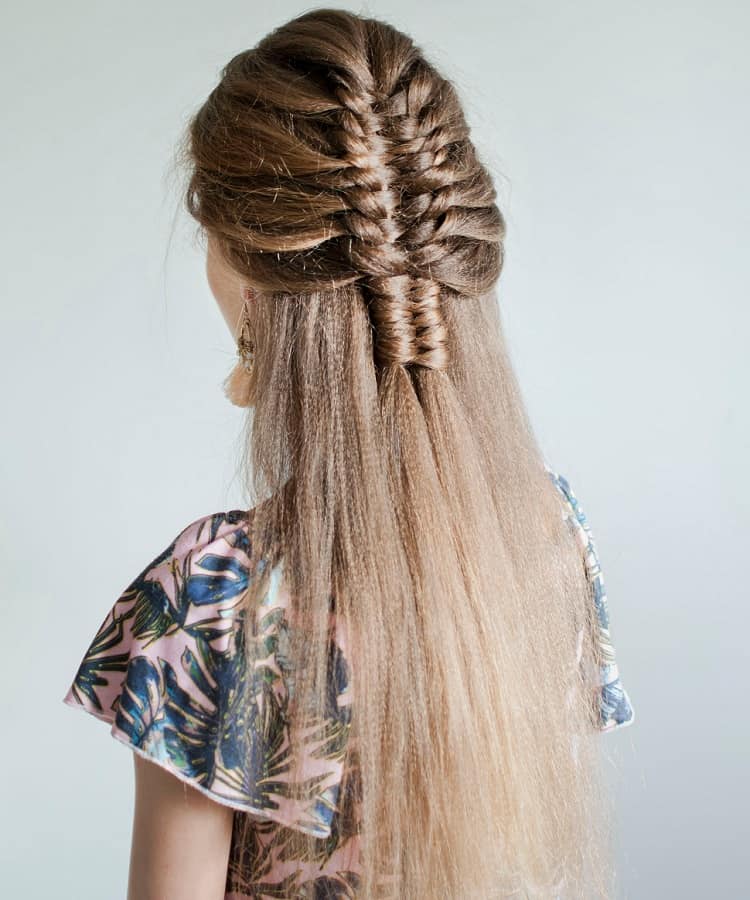 How can you liven up your favorite half updo? Crimp your straight hair to get tiny waves, then fishtail braid the top. Depending on what accessories you pair with it, it's the modern boho style you need in your life!
23. Thick and Straight Hair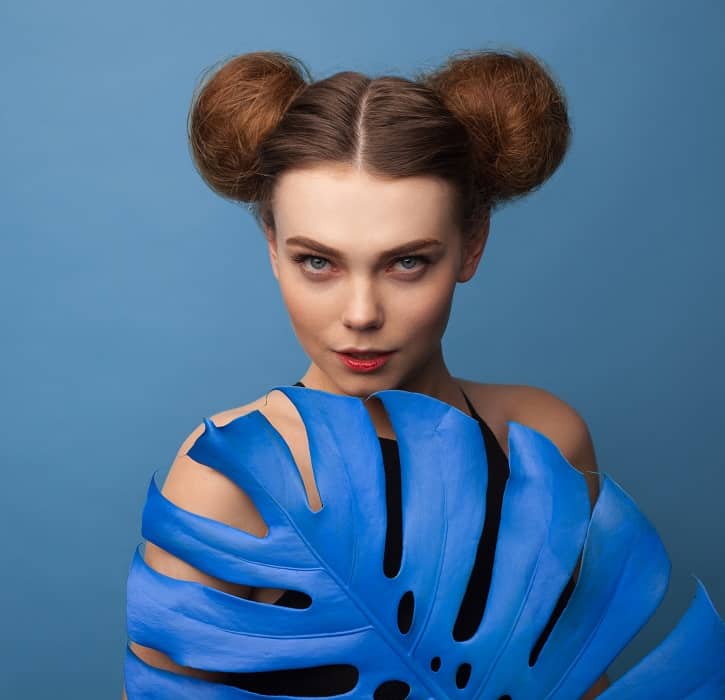 Thick hair does looks amazing when it's tamed into an updo. Try these jumbo space buns separated by a center part. Seal with hairspray to banish frizz and you're off on your day.
24. Women over 60 With Straight Hair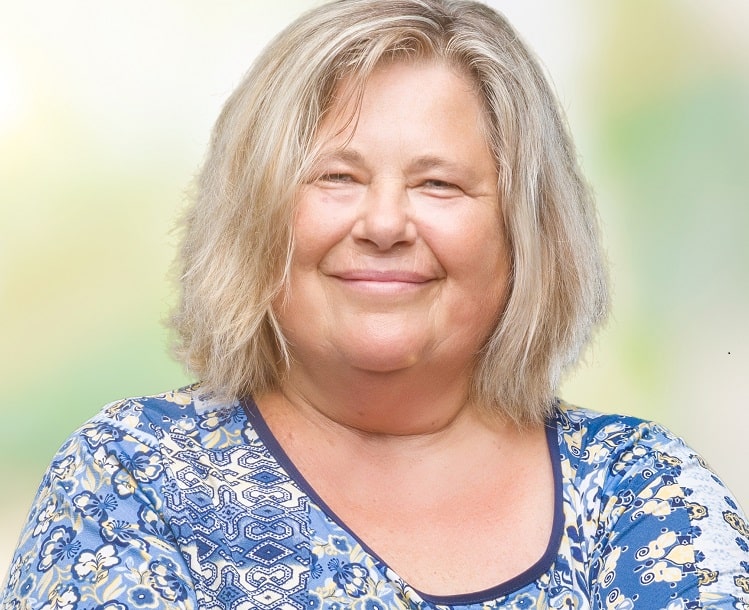 If you're a woman over 60 and want something more age-appropriate, a layered side-parted haircut is just for you. If your hair is frizzy at the ends, straighten it for smoothness.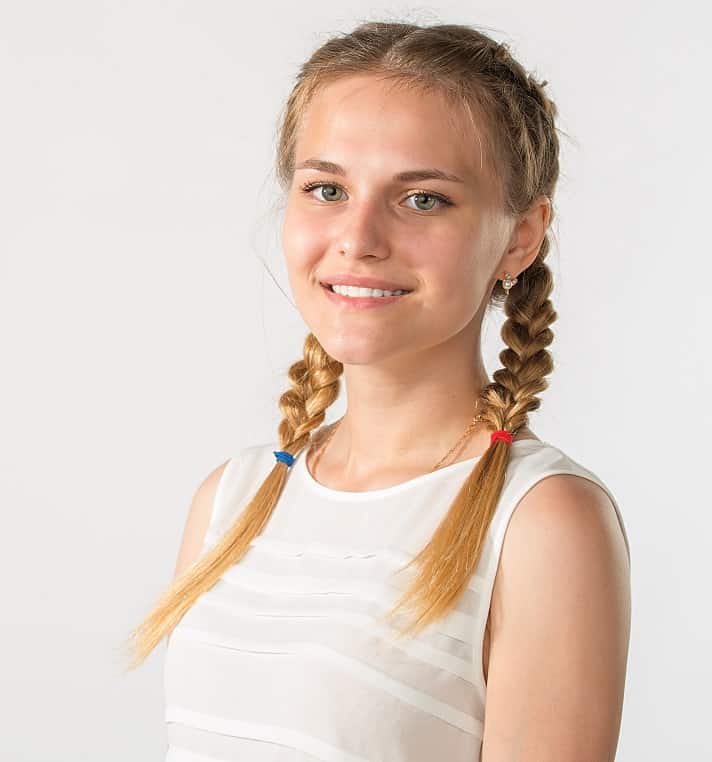 Has it been awhile since you've tried two low braids (pigtails)? Make the look more sophisticated on your straight hair by not braiding all the way to ends.
Related Hairstyles:
All of these hairstyles for straight hair are easy to put together and will go miles toward making your daily look updated. Just remember if you're going to be using a flat iron regularly, use a protective styling spray.