Shocked to hear the 'layered hair' term for men's hair? Yes, men are rocking layered hair nowadays. There are various types of layered hair; short, medium or long which is suitable for every face shape.
Men's Layered Haircut Ideas
Layered hair gives a voluminous vibe which makes the thin hair look thicker. So, if you're thinking of having a layered haircut, then you're in the right place.
Here, we've collected a list of the best 40 layered haircuts for men to inspire you!
1. Medium Layered Hair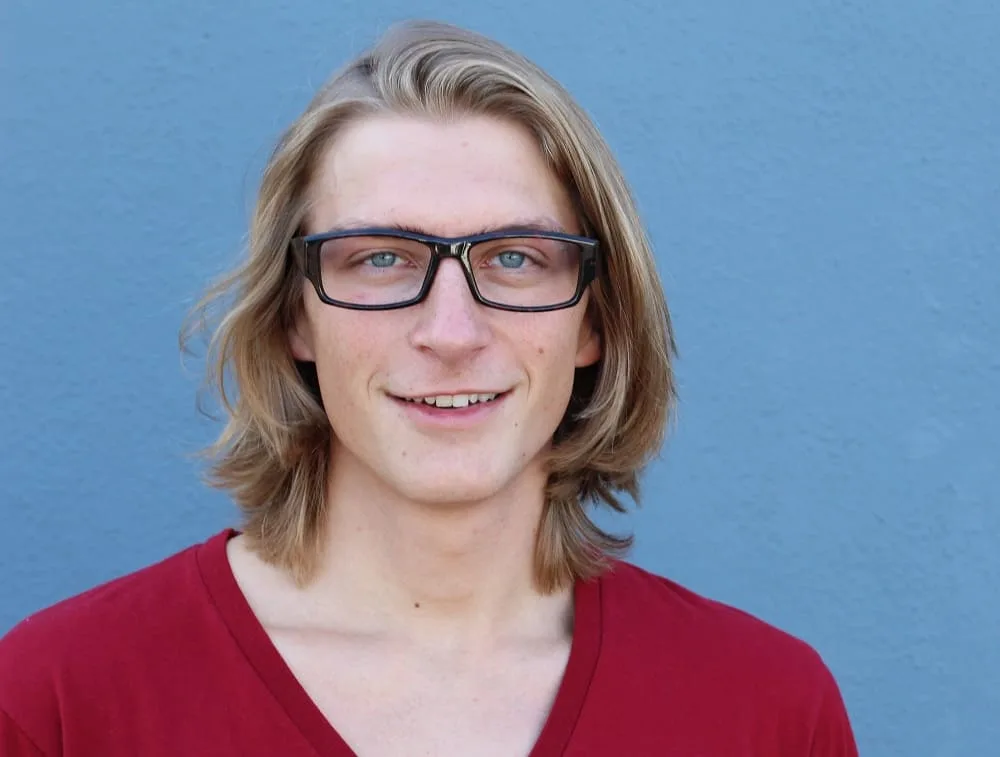 To pull off this hairstyle, you will need to create a beautiful transition using layers. The longer top hair should reach the jawline while the strands underneath must be layered, matching the shoulder line. If you wear glasses, this hairstyle will create a beautiful contour for your face.
2. Messy Wavy Top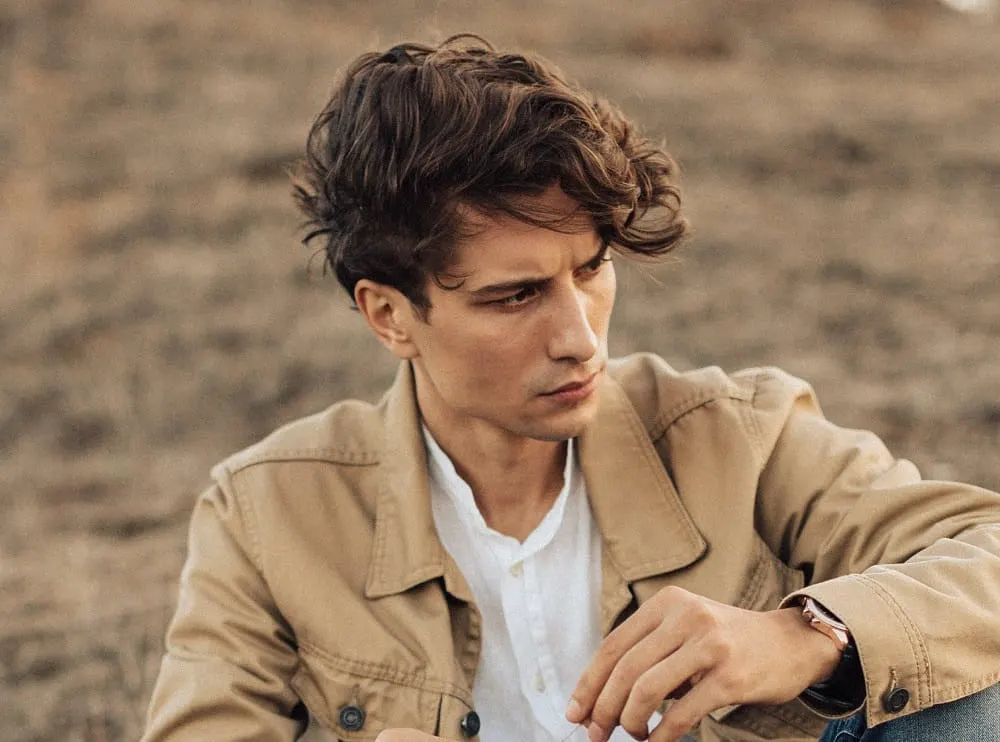 This layered hairstyle features short laterals and back. The transition toward the top is seamless and allows you to grow your crown hair and style it messily. Swoop the whole piece to one side and build more volume. This practice will draw all the attention to your waves.
3. Ultra Long Hair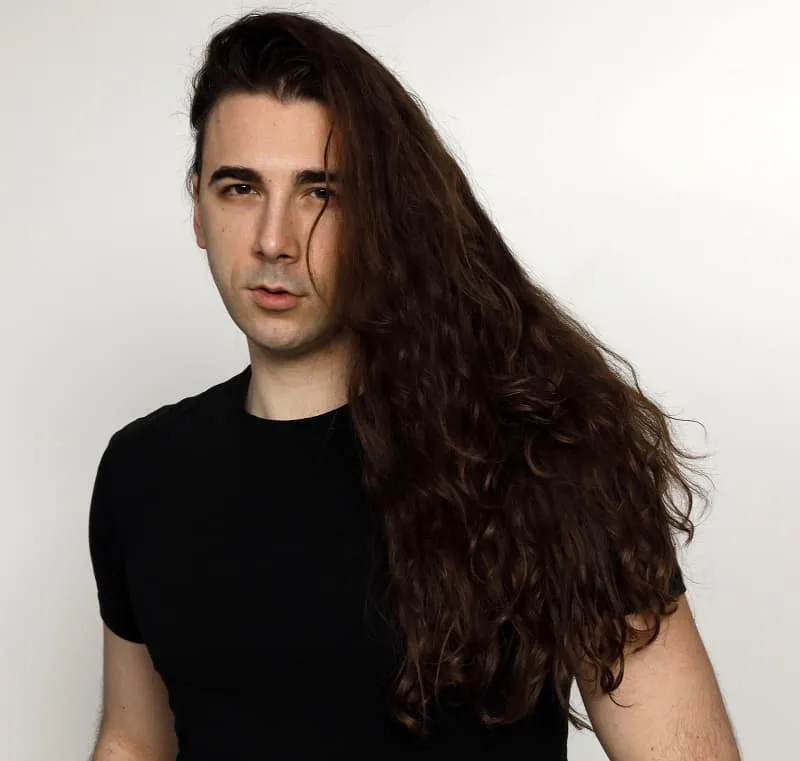 First of all, we need to applaud you for your dedication to growing your hair this long. You should build some layers to give it a shape, especially if your locks are curly. Because of the weight of your mane, the texture of your hair will be more pronounced at the ends.
4. Red Hairstyle with Undercut
This hairstyle is so bold and a great inspiration for those who want a layered hairdo that is out of the ordinary. To recreate it, maintain the crown hair longer and go for a short trim for the sides and back. This way, you will style a great contrast between the long strands and the undercut.
5. Layered Curls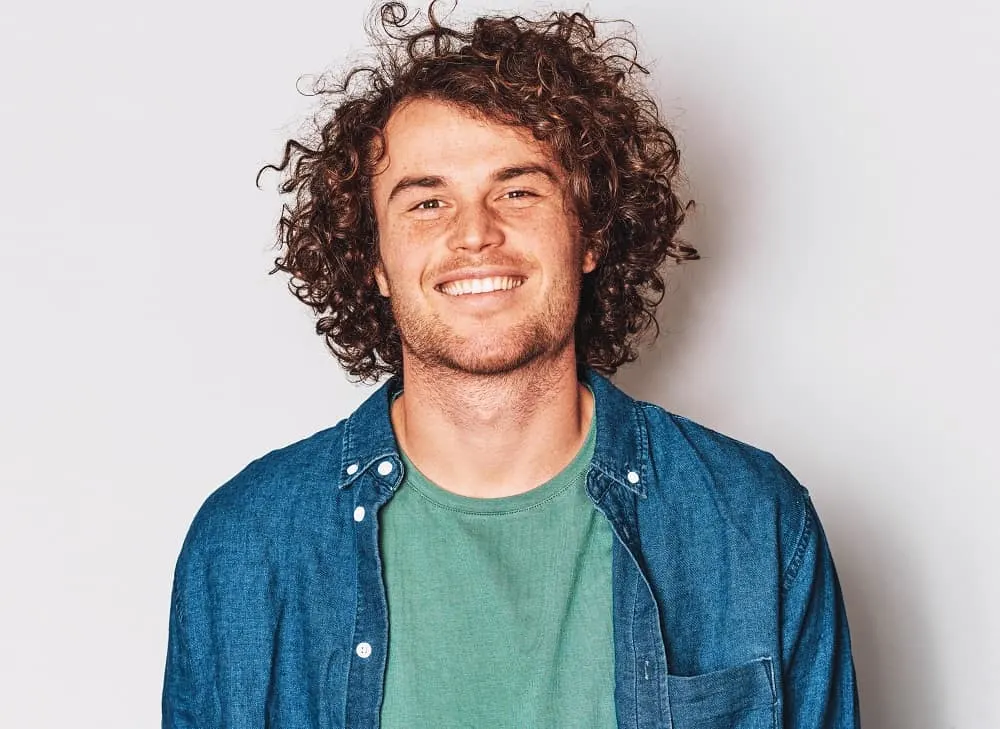 When you have such curly hair, you need a low-maintenance, cool hairstyle that doesn't require too much of your attention. You should definitely consider a medium layered hairstyle because it also gives your curls bounce.
6. Messy Layers with Undercut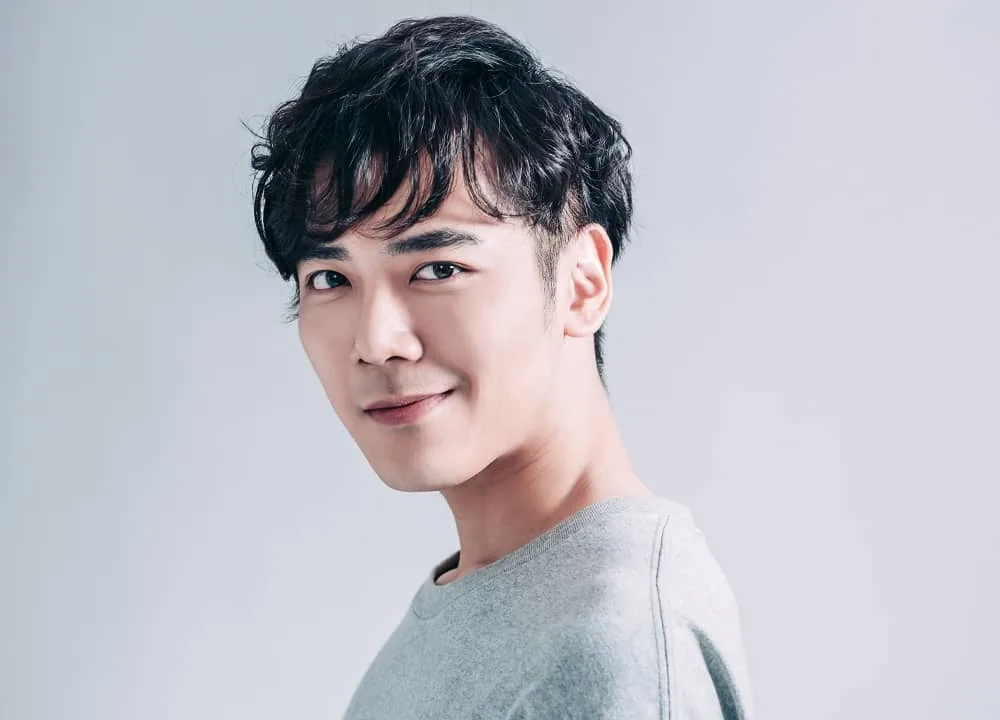 Asian layered hairstyles for medium hair are most of the times variations of a bowl cut. The hairdo features a longer top and bangs that are messily spread on the forehead. The undercut is visible only if you swipe all of your hair to one side.
7. One-Sided Curls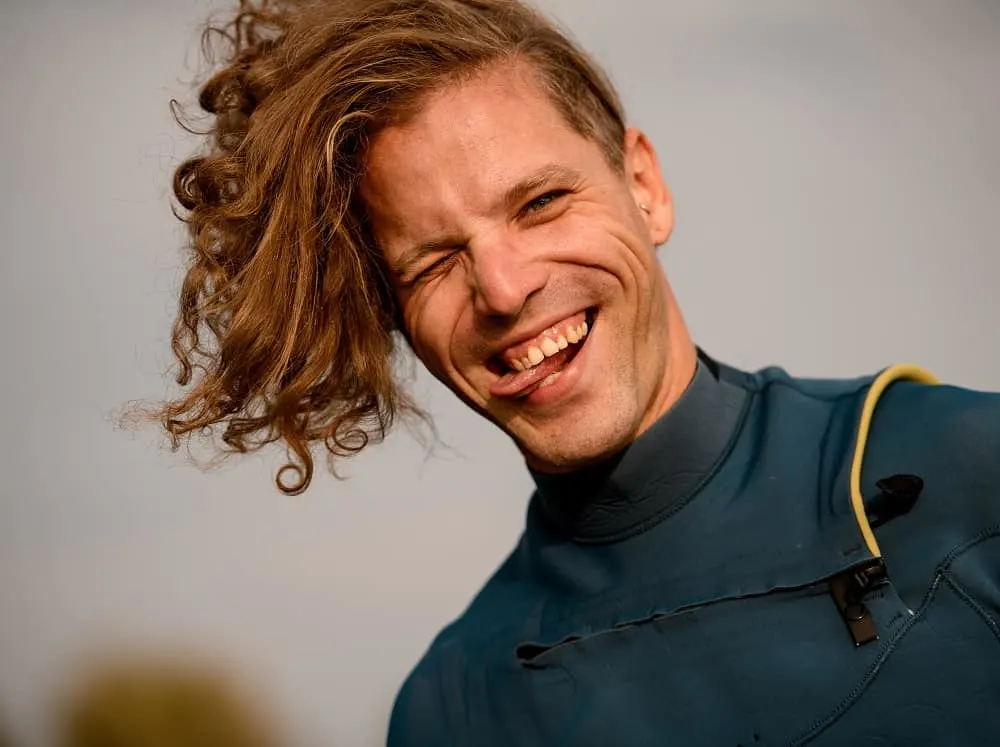 This hairstyle resembles a faux mohawk haircut. The top is layered and curly and swept to the side. The laterals are trimmed, creating that gorgeous contrast and emphasizing the crown area. One of the perks of this hairdo is that most of the time, it requires minimal styling. It is ideal for guys who want a low-maintenance hairdo.
8. Messy Blonde Locks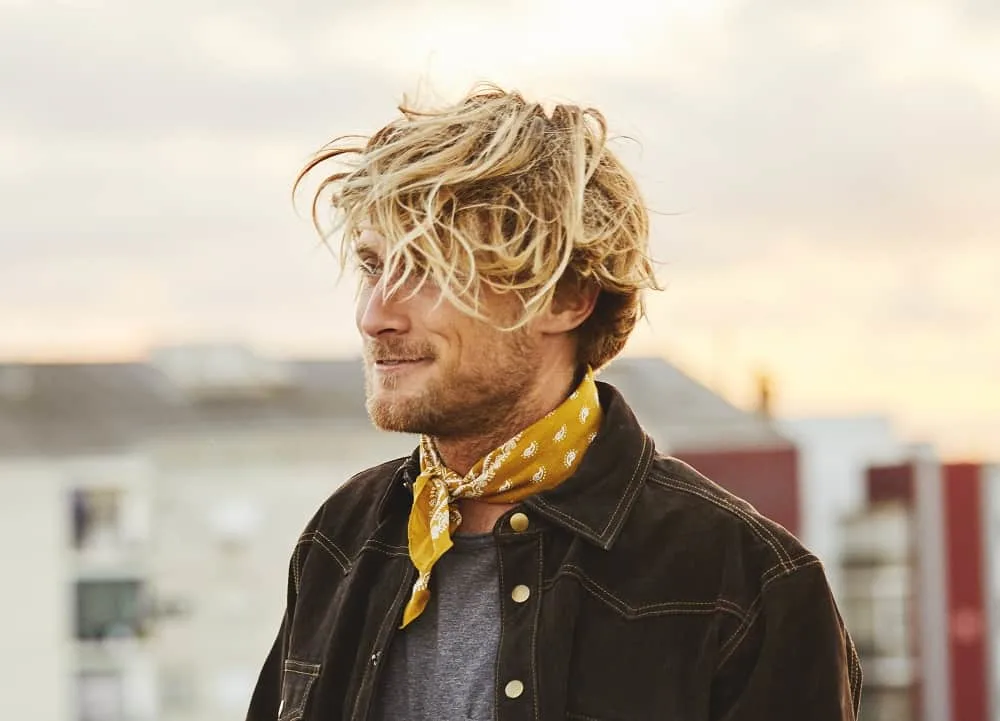 To recreate this messy gorgeous look, you first need to set the length of your hair, layer it, and blend blonde highlights that are close to your natural hair color. Your hairstyle will have dimension and depth, and you can messily arrange it by touseling your strands with your finger.
9. Comb Over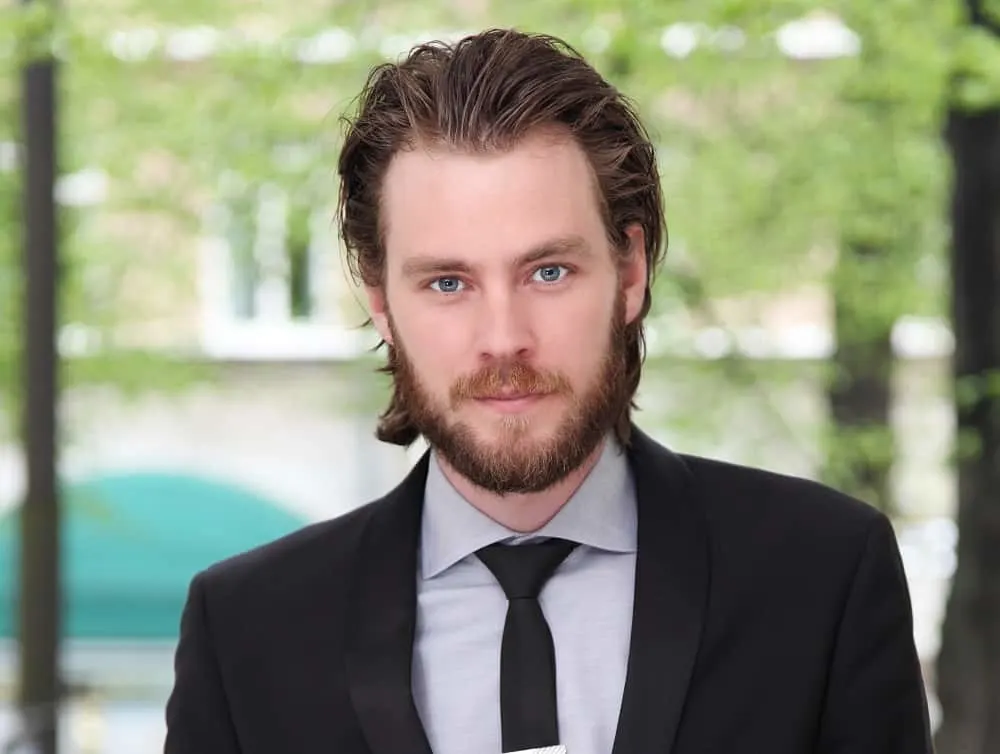 The comb-over is a hairstyle that many guys with medium long hair use when they want an elegant appearance. The hairdo will make you look professional, and cool, and it fabulously works with the beard and the mustache.
10. Curtain Bangs
You will need to create layers for your back, top, and bangs for this hairstyle. Section the fringe in the middle or do a side part. Don't worry, both approaches will suit this hairstyle. If you want a manly look, go for a thick beard and mustache.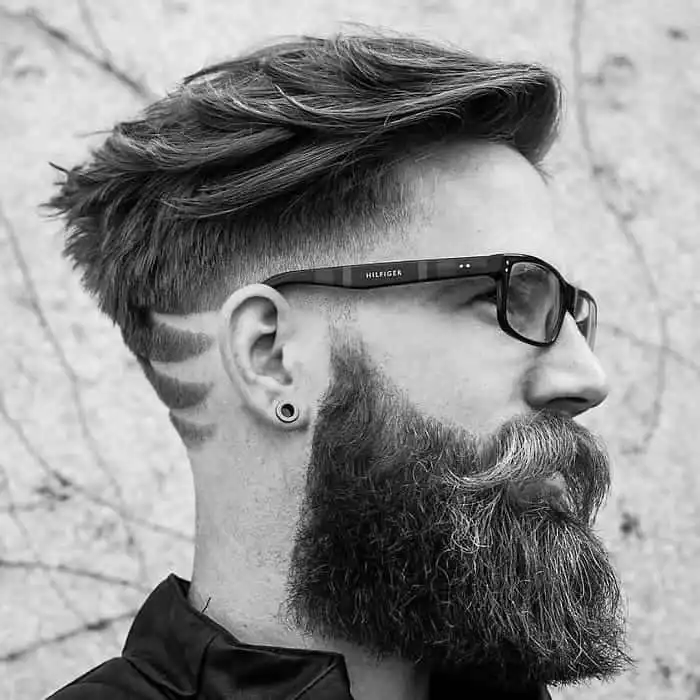 This men's layered hairstyle effortlessly combines the playfulness of the layered hair with the intensity and the ruggedness of the faux hawk fade.
As a result, together, you have a winning combination. It is striking, convenient and extremely modern both in terms of look and the overall care routine for it. It is the type of style that exudes absolute confidence and machismo.
12. Textured Top with Shaved Lines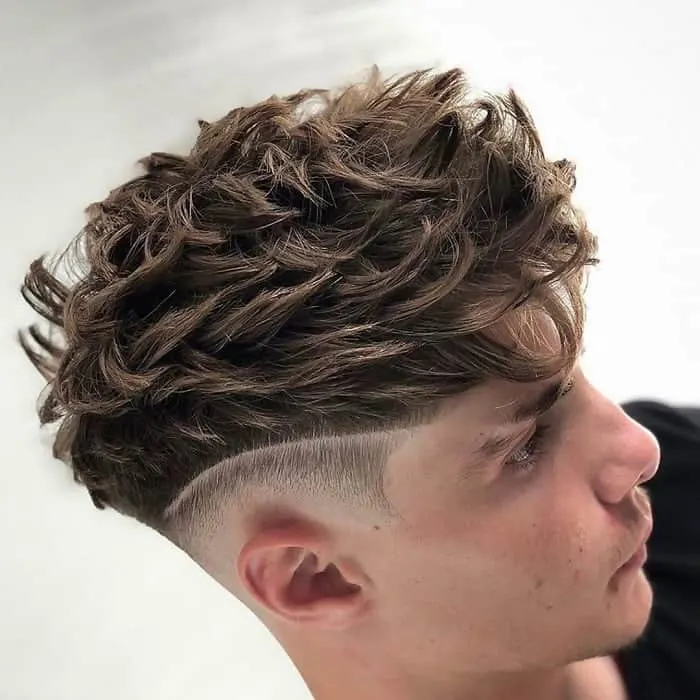 This layered hair is all about combining style with convenience. The textured layered style is limited to the top, and the rest of the head has a clean sharp faded undercut. This combines style with convenience brilliantly bringing forth a stunning combination.
In this short-layered hairstyle for men, the hair is cut short and constricted to a quiff. That makes the whole style a lot more compact and takes away some of the casual and not so formal element about it.
It makes it way sleeker and more appropriate for formal and corporate circles. This lends a striking creative charm to the hair.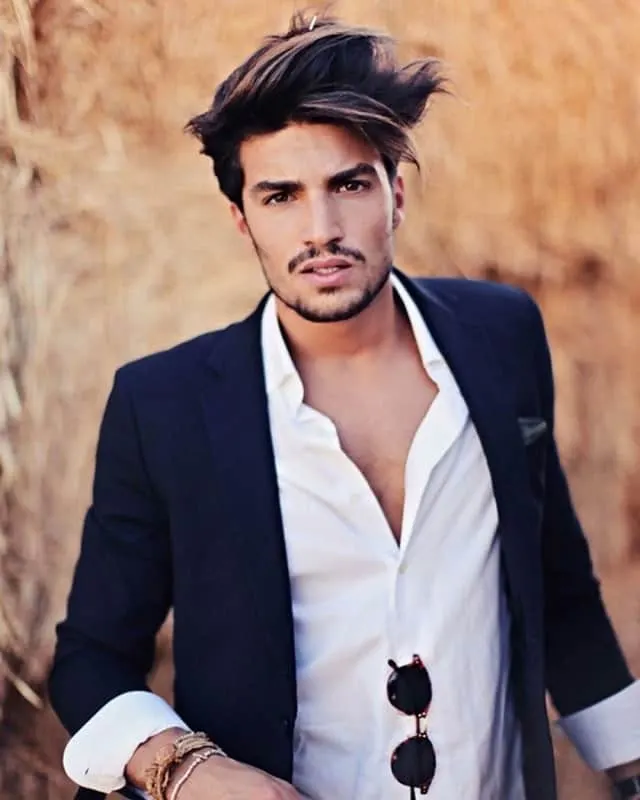 This is an extremely playful and sensuously styled hairstyle for men but at the same time, it has a strikingly intense appeal about it. The golden highlights further accentuate the layers and make them stand out. This gives a dual color tone quality to the whole hair.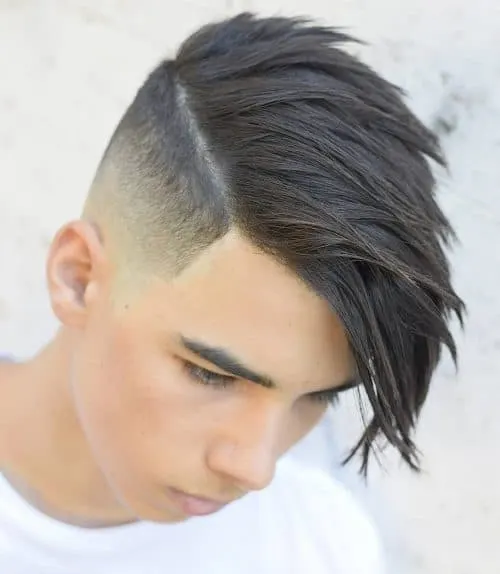 But what happens when you gather the layers together in a comb-over style using styling products. They get a distinctly modern new look, and the razor fade accentuates the playful appeal of the layered hair even more.
All in all, you have a style that is modern, intense and convenient. The blonde shade of the hair beautifully complements the skin tone.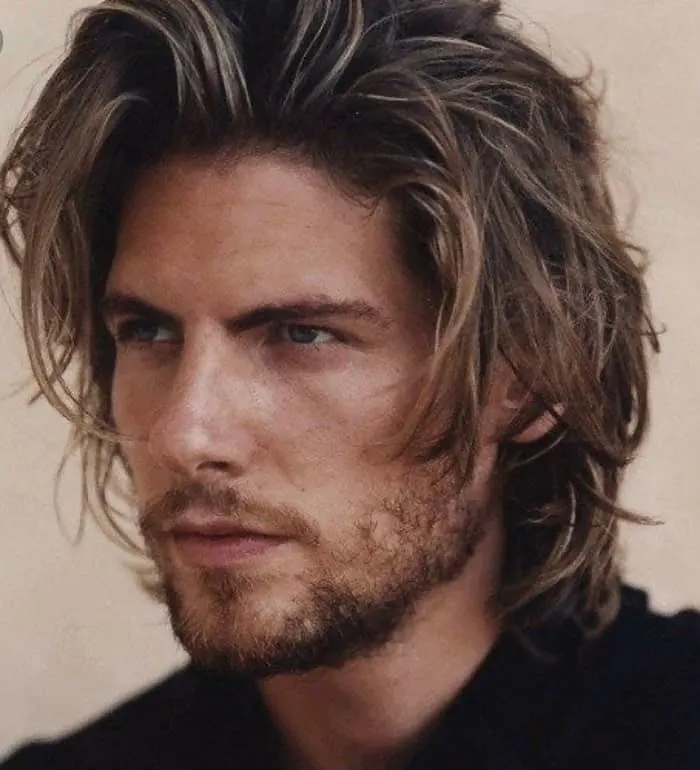 Messy layered hair has always been popular. In this, men's layered hairstyles, the tousled shag is celebrated in one of its most natural and non-interfering styles. The hair here is practically falling the way it generally does and that creates a stunning and understated appeal, which is hard to ignore. This is what cool styling is all about.
17. Short Corporate Layer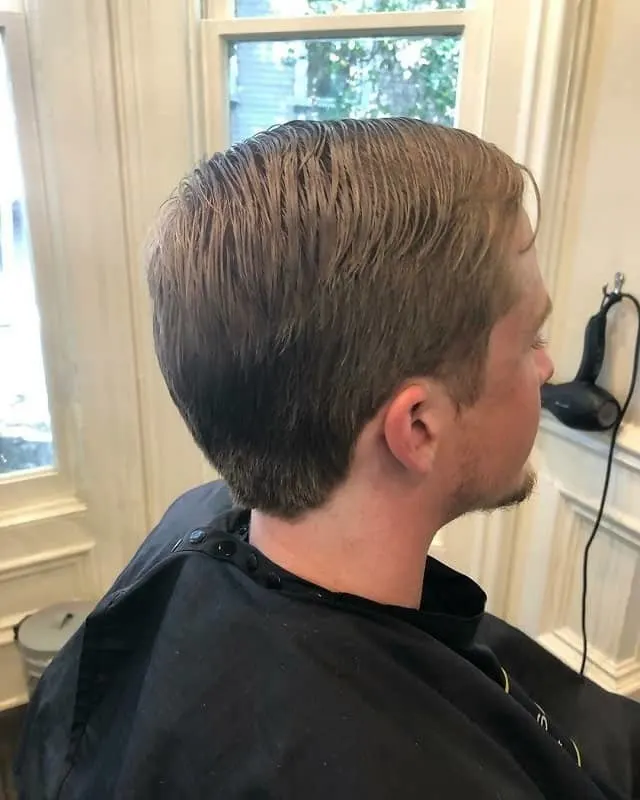 This haircut for men with layers sticks to the convention. There is nothing striking about it. The hair is cut into really short layers and they are all arranged in a way that you get a neat, well-arranged look. Whether you are a successful businessman or an upwardly mobile corporate, this style will enhance your personality in a meaningful way.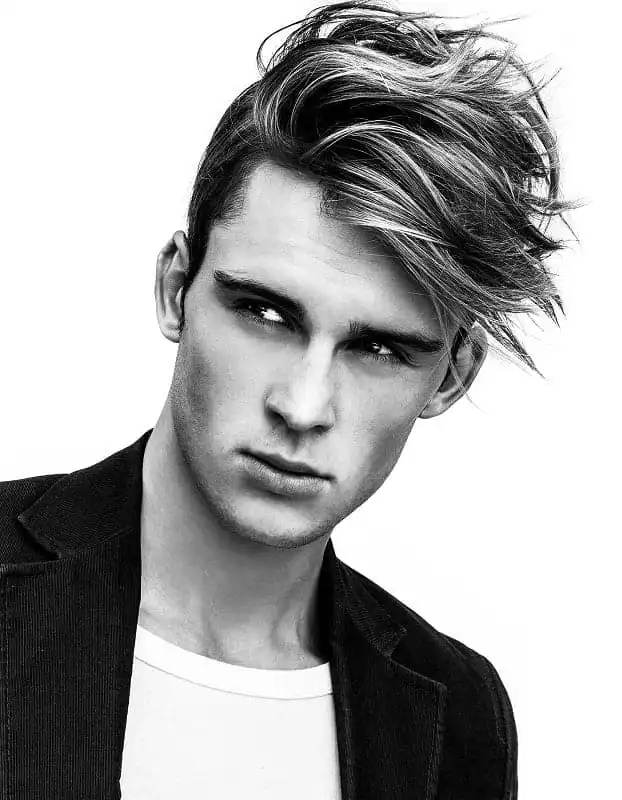 This is another prim and short style of layered hair. In this layered haircut for men, the layers are much shorter at the back, almost giving the impression of an undercut.
As a result, they contrast brilliantly with the longer ones in front. Whether you gel them and style as a slick back hair or brush them to one side, they continue to look stunning and appealing every time.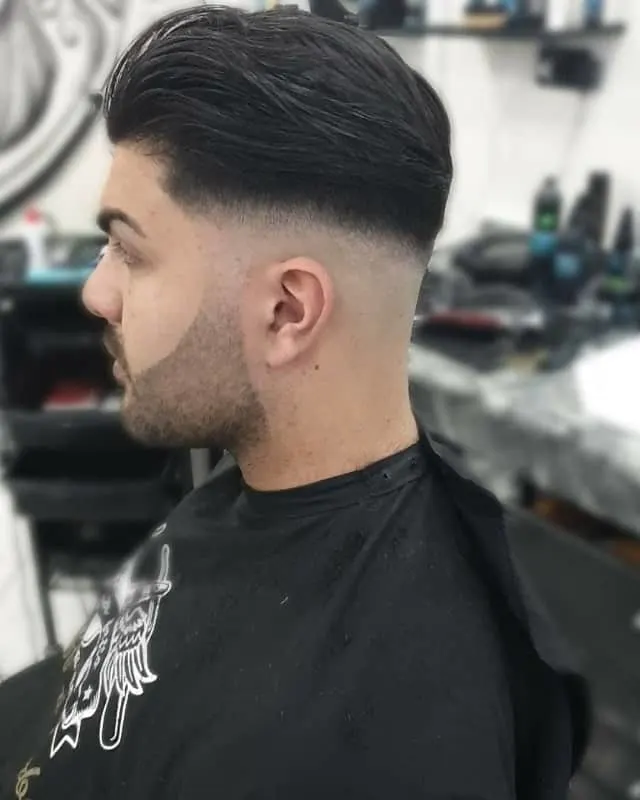 This is another cool variant of the style for men with layered hair. The top is layered and brushed back, but the fade beneath makes it a lot more versatile and flexible style. It is the kind of style that will always guarantee attention and appreciation. It highlights a free-flowing, casual style that is invariably cool and convenient too.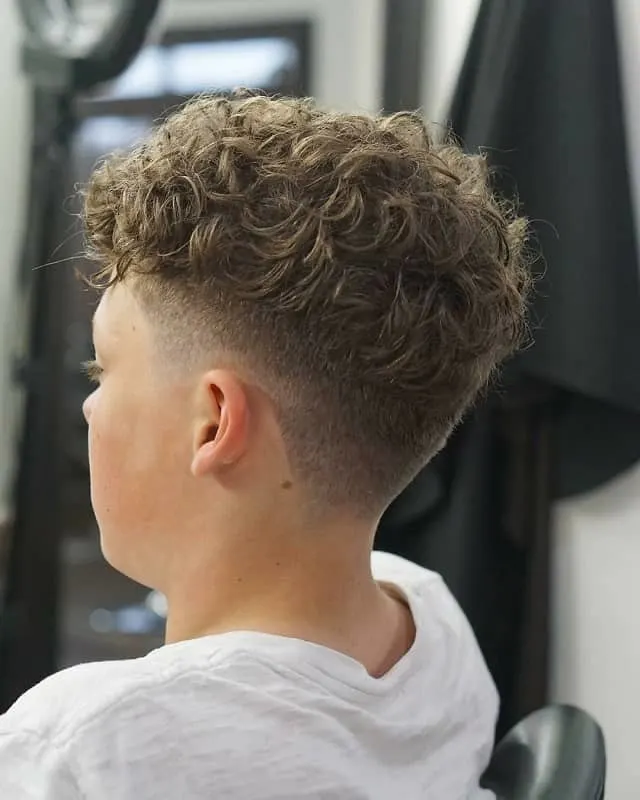 In case you thought that layered haircuts for men are only for those with straight hair, think again. This layered style celebrates the naturally curly top in a striking manner. The fade underneath almost copies a faux hawk fade and creates a stunning and striking look that is hard to ignore.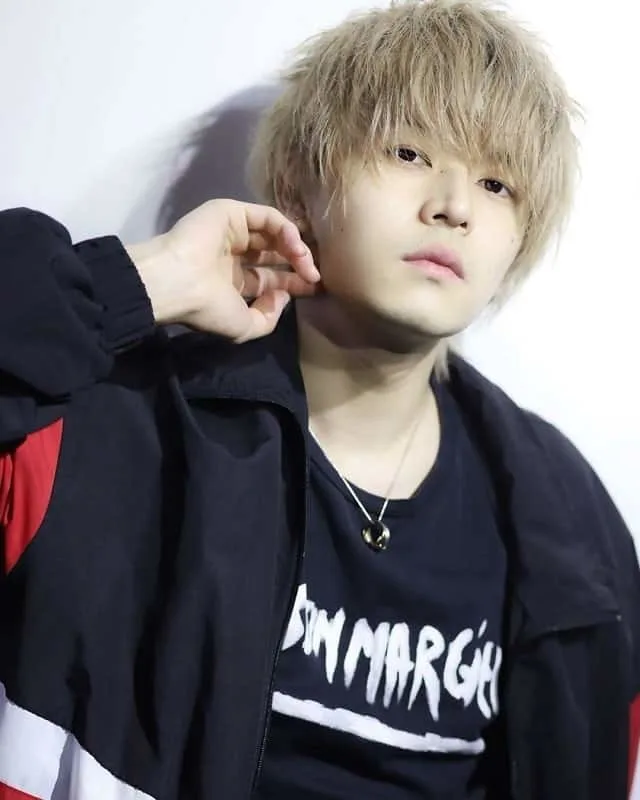 If you are to list the most popular layered hairstyles for men, this one figures prominently. It is messy yet manageable, cool, classy and stylish to the last extent.
This is the kind of hairstyle that also has an esoteric and eccentric element about it. It highlights a subtly strong under cool attitude. You are literally wearing your attitude with this style.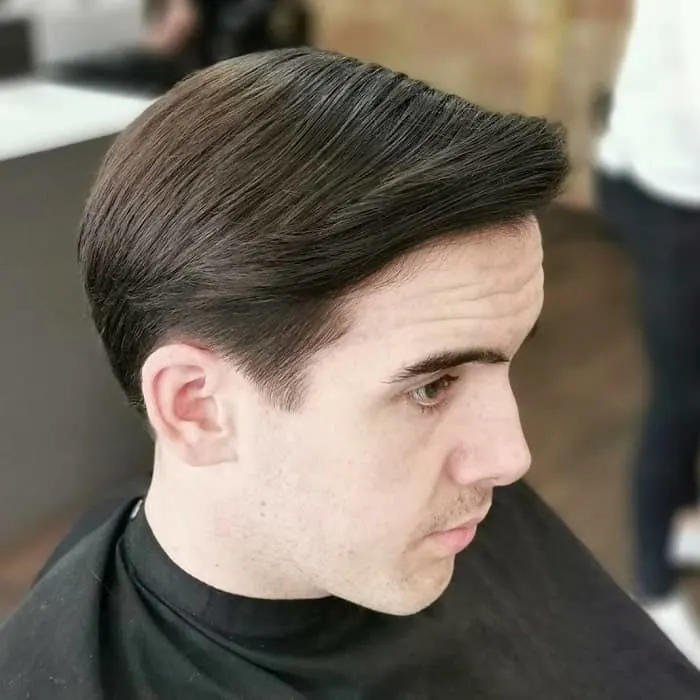 This is another conventional and common men's layered hairstyle. The different layers are all arranged together and brushed back neatly. The result is you get a prim, proper and strikingly sober hairstyle.
It is not just cool in terms of looks but extremely convenient too. When you pair it with a thin mustache or a beard line, it also adds a certain degree of maturity to the face.
23. Layered Fohawk with Drop Fade
The fohawk is a stunning hairstyle on its own but when you combine it with a layered top, it brings about a striking and terribly stylish hairstyle. The best part about this short hairdo for men with layered hair is that it can be worn both for a formal and an informal occasion.
You can also pair it with a beard if you like to add a couple of years to your face. Otherwise, this is a rather youthful and vibrant hairstyle for men.
24. Layered Taper with Hard Part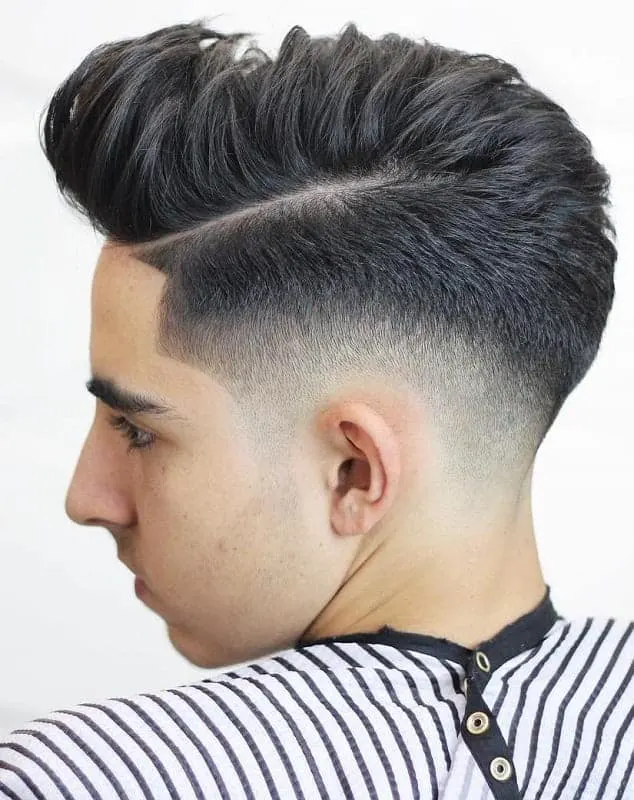 The layered hair is brilliantly combined with a hard parting and a bald taper to bring out an exotic and exciting new cut. It is a flexible and versatile cut that is also extremely easy to maintain and grow. But you need to remember to maintain the fade regularly. If the hair starts growing bigger on the sides, it becomes more like an undercut.
Long and layered hairstyles for men is almost like a match made in heaven. It is cool and stylish, and the balayage strands further add an under stylish note to the whole hairdo. This is the kind of style that will look good both open or tied up depending upon your convenience.
Some More Attractive Layered Hairstyles for Men