There is something so appealing and attractive about these Arab beards that one can hardly resist them. Arab men are popular worldwide for their beards which have a distinguished charm about them that the rest of the world loves. Here is all that you need to know about Arabic beard styles.
What is an Arab Beard?
An Arab beard is basically a beard style which Arab men must grow when they are of age. They can go for any style that they want but there are certain things which they have to make sure that their beard has. They focus so much on growing beards because it is a part of both their religion and their culture. The Arabs have experimented with many beard styles over the centuries and all of them have been so cool that you can try any one of them even today.
Arabs keep a light mustache with their beards usually and sometimes they just completely shave them off. However, a beard is always there on their faces. Usually, it is a full beard, but sometimes the Arabs like to play with sleek and sharp beard styles too.
Amazing Arabic Beard Styles
There are so many Arab beard styles on the internet now and it is hard to choose one of them, but here are some of the best ones out of those. Go through them and see which one catches your eye the most.
1. Goatee with Thick Angular Beard
This is classic Arab bearded look with a small goatee at the underside of your lip and the thicker beard grows along the sides of your jawline. The beard is well faded and angular at all the right places which make up for an impressive beard style.
The rough and tough Arab men love long rough beards when they are out there in the Arab gatherings. This one is particularly a favorite of middle-aged Arab men who do not want a very showy or flashy beard.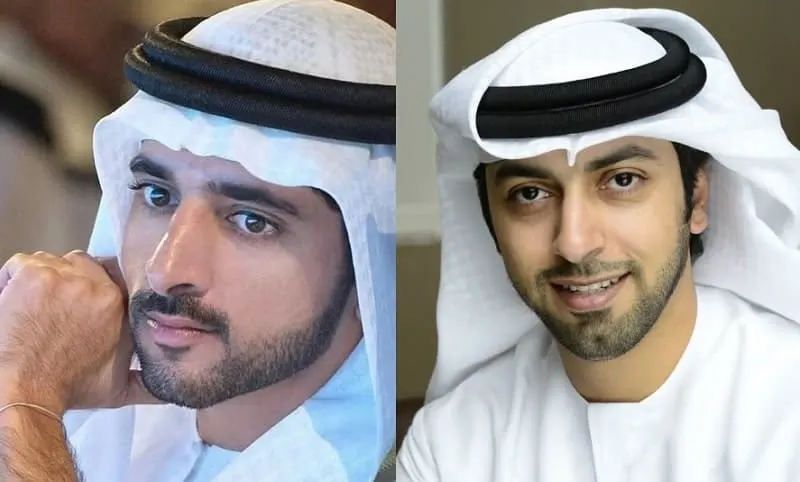 This faded short beard is all that you need to bring out the Arabic beard charm that you want on your face. This is more of a grown stubble which is sure to make you look amazingly appealing.
4. Medium Length Thick Beard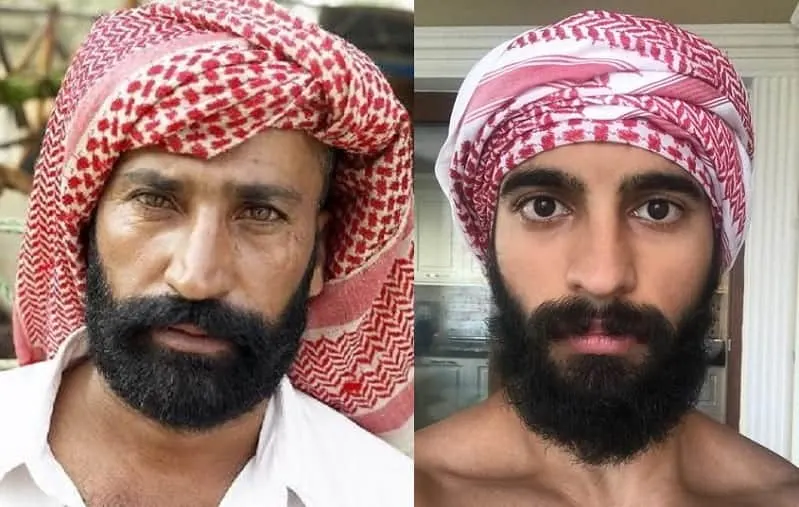 This is a very common beard style among Arabs who love to keep things simple and low profile. The thick mustache is something that you do not see on most Arabs, but it goes perfectly with this beard style.
Arab beards have such a great versatility in them that you can easily find one that suits your liking the most. This Amish look is great for you if you are not up for a sleek and intense look.
6. Classic Arab Beard with Sideburns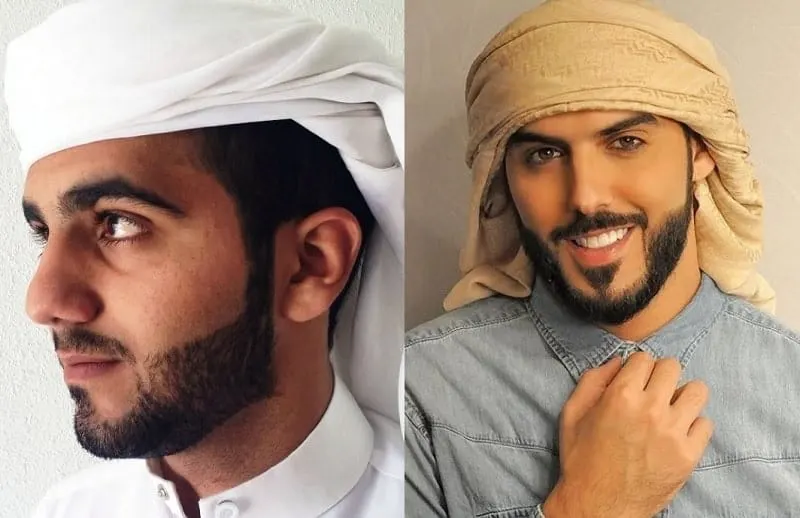 This Arab men's beard style is seen quite often on the Arab fashion magazines since it has a very masculine charm to it. The beard is well proportioned and the sideburns are tapered to complete it.
This medium corporate Arabic beard style is great for people who like to appear formal and friendly all the time. The beard is slightly tapered to give you a polished vibe.
These exquisite Arab beards are all that you need to look absolutely appealing this season. So don't forget to get a beard style update with one of these!