Sideburn style has had a lot of turns over the years. There was an era when people just couldn't have enough of the hairstyle. But the trend seemed to have reduced in the past few years. In trend or not, sideburn is a style that men can rock with any look.
Successfully pulling off a sideburn style mainly depends on the length of your hair. Here are a few tips, tricks, and styles to rock the sideburn this season.
How Often Should Sideburns Be Trimmed?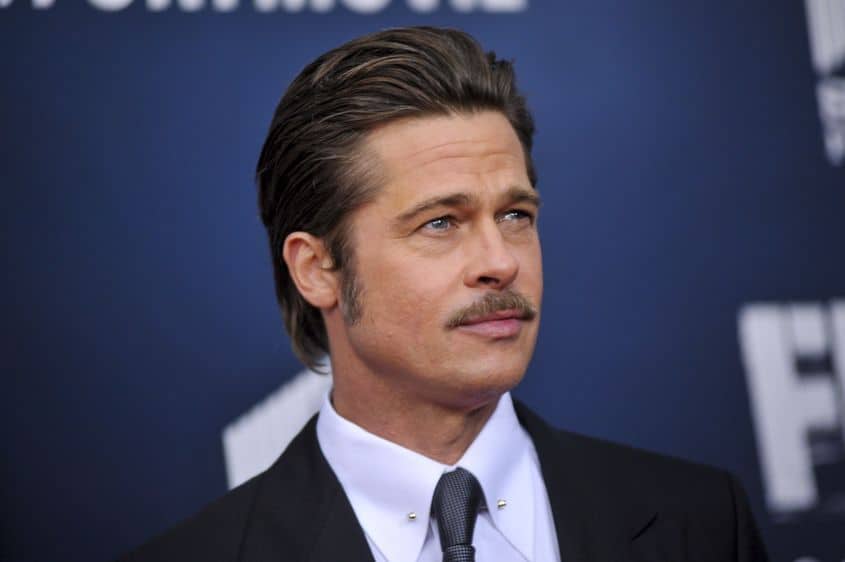 Sideburns should ideally be trimmed when they begin looking puffy. Since they are very easy to mess up, ask a barber to trim them in a way that you get more time between cuts and are not forced to do it at home which might result in you messing it up.
Best Sideburn Hairstyles for Men
Try out these classic sideburn styles that every man should wear at least once for a punk or vintage look.
1. L Shaped Sideburns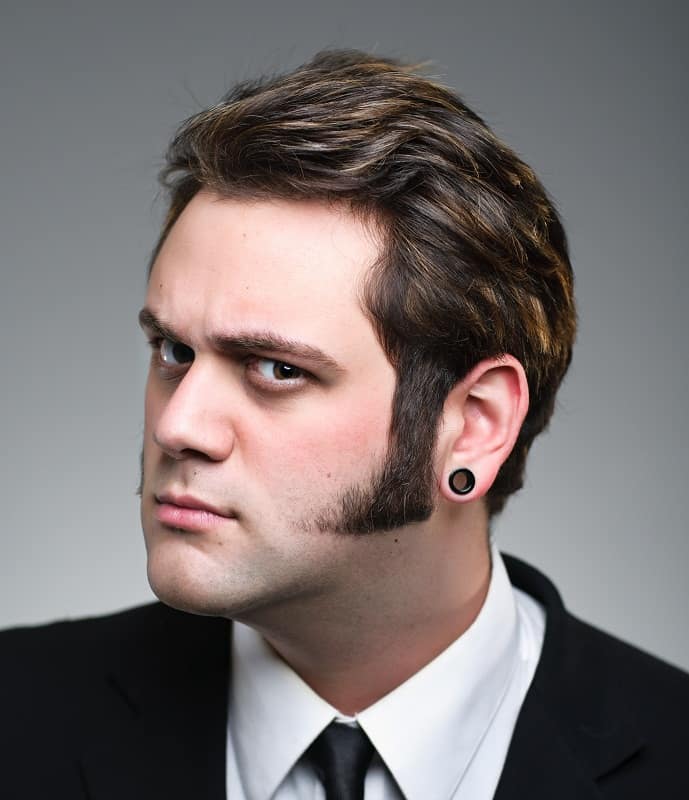 These thick sideburns with long top hairstyle look amazing, especially thanks to those blonde highlights. The sideburns have an L shape and can transform you into a badass guy.
2. Sideburns for Afro Hair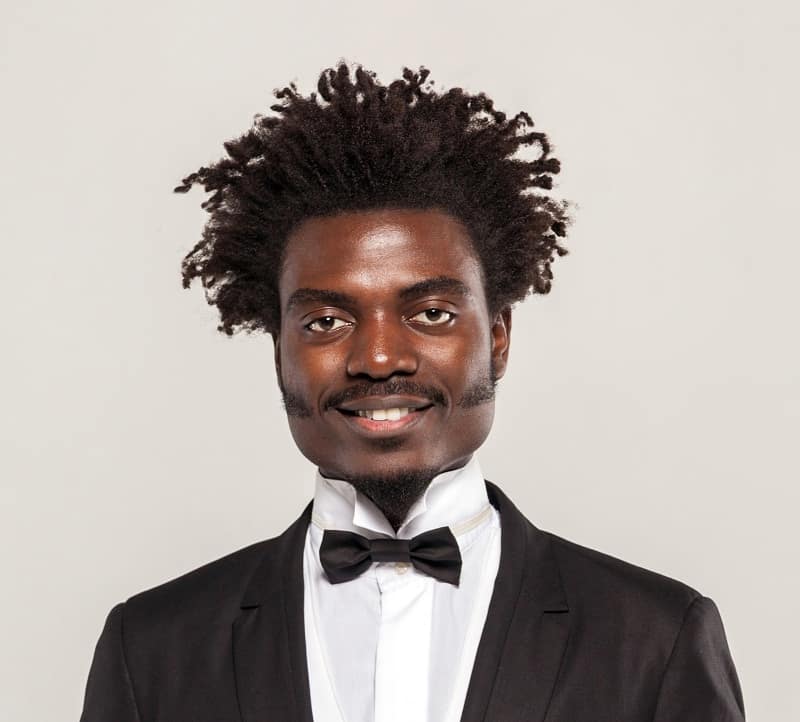 When you have Afro hair, there are so many options out there. But if you want a retro crazy look, this sharp sideburn hairstyle is a great match for black men. Petite goatees and short mustaches will look fabulous on you and will complete your look.
3. Vintage Hairstyle
If you love 70s hairstyles with sideburns, you need to grow your hair and toss the bangs on one side. As for the sideburns, make them blend with your facial hair and give them a squared shape. Also, your mustache should be eye-popping.
4. Ginger Sideburns
If you have ginger hair, be proud of it and frame your face with a short hairstyle with red sideburns. They will give you a retro appearance and make your eyes glow.
5. James Dean Sideburns
Short sideburns look so hot if combined with messy hair. Create a wavy quiff and slightly comb it over. Use hair gel to maintain it up and to define those waves better.
6. Extended Sideburns
A short hairstyle with sideburns is a great choice for men who want an unusual look. Define your jawline by keeping your sideburns long, transforming into a beard.
7. Rock and Roll Sideburns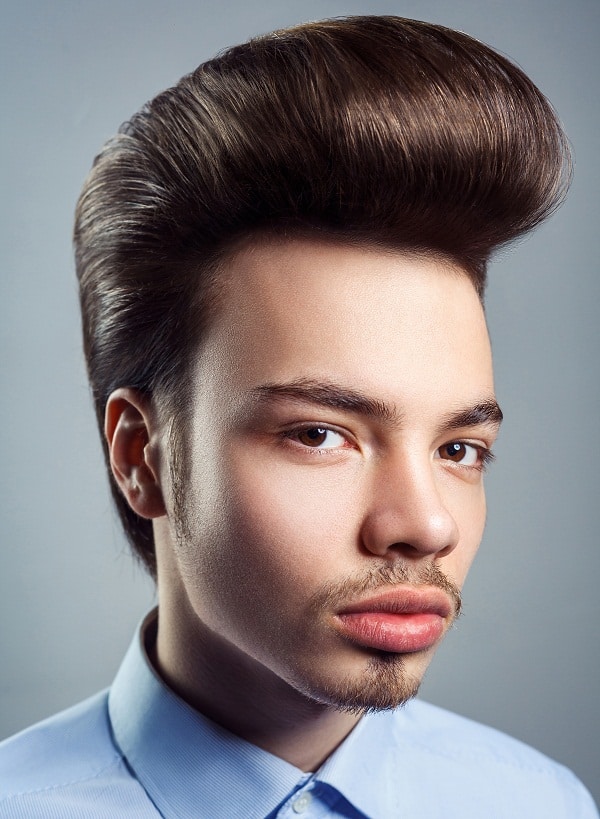 Elvis Presley is the king of rock and roll, and besides music, one of his legacies was this pompadour hairstyle with sideburns that men still adore wearing. Complete your appearance with a goatee, and you'll look like a superstar!
8. Thick Punk Sideburns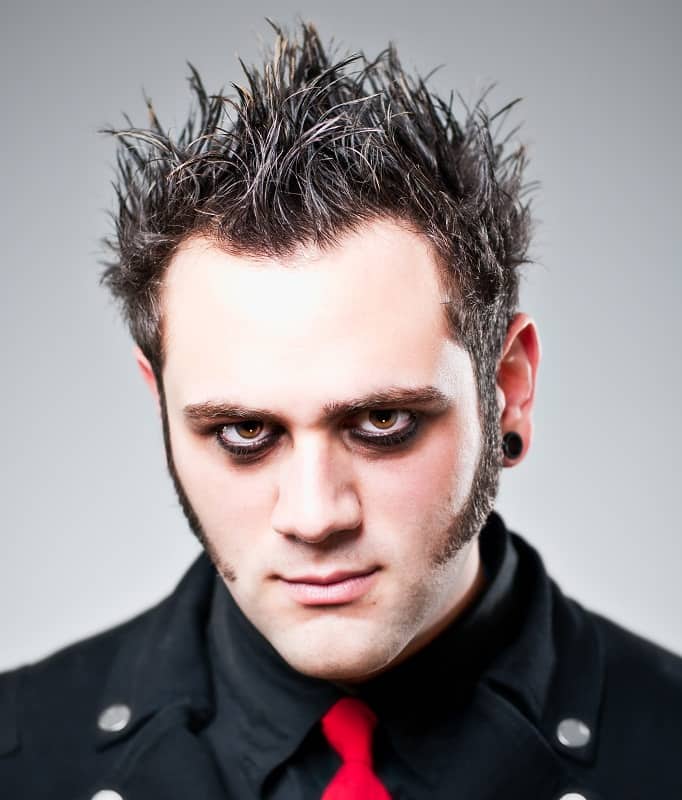 Inspired by Billie Joe Armstrong, frontman for Green Day, this hairstyle will suit any punk guy that wants to pull off a unique look with sideburn hair and beard. Style messy spikes and wear dark eyeliner to resemble your idol.
9. Comb Over With Sideburns
A slick back hair with long sideburns will give you that old-school look inspired by the James Dean era. Keep them shortly trimmed and use quality hair gel products to create that perfect slicked-back hair.
10. The Wideburn
Shaped wider than a normal sideburn, the wideburn covers most of your cheek and runs from the top of your ear to a little higher than the end of your jaw.
Ideal for: If you have a rugged/patchy beard or a face with a broad jaw, the wideburn would be an ideal hairstyle for you that compliments both your broad jawline as well as a messy hairstyle.
How to style: This sideburn style can be accompanied with a light stubble or a fade around your chin and surrounding areas which will make it look a little sleeker and better groomed.
11. Cropped Top
This cropped top hairstyle will bring out a subtle and sober look in sideburn, making the face look defined.
Ideal for: If you have long but thinning hair, most of which is accumulated around the side of your head, leaving you with a smaller than usual hairline, the cropped top is a hairstyle best suited for you.
With hair growth that is faster in the back when compared to the front, this hairstyle would be ideal for people with a longer and narrower face and bigger ears.
How to style: Sit back, relax and stop worrying about the short hairline above your forehead for the cropped top will compensate for it all.
12. Sleek Streak
Complimenting the perfect jawline, this hairstyle will work wonders for guys with a defined face structure.
Ideal for: If you have thin hair with low density but still wish to rock a sideburn, the sleek streak would be the best hairstyle for you.
How to style: The sleek streak is a long and narrow streak of hair that runs from the top of your ear to the end of your jawline, getting narrower as it goes lower.
The sharp edges of the sideburns combined with spiky or messy hair are definitely going to stand out in a crowd. Stop worrying about the density and flaunt those mutton chops like they were always meant for you!
13. The Chops
If you are a fan of Jack Black or Jemaine Clement, you definitely know this sideburn style.
Ideal for: This hairstyle would be ideal for you when combined with a slight stubble or long and messy hair.
How to style: The chops is a thick bush of hair on either side of your cheek, which is guaranteed to complement your face if you are chubby. Go ahead, rock those sideburns as you own them with the chops.
14. Thunderwave
Approved by the star lord from Guardians of the Galaxy, the thunderwave is a not-so-common sideburn hairstyle that has been often flaunted by celebrities like Chris Pratt.
Ideal for: If you have a medium sized wavy hairstyle, the thunderwave is the perfect hairstyle for you
How to style: A sideburn shaped like a lightning bolt, the thunderwave runs until the end of your ear and curves towards the mustache. This hairstyle can be complemented with a thick mustache and a decent stubble.
15. The Boomerang
Just as the name suggests, the boomerang is a sideburn style that curves at 90 degrees, just like a boomerang. Swing by the ladies and stand out in the crowd with this hairstyle.
Ideal for: For those of you who don't have much hair density but would still like to style it differently, this is the hairstyle you should opt for!
How to style: The boomerang is a thick bush of hair on either side of your cheek which runs down all the way to your jawline and curves towards your mustache and beard area. You can increase the intensity of this hairstyle by complementing it with a soul patch, a chinstrap beard, goatee or a French beard, whatever you think suits you best.
16. The Throwback
If you are or always have been a fan of the 1970s, this sideburn hairstyle is something you should definitely try.
Ideal for: For those with a square or a rectangular face and thin hair, this hairstyle works best.
How to style: With dense and well-groomed hair on the top when combined with a perfectly trimmed sideburn ending mid-ear, the throwback is guaranteed to give you a blast from the past.
You can complement The throwback with a thick mustache, making you look like a gentleman from a 70s movie or have a clean-shaven face and still manage to look classy. Celebrities like Hugh Jackman and Ben Affleck have often been seen rocking this hairstyle on the red carpet.
The spiky strip is one of the most common ideas of styling sideburn that you will come across.
Ideal for: This funky hairstyle is ideal for people with a small face, but fairly long and messy hair, the Strip will help you look more groomed and make your face look wider.
How to style: Being a simple yet classy hairstyle, this style looks best with both, a casual as well as formal attire. Sport this one without a worry with any outfit that you desire!
18. The Centaur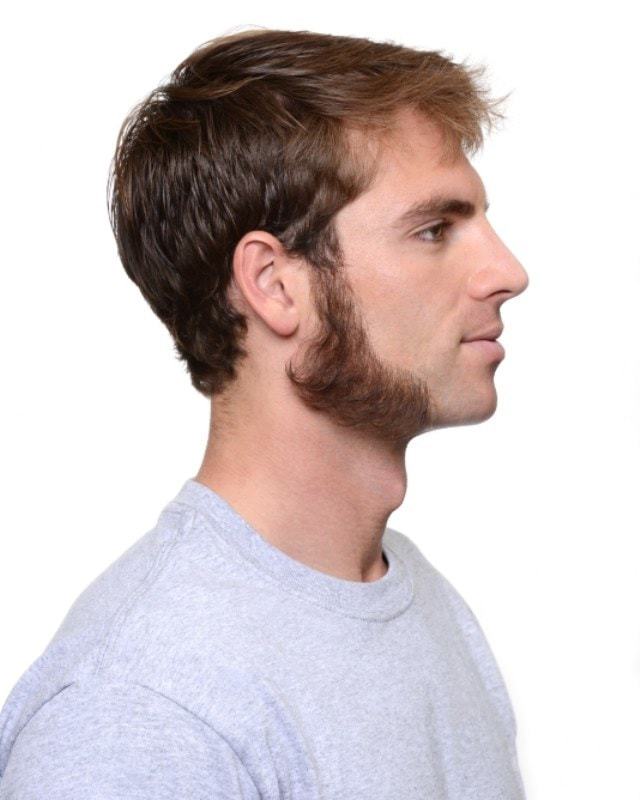 If you know a little about mythological creatures, you probably know what this is referring to.
Ideal for: This hairstyle would be considered ideal for people with pale skin and a thin but long facial structure or people with short, close-cropped hair.
How to style: Centaurs were half human half horse beings that rocked a fairly decent and thick sideburn which was partially wavy and ran from the beginning of your ear to the end of your jaw. This sideburn style would look best with a defined and trimmed beard.
19. Basic Style
The basic sideburn style is plain and the most common type of sideburn.
Ideal for: This hairstyle would be ideal if you had medium sized, partially straight hair with a square face and chiseled jawline.
How to style: This type of sideburn is easy to grow and easy to maintain and does not require a lot of care or grooming. Robert Pattison was seen sporting this hairstyle for his character Edward Cullen in The Twilight.
20. Strip
Elijah Wood is popularly known for the strip.
Ideal for: It is a common hairstyle that is sported by most men with close-cropped, short hair. This hairstyle will be ideal for you if you have a narrow, oval-shaped face with a long chin.
How to style: As the name suggests, the strip is a fairly thick line of hair that runs down the side of your face till the mid-ear or lower ear region. Sport this hairstyle with an elegant and sophisticated attire.
21. Twin Streaks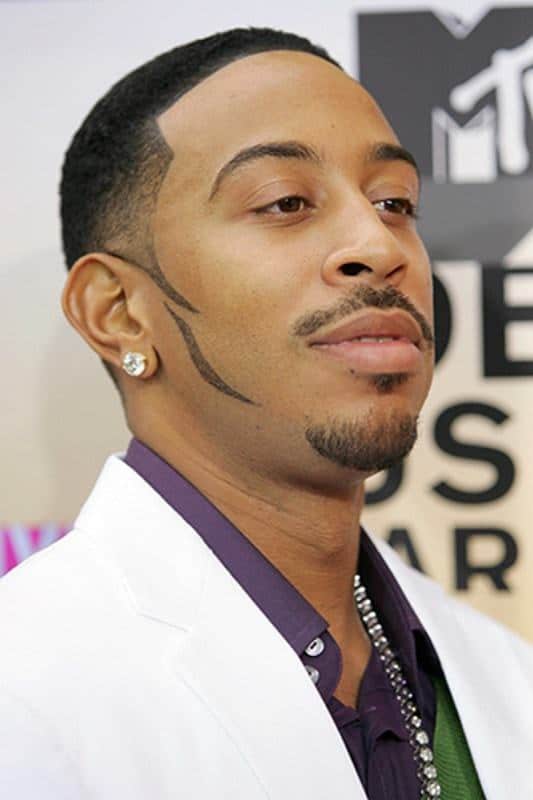 This sideburn hairstyle was popularized by rapper/actor Ludacris. The twin streaks is a conventional sideburn with a little twist.
Ideal for: Split in the middle, the twin Streaks would be ideal for a round face and short hair and can be complemented with a mustache and a goatee.
How to style: This stylish hairstyle would require regular visits to the barber just to make sure that the sides are maintained properly.