Being one of the most famous haircuts around the fashion industry, the comb over hairstyles is a combination of Line-up and fade haircuts which tend to give a clean and sharp look. A comb over hairstyle for Asian men is considered to be one of the versatile hairstyles that one can have.
Besides, Asian men can rock their look with any hairstyle whether it's a fade, undercut, top knot, man bun, side sweep or even comb-over. Their willingness to be outgoing and their fashion sense make them unique from the crowd.
Trendy Asian Men Comb Over Hairstyles
Comb over is a classy hairstyle for men around the world. It provides edgy and refined look. We have listed down 21 amazing comb over hairstyles for Asian men to get inspiration.
1. Undercut Comb over
A comb over with undercut has a contemporary take on men's hair trend. In this hairstyle, the sides are cropped very short whereas the hair on the top of the head is left long. This will give you a cool and edgy hairstyle. Comb your hair to one side in a classic iteration of the Asian comb over.
Polished fade comb over hairstyle gives an absolute gentleman look for Asian men. This look is perfect if you are going for formal parties or meeting. Generally, blonde guys will rock this sophisticated fade with comb over.
3. The Classic Comb Over
This Asian comb over hairstyle has an equal and similar length of hair on the top as well as on the sides. A good work of scissors is required to get the tapered cut on the sides and the back. The sides are cut for 1.5 inches in length and are gradually tapered towards the neck. It does not have sharp edges on the sides.
4. Razored Comb over with Pompadour
Pompadour is a style which has never been out of fashion. This hairstyle urges to combine your comb over fade haircut with a pompadour at the front. The sides are razored to create a bolder look. You can also try a light beard look with this hairstyle.
Have A Look at These Long Hairstyles for Asian Men
5.
6.
7.
8.
9.
10.
11.
12.
13.
14.
15.
16.
17.
18.
19.
20. Low Fade Comb Over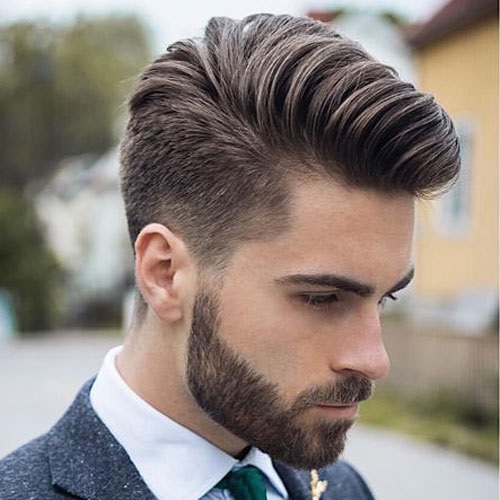 The high fade hairstyle gives you a more extreme and daring look whereas a low fade hairstyle creates a subtle look. It is always recommended to go with a medium fade in order to get a combination of the both. This Asian comb over hairstyle for men features faded sides with classic side swept hair. They are versatile and easy to pull off.
21. Short Comb Over Fade with Side Part
Being easy to maintain, the short comb over fade gives a spiky look to the hair in the front. The rest of the hair remains on the other side as side part. Using a hair gel to keep the comb over style intact is a good idea.
If you are ever confused which one to pick, try the comb over with part hairstyles to get the classy and trendy look of the year. These Asian comb over hairstyles go well with any hair texture and suits your face.