Asian men have natural straight and thick hair texture which makes it easier to style them. However, choosing the best hairstyle to suit oneself is a tough task. Especially when you have tons of options to choose from.
Worry not for we bring to you the complete catalog of amazing Asian haircuts for men. So tag along to hit the streets in style with these amazing haircuts.
Hairstyles for Asian Men
We have put together 30 of the hottest hairstyles that Asian men would love to have as their next haircut.
1. The Man Bun
Asian men rock long hair gracefully but they can get tired of their loose strands. Here is where the man bun comes in. With an undercut near the ears, tie all the hair up in a stylish way. This hairstyle keeps strands out of the face without compromising the looks.
2. The Buzz Cut
What can go wrong with a buzz cut? It is an ideal hairstyle for Asian men who don't want to spend much time styling their hair. Buzz the entire head and get a fade and line up for adding detail or leave is simple. Your choice!
3. Keep It Classic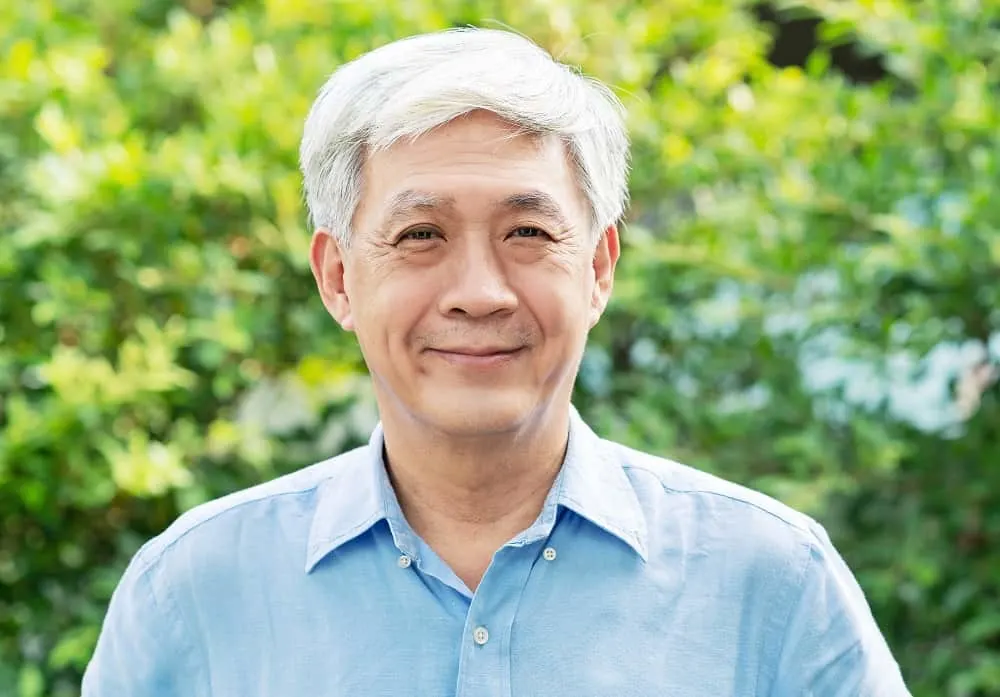 A classic side part is timeless. Asian men over 50 can pull off this gentlemen's hairstyle by getting a clean trim along the sides and keeping the top a bit longer. Comb the strands with a side part to finish off this look.
4. Top Knot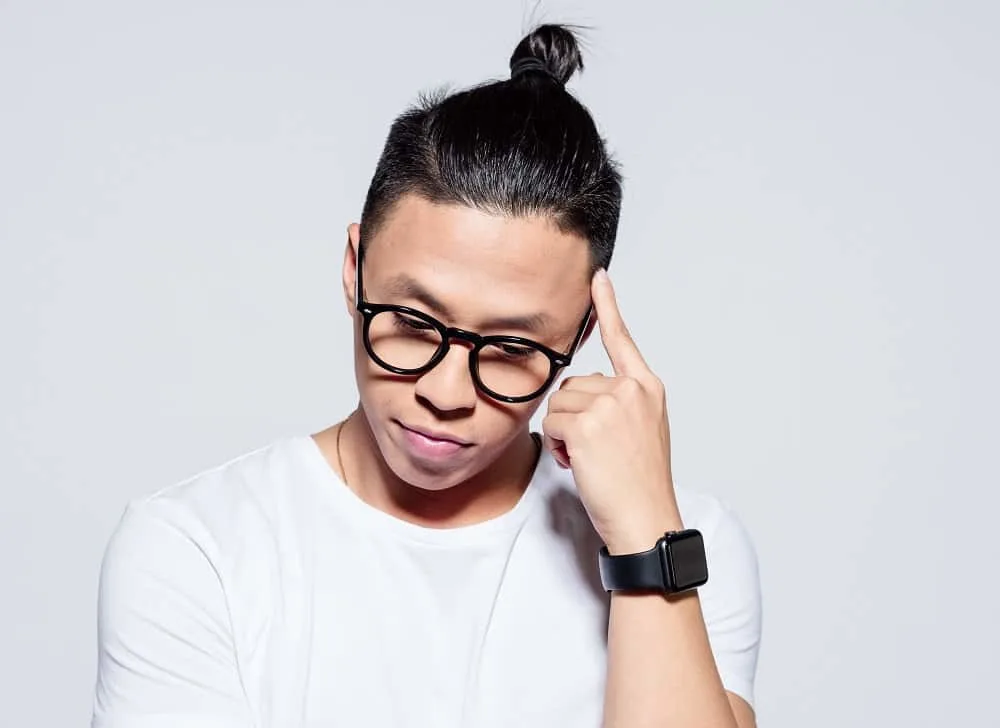 A top knot with an undercut is a chic style to go for. The sides are kept short while the longer top part is secured into a semi-top knot. This hairstyle is an elegant balance between long and short hair.
5. Spike It Up
Spikes are timeless and have no age limit. Spikes look well with a faded undercut. Create spikes using wax or pomade with a hard side part. This style is simple and goes well for both thick and thin hair.
6. Disheveled Curls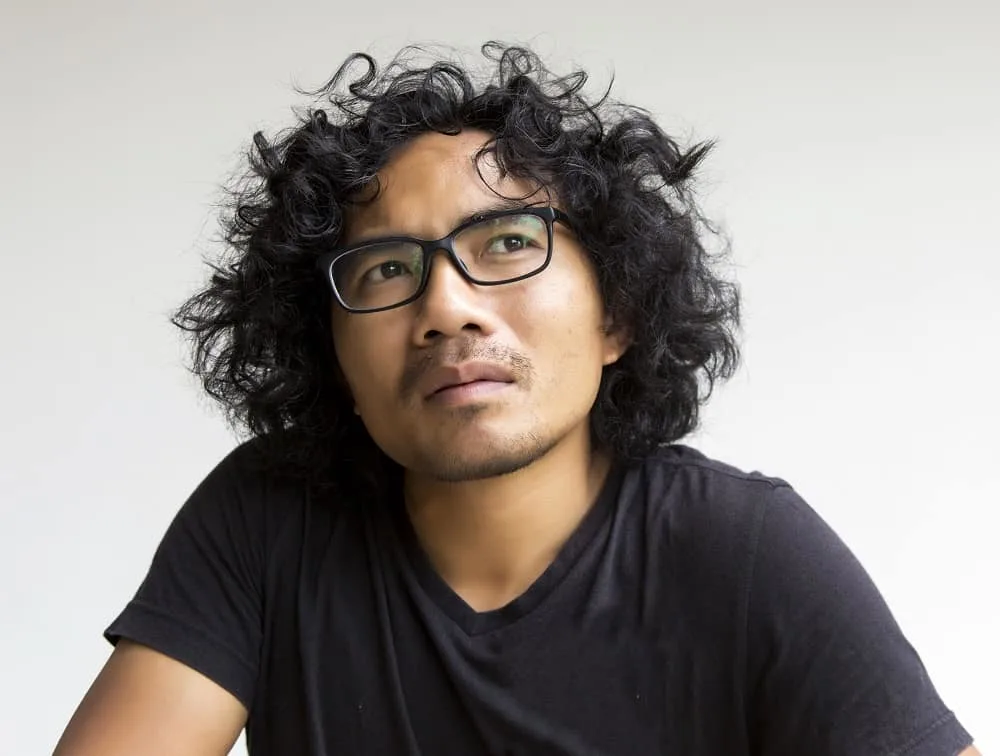 Asian men have beautiful thick curls that they can turn into an attractive hairstyle. Take this tousled look as an example where curls are allowed to grow out and bend in all directions after adding a bit of layers to them.
7. Flat Top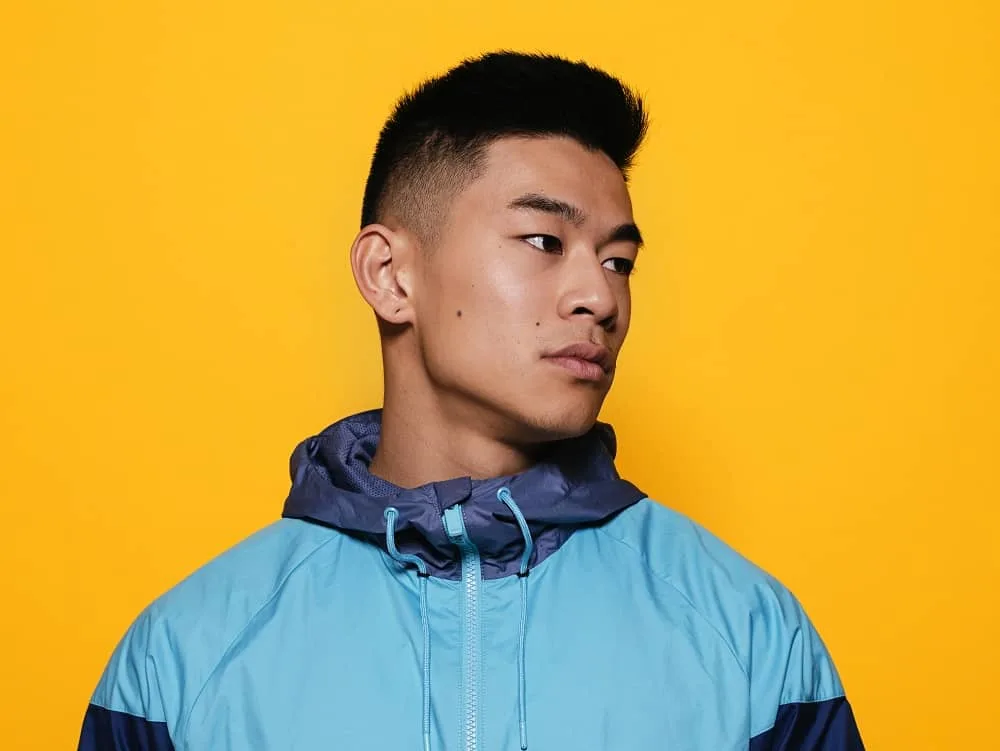 Keep attention towards the top with this hairstyle. The top is kept the longest and it shortens down the back. The skin fade near the ears adds dimension to the face. Brush up your top hair and you are ready for the day.
8. Side Swept Crew Cut
Create a professional appearance with this short crew cut hairstyle. Get a fade along the sides and keep the top part long enough to sweep it side-wards and create a classy look. Pair it up with a stubble beard to accentuate the hairstyle.
9. Brushed Forward
An ideal way to outgrow a Caesar cut is by brushing all the strands forward. Trim the hair along the sides and add subtle blonde babylights to highlight the front. The wavy strands give a tousled look. This hairstyle is carefree and low-maintenance.
10. Cute Bangs
Asian guys rock the cutest bangs. This attractive hairstyle can be achieved by growing out the hair enough to cover the ears a bit. The eyebrow-skimming bangs are the ones completing this adorable look. This style will go best with straight black hair.
11. The Messy Way
What could be better than simply letting those thick locks to be? Have them styled in a messy way to enjoy a boyish look and add a beard. This Asian beard style does not require much thought and requires minimum effort on your part.
If you are feeling lazy and still want to look stylish then this messy mass is worth the try. Either have them as it is or runs a little hair product through them to make them last longer.
Authentic Asian Bowl Cut Styles for Guys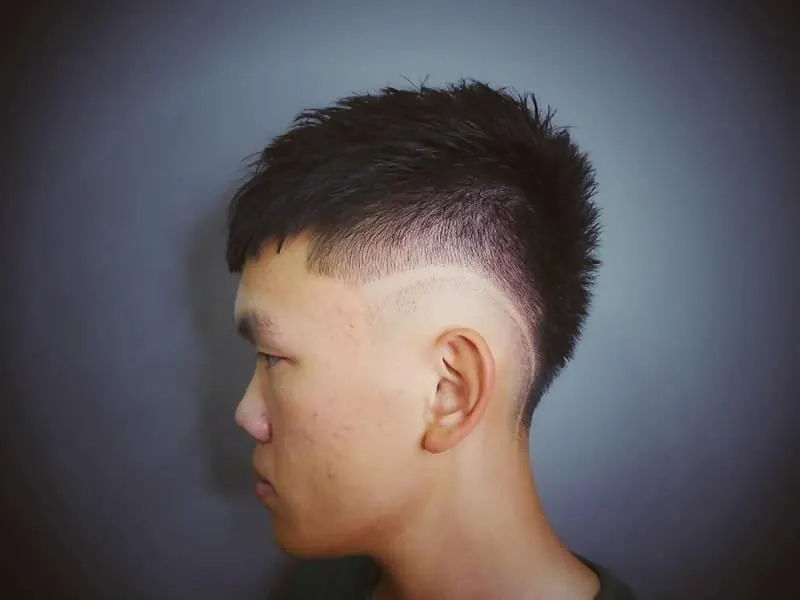 Add a little zest to the regular fade haircut by adding a bit of pattern to the drop fade. The style is simple yet cool. You get to experiment with the top mass and style it any way you prefer. This Asian fade cut is recommended for teens as the design marked kind of makes it a bit bold.
A simple comb over style never gets old. Having the hair styled by some hair product and combed back to perfection. This style is sleek and is perfect for Asian guys looking for a decent yet classy outlook.
The style will not require you to spend much time though a bit of a styling product will be required to keep the style in place.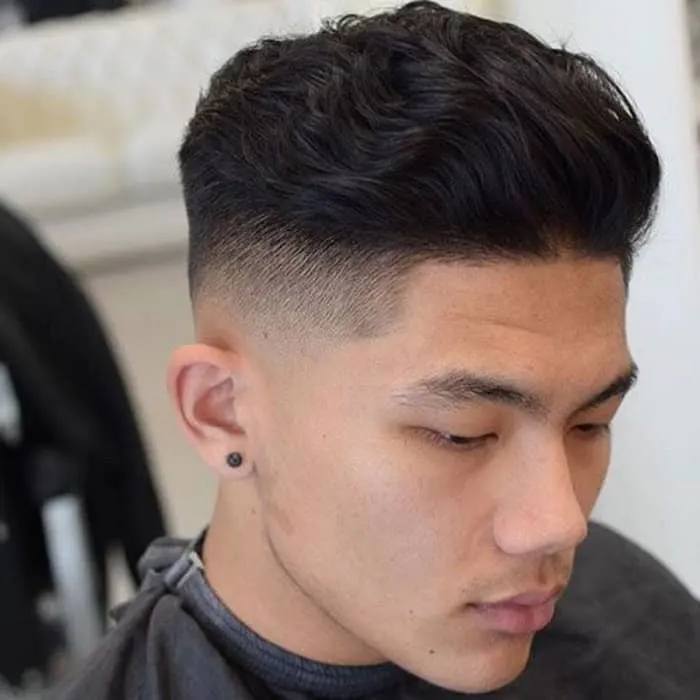 Add a little class and elegance to the taper with this slick back improvisation. The style is simple yet screams elegance. It is perfect for those who have to make professional appearances.
The style will require you to apply some styling product to make the sleek slick back and the sides need to be tapered off to perfection. You can carry this hairstyle if you want some volume on the crown.
Another decent haircut for Asian men is this preppy side part. Similar to the Ivy League hairstyle, this side part can very well be regarded as the Asian version of that. You can carry this style of you have mid-length hair and want a need preppy outlook.
16. Slicked Back Undercut
If you did not like the taper cut then you might as well try the undercut and get an amazing hairstyle with it.
This style features the slick back but this time with an undercut rather than a taper. Plus you get to experiment with the hair at the crown and keep them of kid length.
Try this out if you are looking to experiment with your hair, might as well try the undercut to look stylish.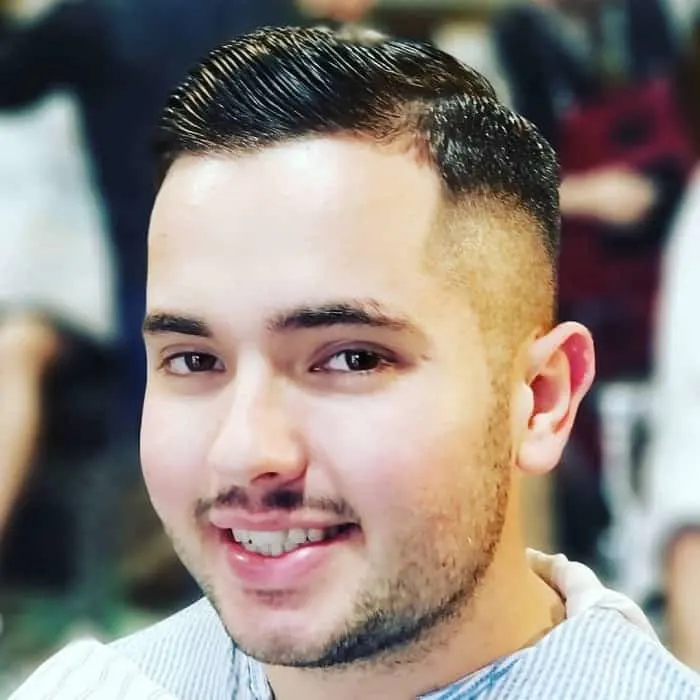 Another sleek hairstyle but this time featuring short hair is the classic old taper. If you don't happen to like the taper to be styled off with a slick or a side part, you can try the style in its classic essence.
Asian men with short hair should opt for this hairstyle. In order to maintain this hairstyle, you will need to have frequent visits to the barber.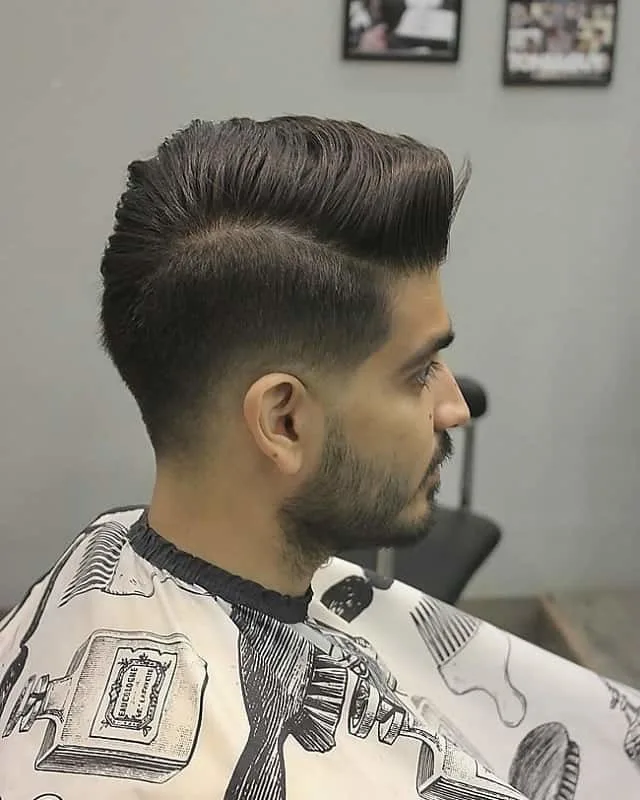 You tried the taper, now let's try the taper fade! This hairstyle features a taper but a gradient is added to the hairline above the ears to add the fade effect to the hairstyle.
As for the top part, you can style them any way you deem fit. Though if you happen to have medium length hair then we will recommend you to have them side-swept or slicked back.
If you are fed up with your long locks and are looking to get rid of the length but at the same time want to keep it cool, the buzz cut is your way out.
The style is clipped short and features a little spiky texture on the crown area. The style is neat and cool, requires little to no maintenance.
Amazing Dreadlock Styles for Asian Men
20. Curly Hair Style
Curls when unruly can be pretty bothersome to style. Worry not we have the perfect way for you to style these unruly curls to make you look trendy this season.
You can either curl your straight hair to enjoy the messy curls. But if you happen to have naturally curly hair, apply a little styling product to them to make them behave and stay in their place.
This is our favorite on the Asian men haircut list. All it requires is a talented barber to make the right cuts and keep the right length on the crown.
This style features a shaved back and sides with maximum mass kept on the top. The top is then tousled and made to stand out in the style.
Like taper, skin fade too has been in the fashion world and have been part of the hairstyles of a number of Hollywood sensations. The style is versatile and allows you a number of ways to experiment with your hair.
Having a mid fade required the hair to be shaved on the sides and the back and this creates texture and dimension that looks chic.
This hairstyle is a high maintenance style. Try this out if you are willing to make a bold style statement.
24. Sharp Fade
If you are looking to get some texture and dimension to your black hair, the sharp fade haircut is your top option.
This hairstyle adds dimension to your locks and the texture can be added by running a bit of a styling product through the hair.
The style is recommended for Asian guys with mid-length hair.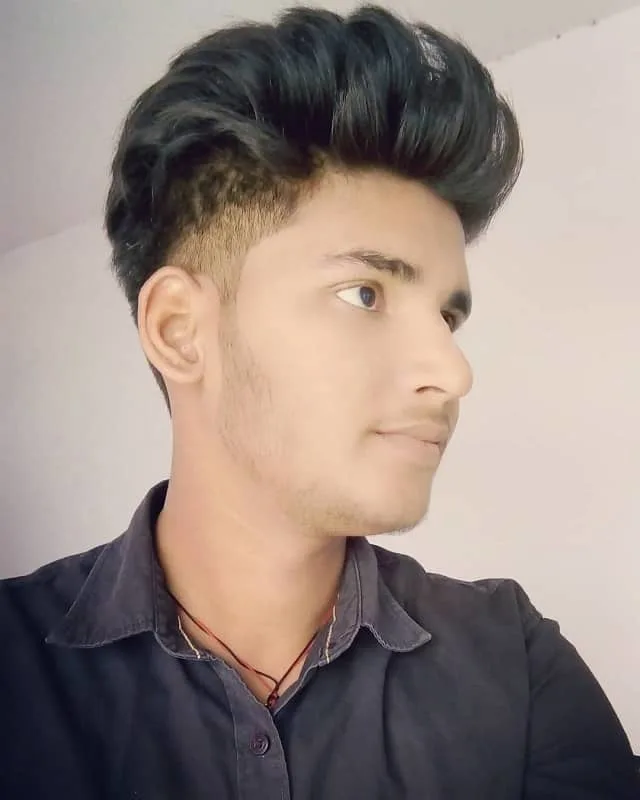 Add some spice to your life with this spice cut. The style features some ruffled locks over the crown and requires little effort to put together. The style is recommended for Asian teen boys looking to don something different than the usual.
Like buzz cut, this style also gives off a neat and clean look. It is for those Asian men looking to keep the length short and have to spend little effort every day to style the hair.
With this style, you will require little to no effort to maintain and the length being short means you can keep it light at the crown.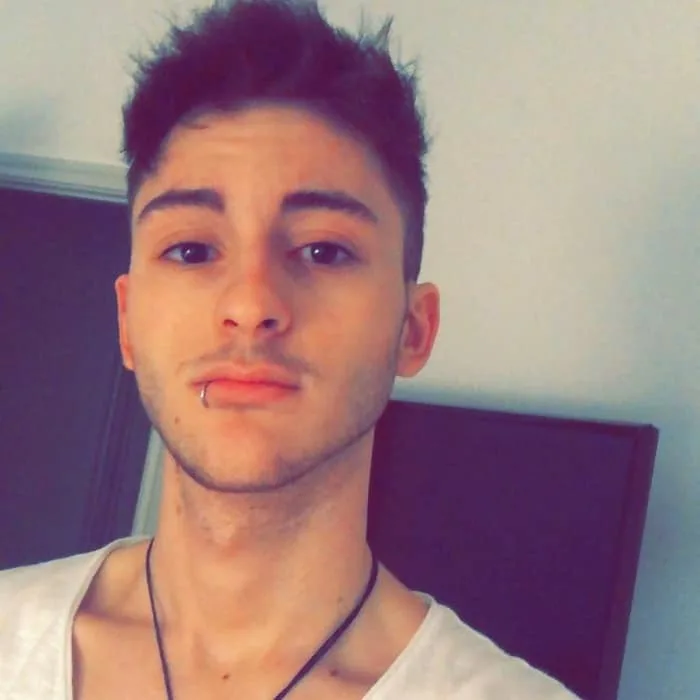 The next entry on the list is the cool, college boy style. It's a subtle yet sweet way to style your hair this summer.
If you happen to have a shorter length hair and you want to give off a cool boy aura then this hairstyle is totally your pick.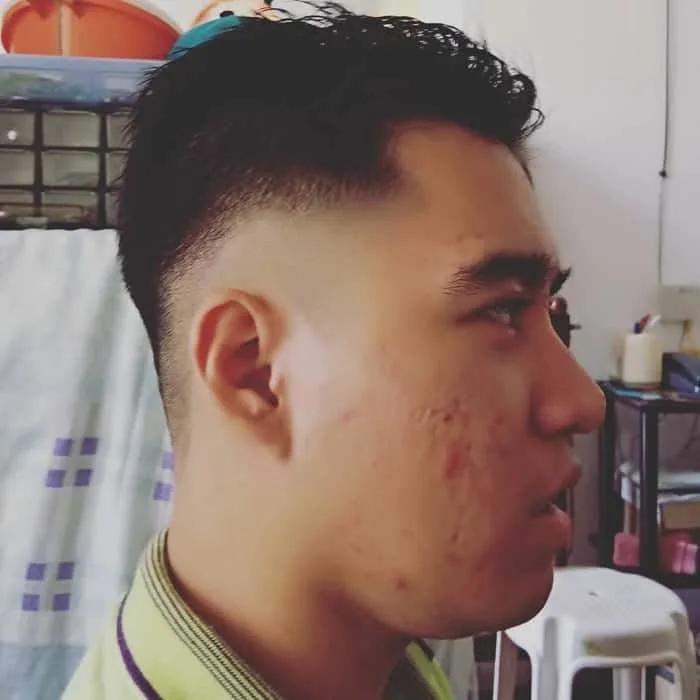 If you are looking for a classy and a show stopper hairstyle, this French texture featuring a skin fade is a worth try.
This will require frequent visits to the barber to be maintained but the effort is definitely worth it. The style is recommended for people preferring to wear their hair short.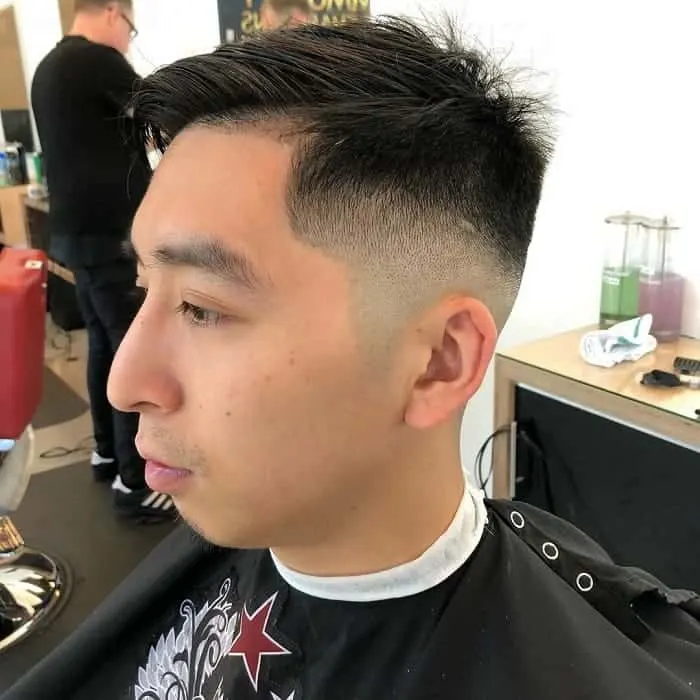 Another category in the faces is the burst fade. This style is specifically for men looking to make a style statement this season. The style is high maintenance and will require you to have the sides and the back clean to get the complete outlook.
Versatile Asian Man Bun Styles
30. Centre Parted with Longer Hair
The last hairstyle on our list is for Asian men with long hair is the classic center part. This style has been hip in the early nineties and is still a favorite among many actors. People with mid-length hair should definitely opt for this style.