Black kids mohawk is one of those hairstyles that always attract attention and are both stylish and cool in the same breath. It is always fun to dress up your little prince.
Whether he is a toddler or a school-goer, there is always something special that you can add. Their hairdo is no exception. This is exactly where Mohawk for little black boys make such a big impression.
Cool Mohawk Haircuts for Black Kids
So, here is a handy list of some of the trendiest little black boy Mohawk styles that can instantly bring about a makeover in how your munchkin looks. The trick is often about introducing a style and matching it with the right accessories.
1.
2.
3.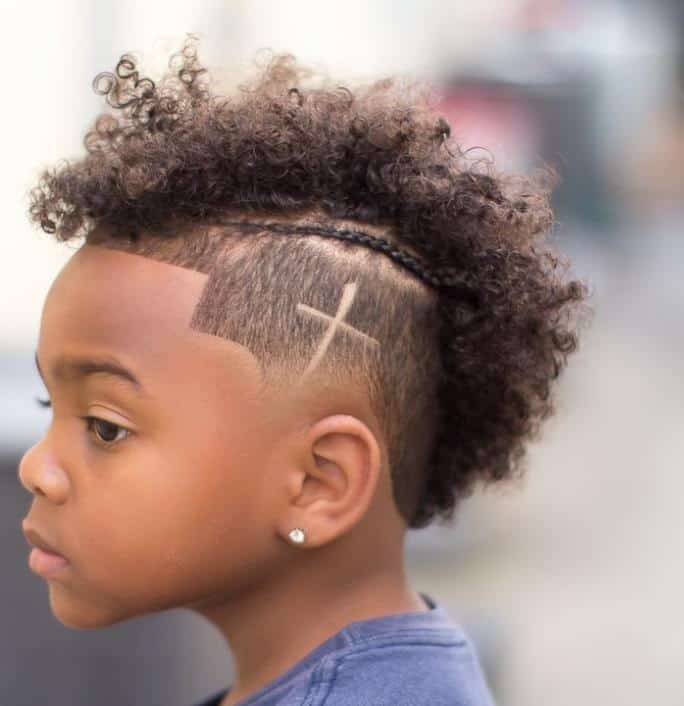 4.
5.
In this black kids Mohawk, the stress is on making the Mohawk unique. The tapered box top contrasts the faded sides. In terms of styling, it creates a decided impression. At the same time, it is a low-hassle style for little boys.
It keeps them comfortable even in very hot weather. The box top with curly hair maintains the shape mostly on its own, and you do not have to expose the child to too many hair styling products.
Amazing Fade Hairstyles for Little Boys
If you do not want to use so many hair styling chemicals and yet want a stylish twist to your boy's hair, this Mohawk style for little black boys' offers the best solution.
The shaved designer lines instantly grab the attention and bring out a cool and rugged edge to the overall styling. This is also a type of styling that does not require a lot of maintenance. So, all in all, it becomes a cool and comfortable style for your precious.
But if you want something more mature and a style that will speak for itself, this conventional little boy mohawk will do the needful even for black boys. In terms of offering the appropriate contrasts and adding a degree of maturity to their face, this is a cut that will hardly disappoint.
9. Buzz Cut Mohawk with Lines
The buzz top, the funky designer lines, and the sharp fade bring about a degree of playfulness to the overall style. This black kids Mohawk is all about retaining the childlike innocence without compromising on the styling bit. It is both effortless as well as cool in its overall appeal.
When you are looking for funky and unbeatable style options for little black boys, this Mohawk with temple fade will surely make the cut. It is not just edgy and cool but also has a balanced and comfortable appeal about it. It is the kind of styles that children can carry easily.
Read: Can Black Kids Have Blonde Hair?
Mohawk for little black boys is all about combining convenience with styling. While you don't want something too fancy, yet there is that need for subtle or a cool style that helps them stand out. In this respect, the Mohawk haircut is amongst the most striking for black kids.