With fashionista moms these days, the little boy fade haircuts are becoming highly popular. The fade hair cut on boys makes them look extremely adorable. It also saves the boy from the annoyance of hair coming over the face all the time! Give your child an exuberant look. Go ahead and check out these little boy haircuts and styles for your kid.
How to Do Fade Haircut for Little Boys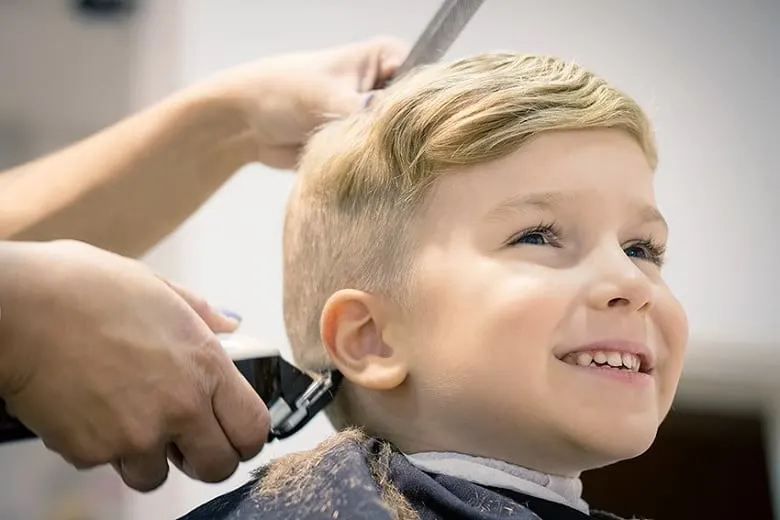 As mentioned above, long hair is quite difficult to manage and especially for a kid who is quite incapable of taking care of itself on such a young age.
To do a fade haircut on a little boy is quite simple. Just us the razor/ blade just on the right lengths. Trim the hair the way you wish to be it in a short fade or add layers to it. Try different styles and match it up to get the desired little boys fade haircut look.
Following Video Shows How to Give a Fade Haircut for Little Boys
Adorable Little Boys Hairstyles with Fade
Following are the coolest little boy fades ideas that you can try on your little man.
1. Curly Fade Haircut for Little Boy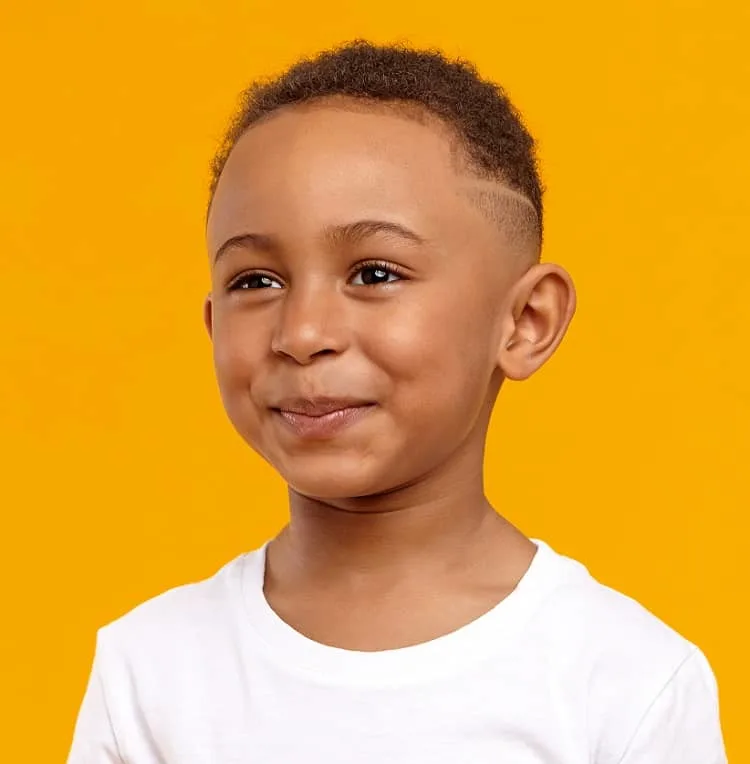 This short curly cut will help your child rock his natural texture. Shave the sides up to the middle but leave the top longer. Shaved in lines will make him love his style more.
2. Hard Part Fade for Little Boy
Not ready to let go of your little boy's long hair? Compromise with this mohawk – the sides are shaved bare and the top is shaped easily with hands, standing out more with a hard part.
3. Fade for Young Black Boy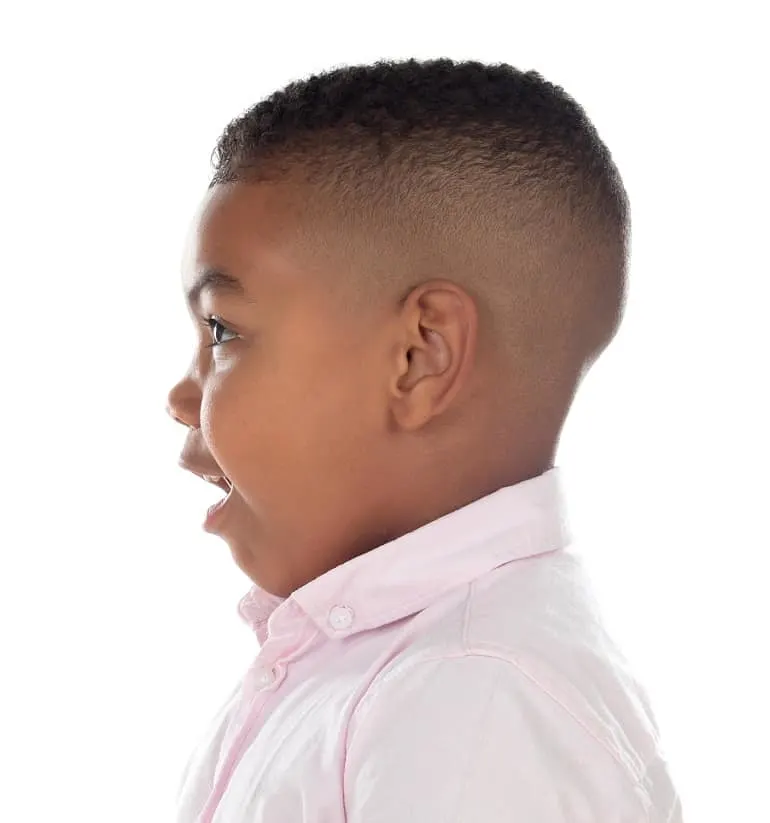 Your kiddo will love how fresh this style is. Top hair is minimal in length but shows just enough of his natural hair to pop from the shaved sides.
4. Straight Hair with Fade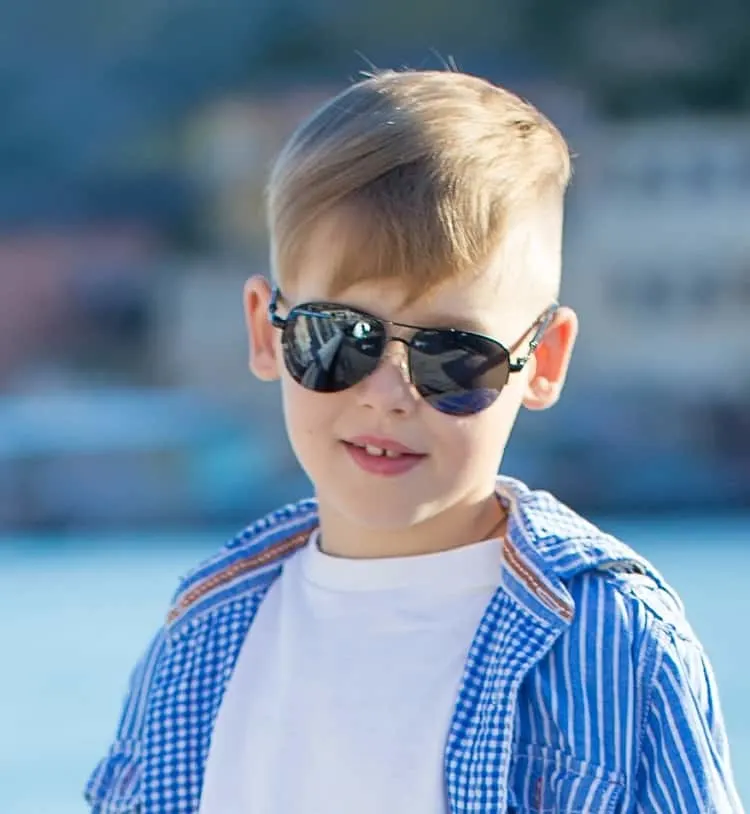 If your kiddo wants to switch up his straight haircut, have his barber give him this cool fade. All he'll have to do in the morning is comb smooth his top hair.
5. Blunt Bangs with Fade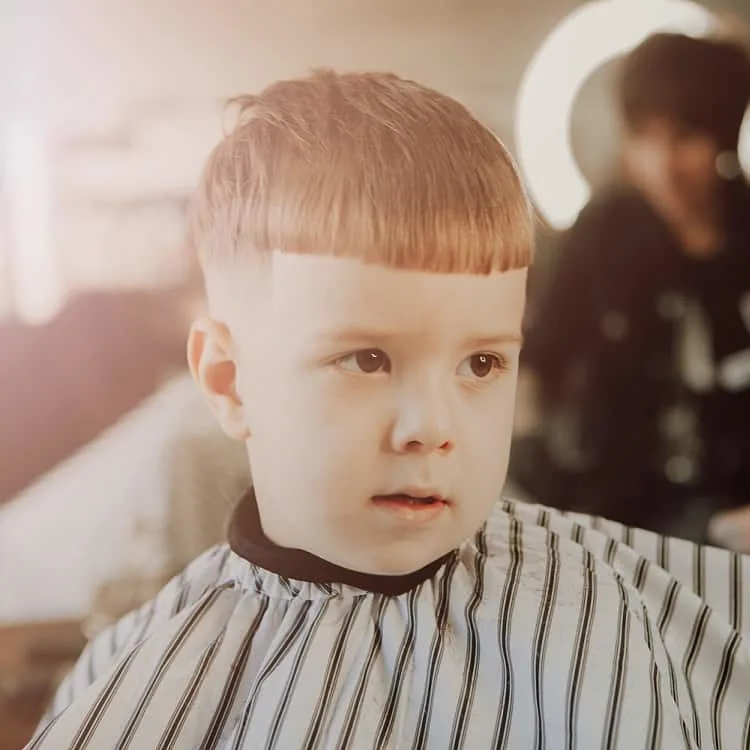 Blunt bangs are an old-fashioned hairstyle that work adorable on young boys. If your kiddo has straight hair, run a comb through his hair to keep it neat and pair it with a fade.
6. Line Up with Fade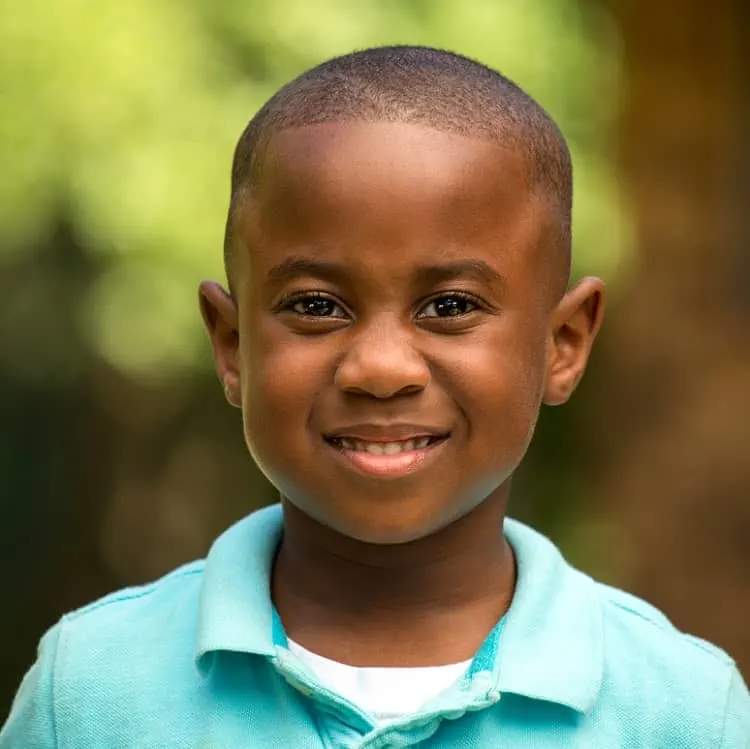 When it's time for school pictures, make sure your little guy has a haircut that makes him feel cool, like this line up that focuses on clean lines up front and features a fresh fade.
7. Spiky Haircut with Fade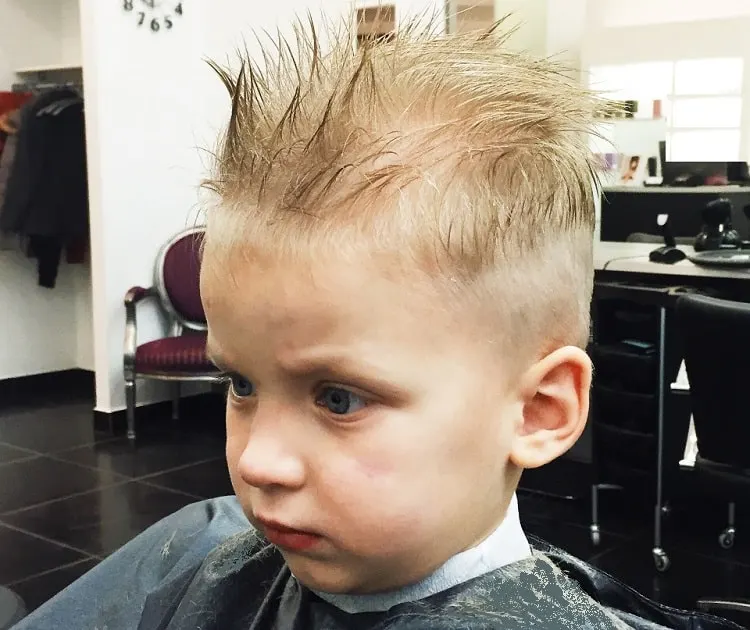 A fun haircut can bring out your kid's personality so see what he thinks about a faded hairstyle with spiky texture. Use your fingers to work in product and create shape.
8. Smooth Hard Part with Design
Your little boy will love choosing a design to have a stylist shave into his fade. A hard part separates the fade from a smooth section of hair combed to the side with a subtle wave.
9. Textured Top with Hard Part and Fade
A hard part is most often seen on older men but on little boys, it's a cute addition to their daily do. Work in product to shape longer hair for an edgy complement to a fade.
10. Piecey Top with Fade
It's easy to make straight hair look spiky and piecey with a bit of styling cream. This low maintenance hairstyle is accompanied by a fade.
11. Fade for Straight Hair
Not into the spiky look? Comb down the hair using styling cream to get this side swept style – it looks great with a fade and will give your kiddo a very grown-up style.
12. Crew Cut with Fade
A subtle side part separates a two-level fade from a crew cut top. The longer hair is swept up at the front to give your kiddo's cut a fresh vibe.
13. Blonde Haircut with Fade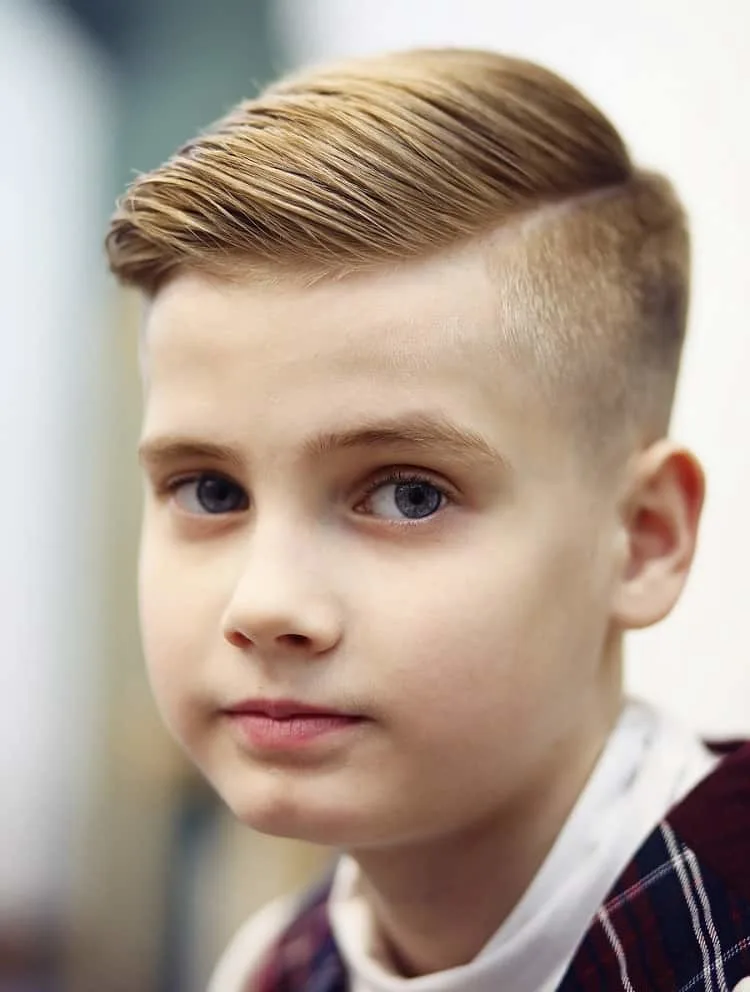 Blonde hair on little boys is adorable – show off your kiddo's cute looks with a fade that adds a punch to a side parted style with smooth locks.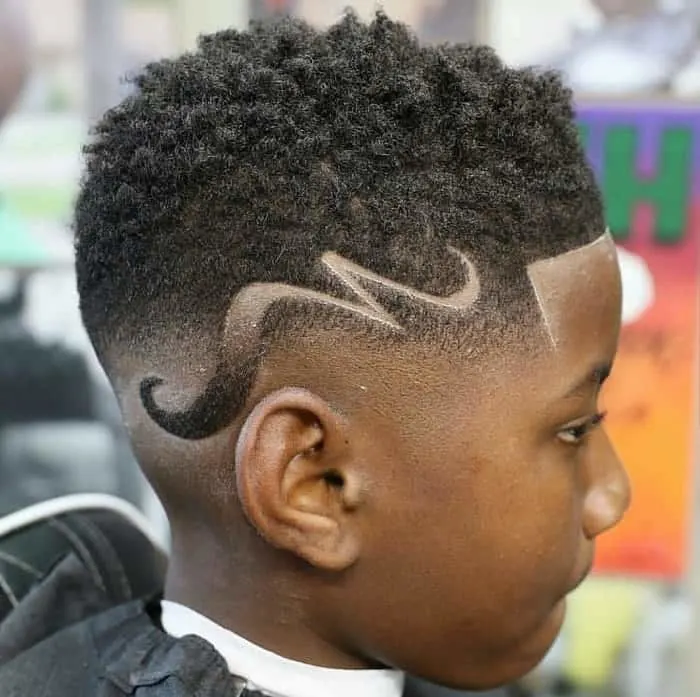 If you are out to try something new and unique, you should definitely go for this little boy fades style. It has a very unique call to it. The clean front edge cut with the side wave design on the low fade region is just the epitome of an exceptional child who reflects confidence and self-love.
If you wish to give your boy the gentleman looks and want everyone to come running to him to pull his cheeks, then this fade haircut for little boys is the right choice. This haircut gives the vibe of a very cute boy and is very welcoming and will give your notorious the impression of the most adorable child in the lot.
16. Quiff with Mid Fade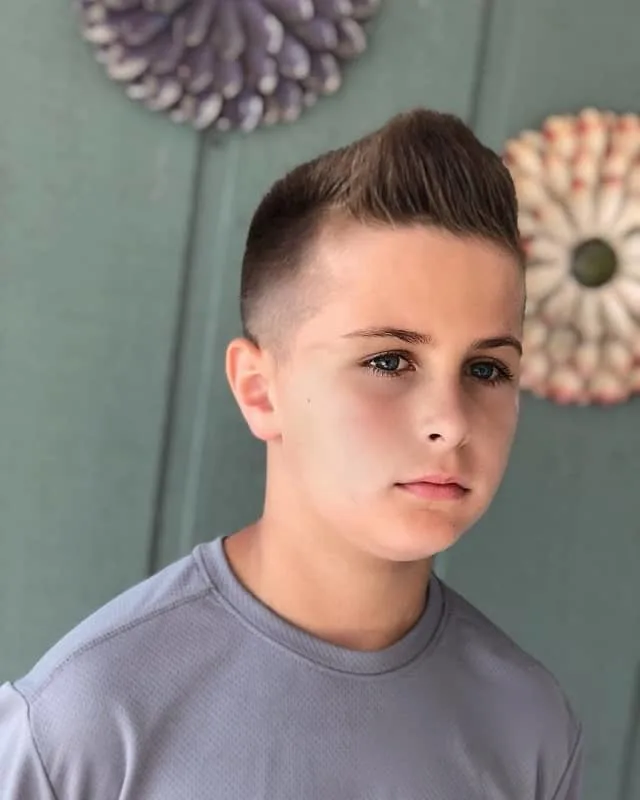 An edgy look for your boy. This kids fade haircut gives your child quite the quirk and the look of a hot dude. With the front side up fringe, your boy is already very much the talk of the town.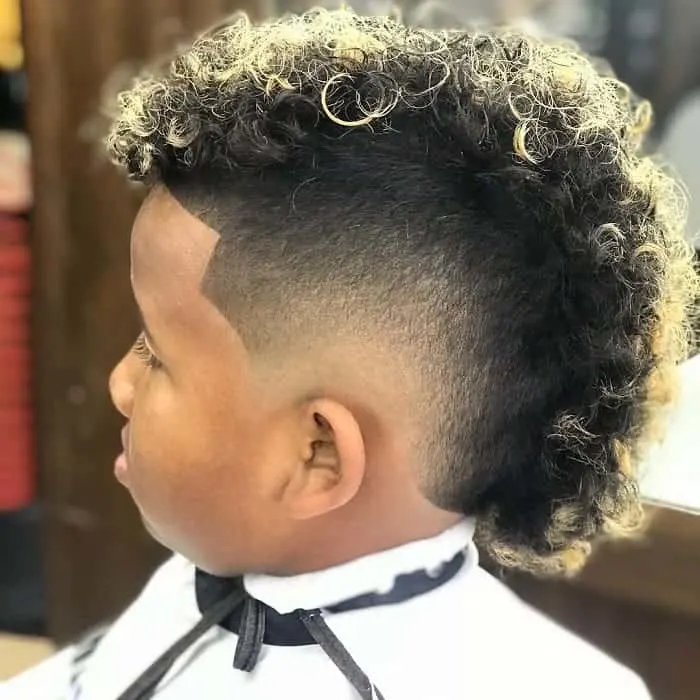 Do you wish to try something completely out of the box? If yes, then this one is the hairstyle for you. Well, here the picture is shown for a curly hair mohawk with low fade it exactly goes well for little boys with straight hair. The color combination is quite ethnic. Also, this adds up layers on the mid-portion of your hair leaving the edges faded. Thus, keeping it extremely low on maintenance.
18. Skin Fade for Short Curls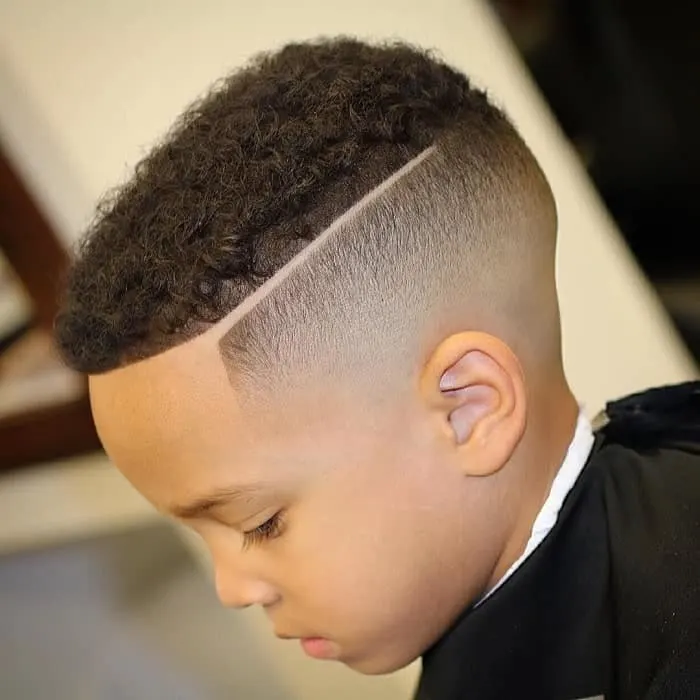 This little boy with Asian fade haircut cuts the hair extremely short while giving your child a very stylish look. The neat edges on the mid just enhance this look further.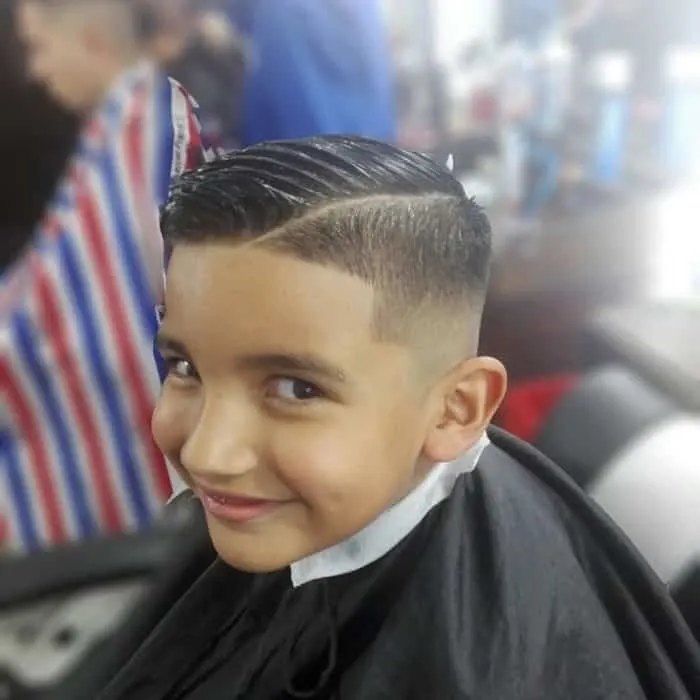 Waxed up a lot with extremely short sides and long top hair combed back. This kids fade is a convenient and classy haircut for most kids today and gives an impression of innocence.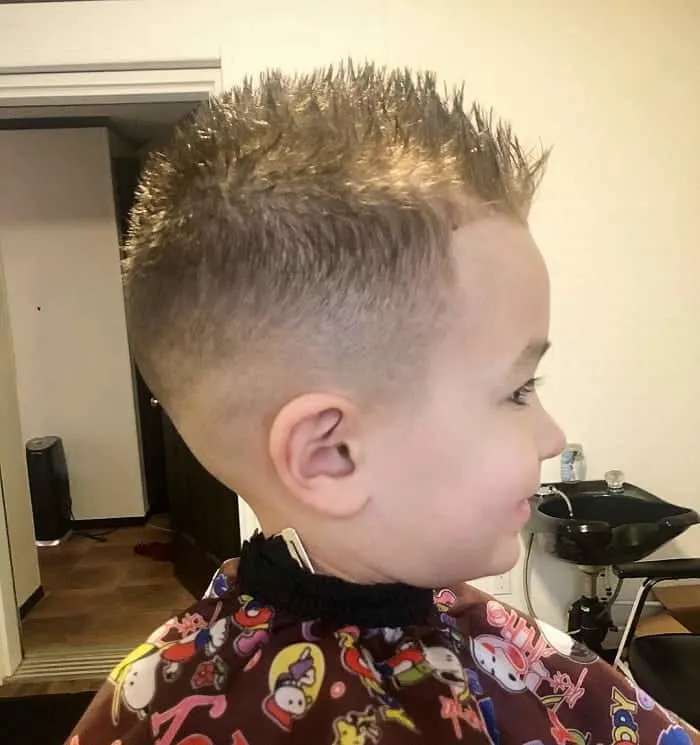 This spiked hairstyle is an extremely cool look. It keeps the hair length really short. The ends are faded and give a cool kid vibe. The edges are kept extremely clean making it very easy to maintain. Experiment this little boy's fades look on your toddler and who knows maybe this is just the right hairstyle your child will want to carry in future.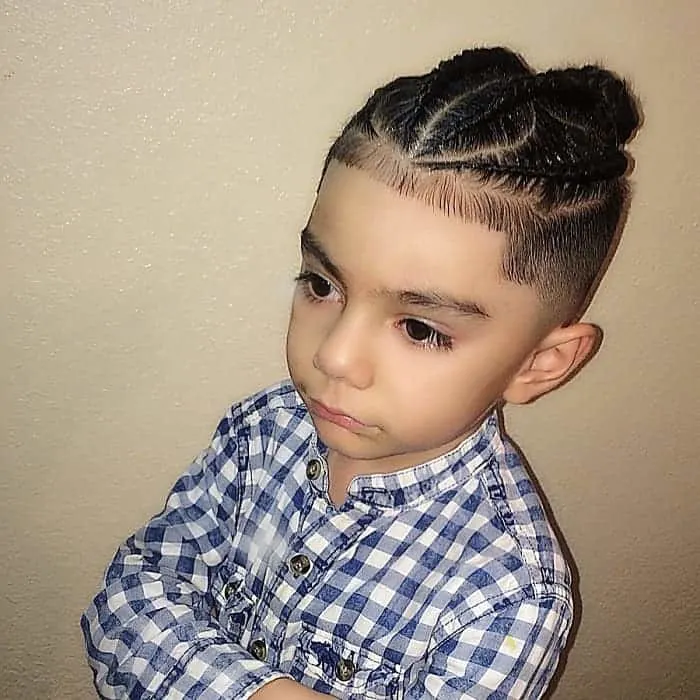 Apart from the haircut, this requires a little extra effort. If you have a haircut which is long on the mid and short on the edges, you can definitely try styling your hair like this.
Making braids and then tying them in a bun, this fade hairstyle for little boys will definitely make your kid stand out. The front fringe and clean edges make up for a very outstanding look. Go for this hairstyle only if your child has straight hair.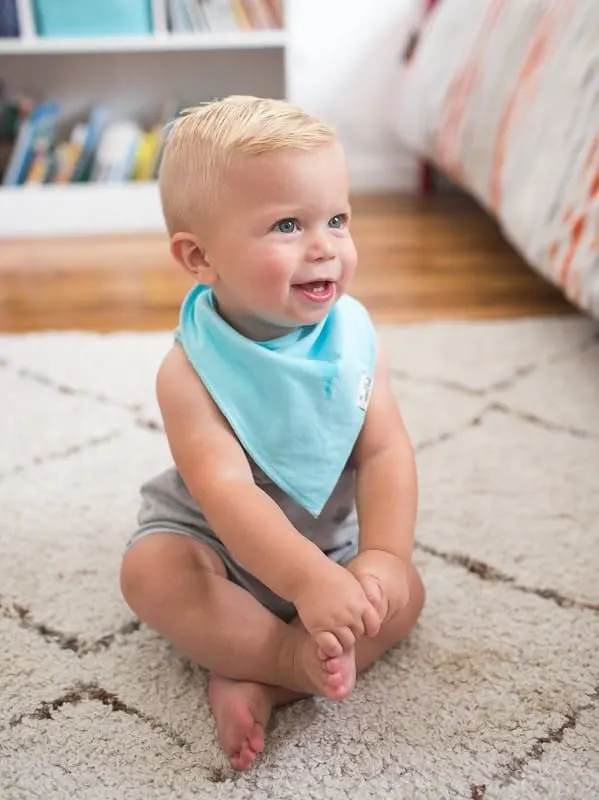 If you want to keep it simple and classy, then I would strongly recommend this haircut. It looks extremely adorable on your child and gives him a very smart and classy appearance without much of your effort. The side swept little boys fade haircut is a timeless classic. It adapts to the shape of the scalp, and toddlers frequently adopt this haircut. Not much styling is needed if one gets this right.
23. Short and Curly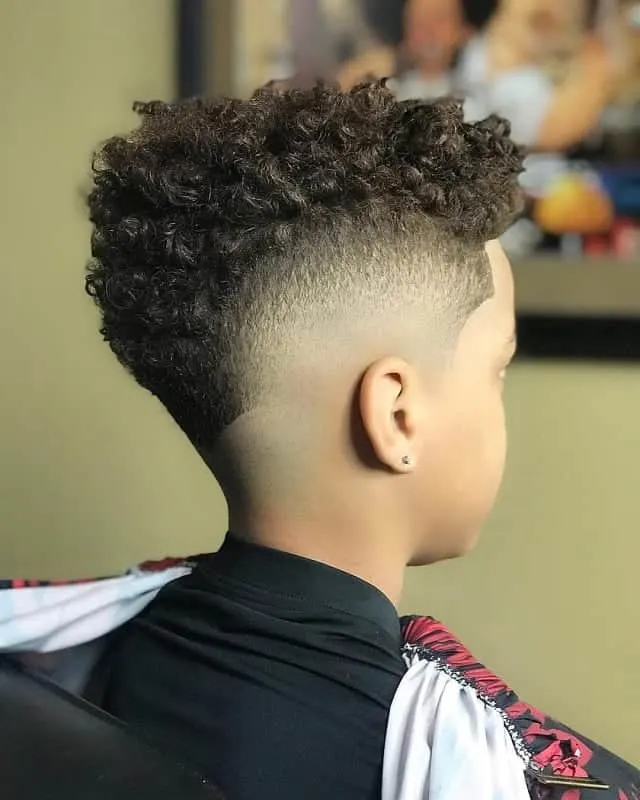 Curly hair can be very difficult to manage it at times. This kid's fade haircut with trimmed hair right up to the top. It curves skillfully along the sides, and the thick hair around the middle provides the ultimate finish. Trim off the edges leaving a naturally curly texture of hair on the top that looks neat and smart.
24. Textured Spikes with Drop Fade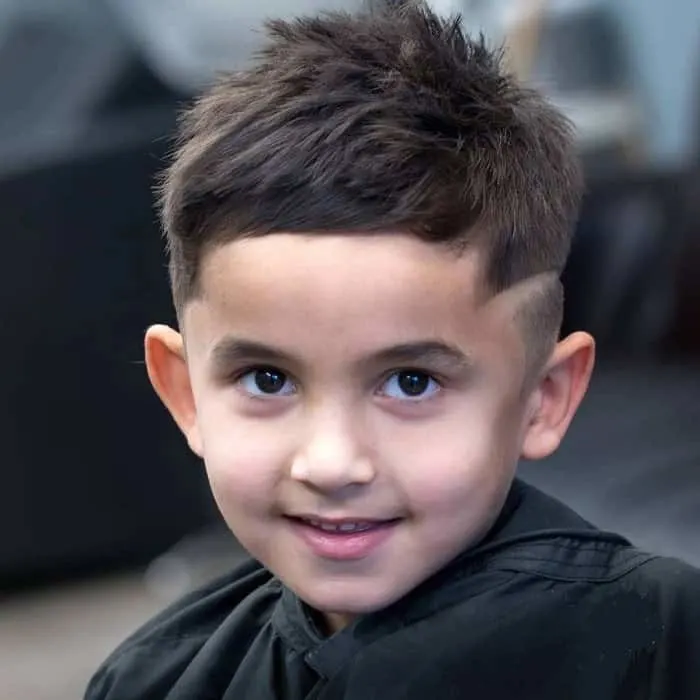 This little boys fade haircut will give your child a very groomed appearance. The classic look engraves a number of hairstyles in one. The front edge with a little bit of fringe is swept on the side. The clean blade cut between the mid-region adds a unique and stylish look.
25. Comb-Over with High Fade
This little boy's hairstyle, the bold undercut fade sets an extremely outgoing statement. The short hair on top can be layered in any manner be it spikes or a side bent. It is a very smart, elegant look for boys and requires very less maintenance.
With so many different kinds of hairstyle around the corner, it gets extremely difficult to pick the one that will suit your child the best. For your convenience, we have compiled all the different kind of hairstyles ranging from curly to straight hair, with hair dye combinations.
If you are a parent who is keen on styling your child, then we recommend you to try one of these 25 little boy fade haircuts and give him an ideal look. Be it a party or a casual outing give your child a look that stands out the most.