Fringe bangs are making a big comeback, and it's very clear to see why. From short pixie cuts to long layers, women are styling these bangs with pretty much every hairstyle imaginable. Elegantly framing the face, fringe bangs draw attention to the eyes and are perfect for women who are looking for a playful way to change-up their look.
Most Popular Fringe Bangs for Women
Throughout this article, you will see bangs styled in many different ways. The versatility of fringe bangs leaves much to the imagination, ranging from sleek, blunt cuts to very natural-looking layered cuts. If you're looking for a new way to give your hairstyle some pop and flair, here are 30 trendiest fringe bang styles to elevate your look.
#1. Tapered Cut with Fringe Bang
This modern tapered cut, features a side swept bang that frames the face. The hair has been layered in order to give the hair more height and body, while the bang has been left long in the front in order to give the style a little more edge.
#2. Sweet Pixie
This adorable haircut is a very dramatically layered pixie cut. You can't help but to imagine Julia Roberts as Peter Pan when looking at this style! The bangs are swept to the side and cut to just above eyebrow level.
#3. Side Swept and Classy
Tina Fey rocks a side swept fringe bang which compliments her ever so elegant brunette locks. Not only does the bang offer a sense of class, but it also gives the hair more movement and draws more attention to the eyes.
Best fringe hairstyles for women
#4. Short Sexy Fringe Bang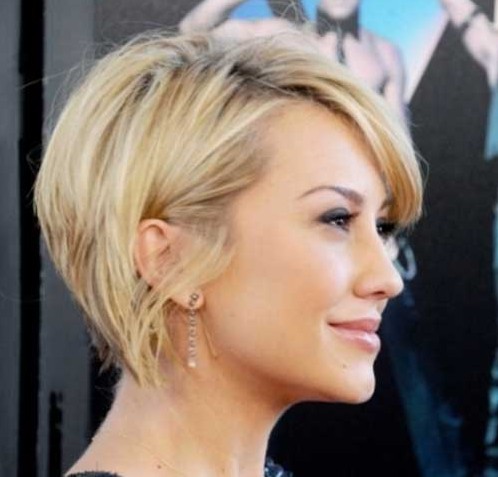 This haircut is tapered and layered in order to give the hair a fuller look. Coupled with a side swept fringe bang, this short style is giving a new definition to "bringing sexy back."
Best short hairstyles for girls
#5. Soft and Sultry
Style icon, Rihanna, is rocking a very edgy yet sultry look with this tapered haircut. The bangs were left relatively long and styled to the side which softens the features and brings more focus to the eyes.