One can never forget the timeless classic diva Brigitte Bardot. It's her Bardot bangs that have instead given her the recognizable trait. The then pop-culture icon was a French actress and singer with a flattering hairstyle. Today, a lot of people are adapting to these hairstyles.
Bardot Bangs
The Brigitte Bardot bangs have been the current trend in the film industry as well. With the old era repeating and giving us the high-class fashion back, the Bardot bangs are an automatic inclusion into the list. The bangs styles are very distinctly visible because of their unkempt look and effortlessly elegant appearance.
The bangs are shorter at the front and longer at the temples. The Bardot inspired bangs are often parted above the center of the face making it instantly recognizable and always intriguing.
How to Cut Bardot Bangs
It is highly recommended that you go to a professional stylist to get this haircut done. This haircut is characterized by long hair at the temples and short hair on the forehead with a little partition that adds to the charm of this haircut.
It is highly recommended to keep your hair dry while cutting it. If your hair texture is different use a straighter and serum to help you get the look more accurately. Use the length of the scissor carefully and get the desired classic Brigitte Bardot bangs.
Watch The Following Video to Learn How to Cut Brigitte Bardot Bangs
Popular Bardot Bangs
Revive the old era by picking these hairstyles and giving them your own modern outlook. To help you do that, here are some amazing Bardot bangs to copy.
1. Classic Bardot Bangs
Bardot style bangs create a beauty that is timeless and ageless. These bangs when styled with a high bun and a piece of hair jewelry to support it gives the look of very strong women.
It has a very strong appeal. Style your Bardot bangs with middle part this way when you are out for a formal party and give it a final touch with a winged eyeliner to enhance the dramatic look.
2.
3.
4.
5.
6.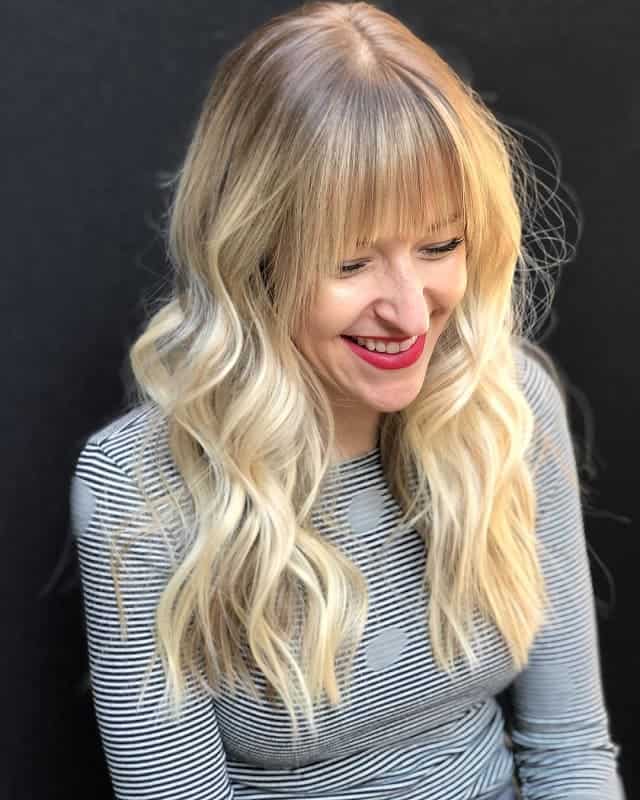 You can still pull off your favorite Bardot bangs if you have a very straight hair. To try something different with it, curl your hair a little bit, giving it the impression of a layered wavy hair and rock that look.
A hair that gives the impression of straight bangs but the layers on the temples suggest the real inspiration behind it.
8. Casual Bardot Style
There are a number of ways in which bangs that Brigitte Bardot wore can be styled. One such style is the 2-side pigtails. For a day and casual look, one should definitely go for this style.
Team it up with a casual t-shirt or jeans, and you are good to go for the day. Without much effort, this comes as an easy and on the spot look.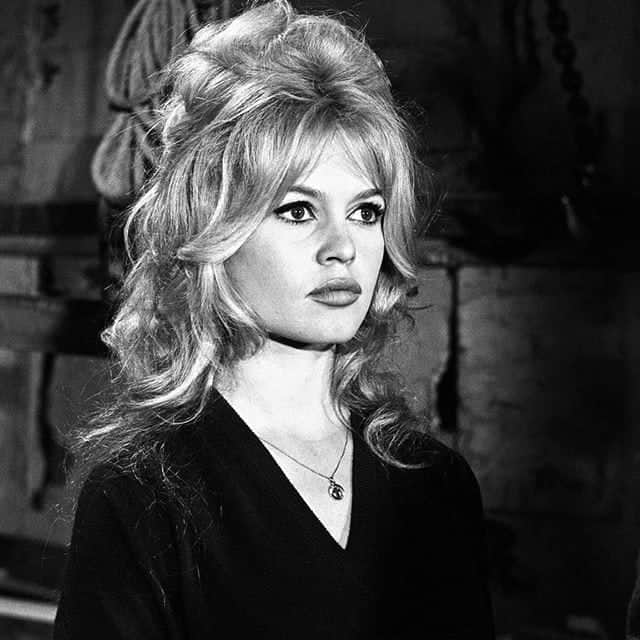 One can never run out of ways for styling this classic hairstyle. Now, clip a little bit of your front hair in a puff, giving it an impression of a half-clutch but not quite it rather a more modern look to it. Let the Brigitte Bardot bangs fall on the side giving it a more dramatic appearance.
The Bardot bangs can be easily rocked even with a bob cut. This look is an ultra-high fashion class mix. Bringing the 70's and the new era together. This Brigitte Bardot inspired bangs haircut gives you an altogether different modern look that's unique and could and stands out for itself. It has a very edgy and raw appearance.
11. Messy Bardot Bangs
This Bardot bangs with long hair are a variation of the original one. Here the sides are too cut short making a face more visible and giving a very raw and edgy vibe. This look is a tad different from the ones above but is just as captivating as the rest.
12. Elegant Bardot Bangs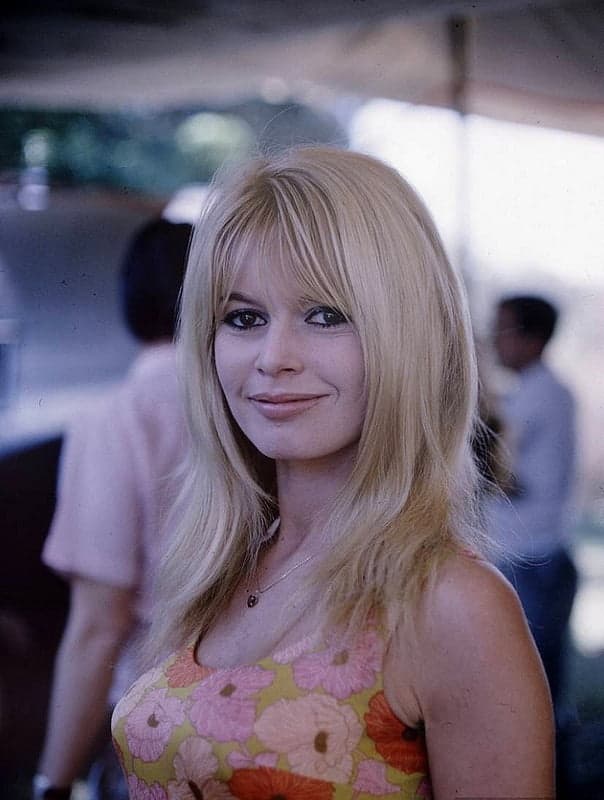 Let your hair drop on your shoulder. The beauty of the Bardot inspired see through bangs is that it looks very elegant and ladylike if you just leave your hair. This sure does make your personality much more attractive.
Style your Brigitte Bardot bangs just the way you want. Add a little raw element to it by giving it your ideas. We have picked here some of the ways which could help you style the diva look. Be it any type of hair you can always pull off the Bardot bangs.
This lady with her achievements and style has created her everlasting memory and left behind an iconic style that is so famous and is seen in almost every red carpet today whilst having its own variation. Hope we have done our bit in helping you chose your next look.