A blunt fringe might not be for you, that's why see-through bangs are here to help. Today's hair inspiration is all about the fashionable style of bangs that you will soon be seeing everywhere on social media. We made sure to round up 20 fabulous examples on how you can style them. If you want to find out all there is about see-through fringe, just keep on reading.
What Are See-Through Bangs?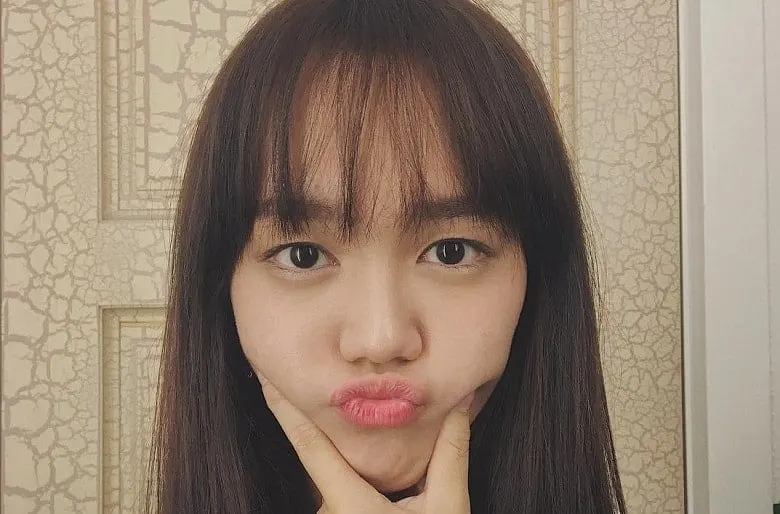 See-through bangs are very trending among Korean girls and women. They are wispy, long, and as the name suggests you can see through them. They show parts of your forehead and brows, unlike wispy and blunt bangs, thick fringe. Thanks to the numerous ways you can style them, these bangs are gaining popularity all over the world. You can have the thinnest, finest hair and still opt for the chic mane.
See Through Bangs for Different Face Shapes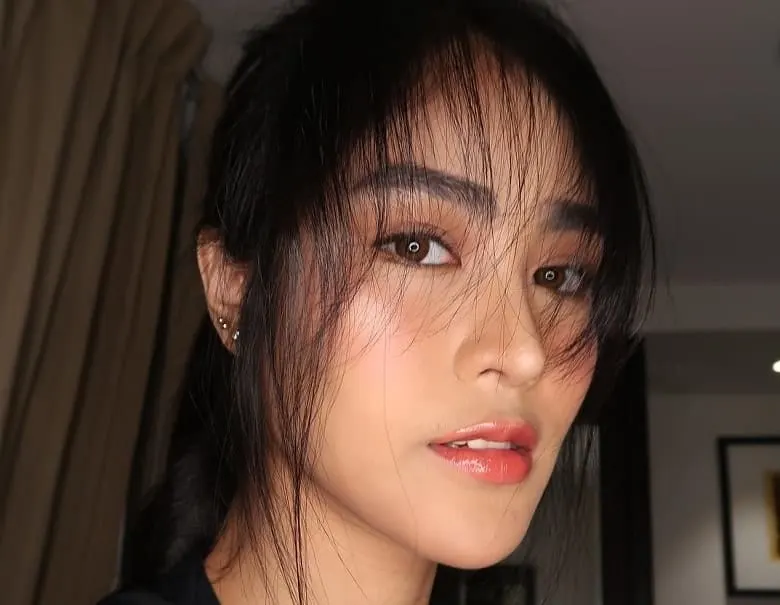 You can get creative with the see-through fringe, which means you can adjust them to your face shape.
Oval is the face shape that looks great with literally any kind of bangs. Choose between shorter or longer, thicker or sparser.
When it comes to square face shapes, you should definitely tend for thicker and blunt styles when cutting the see-through bangs.
Heart shapes are much more flattering when you keep the bangs a bit to the side. That works great with the see-through cut.
Round face shapes will benefit from choppy bangs, so that is the way you want to cut this fringe. As you can see, there is definitely a way to adapt them to all shapes and sizes.
How to Cut See-Through Bangs
The ideal scenario is to visit a skilled hairdresser. Although these bangs are easy to cut, you don't want to risk doing a catastrophe. If you've decided to do it at home, these tips will be very helpful.
Decide which style works best for your face and separate the hair meant for the see-through bangs. Divide it into three parts, then get the scissors. Start cutting the middle part, which should be only a bit shorter compared to the sides.
Do them a bit longer, just to make sure that you're going down the right path. End with the sides. You don't want the bangs to be super-straight, curl them just a little bit with a round brush and a hairdryer.
Watch The Following Video to Learn How to Cut and Style See-Through Bangs
How to Style Korean Inspired See Through Bangs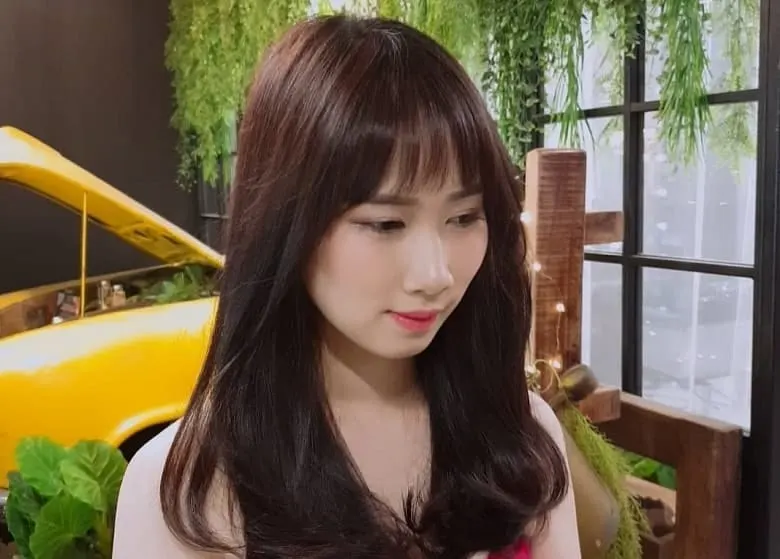 As you noticed from the example, Korean ladies can get very innovative when it comes to styling their see-through bangs. This is a very popular style for them, but it doesn't mean that you shouldn't try the see-through bangs as well.
Some of the best ways to style them is with your hair down. These pretty ladies love working curls with a fringe that shapes their face. If you prefer updos, that's an option as well. One of the coolest ways to rock them is with a high ponytail. The front wispy bangs will really be a fabulous addition to a basic pony.
When it comes to playful hairdos, you can definitely add braids. It can be double braids, a single one, or a side version. The high bun is fun because you can opt for the slicked or messy type combined with these bangs. These are just a part of the ways you can style the see-through bangs for Korean women.
New Ideas of See-Through Bangs
See-through bangs are breaking the internet. We've compiled 20 of the most glamorous hairstyles to pair up with see-through style bangs. Have a look to draw inspiration.
1. See-Through Bangs with Braids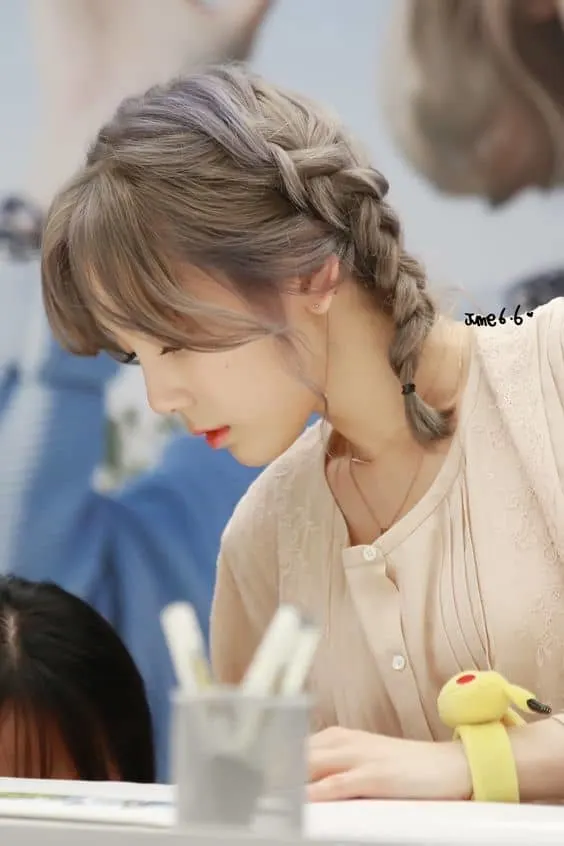 What better way to do the see-through bangs than by matching it with braids? Your options are so diverse, that you can let your creativity do its magic. These double Dutch braids are approved for all hair lengths, which means all of you ladies reading this will be able to copy the mane. The only exception is very short haircuts.
Ideal for: It is a chic hairdo you can definitely work for school, a party, or a night out with friends. It is not office appropriate.
How to Style: Decide which type of braid you like, and divide the hair with a middle part. Start from the top front and work your way to the back.
2. Do The Bandana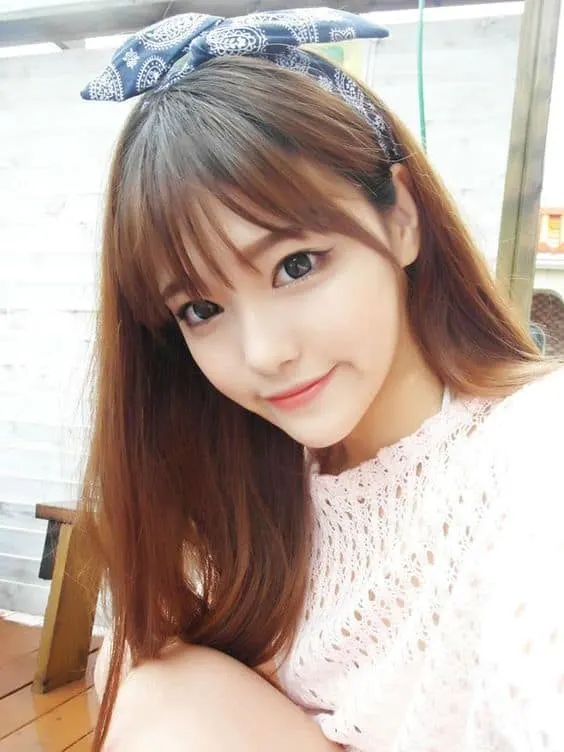 Bandanas are making a comeback this year, and they are stronger than ever. That means you can add them to all the casual outfits you're planning. What's even better, they are so chic combined with see-through fringe.
Ideal for: It's such an easy hairdo that you can use to fight bad hair days. It's done in five minutes, which is another huge advantage.
How to Style: Divide the see-through bangs from the back of the hair. Place the bandana right behind the bangs and tie it in a cute bow. You can leave the rest of the hair straight or curly, it's your choice.
Glamorous Short Hairstyles with Bandana
3. Flower Power
Get that flower crown out and flaunt it with your see-through fringe bangs. It can be so hard to add a headband to so many types of fringe, but not with this one.
Ideal for: Perfect for creative women who are obsessed with hair accessories.
How to Style: Do the hair in two low ponytails. Add the flower crown right behind the bangs. You are now ready for a spring wedding or a fun night with the ladies.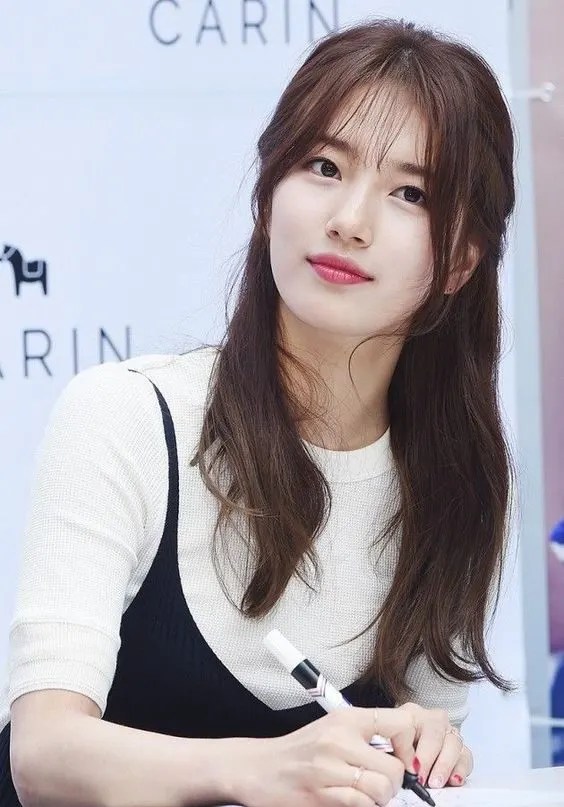 When you don't know what to do with your hair, do a half up, half down hairstyle with see-through bangs.
Ideal for: It sounds like the ideal mane for all the days when you don't have too much time on your hands but your hair doesn't seem to look good. This long straight hairdo will solve all your problems.
How to Style: Put the top part of the hair in a ponytail or in a bun. You can feel free to accessorize with pretty hair ties or pins.
5. Low Bun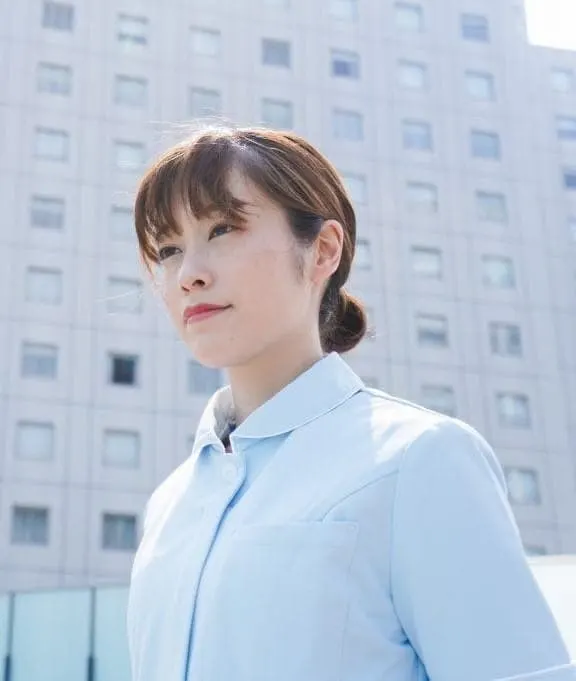 A low bun is a solution for a day at work, shopping spree, or a Sunday brunch.
Ideal for: It's great for working ladies who like to keep things simple.
How to Style: A low bun requires literally minutes to be done. Put the hair in a low ponytail first. From there, you will need to twist it and secure it with bobby pins.
6. Bob Haircut + See-Through Bangs
See-through bangs are ideal for short hair, straight or asymmetrical bobs. Opt for an autumn color such as a light brown with ginger shades and blonde tones and you are ready to look fascinating.
7. See-Through Bangs and Braids
When you have long hair, see-through bangs will create such a great framing. You can also give your hairstyle a twist and build a dutch braid that starts from one side of the head, continues along the hairline, and is tied at the bottom in a low pony.
8. Bands with Messy Bun
Medium hair can be styled in a messy bun with see-through bangs anytime you want to pull off an elegant look. You can even dye the tips in a lighter brown shade to get that gorgeous glow.
9. See Through Bangs with Braided Space Buns
Are you that kind of girl who loves youthful looks? In this case, braided space buns and see-through bangs are just the things you need to have in mind next time you want such a chic look.
10. Long Asian Hair with See Through Fringe
Korean girls really know how to sport see-through bangs, especially when they have long faces. To recreate this look, you need to apply hair gel or foam on the fringe and get a half up half down hairstyle. Decorate the hairdo with all sorts of bobby pins and other hair decorations.
11. See Through Bangs for Fair Skin
Blonde see-through bangs will create such a wonderful frame, especially if you go for a wavy bob or a medium layered haircut. To get those careless waves, braid your hair overnight, or use a triple iron.
12. Bangs and Head Wrap
Asian girls adore these types of wispy bangs because they offer a glimpse of the forehead and because they don't chop a part of your face. This fringe also provides great framing.
13. See Through Bangs for Large Forehead
If you happen to struggle with a large forehead, there are a few tips and tricks out there that will help you manage this situation. And having see-through bangs is undoubtedly the biggest step you can make to minimize your face.
14. Curtain See-Through Bangs
Splurge yourself with a mane makeover and choose a pale red color with orange tones. Wave your tresses and go for see-through curtain bangs, cut just above your eyes. If you don't want that fantastic color to fade quickly, use special shampoos and nourishing products for treated hair.
Yes, this type of bangs is also an amazing fit with ponytails. The drape version of the see-through bangs makes it much simpler for you to style them.
Ideal for: Great for medium and short hairstyles, because those are the women who usually struggle to put their hair up.
How to Style: Leave the sides of the bangs long, so that the bangs will perfectly frame your face.
Get ready to do the cutest, simplest hairstyle that you've underestimated for so long. The do from your childhood looks so fun with see-through fringe.
Ideal for: This mane is ideal for medium and long hairdos. Women with short hair will definitely struggle with the low pony, so they can take it higher up.
How to Style: Create a middle part with your comb. Tie down two low ponytails somewhere behind the ear.
Short is cool these days. Short bobs are fun, easy to style and great for all face shapes. Together with the see-through bangs style, you will be stylish and done styling it in 10 minutes.
Ideal for: Great for short hair lovers! You are not even aware of how much time this hairdo can save you.
How to Style: There is almost no effort in styling the fun bob. If you want the ends to be curled inwards, you can achieve that with a round brush. Leave the fringe messy and chic.
This updo with bangs is so good because it is work-appropriate and you can do it when your hair is acting up. We all have bad days, so this see-through bangs hairdo will be your savior.
Ideal for: It can work for many hair lengths, especially for ladies who are looking for the perfect office mane.
How to Style: Take the hair high up, and tie it in a ponytail. From there, twist it in a bun. The ballerina bun is usually perfectly sleek and smooth, but you can do your own variation and mess it up a little bit.
Short wavy bob hairdos are the most popular at the moment, and you can actually match them with these fun Korean bangs with see-through look.
Ideal for: It's a mane that makes all women feel and look younger.
How to Style: Use a hair straightener to create soft waves.
The easiest, cutest hairstyle of all times is the high messy ponytail with long see-through bangs.
Ideal for: Great for work when you don't have too much time.
How to Style: Use rollers in your hair before you go to bed, and take it up in a pony in the morning.
Things to Consider When You Try See-Through Bangs
There are a lot of things you must consider before deciding to get see-through bangs and one of the most important facts is probably their capacity to create an illusion -by getting such a fringe, your forehead will look shorter, making this cut suitable only for some women.
So, if you already have a short forehead, see-through bangs are something we advise you to avoid. They tend to minimize it, making these types of bangs more useful for women with large foreheads. See-through bangs are also quite fastidious because they need everyday styling so if you are a wash-and-go girl, this is probably a hairstyle you don't need in your life.
However, if you are an Asian girl and love Korean looks, this fringe will make you look modern, romantic, and chic. If you want to make sure your bangs look like your fav Celebrity, a fringe roller it's a must.
See-through bangs are on the path to take over the hearts of so many women. The fact that the fringe is easy to maintain, comes in many lengths and does not require too much work, makes it one of a kind. You'd better be scheduling that hair salon appointment right now!