Sometimes your outfit dictates your hairstyle. In the case of a one-shoulder dress, showing off your bare arm and collarbone is the key to make a statement. Pulling all of your hair up is an easy way to go, but there are a variety of other hairstyles that will make the look your own.
Hairstyle Ideas for One-Shoulder Dress
Not every hairstyle looks good with every dress you wear. Combining the hairstyle and dress is the key to look at your best. Below are our top 10 hairstyles for showing off a stunning one-shoulder dress.
1. Big High Bun
A large and wispy bun makes for the perfect prom hairstyle with a gorgeous one-shoulder dress. If your hair is thin, add a sponge or hairpiece to fill out the look. A slightly messy style is youthful and will make your night stress-free.
2. Long and Loose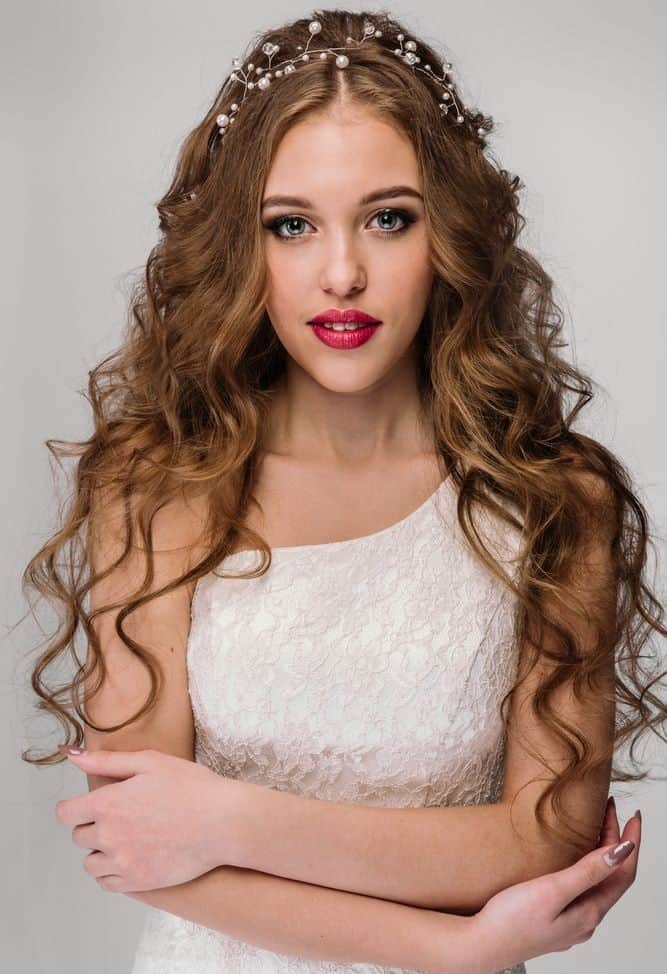 Wear your long hair down and loose for a romantic vibe. With an easy wedding hairstyle for one shoulder dress, simple waves can be pushed to one side or the other as needed. Add a beaded headband as an extra detail.
3. Medium Springy Curls
This curly hairstyle and one-shoulder dress work because of the medium length hair. Shorter lengths with a side part helps to open up the look around your shoulders. You're still able to show off your luscious curls and your statement-making ensemble.
4. Unique Up-do
Now is the time to play around with different updo hairstyles for one shoulder dress. Get intricate or go as simple as the pattern on your dress allows. This look focuses much of the style to the top of the forehead for an impressive style.
5. Short Natural Curls
This black hairstyle for one shoulder dress proves that babes who love wearing natural hair have it easy when it comes to formal events. No intricate styles is necessary, as your gorgeous curls do all the talking.
Incredible Hairstyles for Strapless Dresses
6. Face-Framing French Braids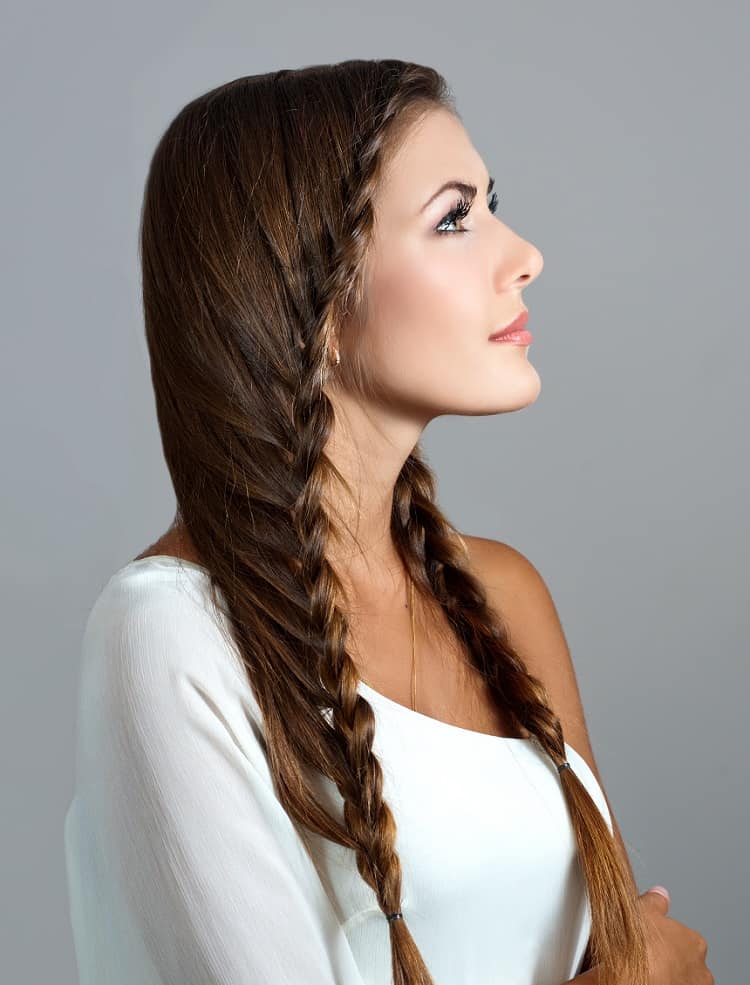 These unique braids for one-shoulder dress draw the focus to your chest and shoulders, which is perfect for highlighting that area on your dress. This swooped forward style is also great for a backless gown.
7.  Pinned Curls Up-do
If you need an easy bridesmaid's hairstyle for one shoulder dress, look no further than this pinned up style. Show off detailed curls and a beautiful gown with this style. Leave a few tendrils down to frame the face.
8. Straight And Layered Pixie
Babes with pixies don't have to worry about pulling hair up to show off a dress. Sport a straight and layered pixie as you normally would for your big event. Bold, red lipstick doesn't hurt, either.
Ideal Hairstyles for Off-Shoulder Dresses
9. Sleek High Ponytail
One of the best ways to show off your dress is with a modern high ponytail. Hair should be sleek and straight to focus the attention where you need it most. Use hairspray to tame flyaways and use a brush to gather hair up evenly to avoid any tension on the scalp.
10. Long Bob With Side Bangs
Bob hairstyles are ideal for keeping hair off of your shoulders and the emphasis on your dress. A side part is easy yet functional. Side bangs highlight cheekbones and adds a little flair to straight or fine hair.
Whether your hair is short or long, showing off your one shoulder dress is easy. Pull it up into a fierce high ponytail or sport a sexy pixie cut or sweet and sassy bob. The options for up-dos are truly endless, too.