So, you are a woman with receding hairline and looking for hairstyles that'll look good with the receding hairline. As hair is an essential part of every woman and man, it's no wonder why people freak out when they see their hair loss and their receding hairline.
Women's receding hairline hairstyles are tricky and you need to consult with a professional hairstylist before choosing one.
Receding Hairline Hairstyles for Women
We know it can be very frustrating to come up with ideas on how to fix your receding hair, especially when nothing seems to work. Hair loss can have a major impact on personality and self-confidence.
Many women dive into the depths of misery and depression at the sight of their hair loss and we can't blame them, a bad hairline and thinning hair can send anyone running for the hills.
Some women try and conceal their hair loss with extensions. Little do they realize that these extensions can accentuate and fasten the hair loss so their hairline could recede even faster.
There are other, better ways to counteract this problem. Here we present 35 hairstyles that can work flawlessly to cover the receding hairline for women.
1. Short layered bob haircut
Add texture and color to your hair. This will shift the focus from your thin strands and receding hairline to more promising features. Go for darker roots and lighter hairs with a bob cut that has chopped layers to create volume. This will give off a thick hair effect and will help conceal that bad hairline in a jiffy.
2. Choppy ends of medium length
This receding hairline hairstyle for women needs you to shorten the hair. This medium-length uneven chop creates an illusion of more hair. You need to be careful with the layers, though.
More layers at the end will create wispy ends that will do nothing to hide your hairline. Fewer layers and short length to decrease the weight and are perfect to pull over in front of your forehead for the perfect haircut.
3. The 90s, Bob
If you are inspired by the vintage look, this is the perfect haircut for you. It will help cover your receding hairline and give your style a fabulous makeover at the same time.
The retro bob cut gives you abundant volume all over the crown area and is perfect for thinning hair. Many notable names in the fashion world carry this look and why wouldn't they, it gives off an iconic vibe that is all too good to miss.
4. The wavy Shoulder skimming bob
Scared to cut your hair too short? Well, this women's receding hairline haircut that barely touches the shoulders may be the best solution for you.
The loose waves falling across your face will cover the receding hairline without any effort and will give you the sweet, carefree look that you can wear on a number of occasions. This haircut can be one of the easiest ones to style for women, which is another advantage.
5. The messy bob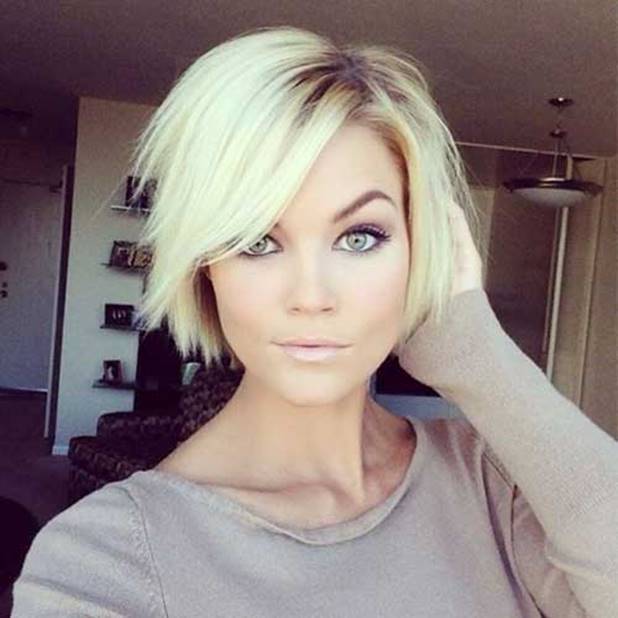 Although this style won't suit everyone, it's still great for those looking for a cool hairstyle for their hairline. Receding hairline for women is very easy to cover up, thanks to the long hair and the abundance of it that many women have.
The chopped look in this haircut provides buoyancy to your hair and the side part works wonderfully to create a new style that makes your hairline nonexistent. Simply mess it up a bit or use some hairspray to settle it and you are good to go.
6. Side swept crop
With thin hair, short is the perfect way to go. The side-swept crop creates volume and completely Comes over the forehead to give your face a new dimension. The style is great for work and gives you that thick hair free from any peeking recession.
7. The choppy bob
A great hairstyle option for women with a receding hairline. The choppy bob adds a ton of volume to your head, especially at the forehead. Angling it to one side can give even more coverage.
The edgy fringe and the messy style is perfect to conceal any bad hairline for women. Plus, the style doesn't require much pampering and is a simple style-as-you-go look.
8. The side part
You never know the power of a side part till you actually use it. Add some layers and the cut becomes an efficient, ultra-efficient cut to conceal your hairline. The layering works to add some lift which prevents your hair from settling down against your head.
9. The wavy and tousled style for receding hairline
The messier you make your hair, the greater coverage it is likely to provide. Add some highlights to your hair and some texture. Finish the style with some waves and make them come over your face and all around you in a tousled uneven manner to cover up your receding hairline.
10. Teased ponytail
This receding hairline haircut is a stylish option for women. Although a traditional ponytail will pull on your head and will enhance and even accentuate your hairline, a teased, voluminous ponytail is likely to have an opposite effect.
The style is created by simply teasing back the front layer of your hair to create a volume puff. You can then pull your hair back into a loose, high ponytail. The puff at the top helps to divert the focus from your hairline and is a great style to wear on any occasion.
11. Wavy lob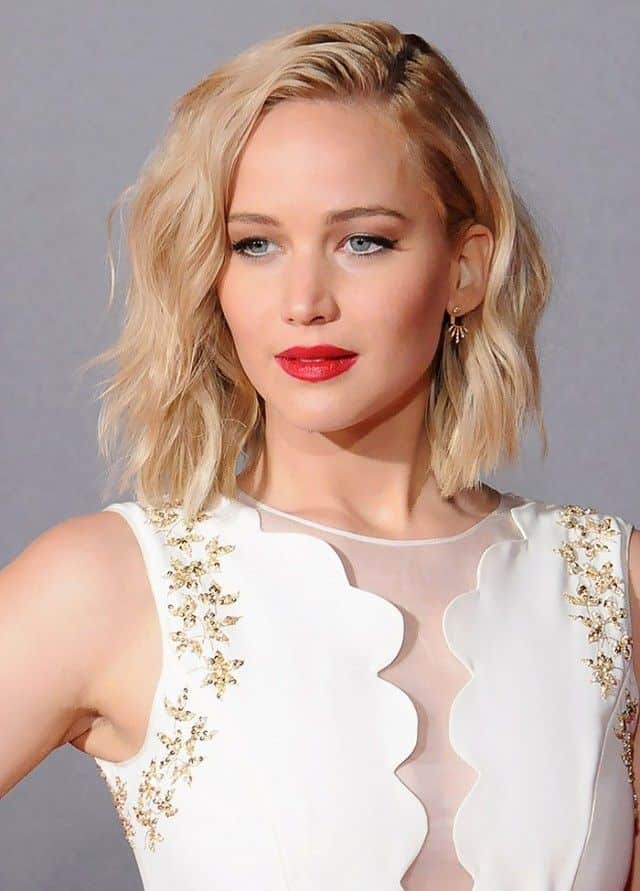 A short receding hairline hairstyle for women with beachy texture is the perfect means of concealing your hairline efficiently.
It accentuates the natural curl in your hair, is easy to style and can give your face a new look. Try it out and be amazed by the subtle and efficient way that this haircut helps your bad hairline.
12. Deep side part
This is different from the regular side part because this one starts from the back of your head, brings your hair forward and then to the side.
You can use a curling iron to add waves and create more texture which will help create a natural fall to the side. The style is great for events, occasions and even for everyday wear for a receding hairline for women.
13. Uneven front bangs
No one does it better than Zoey Deschanel. The front bangs do a marvelous work of covering up the forehead and the messy cut makes it even more appealing.
The wispy choppy bangs are light and easy to handle so that helps with creating volume at the front and giving that mesmerizing lift to bring out your features and hide your receding hairline.
14. Wispy front layers
Another way of hiding the receding hairline for women is to have these light and wispy front layers. With a center part, they can cover either side of the face and bring the focus onto the hair strands instead of the hairline.
The layers frame your face in the perfect manner and will thicken up your hair as well. Great for everyday work and even for many occasions, try it to get looks of admiration wherever you go!
15. Short 'Hun'
One of the latest hairstyles in the fashion world is half-bun. This works perfectly to create drama which shifts the focus from our hairline.
The loose hair also falls and covers part of your hairline so you can easily cover the receding hairline as well. The rest of the hair is cut to shoulder length and looks great with some Beachy waves. However, you can style them as you please.
16. Asymmetrical bob
The regular bob too regular for you? Try the asymmetrical look with a side part that is both a fashion statement and the perfect aid to cover your receding hairline. The side part adds to the grace of the hairstyle. Although it suits best with straight hair, you can try the look with any type of hair that you like.
17. Messy Pompadour
One way to hide the receding hairline, for women, is to simply outshine it. Add a voluminous pompadour at the top and mess it up a bit to create an iconic look. Many celebrities have worn this look on the red carpet and killed the fashion game. The style will suit you too, give it a try!
18. Jagged part
This look is perfect for women who have just started to have the receding hairline problem. It cuts the teen girl's hair short, barely touching the shoulders and adds numerous layers.
Each layer is then jagged for that striking jagged look. You can then part your hair just off-center and enjoy having a stylish haircut without having to worry about your hairline.
19. The long blunt bangs
Wish to completely make your hairline vanish? Well, the long blunt bangs is one haircut that can cover your entire forehead and your receding hairline completely. The advantage of this haircut is that you can style the rest of your hair as you please while keeping the bangs securely on your forehead.
20. The pixie front flip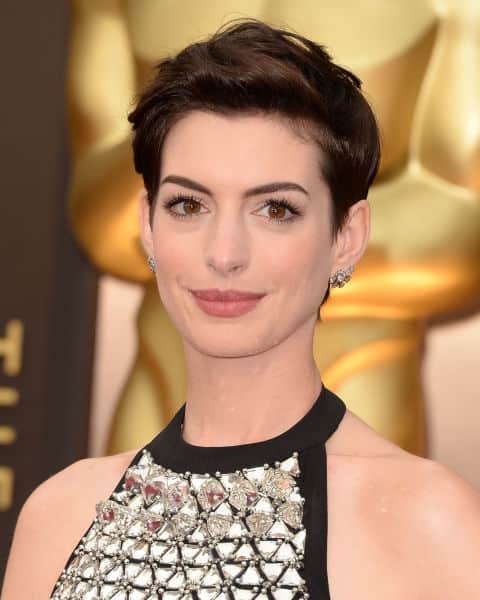 Short pixie is good for thin hair and receding hairline for women. The pixie cut is the perfect example where you can achieve a stylish updo while covering up all the blemishes. The cut is short which adds volume and the front flip helps create a unique look that adds a flair which is very appealing.
21. Side swept pixie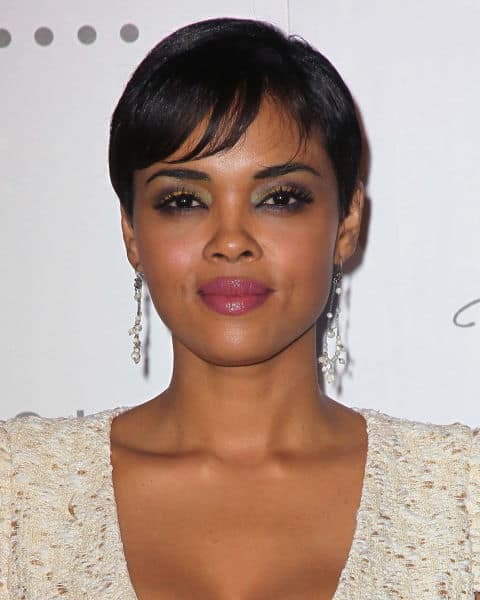 Another way to contour the pixie cut is by simply side sweeping the hairstyle. The side part really does the trick in helping to hide that receding hairline. It is a vintage-inspired look and will work to create the perfect hairstyle for any event or occasion.
22. Faux bob
Not many people can pull this off, but for those of you who can, they should definitely use this great hairstyle for their receding hairline. The hair is made to look thicker, more vibrant and adds that buoyancy that you so desire. Many celebrities have tried this look and have inspired unique trends. It really is one of a kind style to carry.
23. Messy updo
This women's receding hairstyle attempts to cover your bad hairline with a messy updo on top. It has flying strands of hair on the sides that work to create a buoyant effect. Where a typical updo can look sleek, this one is messed up from the front to create a different style. This look is great for parties and formal occasions alike and is one of the best hairstyles aimed to cover a receding hairline for women.
24. A line bob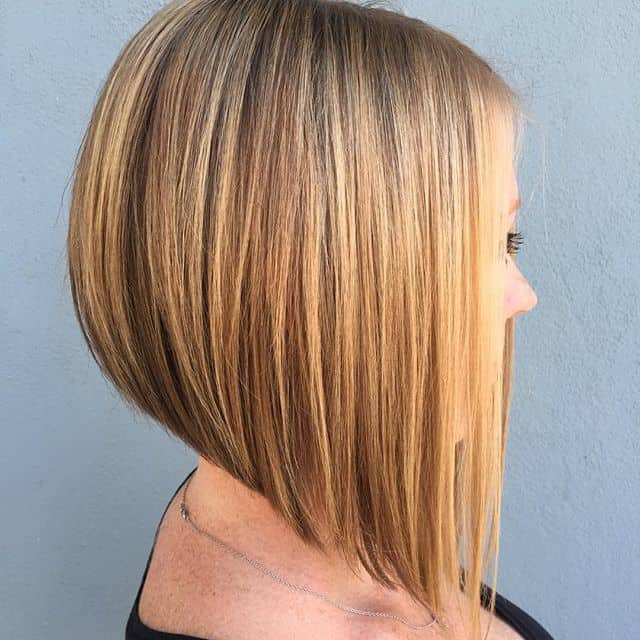 This is perfect for everyday work because it does not require any styling or fixing, the cut comes over your forehead naturally to cover the receding hairline. The cut suits almost every face cut but looks exceptional with the round face. Play around with the bangs they are sure to add a playful flavor to your appearance.
25. Rough ponytail
Try to make your ponytail easy and careless. Mess it up a little so that the hair strands fall out at different places. This will help cover the bad hairline and will also add volume to the rest of the head. The best part is that it is extremely easy to do and looks great at the same time.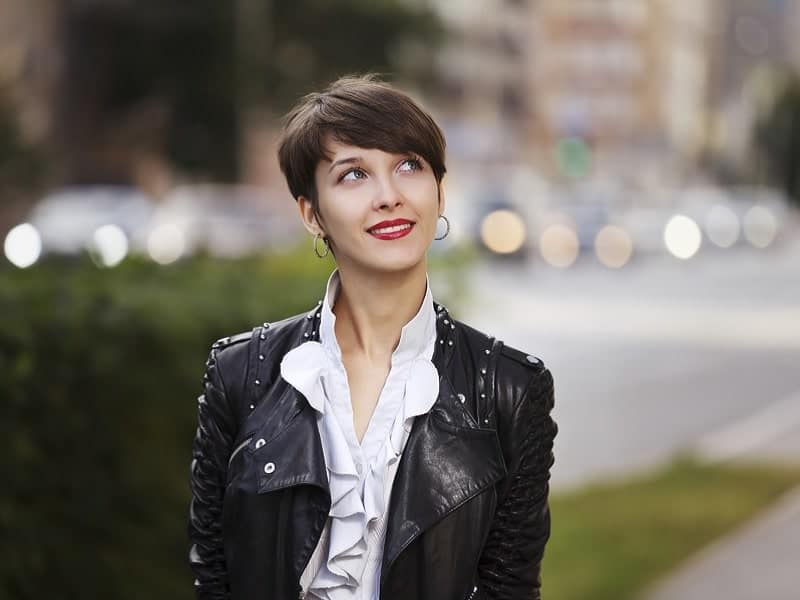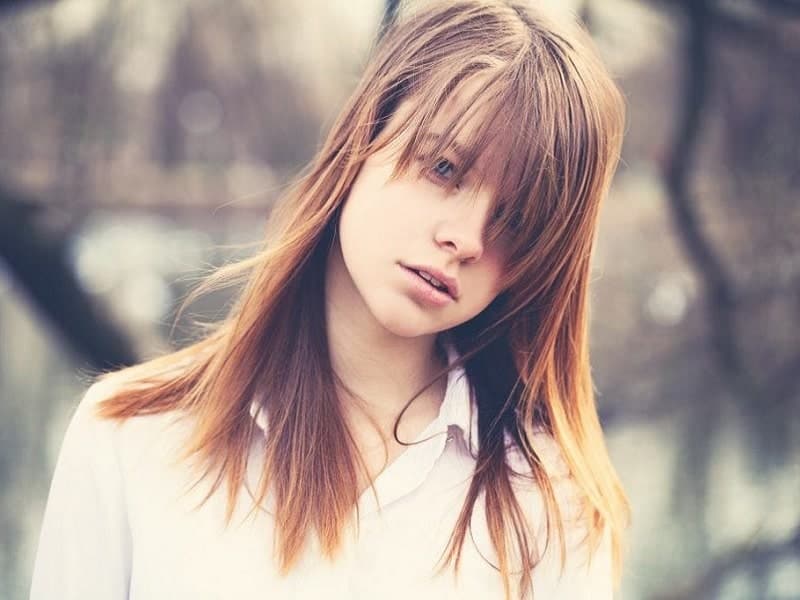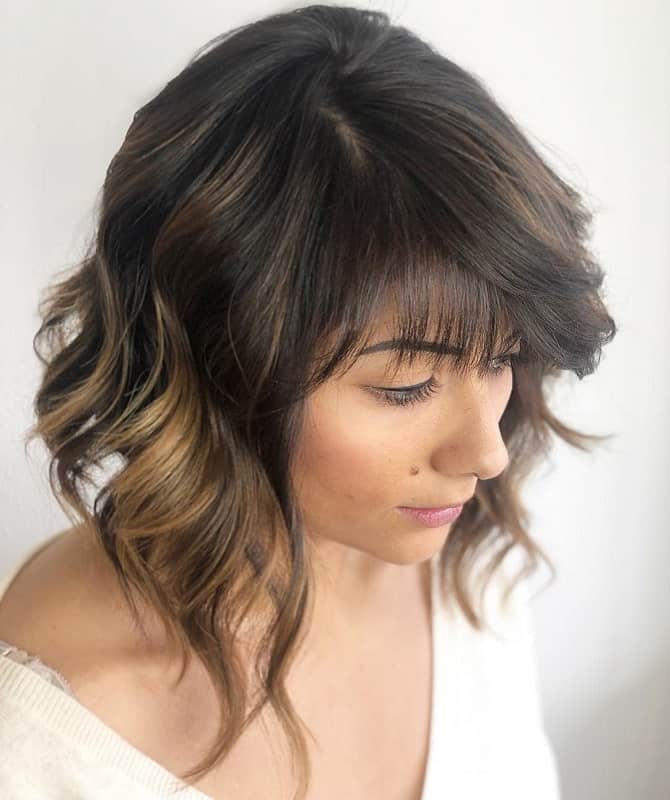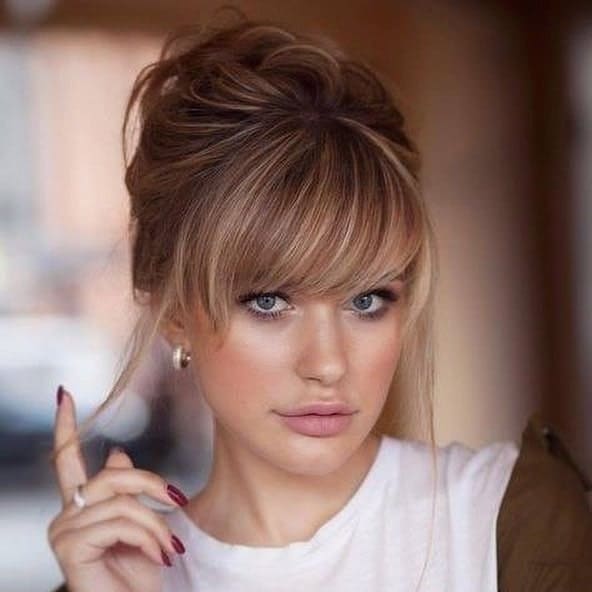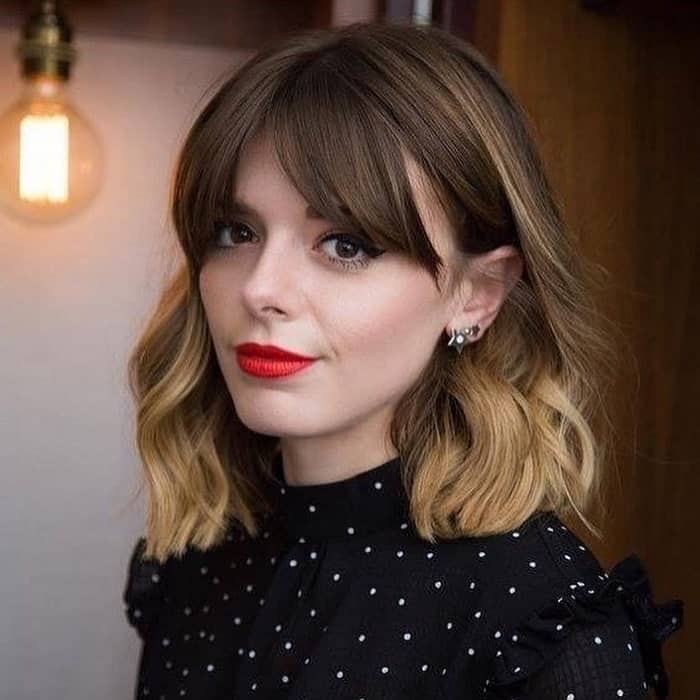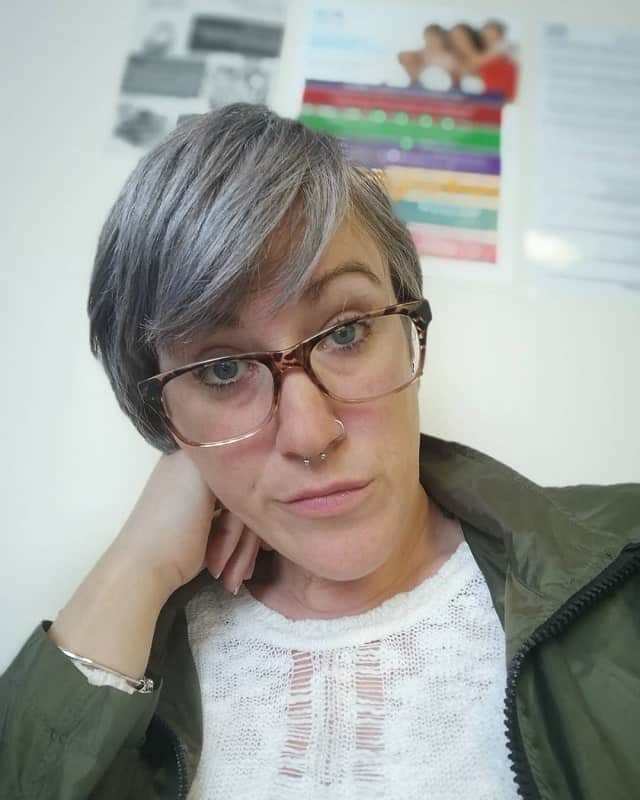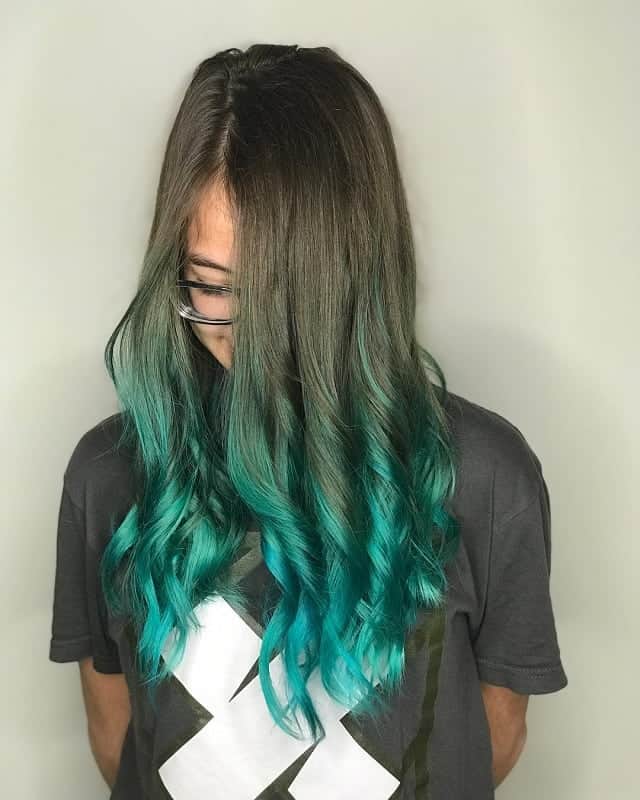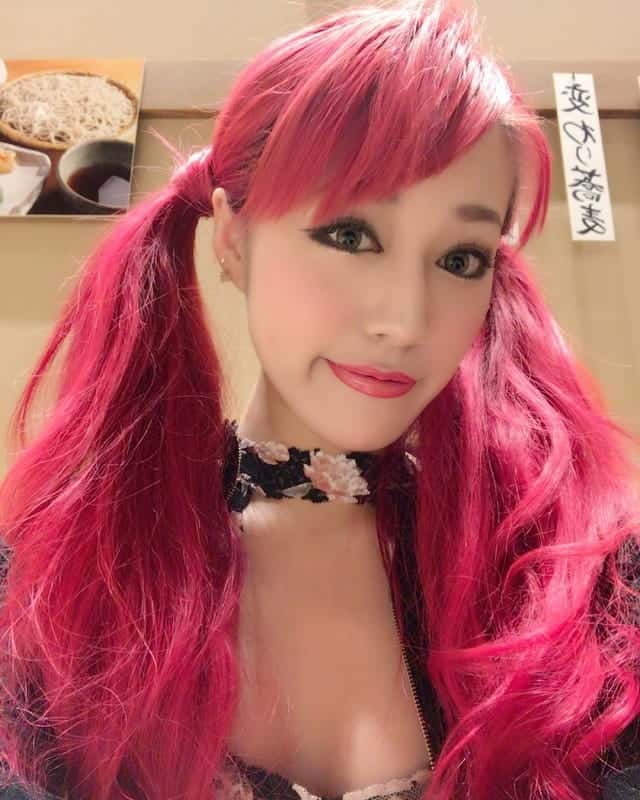 All these hairstyles are your solution out of the receding hairline problem. There are a great many hairstyles out there that you can use to conceal the bad hairline naturally. Why damage your hair with extensions when you can use these haircuts and hairstyles to create the perfect look? Managing the receding hairline for women has never been easier than this. Choose from the entire range of different hairstyles and combat your hairline for the perfect look!