Search the term Jimin pink hair – from Facebook groups to Tweets everybody is talking about Jimin's hair. Who has guessed that one person and his hair can make such a fuss? Well, Jimin from K-pop group BTS showed us how that he can transform himself into many characters, and how your hairstyle has to be matchy with your wardrobe.
Right after his performance at the BTS concert in Nagoya on January 12, the hashtag #pinkjimin has exploded worldwide. Fans simply adore Jimin's transformations, and we have to admit he is courageous!
How to Get Pink Hair Like Jimin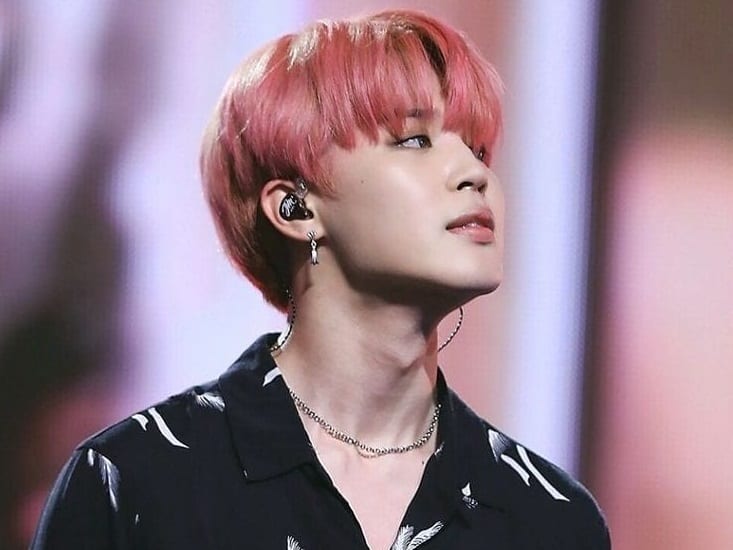 Since Jimin has tried diverse shades of pink, you have many choices in front of you. Many people tried to 'copy' his style. Those who succeeded now wear pink as an everyday dye. BTS group is known for its influence on young people. They tend to copy their style, but most of all their hairstyle. All of the group members have their own shades, but they all tend to experiment with different dyes.
And while the pink shade is not an easy shade to pull, here are some of the tricks that can lead you to have Jimin pink hair.
Bleach Your Hair: We are all aware of how much damage can bleach do to your hair. However, if you want to achieve that perfect shade of cotton-candy pink hair like Jimin, you need to bleach your hair.
If you want, you can protect your roots and not bleach them. However, the rest of your hair should be white or yellow in order to achieve a light pink shade.
Protect Your Hair: Bleach can damage your hair pretty bad, so you need to be sure you use good hair care products, to protect both color and your hair. Use silicone-free shampoos, and always put a lot of conditioner on your ends. Hair ends generally suffer from bleaching and dyeing your hair, so be extra cautious about them.
Use Dry Shampoo: Hairstylists suggest using dry shampoo to prolong the time between washing your hair. Why you might ask? By using dry shampoo you will protect your color from washing off. Instead of washing your hair every or every other day, try to use dry shampoo in between. Your Jimin hairstyle will last much longer!
Pick the Right Shade: Go for pastel pink shade if you want to achieve Jimin from Wings: You Never Walk Alone album period. However, if you opt for a Love Yourself: Her era, then you can choose between dark purple-pink or light cherry blossom.
Amazing Hair Color Highlights Ideas for Men
Jimin Pink Hairstyle Through the Years
These are Jimin pink hair variations he has dared to try and fans are swooning over it.
1. Cherry Blossom Pink Hair
This is the newest photo of Jimin pink hair, which he proudly showed off at the concert in Nagoya. Lovely shade of pink matches with his fair skin tone. These are trending hairstyles for Asian guys.
2. Orange Undertones
Another beautiful pink hairstyle of Jimin. From rose to orange – while his hair looks washed a bit, it still has a vibe. That is why you need to learn to love your hair even when the color is washed off.
3. Peach Pink Hair
Jimin decided to make his pink hair even more interesting by dyeing his in peach pink color. This specific pink hairstyle can suit every guy.
4. Pastel Pink Shade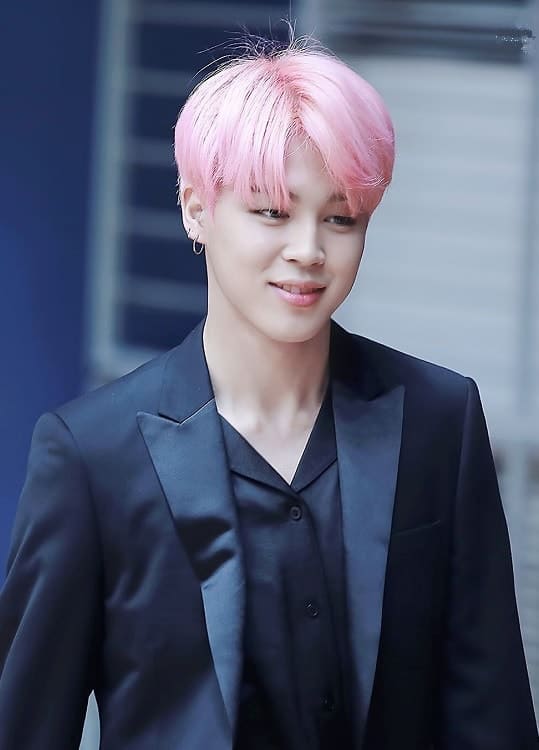 If you want to look like a cotton-candy, then this is the side part hairstyle and dye shade you should follow. Fans were completely obsessed with this version of Jimin pink hairstyle that they have shown during fan-meet.
5. Lavender Pink hair with Middle Part Bangs
Jimin with pink hair had has many different phases. This one if from the so-called darker phase. Even lavender looks perfect on him.
Jimin's pink hair is not always perfect and styled. He likes to leave it messy and voluminous.
7. Fuschia Phase
Typical fuschia pink hair color on Jimin looks perfect with his two-block haircut. He definitely knows how to wear pink, right?
After all these images of Jimin pink hairstyles, it is really hard to resist and not try even one of them. He dyed his hair in pink in 2023, and since then has been through many different hair color changes. What are you waiting for? Pink hair is trending everywhere!