When it comes to perms, the train of thought is that it makes your hair curly, that's it, and that's all. But did you know that various types of perms are available to produce different kinds of results?
It's critical to learn about the different types of perms out there so that you can pick which one suits you and your hair type best. Remember that perms can be damaging if not done correctly, and it's crucial to care for your hair in between hair treatments to avoid dryness and breakage.
Perm Types
Here are the most popular types of perms that give you full and luscious locks! Remember to ask your stylist if they know whichever perm hairstyle you select, as some of these styles require advanced knowledge to execute.
#1. Spiral Perm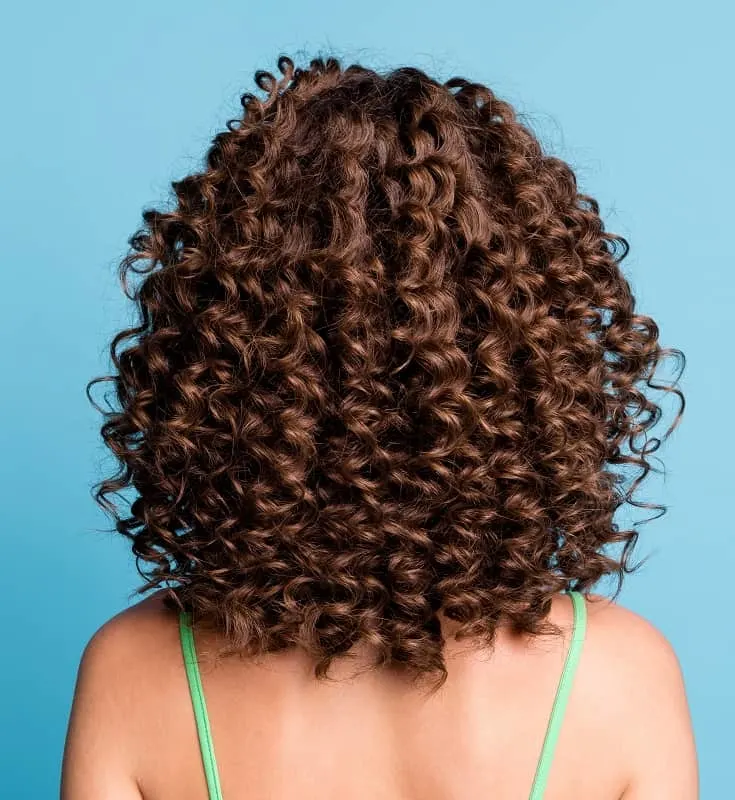 Spiral perms are different than regular perms. This type of perm is well known for giving those gorgeous right spiral curls all over. It is ill-advised for those with weakened or damaged tresses to get this type of perm because it requires strong chemicals to develop those spiral ringlets. Therefore, you should already have reasonably healthy and strong hair for this one.
The curls start from the scalp to the ends of the hair strands. Additionally, if you want a unique look, you can ask the hairdresser to put perm rods of all sizes in your hair for extra spice if you don't want your curls so uniform.
Since the stylist will curl your hair very tightly, you want to have at least around eight to ten inches of length before getting this perm treatment.
Aside from that, this type of perm should last you almost six months. With time you'll see your curls starting to relax a little, and you'll have to get some good quality hair care products to keep your hair from getting frizzy and full in between perm treatments.
#2. Body Wave Perm
Body waves are a fan favorite!
You get instant volume and dreamy beach waves without the curl of strict definition. You'll notice that the stylist uses perm rods that are much larger than the ones they would use for spiral perm services.
This type of perm results in a more natural look, and it's also super low maintenance. So if you have hair that's naturally straight and doesn't hold curls very well, this is a good choice for you to add some texture to your hair.
It also prevents your blowouts from getting flattened a short while after you've finished blow-drying your hair. The body wave perm will last you between three and five months, but make sure to steer clear of flat irons and curling irons if you don't want to compromise your new waves.
#3. Spot Perm
A partial perm, also known as a spot perm, only includes applying a chemical treatment to bring curls or waves on a particular area of your head instead of all over.
This type of perm might seem a little strange upon first hearing about it, but it's a great way to incorporate more curly volume in sections of your hair that could be thinning. Sometimes you may find that some people's hair is curlier or wavy on only one side of their head.
The outcome is usually very natural looking, and the only thing you have to watch out for is the touch-ups. You have to come back more frequently for spot perms.
#4. Root Perm
The root perm is much like the spot perm because only one area of your hair receives the treatment: the roots.
This is one of the most popular ways to add volume that looks natural because it appears to come directly from your scalp.
It's also an excellent option if your perm treatment is getting old and starting to grow out. You can add the curls back to the roots to make it look like you haven't tended to your curls in a while, but they're natural.
This type of perm only lasts for around four weeks.
#5. Volumizing Perm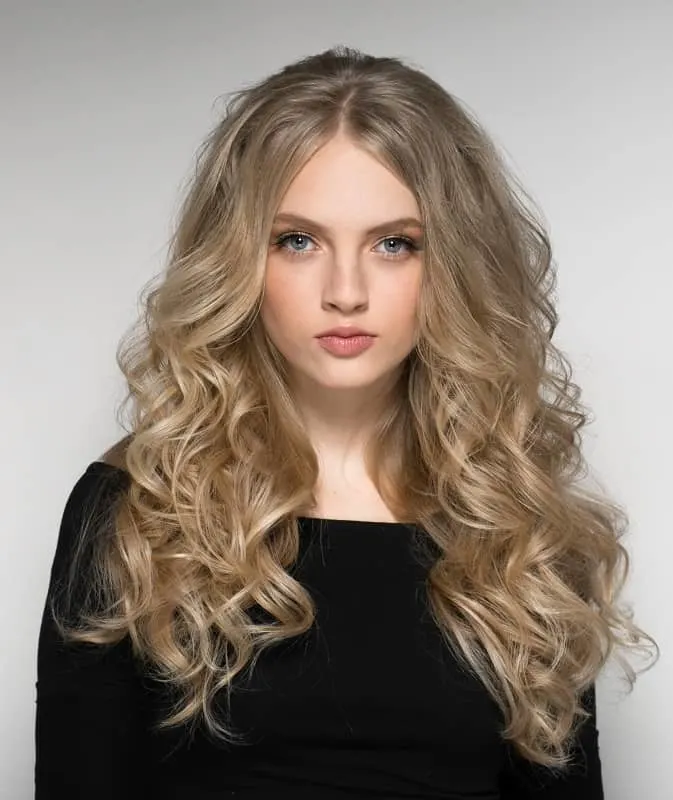 As evident by the name, a volumizing wavy perm will give your hair more volume rather than the tight curls to which you may be accustomed.
The same chemicals and rods are used in the volumizing perm as are used in the spiral perm. However, the neutralizing chemical is added after the perm rods have been removed instead of while they are still in the hair. This method allows the curls to relax before they are set.
This perm is suitable for individuals with both long and short hair. Remember that this perm only lasts for six weeks, and you must plan regular visits to your hairstylist to keep up the look for an extended period.
#6. Multi-Textured Perm
The multi-textured creates tightly coiled curls that appear more natural and realistic. It achieves this by using multiple perm rod sizes to produce more curls than you would typically receive from a body or beach wave perm.
This perm is for women with medium to long hair because it produces tight curls. As a result, your hair will look textured and very bouncy. And with the proper styling and curly hair care products, this look should last several months.
If you're looking to perm your short hair, check out these styles.
#7. Stack Perm
A stack perm is an option that gives a very natural-looking look. It keeps the roots of your hair a little straighter, and the tips of your hair will be more curled. This perm is for people who do not already have their hair layers cut in their hair. That is because the perm will create a layered look without cutting your hair.
This perm for long hair appears to be much more natural because people with naturally curly hair do not have curls that go all the way down to the roots. On the contrary, most curls naturally begin halfway down the strands of hair.
By using an assortment of different perm rods sizes, they will look more natural. You can expect this look to last up to 5 months with very little maintenance other than regular deep conditioning treatments.
#8. Straight Perm
Unlike the other perms that produce curls, the straight perm removes all-natural curls from your hair.
Hairstylists will use a strong alkaline solution to break down the bonds in the hair before adding heat, straightening it with a hot iron, and washing it. Lastly, a neutralizing chemical is applied to ensure that the hair is straight.
Your hair will appear to be much longer than it once did after the treatment is complete.
Straight perm has its roots in Japan and is different from other kinds of relaxers in the chemicals used. Results last four to six months as long as you do not use much heat to style your hair during that period.
If you are still undecided between the different types of hair perms, check in with your local hair salon. Your stylist will discuss which option is best for you based on what you want for your hair. But what if you have got a bad perm? Don't worry; you can fix a bad perm without even cutting your hair.
No style is intrinsically better than another. It simply depends on which style best suits you. Just keep the health of your hair at the forefront of all your decisions.
Related Topics