Men with preppy haircuts usually carry an elegant well-combed hairstyle that's a mark of a refined upbringing. A preppy look is synonymous with neat, tidy and well-maintained. It is a classic sexy haircut that's often paired with pastel shirts or power suits.
Best Preppy Men's Haircuts in Fashion
Have a look at our list of 10 top preppy haircuts for men that are instilled in men's hairstyles worldwide to become ahead of the trend!
Don't let the name intimidate you. An Ivy League or Princeton haircut doesn't require a ton of wealth and fancy degrees. It is a simple and short hairstyle that's slightly longer on the top.
This clean combed style will make your face look more defined and your jawline more prominent. Since this preppy haircut doesn't require ample volume this could be a particularly great choice for someone with thinner hair.
2. Side-parted Preppy Style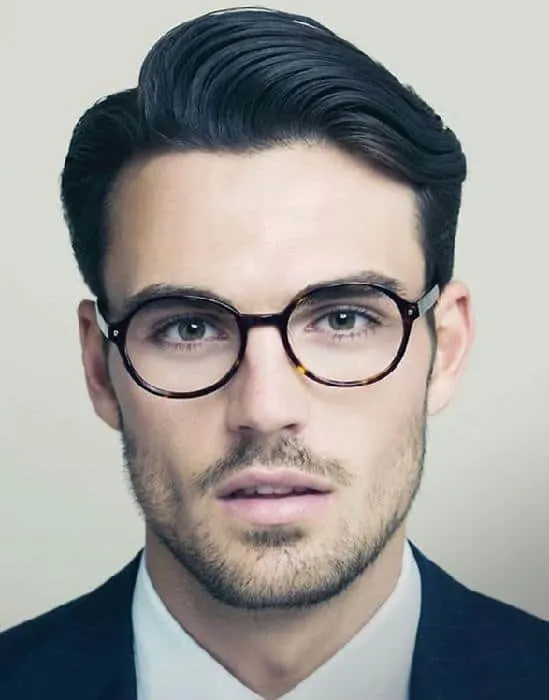 Give your hair a side parting to create a combed and dapper look. This hairstyle is suitable for men with long or short hair. Simply part your hair on one side and comb the hair towards the other side.
You can add some hairstyling mousse beforehand to give your hair more definition. Pair this preppy haircut with glasses for that perfect preppy look.
3. Classic Slicked-back Haircut
This is a timeless classic that suits men of all ages. This men's preppy hairstyle looks magnificent when paired with white buttoned-down shirts and Oxford shoes. It has to be styled with some products like hair pomade or wax for a sleek neat finish.
It works with both long and short hair. Slicked back short hair looks polished and refined while slicked back long hair looks more rugged and macho.
4. Curtain Fringe Haircut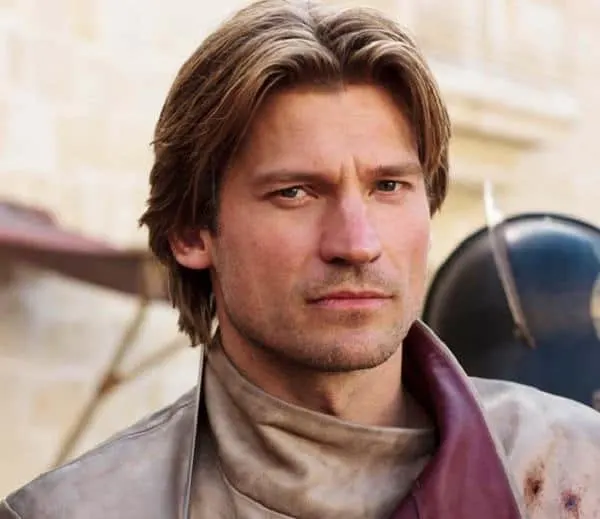 This preppy men's haircut is quite different from the ones we have listed above. It is suitable for long hair and it can be kept open and free-flowing. This is a staple mid-parted look from the 90s that has been revived by actors like Chris Hemsworth and Nikolaj Coster-Waldau.
It also appears to be a popular choice among boys of Kpop groups.
5. Preppy Pompadour
This super high-maintenance vintage haircut has been a preppy favorite for decades. This pompadour look is created by sweeping up the hair towards the center of the head. A lot of pomade or hair wax must be used to hold this style in place.
Want a messy yet preppy look? Go for some fun spikes. A hot favorite among boys especially prep-school attendees and college students alike, spikes are easy to both create and maintain.
7. Preppy Curls with Tousled Look
This preppy hairstyle for men is simply irresistible, and it adds a more seductive touch to the neat styles. Refined hairstyles don't always have to be business-like, and the curly tousled look is the greatest example.
If you have long wavy hair and you want a less-defined look, go for this haircut. Wear it and style it simply with some hair gel.
8. Curly Preppy Hairstyle
This preppy hairstyle for curly hair will make you look sexy and you will definitely be quite an appearance wherever you're going. You'll not only get that attractive look, but you'll also show off that smart attitude that girls adore.
9. Gossip Girl Preppy Hairdo
Ed Westwick took the 80s preppy hair look to a whole new level. Chuck Bass, his character from Gossip Girl, was sassy, smart, and wild, and even if he wore a sided comb over hairstyle, the look completed him and matched his personality perfectly. Use some quality hair gel to make those front strands look sleek.
10. Long Preppy Harstyle+Beard
This long preppy hairstyle is ideal for men who want a rebellious touch. Toss that hair on the back and maintain that grain blonde, brown color. A short beard that is perfectly groomed will make you look stunning and pretty smart.
We have compiled the 10 most popular preppy haircuts for you. You can try mixing some of these styles with more edgy looks to create a bold statement.