The history of undercut with dreadlocks and the look itself has usually been associated with the black people for centuries but with the turn of events and progress of technology, there is no restriction of color or caste on dreadlocks.
Both white and black, tall and short, thin and fat can be seen rocking the versatile look. Following are some of the best undercut dreads styles compiled for you to be able to make the correct decision.
Latest Undercut Dread Hairstyles
Have a look at the top 7 dreaded undercut styles for men. Explore and create a statement look for you.
1. Low Ponytail Undercut Dreads
Famous among men of all ages, the low ponytail dreadlocks sport two hairstyles under the name of one. Apart from the very evident dreads, this hairstyle also equips with itself an undercut dreads to show a clean shaven area along with highlighted ponytail dreadlocks.
The Mohawk dreads hairstyle allows the dreads to be sectioned and styled in the middle top part of the head with both the sides and the back giving a faded undercut dread look.
3. High Top Dreads with Design
The high top dread styles the bunch of dreadlocks at the top of the head, equally distributed. The sides are given a shaven undercut look which is further enhanced by different designing techniques.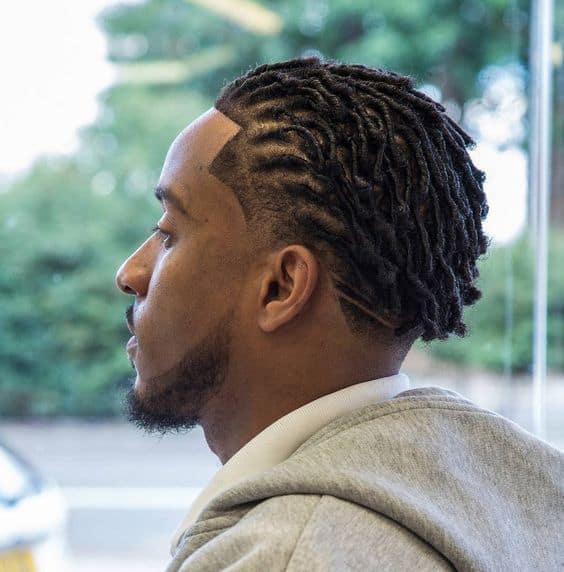 Braids in this dreaded undercut hairstyle add a whole new level on intricacy. While many people find long dreads to be time-consuming and a mess, braids are here to save the day. Now, you can braid your dreads in various ways to look more stylish and keep them out of your way as well.
5. Undercut Dread with Top Knot
The undercut dread separates the top part of the hair from the bottom with a very visible design line all across the head. The top part of the hair is then styled into a top knot to give off a very chic vibe.
6. Side Part Dreads
A side-parted hairstyle not only gives immense volume but also makes the shape of the person's face prominent. The simple way to achieving this look is to grow out your dreads to your dream length and side parts it with the help of styling products.
7. Dreadlock Bun
This type of dreadlock hairstyle is perfect for those who like to keep hair out of their way. Moving one step forward than braids, the dreadlock bun with the back and side shaven undercut is simply dreadlocks wrapped around in the form of a man bun.
The undercut dread style is becoming trendy with every passing day and men and women of all age look very eager in adopting it.