Mohawk braids with shaved sides give ladies such a fierce, bold look everyone falls in love with. If you are one of those strong ladies who always want to be different, we bring you 7 fantastic ideas. All of the ones below are fresh, chic, and can be great even for the ones that prefer classy over edgy.
Classic Braided Mohawk Hairstyles with Shaved Sides
Bold women can try these Mohawks with braids and shaved sides to get an edgy look.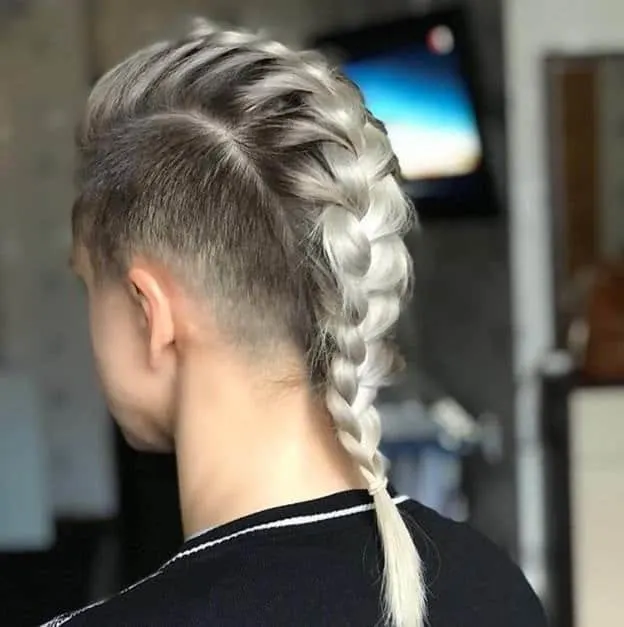 This braided Mohawk hairdo with shaven sides is such a statement that you don't even have to experiment to be seen and noticed.
Ideal for: Getting shaved sides is a very bold decision. If you manage to get there, you won't have a problem decorating the mane with a braid.
How to Style: Simply start braiding from the top. It's so easy and fast.
Mix and match is always a fun idea. Some ladies are ready to go to some lengths to get the hairdo they have on their mind.
Ideal for: It is not a hairstyle meant for the faint-hearted.
How to Style: If you have a pattern on your mind, make sure to put it out there on the shaved sides. This type of Mohawk braids with shaved sides also include some fierce braids decorated with the coolest hair accessories.
Nothing comes close to gorgeous pink hair color. Add some pretty flowers and you're ready for the big day.
Ideal for: Edgy brides will be so happy to see this type of side shaved Mohawk braids.
How to Style: Opt for a fabulous and voluminous braid that will really catch everyone's eye. Add flowers so that you can really achieve that bridal vibe.
Combining Mohawk braids with shaved sides and a cool hair color seems like a match made in heaven.
Ideal for: Any lady can decide to cop this whole hairdo.
How to Style: It's yours to choose whether you'd like to braid the whole top part or just do a smaller braid. Accessorize it with some chic lines on the sides.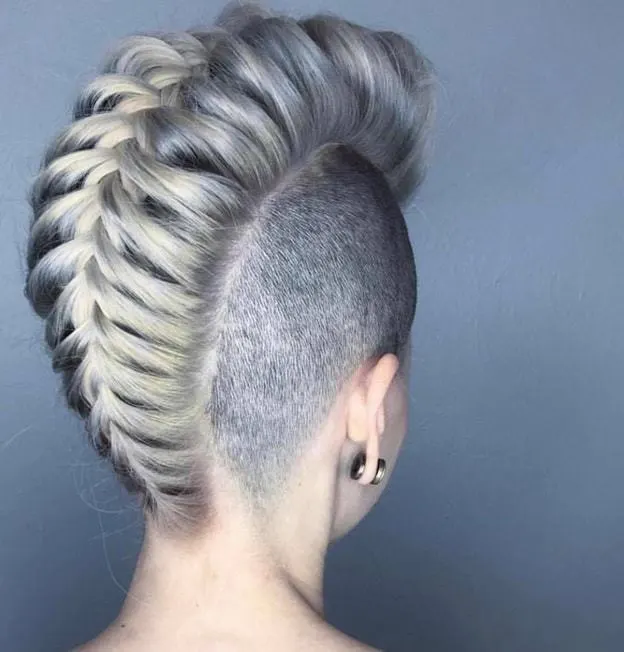 An oversized Mohawk braid will really accent those shaved sides. This braid was actually done in reverse. It starts at the neck and adds more volume on the way up.
Ideal for: It's great for girls who have long enough hair to achieve the volume. The ones with shorter hair can work a regular fishtail French braid.
How to Style: You will need plenty of attention and skills to get the look. The best and safest way is to visit a hairstylist.
6. Faux Locs and Shaved Sides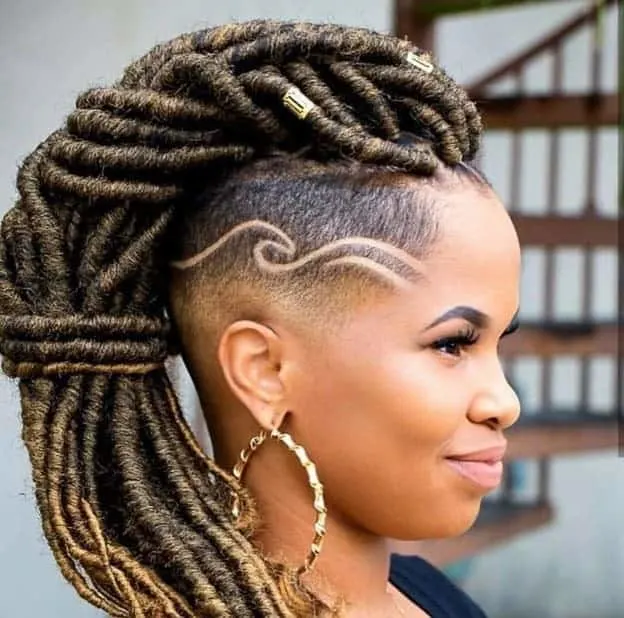 Show off those chic, patterned shaved sides with a braided Mohawk made of box braids. This is one of the most unique hairdos you will ever see.
Ideal for: Everyone with box braids can copy this side shaved hairdo.
How to Style: If you already have box braids, you can additionally braid them in a Mohawk braid.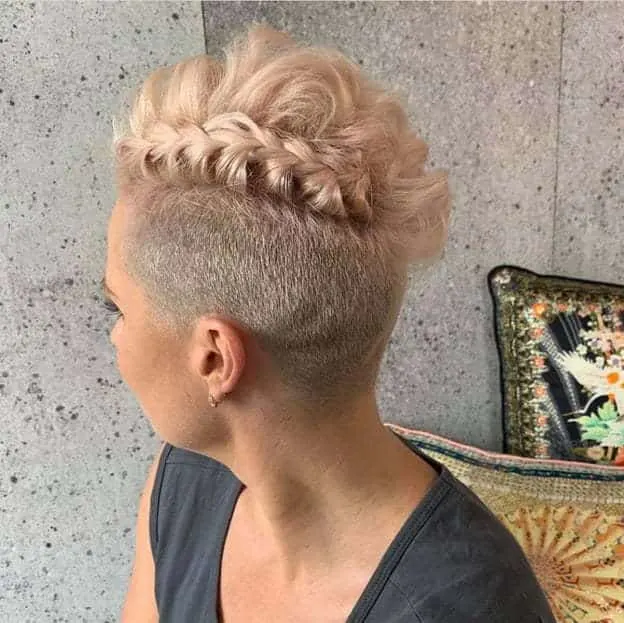 Shave both the sides and the back if you are up for an even more fearless Mohawk braided hairdo with shaven sides.
Ideal for: Perfect for the gals who prefer short and easy half shaved head hairstyles.
How to Style: Braid just a part of the top and leave the rest curly and fun.
FAQs on Mohawk Braids with Shaved Sides Hairstyles
Is getting a side shaven Mohawk braids a good idea?
Unless you are 100% sure you want to get this hairstyle, don't do it.
How long does it take for the hair to grow back?
Get ready to wait for a while. It will not grow back in a month or two, so you will have some fun periods in between.
These are the funkiest and boldest Mohawk braids with shaved sides hairstyles that bold women love wearing!