Bold & long hair mohawk styles for women are in-fashion and are ideal for younger women who love attention-seeking looks! If this is your first time trying out this hairdo, why not go for one out of our seven suggested options?
Also, we will give you an in-depth explanation on how to style & achieve this bold hairdo, just keep on reading!
Why Mohawk Is So Popular Right Now?
A mohawk haircut is ideal for those who want to emphasize their face by accentuating it with a "scalp lock". This look was used in the 18 century as a tribal hairdo, however, right now it is popular because of many rappers who are freely representing it and wearing in their music videos.
Not only rappers but also hip hop & RnB artists love this hairstyle. Jared Leto had brought back this style once he shaved his head and decided to go for a mohawk, while for many women Miley Cyrus was their idol who showed off a wearable mohawk 2-3 years ago.
How to Get A Mohawk with Long Hair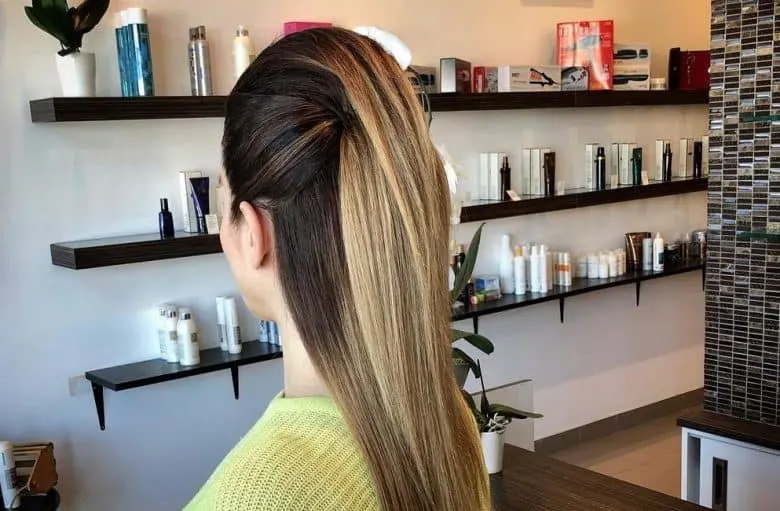 Step 1: Wash your hair with your regular shampoos & conditioners. Blow dry with the help of your drier and use a small tooth comb to brush it through. However, make sure your hair is free from any tangles, but do add volume around the roots while making teasing motions.
Step 2: Use a gel that has a stronghold power and starts around the middle part of your hair. Apply the product only on the ends since it can be a bit too heavy, which may cause your mohawk to fall out of place. At the roots make a lot of backcombing and teasing motions.
Step 3: Work your hair little by little and in sections. First, start at the front and lift that part with your fingers & with a hairspray. Spray every section for 15 seconds before you move onto the next one.
Side-wise left & right parts of your hair should be trimmed or even shaved super low & sharp. Once trimmed, you will be left with an illusion of even longer & more voluminous hair at the front.
Step 4: If your hair is super long, wavy or thick make sure you tame it down, especially in the back. For instance, you could tie the lower part in a voluminous ponytail, but you can also do a stylish braid, as long as you are creative enough, and you have some time to spare.
If not, only set the leftover back parts of your hair with hairspray and let them hang low yet sleek & defined.
Watch The Following Tutorial to Learn How to Get The Perfect Female Mohawk Hairstyle with Long Hair
Classic Long Mohawk Hairstyles
We have curated a 7 list mohawk hairstyles for long-haired divas.
This retro yet feminine long mohawk hairstyle for girls will suit those who have an upcoming fancy event to attend. It is playful & bold, ideal for weddings!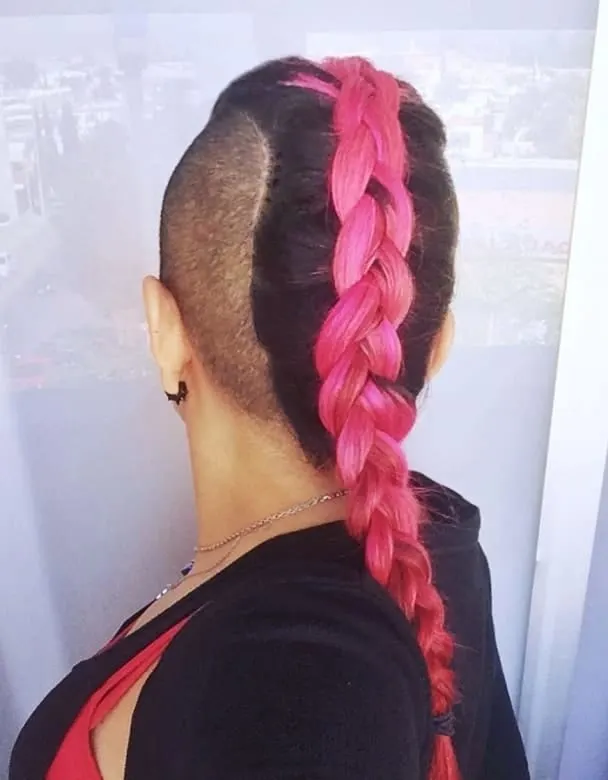 If you prefer unique & twisted hairstyles, and you also trust your hairdresser a lot, get this funky long haired mohawk. It is covered in so many different details and it will definitely seek attention no matter where you go.
If you don't mind and you prefer trimmed sides why not get this bold long hair mohawk? It is ideal for women who love bald hairdos, and who want to feel comfortable this Summer, heat-free.
If your hair is bleached you are going to love adding some statement jewelry to round up the look! This female mohawk for long hair looks edgy and will suit true Rockstars the best.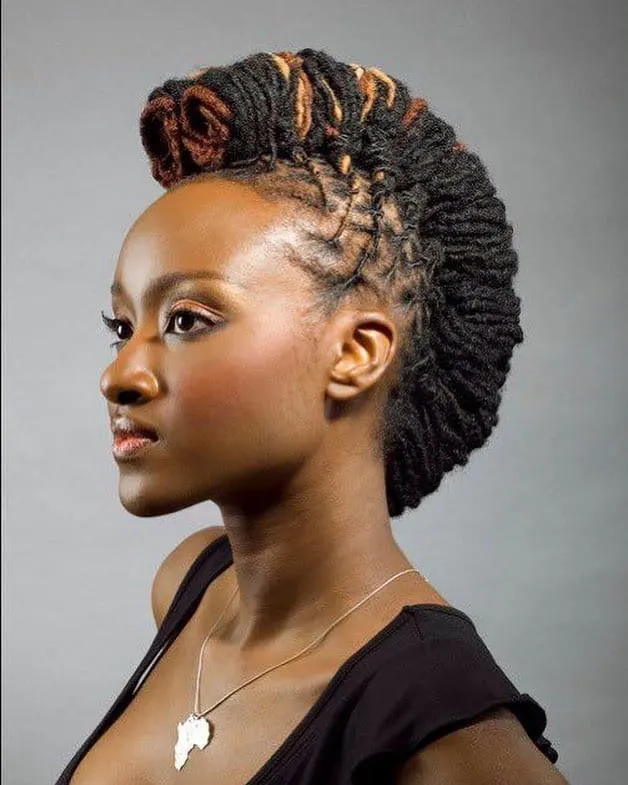 If you are a black woman and you are interested in getting a long hair mohawk style; by all means- do! It is ideal for those who are proud of their historical background, and it can look so beautiful yet traditional once done the right way.
Girls who are all about some fantasy looks should even get a set of extensions to enjoy this long ponytail hairdo.
If you feel like you can pull this off make sure you take a whole lot of pictures, since not a lot of women will be as brave as you to pull off this XXL long mohawk.
Lastly, some brides-to-be or even women who love romantic mohawks will love this look. It is quite feminine, yet mohawk for long hair has its own rock n roll vibe which you will love for your semi-formal gatherings.
Can white women also try mohawk hairstyles?
Yes! Although these were a part of tribal history in the 18 century, the look itself has gotten a lot more modern and approachable nowadays.

Today, it has its own twist and is usually spotted on younger men & women who love eye-catching hairstyles. It is stylish, wearable, and a bit harder to maintain as well as achieve, but it is for everyone.
How to keep mohawk in place?
This can be a tricky one, but it all depends on your hair's natural texture. However, you should always backcomb your hair and give it volume, as well as some frizz to keep it in place.

The best product is a hair gel that has claims at the back such as concrete, frozen or solid in terms of longevity. These are usually super powerful, inexpensive, and great at providing you with a hold for hours to come.
Brave enough and thinking about pulling these mohawk hairstyles for women? If so, which of these 7 designs is your favorite?
Although the final look can be a bit hard to achieve, its beauty of it will give you the motivation to push through the styling process. If you have 30 minutes to spare every here and there, make sure you try out a long mohawk hairstyle.