Ready to get rid of that dull look and try something new, with more volume, that instantly gains attention? Then start rocking your medium hair with a cool perm that makes any woman over 60 feel and look younger.
If you have done this procedure before, you can get the perm at home. Many think that applying the solution will leave you with damaged hair and split ends, but if done correctly, your hair will look healthy, curly, and with much more volume.
So go buy your perm kit and decide upon the shape of your waves or ringlets. Check out these ideas for shoulder-length perm hairstyle ideas for women in their 60s.
Shoulder-Length Permed Hairstyles for Women In Their 60s
Permed hairstyles are a fantastic option for women over 60 with shoulder-length hair. It's not too long, not too short, and the perm adds that lovely bounce and texture. You can wear it in so many ways, keep it classic or go a bit wild with curls; it's all about what makes you feel great!
1. Asymmetrical Curly Bob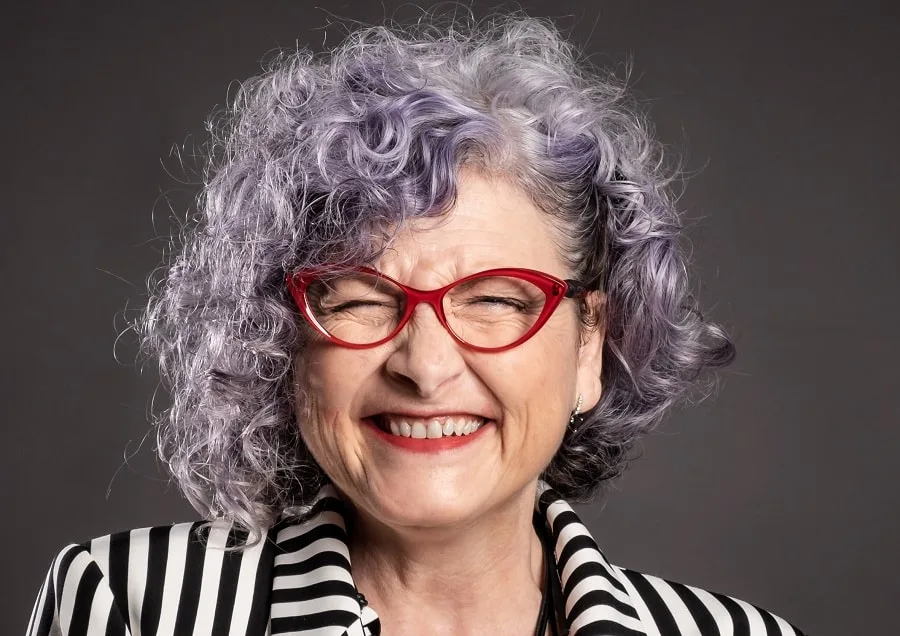 Wanna look stylish even when you are in your 60s? We have the recipe for you. Mix an asymmetrical medium haircut like a bob, add a perm, and involve a pale indigo nuance. Finish that look with a pair of red cat eyeglasses.
2. Blonde Curls with Dark Roots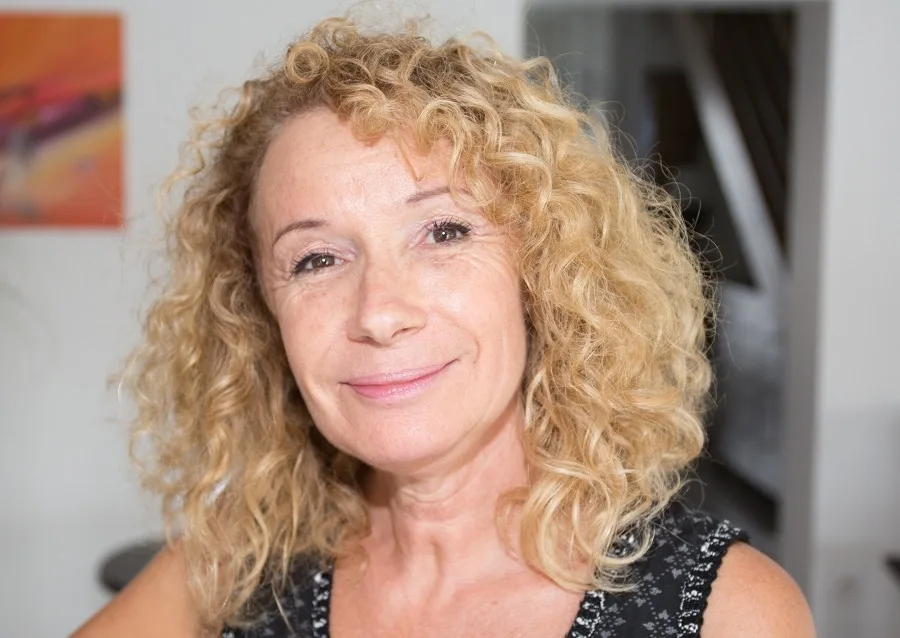 If you want to get a softer warmer color and some volume you achieve by building curls, you must know it is a long-lasting process.
First, do the perm, then wait at least a week before changing the color.
3. Dusty Silver Blonde Waves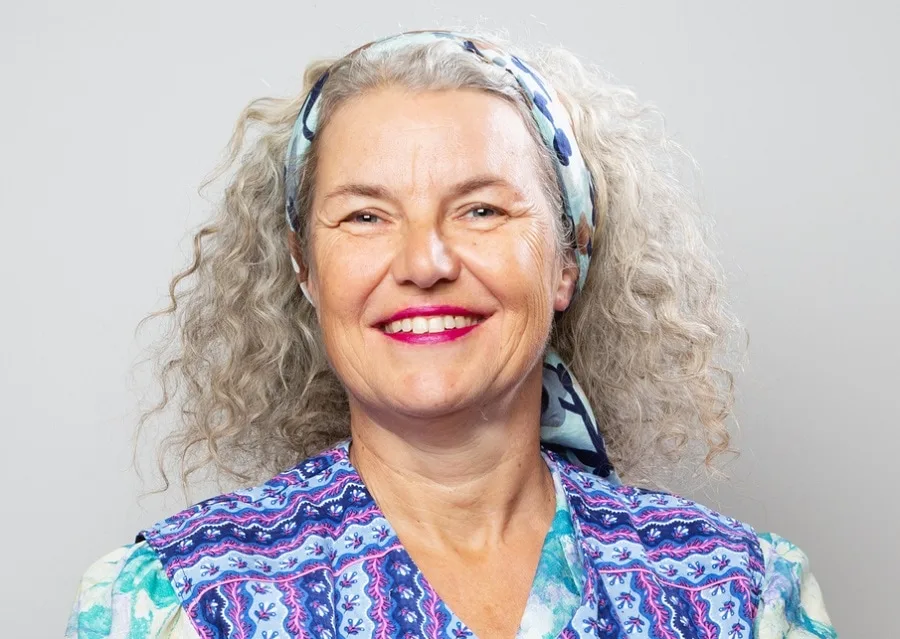 As your hair starts showing gray strands, you will notice that it also gains natural highlights and lowlights.
Exothermic perms are the best, especially when your strands look gray and lifeless. They will gain a beautiful wavy pattern that will make you fall in love with your mane again.
4. Layered Perm with Bangs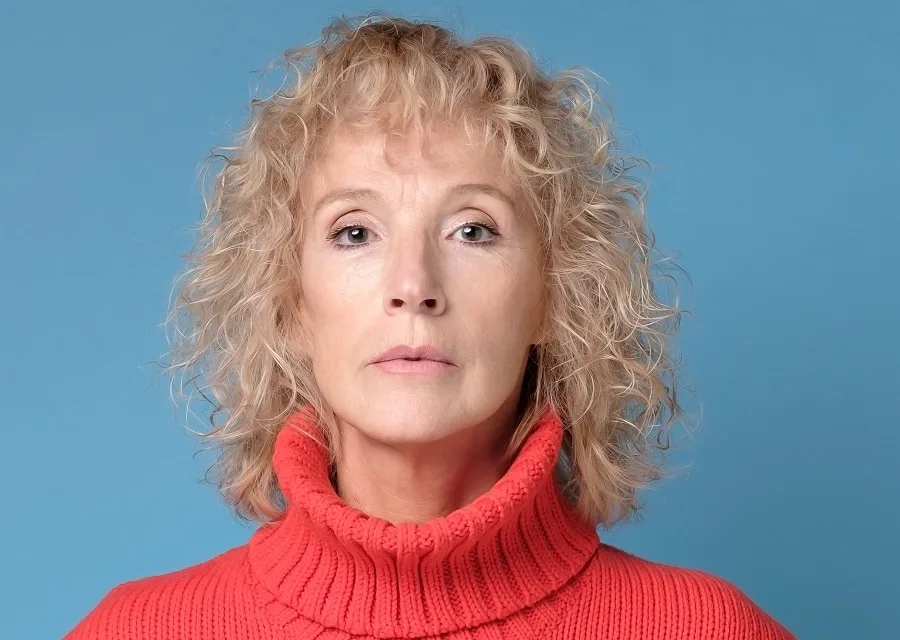 Women over 60 with fine hair will benefit most from a medium hairstyle with layers and short bangs.
Choose a light washed-out blonde color and style your permed curls with volumizing spray. Your fringe should be teased at the roots and messily spread on the forehead.
5. Silver Bob with Short Bangs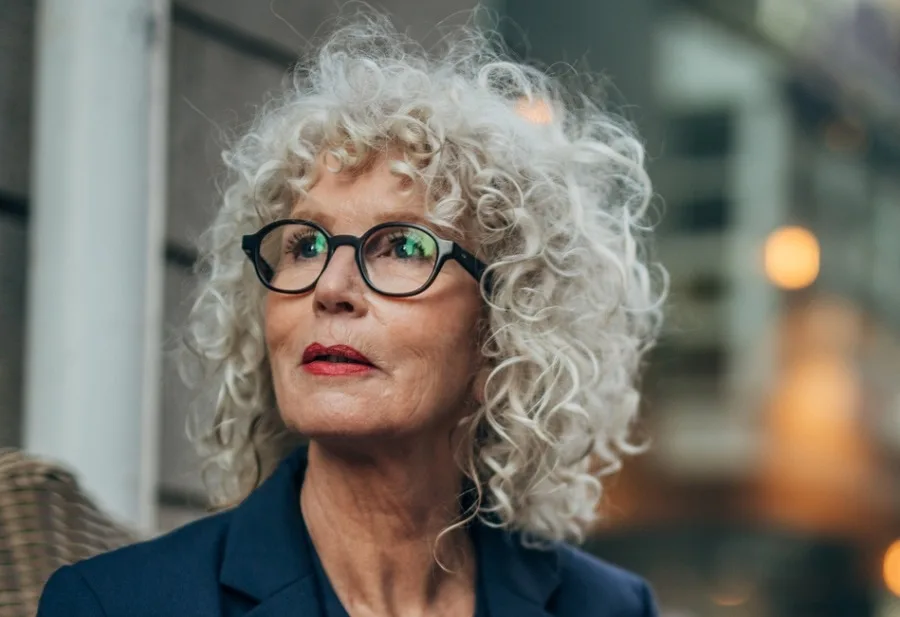 With a perm, you can create amazing ringlets that make everyone wonder if that voluminous hair is after all your natural hair.
And what a surprise when they find out that's a correctly and beautifully done perm, right?
6. Full White Wavy Bob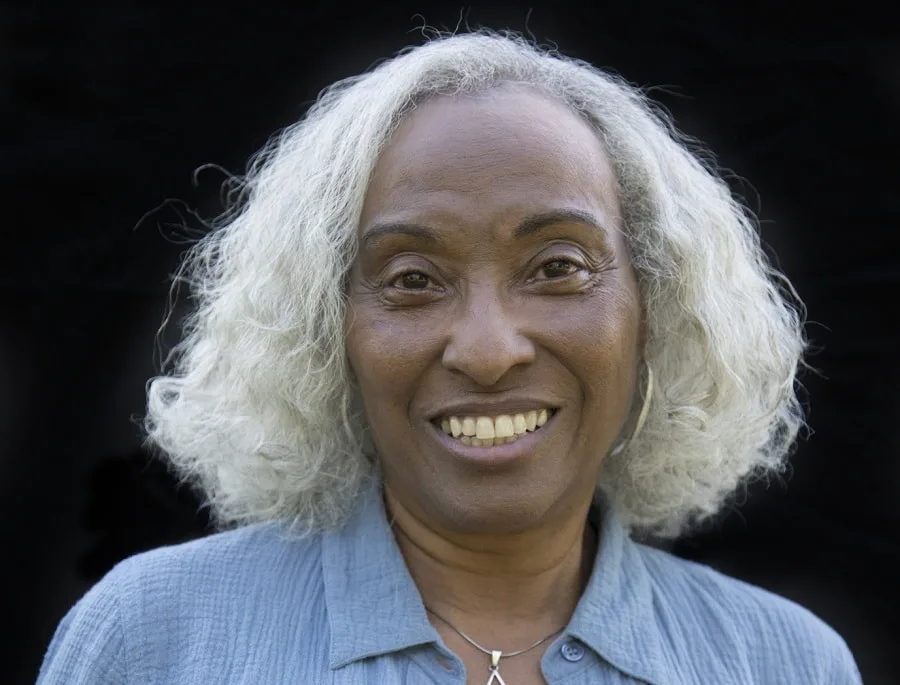 If you're a black woman over 60 looking for a permed hairstyle for your shoulder-length hair, try this wavy bob look. If you love a natural look that has shape and volume, embrace your whites and work with your hair texture.
Go for an alkaline perm that is stronger and can create curls even for coarse hair.
7. Wet Salt and Pepper Hair
This medium-long hairstyle will help you beautifully blend the white crown hair with the rest of your tresses.
Curling and waving in this area will aid you in building volume and creating texture. To gain more defined strands, apply hair gel or foam.
8. Middle Part Curls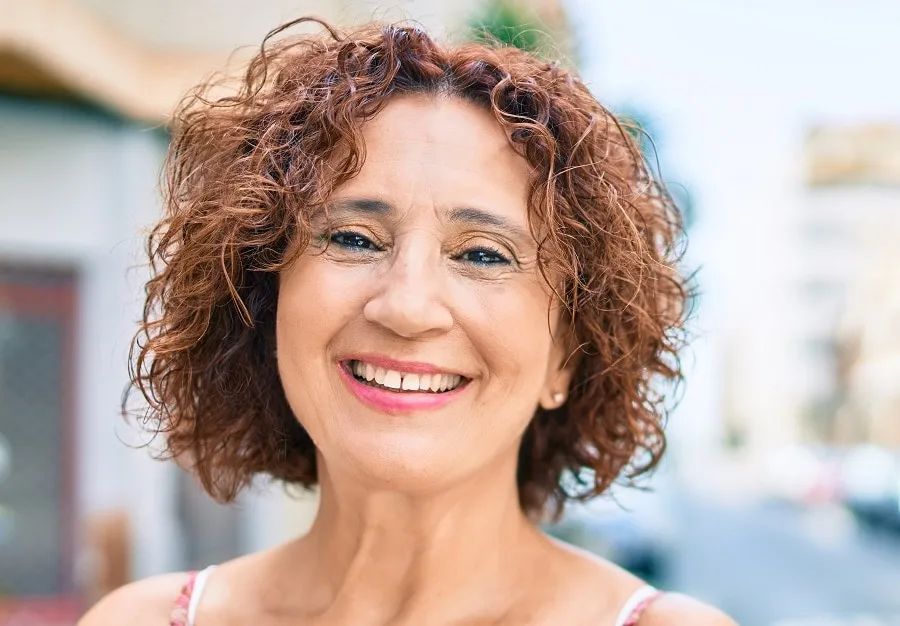 Once you've chosen the pattern for your curls and done the perm, the changing color procedure must have to wait.
You should never do these two at the same time as you can completely damage your hair. Wait a minimum of seven days to change the color.
9. Ultra Volume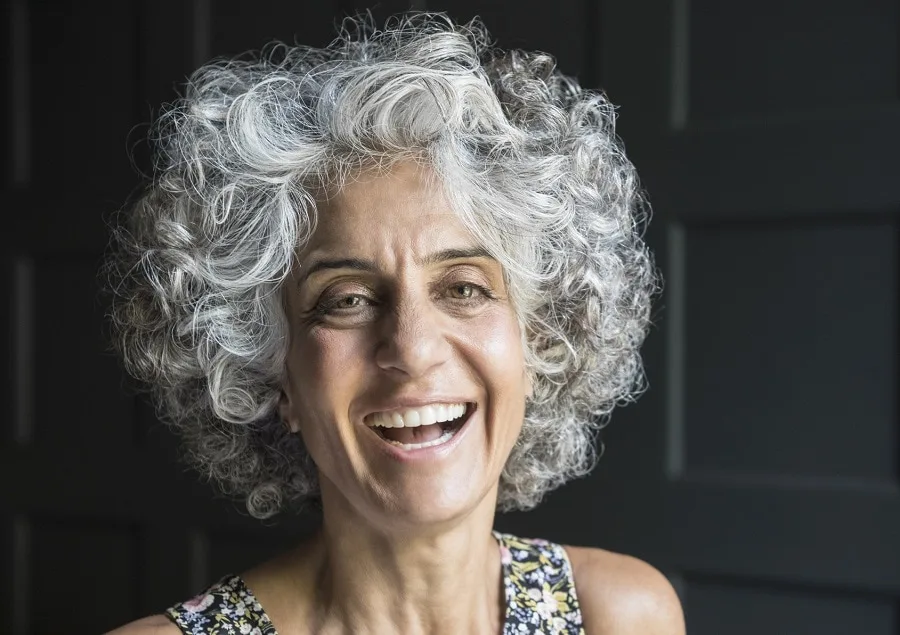 When you have salt and pepper hair, creating curls is an obvious decision, especially when you want depth and volume.
This way, each ringlet will be defined. To gain that bouncy effect, a medium cut is certainly the right approach.
10. Messy Champagne Waves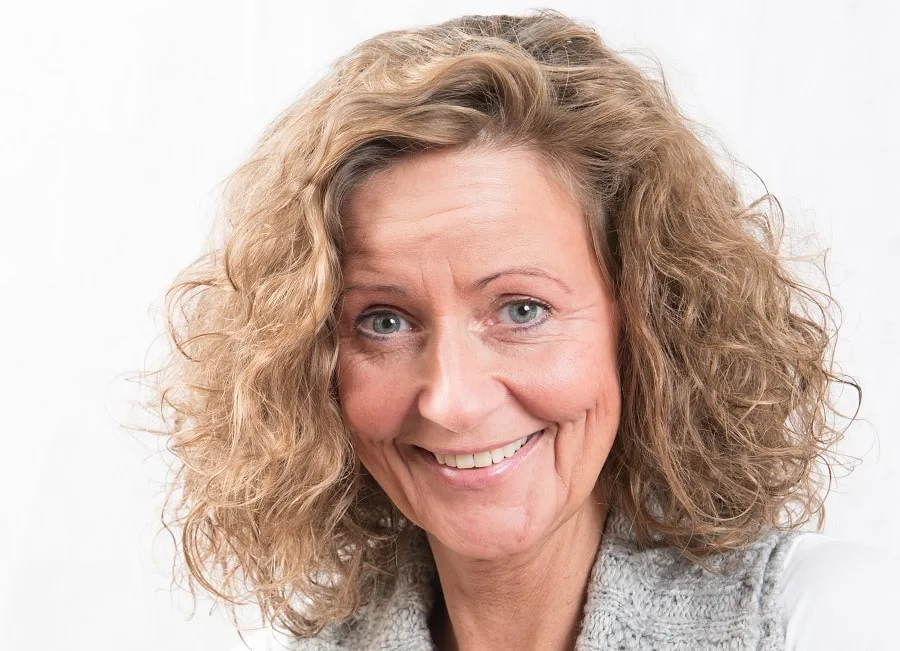 When you are a woman over 60, a medium-permed hairstyle will definitely work to your advantage. And with the right trim, you will put your waves and curls into the spotlight.
Go for a lob cut and swipe your bangs to the side. You can use styling gel or mousse and a diffuser to gain even more texture.
11. Flat Waves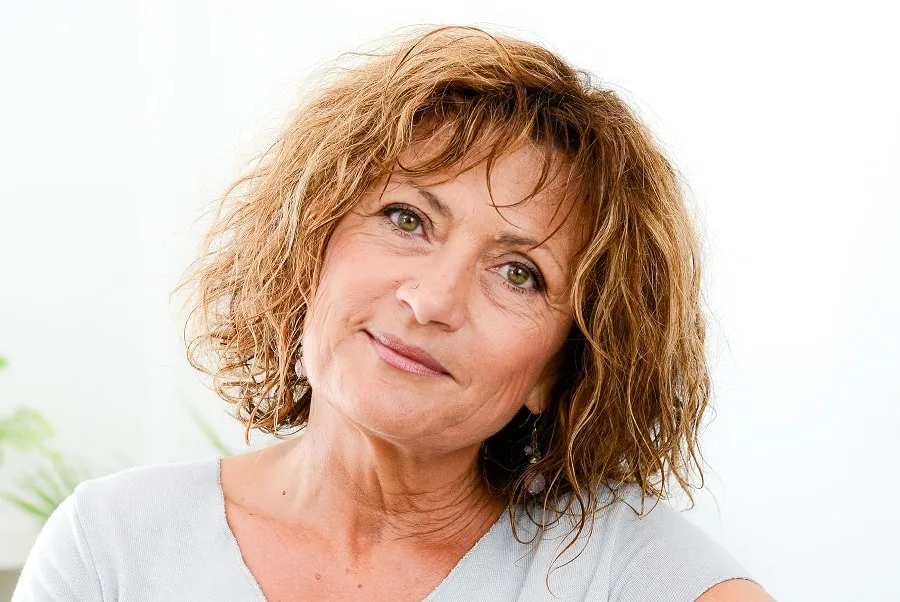 Style your permed waves with styling foam that gives them a wet aspect and better defines the structure of your hair.
Choose a golden brown color and wispy bangs that highlight your green eyes.
12. Messy RInglets
Most perms usually feature tight ringlets, but that doesn't mean you can not find a different approach.
Creating loose curls will give you a more modern look instead of a classic hairstyle. To soften your wrinkles, we advise you to choose a light blonde color.
13. Layered Side Bangs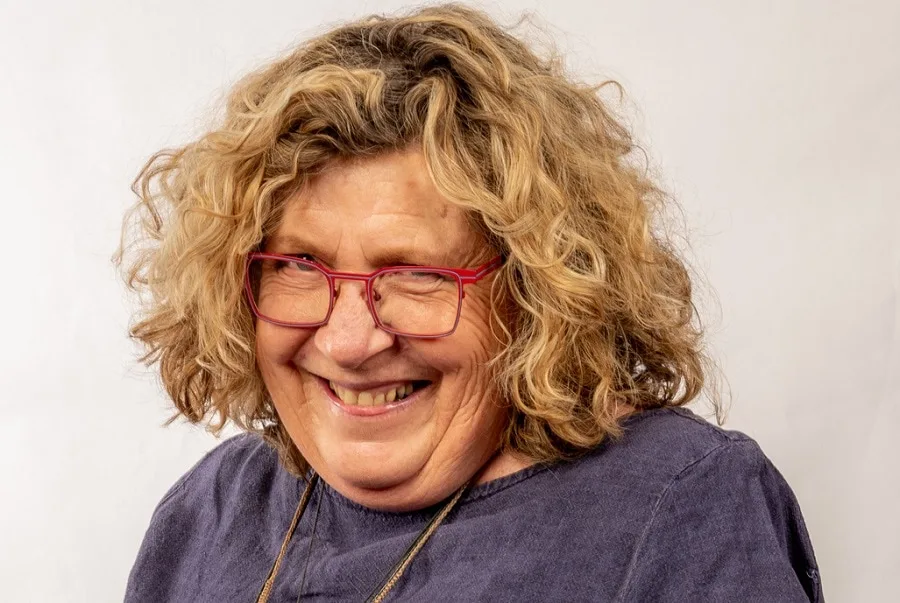 Curls and bobs can make a great pair, even if you have a chubby face. However, the length of your hair should overcome the lips line.
Also, swiping your bangs to the side is a great practice as it will create angles that diminish the roundness.
14. Frizzy Waves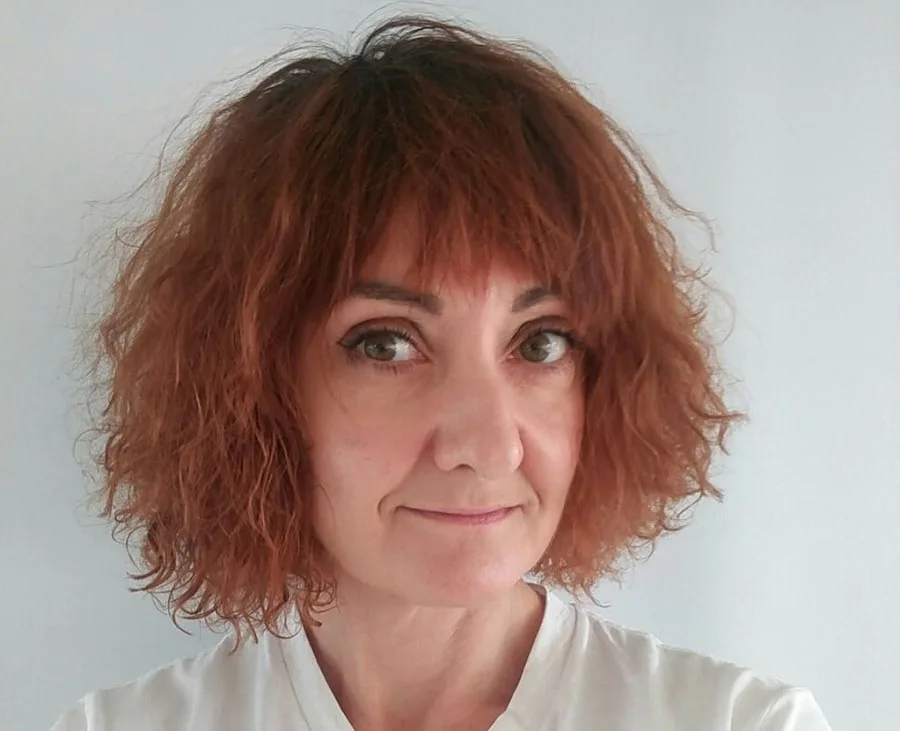 Your hair can have a slightly wavy texture, and it doesn't need to look old-fashioned, even if you are a woman over 60.
Go for a bob haircut with layered tips and choose a pale red color that makes your green eyes pop.
15. Silver White Bob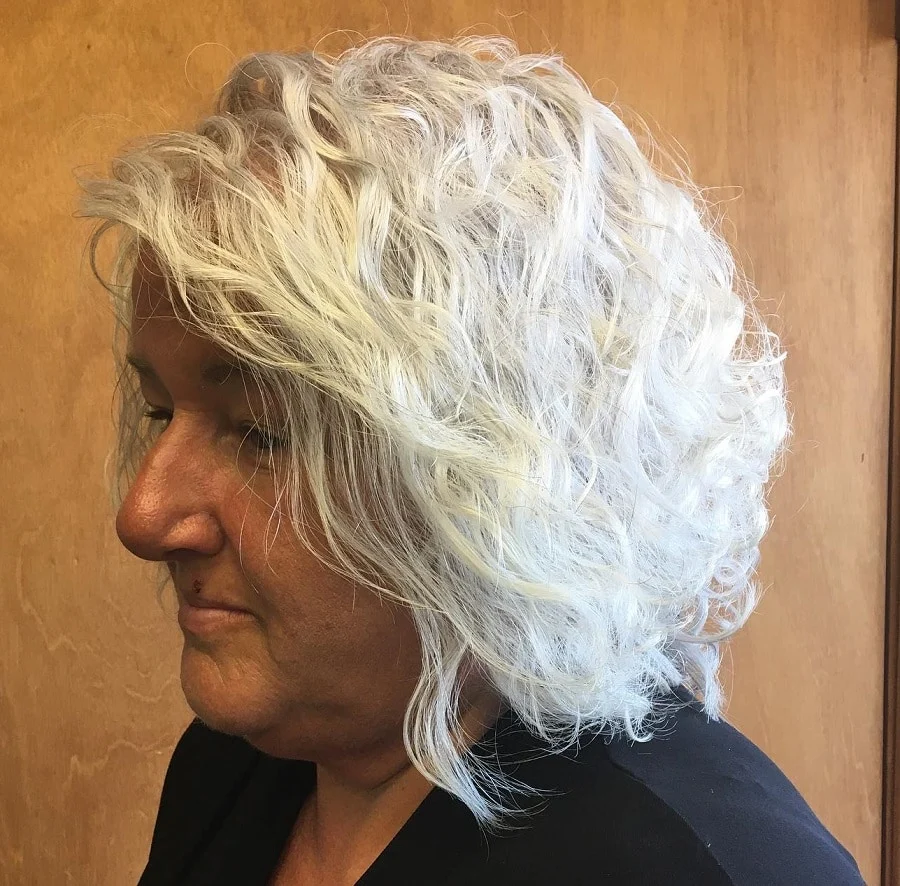 If your hair gained a white color caused by aging and hair losing its pigment, you should use a stronger perm solution that works on coarse hair.
Go for an exothermic alkaline solution that self-heats, and opens the shaft of the hair cuticle.
Medium permed hairstyles can give your hair a fresh glow, texture, and dimension. Grab your scissors, the solution, neutralizer and pick your rods. Once you have everything you need, start rolling your tresses, creating the desired shape. Get ready to rock your new look!