One should never let the age define your fashion statement. The choice for the best bob hairstyles for over 60-year-old women depends on a lot of things. Easy and the look it gives can influence the overall look a person gets from it. For old women, change your look on a regular basis to look young and lively.
Bob Haircuts for Women Over 60
We have compiled 25 best of bob styles for ladies over 60 they can wear with confidence.
1. Very Short Bob for Over 60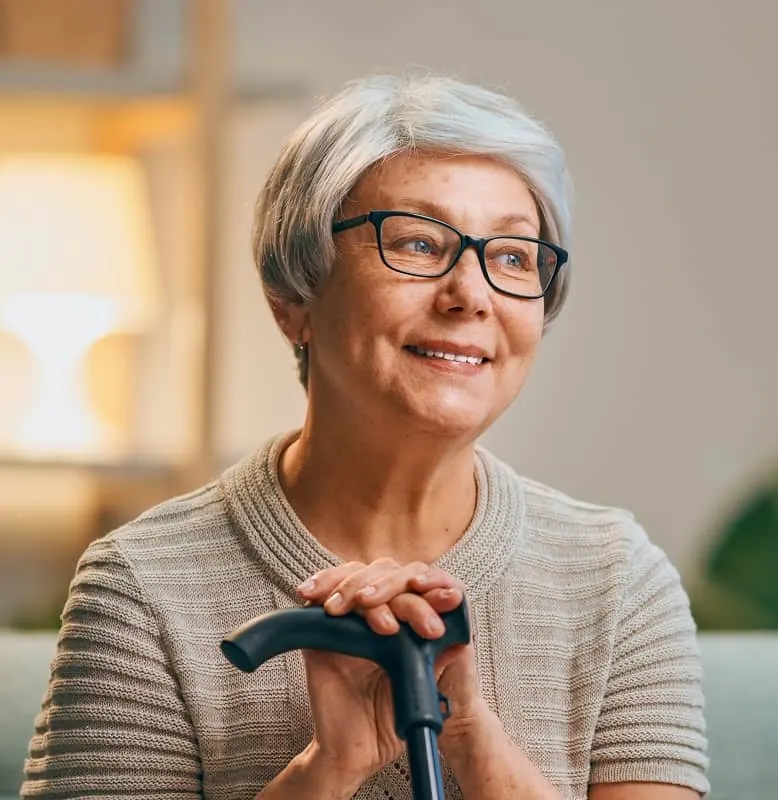 For small or oval-shaped faced women over 60, a short bob is manageable and flattering. Your natural white or grey hairs will look lovely on a short haircut with slight waves.
2. Women Over 60 with Straight Bob
If you're over 60 with straight or slightly wavy hair, cut it into a flattering short bob that stops just past the jawline. Gather the top half in a ponytail for a fun hairstyle.
3. Bob with Middle Part for Over 60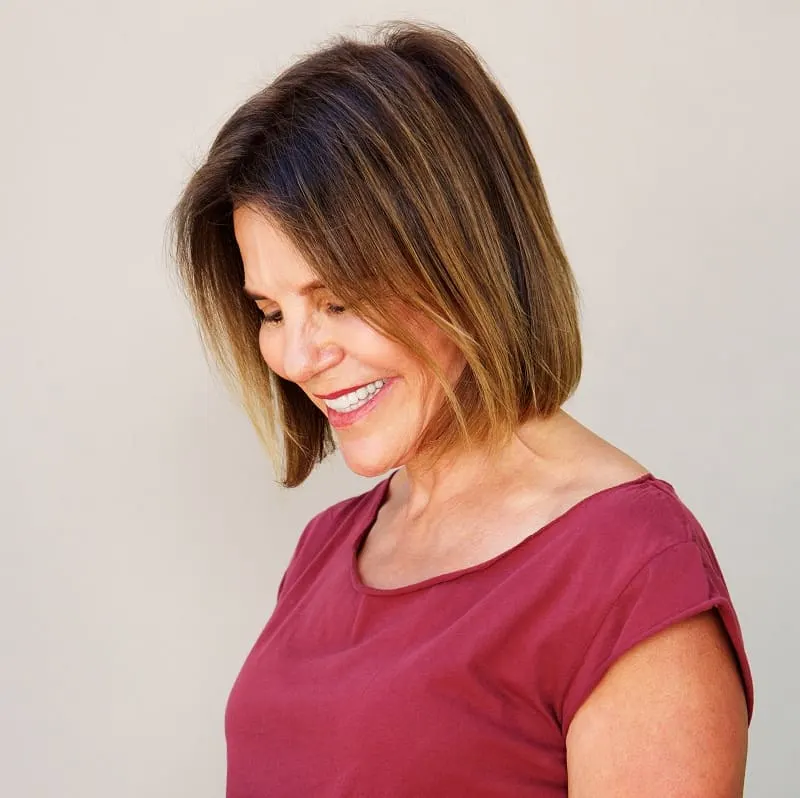 Do you have short straight hair? With brunette color and warm caramel highlights, a short straight bob parted in the center is super gorgeous and will give you a glow.
4. Inverted Bob Haircut for Women Over 60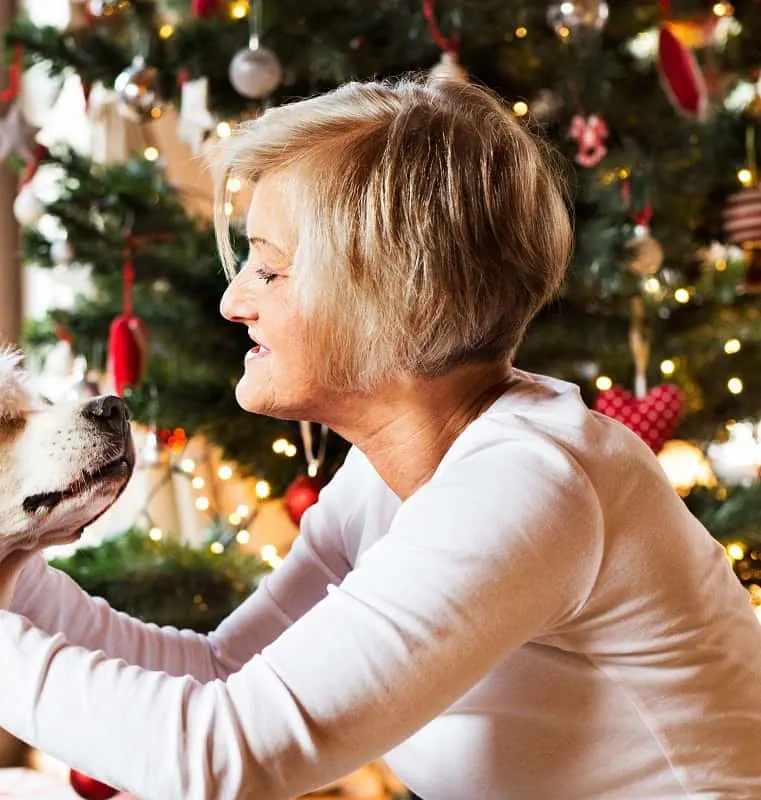 The inverted bob features short hair in the back and longer pieces up front. If you want to go short and you're over 60, it's a classy, chic choice of hairstyle.
5. Bob Haircut for Asian Women Over 60
Asian women over 60 with naturally straight hair will love how they feel after chopping locks to just above the shoulders. Part hair in the center for quick style.
6. Round Bob with Fringes
This bob haircut with bangs looks breezy and gives a smooth overall look
Ideal for: This is ideal for round faces as the curved edges highlight the features. It looks stylish with specs of big and thick frames. Definitely the best from bob haircuts for women over 60.
How to style: You can arrange the fringes to suit your preference. Even a clip or two can be added to push the fringes aside. This has an elegant and classic look which is convenient for maintenance.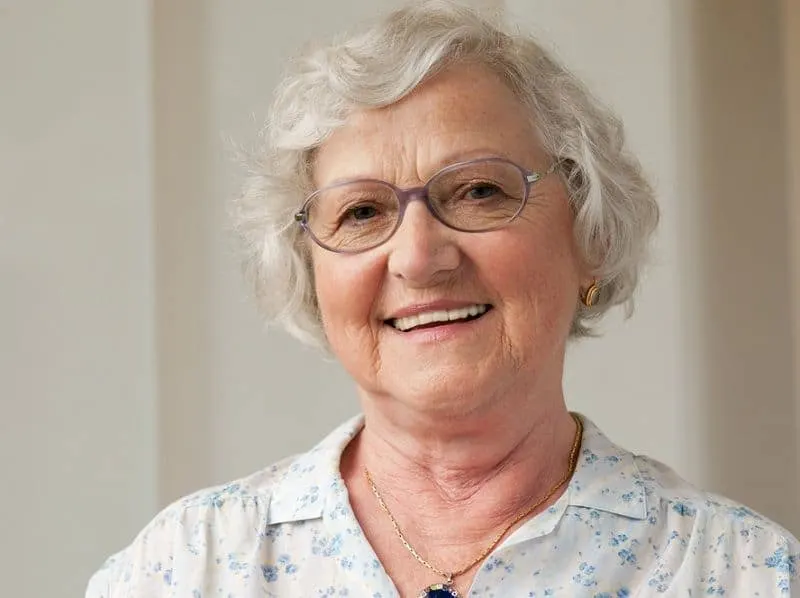 This is light hairstyle with wavy ends that give a finely arranged haircut.
Ideal for: A popular choice for round shaped face as one of the bob hairstyles for over 60 year old women.
How to style: You can naturally make the waves of this hairstyle curly or change the direction of the curves. You can brush and change the partition occasionally to personalize the flow of this haircut.
8. Sleek Round Bob
The hair in this look is styled perfectly for chin-length bob giving a sophisticated look.
Ideal for: This bob hairstyles for older women flows smoothly and highlights angles of the face. As it has a curved style, it highlights your jawline and suits square faces.
How to style: You can change the partition and alter the look like one side of this is longer than the other. You can heat the ends towards the inside. Using hairspray can also keep the look well set.
9. Blockbuster Curls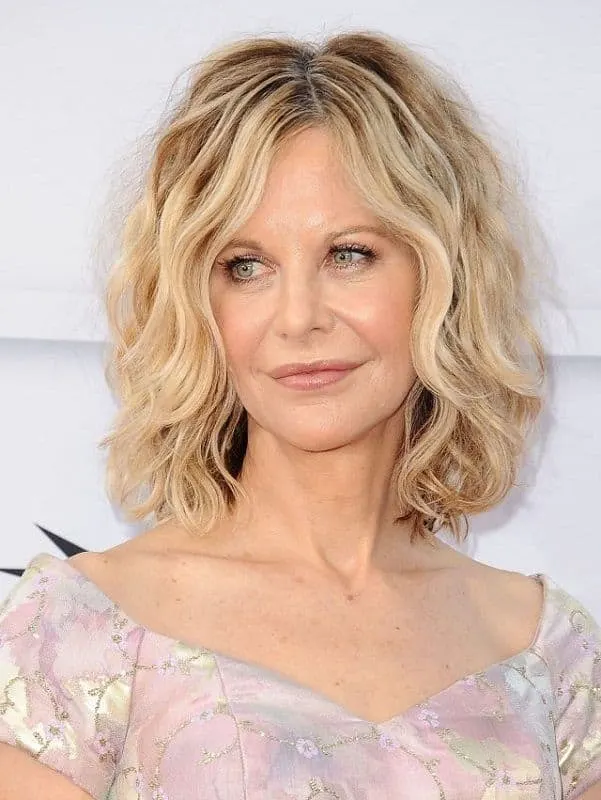 It is a middle parted bob for a graceful look of wavy hair. Graceful option from over 60 women's bob haircuts.
Ideal for: This hairstyle makes your face look long and sets well for a person with an oval face.
How to style: This hairstyle goes well with highlights giving you a chance to use dark shades near the partition. The center partition can be changed to alter the distribution of volume. This is a classy look that can have its curls adjusted through natural methods or heating tools.
10. Side Parted Layers
It is a funky hairstyle for short hair with a side partition.
Ideal for: This is a retro and fashionable look that highlights sharp features. It is apt for square faces. This appearance oozes energy and youth. A new addition to bob cuts for a woman over 60.
How to style: You can choose your choice of shade from a light color palette and highlight this hairstyle. This amplifies the look the short layers give for your face. You can shift the side partition based on your taste.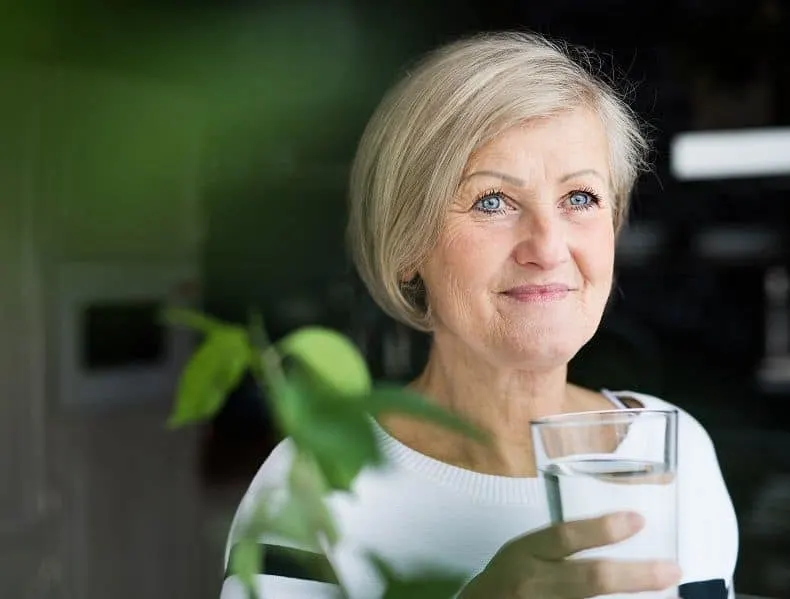 This bob hairstyles for over 60 has one side of the hair in a long curve with the other being shortly trimmed.
Ideal for: This haircut gives an edgy look for those with rectangular faces or prominent edges. It is a stylish choice of for a bob cut.
How to style: You can add light highlights to increase this unique bob cut. It looks endearing with one side being curved in a refined manner. It looks smooth and modern even though it is simple.
This bob is the ideal choice for 0ver 60 women with shoulder length hair with modest layers.
Ideal for: The waves of the hairstyle highlight the edges of your face and effortlessly flow when letting loose.
How to style: You can use decorative accessories or tie it up into a pony depending on your mood or work. It can be brushed into a puffy hair look while the waves give a tasteful appearance. The layers can be adjusted with gel or hairspray to have a fine look.
13. Short Curly Bob
On women over 60 with thin hair, try a short bob to accentuate your curls. The more product you put in, the more your curls will come out and disguise thinness.
14. Side Parted White Bob
If your hair has already gone totally white, embrace it on an elegant bob with a side part. Add a few layers up front to frame your face.
15. Wavy Pixie with Bangs
Need help with face framing? After trimming hair to a long pixie, have your stylist cut in bangs that graze your eyebrows. A bit of product to enhance waves and you're done!
16. Bob Hairstyle for Over 60 with Glasses
Bobs with a mixture of straight and wavy texture and a side part are especially flattering for women over 60 who wear glasses. For color, add a streak of purple!
17. Bob with Bangs for Over 60
Bangs are great for women over 60 with all different face shapes. On a round face with glasses, bangs help to round out a straight bob.
18. Pixie Bob for Women Over 60
This pixie bob is shorter on one side than the other and full of soft waves that add texture and body. The bangs are layered and lie across the forehead in a flattering way.
19. Wavy Bob for Thick Hair
If you're a woman over 60 and you still have thick hair, count yourself lucky. Then go for this short bob with waves and let your white or grey hair peek through at the front.
20. White Short Bob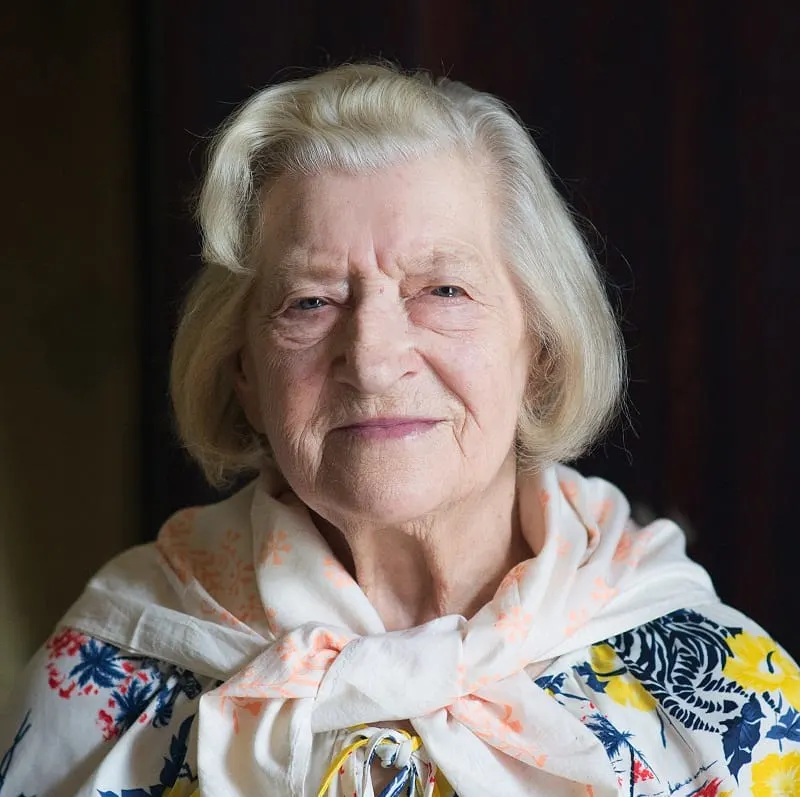 Women over 60 with both thick and thin hair can rock this pretty white bob. With its subtle waves and side part, you'll be happy to let your natural hair color take over.
21. Bob with Side Bangs
Some older women feel that bangs may be a little too young for them. However, side bangs are the perfect example of how they can make a straight side parted bob look chic.
22. Center Part Wavy Haircut
Long layers make this short bob with waves more shapely. It's kept to the nape of the neck, a perfect length for women over 60 seeking a low maintenance hairdo.
23. Wavy Pixie with Straight Bangs
All the body on this short pixie is stacked up top, helping it look more voluminous. Bangs are long and straight, a great contrast to the wavy body.
24. Very Curly Short Bob
Is your hair thin but still has texture? Work in a bit of hair oil or mousse to a short bob to bring out your curls. This haircut flatters round and oval faces really well.
25. Side Part Bob for Oval Faces
For an oval shaped face, try a short bob parted at the side. A blow out will give you gorgeous, touchable waves.
Choose one of these looks to be a part of the happening bob haircut scene. It is easy and stylish for people of any age group. Bob hairstyles for over 60 year old ladies give you a comfortable look that never has and will never go out of style.