Nowadays, short permed hairstyles are a great choice for women over 60! Whether you are jumping into your sixties, are currently in it or have crossed it, you might be finding it difficult to maintain the length of your hair.
After years of grooming their hair and styling it at various lengths, women have eventually come to learn that short hair is much less of a burden. Women of all ages are more than willing to experiment with different haircuts and hair colors.
Popular Short Permed Hairstyles for Women Over 60
To see the beautiful short permed options for women over 60, check out these 30 trendy looks!
1. Curly White Perm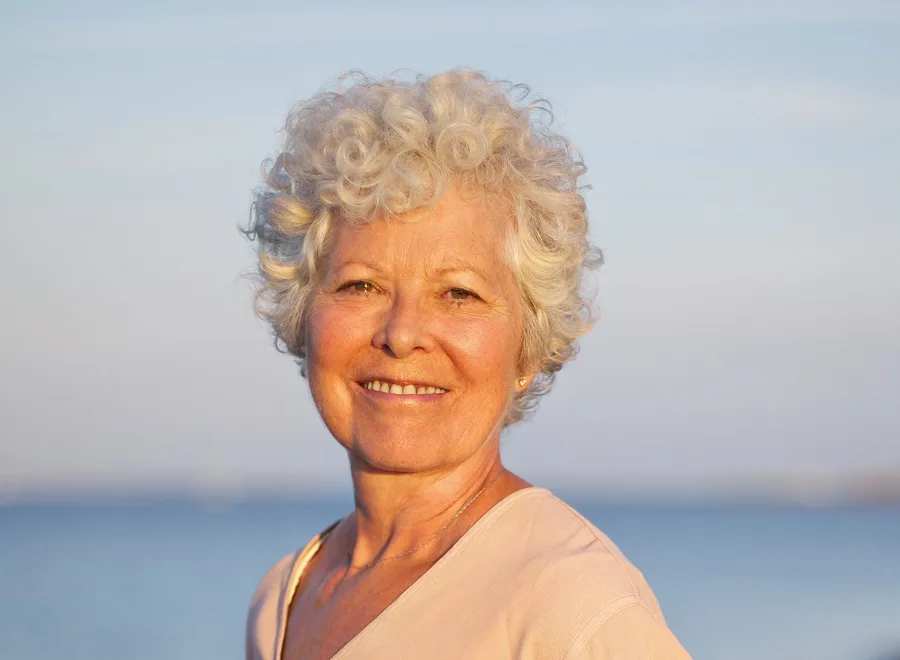 Embrace being over 60 by going all white with your short perm! If you have curly hair or even just slight waves, a short perm will encourage that natural texture in a stylish hairdo.
2. Shaggy Short Perm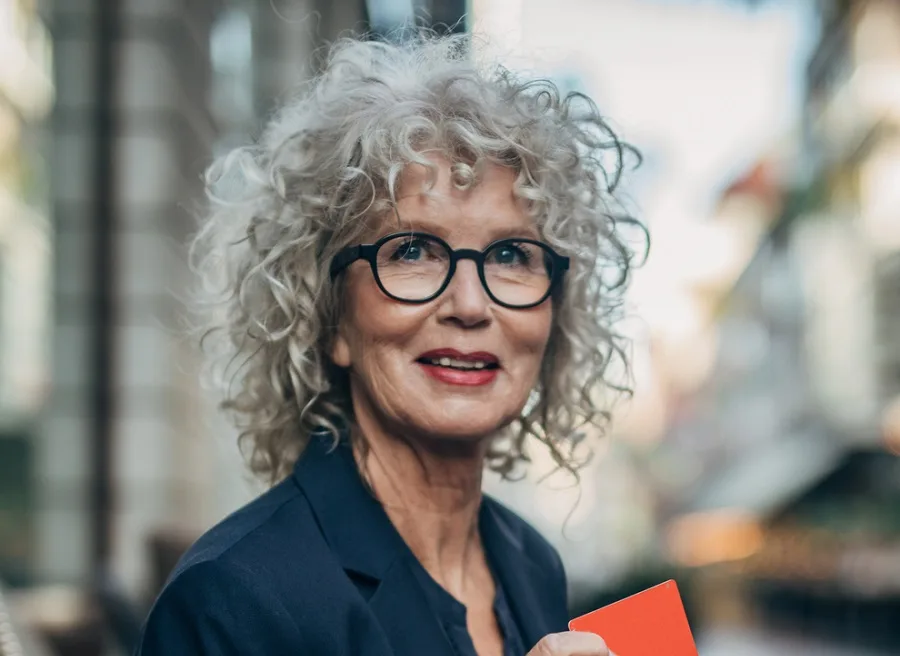 Not all perms are created equal! This short perm for women over 60 comes just below the neckline. Its shaggy waves were created with short layers and make thin hair look fuller. You can even create a soft bang with a few curls arranged across the forehead.
3. Short Permed Bob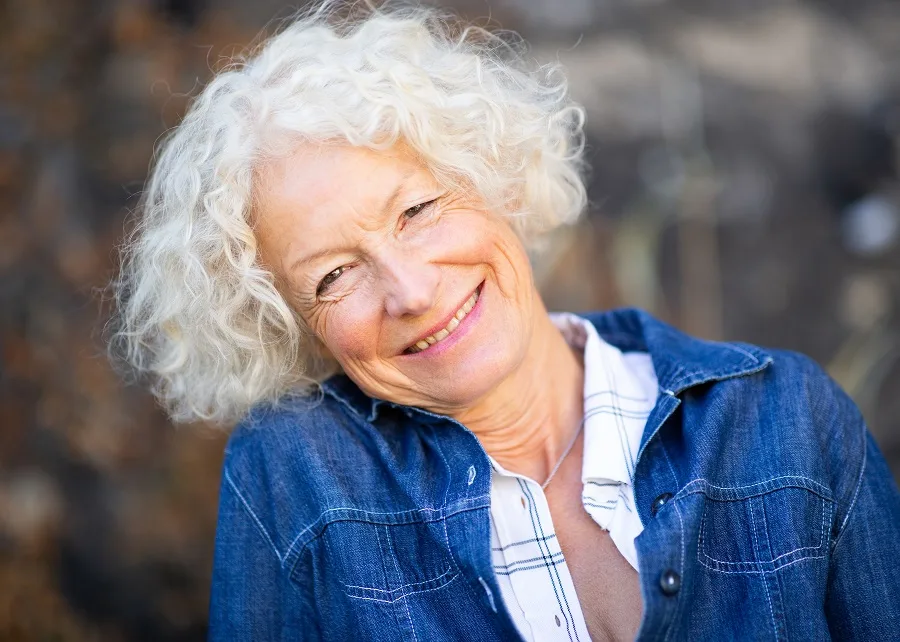 Another beautiful short permed style for ladies over 60 is this one styled into a jaw-length bob. The soft pure white waves are separated by a gentle center part, an easy style any woman can pull together in the morning.
4. Thin Grey Hair with Curls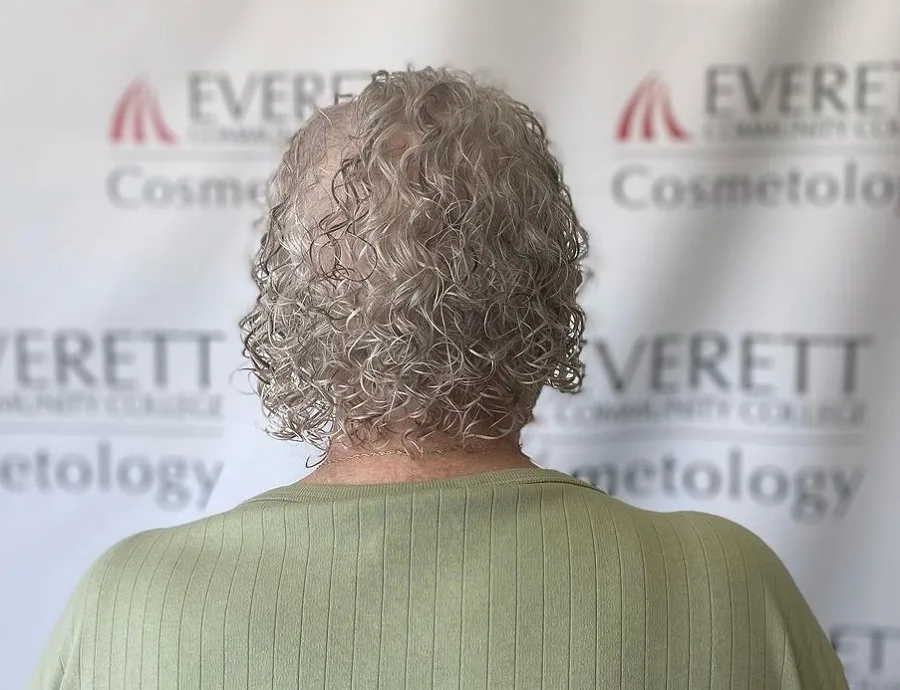 Just because you have grey hair growing in, that doesn't mean you need to color it up and make it go away! With a short permed bob, your thin grey hair will look fuller instantly. For a touch-up, just add a little mousse for enhancement.
5. Perm with Undercut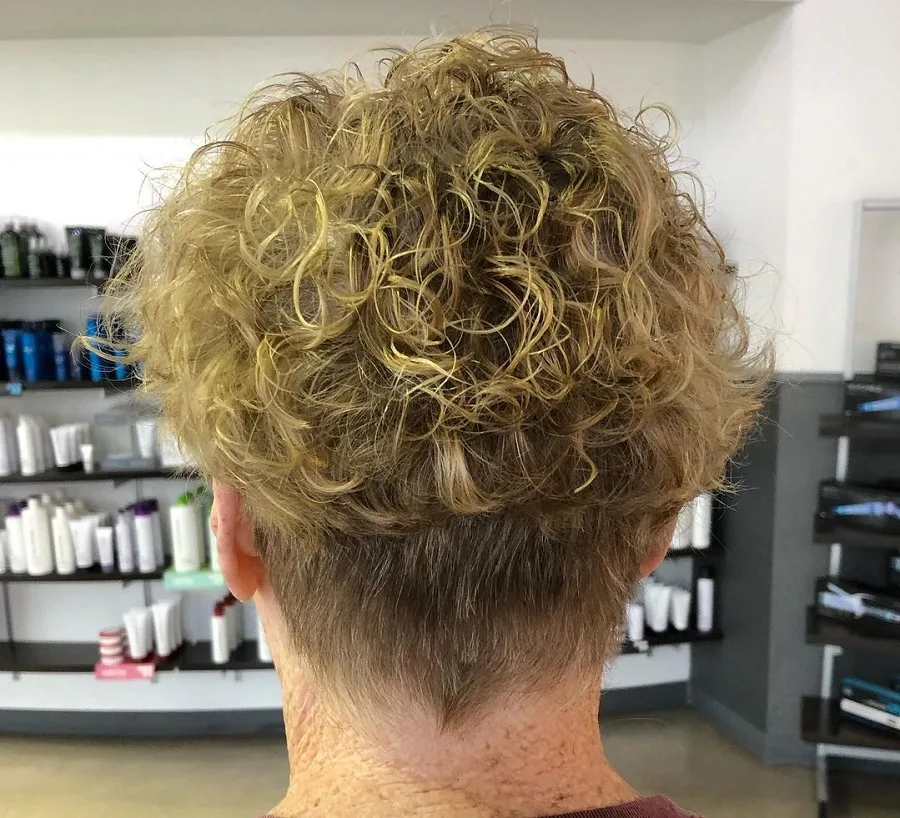 Make a short permed hairstyle instantly edgy by asking your hairstylist for an undercut. The clipped area will make sure your hair stays off the neck (perfect for hot summers) and draw attention to the blonde curls up top.
6. Salt and Pepper Perm
Women over 60 with salt and pepper hair can turn those locks into a classy hairdo instantly with a short permed hairstyle. This one features thick hair about the same length all around and looks adorable with a snazzy pair of specs.
7. 80s Perm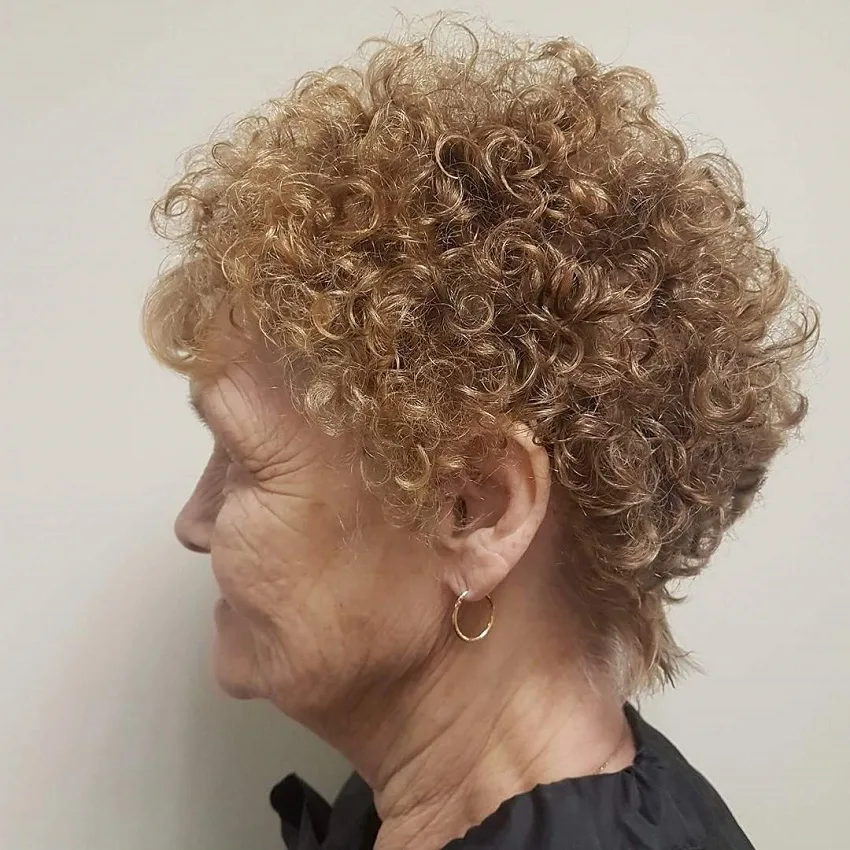 Let your short perm take on an 80s vibe by making the curls tight. It suits women over 60 whether you have thin or thick hair! A light blonde is flattering on women with medium and light skin tones.
8. Soft Wave Perm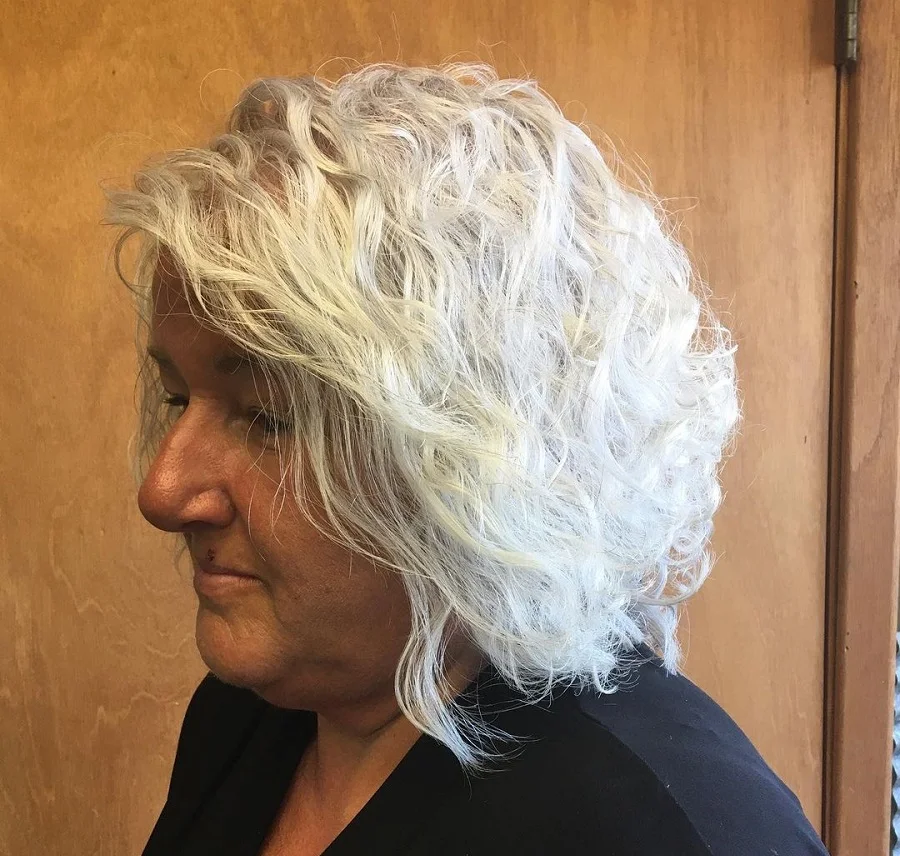 Not into super tight curls? This short permed hairstyle for women over 60 features looser waves and a soft side bang. The texture is a little more relaxed and best suited for older women with longer hair.
9. Curly Bob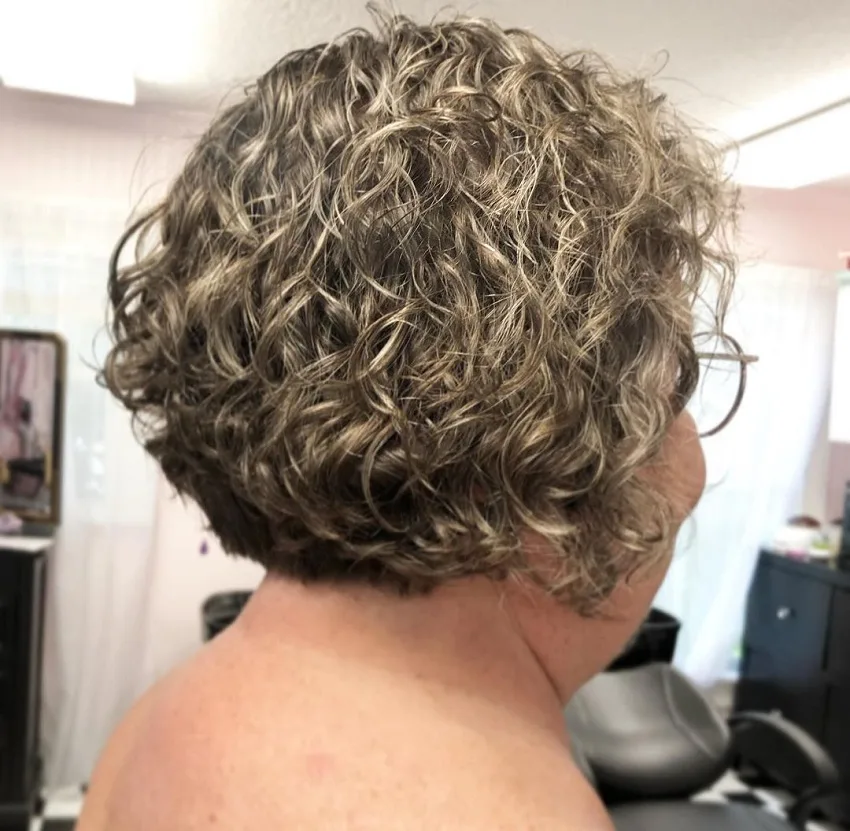 For a look that is both playful, youthful, and chic, you can't go wrong with a short permed bob! To warm up your overall look, add blonde highlights in thin streaks throughout.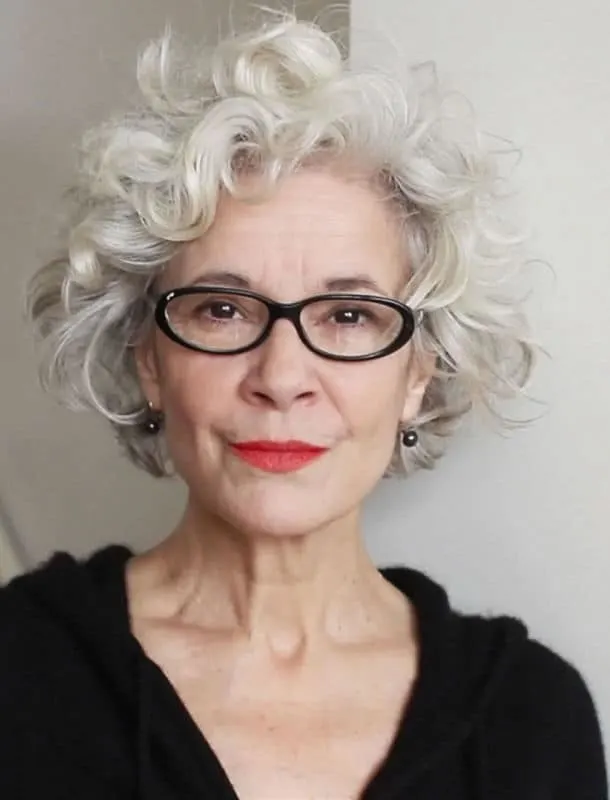 This short permed hairstyle incorporates sharp, well-defined curls. It is one of the best short permed hairdos for women over 60 that will give you an appealing and sharp look.
Ideal for: It mostly suits women with long, lean face shape. It is also ideal for those who have an angular and prominent jawline with dark eyes.
How to style: To begin with, the hairstyle is for hair lengths above the shoulders. To do this hairstyle, curl the entire length of the hair using rollers or a curler. Then shuffle your curls lightly by the finger or comb by a hairbrush to give a more natural look. Then to maintain it throughout the day, hairspray can be applied.
11. Pushed Back Soft Curls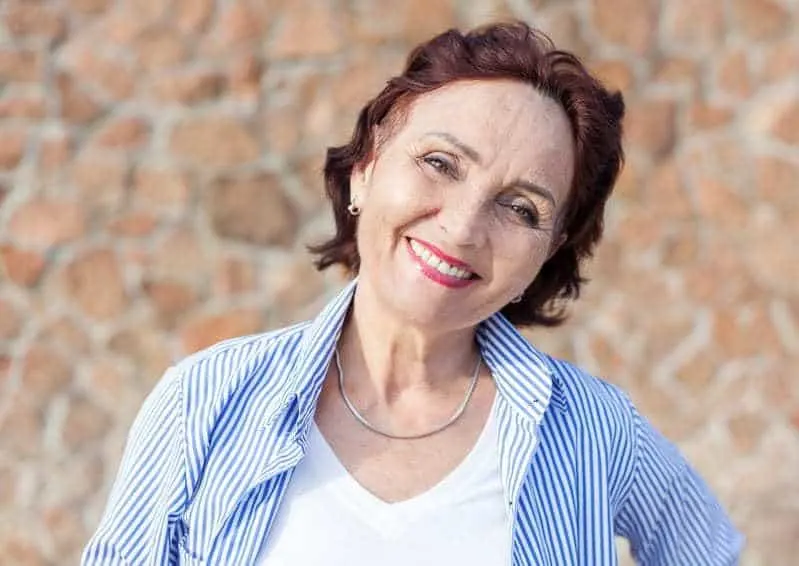 In this look, the hair is gently curled and pushed back. It is for short haired women. It is extremely easy to maintain.
Ideal for: Women with round faces can adopt this look. It will give a fresh young appearance. It is also suitable with those women who have a large forehead, and a pushed back hairline.
How to style: This is the easiest style to pick for those who are interested in DIY short permed haircuts for over 60. You can slightly heat the curler and begin curling in any direction. After this comb the hair halfway backward. You can apply serum to set the hair so that it stays in place.
12. Brick Red Perm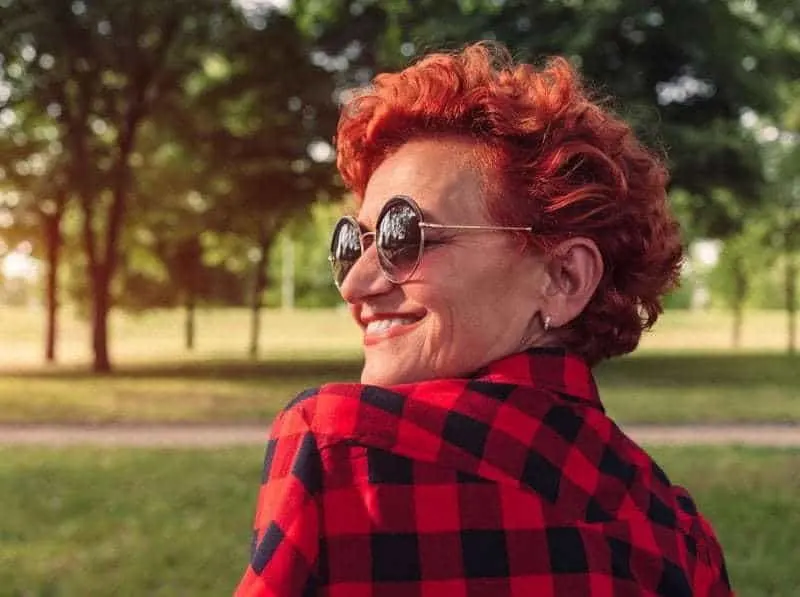 This one is a bold red short perm for women over 60.
Ideal for: Its best suited for women with a diamond face shape and a wheat skin tone.
How to style: The first step to completely adopt this look is to dye your hair a shade of brick red. After this, you can begin curling your hair. Make a side partition and curl in the respective directions outwards. After this, you can apply hairspray but make sure to use less to minimize hair damage due to dying.
13. The Spring Look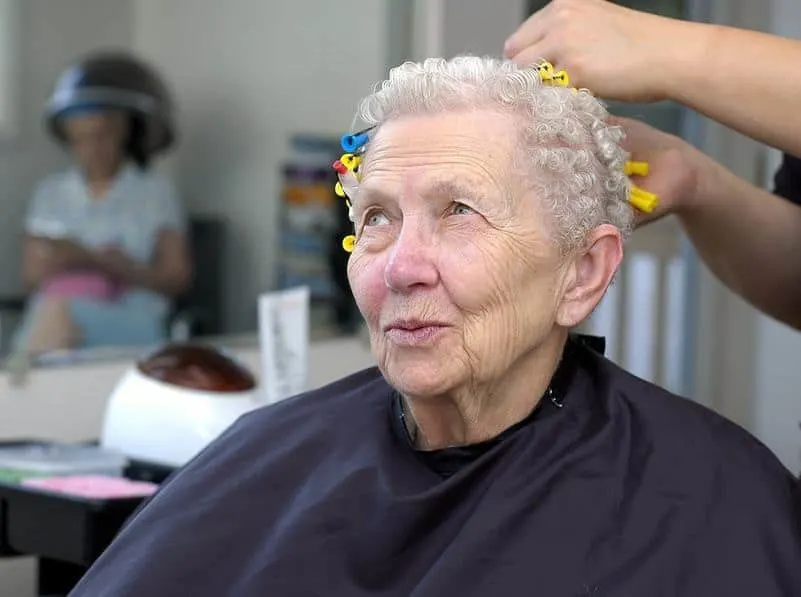 This is one of the most comfortable short permed hairstyles for older women over 60. It consists of tiny spring-like curls that stay longer and will give you a light, cute look.
Ideal for: It is ideal for fair women who are a victim of loose skin and wrinkles due to age.
How to style: For small curls, it is best to use curling pins. After damping your hair, apply curling pins to all the areas where you want the curls. After this, you can blow dry it or wait for it to naturally dry. Remove the pins and find spring-like curls all over your hair.
14. Cute Curls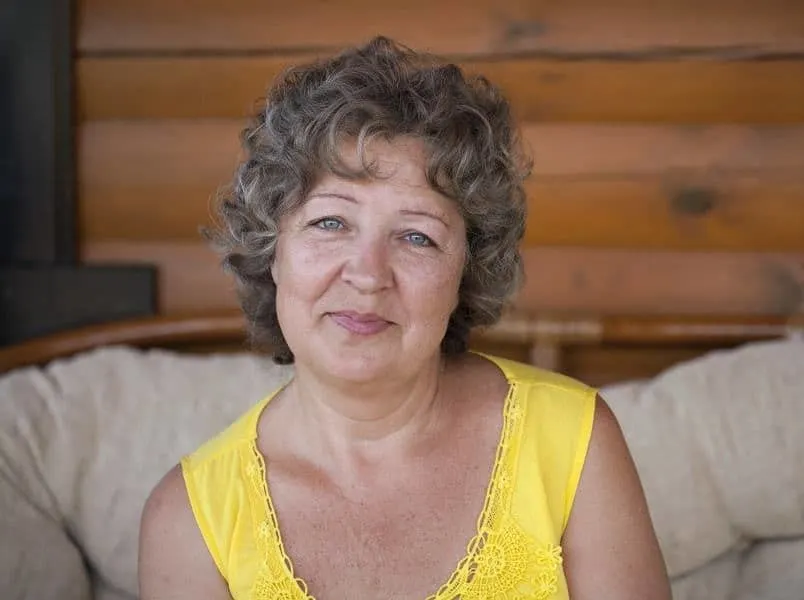 This is a very cute and sweet looking hairstyle. It qualifies for one of the cuter short permed styles perfect for over 60 years of age.
Ideal for: This hairstyle looks good on women with chubby cheeks and circular faces. It goes with dark and fair complexions alike.
How to style: Get your hair dyed to a light hazelnut or chocolate brown color. Keep the hair along your hairline, longer in comparison to the hair at the back. Curl your hair using a roller or curler inwards in the direction of your face. Loosen out your curls using your fingers and apply hair serum.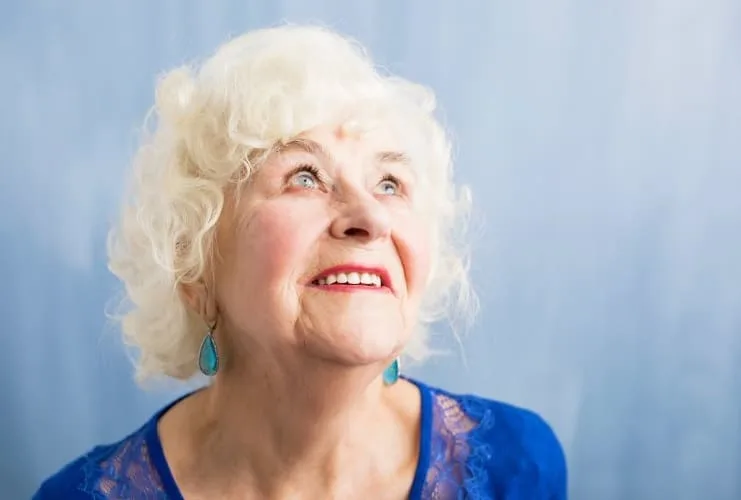 If you are looking for not too short perms for older women over 60, then you can adopt this look. It looks natural and does not demand attention or maintenance.
Ideal for: It suits chubby blonde women with large foreheads. It looks good on round face shapes with thin lips high cheekbones.
How to style: Good news! You can keep some of your hair lengths for this hairstyle. Towards the forehead, keep length such that it can cover half of your forehead giving you volume. Direct your hair towards your eyebrow and curl it outwards.
This will give it a rough partition too. Make use of a curler to gently curl other sections of your hair outwards to make it look voluminous.
16. Curl Up at The Bottom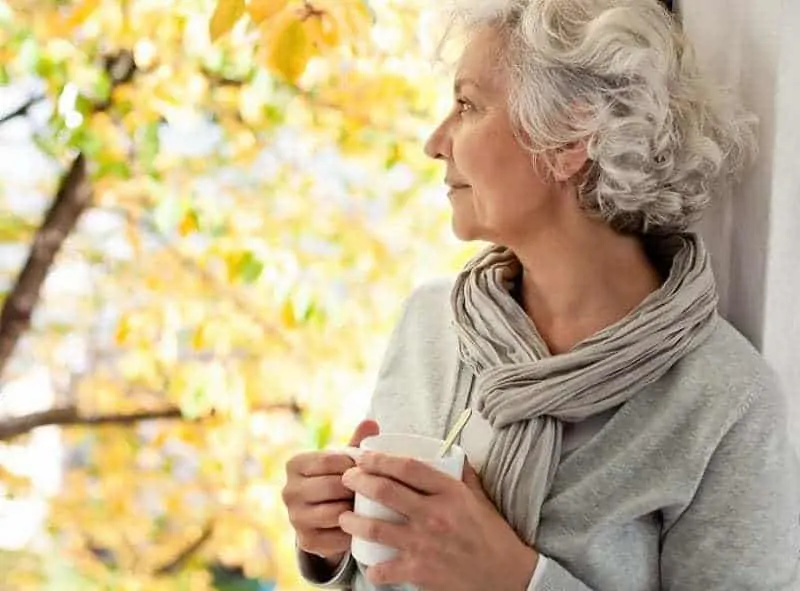 This is one of those short perm hairstyles for a woman over 60 that will give you an intellectual and thoughtful appearance. It looks very feminine and warm.
Ideal for: It looks best on a woman with high cheeks and big eyes. If you have facial lines, then too you can adopt this hairstyle to make them less visible!
How to style: In this hairstyle, you need to curl the edges of your hair only. From the bottom pick sections of your hair and use a roller or curler to make curls up to the middle length.
Make sure to release the curler straight downwards so that the curls are straight and flowy. You can choose to side partition your hair to give a more defined look.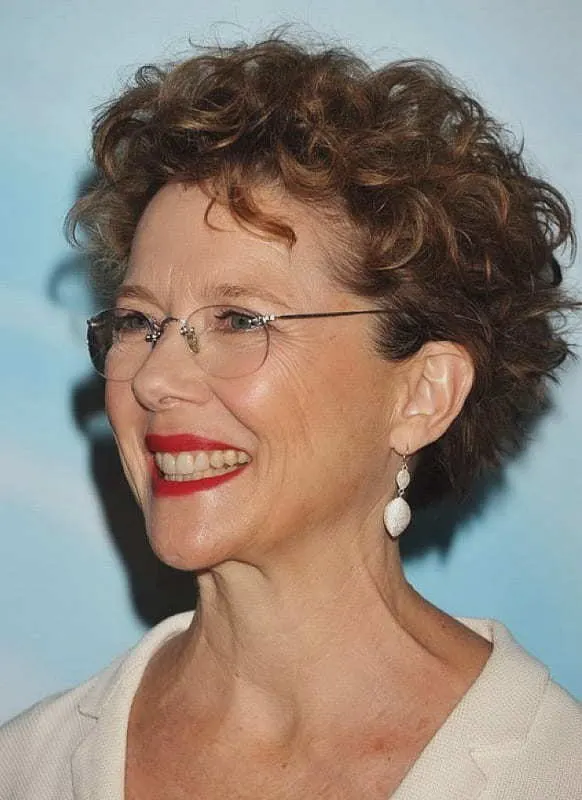 This is no doubt one the most beautiful and smart short permed hairdo for over 60. It is sure to give you an attractive edge even in your old age!
Ideal for: It looks best on women with an oval or triangular face shape with a sharp chin. This look gets super enhanced if you wear it with a strong shade of lipstick.
How to style: Go full-fledged on that brunette dye on your next visit to the parlor. It is best to use hair curler for making well-defined curls and ripples on the front part of your hair. Towards your scalp make curls inwards so that it gives you hair volume. Apply hairspray or serum to complete the look.
18. White Madonna Look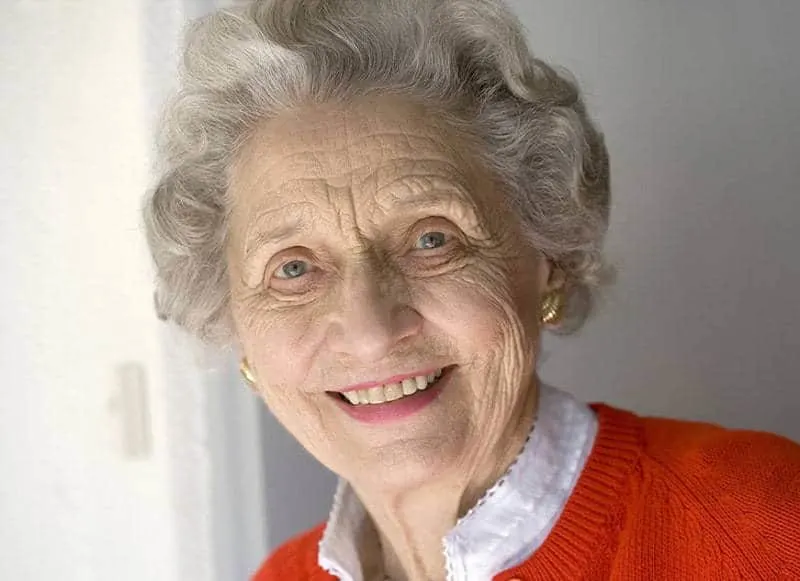 This is one of the very lady-like and classy older women short perm hairstyles.
Ideal for: It is ideal for you if you have a round face and a fair complexion.
How to style: To begin this look, make gentle curls using the flat iron in an outward direction. Do not make partitions. Just keep picking up sections of hair along your hairline and curl them gently outwards. Apply hair serum to give it a soft shine.
19. Roughly Curled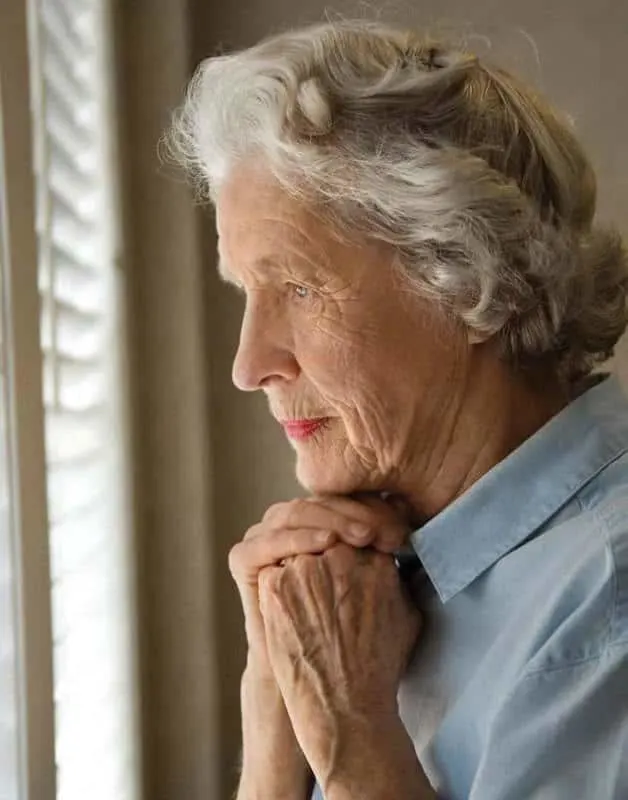 This is one of the short perm for over 60 year old lady that looks very natural and will give you a kind, gentle look.
Ideal for: It is ideal for women in their late sixties or higher. It is not bounded by face shapes and types which is why it can be easily adopted.
How to style: After you have cut your hair all the way till your ears, you can partition it on the side. Make small curls towards your partition, and towards the bottom, you may do as you like. It is not necessary to use a curler for this style. You may make use of hair scrunching methods.
Just scrunch your wet hair by grabbing a section and crumble it upwards towards the scalp. Then use a blow drier as you crumble sections of your hair to make it look rough and full.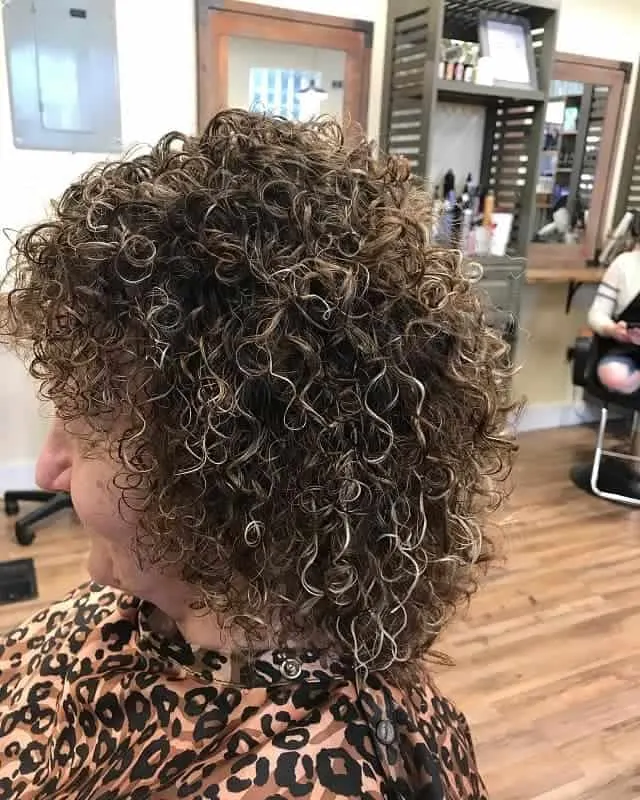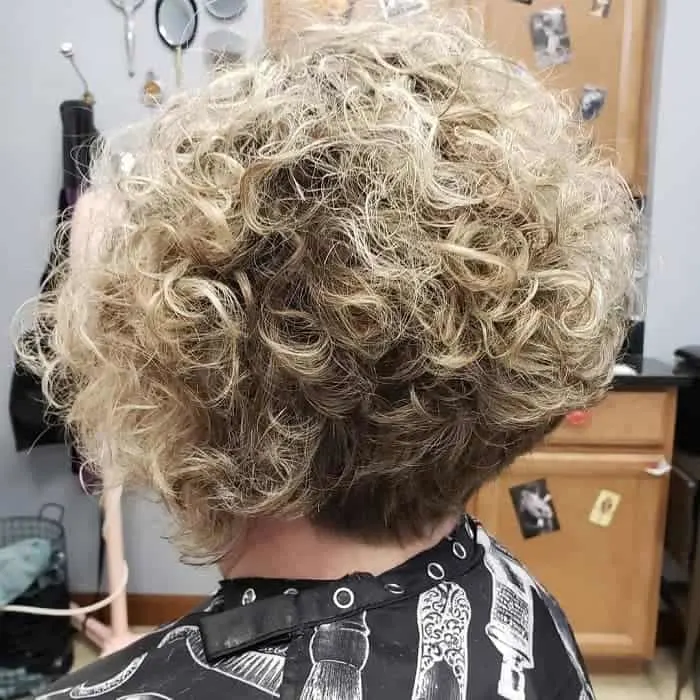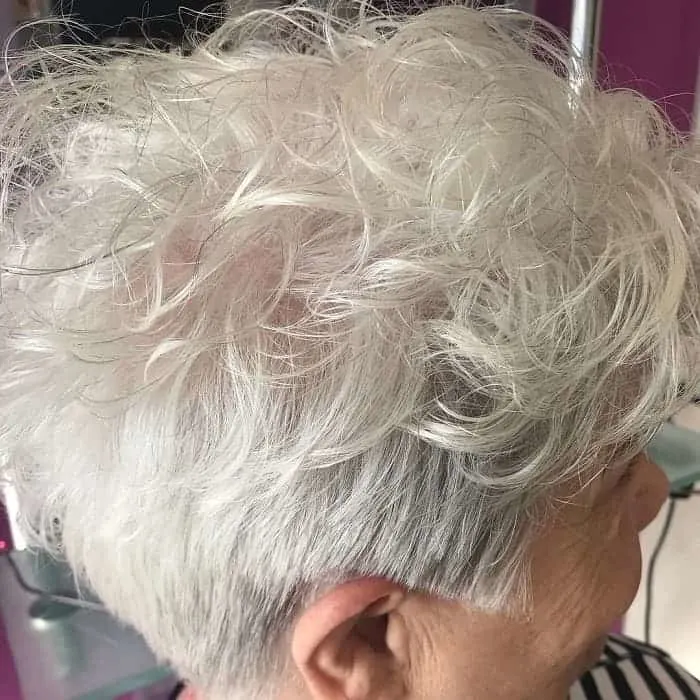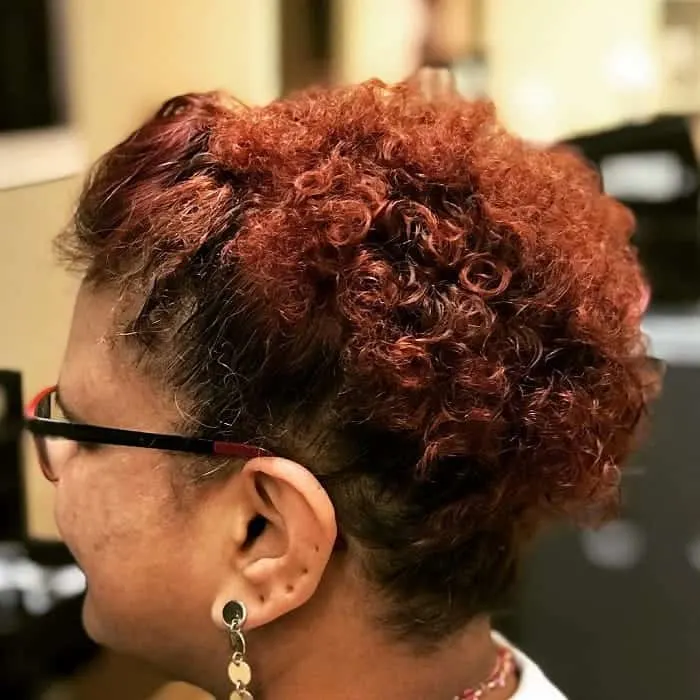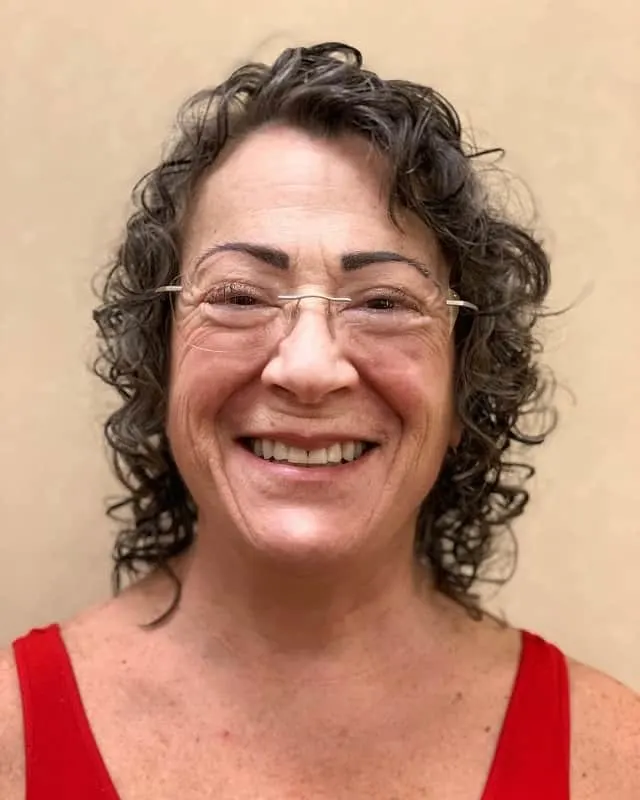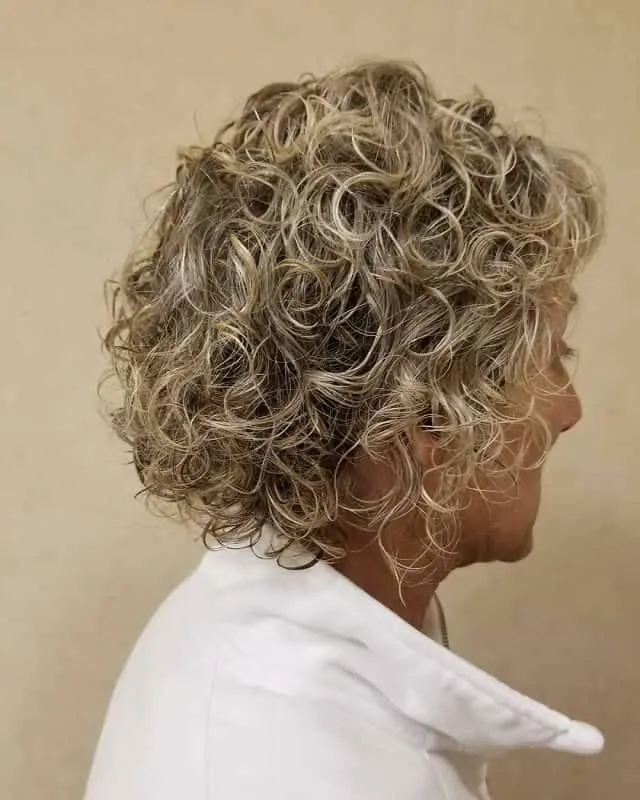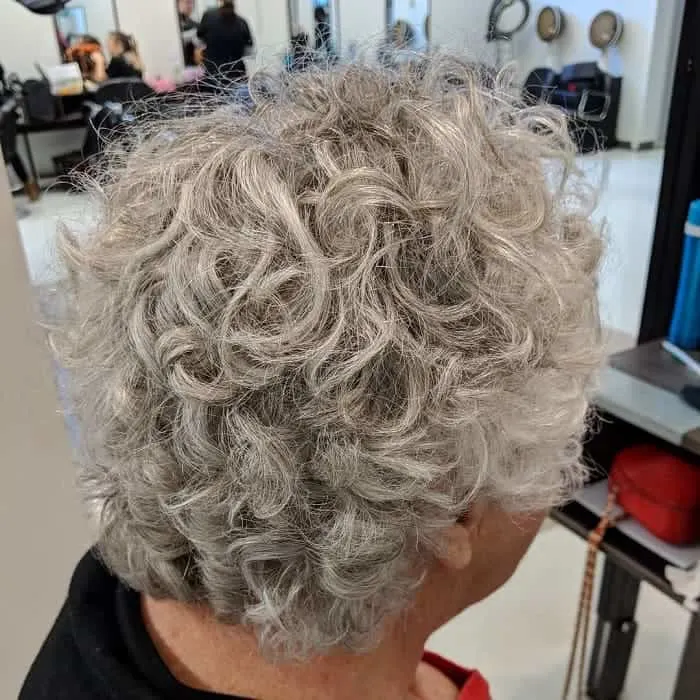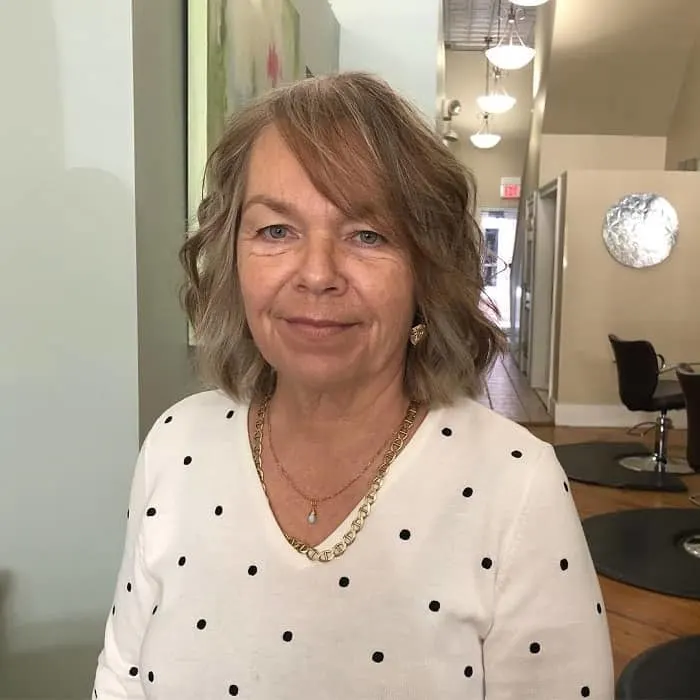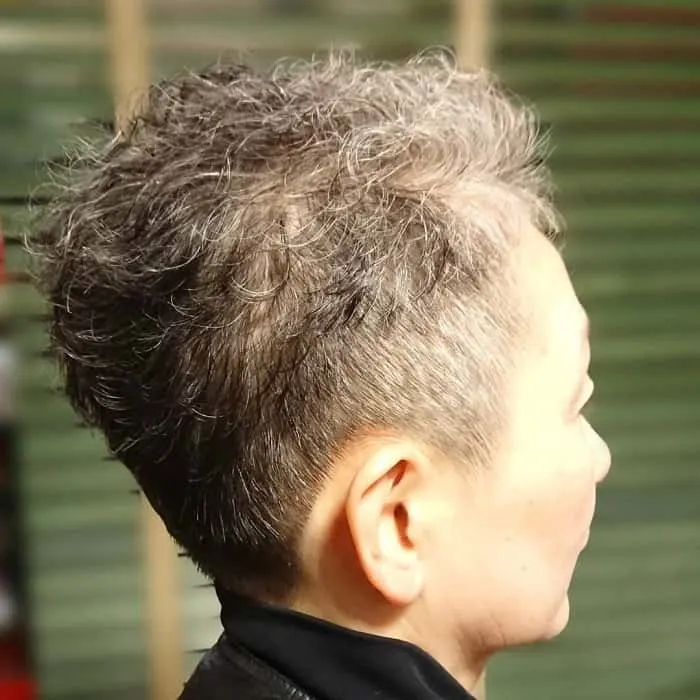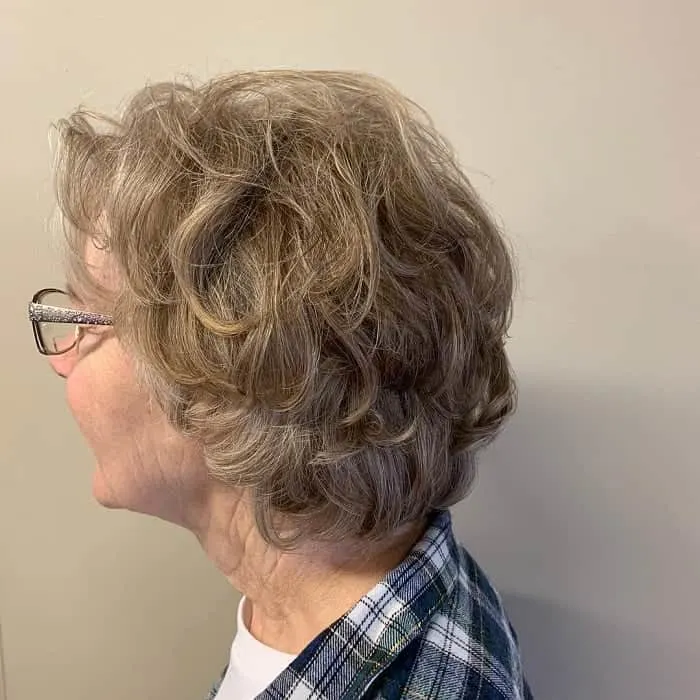 Voila! These were a few suggestions for short permed hairstyles for women over 60. You can adapt to these hairstyles to surprise your loved ones.
Trending Topics