As you grow old, you can't prevent your hair from thinning and going grey. The good news is there's a silver lining to your dilemma, and we mean that literally!
The best part of dealing with graying hair at your age is you can effortlessly and naturally wear one of the most stylish hair colors these days, and it's none other than the platinum shade.
And while you're at it, you may want to inject a stylish twist to it by choosing from any of the platinum hairstyles for over 50 below.
Beautiful Platinum Hairstyles for Women Above 50
Here are some amazing ideas on how to wear your platinum hairstyle for women over 50 in the most fabulous way.
1. Icy Platinum Medium Wavy Hair
If you still want to retain some of your hair's warmth, you can go for an eye-catching icy platinum shade. It's a light grey cool shade with hints of beige which makes it ultra-flattering for all types of skin tones.
2. Platinum Blonde Shaggy Hair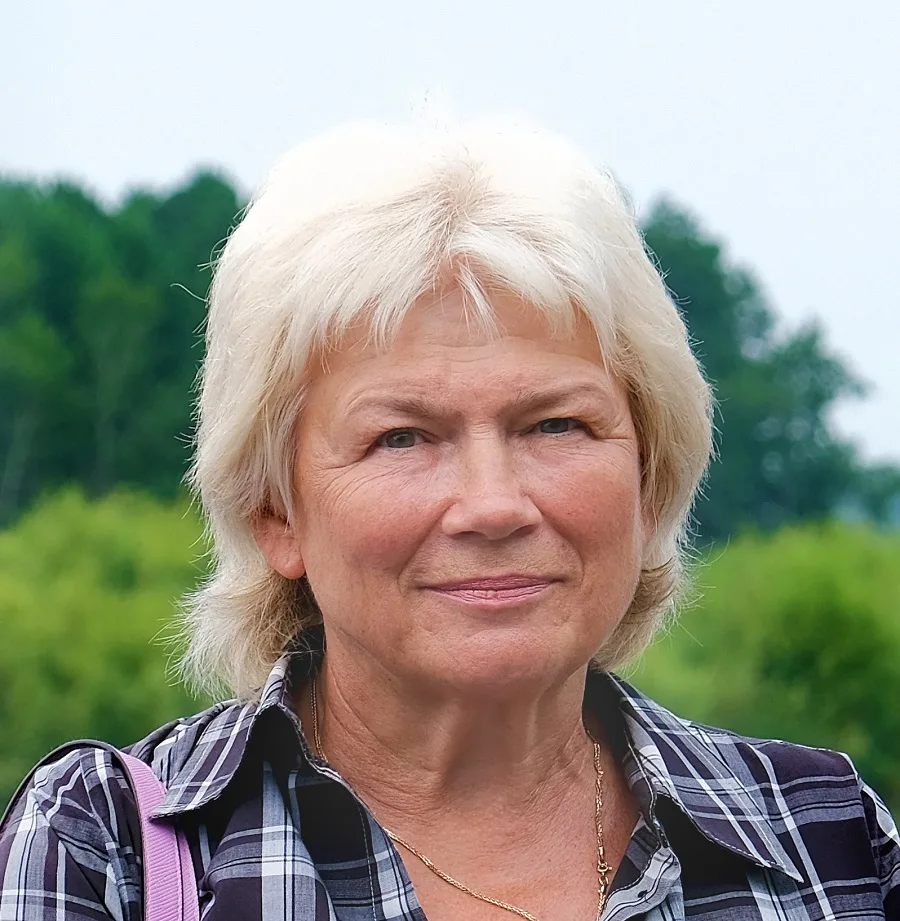 Here's another warm platinum shade that you'll surely love. This one's a silvery-blonde shade that looks like a really pale blonde color which is perfect for women with warm undertones.
Match your unique hair color with a shaggy hairstyle that has wispy and piece-y ends that will make you look a lot younger.
3. Platinum White Hair + Undercut
There are only a few platinum hairstyles for over 50 that are devoid of warmth and this is one of them. That's because this is the lightest shade of blonde that you can ever try.
While this can certainly make heads turn, you need to keep in mind that it's one of the most challenging colors to maintain, so you should be ready for it.
4. Light Ash Blonde Lob
With its greyish tints, light ash blonde is one of the best hair colors that you can use for blending in with your gray hair.
And since you already have fabulous hair color, make sure you go for a chic hairstyle to go with it. Lucky for you, a long bob is not just easy to maintain, it also looks extra stylish, especially for your age.
5. White Short Curly Hair
If you have really short hair and you want to make it stand out, the best thing you can do is to dye it in an attention-grabbing white shade. It will deliver a nice contrast against your skin tone so it can really make your short hair strands pop.
Just a heads up, this hair color would require lifting all colors away from your hair, so it's best that you have this done by a professional.
6. Purple Moneypiece Highlights
Even if you're over 50, nothing should stop you from wearing a splash of color in your hair. You can make your silver hair come to life by dyeing your front hair strands with a vivid purple shade. This highlighted strand can brighten your complexion and complement your cool skin tone really well.
7. Smoky Undertones
To be honest, an icy platinum shade would look harsh against a warm skin tone. The good news is you can easily solve this dilemma by adding a few darker, warmer, and ashier highlights. These are perfect for sporting the platinum shade in a softer and sweeter way.
8. Gold and Silver Updo
Show off your beautiful platinum hair color in a gorgeous updo if you're going to attend a formal gathering. With this beautiful braided updo, you get to wear a feminine and stylish hairdo while showcasing the hints of gold and silver in your hair.
9. Messy Curly Hair
Put the fun in your stylish platinum hair by letting your curls run wild. This messy and curly hairstyle will definitely give you that carefree vibe and will take your hairdo to a whole new level.
Pair your youthful hairstyle with wispy full bangs so you can have a few layers that can frame your face well and conceal your wrinkled forehead in the process.
10. Light Ash Gray Lob + Full Bangs
If you're looking for platinum hairstyles for over 50 that would blend with your gray hair pretty well, then a light ash gray shade is the perfect option for you.
When styled right, this shade can make you a whole lot younger. With that said, match it with a few youthful features like a shoulder-length blunt hairstyle and wispy full bangs.
11. Layered Pixie
For the ultimate edgy look, pair your eye-catching platinum shade with a fashion-forward pixie cut. You can also solve your thinning hair issues by adding lots of layers to this ultra-short haircut. The layers are the ultimate keys to making your hair look more voluminous and a lot thicker.
12. Platinum Face-framing Highlights
If dyeing your full hair platinum is out of the question, the next best thing you can do is go for platinum highlights. Take on a unique route by going for a money piece highlight. Since this would involve dyeing on the front hair strands, the light platinum shade can give you that instant glow which will immensely improve your complexion.
13. Purple Peekaboo Highlights
Looking for a platinum hair color idea that will give a woman over 50 the power to turn heads? Try this one! There's no age limit when it comes to experimenting with hair colors. But if you're still intimidated by an all-over bright hair color, you can settle for the next best thing which is peekaboo highlights!
Dye only the tips of your inner hair strands with different shades of violet, so people can get a peek of this vibrant color every time you flip your hair.
14. Platinum Wavy Pixie
Give this old lady pixie hairstyle a feminine twist by going for longer layers and styling them in waves. You can easily create these long waves using your fingers. Make sure to apply generous amounts of pomade or mousse to keep them in place.
15. Two-tone Platinum Short Hair
You'd often see hairstyles with dark roots and lighter ends, but this two-tone platinum hairstyle is quite unique because the lighter shade is on top. The darker shade at the bottom adds a stark contrast to your overall look and gives it an edgy twist.
16. Platinum Highlights
Give your warm blonde hair a warm touch by incorporating a few platinum streaks into it.
The blend of silver and blonde streaks turns this short from drab to fab. Not only that, but the combination of these two tones also makes it a versatile hair color that will go well with almost all skin tones.
17. Platinum Gray Ultra-Short Hair
With its mix of smoky notes and metallic tinges, this platinum gray hair color is the perfect shade for making your ultra-short hairstyle incredibly stylish.
Yes, you can still look extra chic and edgy even at your age. All you need to do is choose one of these platinum hairstyles for over 50 and wear it with confidence.