Using wild colors on your hair can give your image a spark it needed to completely change your life. Red, blue, and purple ombre hair colors are exactly what you've been looking for. When the wild hues are combined in an ombre, the effect is much more impressive than when you just dye your locks with one crazy color.
Remember, there is no need to use a permanent dye to achieve striking results. Temporary colors will do as great of a job and allow you to make changes whenever you feel like it.
Superb Blue, Red and Purple Ombre Hair Colors for Women
Besides using dyes to create red, purple, and blue ombre hair colors, you can use hair extensions. You can keep the top part of your hair natural and use hair extensions to add an outrageously dyed bottom part of the ombre. If a girl feels up to flaunting amazing hair colors, she won't stop at anything.
To give you some good inspiration, we have handpicked 40 hairstyles using red, blue and purple hair colors. Take a look at the combination, try one or create your own. You can do it today!
1. Flaming reddish ombre hair extensions
If you have medium-length or short hair and feel up to experiments, use flaming red hair extensions to create a brown red ombre hair color. In order to make the hairstyle even more stunning, dye one of your own strands red as well.
2. Burgundy and red
Dark violet or burgundy locks look amazing when coupled with red in an ombre. You can play around with the length of the top part of your violet ombre. You can even do the "dip" ombre when only the ends are a different color.
Dark & Honey Blonde Hair Color Ideas for A Regal Look
3. Green and blue ombre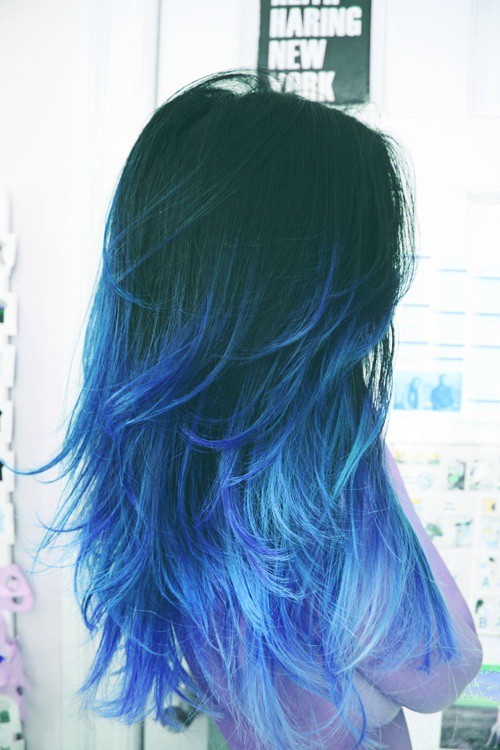 Dark green and light blue ombre hair colors look interesting together. The dark green hair color is truly outrageous and looks even more stunning when complemented by the light blue ends. What a wonderful choice!
4. Violet and peach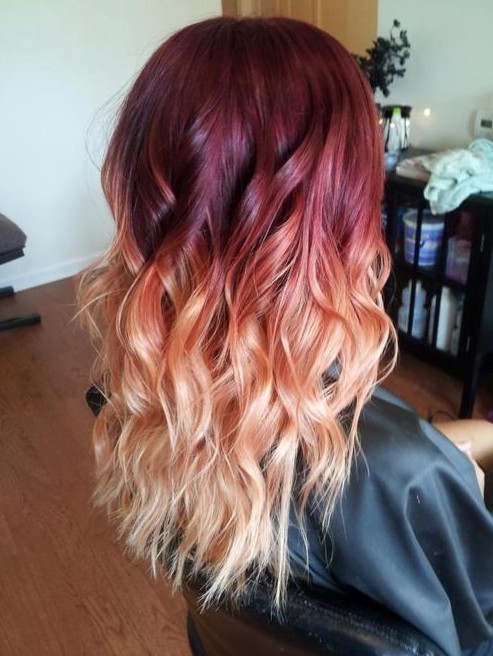 Violet or purple ombre hair color is a good match for the peach locks. Both these colors are far from being natural but when combined together, they create a rich and appealing look. The only downside is the maintenance.
5. Violet and black ombre
If your natural hair is black, a good touch of violet or purple hair color can change your image. This ombre looks like something out of this world and that's exactly what makes your image so fantastic.