Red Violet Hair
1.
dark red violet hair
2.
deep red red violet hair
3.
medium red violet hair
4.
red and violet hair highlights
5.
red violet brown hair color
6.
red violet ombre hair
7.
curly red violet hair
8.
red violet burgundy hair
9.
red violet bob hair
10. Vivid Violet
A vivid violet hair color is a very eye-catching choice for women. Layering around the face can help to soften the style to give a very feminine look.
11. Highlights and Lowlights
Highlights and lowlights help to create variety in a hairstyle. In a violet hair color, highlights and lowlights might be black or pale pink to balance the violet color scheme.
12. Dark Red
Darker reds are becoming more popular over time. These red violet hair colors are really appealing because they work for lots of different fashion styles. Short bangs look great with a diagonal parting.
13. Sleek Red Violet Hair Color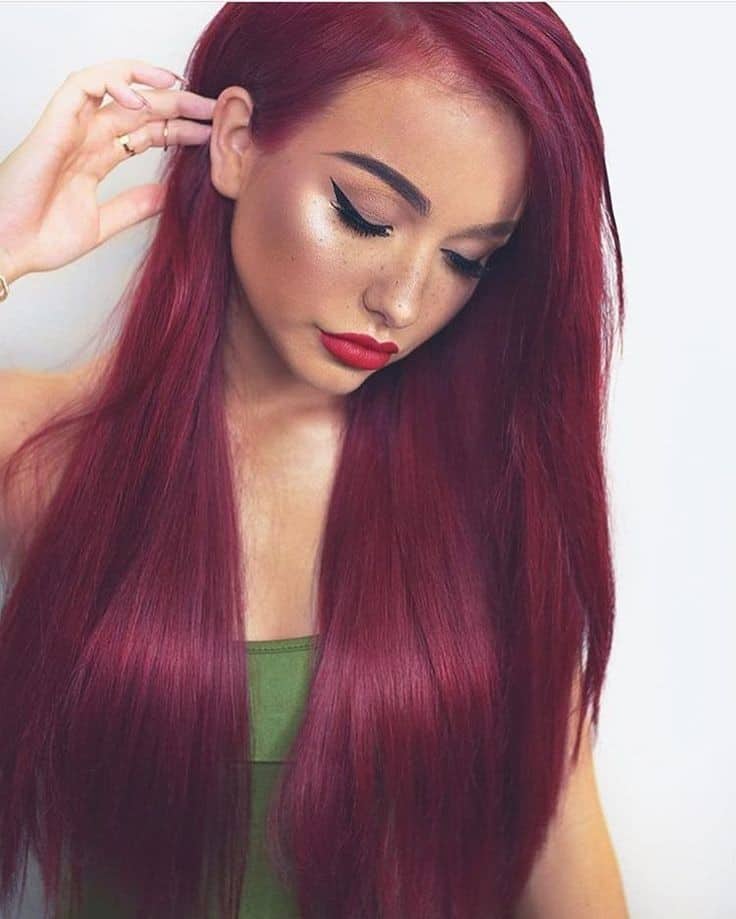 Sleek hairstyles are a lovely idea for colored hairstyles. Perfectly straight hair really allows the vividness of the color to shine through.
Choppy side bangs are a great way to cover a large forehead whilst drawing attention to the areas that you do love. Choppy layering also helps to create a fun and flirty look.
15. Intense Red with Dark Roots
Postbox red is a really vivid and intense shade. Give your hairstyle a smoldering glamor by leaving your roots dark black to show the thickness of your hairstyle.
16. Glamorous Side Swept Style
To make your hair look extra voluminous, you can sweep the whole style from one side to the other. Dark violet hair gives the side-swept style a super glamorous emo look.
17. Soft Side Swept Bangs
Soft side swept bangs complement many different hairstyles, regardless of the color. You should regularly comb through your bangs to keep them soft and free from tangles.
18. Short Wavy Bob with Highlights and Lowlights
A short wavy bob is a really effective hairstyle. Give your hairstyle more texture and depth by mixing different colors together to create highlights and lowlights.
19. Retro Rainbow
A long, smooth, frizz-free bob with rolled tips has a wonderful kind of retro charm. Rainbow red violet hair dye techniques add another unique dimension to this look.
20.
21.
22.
23.
24.
25.
26.
27.
28.
29.
30.
There are so many different tricks that you can play with red violet hair color. You can really strive to create your own unique hairstyle with different hair dye techniques.