Short hairstyles look amazing on heart-shaped faces because the length of the style really compliments the lines of the face. Heart-shaped faces are well-known for their sweetness, but shorter styles can be used to give these looks a fiery and modern edge. Create a different impression using one of these superb short haircuts for heart-shaped faces.
Perfect Hair Styles for Women with Heart-Shaped Faces
If you have thick hair you should ask your hairstylist to add layering to your look. This will help to take some of the weight off and will prevent your face from being drowned out. If you have a curly style, make sure that you keep your curls soft and loose. This will really compliment your heart-shaped face.

A pinned up style is a classic short hairstyle for a heart shaped face. Put a light curl into your hair and then pin it up on one side so that it sits above your ear.
Delightful Short Hairstyles for Teen Girls
#2: Tousled Bob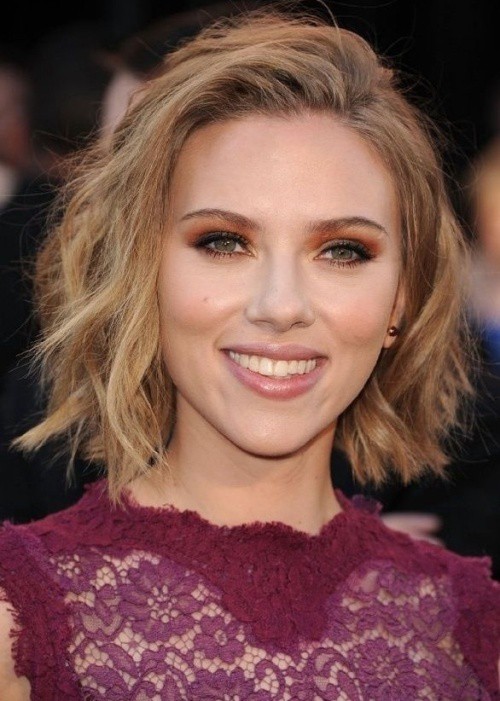 A tousled bob style can be worn anywhere from the beach to the boardroom. To achieve this style for heart shaped faces, let your hair dry naturally. Run your fingers through your hair to create a lightly tousled look.
#3: Face-framing Bangs
Whatever hairstyle you have, you can frame your face with your bangs. Leave a few strands down at the front of your style to enhance the shape of your face.
Try an asymmetric bob if you want to add an irregular edge to your heart shaped face. This is a beautiful modern short hairstyle for women.
Angelic Hairstyles for Little Black Girls
#5: Cropped Style with a Sweeping Fringe
Cropped haircuts look super when they are cut on women with heart-shaped faces. Give a short hairstyle a modern edge by styling your hair with a dramatic sweeping fringe that covers your forehead.
Any short hairstyles for heart-shaped faces can be enhanced by including highlights and lowlights. Highlights and lowlights help to give your hair the appearance of more volume and texture.
#7: Cute Bob with Heavy Bangs
A cute bob is a very low maintenance hairstyle which can be worn to the office or to social events. Heavy bangs look very sweet on a symmetrical heart-shaped face.
#8: Reverse Tapered Style with Side Fringe
Cut your hair so that it is shoulder-length at the front of your style, but taper the cut shorter towards the back of your head. Add asymmetry by brushing in a sideways fringe which nearly covers one of your eyes.
#9: Long Crop with Chin-Length Sections
For a chic modern hairstyle for women with heart-shaped faces, why not try cutting your hair into a long crop style? Keep some sections of hair as long as your chin to add a funky new dimension to the style.
#10: Glamorous Curls
Put gorgeous big curls into your hair for a truly glamorous Hollywood look. Use hair rollers to give big bouncy curls that look perfect as a hairstyle for heart-shaped faces.
Best Sew-In Hairstyles for Black Women
#11: Light Tips
Bleach the tips of your hair a lighter color to give a simple take on the classic ombre hairstyles. A lightly tousled hairstyle is an ideal hairstyle for a heart-shaped face.
Women with heart-shaped faces are really lucky because they are naturally beautiful. Make your look even more beautiful by teaming a short hairstyle with a heart-shaped face. If you have a different face shape, then you may want to check out one of our other lists.