Feathered hairstyles have come a long way since the 70s. These light and airy looks have gotten a modern upgrade that works especially well on bob haircuts. So don't let your hair fall flat and take a peek at these buoyant featured bob looks to inspire your next look.
Have you been sporting your bob cut for so long, and you want to give it an update finally? Then, we've got the perfect hairstyle for you—the feathered bob haircut!
Thanks to Charlie's Angels' Farrah Fawcett, this look has been one of the trendiest hairstyles during the 70s and even up to now. As a result, you'll see this look being sported by various celebrities, including Halle Berry, Charlize Theron, and even Jennifer Lawrence!
If you wish to jump on the bandwagon, we're here to make things a whole lot easier for you! We've compiled some of the most stylish feathered bob that will give you that edgy yet classy vibe. So, if you're excited to update your do, let's get this party started!
What Is Feathering?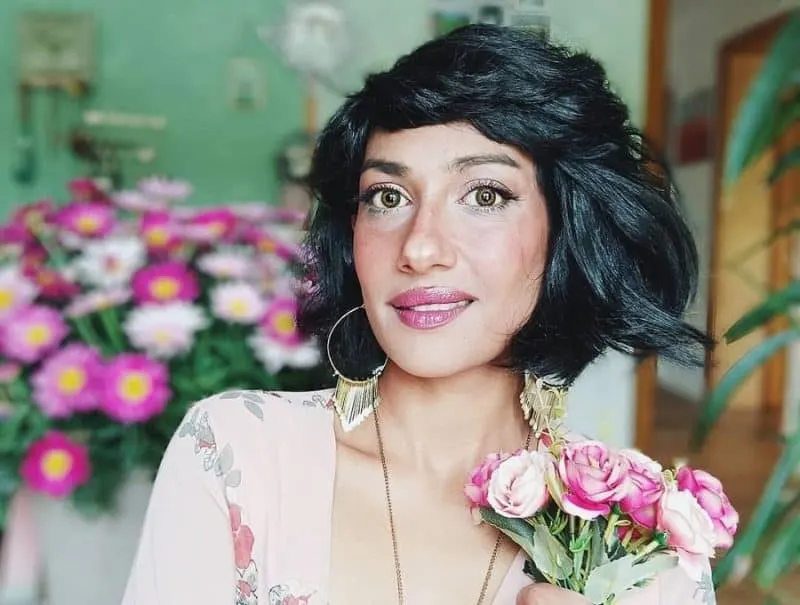 Also called the razor cut, feathering is a hairstyling technique designed to reduce and refine the volume at the ends of our hair. As a result, you end up with hair that looks fuller at its base and thinner at the ends.
From its name, the feathered hairstyle will make your hair look like bird's feathers. The main benefit of this type of hairstyle is that it makes your hair look thinner and wispy. While it's suitable for all hair types, it's most beneficial for thick and coarse hair.
Best Feathered Bob Haircuts You Can Choose From
The feathered bob is a modern version of the traditional bob cut. The simple feathering technique adds a wispy look, making your entire look more feminine, classy, and edgy.
If you're ready to let go of your old haircut and welcome a feathered bob haircut with open arms, below are some versatile feathered bob ideas to help you pick your favorite style.
1. Feathered Bob With Bangs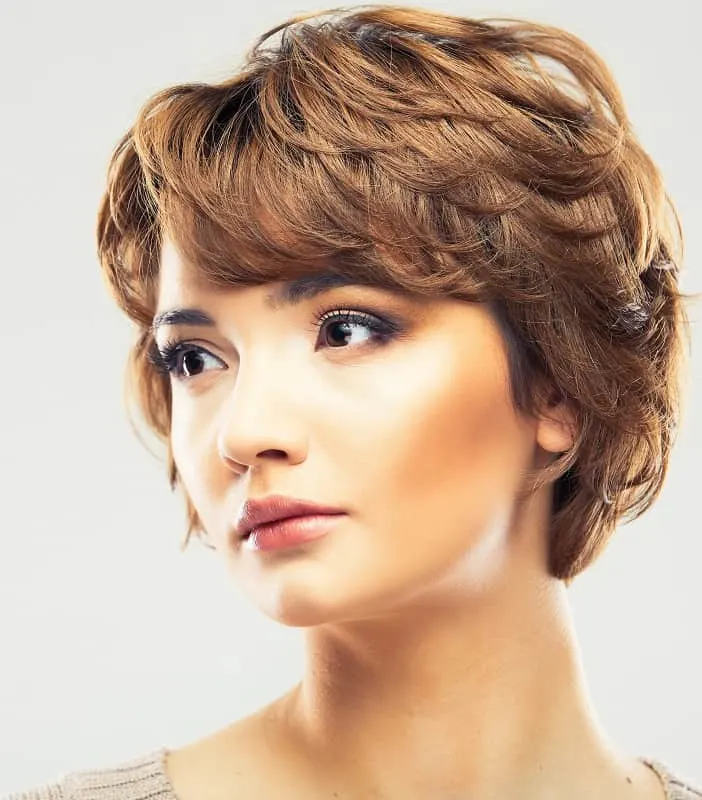 To create a feathered bob with bangs, you will need to cut plenty of layers, even on the bangs. Short layers at the top of the head add height. Layers cut throughout can be curled under or flipped out for a truly feathery look.
2. Blonde Feathered Bob
This short feathered bob is a no-brainer. A timeless style like this one is suitable for all ages and can be styled for loads of volume, as seen here, or worn air-dried for a simpler vibe.
3. Feathered Bob for Thick Hair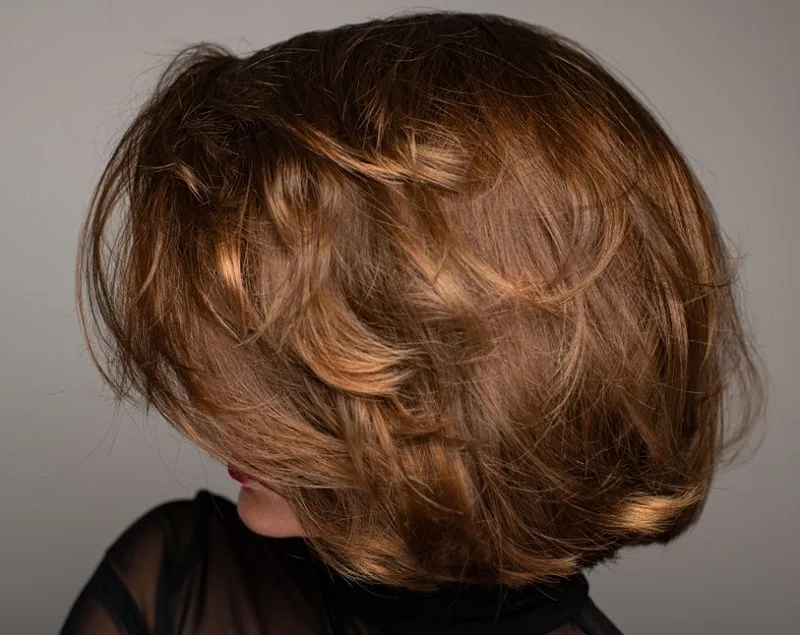 Thanks to all of the layers involved in this style, it's actually perfect for creating movement on the hair. Break up that bulk with flowing layers on a thick feathered bob. It happens to pair excellently with bangs as well.
4. Feathered Bob for Mature Women
The perfect feathered bob for over 50 opens up and brightens the appearance of your face. Feathered styles conceal thinning hair and look great on highlighted hair.
5. Feathered Bob for Black Hair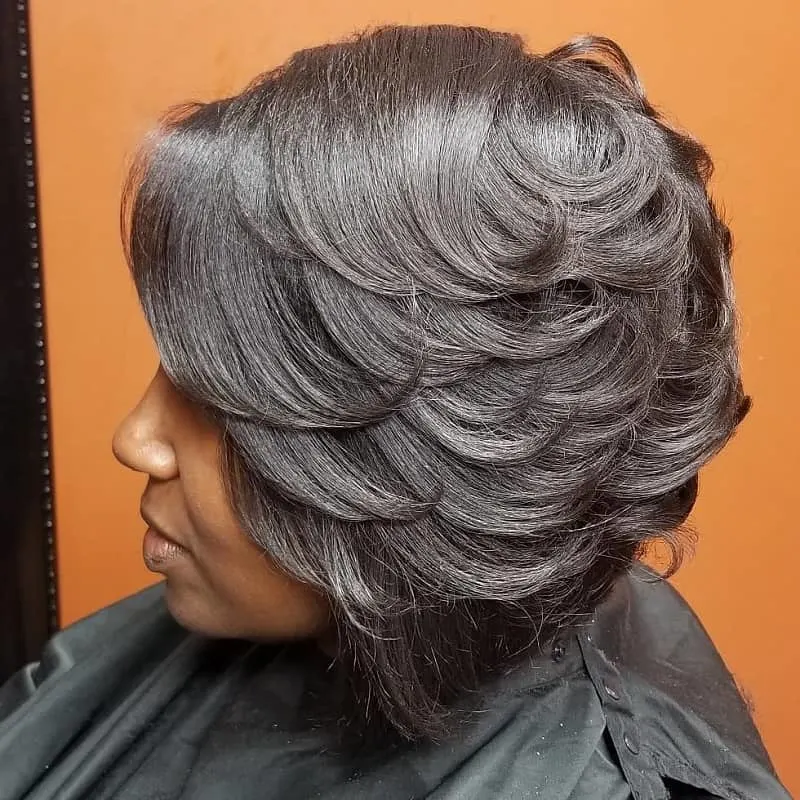 Whether you're looking for a beautiful weave or have straightened hair, this African American feathered bob is the perfect choice. Layers that start at the eye and swoop away from the face have a beautiful lifting and opening effect on the eyes and cheeks.
6. Face-Framing Feathered Bob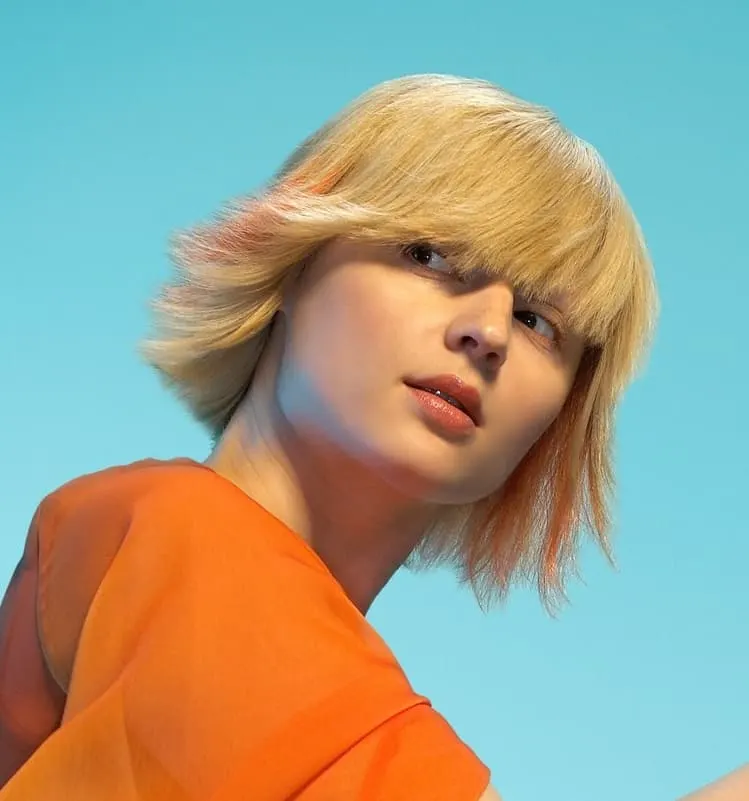 Try a Farrah Faucett-inspired medium bob and focus the details around your face. With this look, the bangs are cut on a slight angle so that they feed perfectly into the face-framing layers. We love it because the ends of hair can easily be worn down for a totally different look.
7. Feathered Bob with Layers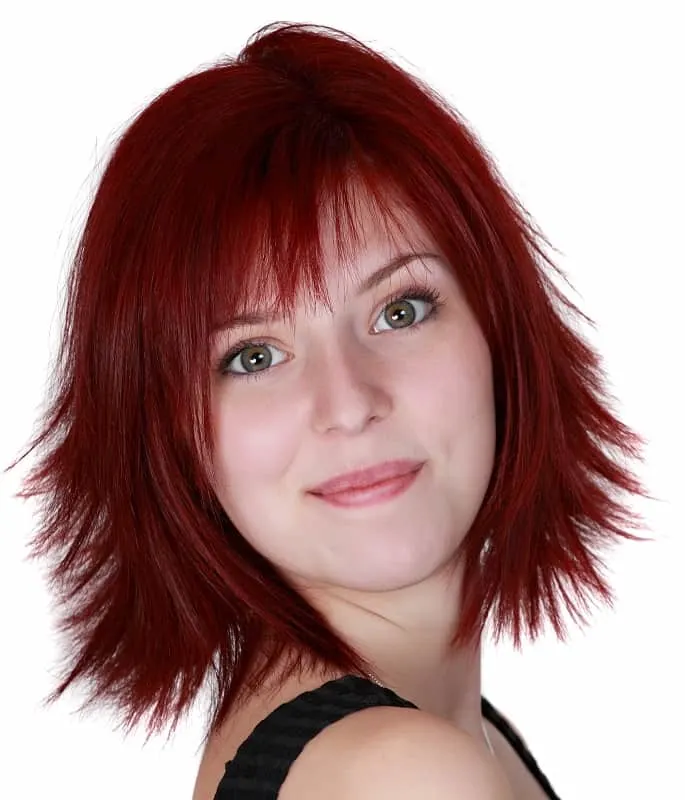 This layered bob is a true classic. To create essential volume, ask your stylist for layers on the outside of the hair that begins around the eyes. Wispy bangs contribute to fuller-feeling hair.
8. Asymmetrical Feathered Hair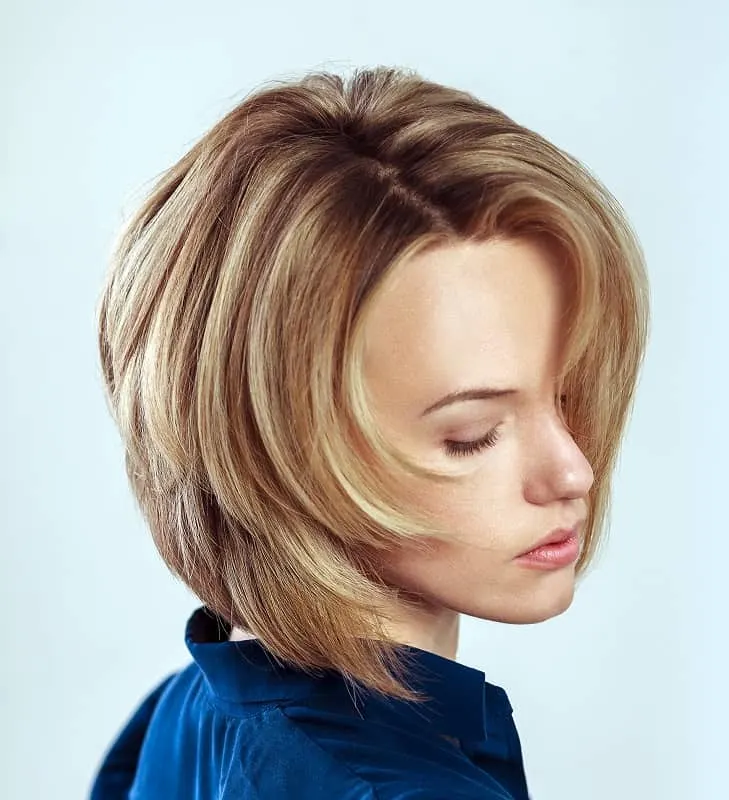 An asymmetrical feathered bob looks great with layers, but don't get carried away. The difference in length between both sides of the hair should be subtle to create a cohesive feeling.
9. Long Feathered Bob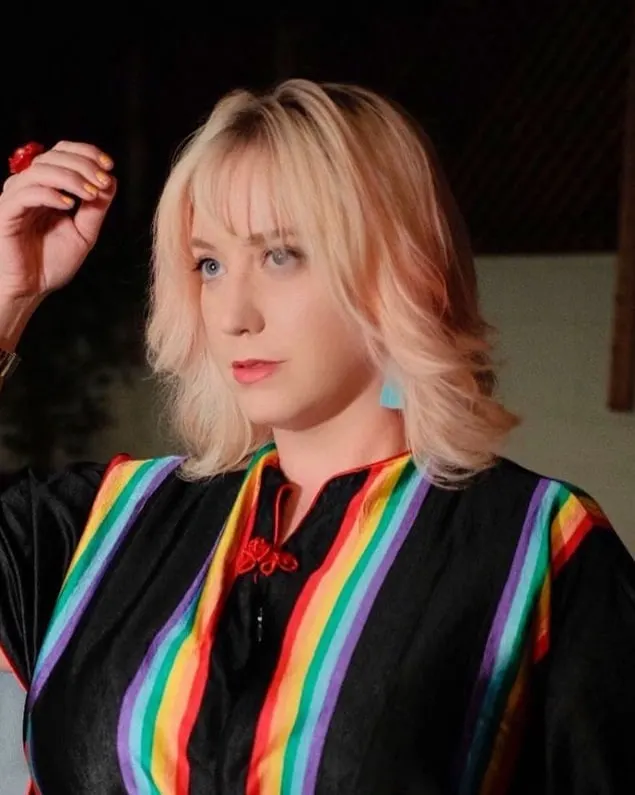 Give off a retro vibe with this long feathered bob with bangs. Because this style is wispy, the bangs should be as well. Anything full or thick will feel too heavy. This style opens up the bottom portion of the face and shows off a gorgeous jawline.
10. Feathered Pixie Bob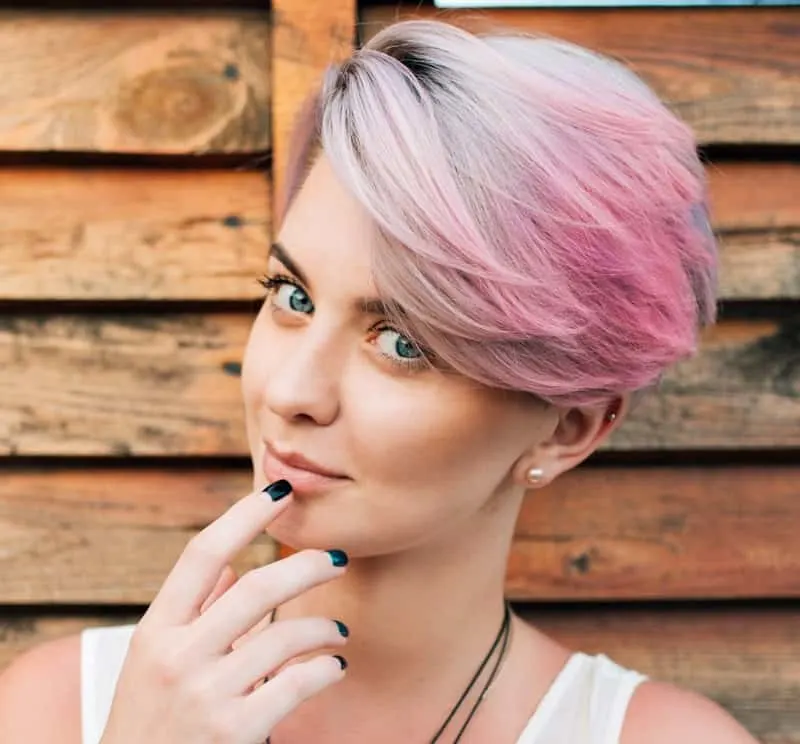 Nowhere is this airy style more popular than on a feathered pixie bob haircut! Ask your stylist for some wispy layers to give hair some luxurious movement and envious style.
11. Soft Flipped Bob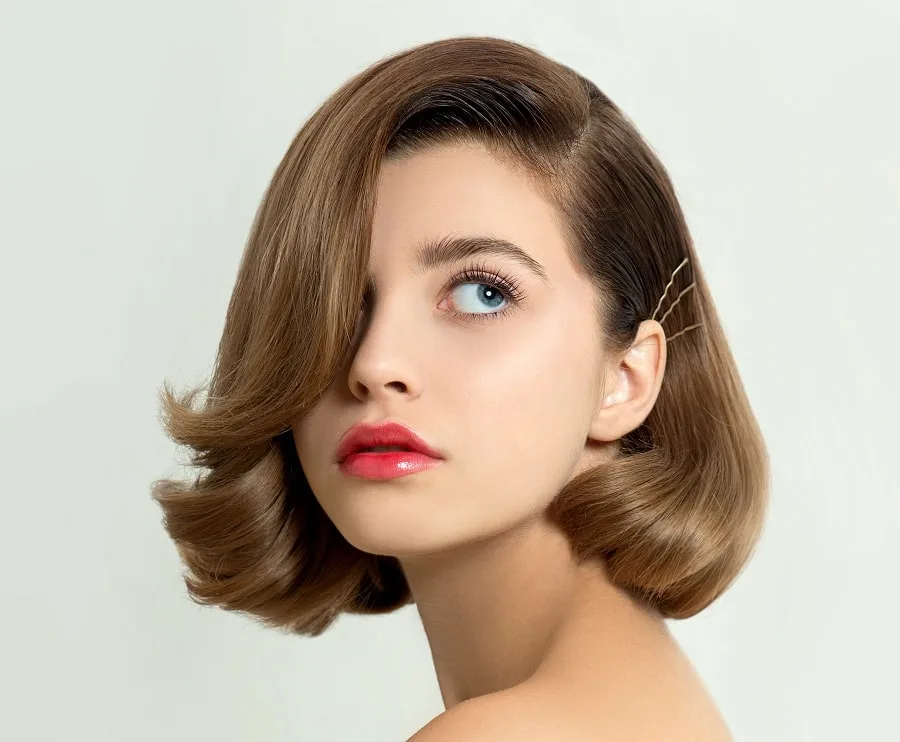 Maintain a soft look by limiting the feathered layers between your nose and neck. Flip the ends outward or curl them inward instead depending on your liking to give off some cool retro-chic vibes. Pin back one side with a deep side-parted swoop on the other.
12. Wispy Layers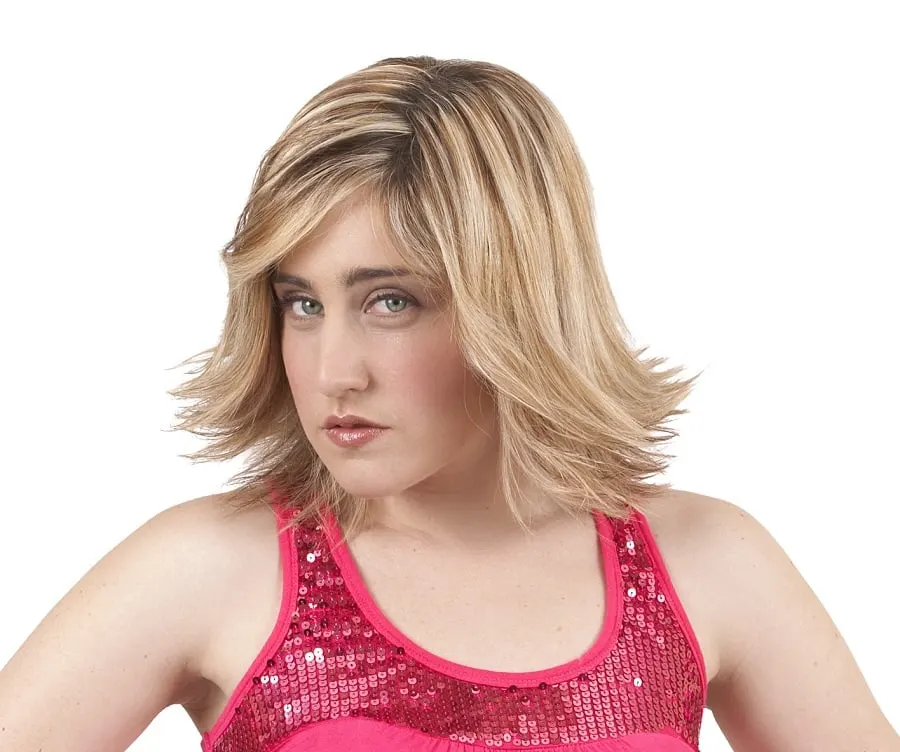 This feathered bob haircut has got all of its wispy layers on point. The objective is to achieve spiky tips when snipping the hair resulting in thick roots and airy ends. Spice up the look further with highlights, a zigzag side part, and flip out the tips with a barrel brush.
13. Multi-Textured Bixie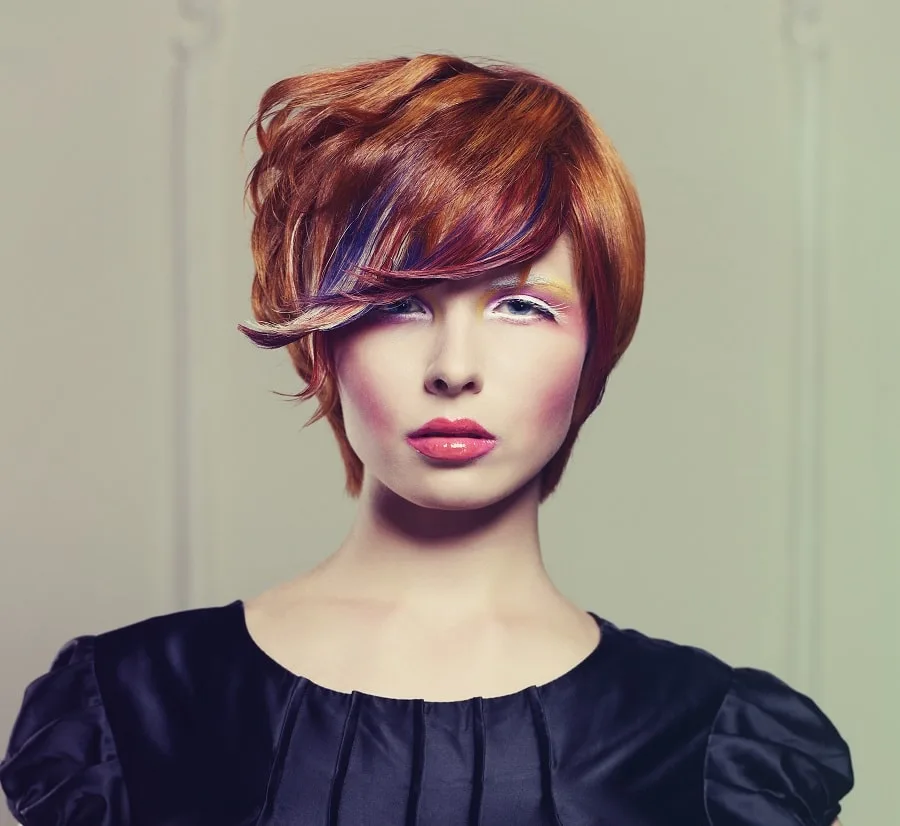 Opt for an ultra-modern look by getting a long pixie cut possessing the roundness of a bob. Though the layers are distributed evenly all over the head, create a multi-textured mane by curling and tousling one side keeping the other perfectly straight. Highlight your wispy bangs with temporary hair chalk and done.
14. Feathered Shag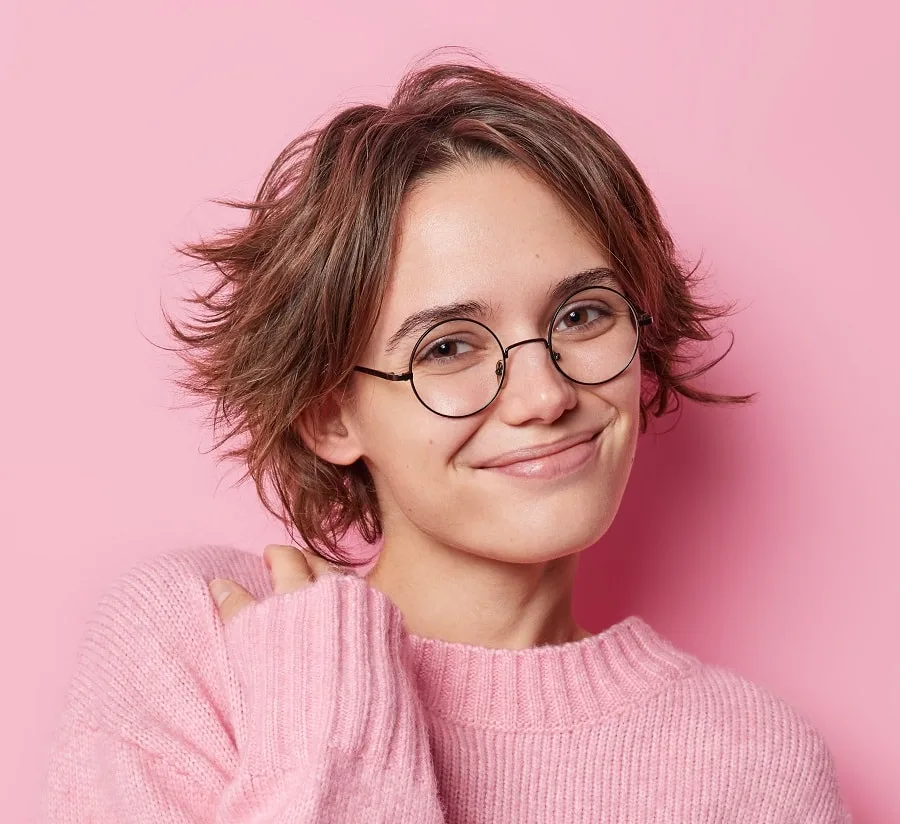 Short shags are in full swing and for all the right reasons. They go perfectly well with all hair textures adding volume and removing unnecessary bulk where needed. Consider getting a micro bob full of choppy layers and wispy tips that'll flip out naturally producing a carefree appeal.
15. Long Pink Bob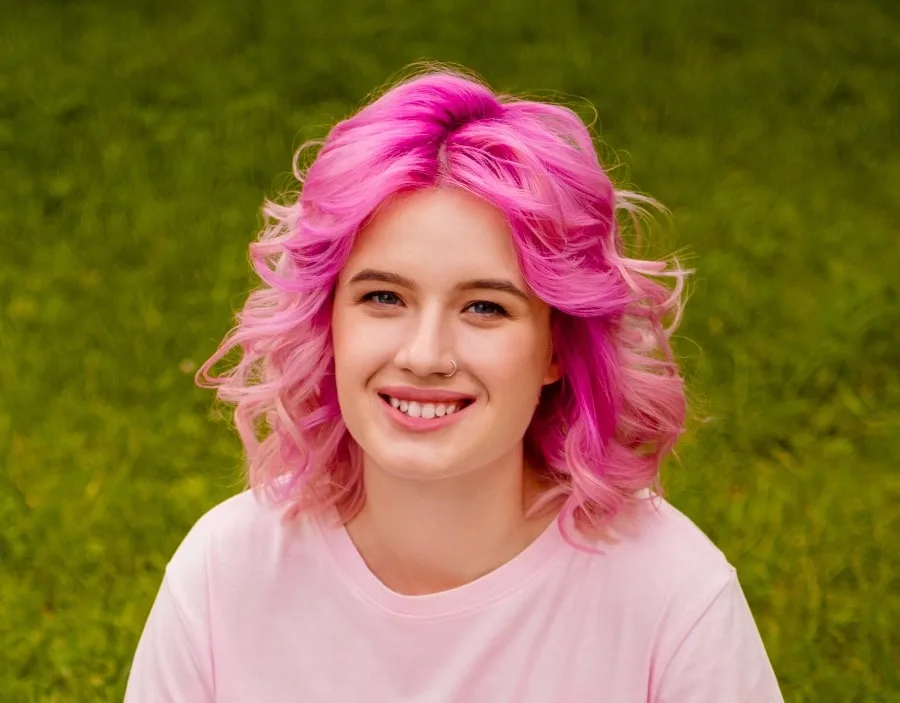 Celebrate your womanhood this season with not only a feminine long bob but also a fresh hair color. Create a soft gradient with hot pink roots lightening into a pastel pink tinge towards the tips and bring those airy layers under the spotlight with some bouncy beach waves.
16. Flip-Worthy Sides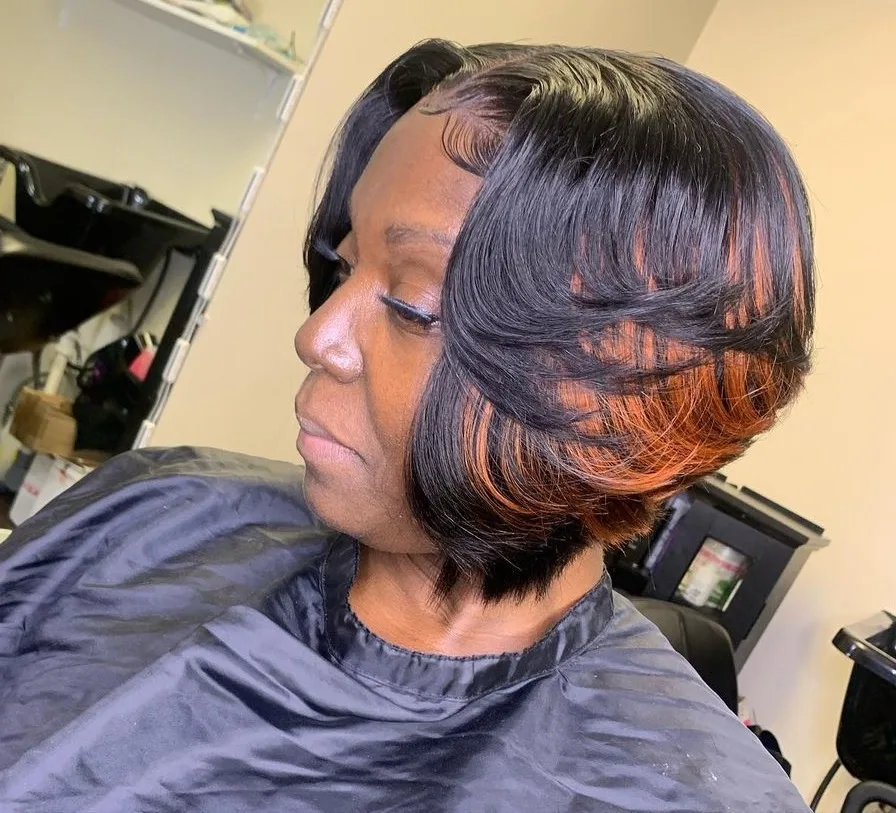 Black ladies can recreate this look by asking for a wedge haircut where the strands are cut shortest at the nape with longer layers along the sides. Brush back the middle-parted hair for the ends to flip out naturally. A hint of orange in between those black layers is worth a shot too!
17. Feathered Fringe, Straight Bob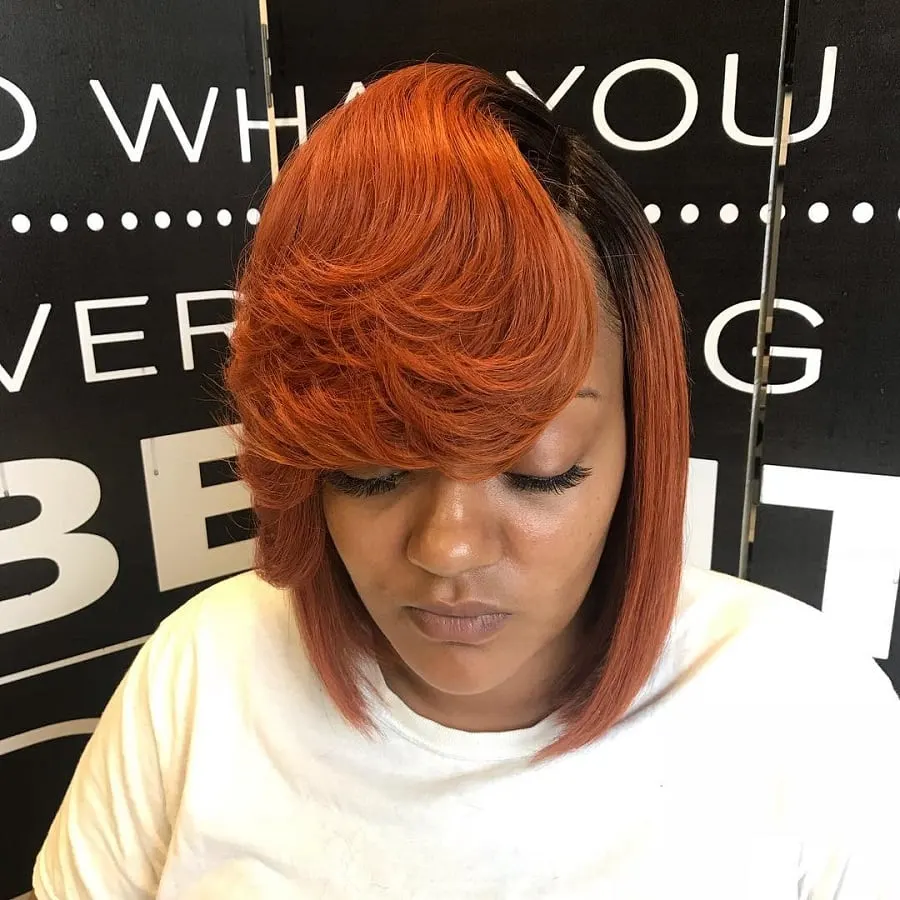 Make jaws drop wherever you go by playing with different textures. Go for a thick fully feathered fringe that covers almost the entire forehead and couple it with a perfectly straight bob dangling above the shoulders. This look is however very high maintenance.
18. Stacked Bob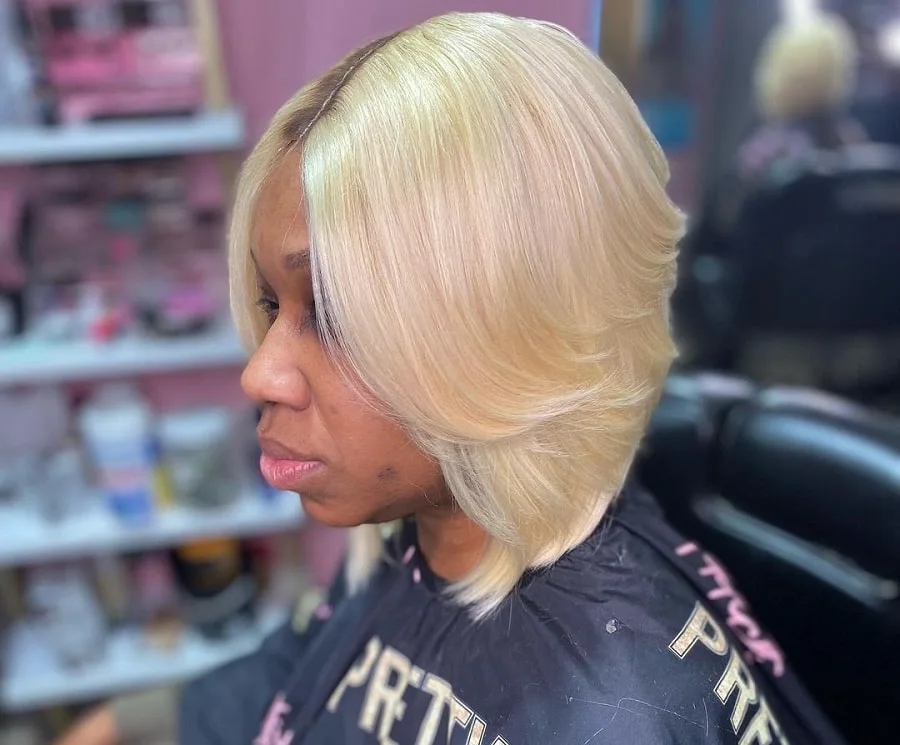 A stacked bob is defined by a short back that elongates towards the front with piled-up layers all along. Pair your soft angular cut with airy layers and wispy ends to achieve a modern style feathered bob. Dye it in a milky blonde hue or any other color you like and that's it!
19. Flyaway Bob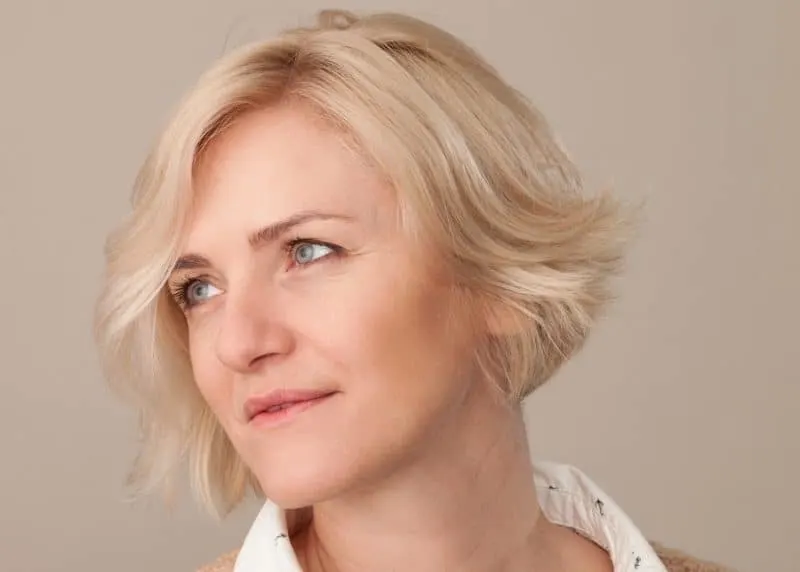 If you want to show off your beautiful oval face shape, this feathered bob hairstyle is the way to go. Since it keeps hair off your face, your attractive facial features are exposed for everyone to see. All eyes will surely be on your gorgeous cheekbones with this hairstyle!
20. Inverted Bob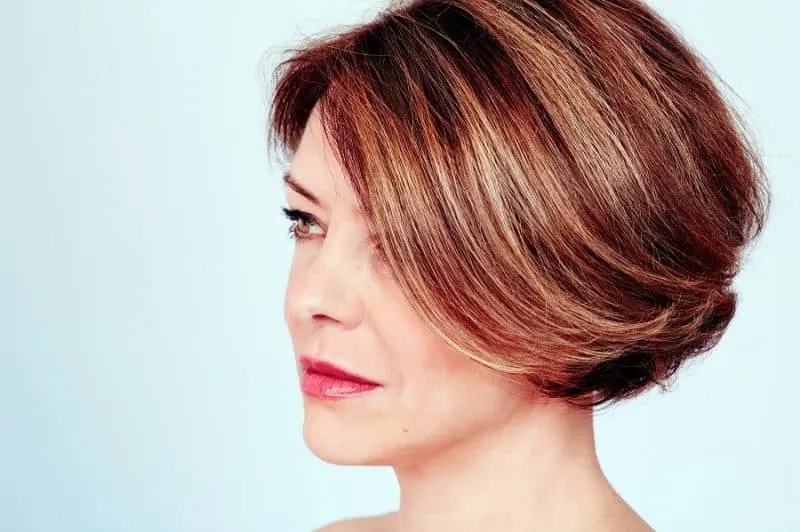 An inverted bob is unique because it follows the natural lines of both your hair and facial features. And with the feathered hairstyle, your hair will look extra thin and gorgeous.
21. Short Bob with Bangs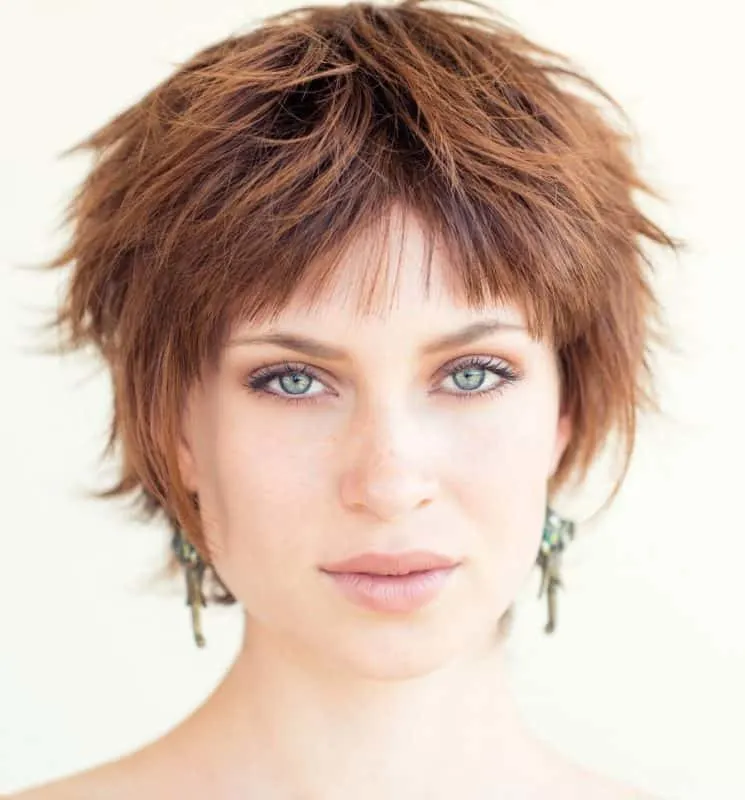 Do you want to make your short hair look extra edgy? Then, add the feathering technique to the mix! The wispy bangs are perfect for adding a feminine touch to this fashion-forward look.
22. Feathered Layered Lob
Can't choose between a layered and feathered cut? Why not get both? This hairstyle shows you how it's done. We love how the feathering technique made the hair look thinner, while the layered cut ensures that the hair will frame your face elegantly.
23. Messy Pixie Bob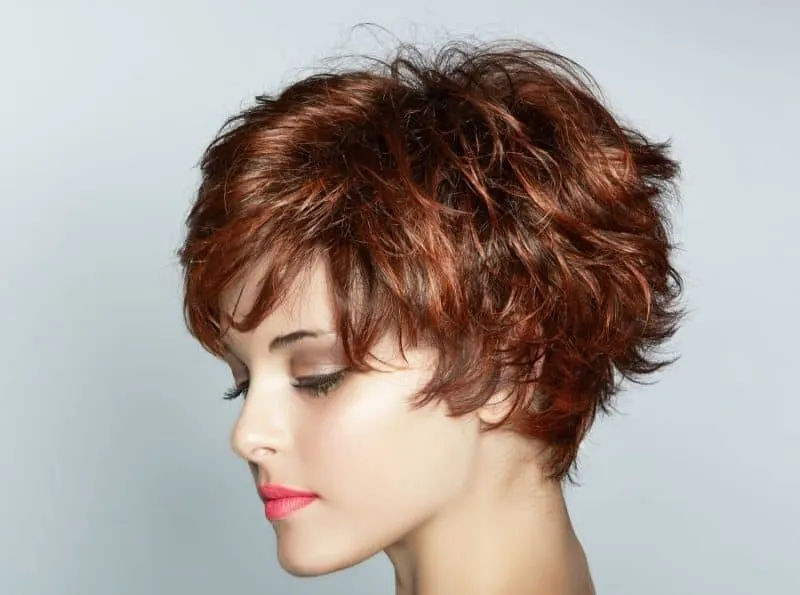 Do you want to take your bob cut to the shortest level? Get a pixie cut! And while you're at it, have it feathered so it can have wispy strands that will add stunning movement to your look.
24. Chic A-Line Bob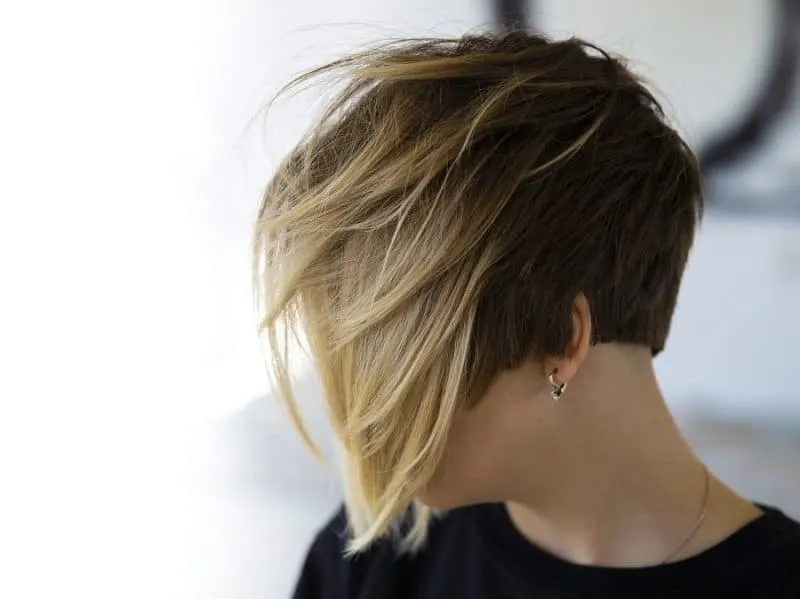 Now, this hairstyle is business in front and party at the back! A-line bob has become quite popular because it's so versatile that it works on all types of hair, so if you're not sure which type of bob to get, you should try this one out!
25. Elegant Wavy Bob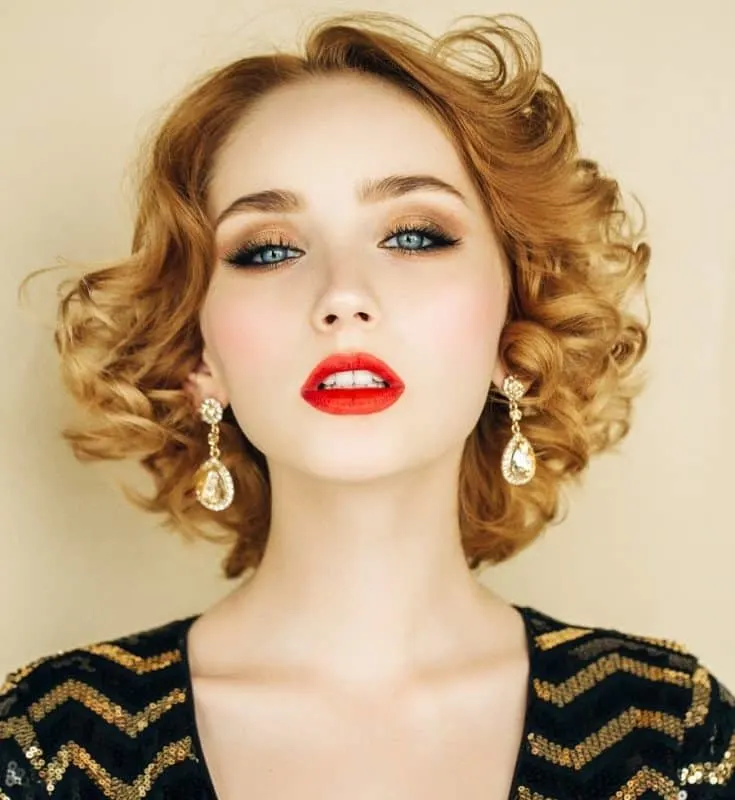 Can wavy hair be feathered? Absolutely! Feathering on wavy hair delivers an opposite effect, though. Instead of making your hair look thinner, it will add more volume and texture to it, making your hair look more glamorous than ever!
26. Slicked Back Bob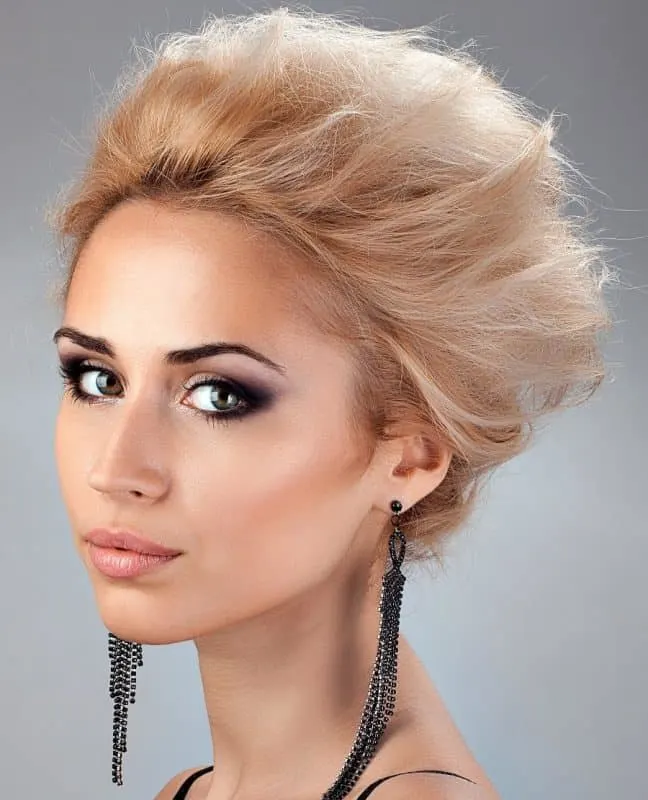 Are you looking for a haircut that will make you look polished in an instant? Then, the slicked-back bob is the best option for you. And if you want to add more depth to it, make sure to have the ends of your hair thinned.
27. Lob with Feathered Side Bangs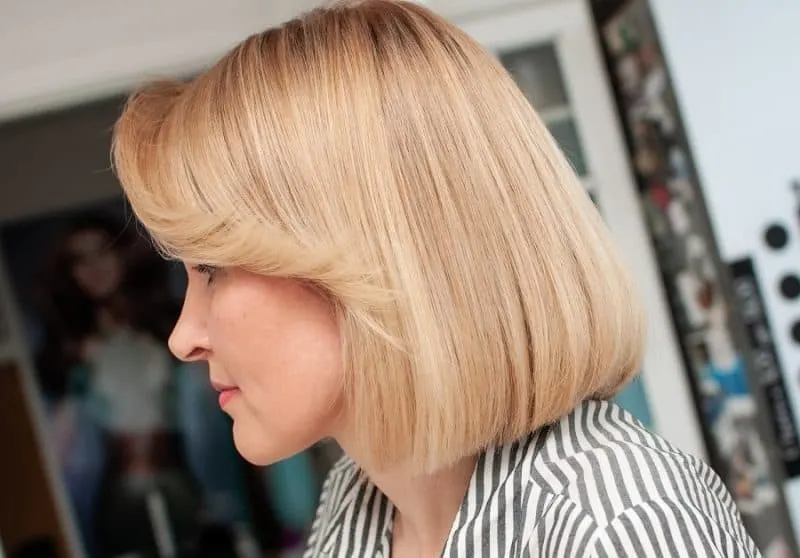 If you're still a bit doubtful about trying the feathered haircut, why not go for feathered bangs? This lob hairstyle perfectly complements the thin and wispy side bangs, making them look more interesting and appealing.
28. Shag Bob with Highlights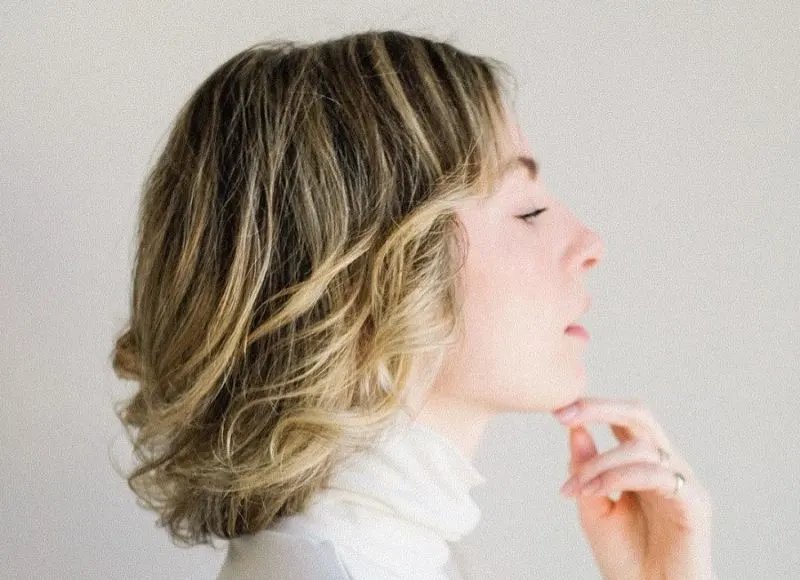 Do you fancy looking like a princess every day? Look no further as the Princess Diana haircut is now within your reach! This hairstyle is truly the picture of elegance, and the blonde highlights make it look modern and stylish.
29. Thick Lob for Women over 50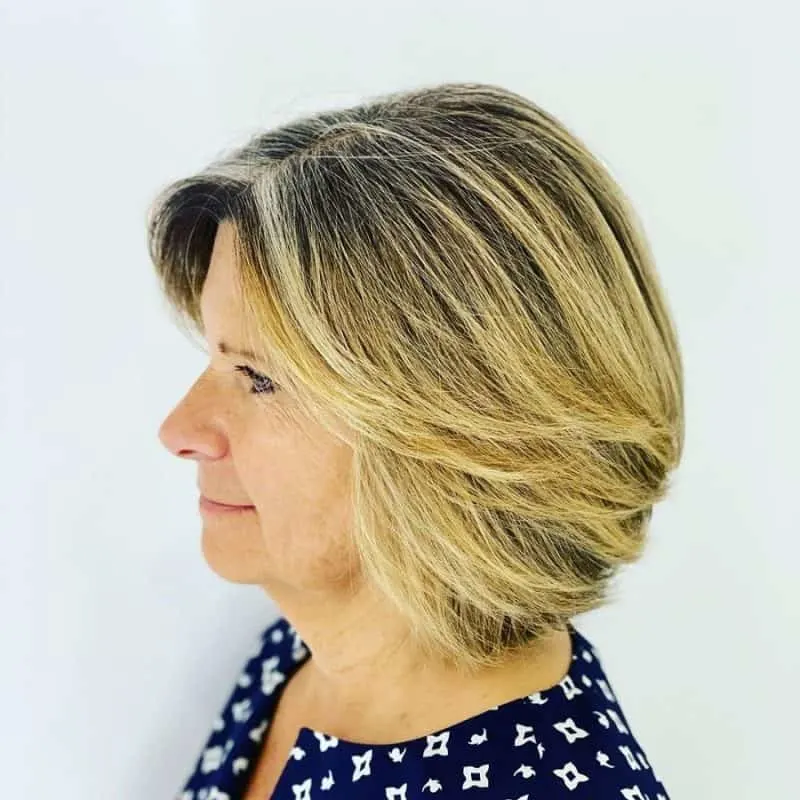 It can be a bit daunting to try a short hairstyle when you have thick hair. Luckily, we have the feathering technique to fix that. Just take a look at how thin and polished this feathered thick lob looks!
30. Blonde Weave Bob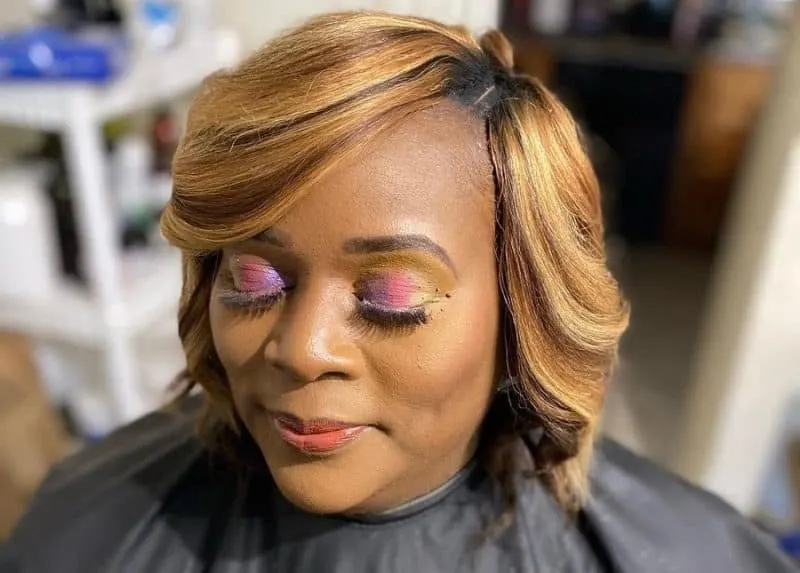 There's no denying the fact that the weave bob is the most eye-catching feathered bob haircut of them all. However, it comes with one issue—there's so much volume involved. Fortunately, this hairstyle is here to your rescue!
31. Feathered Bob on Fine Hair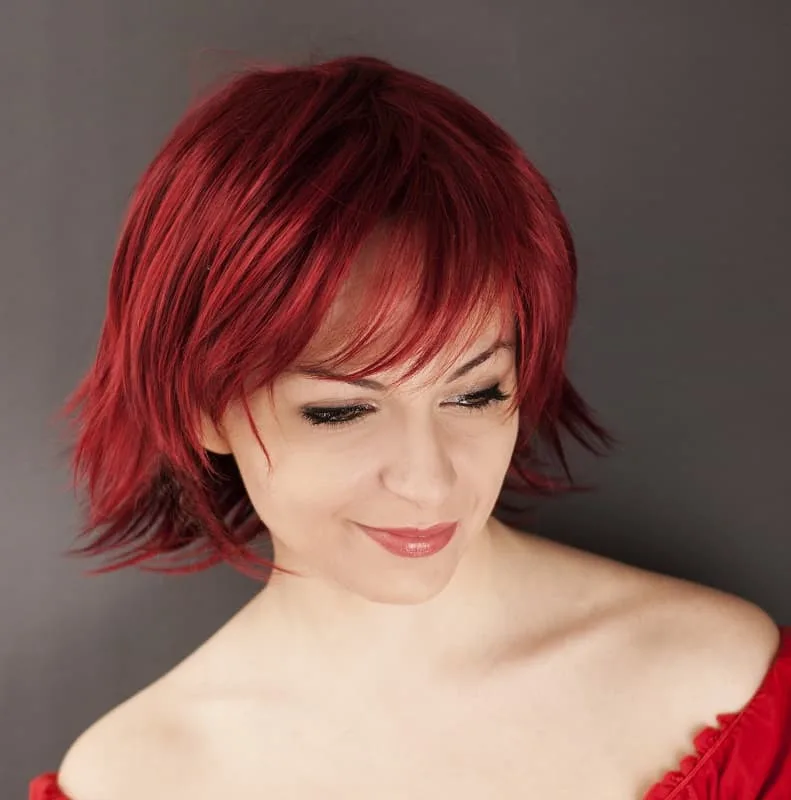 Even thin hair can have beautiful volume- or at least give the appearance of it! A feathered bob for fine hair should focus layers at the bottom of the hair, in front of the ears and on pretty side-swept bangs.
32. Feathered Side Bangs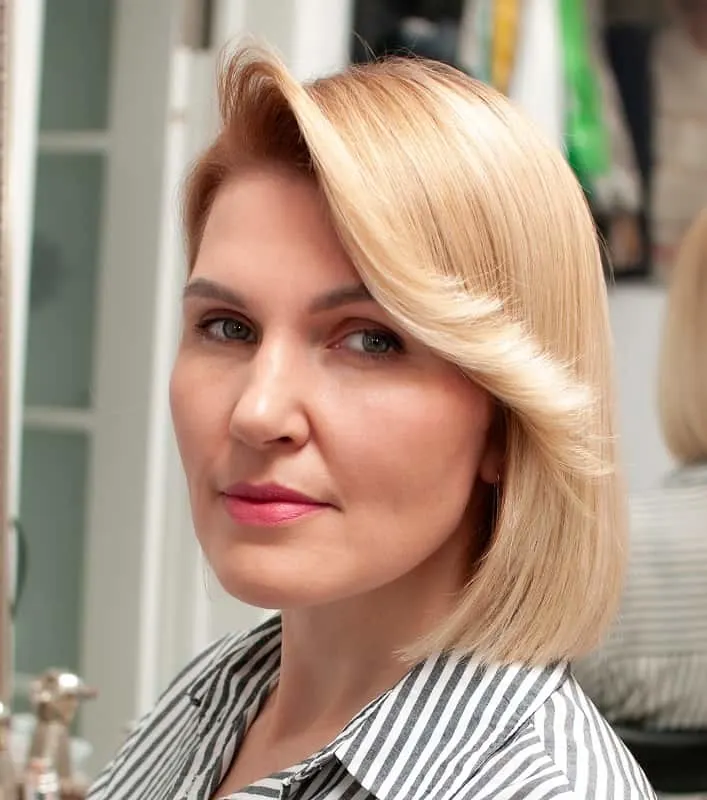 Use the wispy look as a detail rather than as an overall style. This sleek and straight bob hairstyle uses a side part to display gorgeous feathered side bangs that show off those cheekbones.
33. Stacked and Feathered Bob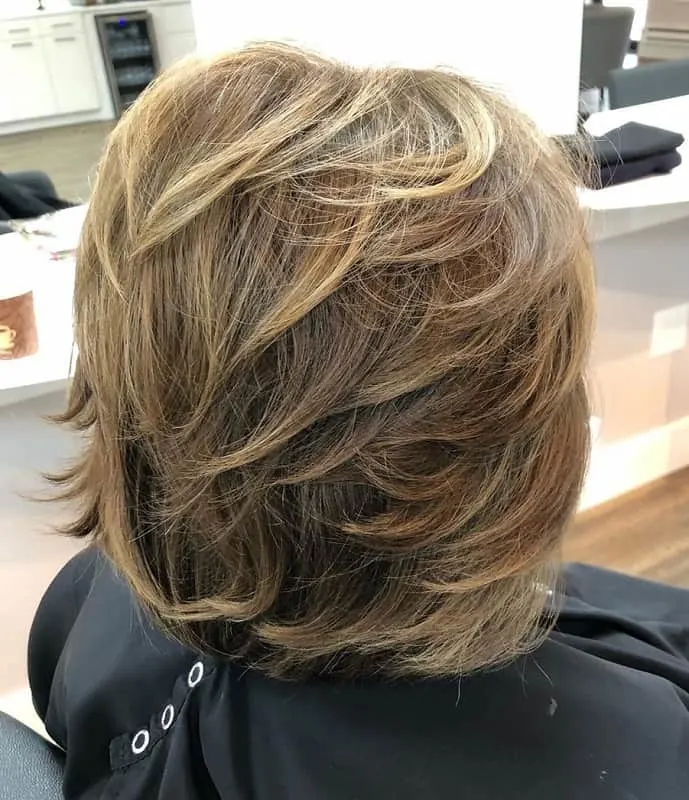 When cut the right way, stacked layers add some serious height to the hair. This look is especially great on older women because of the easy way it can be styled. Focus the direction of the layers to the back of the head to recreate this look.
34. Short and Choppy Bob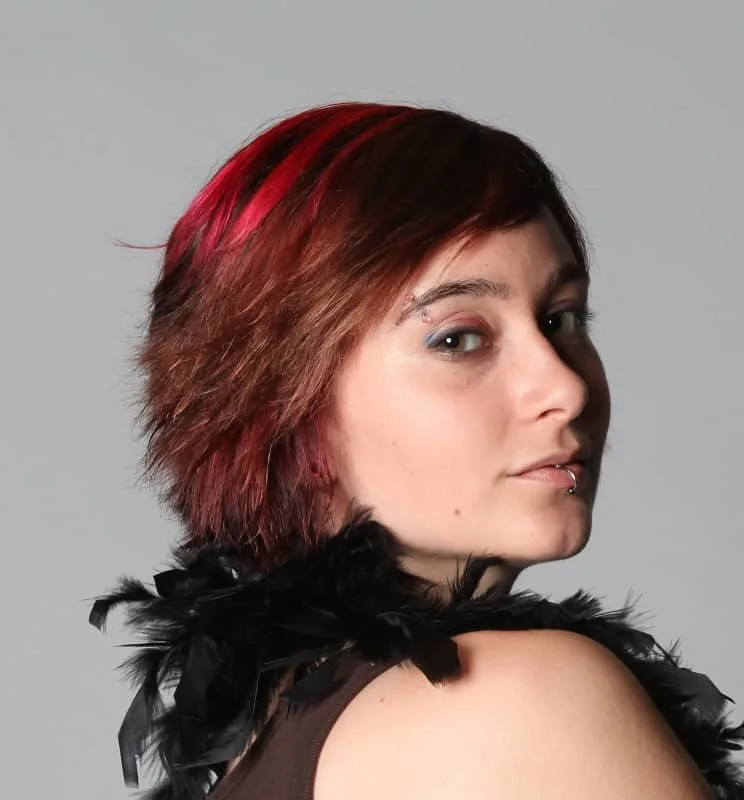 Feathered styles are synonymous with soft and airy layers, but they can be edgy, too. Create a choppy look by cutting hair close to the head in a short bob style. Add side bangs that feed into short layers that surround the face.
35. Funky Curled Under Style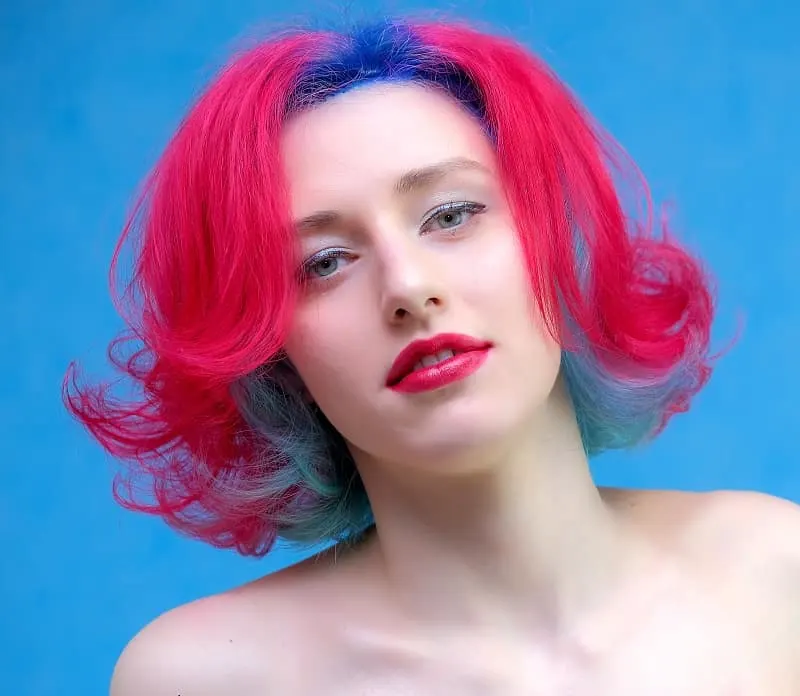 Don't think that you have to dye your hair bright pink to achieve this look. These flipped-out ends are perfect on hair of all colors. Focus some layers on the front of the face to give the illusion of long, sexy bangs.
Frequently Asked Questions
Here are the answers to some of the most frequently asked questions about feathered bobs.
What's the difference between a feathered bob and a layered bob?
A feathered bob employs similar haircutting techniques as a layered bob and incorporates layers into the style. Unlike a layered bob, a feathered bob emphasizes creating texture and styling the ends of the hair into a light, feathered look.
Is a feathering technique good for thin hair?
Yes, feathering is a fantastic way to add more volume to thin hair. The feathering technique creates texture and depth, both of which enhance volume.

Unlike layers, which can require cutting off a lot of hair, feathering mostly focuses on the ends of your hair. This way, you maintain most of your original volume.
Is a feathered bob high maintenance?
Yes, it is relatively low-maintenance. The best way to take care of a feathered bob is to use smoothing products to lock in moisture and prevent frizz. This styling approach will help keep the ends of your feathered layers light and the overall hairstyle shape cohesive.
If you're looking for a way to tame your thick and coarse hair in the most stylish way possible, choosing any of the feathered bob hairstyles on the list is the way to go!
As you can see, there are many different ways to rock a feathered bob so it works for you. Go for a bold style or add wispy layers to the ends of hair or onto a fringe for just a touch of flair. Which look will you choose for your next cut?