Blunt cuts are not the only choice for mid-length hairstyles. V-Shape haircuts give a variety of length to women's hair so that the back is longer than the front. A V cut is a great option for women who want their hair to frame their face at the front, but who still want a lot of lengths. Our list will show off some perfect 'V' shaped haircut ideas for women.
Who Should Try A 'V' Shape Haircut?
Although any woman can choose a v-shaped hairstyle, this cut actually looks better on some types of hair than it looks on other hair types. For example, soft and sleek hair helps to show off the v cut in a better way. Women who have naturally thicker hair may want to use more layering techniques to make the shape of the cut look better too. Women with curls can choose a V shape, but it looks better with big curls than with kinky curls.
Choppy Layered Haircut for Pizzazz Look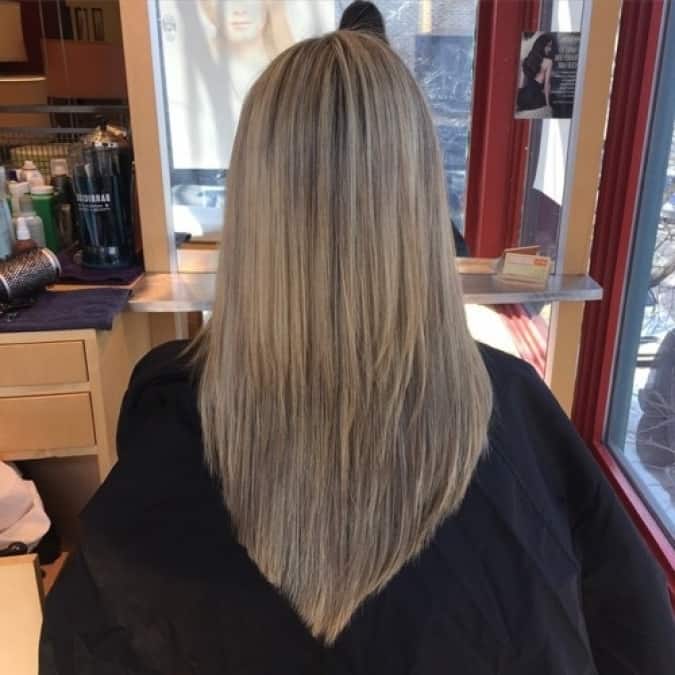 Gorgeous Curly V Cut
Sensational Curl Ideas on Black Hair
Subtle Rounded V Shaped Hairstyle
Layered Cut with Highlights and Lowlights
Hairstyles With Lowlights To Look Like a Star
A 'v' shape hair looks flattering, whether you choose a subtle V shape or an extreme shape. Ask your stylist to help you with this cut.