Many of the best hairstyles for women were born in the 1900s. Each decade had its own hairstyle trends that captured the time – from finger waves and Victory rolls to Edwardian updos, flapper bobs, and so much more.
While you can certainly try a 1900s hairstyle and keep it styled as originally intended, modern day touches can make your unique look.
When perusing the vintage looks below, consider an under color, a hidden fade, or 21st-century braids to mix eras.
If you're ready to time-travel to the hundred-year-old hairstyle trends, we've got 15 amazing looks that will quickly convince you to try a 1900s hairstyle.
Oldies But Goodies: Hairstyles From The 1900s
Hundreds of years may have gone by, but some beautiful vintage hairstyles stuck around after the 1900s. Here are our favorite 1900s hairstyles!
1. Short Flipped Hair
When ladies with short flipped hair got dressed up, they always knew to resort to parting their hair off center, smoothing it all down for sleekness, then making flipped ends that pushed curls or waves to the front.
2. Finger Waves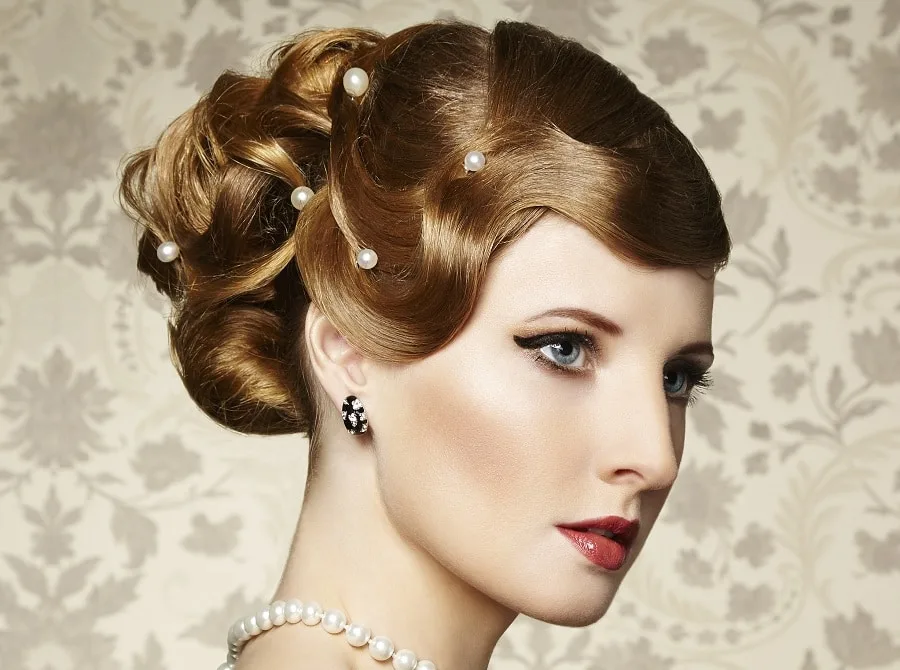 This elegant 1900s hairstyle features smooth finger waves in an elegant updo. Hair is gathered in the back in a thick twisted chignon and accessorized with pearled hair clips strategically placed.
3. Classic Edwardian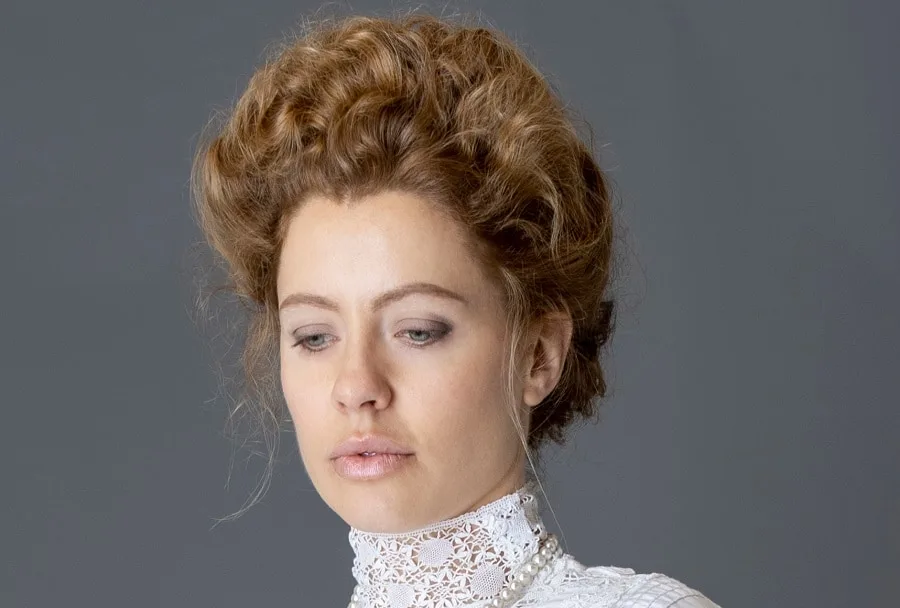 To create a fuller look, the Edwardian hairstyle was a go-to. It's essentially a half ponytail teased and pinned in place to create a 'crown,' after which the front half of the hair is styled the same way but separately to create even more height.
4. The Flapper
The infamous flapper look was born of 1900s hairstyles and it's still commonly worn today. This updated version features a straightened bluntly cut chin-length bob with lots of teasing for texture and volume. The bangs are jaggedly cut and worn straight.
5. Partial Curly Updo
Having long curly hair in the 1900s meant you could create dramatic looks. This one involves gathering the top half of the hair into a loose pile and securing with a bow, letting a few tightly coiled curls fall loose to drape over the neck.
6. Platinum Flipped Bangs
We have no doubt that this 1900s hairstyle was inspired by the infamous Marilyn Monroe, who wore her beautiful blonde hair in smooth, tight tousled curls. The flipped bangs seen above are an updated touch that perfectly complements a heart-shaped face.
7. 1900s Hairstyle With A Hat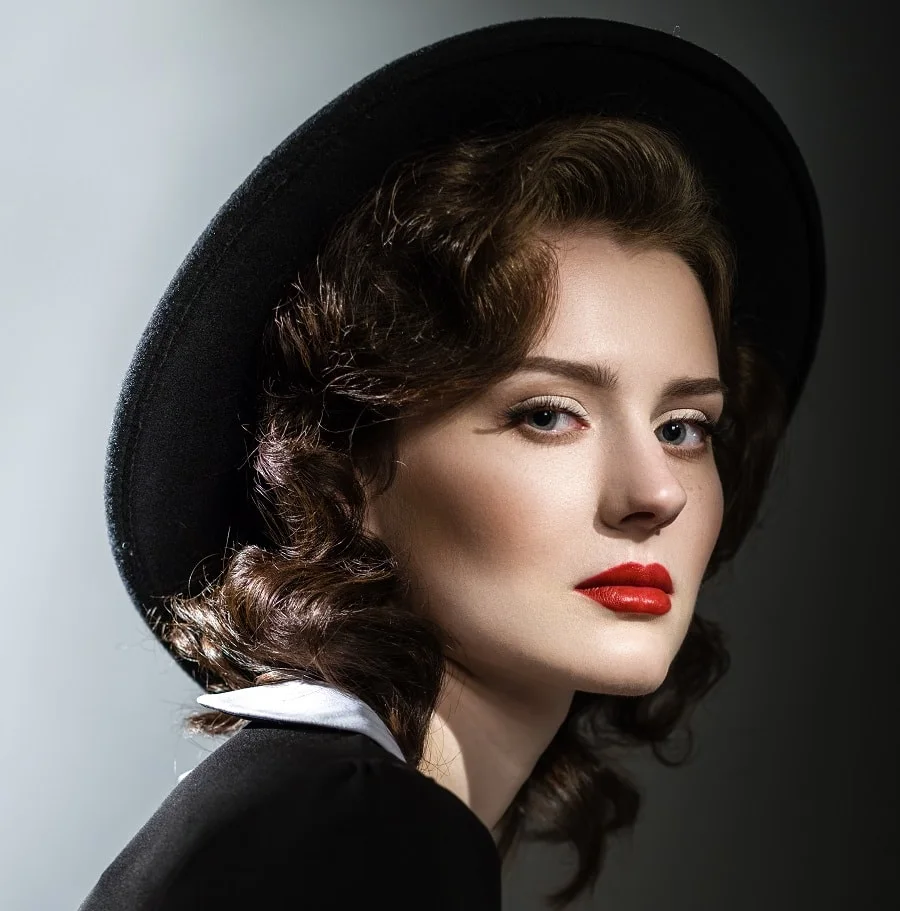 Normally having 'hat hair' is a bad thing, but in this case, we're referring to the retro touch a wide-brimmed black hat gives medium-length brunette waves. Part hair off center, add a red lip, and your 1900s hairdo is a trendsetter.
8. Ginger Half Updo
Red-haired women will love showing their brilliant color off in this heavily teased partial updo. Gather the top 3/4 of your hair right at the top of your head and secure loosely to get the volume.
Wear the bottom half in spiraled curls or soft waves. For accessories, use a thin pearled chain or jeweled clips.
9. Long and Wavy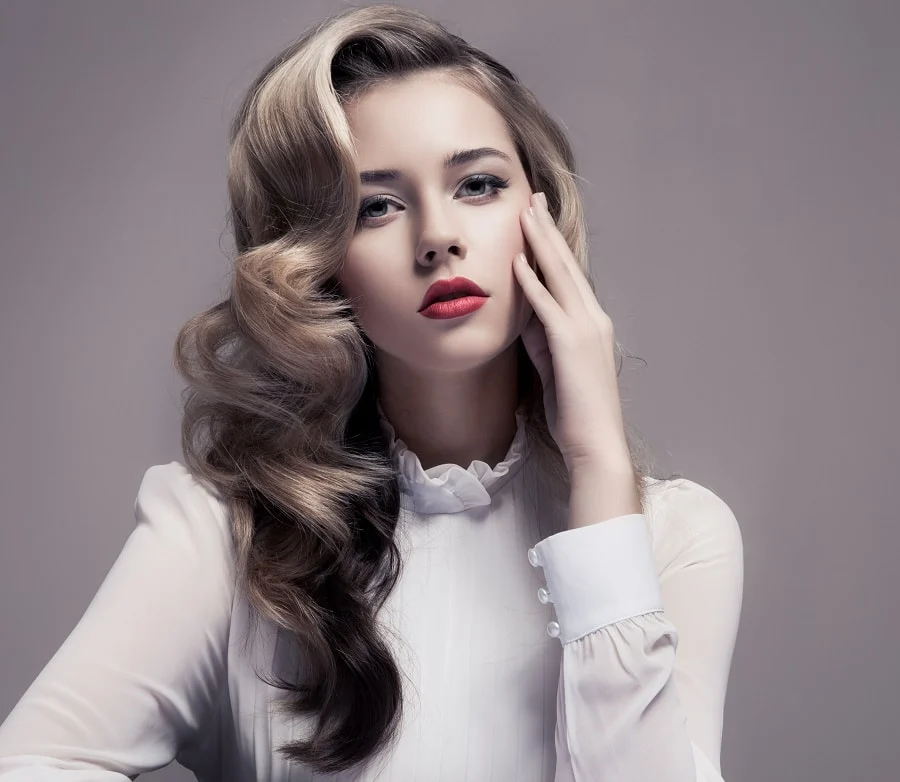 If you have long hair, accentuate its length by styling it with loose, lifted soft waves. Seen above are perfectly-swooped tresses parted off-center. An undercolor of black or dark brown is a great idea to give a 1900s hairstyle an edgy touch.
10. Edwardian with Highlights
The light blonde tendrils are a modern update for a gorgeous Edwardian hairstyle.
This one is styled by sectioning hair into many small sections, then teasing and curling each piece before pinning them all back separately in an overlap.
11. Victorian Braid Updo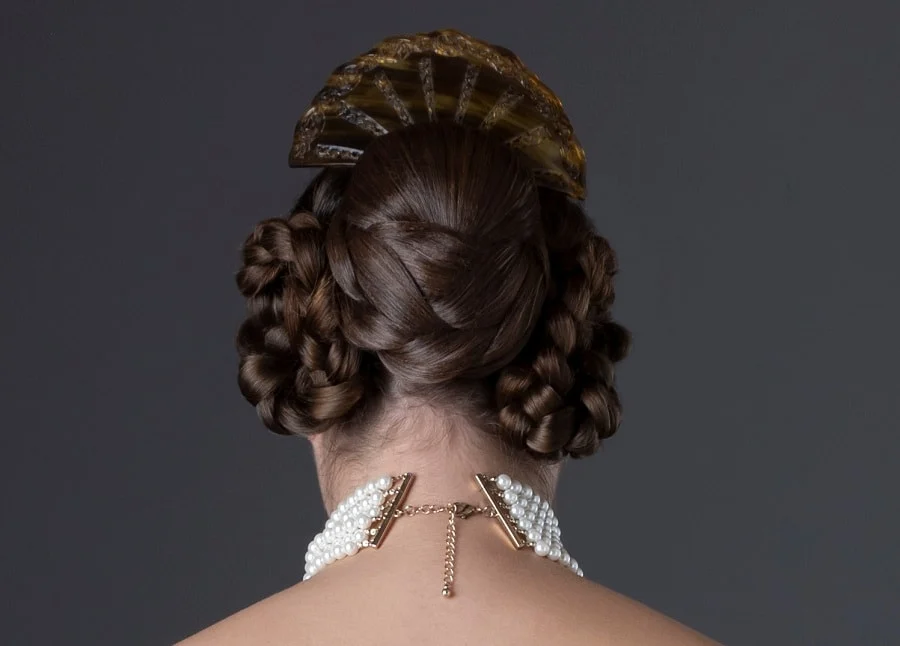 Braids were commonly seen in women's Victorian updos. This intricate beauty features a centered bun framed by two thick braids that intertwine and secure in the back and at the side.
12. Victory Roll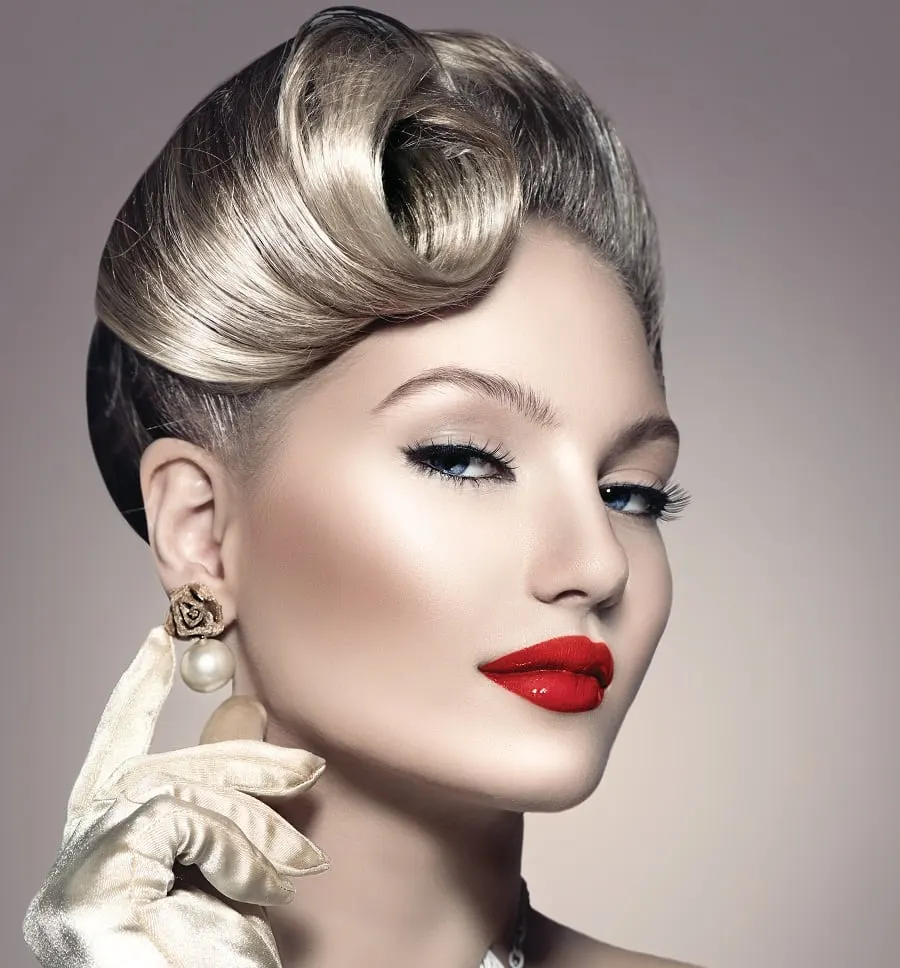 The vintage Victory roll made its appearance in the 1940s. Women typically wore several at once in their hair, but this look features one sleek roll at the side as a complement to a sleek updo.
13. Teased Hair with Headband
To get this retro 60s hairstyle, straighten long hair, then come back away from the face. Spritz in hairspray to get a bump of volume, then slide in a headband. The thin white one seen here is a classic addition to a checkered black and white dress.
14. Glam Victorian
The Victorian era was known for its glam hairdos. Women with thick hair would shape large waves and secure them mostly to one side. The large swoops head away from the face and look even more plump when teased with hairspray first.
15. Vintage Victorian
Mix vintage with classic Victorian by opting for a luscious updo styled with small Victory rolls from the 1900s.
If your hair goals are dramatic with tons of volume, this wavy beauty with loose tendrils at the ears is a must. You can even consider adding caramel or light blonde highlights to put your own touch on the style.
There's no denying women in the 1900s had style when it came to their manes. Edwardian hairstyles, big hats, finger waves, and Victorian partial updos – all were special enough to still be remembered today.
As long as you include the main component of your favorite 1900s hairstyle, you can add your own updates to create an entirely new and unique look reminiscent of this iconic time.
Luckily, you don't have to choose just one to try. Experiment with them all to find your favorite, and be sure to take photos!