The bob hairstyle meets Goldilock's standards- it's not too long and not too short. It's just right! This is the very reason why it's a suitable match for the oval face, which is the most versatile face shape of all.
If you're looking for the perfect bob hairstyle, we've compiled some of the best bob haircuts for women with oval faces that you can choose from.
What to Keep in Mind When Choosing A Bob Cut for Your Oval Face?
Since you already have the perfect face shape, any bob hairstyle will suit you. But to make sure that you'll be able to find the best hairstyle for your oval face, here are some of the things you need to consider:
Hair Texture
Your hair texture will determine the final look of your haircut, so it's important that you consider this when choosing your hairstyle. As a rule of thumb, shorter bobs are suitable for fine hair while longer bobs look better on thicker hair.
Maintenance Level
While bobs may look fuss-free and simple, maintaining a bob hairstyle is a different ballgame because it requires regular trimming sessions. If you have a bob hairstyle with lots of angles and layers, it's ideal that you go for a trim every 6 weeks.
Amount of Styling Needed
To be honest, not all bob hairstyles are created equal. Each hairstyle would require different amounts of styling. For example, bobs with lots of layers (i.e. stacked, asymmetrical, and the like) would need more products to tame frizz and flyaways.
What Are The Best Bob Haircuts for Oval Faces?
Are you ready to meet the bob hairstyle of your dreams that suit your oval face? If so, check out our photo guide below:
1. Side Bangs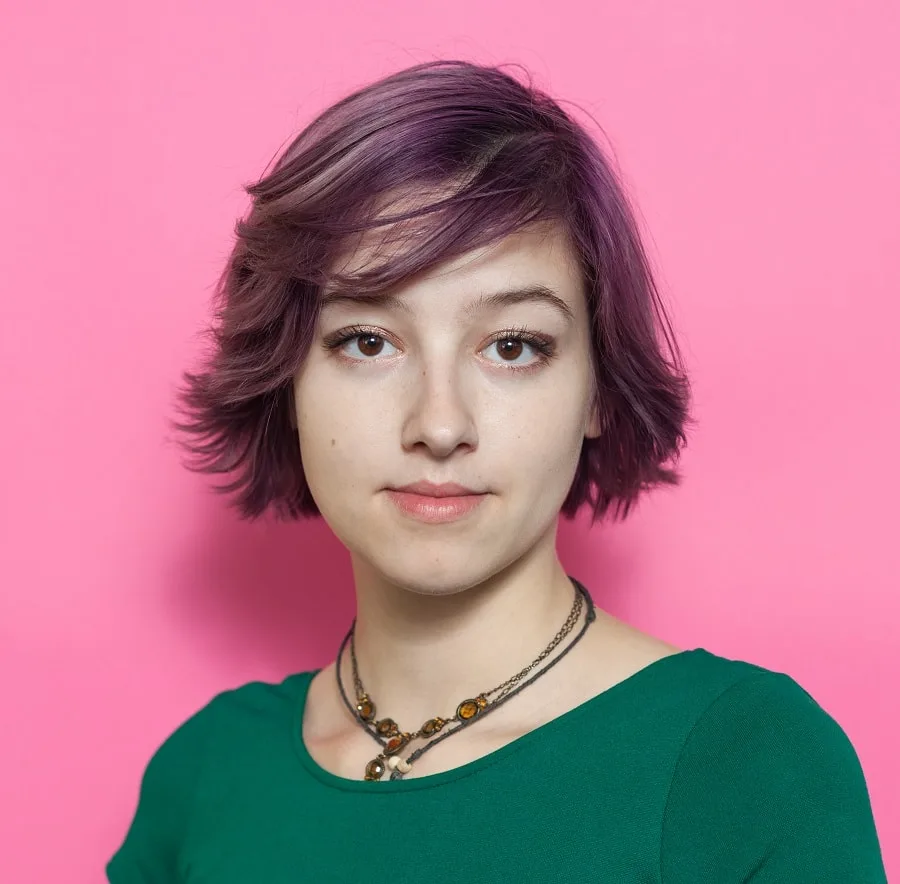 Do you have a big forehead and you're a bit conscious about it? Side bangs are a stylish way to conceal it. Long side bangs is just what you need to complete a layered bob like this one.
2. Side Part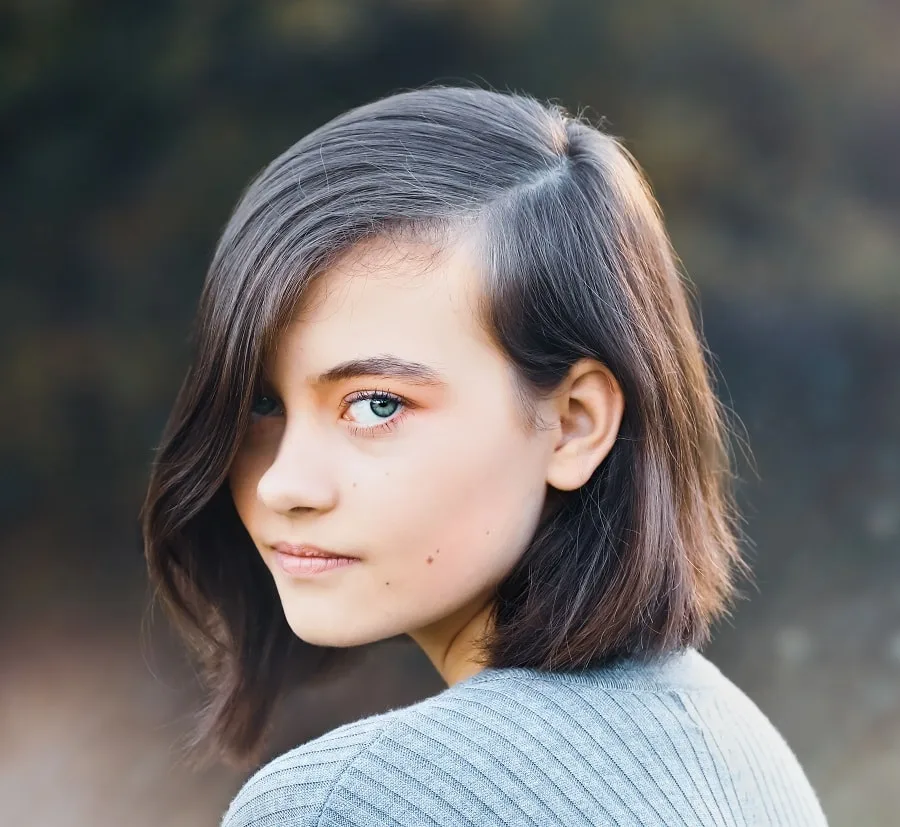 If you want to look effortlessly chic and sexy, the only thing you need to do is change your parting. For those who have a strong jawline or prominent bone structure, go for a side part as it can help soften your features.
3. Neon
We've always talked about individual expression but it's Gen Z that shows us how it's done. If you want to take a page from their generation's book, we suggest going for fun and vibrant hair colors like this neon green shade.
Dye your hair with this eye-catching color and your bob hairstyle will surely stand out.
4. Blunt Bob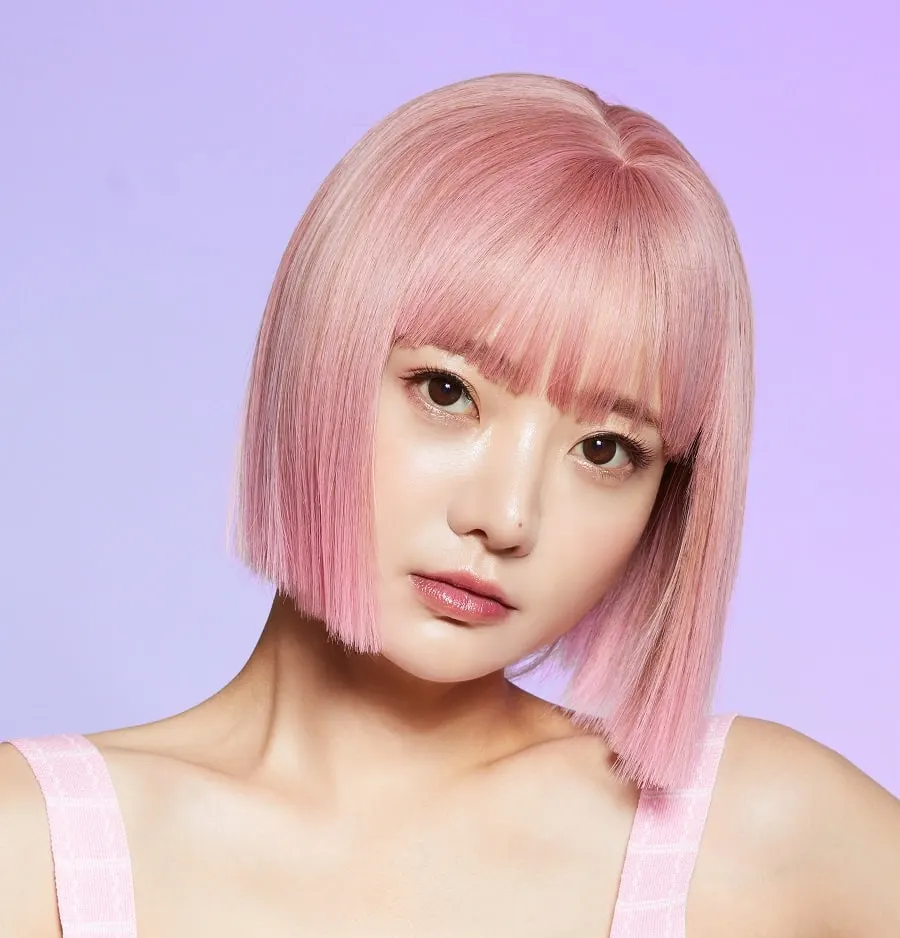 With its straight edges and amazing angles, the blunt bob is most probably one of the edgiest and trendiest bob haircuts for oval face. If you want to make it extra stylish, we highly suggest matching it with blunt bangs and a lovely hair color like this pastel pink shade.
5. Ponytail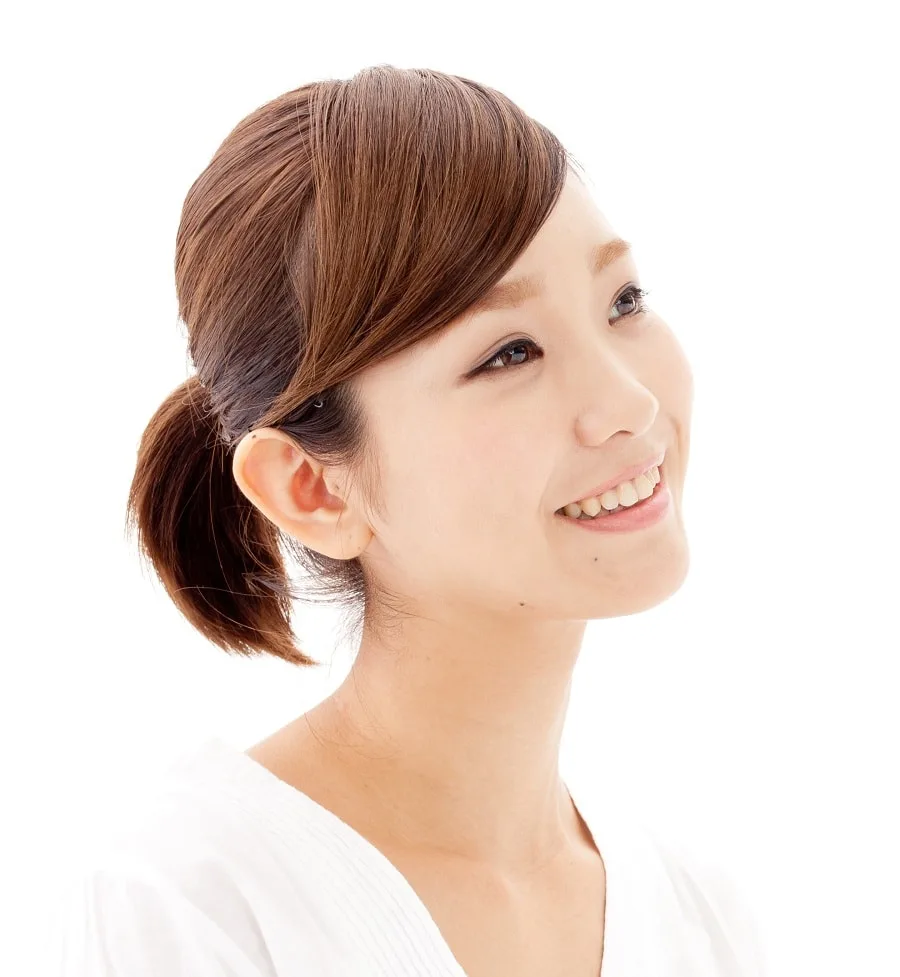 As we've mentioned, the bob haircut is not too long or too short– it's just right! That's why it can be versatile enough to be worn down or pulled into a gorgeous ponytail. Just a heads up though you'll need a few hair pins and lots of hair mousse or spray to keep it neat and tidy.
6. Transitional Gray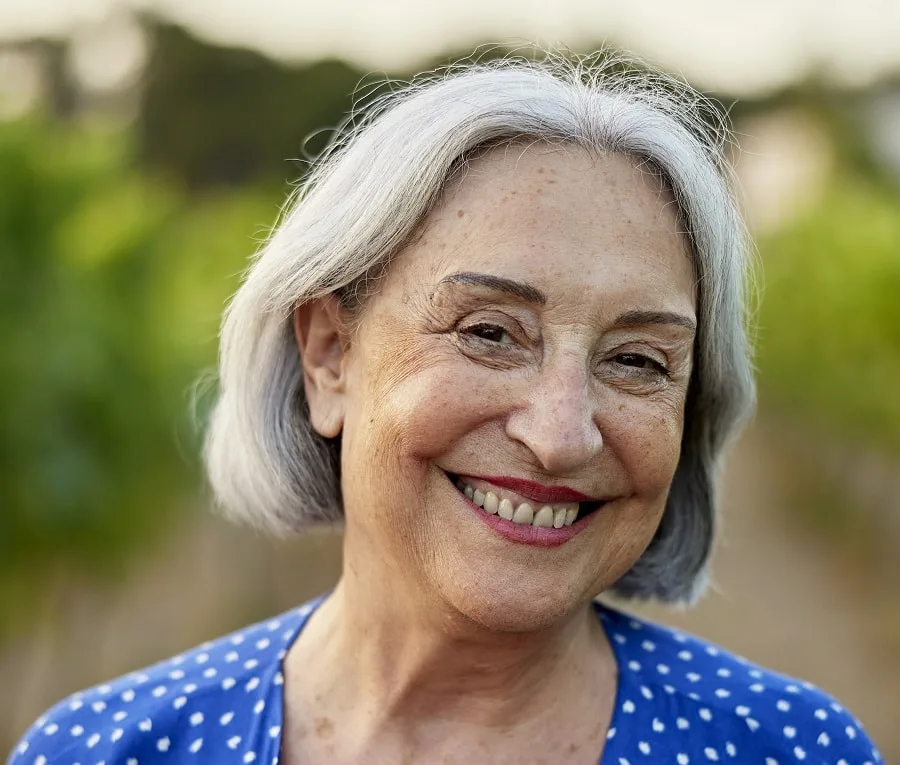 For a woman over 50 with an oval face, you shouldn't hesitate to go for a simple bob haircut. This short hairstyle for oval face is the perfect way to manage your transitional grey hair and still look young and carefree at the same time.
7. Angled Curly Bob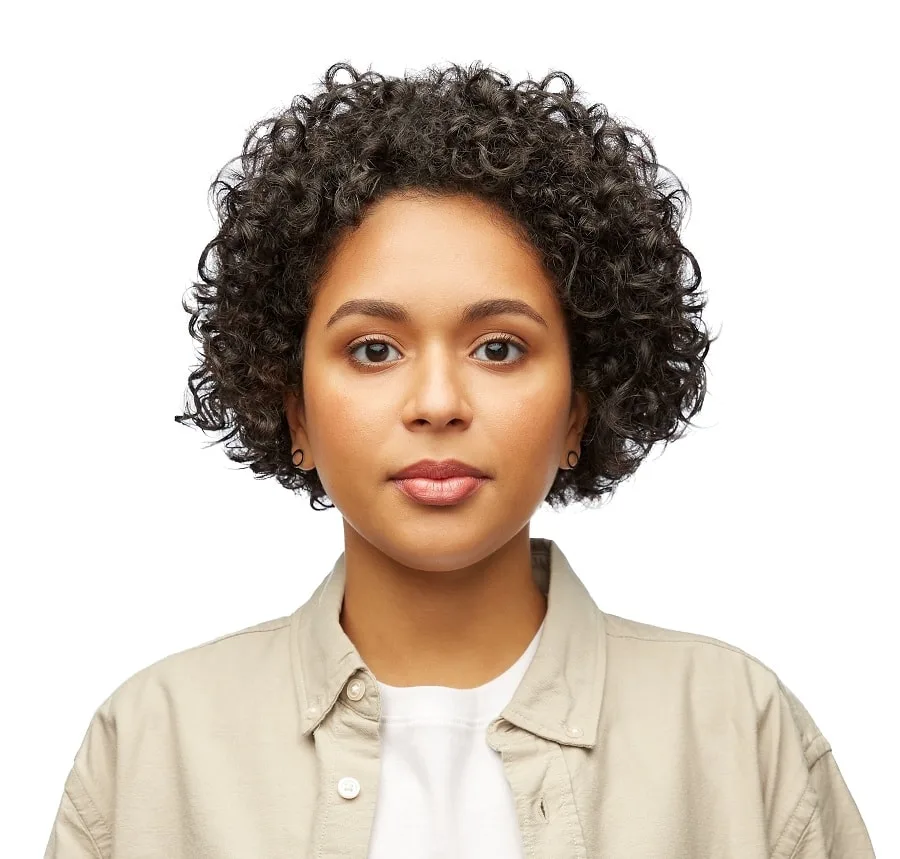 An oval face + naturally curly hair? Girl, you got the best face shape + combo ever! We can make it even better by going for an angled bob done using a razor.
The razor-cutting technique can help remove unwanted weight from your hair to allow your curls to bounce naturally.
8. Layered Bob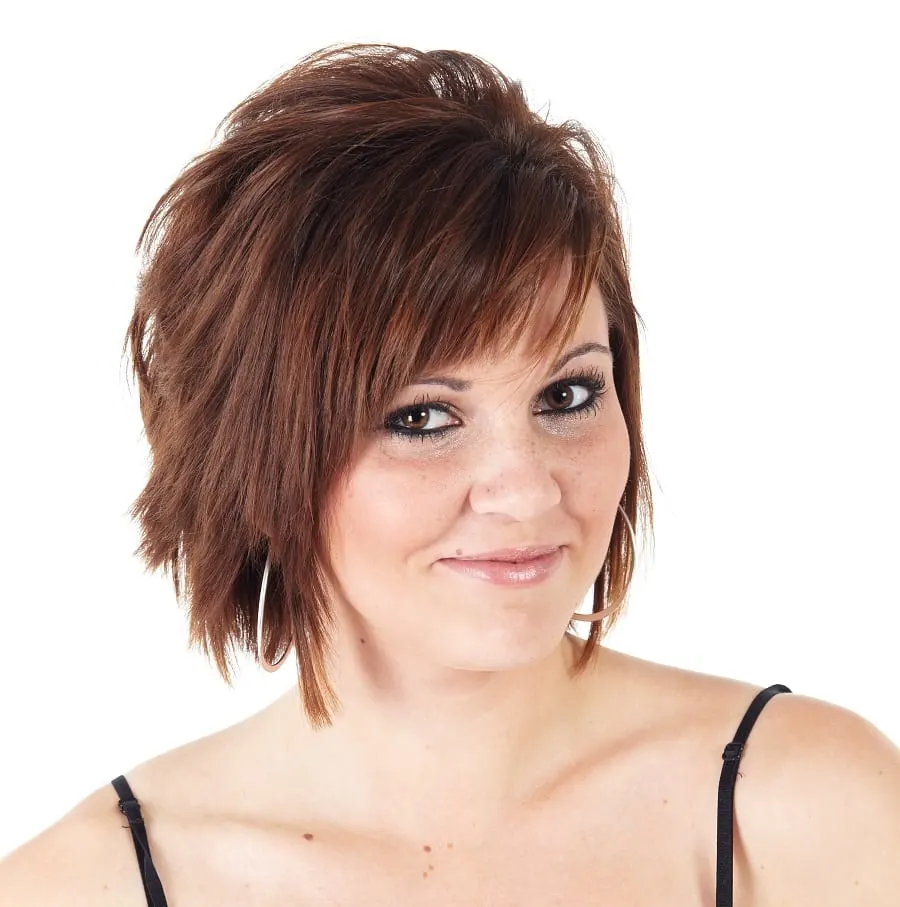 For one of the chicest bobs for an oval face, try the layered bob. It's a type of bob haircut that's cut into different lengths and gives the hair natural movement and thickness, making it perfect for women with fine hair.
9. Asymmetrical Bob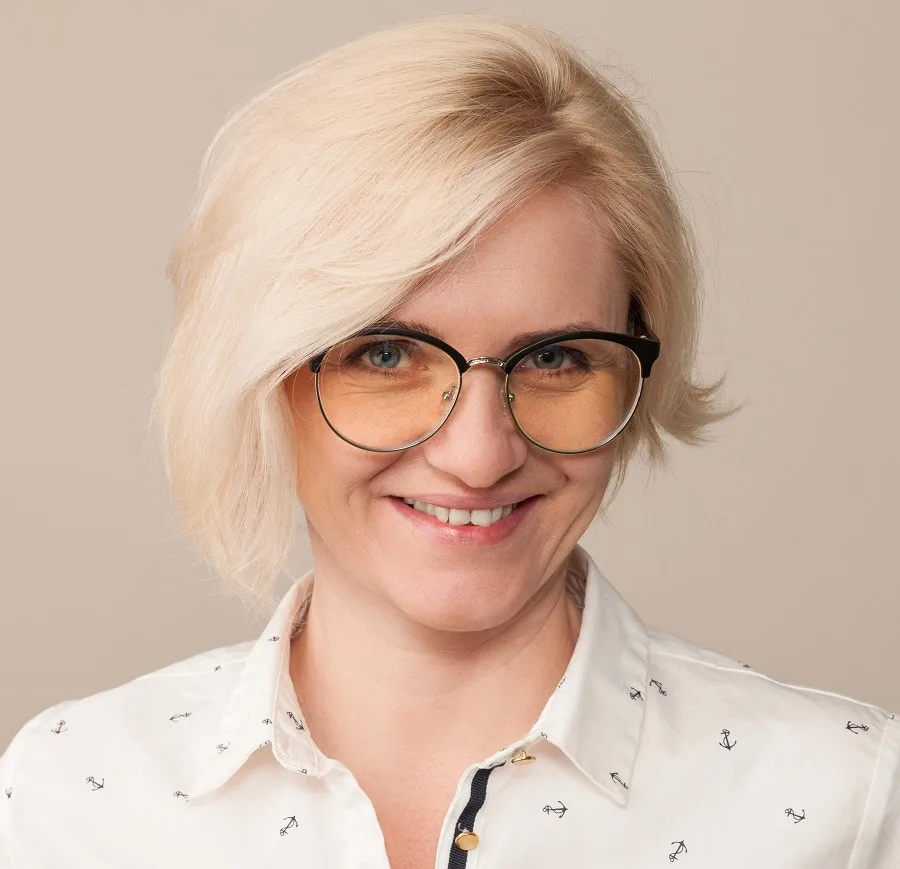 From its name, an asymmetrical bob is a bob haircut for an oval face that has uneven sides (one side is longer than the other). This is the perfect bob for women with glasses as the shorter side gives way for the specs.
10. Asymmetrical Curly Bob
Here's another gorgeous bob haircut for a woman with an oval face and curly hair. The inverted bob is shorter at the back and slightly longer in front. As a result, you get the face-framing benefits but with less maintenance.
11. One-sided Bob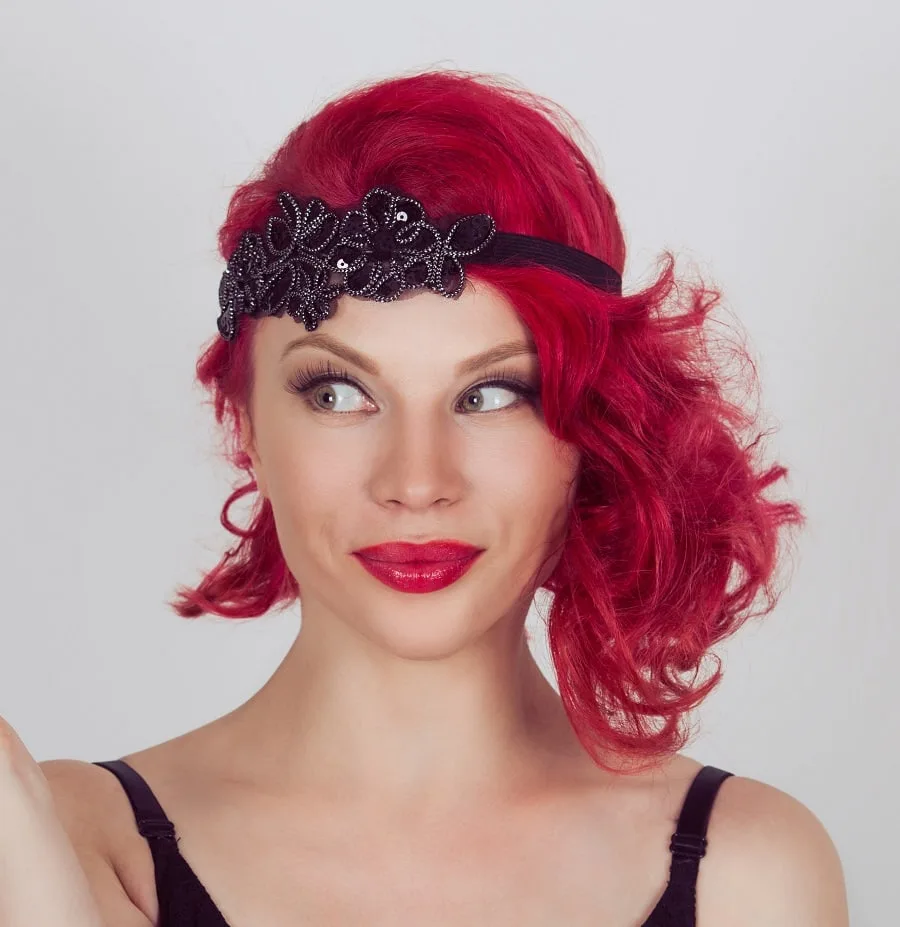 Bring back the glam of the 60's with this beautifully curly one-sided bob. Since you already have the perfect face shape, you have every right to wear a unique bob hairstyle like this one. Make it look even more glamorous by dyeing it in a fabulous red shade.
12. Reddish Brown Short Bob
You can keep your bob short, simple, and sweet, and it will still look as stylish as ever. The secret? Dye it with a classic shade of reddish brown which looks magnificent on women with fair skin tone.
13. Baby Bangs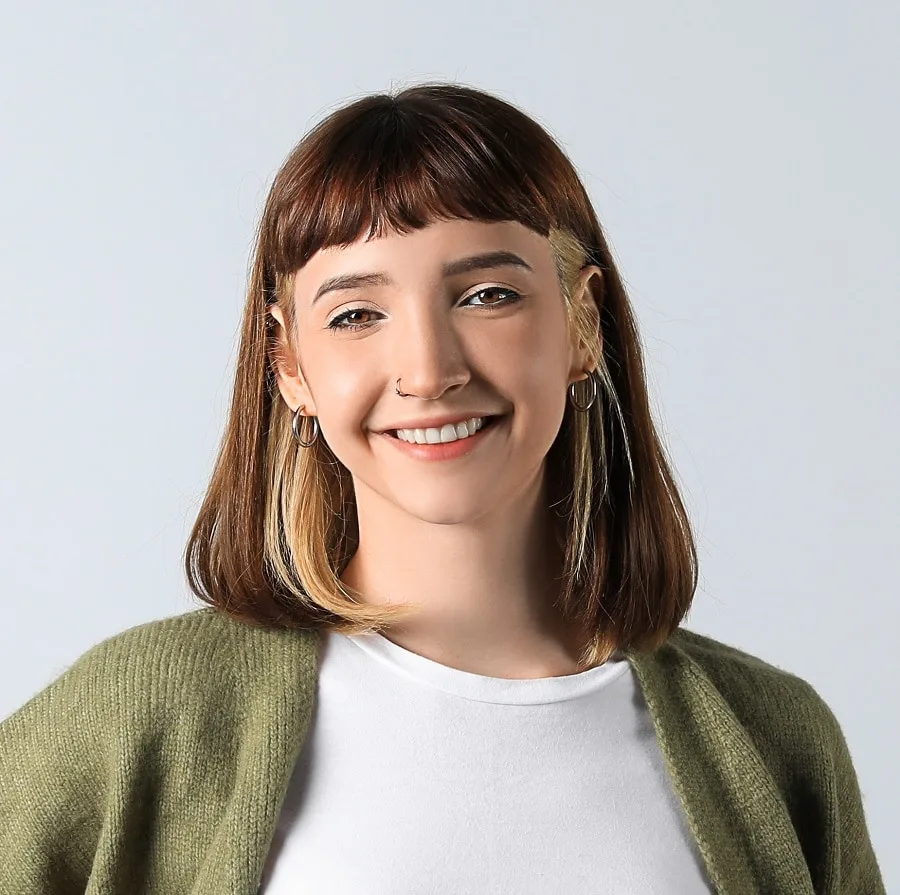 Women with oval faces are some of the few people who can pull off baby bangs. Since these bangs are thick and structured, it helps elongates the face and make your bone structure pop out.
Since the baby bangs are already eye-catching in themselves, it's best to keep your long bob plain and simple.
14. Short Inverted Bob + Side Bangs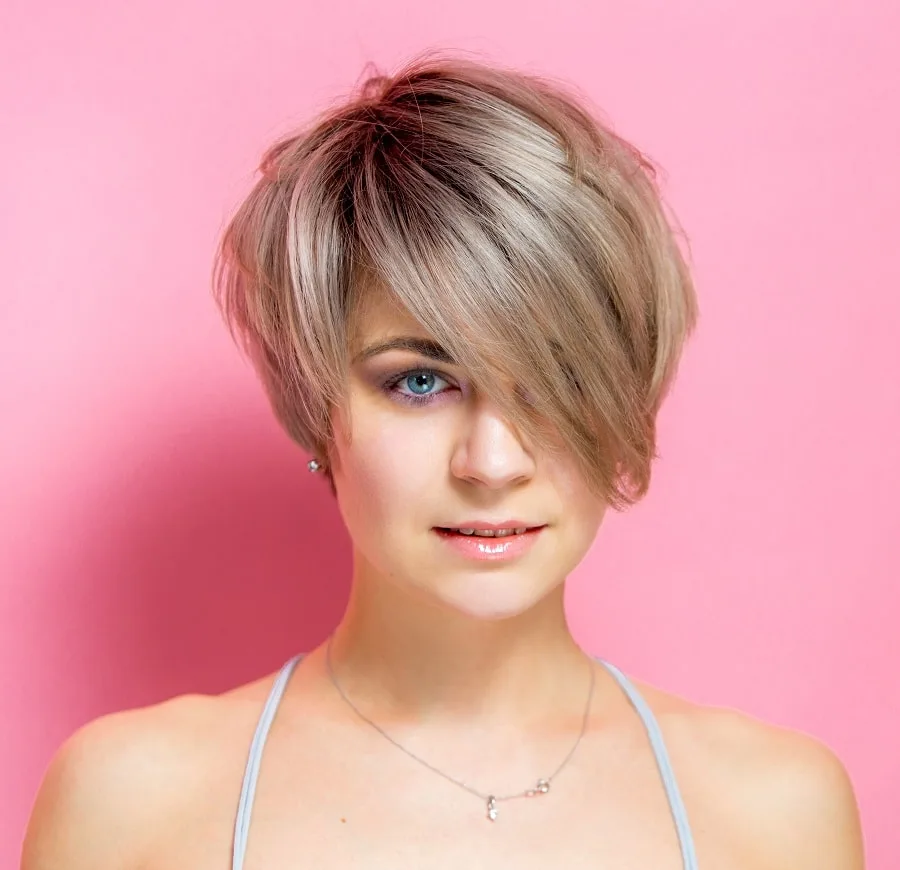 For women who can't decide between a pixie and a bob, this is the next best thing. This short inverted bob has the edginess of a pixie cut and the length of a short bob. Add in a long side-swept bang that will perfectly frame your hair and make your features look softer.
15. Blunt Bangs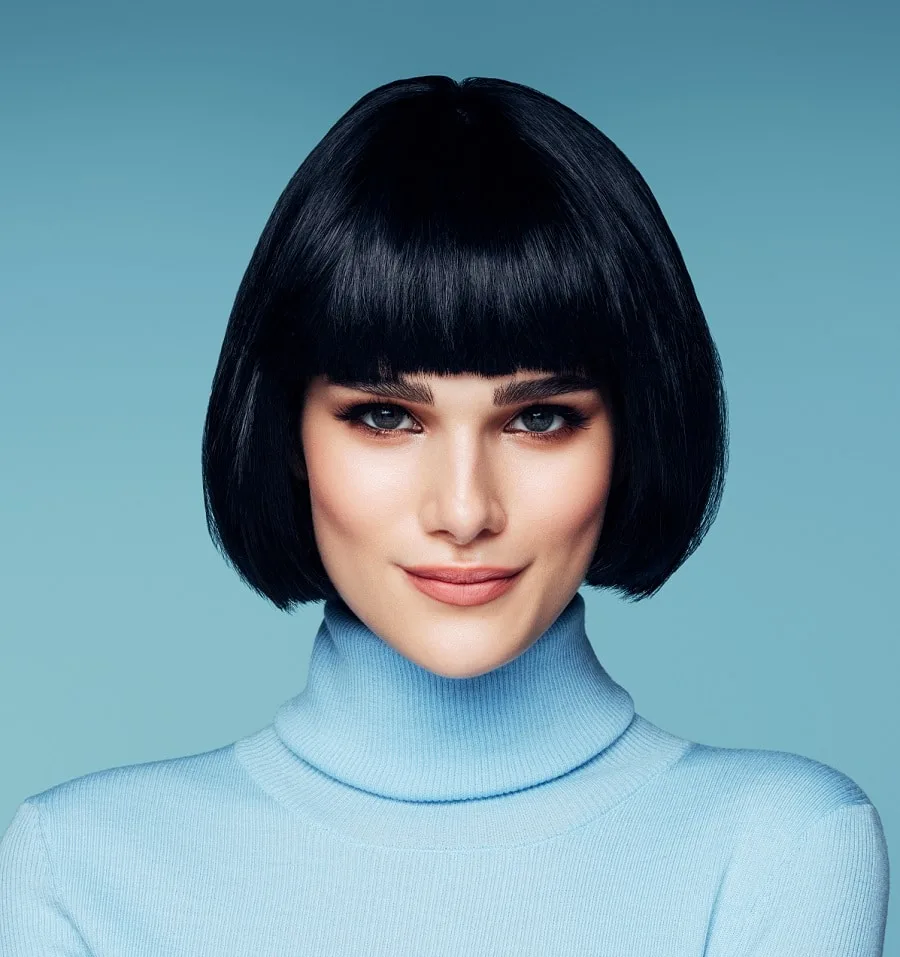 Bangs are your best friends when you have a large forehead, and blunt bangs are a chic option! These fashion-forward bangs fully cover your forehead and bring the focus to your perfect oval face, mouth, and jawline.
16. Long Bob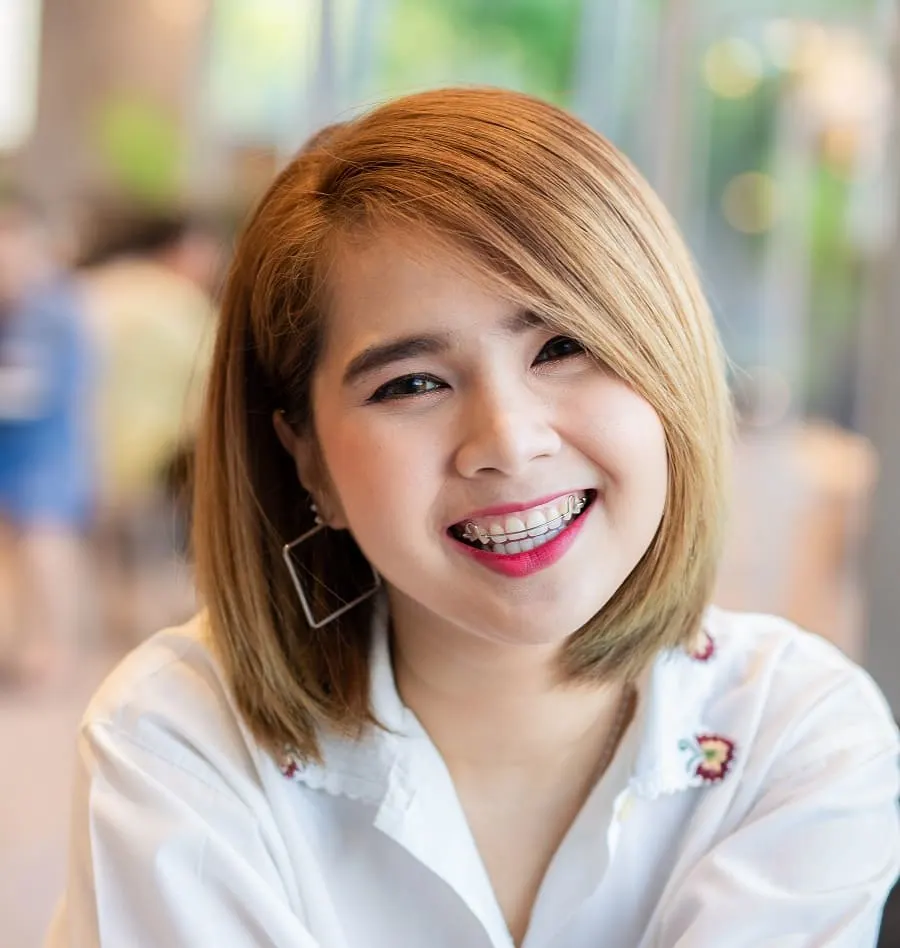 Do you love the charm of a bob haircut but you're a bit intimidated by its length? This long bob (lob) is the perfect solution! With its perfect length, this shoulder-length bob is one of the most universally flattering bob haircuts for oval faces.
17. Pixie Bob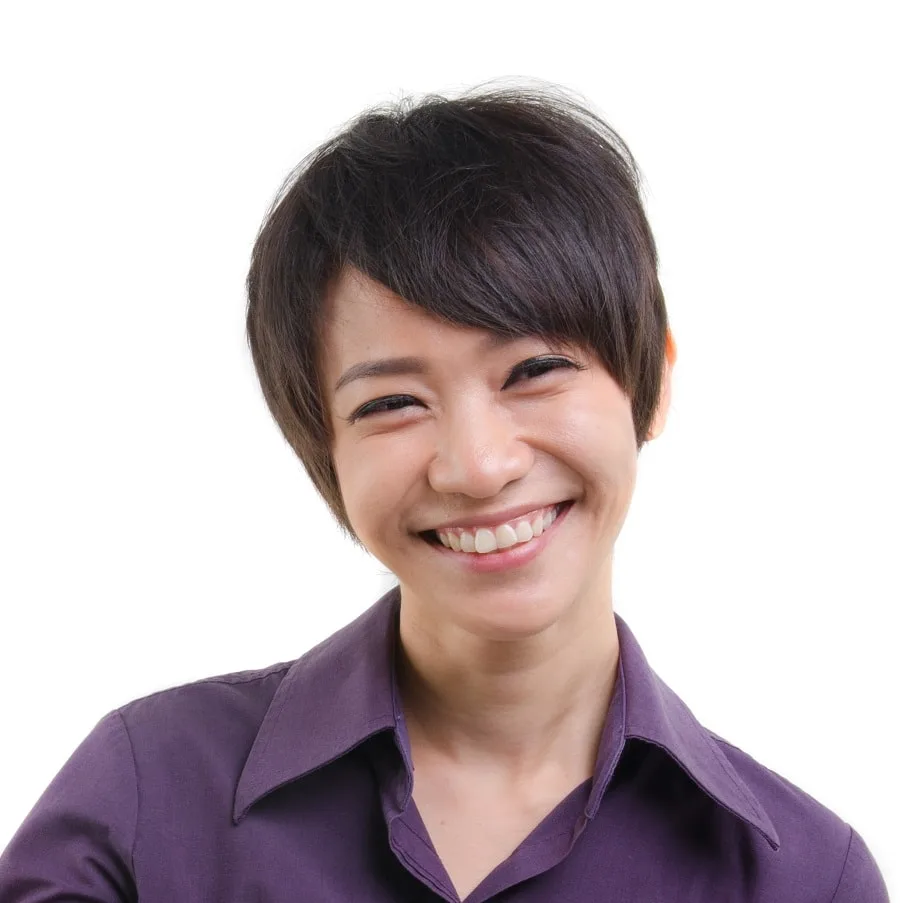 Can't decide between a pixie and a bob? Get the best of both worlds by going for this gorgeous pixie bob (it's between an ear-length and a neck-length). It's shorter at the back and longer at the front so it still has the face-framing features that are perfect for an oval face.
18. Wavy
Wavy hair girls, we've found the perfect bob hairstyle for you! It's no other than the soft blunt line bob. make sure to add a few long layers at the crown to create natural movement and prevent it from looking too flat.
19. Braided Bob
To keep hair away from your face in the most stylish way possible, braid it. Divide your hair in the middle and braid both sides. If you have bangs, leave them be so you can still have something to frame your face with.
20. Balayage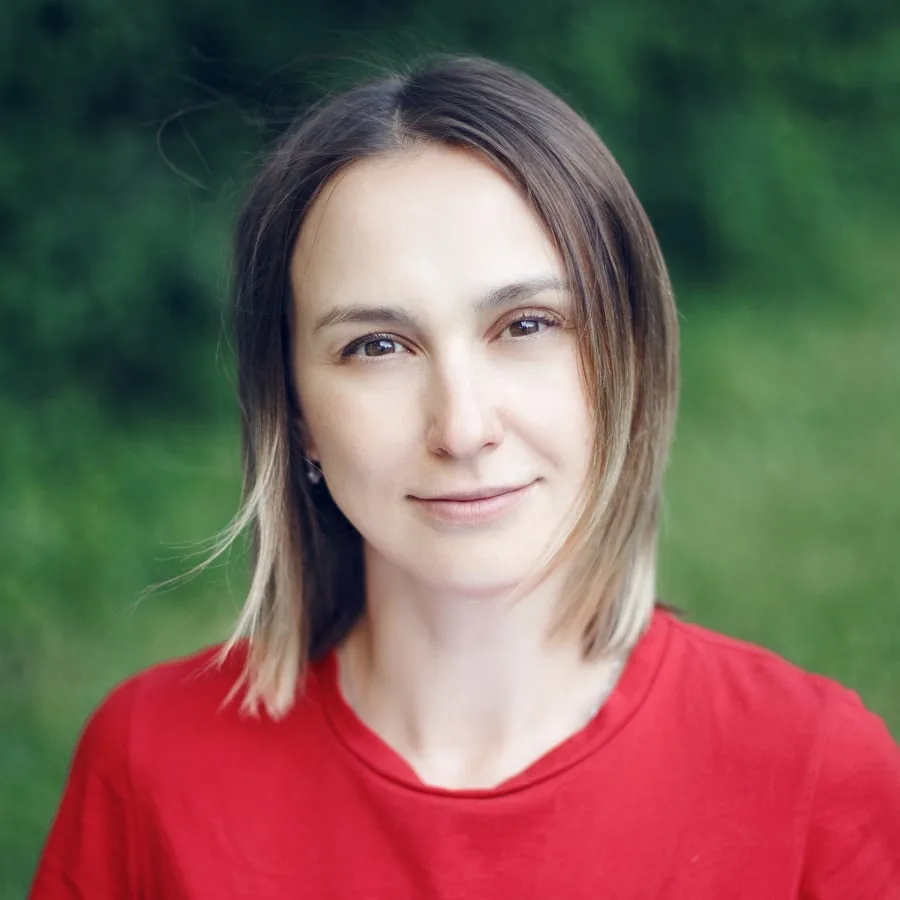 For those who wish to make their oval face look longer and more angular, try balayage. This hand-painted coloring technique is often starts at the ears and goes downward, drawing the eyes to the bottom part of the face and creating the illusion of length in the process.
21. Dyed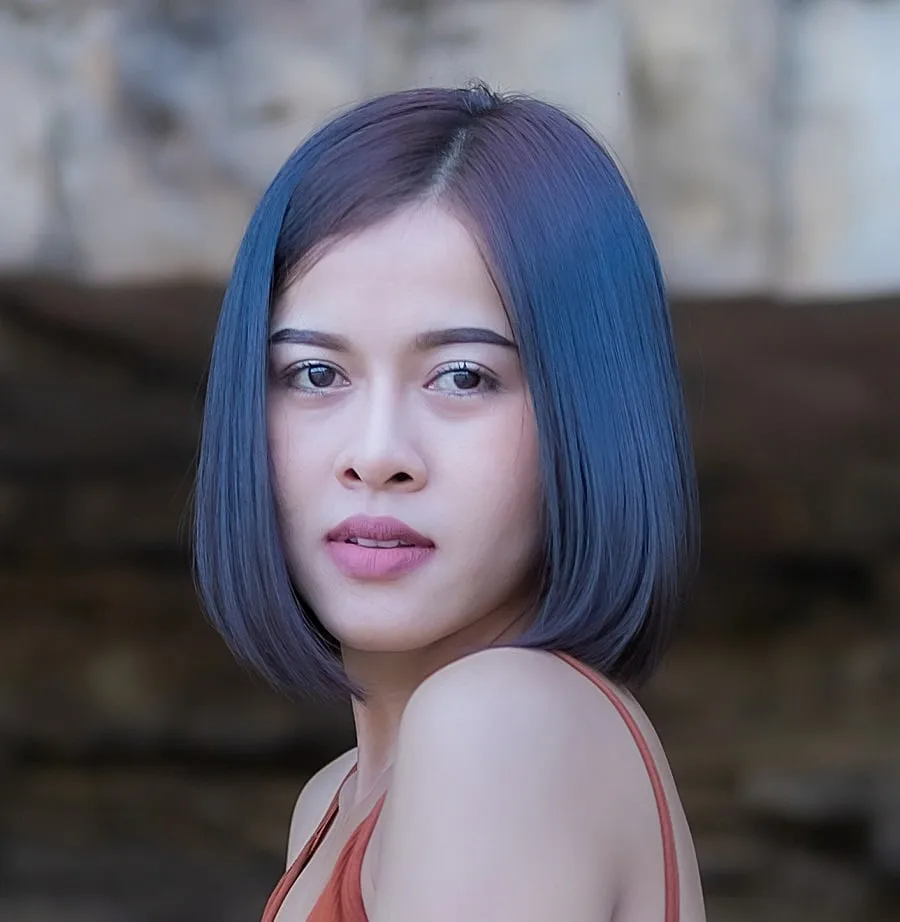 The best way to make a simple bob hairstyle stand out is to dye it in a beautiful shade. Just look at how fabulous and magnificent this brown and black bob with a bluish tint is!
22. Highlights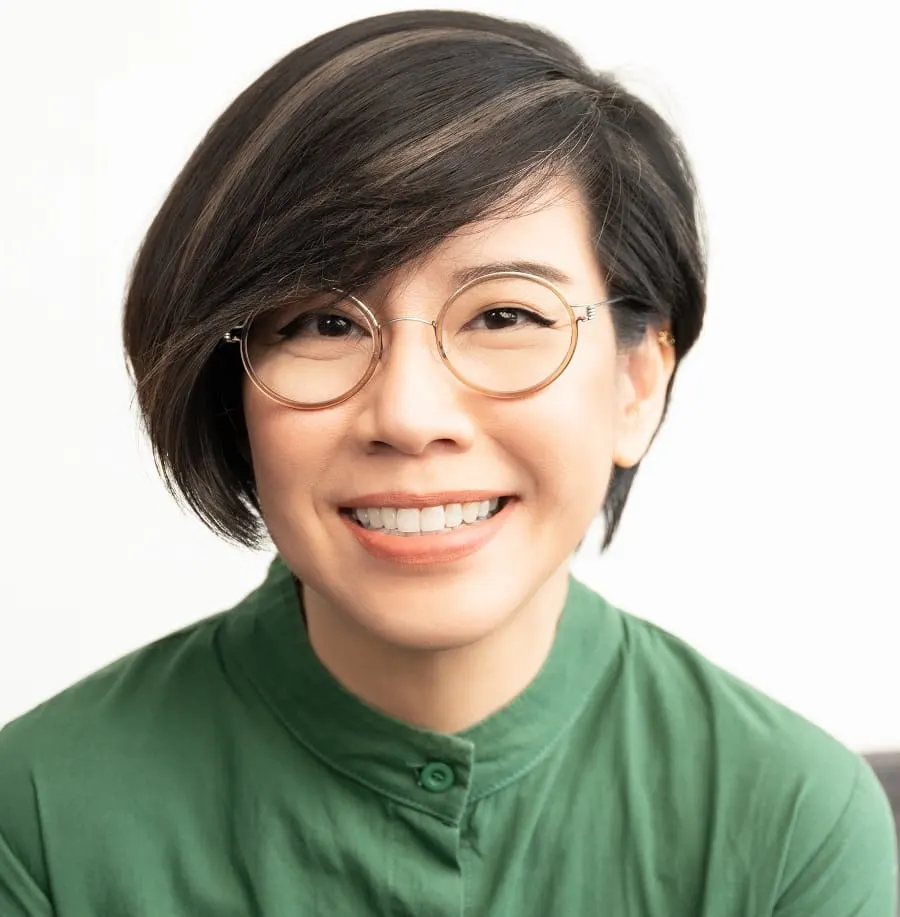 Here is another bob haircut that flatters women with oval faces who wear glasses. This side-parted bob adds depth, volume, and a pop of color to your hair.
23. Micro Bob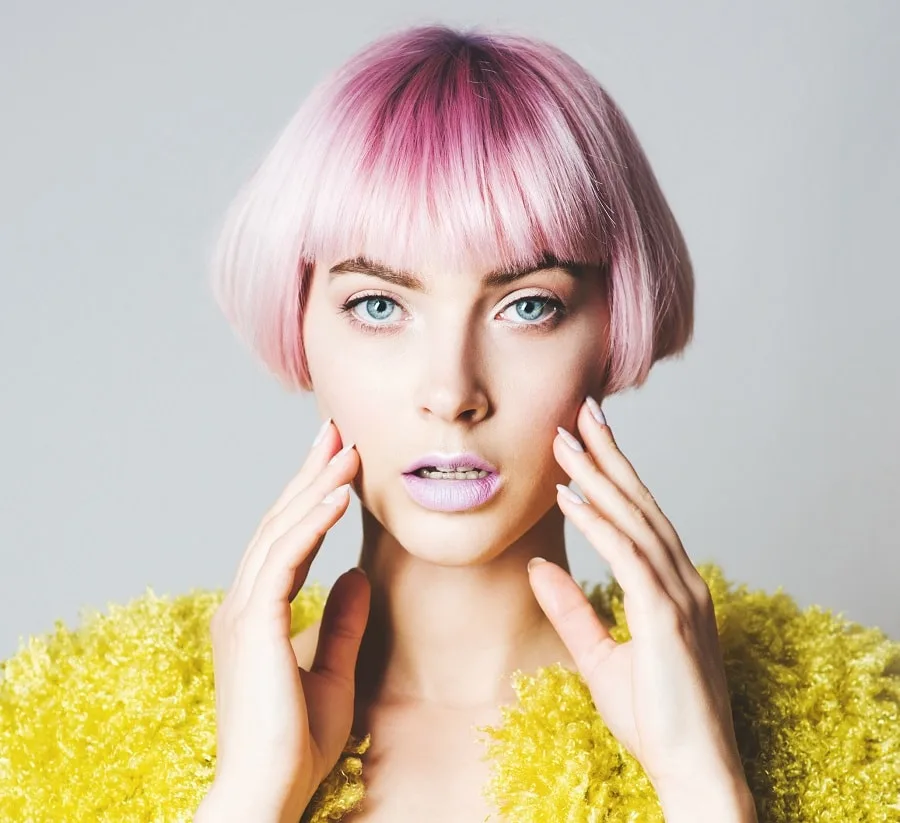 The micro bob is the bob haircut that falls somewhere in between your cheekbone and chin, and it's the hottest winter hairstyle trend that you can try.
This ultra-short bob is extremely chic and sexy, especially when paired with wispy full bangs and a vibrant hair color. If you're considering dyeing your hair, get hair color ideas for oval faces.
Thanks to your perfect shape, you can go for any of these bobs for an oval face! Regardless of which bob hairstyle you choose, we're sure that you can pull it off with your versatile face shape. But don't forget to consider your hair texture, maintenance level, and amount of styling needed to find the best bob for your needs.