Not so long ago, different bob hairstyles started to gain momentum with women. Now, there is a fresh approach which is: layered bob with bangs.
Choosing the perfect hairstyle can be tough but it becomes even more difficult when you have to consider cutting your hair. Read on as we explore everything about layered bob with bangs.
How Long Should You Go for a Layered Bob?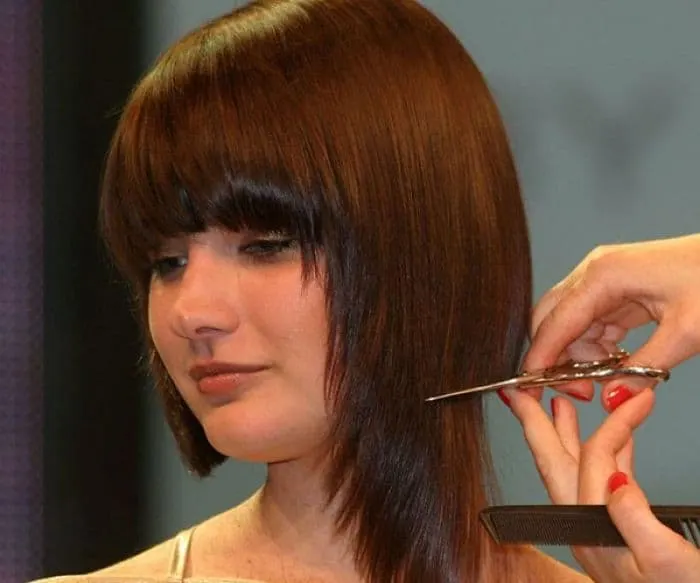 Getting a layered bob starts with the big decision to cut off most of your hair. When you have always had long hair, this can be terrifying.
The good thing about layered bob with bangs is that they retain the best quality of bob hairstyles, which is the tendency to suit anyone. A bob hairstyle is always a good choice because it works with every face shape.
All you have to do is choose a unique style or length. If you are wondering what length is good enough for a layered bob, you must get informed on the types of lengths. The ear length bob is one of the shortest bob lengths as it stops at the ears.
It does a good job of framing your face like other bob lengths but it is for those who are fully ready for the chop.
Other lengths are chin length which ends at your chin giving you an Egyptian queen look, medium length is slightly longer, and then there is the long bob. The long bob is technically called a lob. It is for those who want to try a bob but aren't quite sure.
How to Style Bangs with Layered Bob
Bangs with your styles are similarly popular hairstyles with a wide range of suitability for women. Everyone loves bangs in the same way they love a bob. So, it's only natural we bring both styles together for even more exquisite looks.
It is easy to style a bob with bangs and layers, as long as you have an idea of what bangs fit you best. You can get the perfect bangs at the salon or use a DIY trim after getting the bob.
There are several bangs, but here are some factors to guide you as your style:
Choose bangs that flow nicely with the bob
Consider bangs that fall slightly on the eyebrows
Don't be erratic with the scissors; cut long bangs first and slowly ease into an appropriate length that suits you.
Trendy Layered Bob Hairstyles with Bangs
Layered bob with bangs make you look classy without effort. Check out these 20 styles for your next visit to the salon.
1. Layered Blonde Bangs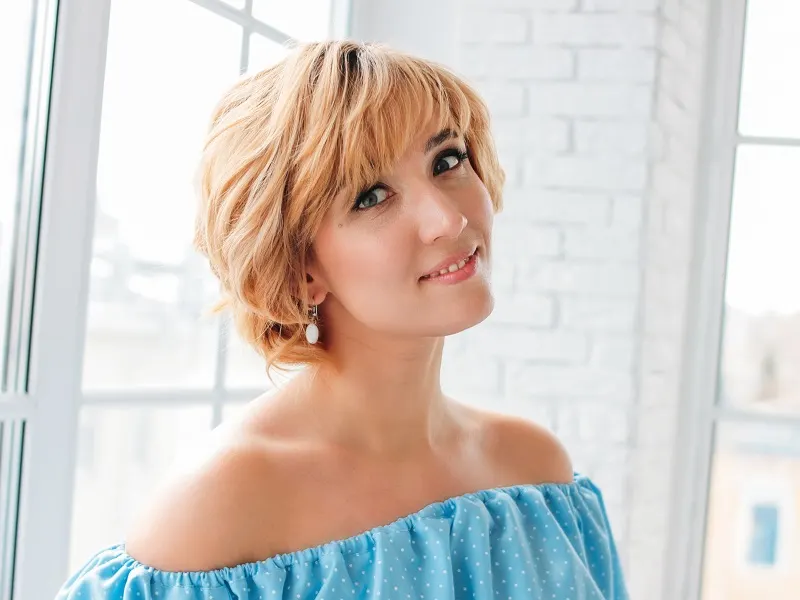 This short layered bob is an elegant look for both young and older women. Pair it with short layered bangs that will sweep across nicely over the forehead.
2. Wavy Bob, Straight Bangs
Along with a brightening balayage on a wavy blonde bob, long straight bangs are the perfect touch to liven the look up. To avoid a poofy look, be strategic about where you add waves.
3. Inverted Bob and Layered Bangs
After your stylist shapes your locks into a long inverted asymmetrical bob, have her part the hair at the side to start creating layered bangs. These side-swept ones are a graceful addition.
4. Side Parted Bangs
Many women over 60 tend to go with a layered bob when they get older. The short haircuts are easy to manage and look especially stylish with side parted bangs.
5. Choppy Layered Bob
A choppy layered bob is easily managed and another one of those hairstyles that flatters all women. Add some body with lots of layers from the mid-shaft down and keep bangs wavy as well. Curl the hair or go for soft waves.
6. Bob with Subtle Waves
A shaggy bob is always sexy and with wavy curtain bangs, the look is very edgy. Face-framing layers will flatter any face shape.
7. Long Layers
Older women don't necessarily always have to go short. Try a layered bob – the hair meets the shoulders and a short minimal bang doesn't require straightening.
8. Curtain Bangs Bob
The most commonly styled curtain bangs are straight, but by adding waves or curls, you can create an entirely new look. Try it on a short wavy bob.
With this style, you can see how the layers flow nicely and fall softly. Feel free to let the bangs come all the way to the eyes. This classy bob hairstyle suits thin hair.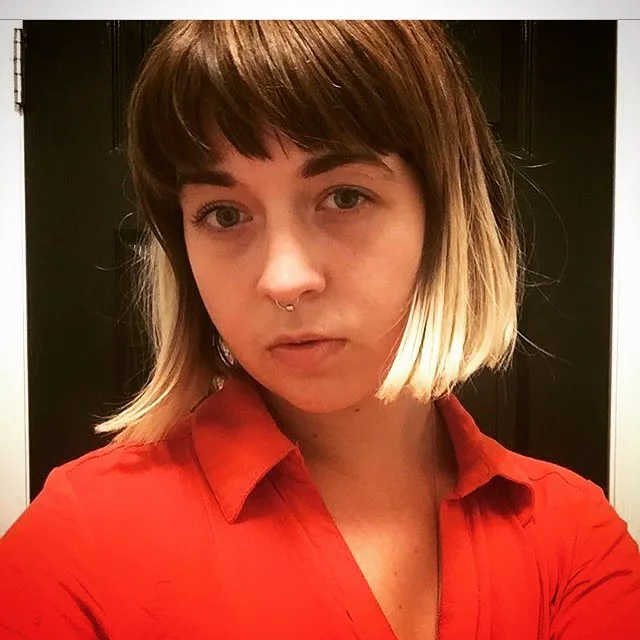 This is a simple short layered bob with bangs that accentuates your face and exposes your neck. It is the best style to show off your neck pieces.
There are a lot of things about this hairstyle that can make strangers do a double take. The bold A-line green ombre layered bob with short simple bangs will surely make people look.
When you know side swept bangs are your thing, spice it up with a layered medium bob.
13. Chic Layered Bob with Wispy Bangs
The chic long layered bob and bangs perfectly frame your face giving a youthful classy look.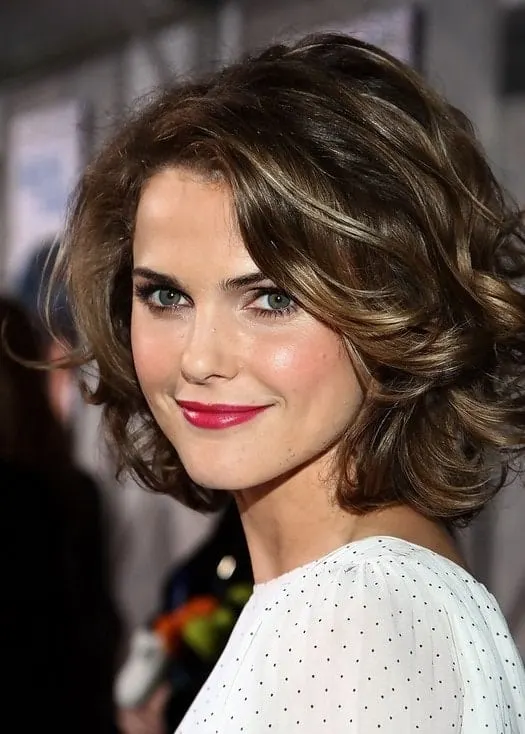 Try some rich curls with side swept bangs for that touch of class.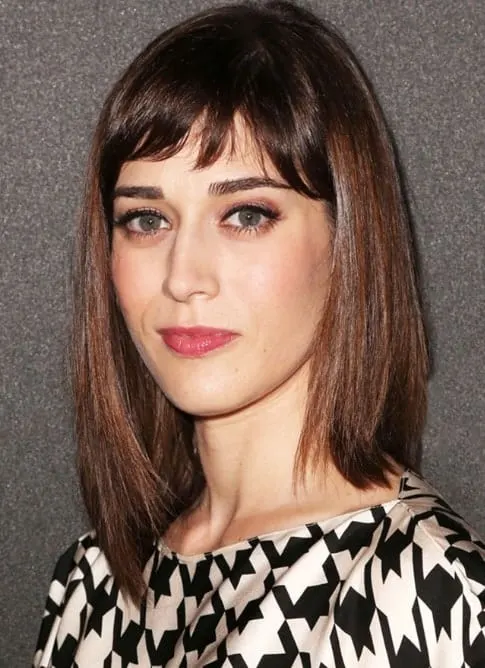 The length keeps you safe from the big chop, but maintains its alluring layered long bob look with short thick bangs.
Textured bobs are always a game changer. They add character to style and the bangs make this layered bob hairstyle even more special.
17. Tightly Curled Layered Bob
When you have or desire rich tight curls but want to rock a bob as well, this style is your best bet. A visit to the salon can produce this unique layered bob with bangs hairstyle.
Go for two tones of color and a full straightened bang to give that rich look.
Yes, you can sport regular short bangs that end just above the eyes with a layered bob hairstyle.
Everything about this hairstyle truly screams class. Get the sleek bob with layers that sits naturally and a side bang that gives your face that ladylike freshness. Gray color can enhance the style as well.
FAQs
Can older women try a layered bob?
Yes! Layered bobs are wonderful for any age and can help you achieve a classy but youthful look. Almost any layered bob hairstyle works for older women but textured layered bobs stand out.
Can a layered bob be done on thin hair?
Yes. Thin hair is not left out of layered bob hairstyles. You might not sport styles that require full or curly hair.

Hairstyles like straight layered bob, feathered layered bob, and sleek layered bob are good options to choose from. Remember to start with chin-length or longer bob styles before easing into anything shorter.
Bobs are timeless and layered bob with bangs might be the extra boost you need to finally make a decision. Start by searching for a hairstyle you like and going to the salon with lots of pictures. If you are opting for a DIY, ensure you are well-informed.
Work slowly and accurately with the scissors because hair texture and type play a role in the layered bob hairstyle you chose. A professional stylist knows this and can work carefully to avoid mistakes.