The '90s were a great time for movies, and '90s blonde actresses were lighting up the screen with their bright smiles and cool vibes.
It was a decade that gave us plenty of hit television shows and movies, and none would be complete without their leading lady.
Some of these blonde actresses still enjoy fame today, while others have left the showbiz scene. No matter where they are now, their hairstyles are still popular among teenagers.
They brought fun and flair to our favorite shows and movies and their performances still make us smile.
We have picked up the best blonde actresses from the 90s who rocked the silver screen with their vibrant hairstyles.
Will your favorite 90's blonde celebrity actress make it to our list? Find out below!
90s Popular Blonde Actresses
Take a look at the talented blonde actresses of the 1990s who lit up both the big and small screens with their stellar performances.
1. Jennifer Aniston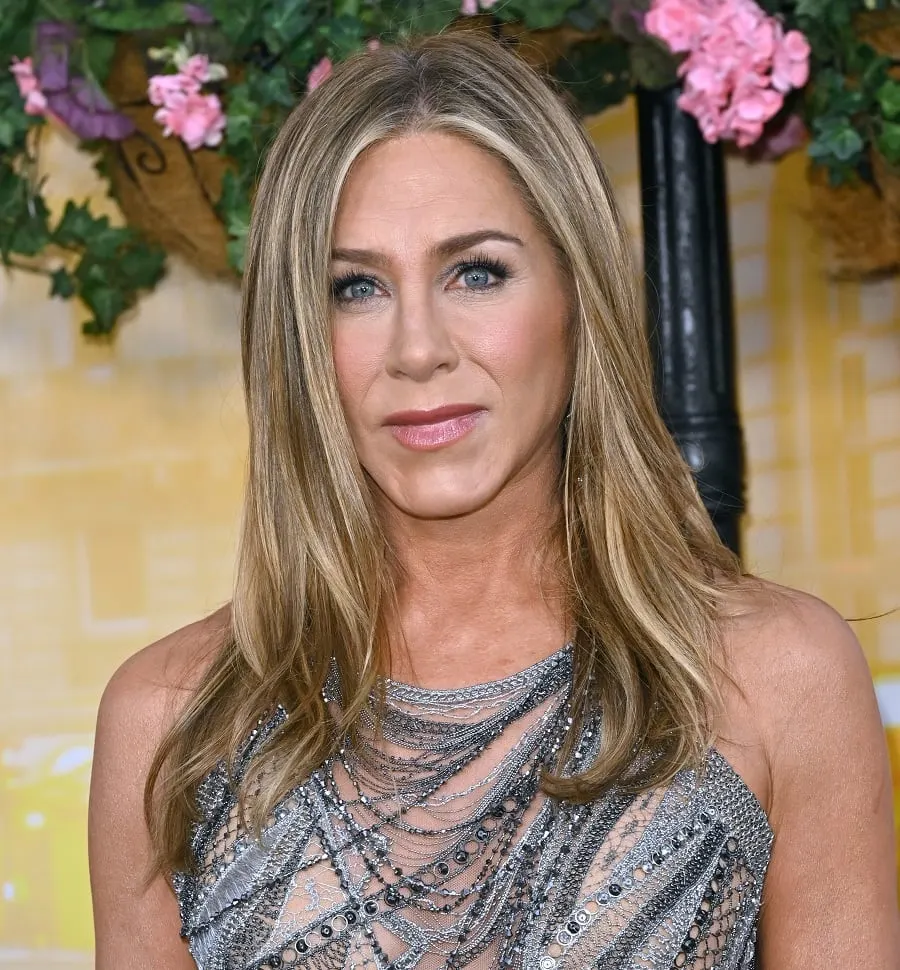 Jennifer Aniston's hairstyles were very popular in the '90s, and the 50-up blonde actress still rocks the silver screen.
She was named the "Poster Child" of the 90s. From her fashion to her hair, she idyllically represented the 90s and all it had to offer.
Her famous role as "Rachel" in the hit TV show "Friends" also helped her rank at the top of the charts. She also starred in "Leprechaun", "She's the One", and "Picture Perfect" during the 1990s.
2. Julia Roberts
Another 90s blonde actress in her 50s, Julia Roberts might be known for her glorious curls, but she sported some blonde hair during the 90s (and beyond).
We couldn't help but fall in love with this incredible actress with brown eyes, enjoying her top 90s films from "Flatliners" to "My Best Friend's Wedding".
3. Alicia Silverstone
"Clueless" wouldn't have been the same without Alicia Silverstone – no doubt about it. Back then, she was just a teenage actress with blonde hair and she still shines brightly with blonde hair in her 40s.
While we miss Alicia's acting, we can still enjoy her 90s days, when she sported lovely blonde hair while being a top-notch actress and music video co-star.
She was also on "The Crush" and "Hideaway", among other 90s hits.
4. Drew Barrymore
When you think of an adorable, bouncy blonde-headed Hollywood figure, Drew Barrymore comes to mind.
She was the most famous child blonde actress in the 80s, but we especially loved her 90s films, including "Scream" and "Never Been Kissed".
5. Meg Ryan
There's something so cool about Meg Ryan and her ultra-short blonde pixie hairstyles. Is that why she landed roles in movies like "You've Got Mail" and "City of Angels"? No – it was her talent.
The actress is now over 60, but we still remember her stunning blonde hairstyle from the 90s.
6. Michelle Pfeiffer
Michelle Pfeiffer has always been a long blonde bombshell. She was one of the heartthrob golden blonde actresses in her 30s.
Her breakout roles took place in the 80s ("Grease 2", "Scarface") and she continued to rock the big screen in the 90s, obtaining parts in "Batman Returns" and "The Age of Innocence."
We have seen her with platinum blonde hair in "Ant-Man and the WASP" in 2023 and she still looks as gorgeous as she used to be.
7. Jodie Foster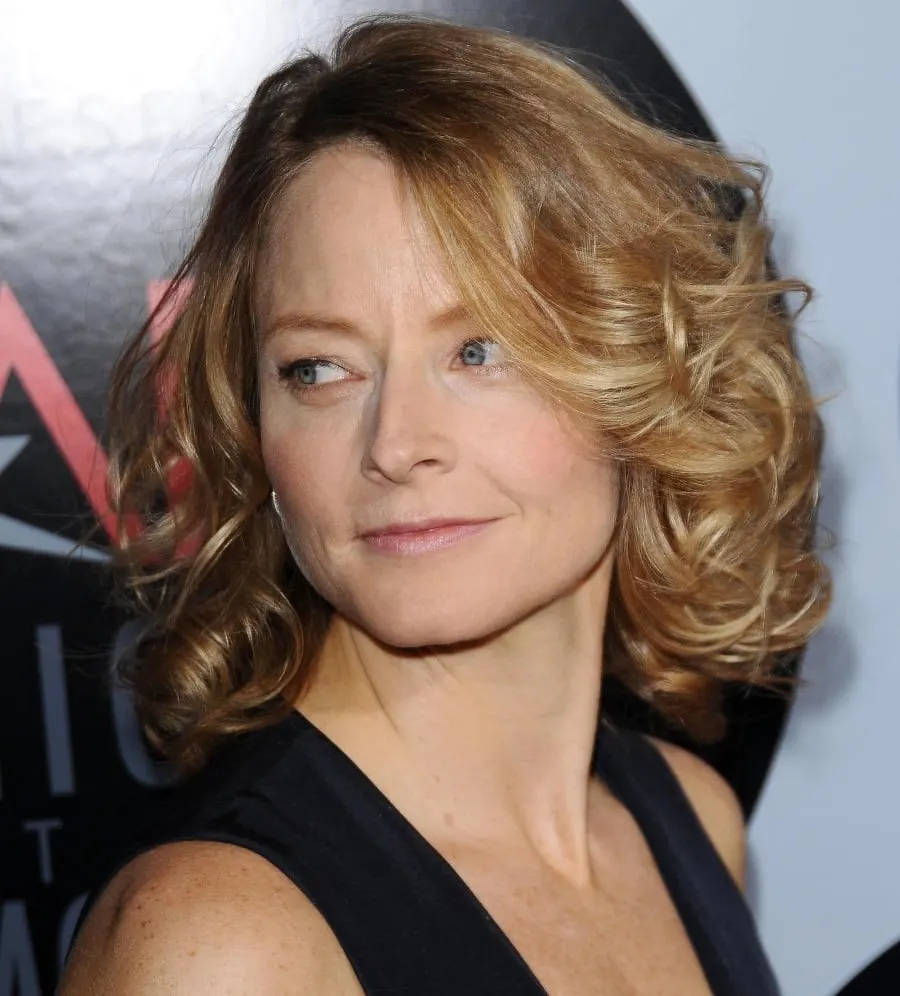 Jodie Foster is known for many things – including her dramatic portrayals of misfit characters. We love her work in "The Silence of the Lambs", "Anna and the King", and "Taxi Driver". Oh, but we couldn't stop there.
We have to mention her darling shoulder-length blonde hair and blue eyes, which always look picture-perfect.
8. Gwyneth Paltrow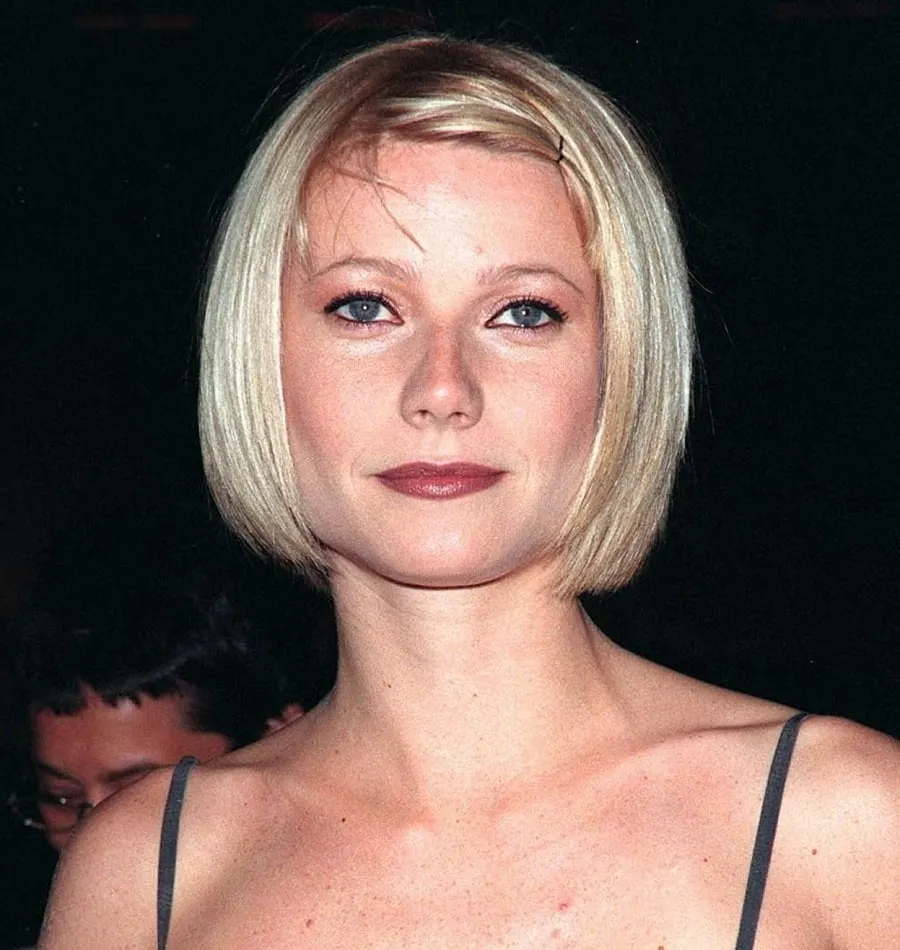 Gwyneth Paltrow truly rose to fame in the 1990s, and we loved every second of it. The "goop" lifestyle brand creator is well-known for her parts in movies from "Se7en" to "Shakespeare in Love".
Aside from her enchanting acting skills, fans were enthralled by her perfectly slick-straight blonde tresses.
9. Sharon Stone
When you think of the most sensual blonde actresses of 90s, Sharon Stone undoubtedly comes to mind. This glamorous blonde-haired diva was the femme fatale in movies like, including "Basic Instinct" and "Silver" among others.
10. Uma Thurman
Although Uma Thurman has shaken up her hairstyles and haircuts over the years, she remains the blonde-haired beauty we all know and love.
She's most well-known for her iconic role in "Kill Bill", yet she was also nothing short of spectacular in "Pulp Fiction" and "Batman & Robin."
11. Kate Winslet
Kate Winslet is undeniably one of the best actresses of all time. This blonde beauty is best known for her incredible portrayals of some of history's most unique and interesting women.
It's no wonder she left our jaws dropping in movies like "Titanic" and "Ammonite".
12. Nicole Kidman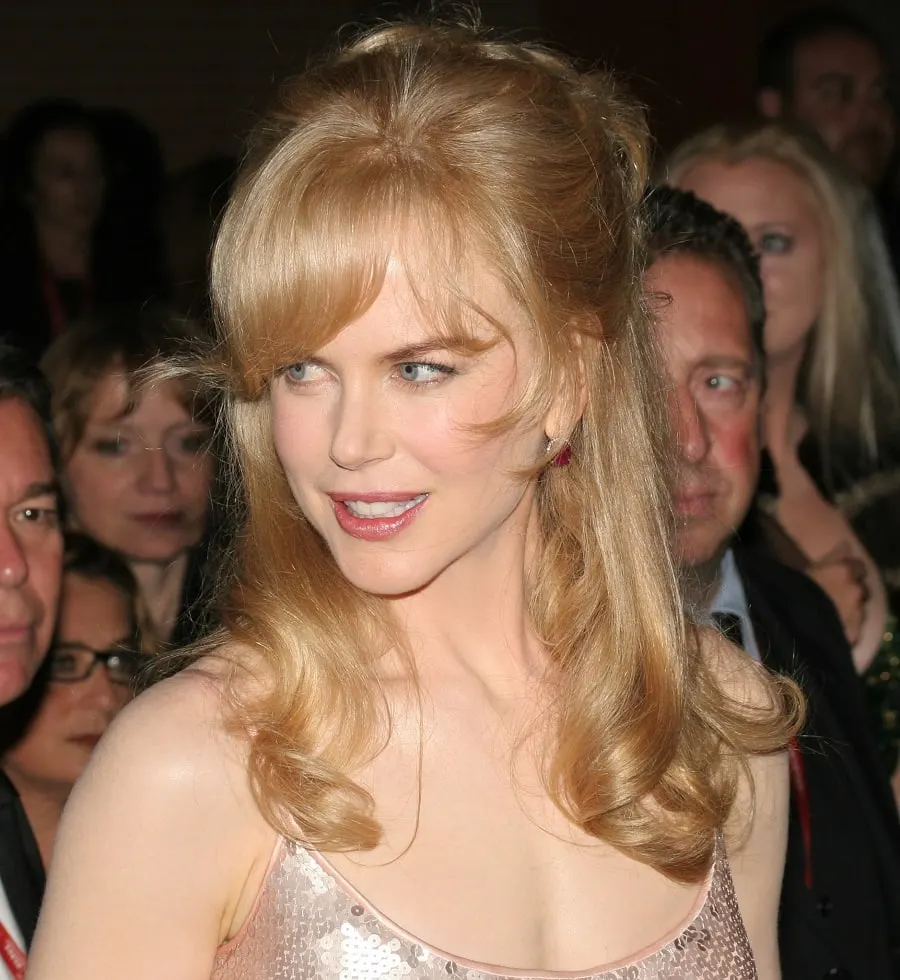 Nicole Kidman is another fabulous blonde actress from the 90s who is also a well-known humanitarian.
She has always sported blonde hair with red tints, creating a style that's difficult to copy. We just loved her in "To Die For"!
13. Kim Basinger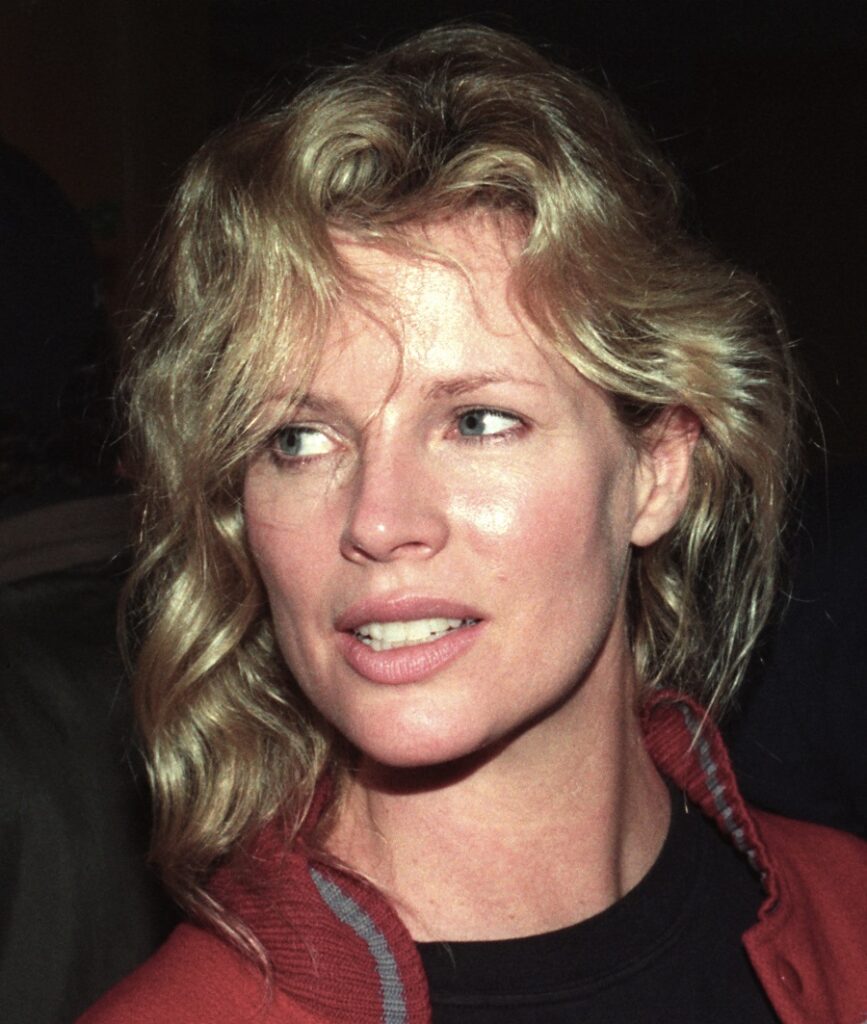 The Real McCoy and L.A. Confidential actress, Kim Basinger, has always worn her hair with an enchanting shade of blonde.
To this day, she continues to sport look-at-me blonde hair that we can't get enough of. She always continues to act with her latest role in "Crime Boss: Rockay City".
14. Meryl Streep
It's no wonder why Meryl Streep is on our top 20 list. This highly esteemed and Oscar-winning actress is said to be one of the greatest of all time – and she just so happens to have lovely blonde hair.
We love it whenever she graces our screens, from 1992's "Death Becomes Her" to 2021's "Don't Look Up".
15. Sarah Jessica Parker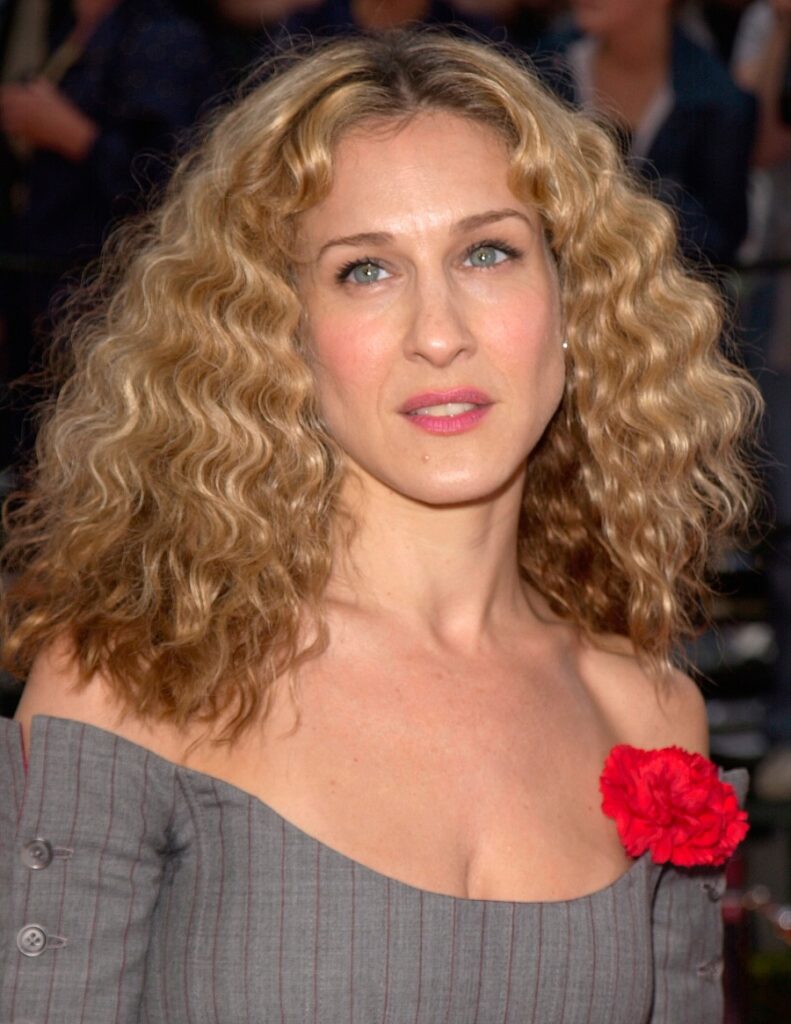 If you have watched "Sex and the City", you know about Sarah Jessica Parker and her dirty blonde locks.
She's always been a blonde-haired superstar, even outside her role as "Carrie Bradshaw". She also starred in landmark 90s films "Hocus Pocus" and "Ed Wood".
16. Kate Hudson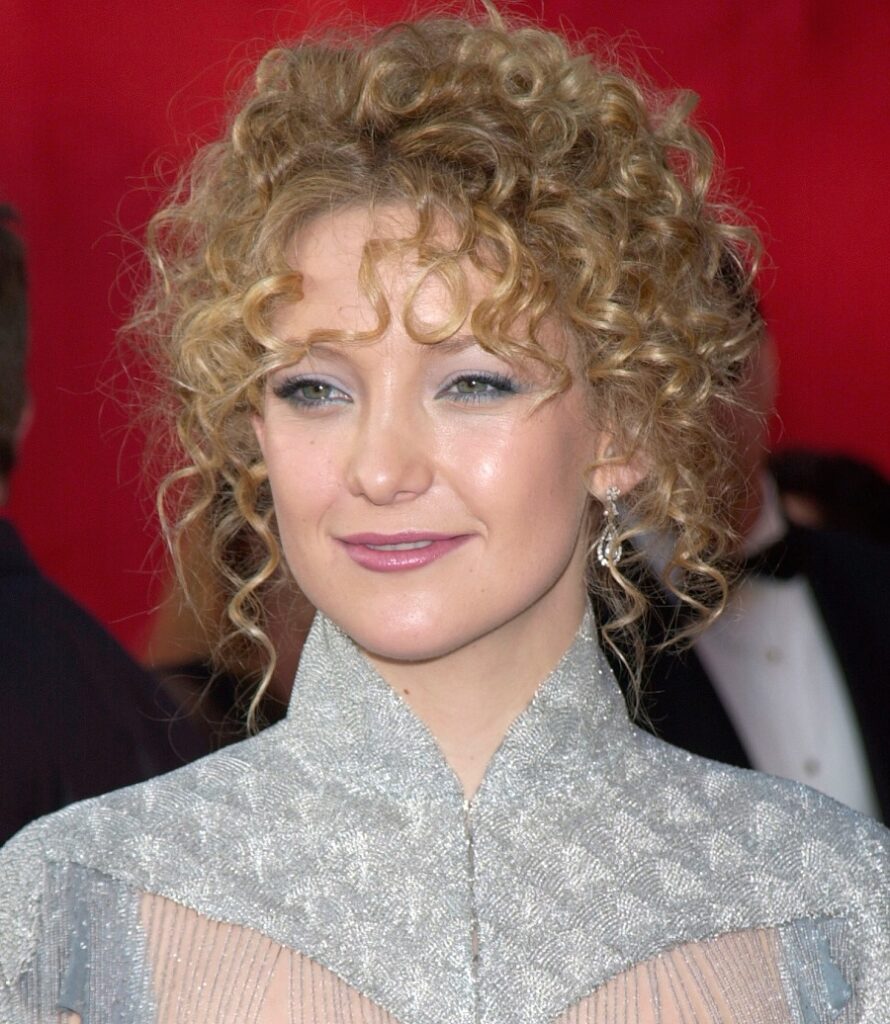 If you think about a bubbly bleach-blonde in Hollywood, you might think of Kate Hudson. This star always has a smile on her face – and that may be due to her roles in romantic comedies.
This is another 90's blonde actress who made her mark more so in the 2000s, but we couldn't resist adding her. After all, she starred in "Desert Blue" in 1998!
17. Cate Blanchett
Cate Blanchett may have started on the Australian stage, but her big debut in 1997 is genuinely what set off her rewarding career.
With 90s movies like "Elizabeth", and "Eyes Wide Shut" under her belt, it's clear to see why this blonde stunner is a favorite in the industry.
18. Charlize Theron
Charlize Theron is one of those actresses who can be described as fierce – especially when she's rocking that sleek and smart blonde pixie.
While most of her breakthroughs occurred in the 2000s, she was definitely getting her start and gaining traction in the 90s.
19. Cameron Diaz
Cameron Diaz has always been one of Hollywood's best-known blonde celebrities.
Although she's no longer acting (yes, we're sad too), we can still look back at her 90s successes, including "The Mask", "The Last Supper", and "She's The One," – just to name a few.
20. Winona Ryder
Winona Ryder may have become famous for her role in 1988's "Beetlejuice", but she continued to be a star-studded actress well into the 90s and beyond.
We especially love her roles in "Girl", "Interrupted", and "Edward Scissorhands". Her blonde locks were just a plus!
And yes, Winona typically wears her hair darker. But she sported blonde tresses during the 90s, making it to our top 20 list.
Looking back at the top 20 blonde actresses from the '90s, two things are evident: these ladies have tremendous talent, and we're so blessed to see them on our screens.
Secondly, all of these stunning women have adorned some gorgeous blonde hair, whether they've made it a part of their trademark looks or not.
Thanks, Lovely Blonde 90s Actresses, for Your Incredible Roles!