The acting industry is full of actresses who have taken over with their radiant and captivating golden hair.
Some blonde actresses are still the center of attention for many people because of their elegant and glamorous hair, even in their 30s. All those actresses have proved that age is just a number and beauty illuminates from within.
We have a long list of blonde actresses aged over 30 who stand out among other actresses because of their versatility and enchanting blonde hair.
In the era where we can see many fashionable actresses trying out their best, these 31 blonde actresses in their 30s have us allured.
Iconic Blonde Actresses in Their 30s
Following is a list of the top 31 actresses in their 30s who have people awe-struck with their gorgeous blonde hair.
1. Amanda Seyfried
Amanda Seyfried got recognition from the television show "Mean Girls" which was aired in 2004. She played many roles in different TV shows and movies and her blonde hair was always a topic of conversation among her fans. Over the years, Amanda tried different shades of blonde to dye her hair.
2. Amber Heard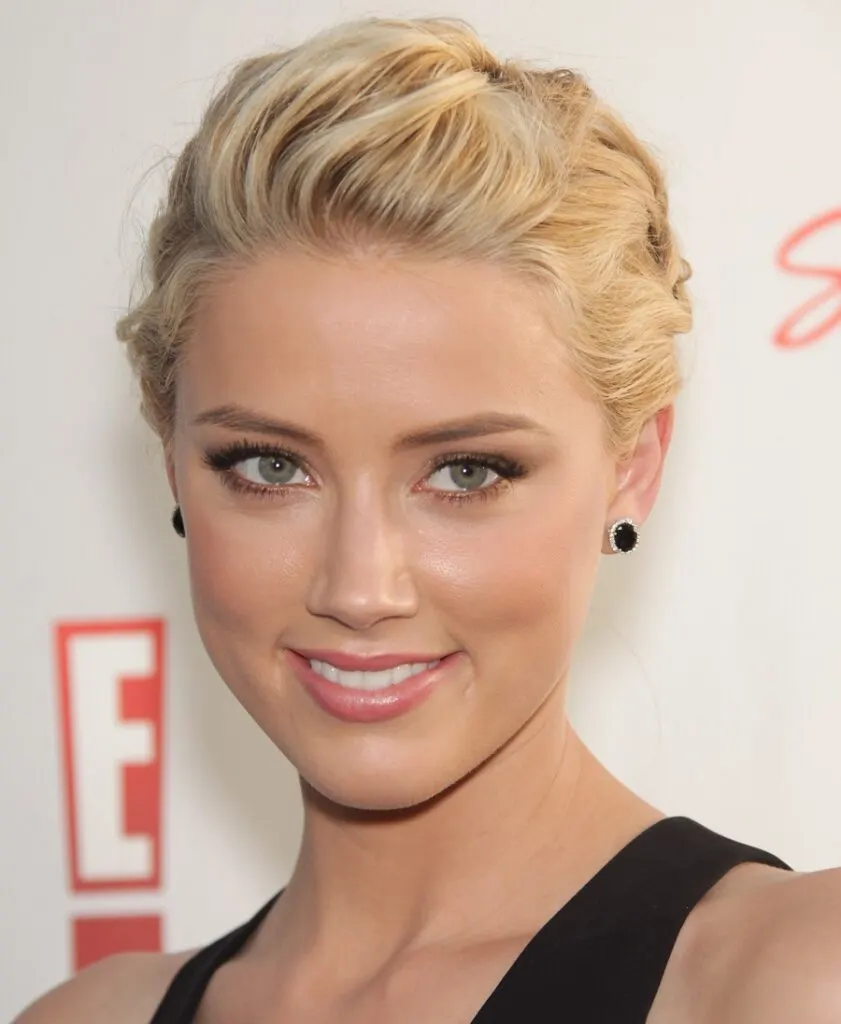 Amber Heard is an American actress who has appeared in many movies, her most recent movie being Aquaman. Amber is known for her golden blonde hair that complement very well with her green eyes.
She has also tried dyeing her hair brown and strawberry blonde, but she always comes back to her natural blonde shade.
3. Ana Mulvoy-Ten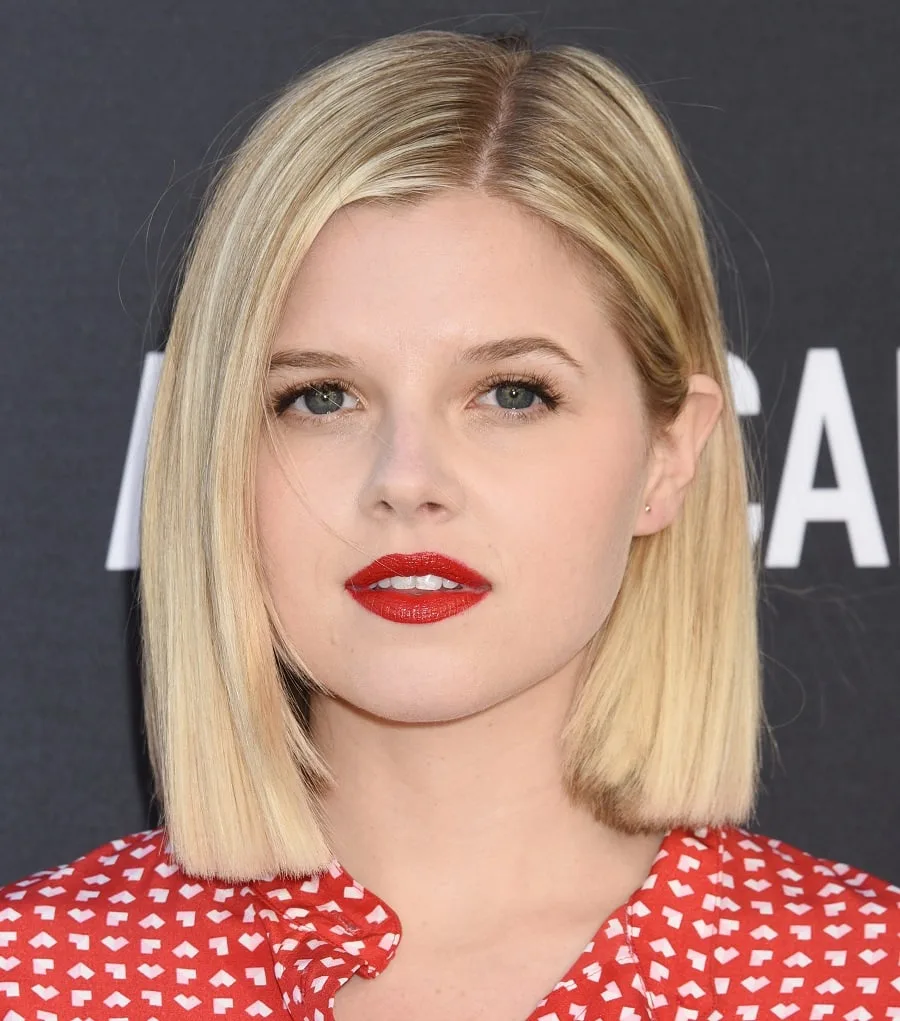 English actress Ana Mulvoy-Ten is known for her role in the British TV show "House of Anubis". She has straight blonde hair with dark highlights. S
he has recently bleached her hair and now it is platinum blonde that looks gorgeous.
4. AnnaLynne McCord
Blonde hair looks good on people with shiny eyes and sparkling smile and Annalynne McCord has proved time and time again that she is one of those people.
Whether it is her curly hair or straight ones, the blonde color of it is definitely made for her. Pair the blonde hair with dark roots and you get a perfect shade of blonde on Annalynne.
5. Blake Lively
We can always count on Blake Lively to style her honey-blonde hair elegantly and simply. Blake Lively is currently 35 but looks as young as ever because of her graceful personality and beautiful blonde hair.
6. Brie Larson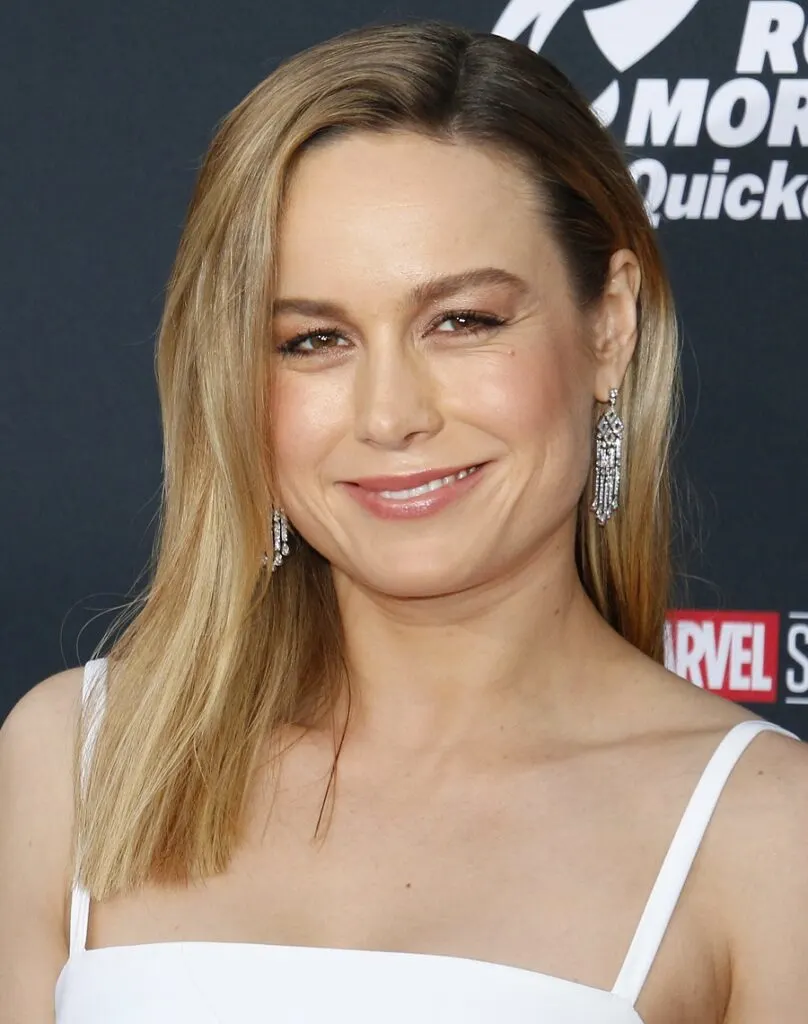 Brie Larson is an Academy Award winner because of her role in the film Room(2015). She has since worked in various leading roles. Her fans love her long hair as it is the perfect shade of blonde that most people define as pretty.
7. Brooklyn Decker
Brooklyn Decker is an actress and a model who always serves looks in her dirty blonde hair. She was also seen with her hair dyed to platinum once and we can confidently say that any hair color can suit her because of her blue eyes.
8. Cara Delevingne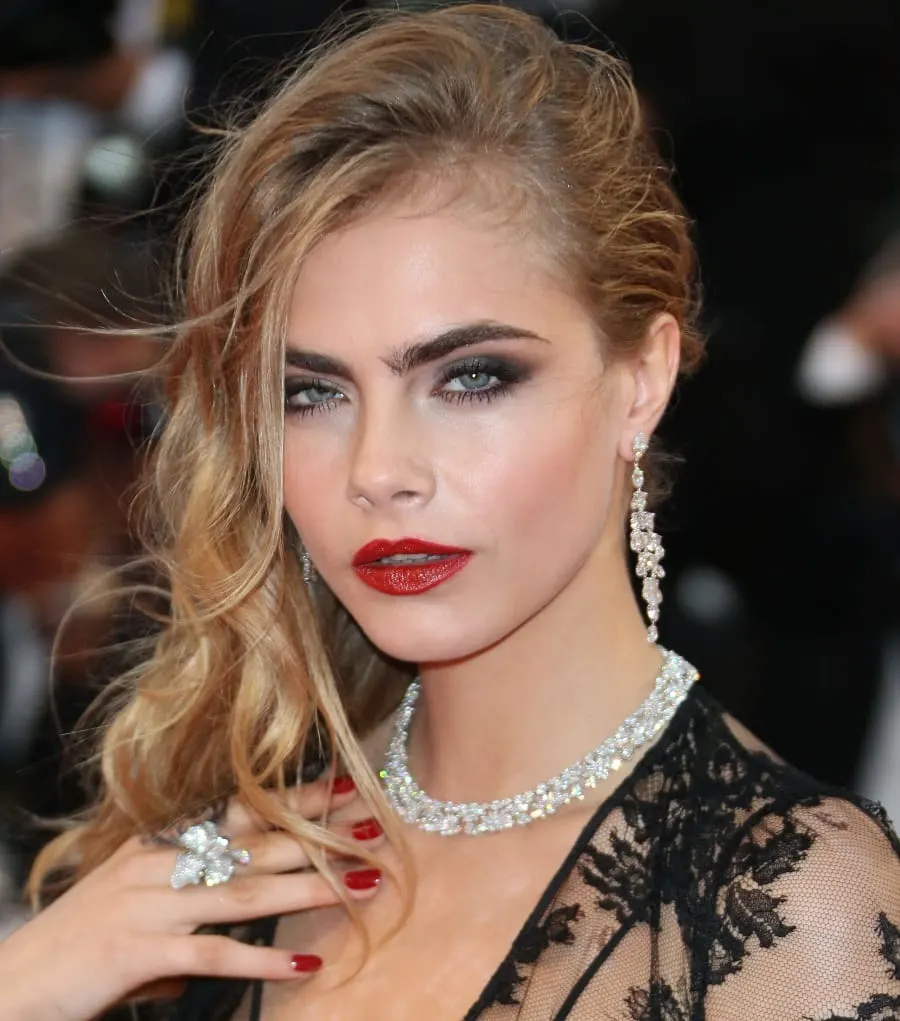 Cara Delevingne is a well-known actress and model who was awarded as the model of the year in 2012 and 2014. One thing most of her fans love about Cara is her hair, which has sandy as well as honey-colored hues in it.
Her blonde hair looks the best when she does bold eye makeup and puts on a dark lipstick shade.
9. Clare Bowen
Clare Bowen is an Australian actress, singer, dancer and all of her talents can be perfectly seen in her role in a musical drama called Nashville. Her blue eyes reflect well with her light blonde hair and make her spectacular.
10. Dianna Agron
Dianna Agron is a very elegant actress in her 30s who has blonde hair. She started acting young and did a fabulous performance in a TV show known as Glee. Dianna carries her dirty blonde hair very well and try to style it in different ways.
11. Elizabeth Debicki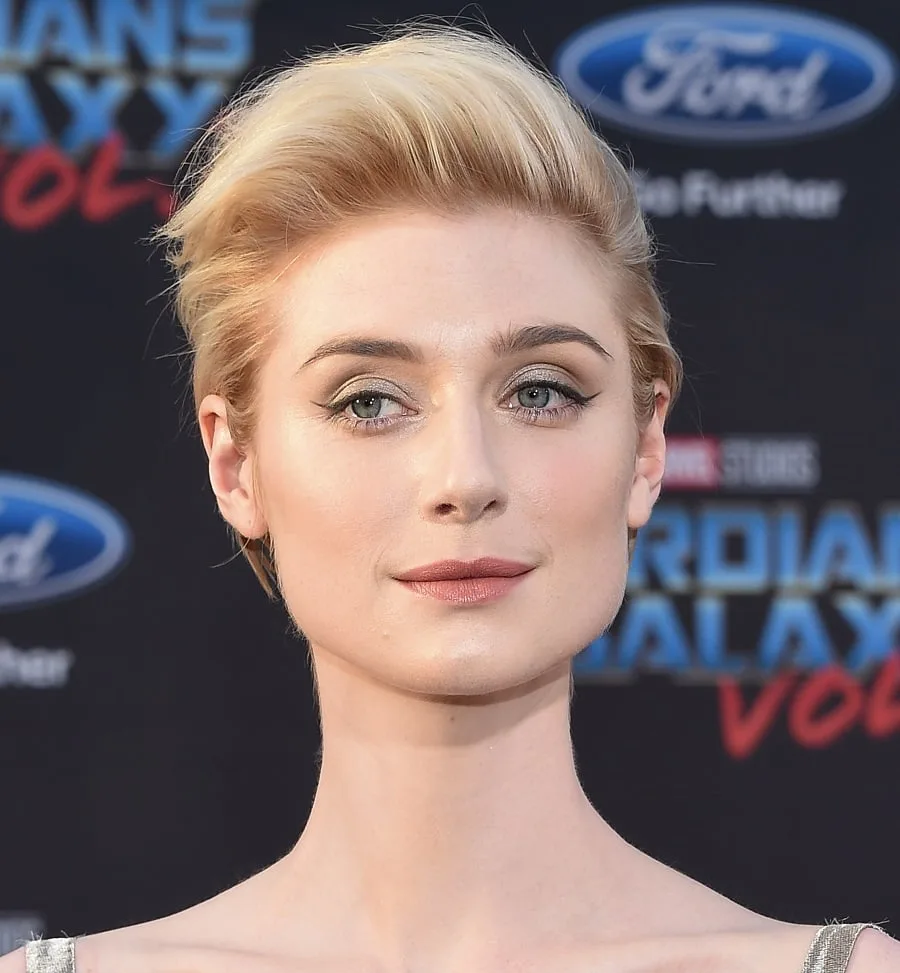 Elizabeth Debicki is a gorgeous and graceful Australian actress known for her role in The Great Gatsby.
One of the reasons behind her beauty and graceful presence is definitely her golden locks that make her face so stunning with her blue eyes.
12. Emily Kinney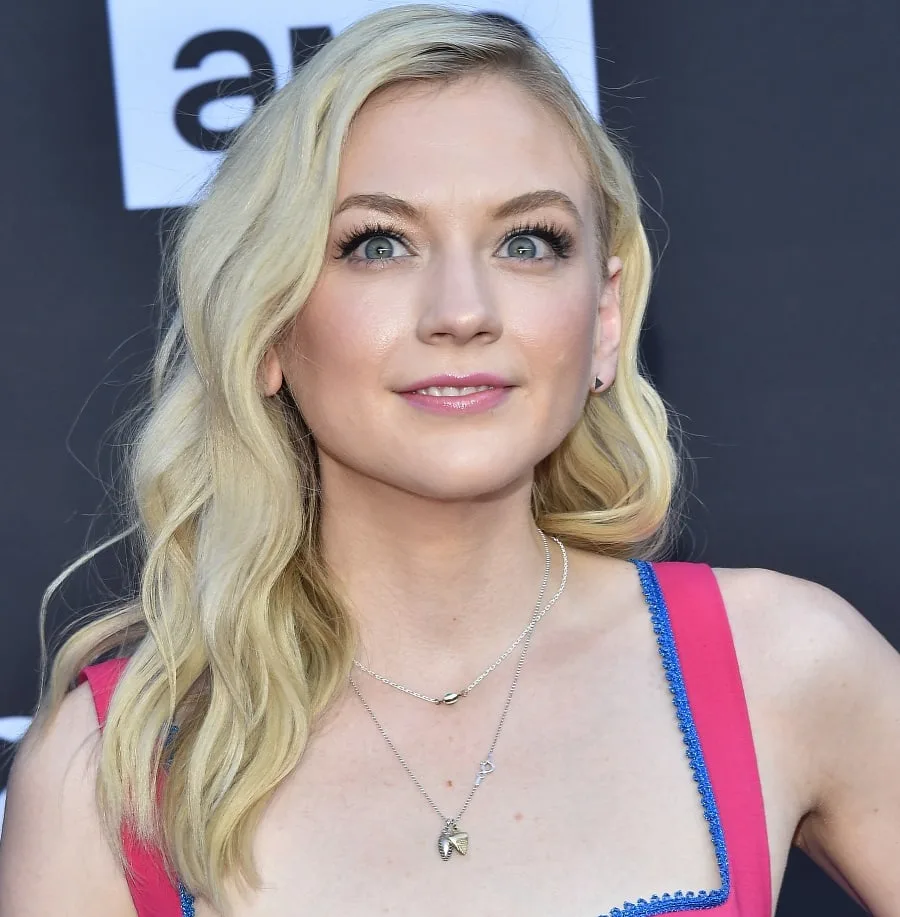 Emily Kinney is an actress as well as a singer. She gained fame from her role in the horror television series The Walking Dead. She has light blonde hair that is a bit wavy but Emily styles it in a neat way.
13. Emma Stone
Emma Stone is one of the highest-paid actresses in Hollywood, all due to her strong acting skills and unlimited beauty.
Her blonde hair is definitely one of the reasons why her green eyes sparkle so much in the light. She is mostly seen with shoulder-length blonde hair that fits her face perfectly.
14. Halston Sage
Halston Sage is known for her roles in How to Rock, Crisis and The Orville. She was seen with simple curls on her blonde hair on various occasions.
She also tried many types of highlights on her hair that were a great contrast to the color of her blonde hair.
15. Hayden Panettiere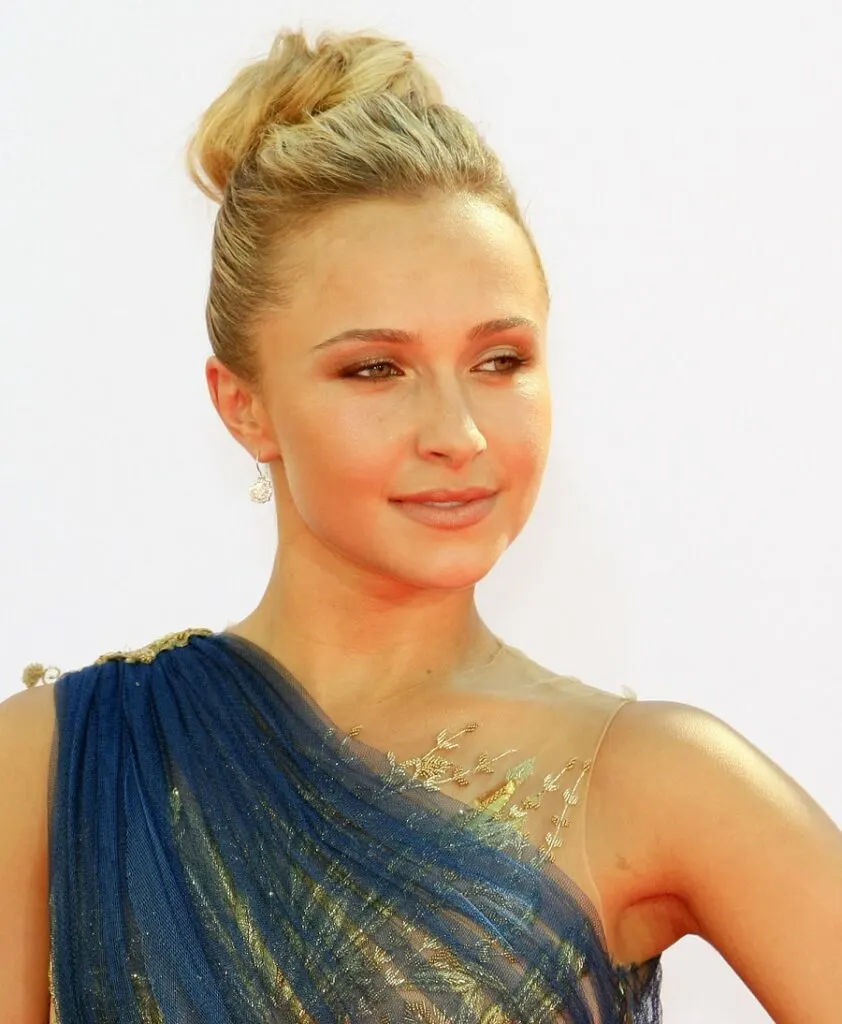 Hayden Panettiere is best known for her role in the series "Heroes". She also appeared in many movies of the Scream franchise.
Even though she has been acting for many years, her blonde hair has always been a constant about her that she not tried to change in any way.
16. Heidi Montag
Heidi became famous when she was casted in a reality TV series known as "The Hills". Her blonde hair sparks her personality and brings out the best of her facial features.
She has been seen with many hairstyles on her blonde hair. Many people have been inspired by her blonde hairstyles.
17. Hilary Duff
Hilary Duff became a teen idol in 2001 with her show Lizzie McGuire, after which she played many roles that made her win various Nickelodeon and Teen Choice Awards.
Now at 35, she is a graceful blonde actress and singer who still reminds her fans of her teen days.
18. Imogen Poots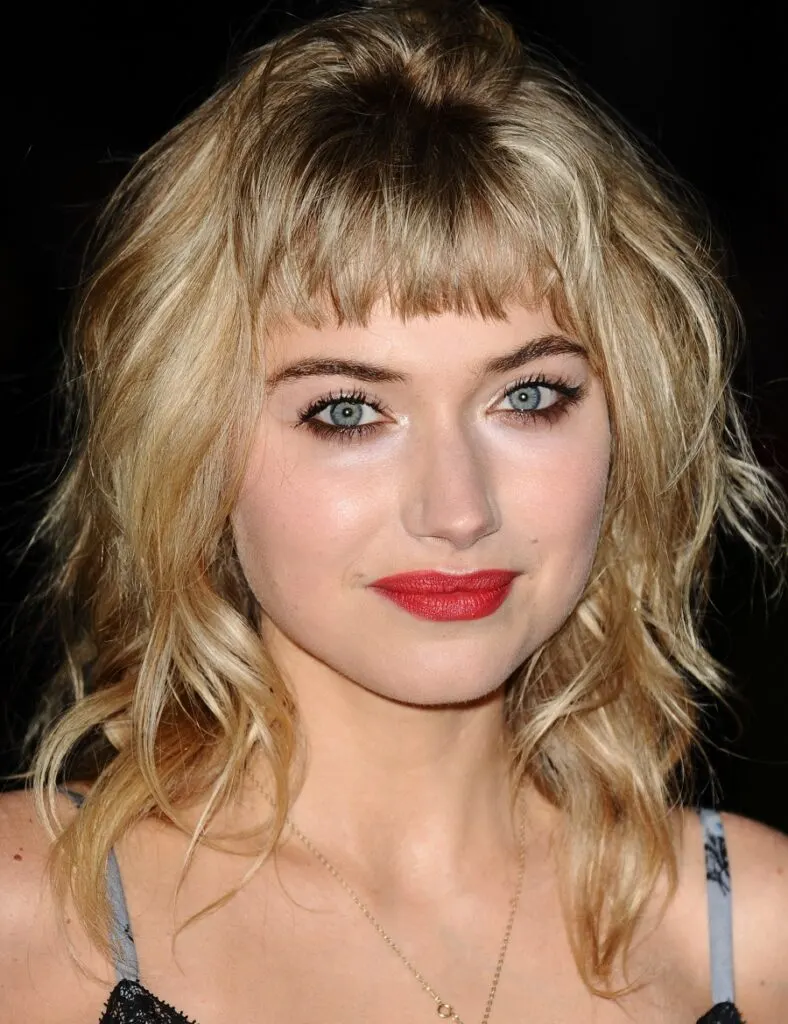 Imogen Poots is an English actress who made her acting debut in V for Vendetta. She has dirty blonde hair that she styles in unique and fun ways. Nowadays, she has dyed them brown, so no one can tell that she is a natural blonde.
19. Jennifer Lawrence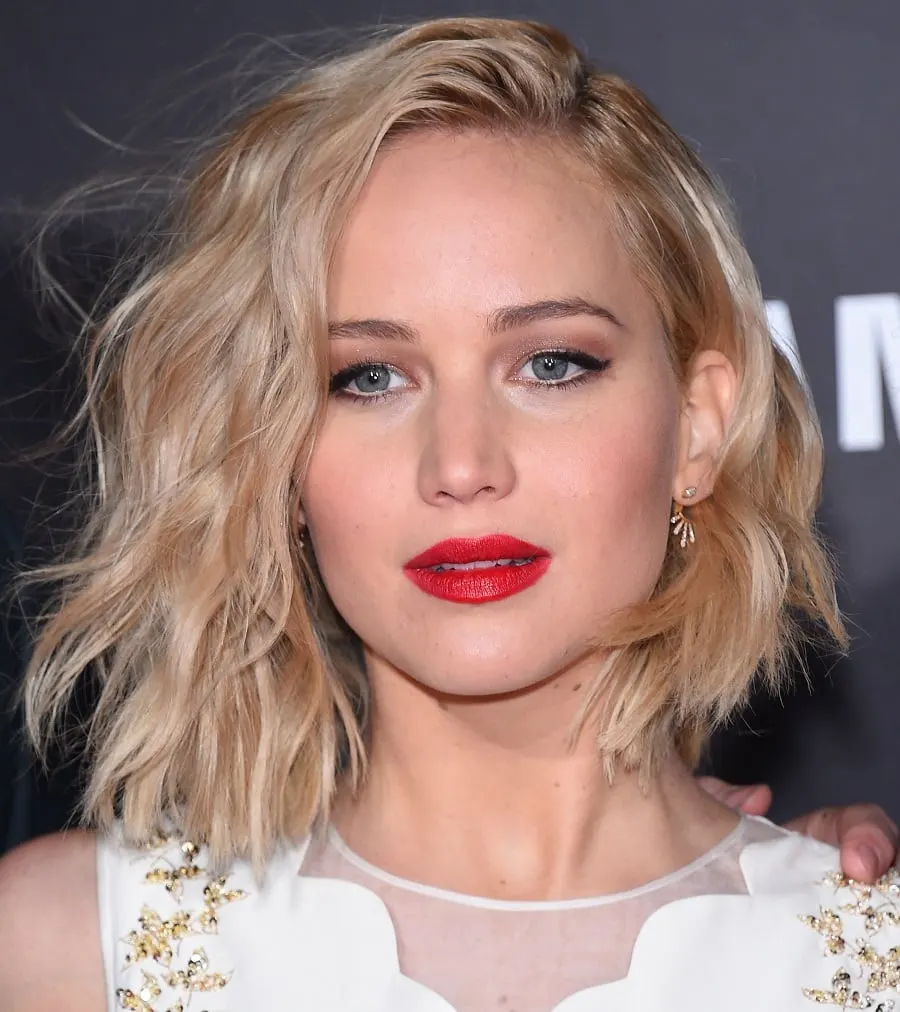 Who doesn't know the blonde beauty that Jennifer Lawrence is? She is the face of many big-budget movie franchises.
Her blonde hair makes her more breathtaking and stunning. It truly brings out the best of her facial features and makes her one of the most beautiful actresses in the world.
20. Julianne Hough
Julianne Hough is not only an actress but she is a great dancer too. Over the years, she was seen with many shades of blonde and platinum hair.
However, her natural hair color is dark blonde. She is a complete fashion diva, which can be seen in how she dresses and styles her hair.
21. Kaley Cuoco
Kaley Cuoco is famous for her role in The Big Band Theory, for which she won many awards and nominations.
At times, Kaley is seen with brown hair but she is naturally blonde, as shown in her roles in other movies and shows. She tries to keep her hair wavy as this makes her highlights prominent.
22. Katrina Bowden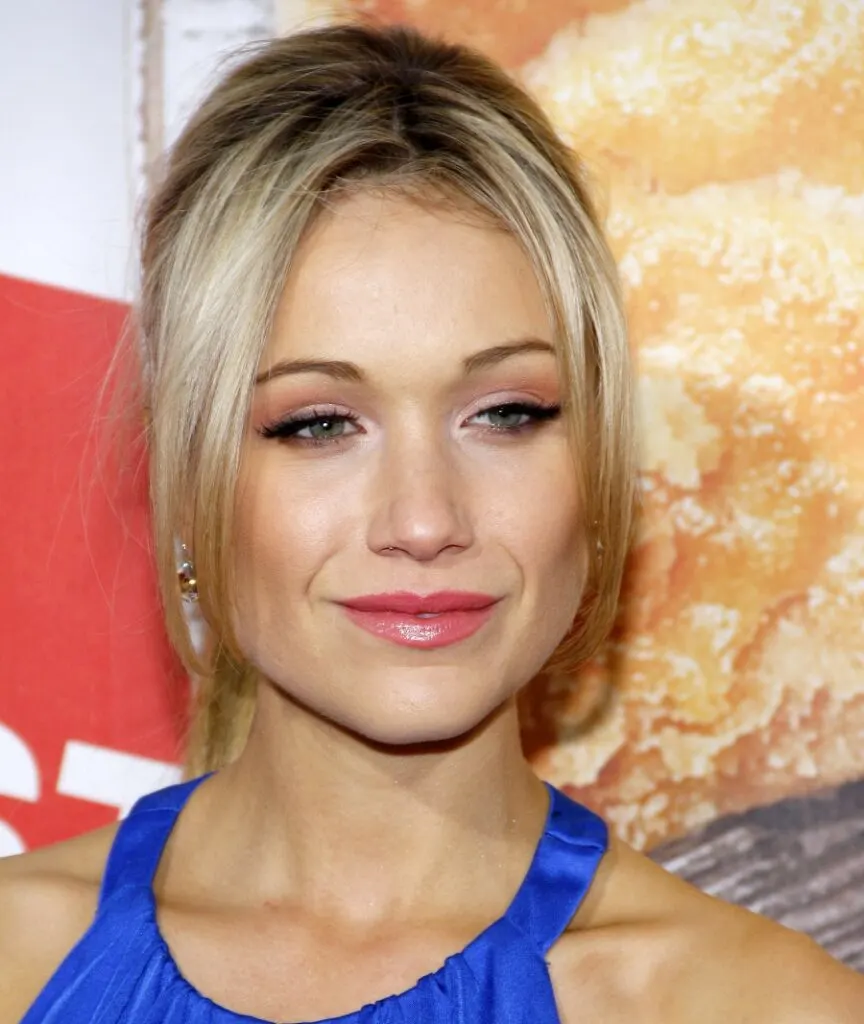 Katrina Bowden is an American actress who has always tried to make her blonde hair as perfect as possible.
Over the years, she was seen with different hairstyles on her blonde hair, including parting them from the middle and side. We think that her blonde hair looks amazing when parted from the middle.
23. Kenzie Dalton
Kenzie Dalton is an American actress with icy blue eyes and shiny blonde hair. She recently appeared in Swarm where she served looks with her blonde hair. No one can deny her beauty when she has such lustrous blonde hair to show.
24. Kirsten Prout
With an innocent face and pretty dirty blonde hair, Kirsten Prout soon made a home in viewers' hearts when she appeared in Elektra in 2005.
She is mostly seen with a wavy bob cut, which puts a great touch on her personality. This also makes her blonde hair stand out.
25. Madison Riley
Madison Riley is recognized for her role in a movie called Grownups(2010) and also for her gorgeous blonde locks.
Though she isn't quite as famous as many other blonde actresses in their 30s we have listed here, no one can deny her simple charming blonde look.
26. Maggie Grace
Maggie Grace's icy blonde hair is a sight to look at whenever she attends some red carpet or is seen in a movie. It won't be wrong to say that blonde hair perfectly suits her personality, especially when cut short.
27. Maika Monroe
Maika Monroe had her breakthrough with her role in the film "It Follows". She is still trying out different roles in various movies. People love her golden blonde hair which is perfect for her face complexion and looks like a great match with her brown hair.
28. Margot Robbie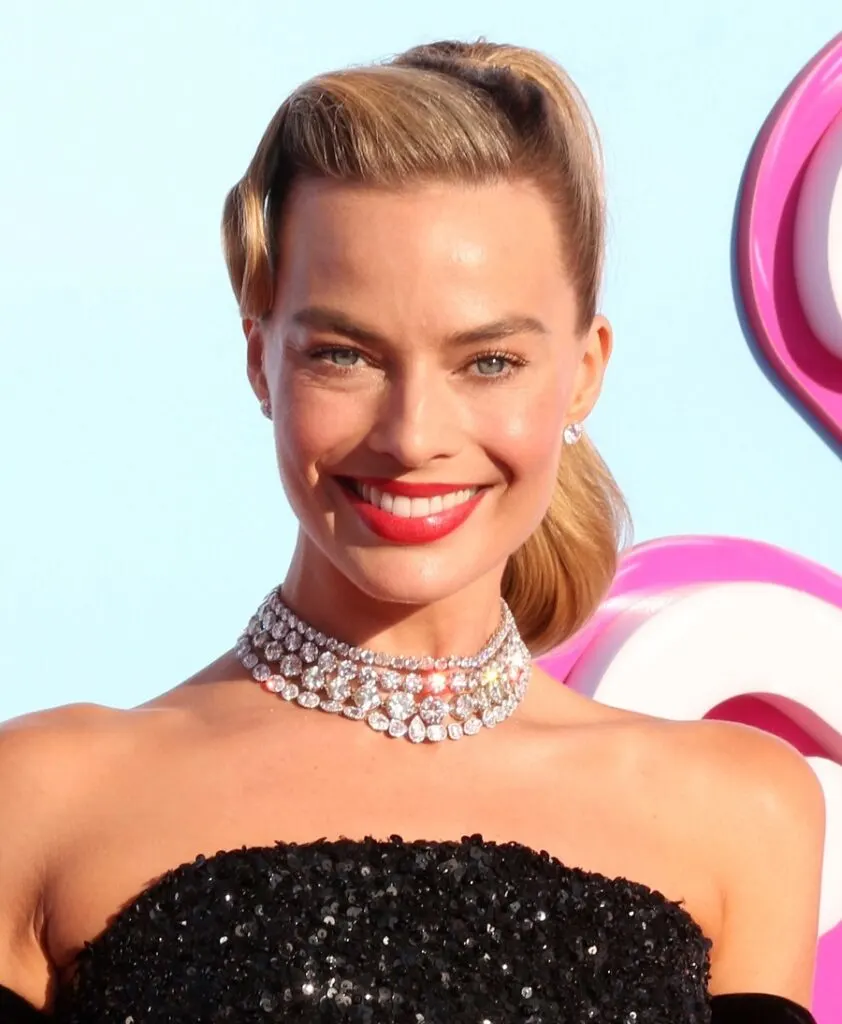 When talking about blonde actresses in their 30s, we can never forget the blonde beauty Margot Robbie. With her blonde hair that shines whenever the sunlight hits them, she makes people think she is a real-life Barbie!
29. Scarlett Johansson
Scarlett Johansson is a renowned Hollywood actress who isn't just known for her powerful acting but also her beautiful features and blonde hair.
Her fans haven't seen her much in long hair as her blonde hair is usually cut into a bob or she has tied it in a bun.
30. Teresa Palmer
You may have seen Teresa Palmer with copper hair, but the Lights Out actress is a natural blonde with dark highlights. She is mostly seen with her open medium-length hair which is a great contrast with her crystal blue eyes.
31. Vanessa Kirby
Vanessa Kirby is an English blonde actress who is currently 35 years old. She mostly appeared in action movies with her blonde hair which is enough to make head turns. She has dark roots that give her blonde hair a more elegant look.
Above were some popular actresses in their 30s with natural blonde hair. These blonde actresses are also known for their grace, beauty and talent. So, which one of the blonde actresses above is your favorite?
Trending Topics