Are you trying to experiment with your hair and you want something that is easy to maintain? Women have been loving a long layered bob with bangs for the Summer, and also for creating the ultimate illusion of a longer and fuller hairline. If you want to look well-put while doing almost nothing to your hair, this cut will suit you!
Long Layered Bobs with Bangs
Long bob is a fashionable fusion of timeless elegance and modern flair. With its adaptability to different face shapes and hair textures, the long bob with bangs and layers unlocks a treasure trove of styling possibilities. We have handpicked some trendy long bob hairstyles with bangs and layers.
1. Shaggy Lob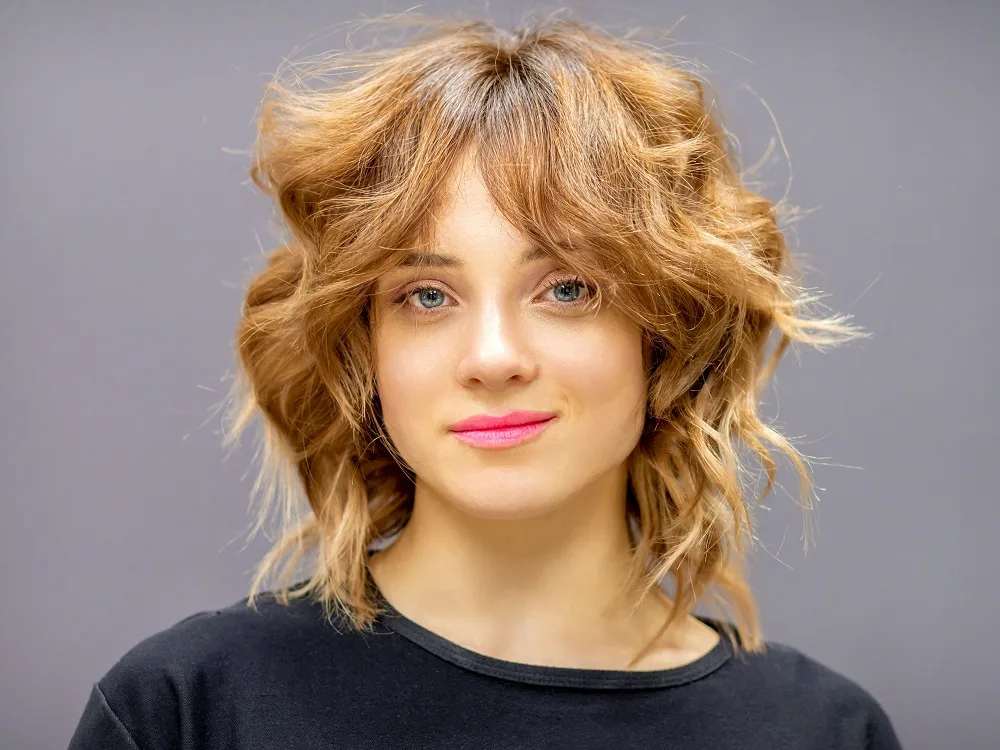 Shaggy haircuts are the go-to hairstyle for all the busy women of today. The uneven blunt layers give your long layered bob with bangs a messy-yet-sexy appeal.
A curtain fringe with bouncy beach waves creates the illusion of a smaller slimmer face.
2. Wispy Layers, Jagged Fringe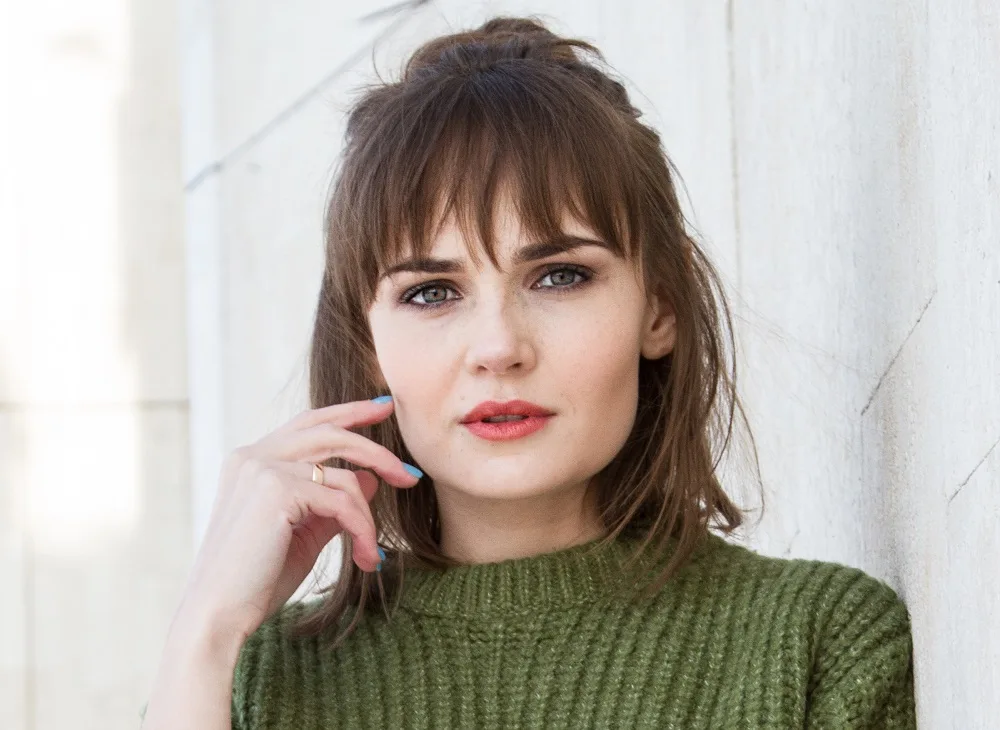 Wispy layers are a lifesaver for thin tresses. Try them on a shoulder-grazing mane to achieve nicely tapered tips that blend in seamlessly together.
The light jagged bangs also help avoid a suffocating look while concealing a big forehead. A half-up bun hairstyle won't disappoint either.
3. Feathered Forward Graduation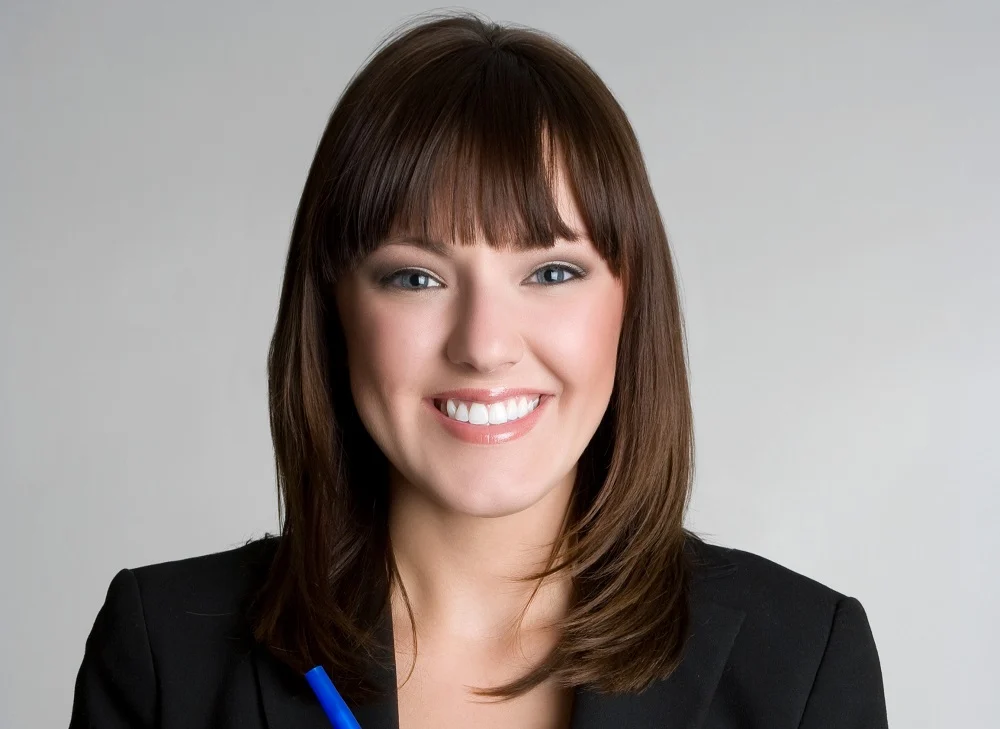 Feathering works wonders both for thick and thin hair with texture focused mainly at the ends. Frame the face with forward layers to give off 'The Rachel' vibes and balance them out with blunt bangs.
Tousle all your locks at the front and that's pretty much it.
4. Angled Curly Crop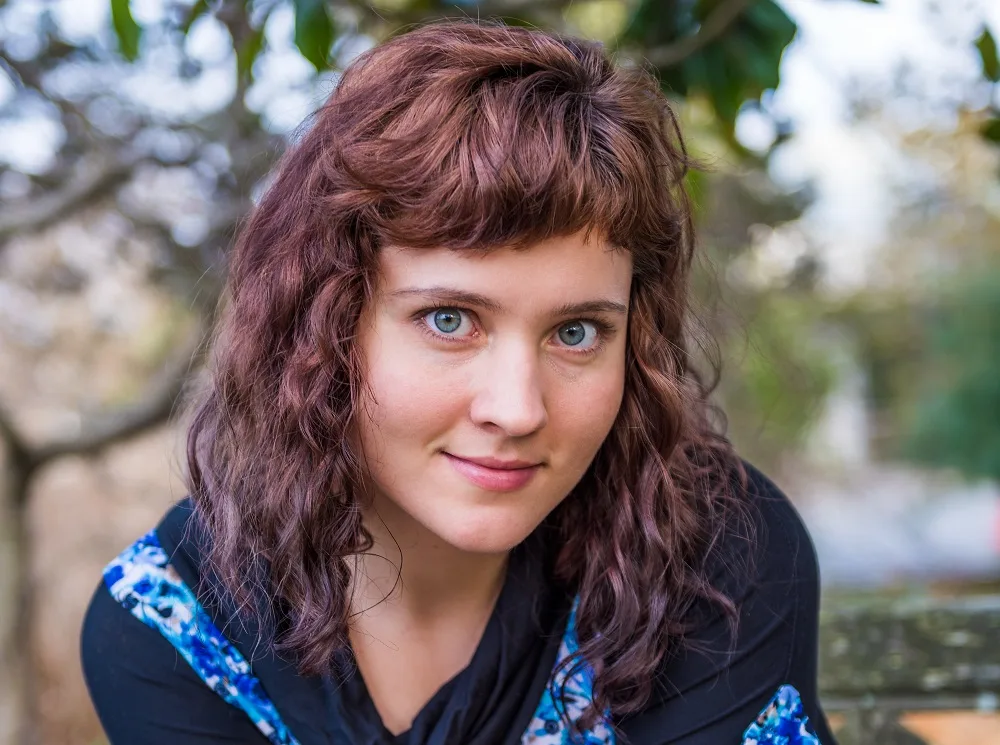 Breathe life into those boring curls by playing around with different lengths and angles. Try an inverted long bob keeping one side significantly longer than the other to add a little asymmetry to the face.
Go for a cropped fringe to keep all the focus on those gorgeous eyes.
5. Sleek Blonde Bob with Bangs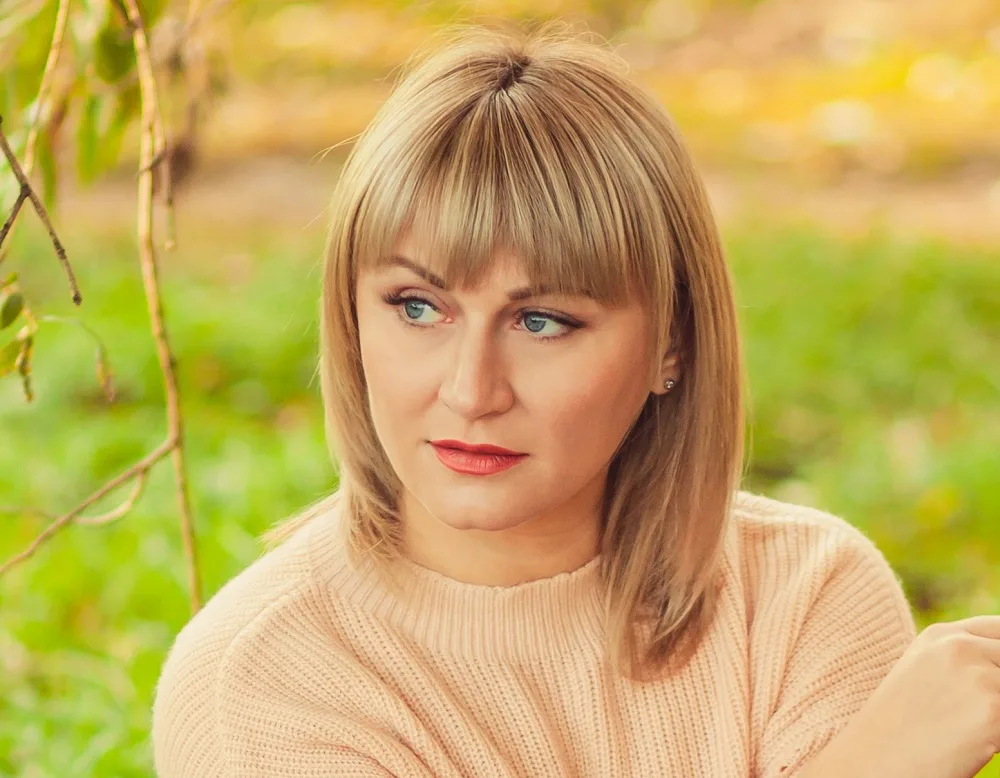 Keep it basic with a lob reaching the collarbone and soft layers appearing midway to the ends. Such a sleek haircut tends to drag down a round/square face making it look more oval.
For the bangs, you can opt for wispy, blunt, or middle-parted ones instead.
6. Bottleneck Bob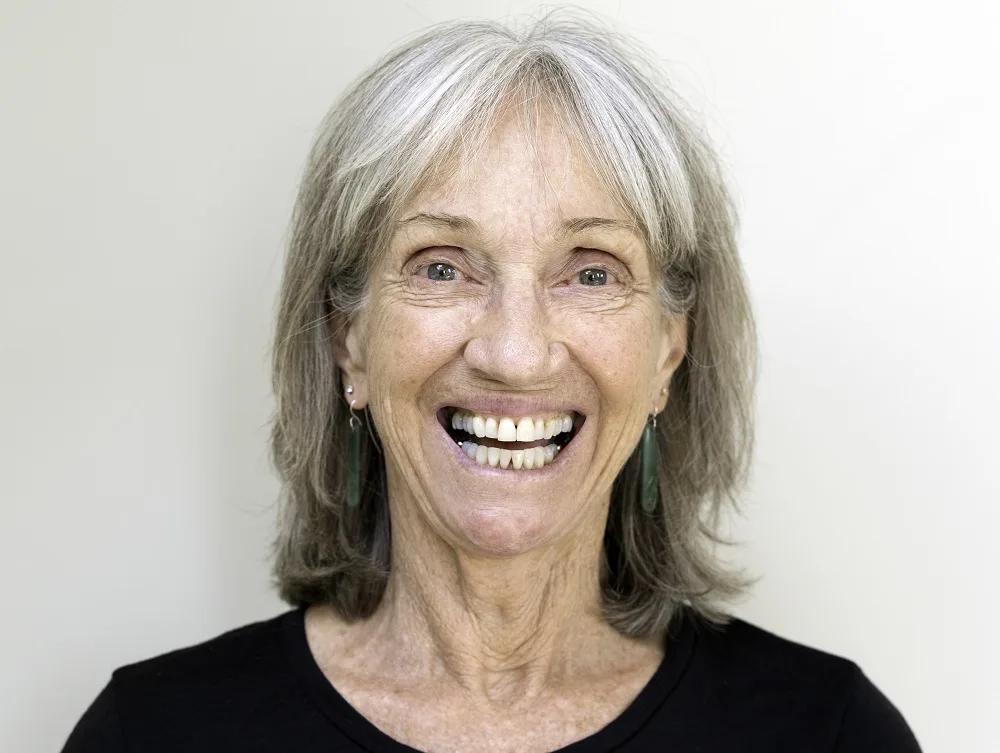 A bottleneck bob can be, undoubtedly, the best kind of long bob with layers and bangs you can ever get.
It features curtain bangs at the front that elongate along the sides of the face to merge seamlessly with the remaining layers creating a bottle's neck silhouette.
7. Choppy Layers with Babylights
Choppy layers, unlike wispy ones, involve cutting off irregular chunks of hair all over the head to end up with edgy blunt tips.
Couple them with a short middle-parted fringe and throw in a handful of delicate babylights to set your naturally wavy mane truly on fire.
8. Barely-There Bangs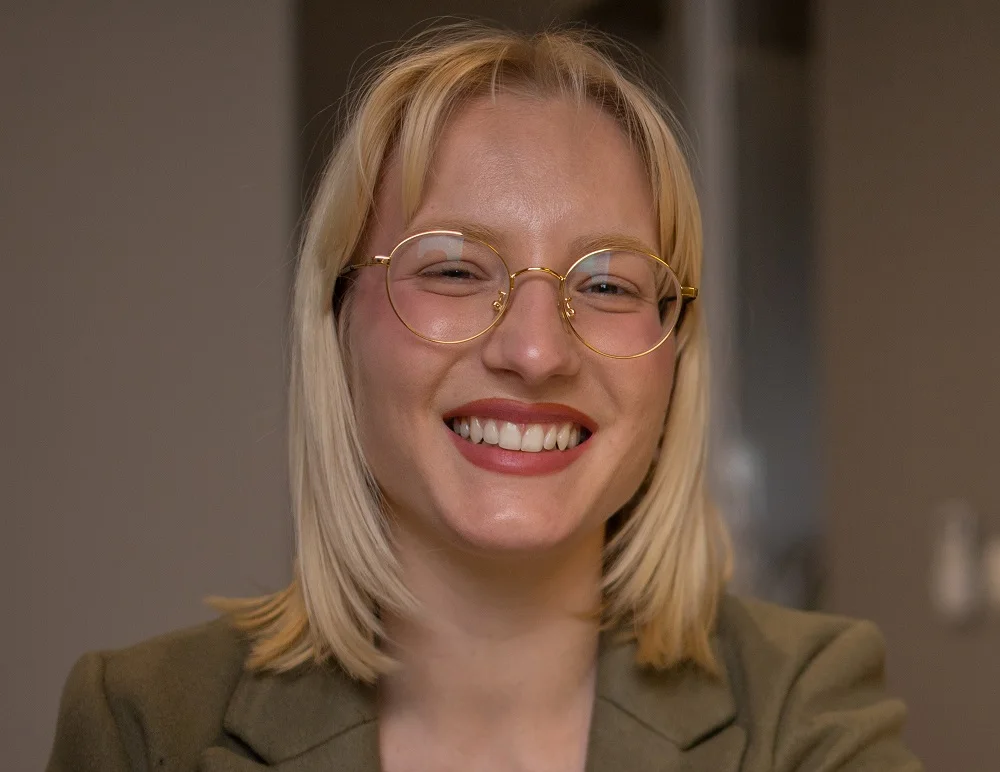 Those trying out bangs for the first time can keep it low-key with a barely there fringe. Take two chunks and snip them to fall on both sides of the forehead with a long layered bob haircut.
A center parting is ideal to make your face look perfectly symmetrical.
9. Retro-Chic Voluminous Hairdo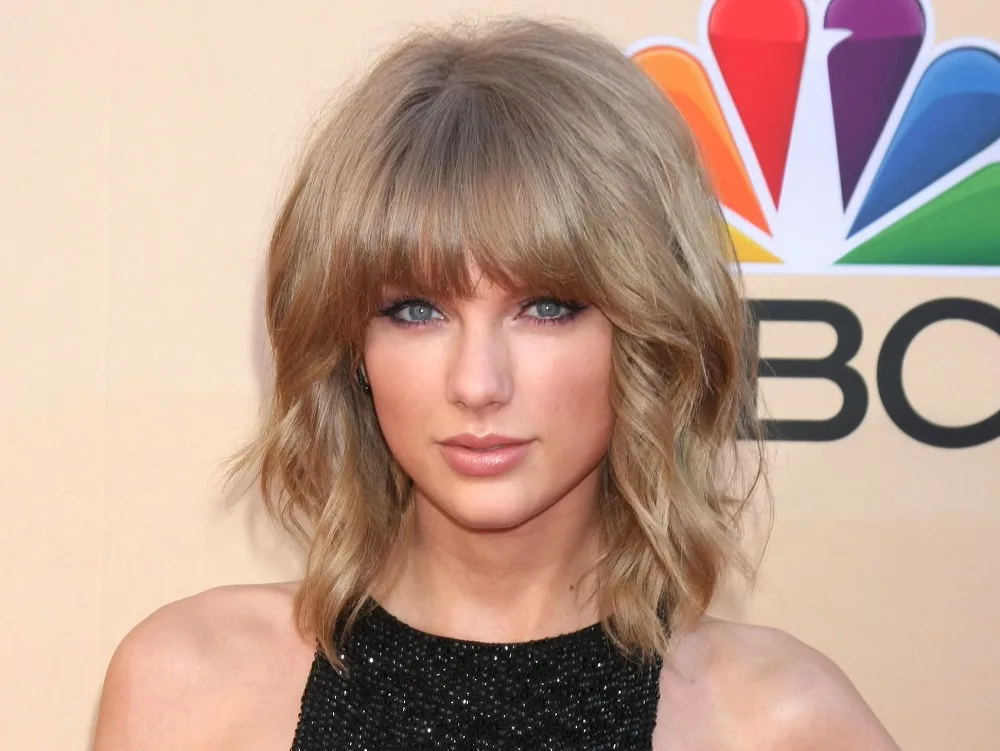 Taylor Swift rocks bangs like no one else. The songstress went retro-chic for the iHeartRadio Music Awards with a shoulder-length bob featuring volume at the roots, a thick straight fringe, and Hollywood-style curls.
Finish off with soft sultry makeup for a romantic appeal.
10. Colorful Flipped Half Updo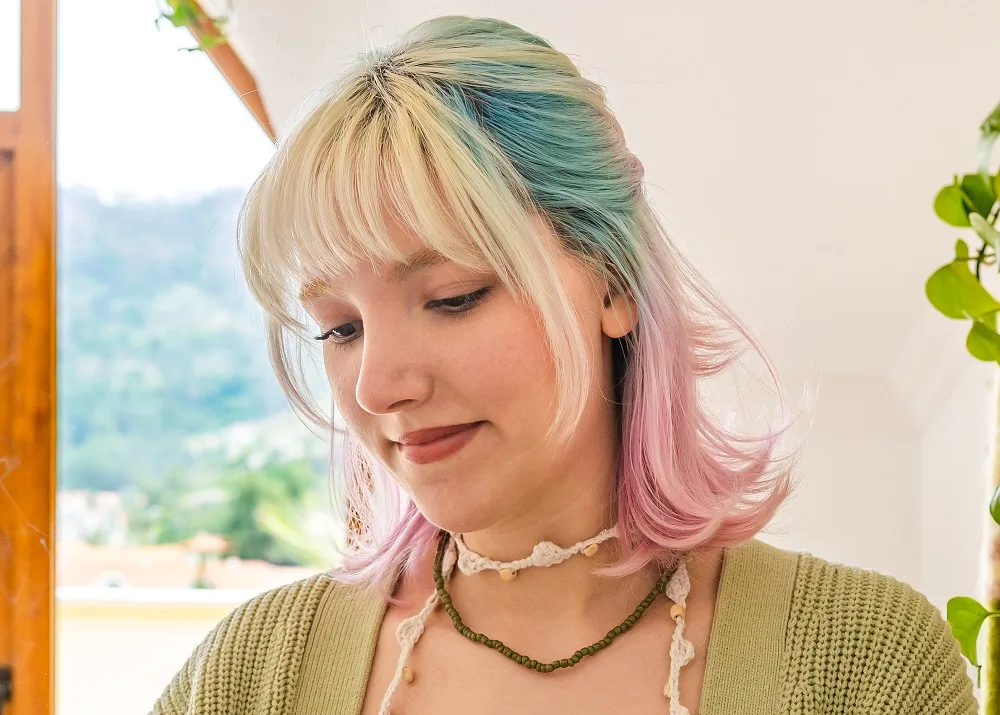 Talking about retro hairdos, the flipped bob is yet another vintage hairstyle that never goes out of style.
Flick out the ends with a simple half updo and try vibrant hair dyes like blue and pink, as depicted here, to add a contemporary touch to your look.
11. Side Braids + Arched Fringe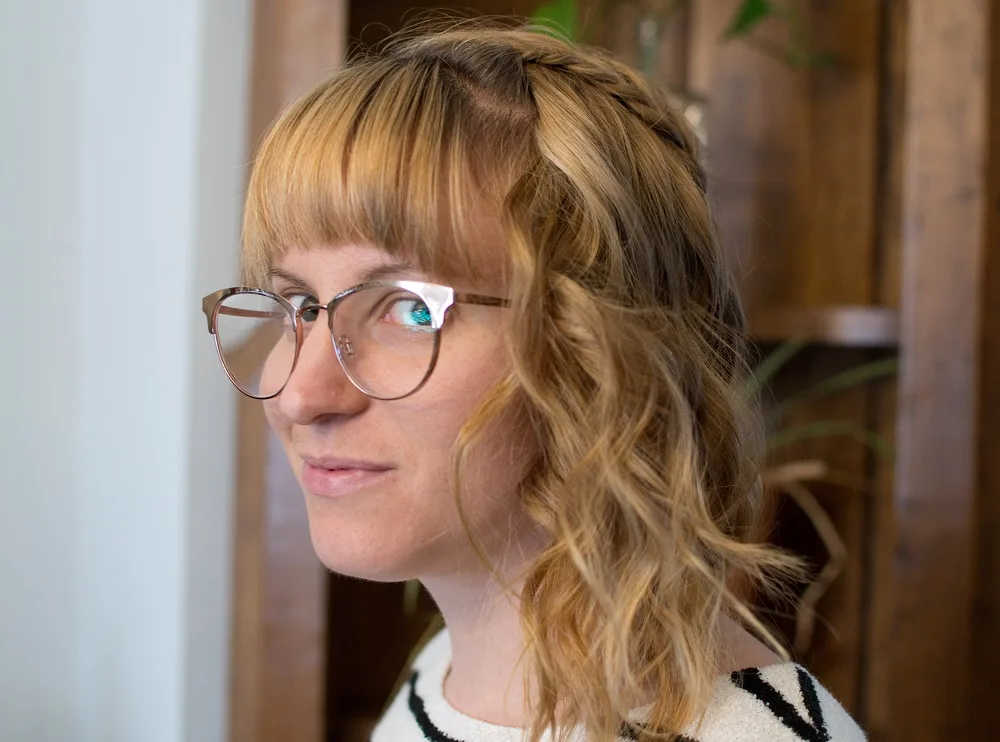 Arched bangs are somewhat straight bangs that are curved either inward or outward depending on the face shape.
Opt for some cute side braids with bouncy curls to shed off a few years. This look can help to soften the sharp angles and cuts of a square face shape.
12. Shoulder-Length Deva Haircut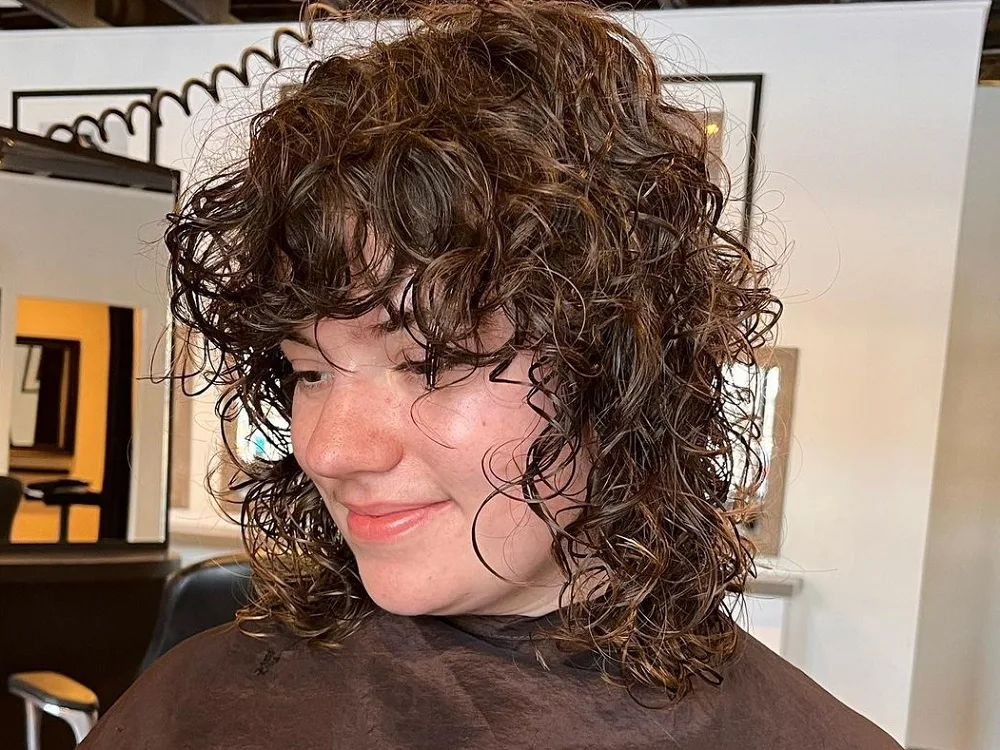 Put those god-gifted curls on full display with a long layered bob and bangs and you won't regret it.
The Deva haircut involves snipping each curl individually when dry to make it fall exactly where intended. Hand-tousle that freshly cut mess and done!
13. Classic Side Part Bob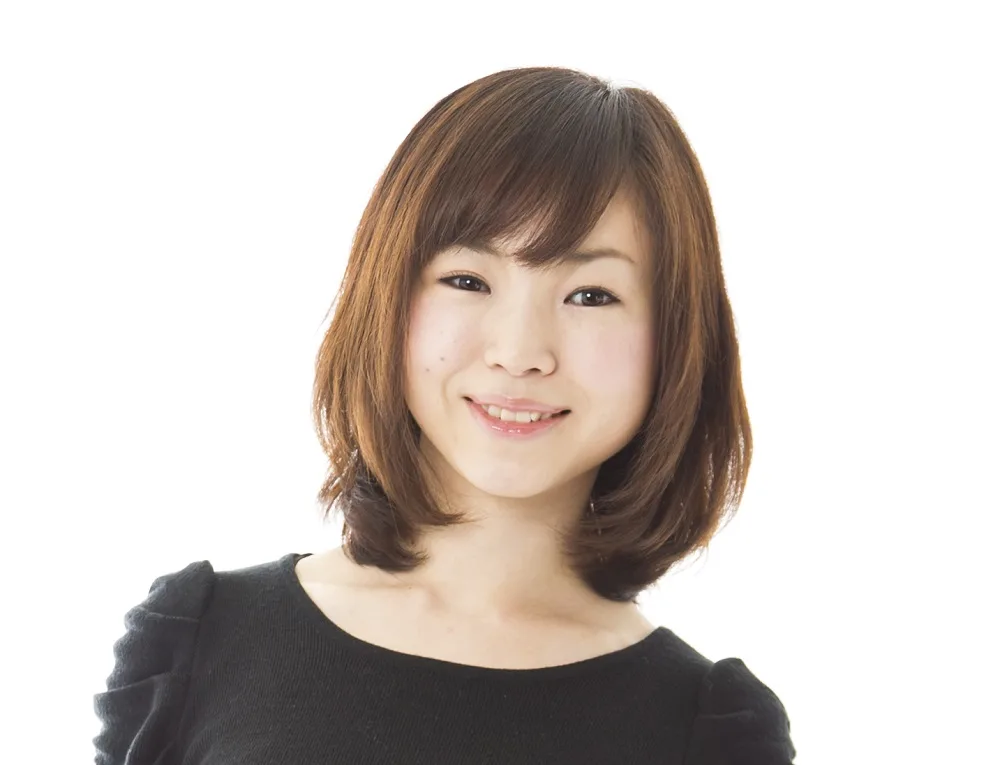 Nothing can go wrong with a classic side-parted bob. It is, in fact, suitable to add a little asymmetry to the face along with bangs creating a cute summery appeal.
Flip in the layers to hug the face while hiding those chubby cheeks making it appear effectively slimmer.
14. Soft Lob with Side-Swept Fringe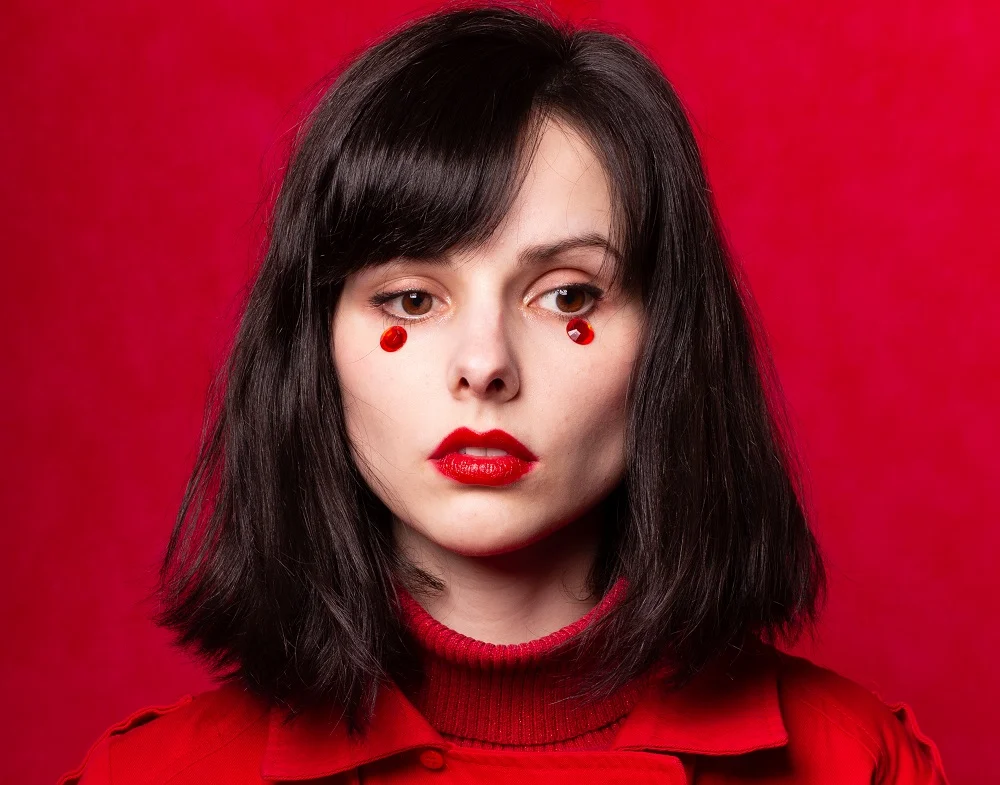 Blunt bobs and lobs have been trending for a while but may look too intense at times. A suitable way to soften them is with point-end layers and eyebrow-grazing side-swept bangs.
You can also try a slightly angled cut with the short back elongating towards the front.
15. Short Messy Layers + Baby Bangs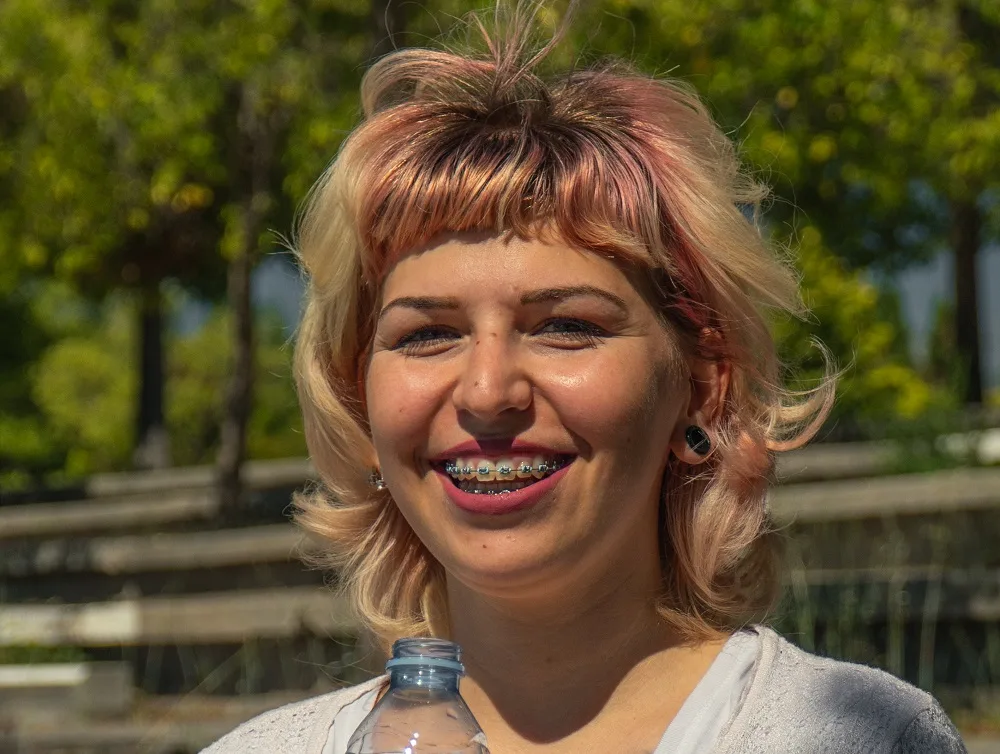 Baby bangs are low maintenance and help highlight your best features. Snip the strands to cover only one-third of the forehead with a neck-length bob full of chopped-up short layers.
Add a pop of color at the front to make your new hairstyle look one of a kind.
16. Extra Long Bob, Halo Highlights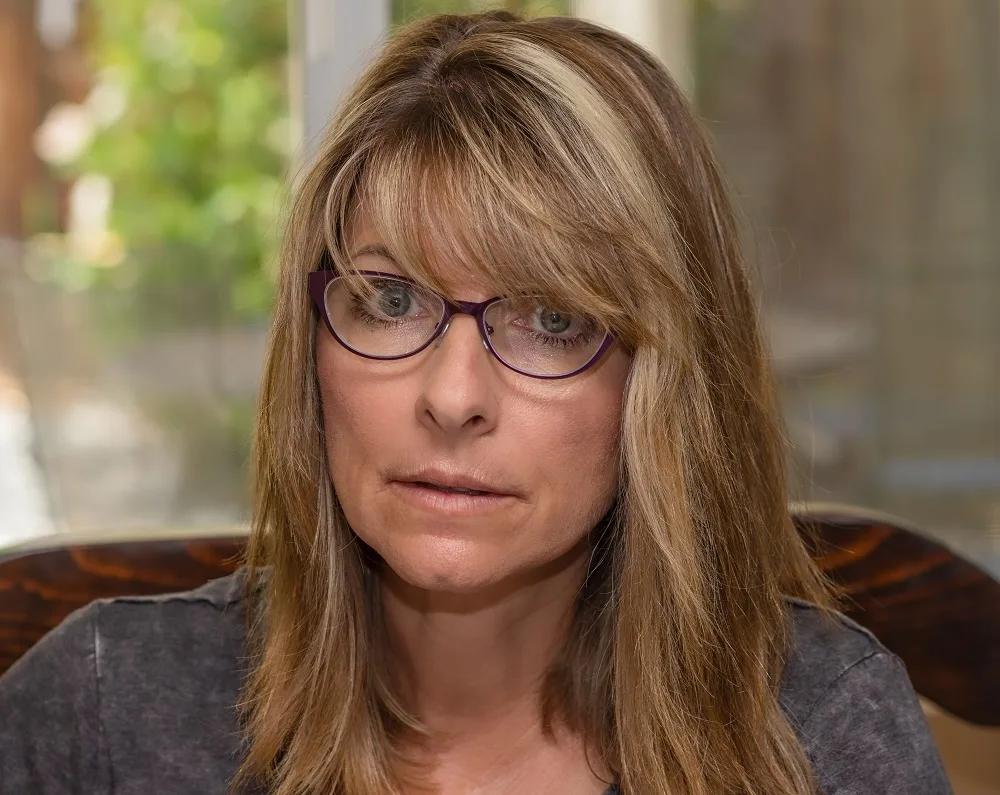 Go for an extra-long layered bob haircut with bangs to enjoy the styling benefits of both short and long tresses.
Experiment with a deep side parting with your fringe swooping carelessly above the eyes while halo highlights are a pocket-friendly option to brighten up the face.
17. Half-Moon Bangs, Auburn Mane
Half-moon bangs are shorter, rounder, and no-part curtain bangs that are rather arched to match the natural curves of your face.
Accent your shoulder-grazing layers with a warm auburn hair shade and blonde earloop highlights to drop some jaws. Simply wow!
18. Side Swoop with Ringlet Curls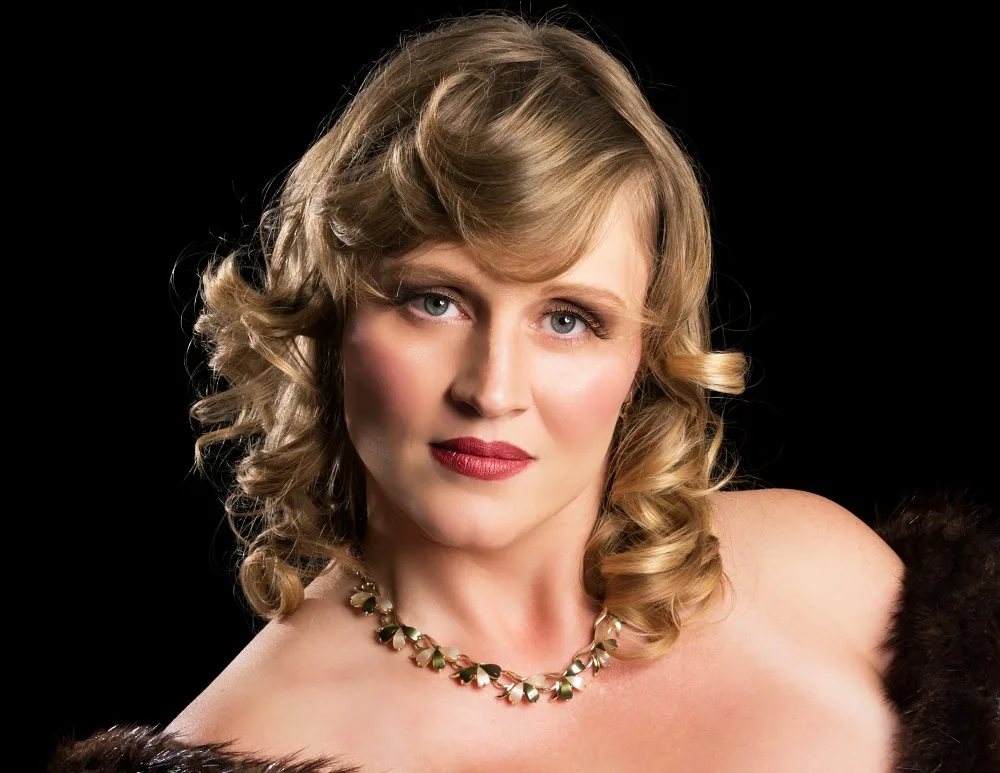 Bobbed curls have somehow stood the test of time and look as glamorous as they did decades ago.
Opt for tight ringlet curls with a deep side-parted swoop covering the forehead. Use an ample amount of hairspray to prevent the coils from losing their shape.
19. Layered Pink Bob with Curtain Bangs
Go pink this season to stand out from the crowd. Get a shaggy long bob with airy layers and fringe bangs and color it in the brightest shade of pink available.
Add a touch of peach and purple to achieve a unique dimension that's definitely high maintenance.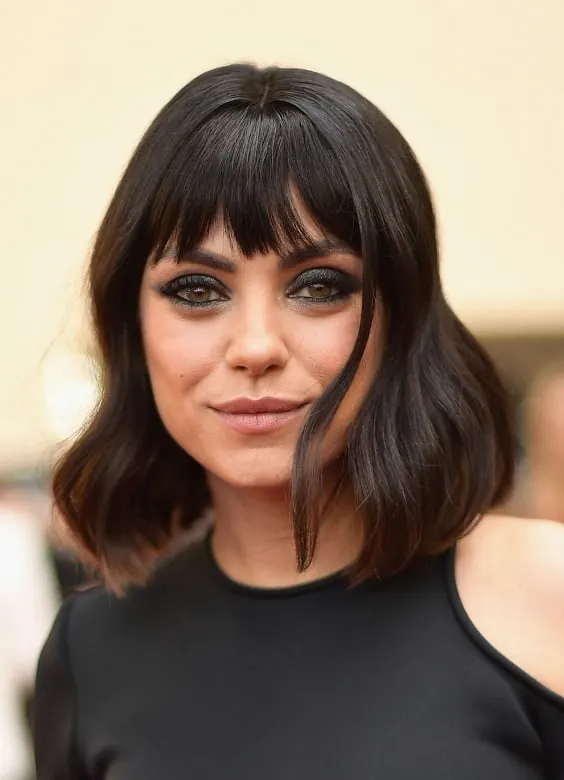 Mila Kunis would look great with anything on (let's be real) but this long layered bob with bangs looks phenomenal on her! This hairstyle only proves that even actresses are not afraid of this unique hairdo and that they can still definitely rock it on the Red Carpet.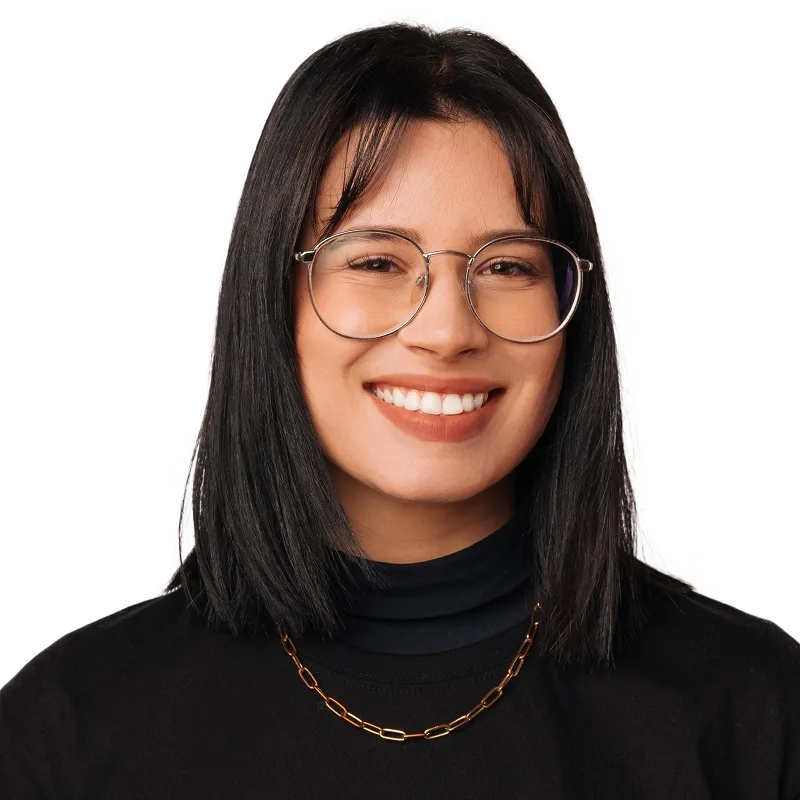 If your hair is lacking some texture or dimension you can wear a straight bob, and get away with it. This look will look very high-end once paired up with some fierce makeup, and all you have to do is iron it straight each morning and enjoy the outcome.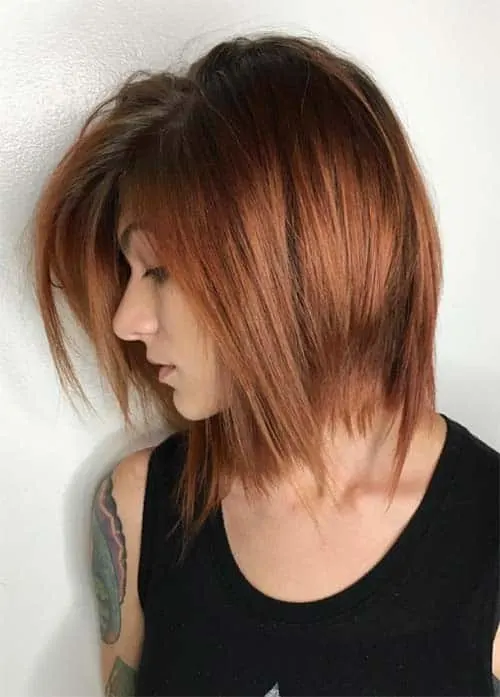 This is the ultimate hairstyle for women who are in their 20s. It is still playful while looking professional and ideal for everyday activities. If you love a layered lob with bangs, make this one your next go-to hairstyle and enjoy the simplicity of it.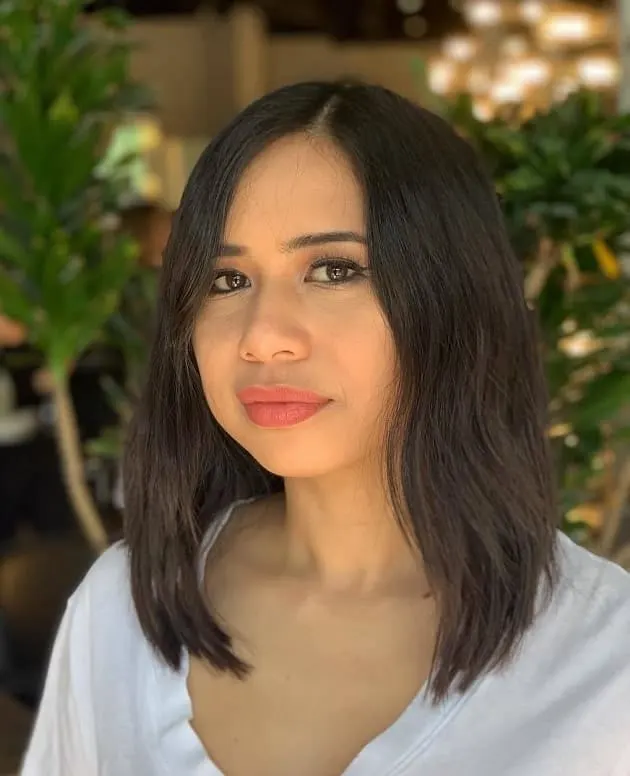 Women who are not too sure what is the best way to add some illusion or dimensions to their hair should get a long bob with side bangs and layers both on the front & back since it is ideal for fine & thin hair.
With this cut, you can focus all the attention to your eyes since your bangs will hang quite low, and no one will really realize that your hair is actually thin, fragile, or weak.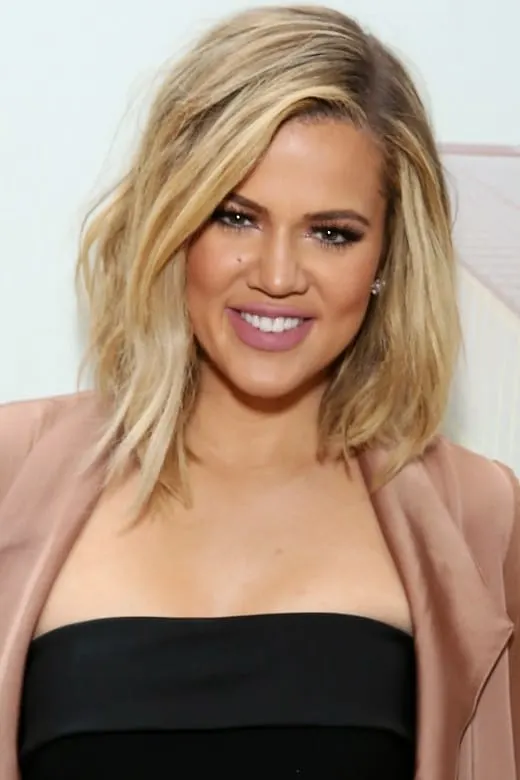 Khloe Kardashian is an internet sensation which has been wowing the world with her innovative makeup, beauty, hair & fashion looks, and she definitely knows how to rock this long bob haircut with layers. It is very straight but colored in a beautiful platinum dye which will look great on pale complexions the best.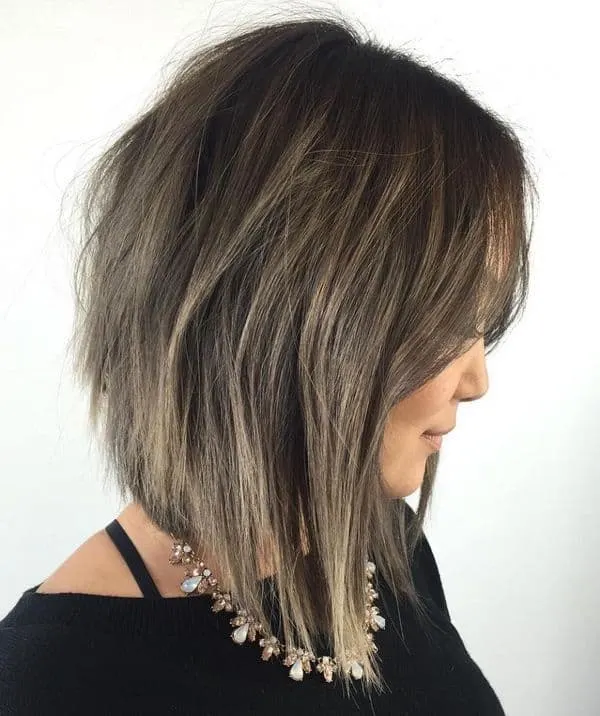 If you want to maintain your length and you don't want to cut way too much of your hair this long bob haircut with layers & bangs will look lovely on you. It can take you only 10 minutes to style it, and it will suit women who have flat & thin hair the best.
26. Medium Bob with Wispy Bangs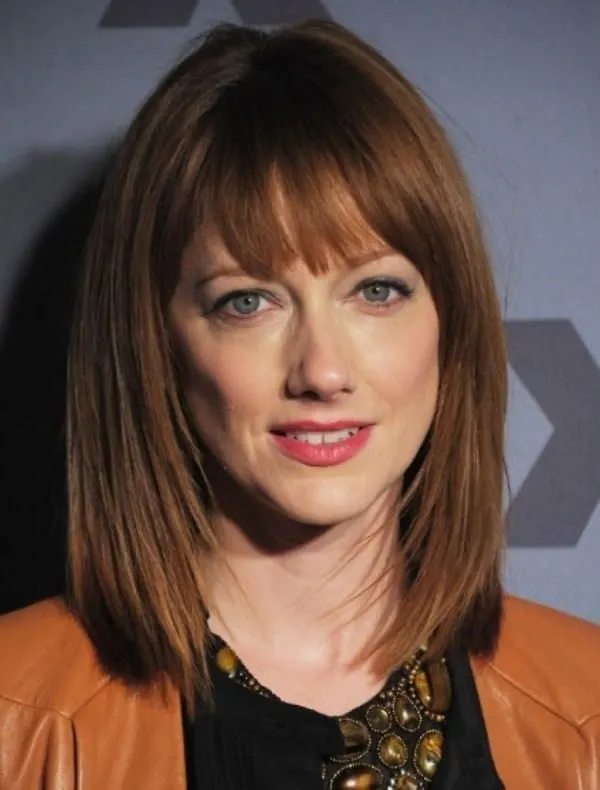 Women who are in their 40s will look phenomenal with this lob with layers hairstyle, and will also look a few years younger. All the attention will be focused on your eyes, and you will successfully hide away any fine lines or wrinkles along your forehead.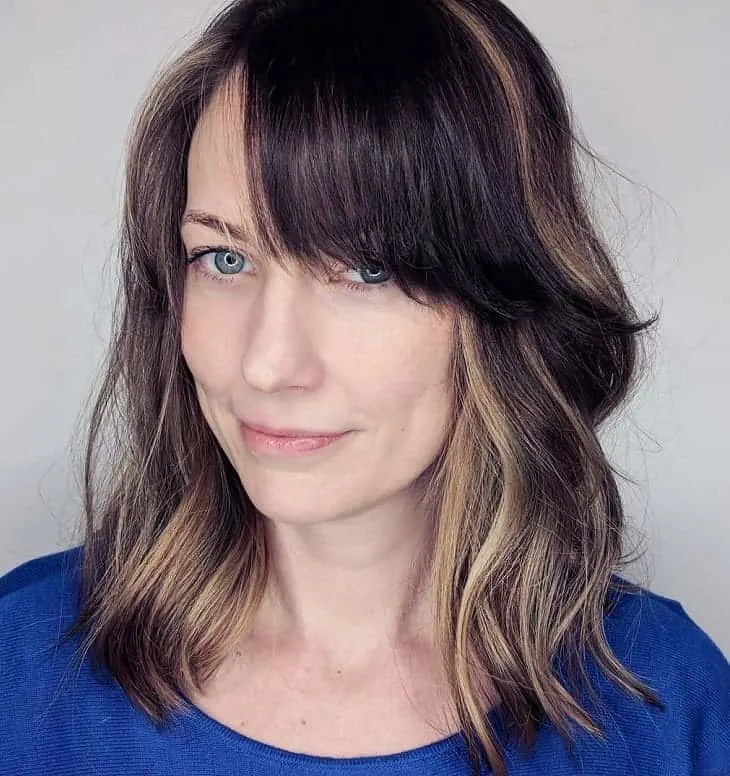 Women with platinum or light brown hair will look breathtaking with this long layered bob with bangs. If they start to bother you at one point during the day, simply tuck them behind your ears and show off your face structure.
Some highlights will look feminine on every girl, no matter her age. You can do this long layered bob hairstyle for your prom or graduation party, and look stunning as never before. Make sure your highlights should match your undertone, and only then proceed further with this bob cut.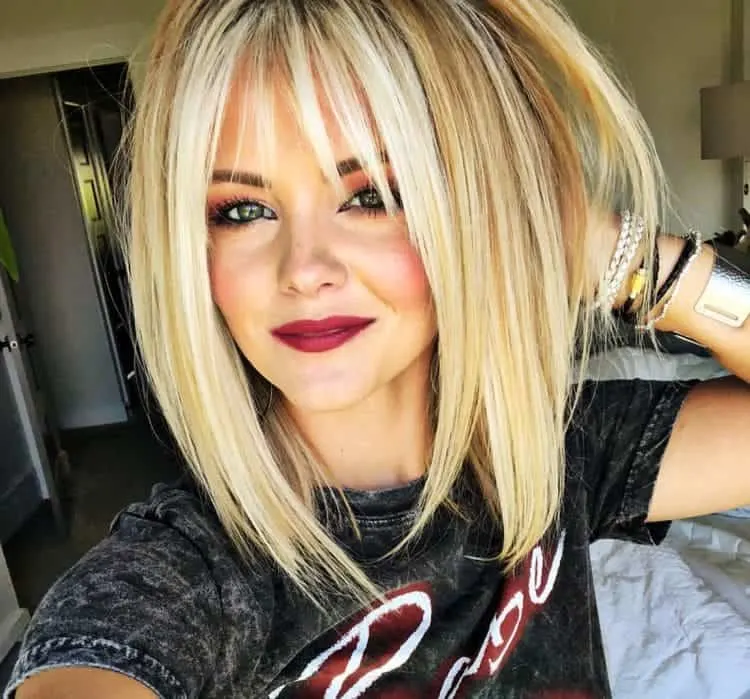 Super straight hair and a lot of volume sounds like a dream come true for every woman! Add texture by spraying your hair with some hairspray and do some crunching motions at the back, this will create amazing and natural waves.
30. Long A-line Bob with Layers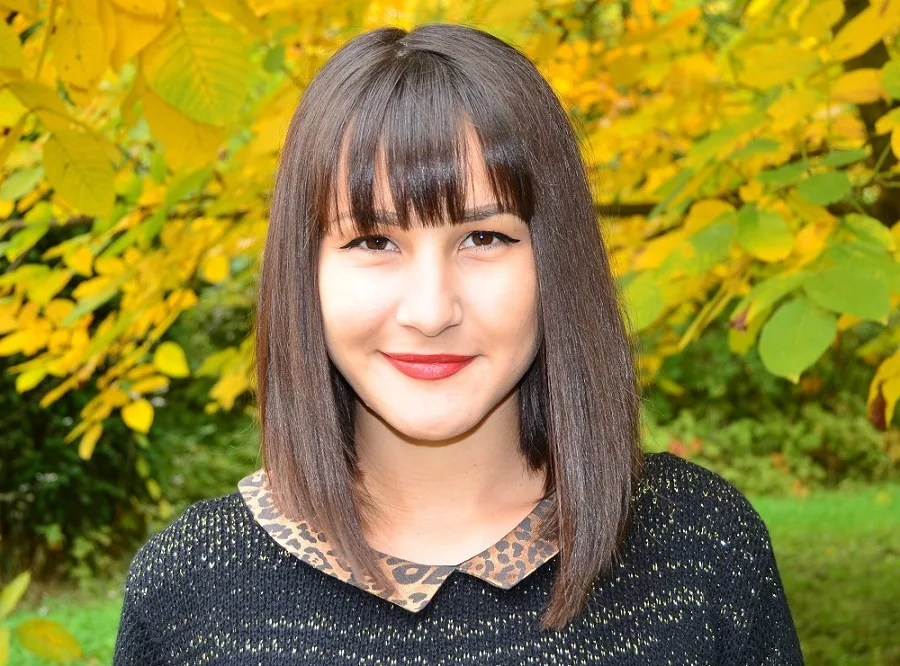 Women who have a bold sense of style will enjoy this unique long bob with bangs and layers. It is super long and chic, and it looks like something you'd usually spot on the runway!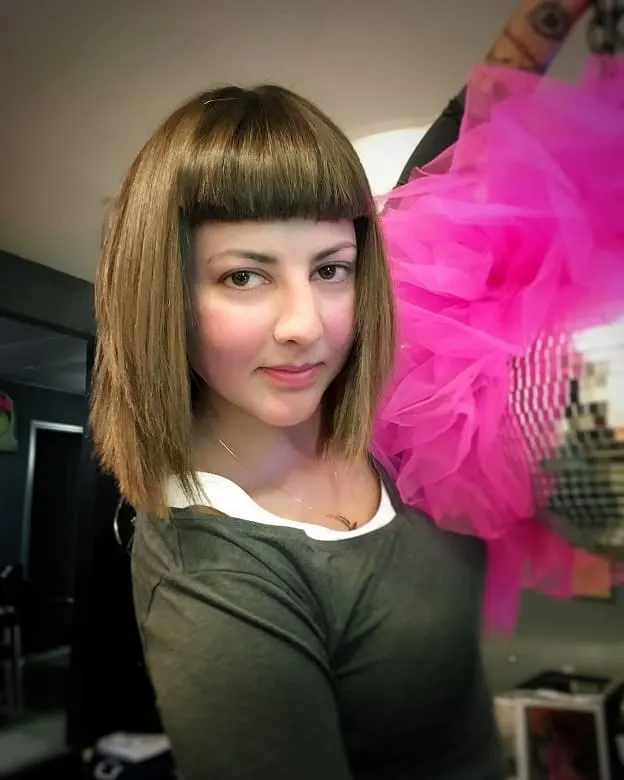 Asymmetrical and fluffy hair on one side creates an illusion of a fuller hairdo. If you are still in your 20s you will enjoy this hair-flipped layered long bob with straight bangs look, especially for the night outs.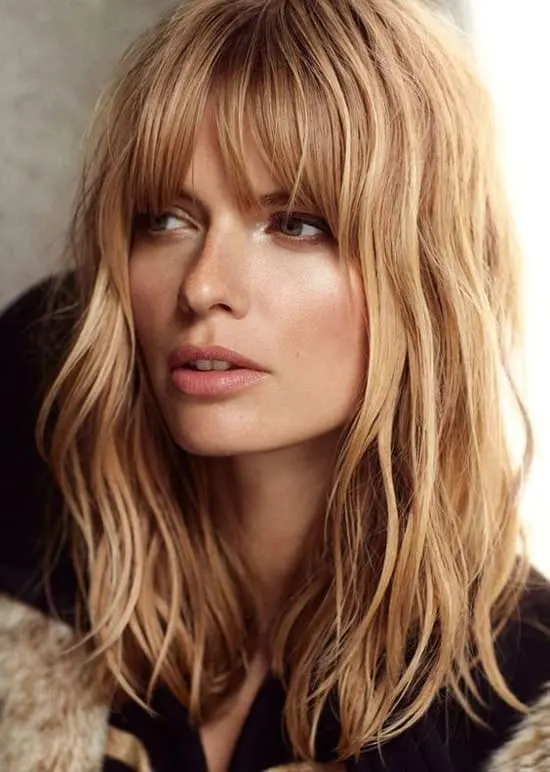 Women who have naturally lighter hair should pair it along with a long layered bob cut and bangs. These are very fluffy and will add dimension to your face, which is great if you feel like you have a smaller head and you need some lifting or rounding.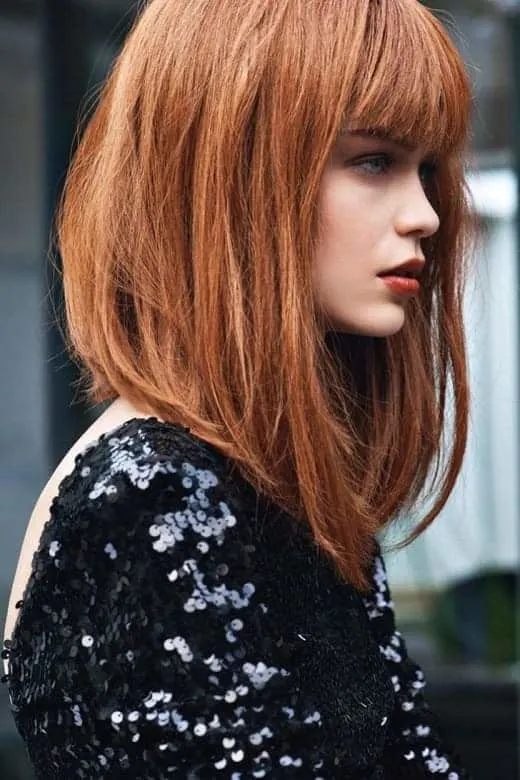 This amount of texture looks very feminine, bold, and eye-seeking, which is all a woman should embrace every here and there! If you don't mind all the jealous looks you are going to love this textured & layered lob with bangs.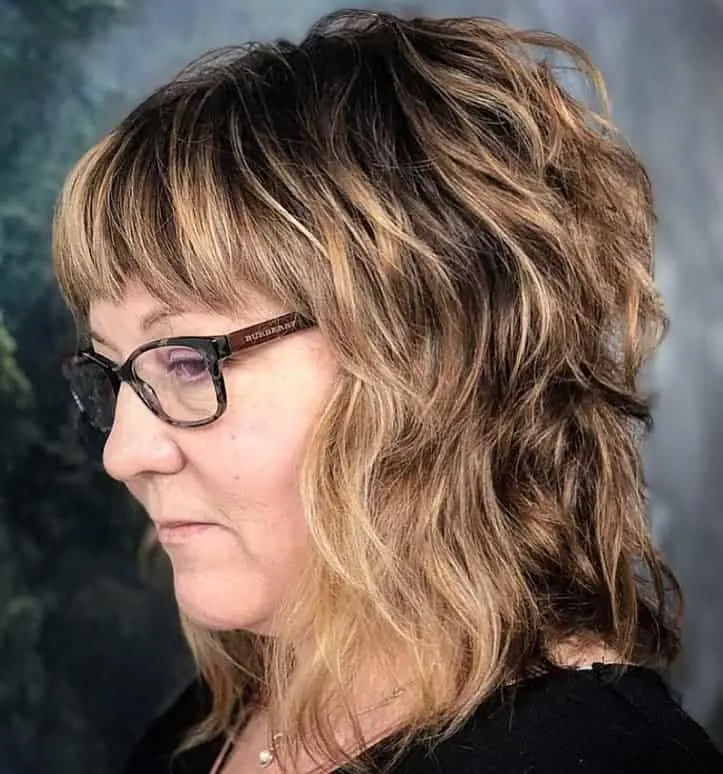 Darker brown hair looks naturally beautiful, so make sure you add some 'umpf' to it by going for this layered long bob with bangs.
Hot orange or fiery red hair will looks the best on pale complexions. If your current hair color is anywhere in this range and you are trying to spice it up even more get a long layered bob and enjoy it 24/7!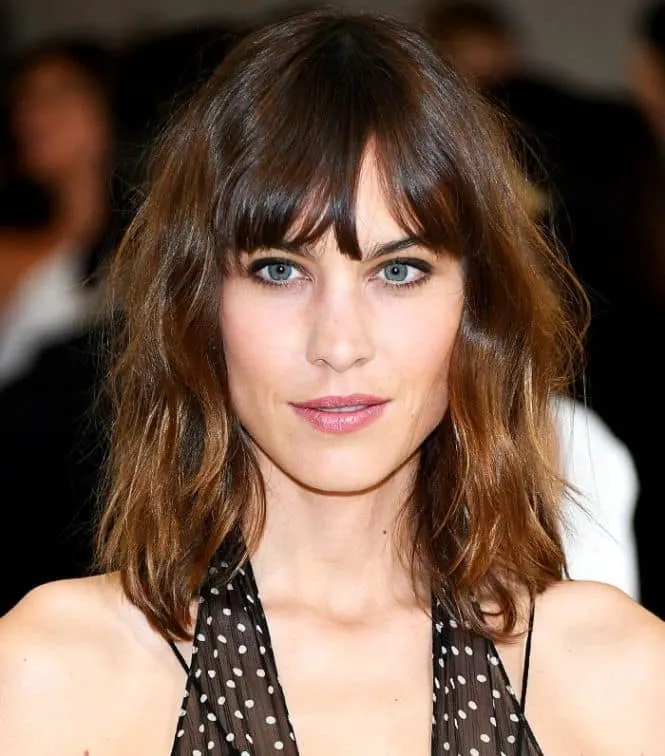 Even if you have frizzy chocolate brown hair you can pull of a bob cut. No reason to spend hours in the morning trying to get every strand straight, you can easily rock a wavy hairstyle whenever you feel like.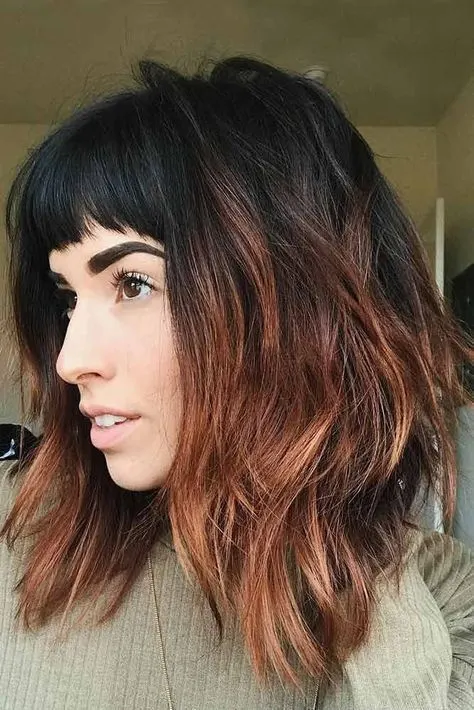 Bleached ends and a long bob haircut with layers and bangs will look the best on women who are in their 30s and who need a combo of playful + professional. This hairstyle is very versatile, and will suit your working hours the best.
38. Dark Brown Bob with Layers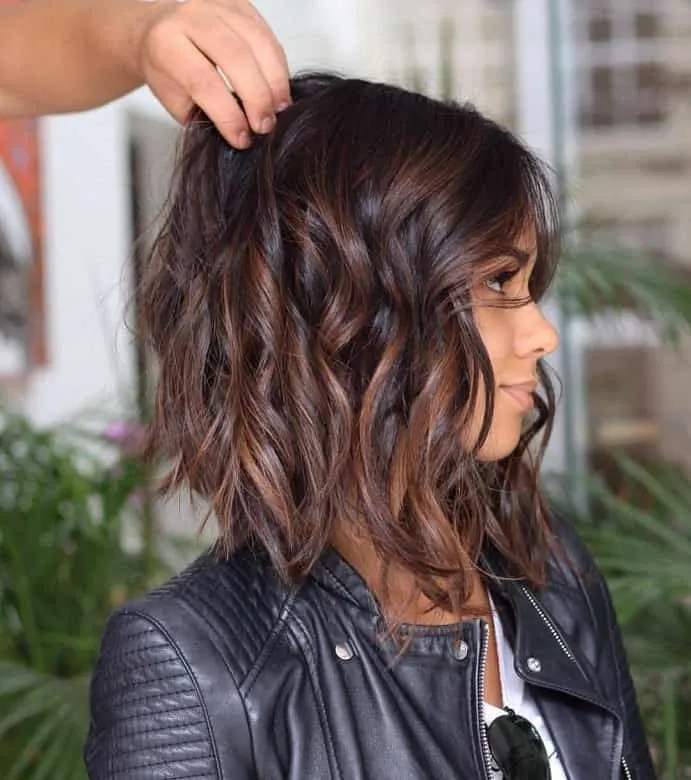 Side bangs will give your face an opened up look, and will focus a lot of the attention to the center of your face. If you prefer this look make sure you get the wavy long bob with side bangs and layers.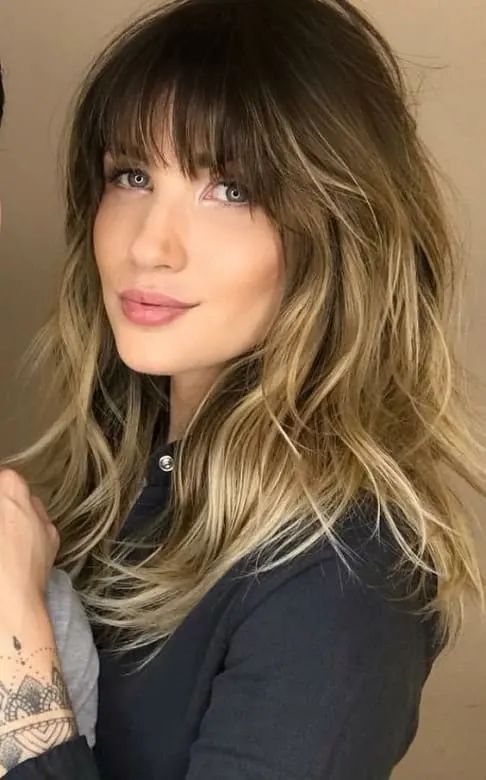 Blonde colored beauties who have blue eyes will look really soft, playful, and romantic with this hairdo. If you are in the mood for something sensual and innocent looking you will enjoy this cut.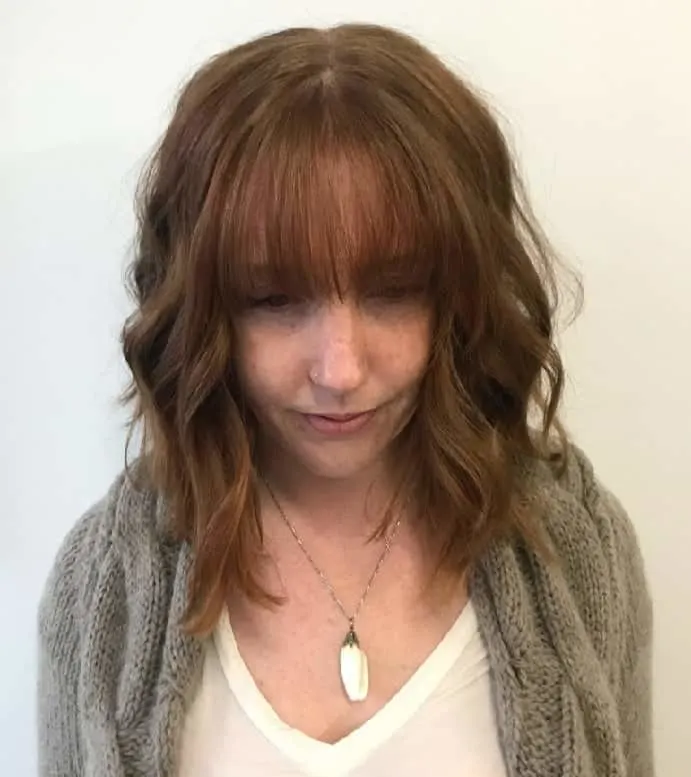 Lastly, this shaggy & wavy haircut will be a huge trend this Spring & Summer season, so make sure you hop on the trend! You can enjoy this layered long bob haircut with bangs for any event, but especially for your daily & relaxed situations.
If you have super thin hair and you are trying to bring it back to the life you can do that with the right hairstyle, such as this long layered bob with bangs.
It creates an illusion of voluminous hair, and is ideal for everyone! If you are a fan of minimalistic hairstyles which are easy to maintain know that at least 1 out of 40 of these will suit you.